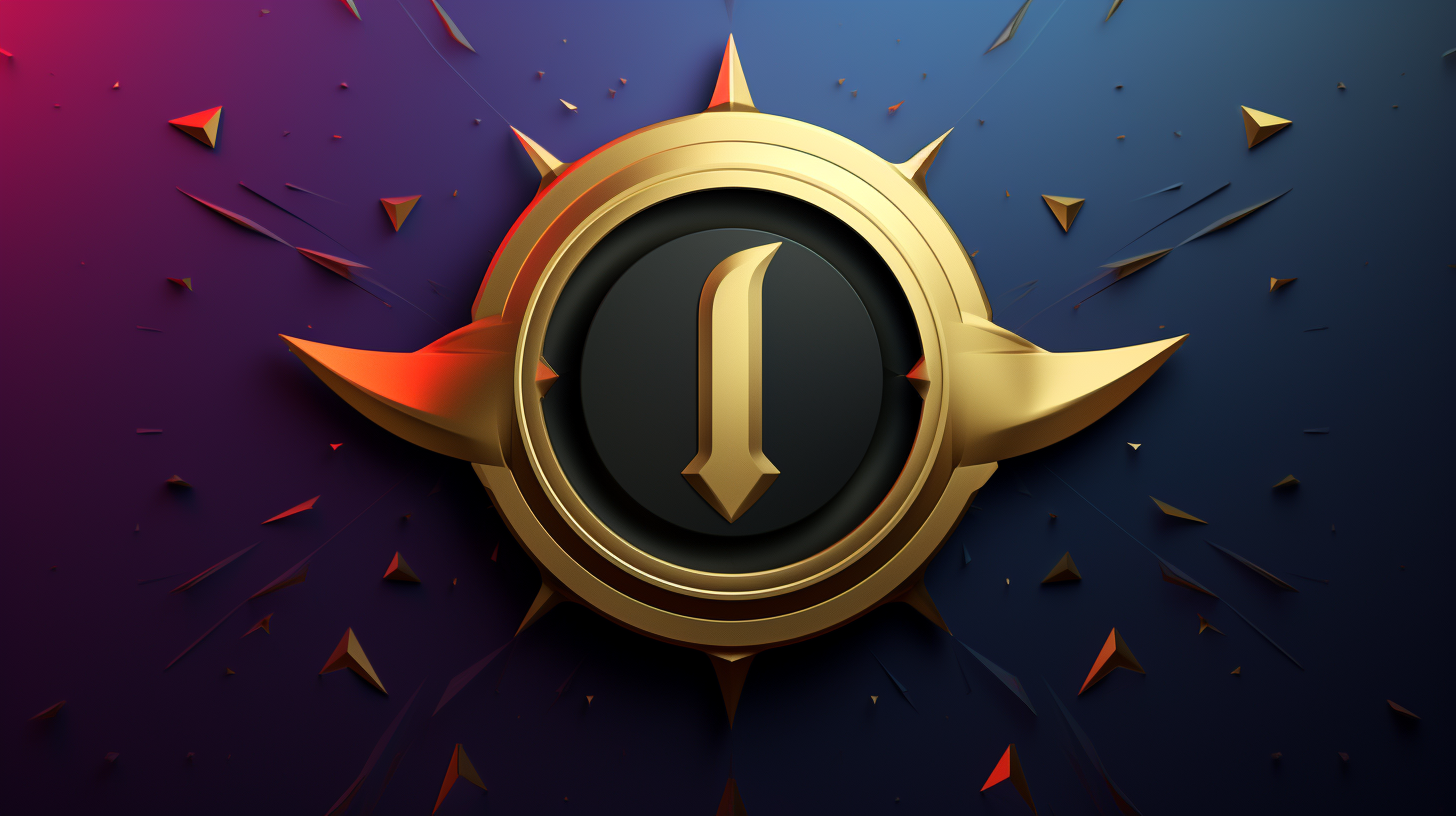 Learn how to brand your coaching business as a brand new coach. Get a straightforward approach to building a memorable brand as a coach.
Answer these questions:
Who's your favorite finance coach?
Why?
How did you discover them?
The answer to the first question can be anyone.
For the second question, it's because you like one or more attributes of your favorite finance coach.
And for the third question — again varies. You found them in a networking event, through their website, on social media, your friend referred them, anything.
What am I trying to say? Let's understand it with my example.
My favorite finance coach is Ramit Sethi because I like his no-nonsense approach to becoming rich and his theory on why spending money on luxuries is OK. I discovered him through his blog "I Will Teach You How To Be Rich," then subscribed to his newsletter and became a follower.
Not only me, but 267.7k on Twitter, 649k on Instagram, 107k on LinkedIn, 28k on Facebook, and 800k on his newsletter also follow him.
Now imagine how many coaching client inquiries he gets every month.
Many, right? That's the power of branding in coaching.
"Branding is simply a more efficient way to sell things." ~ Al Ries
Of course, building a brand like Ramit Sethi's will take years (he started his blog in 2004), but you can start building an effective brand today to attract 2-3 extra coaching clients.
I'll show you how to brand your coaching business in this post.  
You can also check out all the free guides available at the Course Creators Academy.
Let's begin.
Your brand starts with you.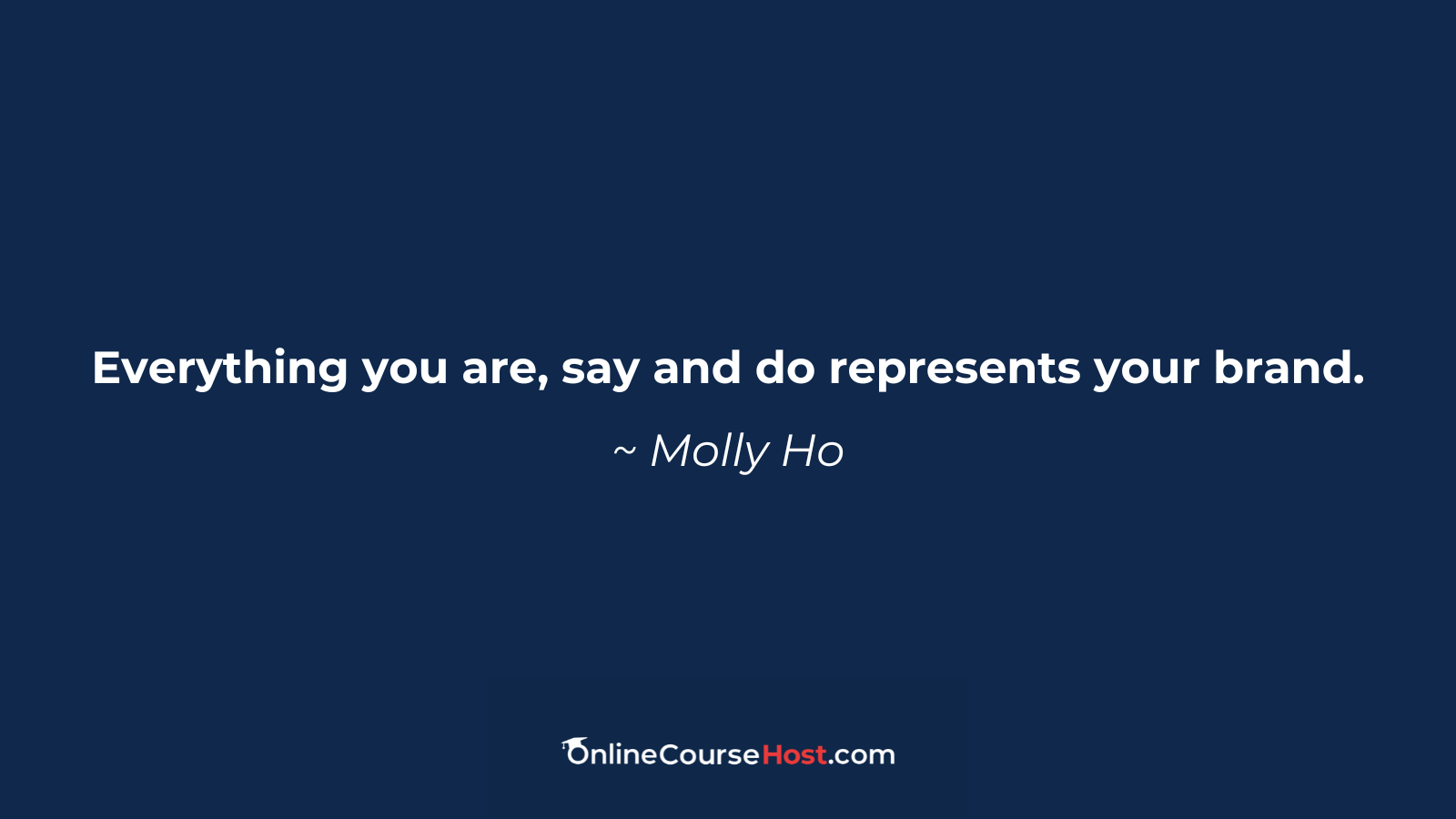 As a coach/consultant, your primary job would be to help your clients achieve their goals which involve interacting with them regularly. How you present yourself is your brand.
Every coach teaches new things, but how you do it matters.
If you make your clients feel valued, interested, and having a good time — they will love you and tell their friends about you.
If you make them feel bored, uninterested, and having a bad time — they will want the session to end soon.  
Having a friendly personality helps your clients open up on a sympathetic level. Shirley Thompson, Leadership and Performance coach, says:
"The coach's awareness-building skills can help the coachee recognize when they resist the coaching process for whatever reason: perhaps they seek advice or are not ready to change or expect sympathy or other support."
Become known as an empathetic coach — use empathy to build deeper connections with your coachees. Make them feel inspired to achieve their goals, feel optimistic about their growth, and inspire them to keep doing small things to reach one step closer.
Attract new clients with clever online branding.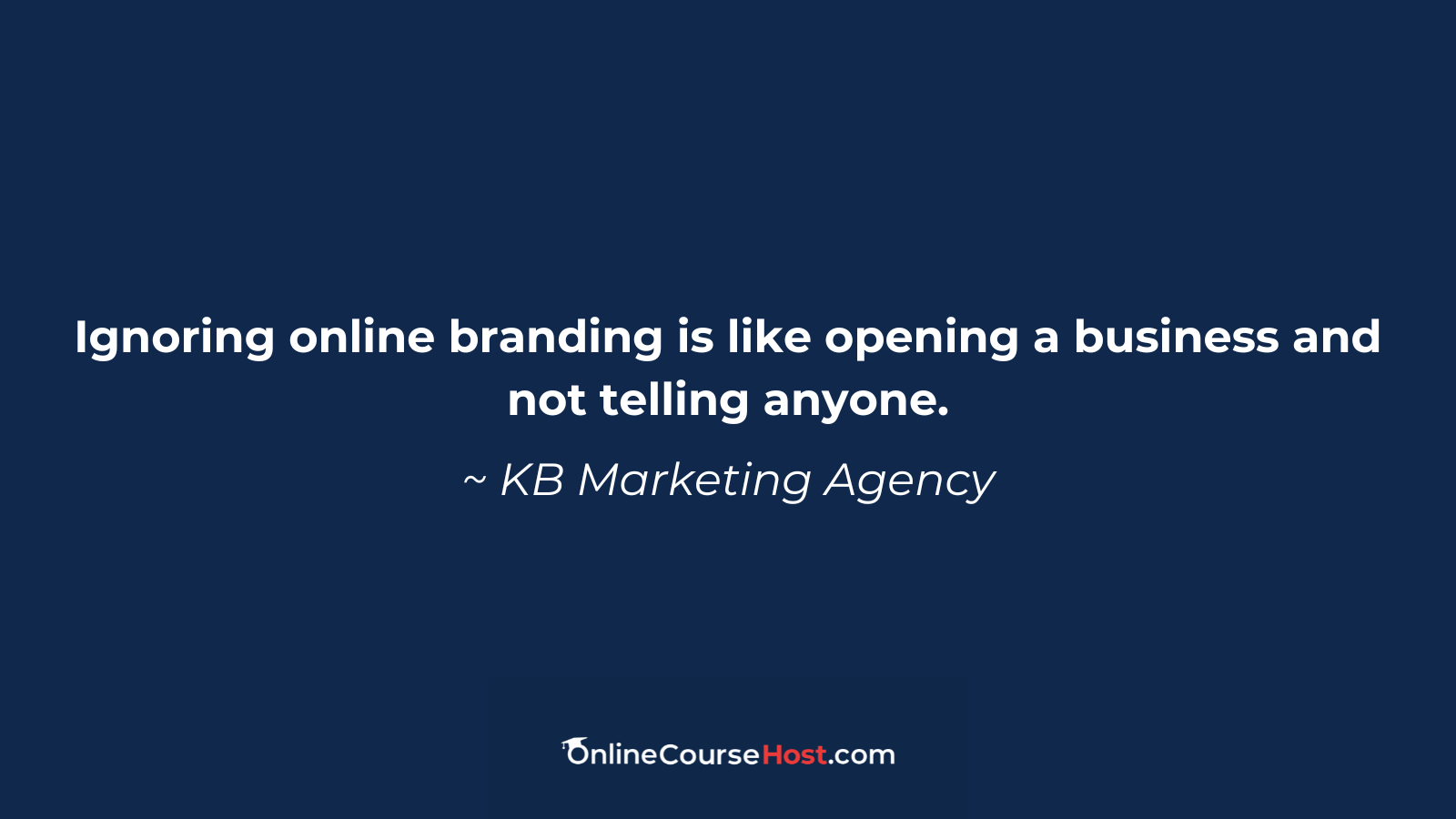 You have started a coaching business, but how do your clients find you? How do they discover your brand? Think, how did almost 2 million people find Ramit Sethi?
You're right: they found him through his online profiles.
Some follow him on Twitter, some on LinkedIn, some are his newsletter subscribers, and others read his blog regularly.
In fact, Ramit Sethi also runs a podcast called I Will Teach You How To Be Rich, actively speaks at networking events, and is a lead actor in a Netflix show.
See the pattern?
Hint: He's present everywhere his audience can discover him. Tim Murray, a marketing and sales expert at GOamplify, says:
"When people see your message everywhere, they start to associate it with your brand. This helps you build a stronger relationship with your audience and makes them more likely to buy from you in the future."
Create your business profile on all marketing channels. You should also build a personal website and start a newsletter to build your online community. This way, you collect subscribers after multiple touchpoints, who will become your future customers.
OnlineCourseHost.com allows you to design a branded website giving you many options to add brand colors, choose themes, add logos, and many more.
Consistent messaging builds a memorable brand.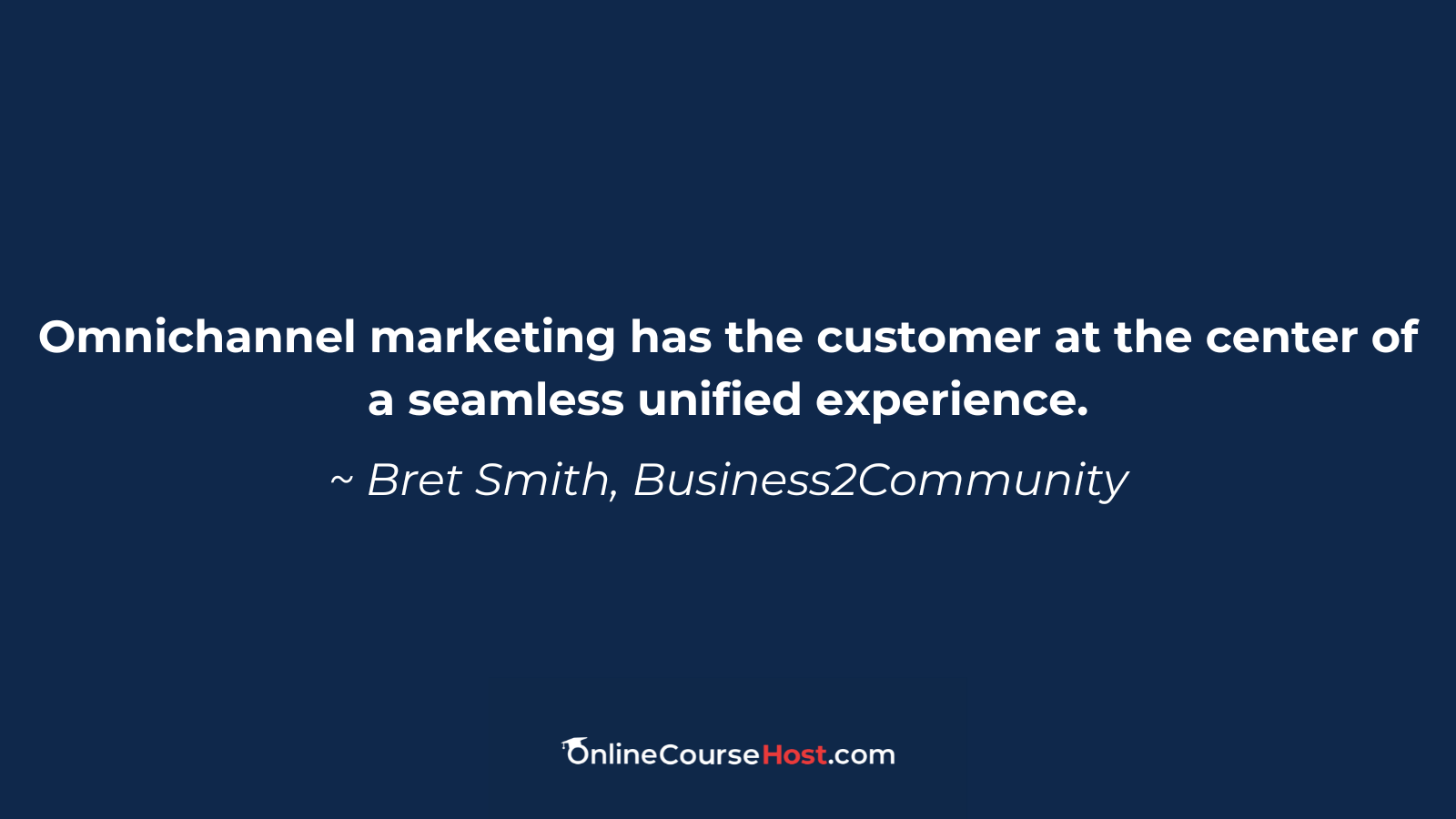 Building a memorable brand takes more than creating online profiles on multiple marketing platforms. You must be consistent with your messaging to build a brand that leaves a mark.
Ramit Sethi, for example. He's consistent on all platforms by using keyphrases like "rich" and "money," the same messaging, and cover image.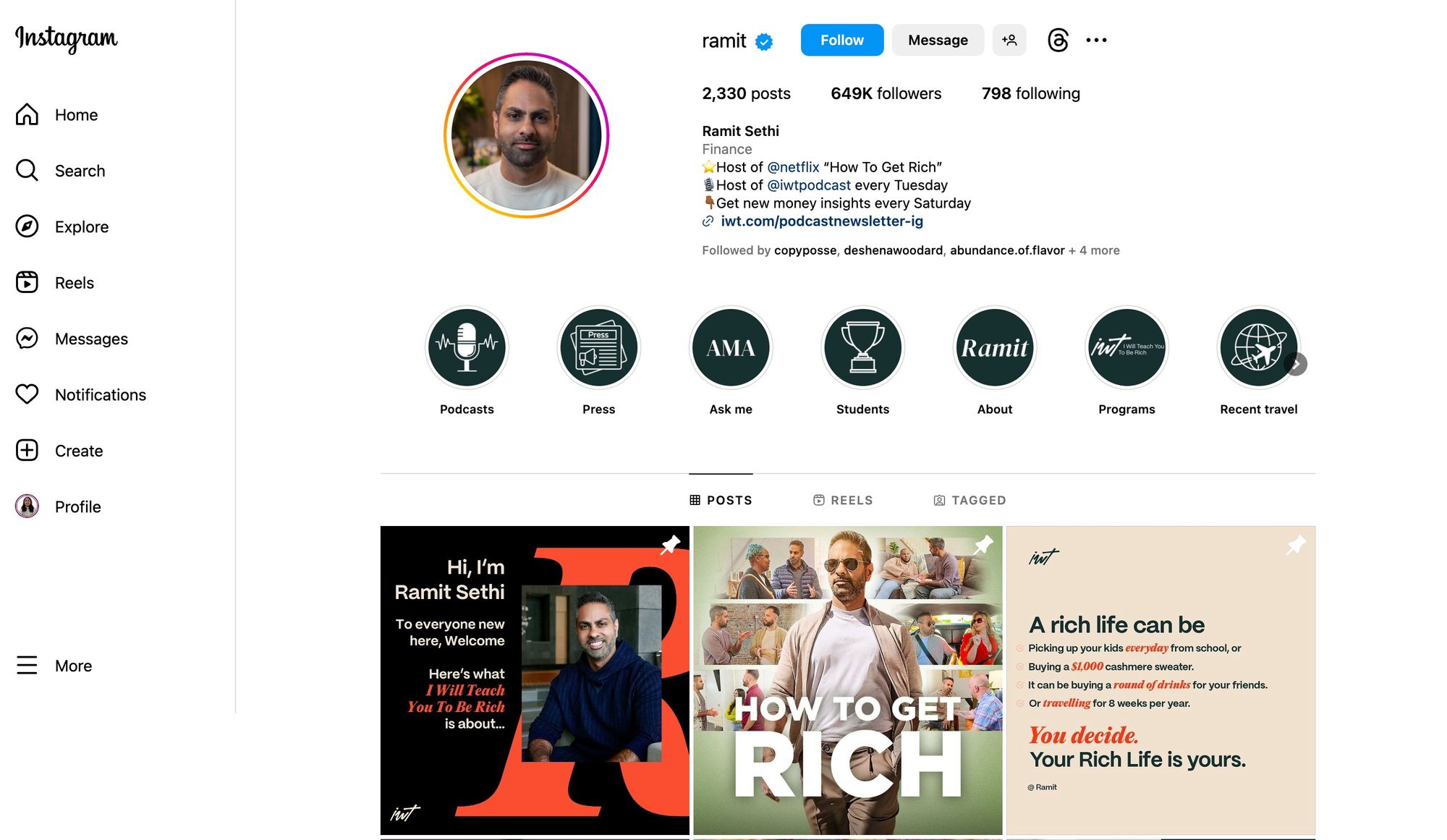 Here's his X profile (formerly Twitter):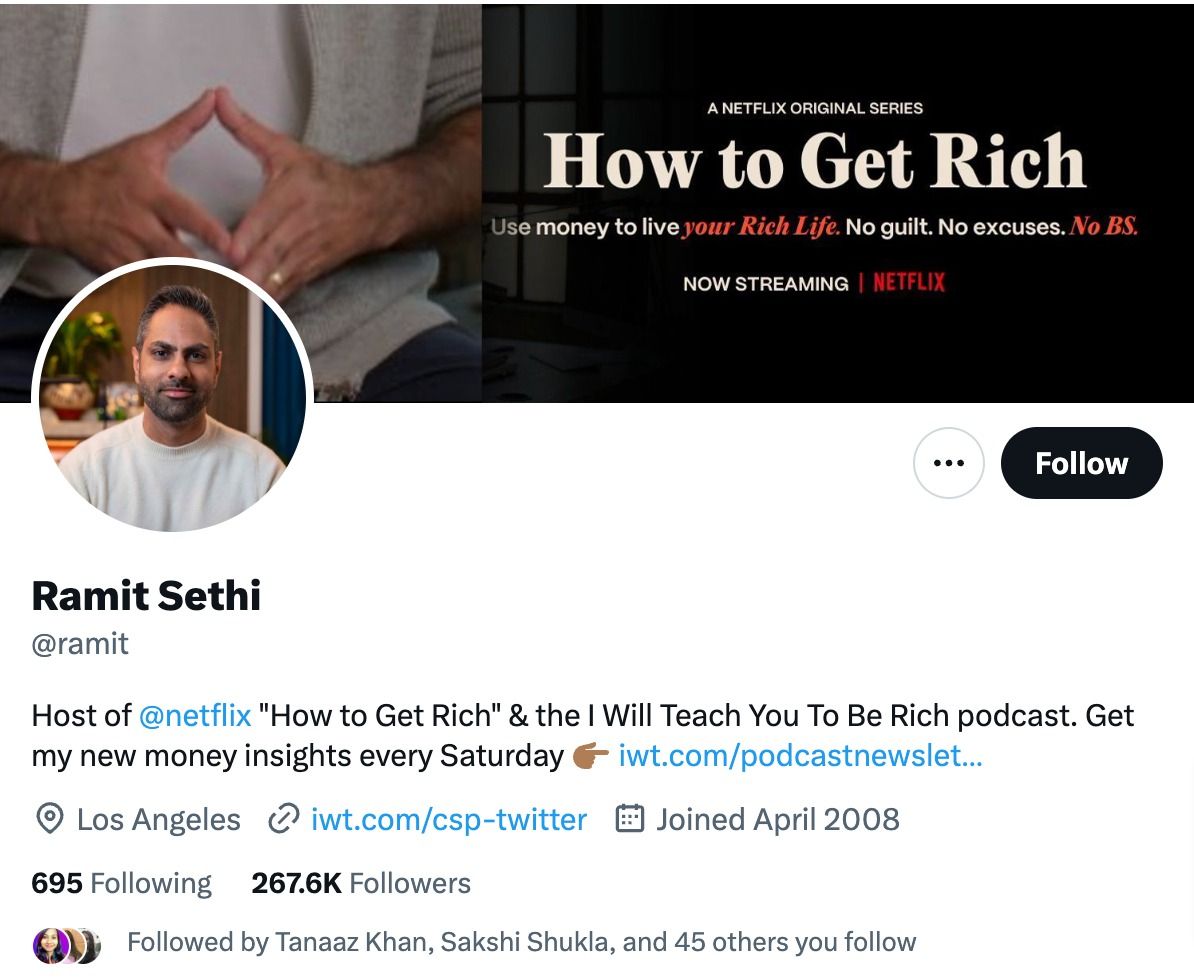 And LinkedIn: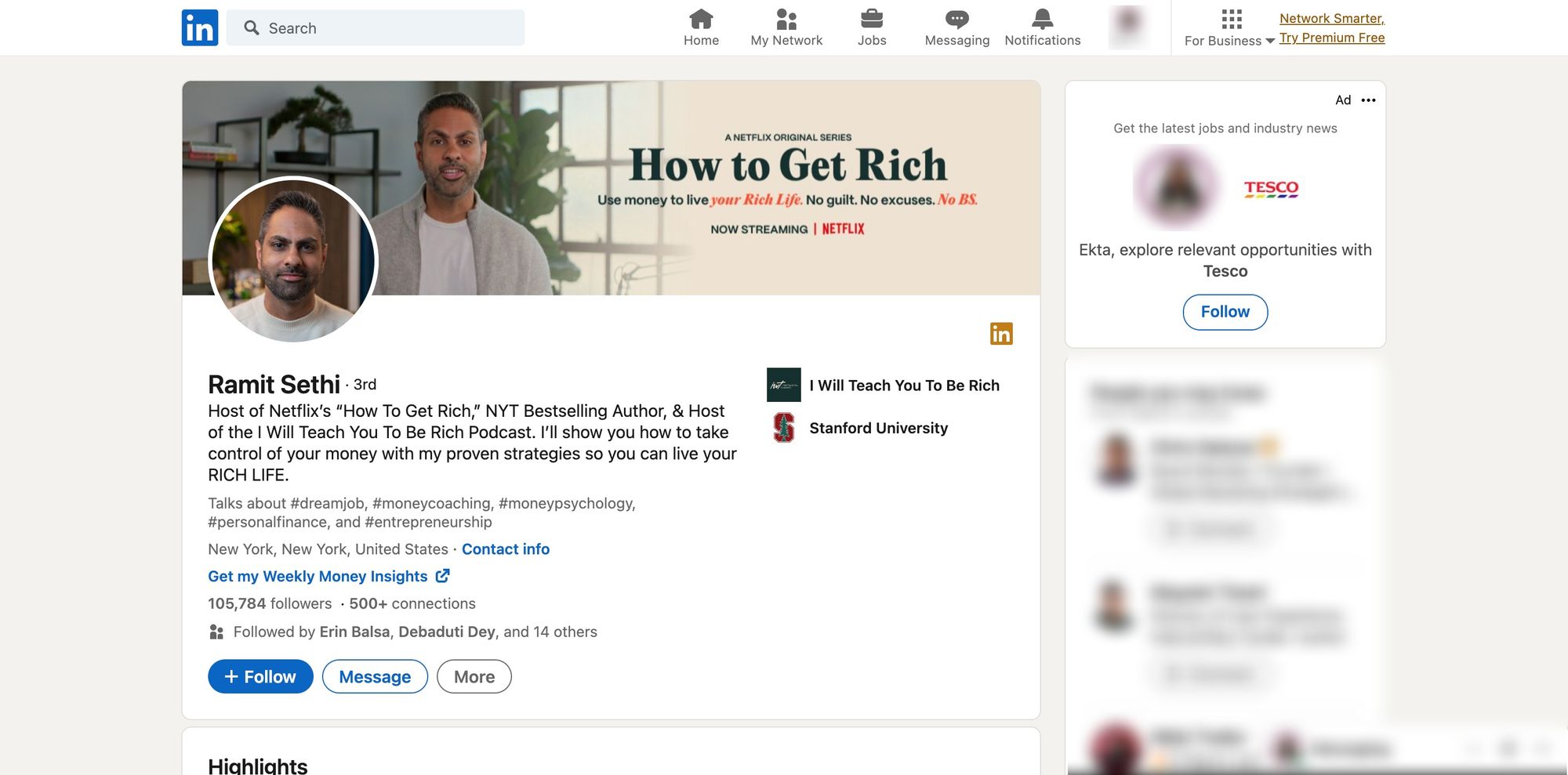 Spend a lot of time figuring out how you want your brand messaging to be portrayed to your audience. Create a compelling message representing your personality and use the same message across all platforms.
Tim Murray from GOamplify, says:
"By using the same message in all channels, you create a consistent experience for your audience. This helps them connect with your brand deeper and makes them more likely to respond to your messages."
Content marketing builds the following.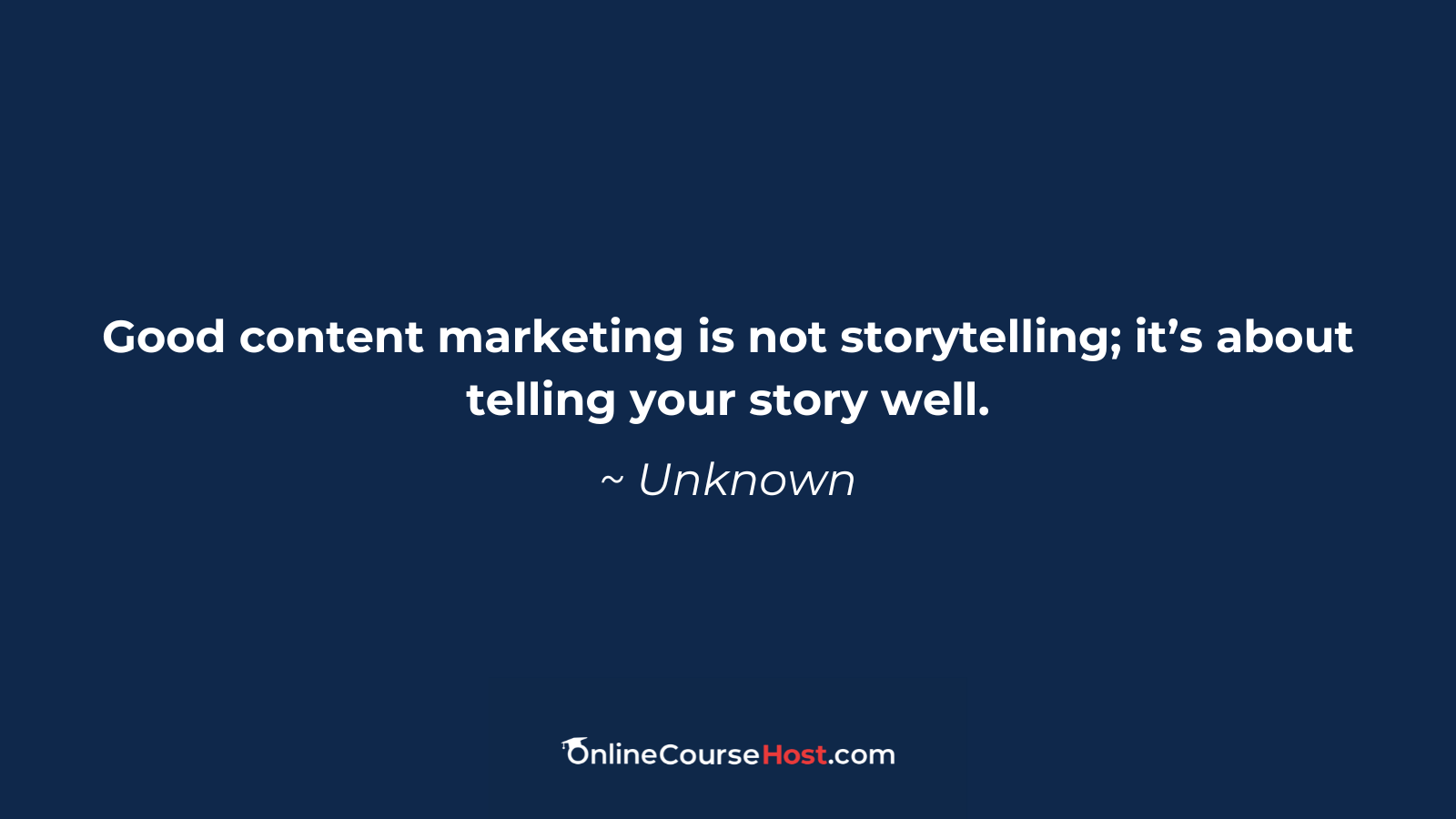 Customers are growing tired of brands that try to share the same content as everyone else in the name of positioning themselves as an expert.
Customers want to connect with authentic brands that share a unique story. Brands that go deeper into their audience's minds to figure out what they're struggling with and answer them most easily are those customers want to follow.
Ramit Sethi creates content that helps his target audience (people who want to be financially free.) He doesn't create generic content like everybody else — he does excellent research to find questions people need answers for.
That's why his content gets massive engagement: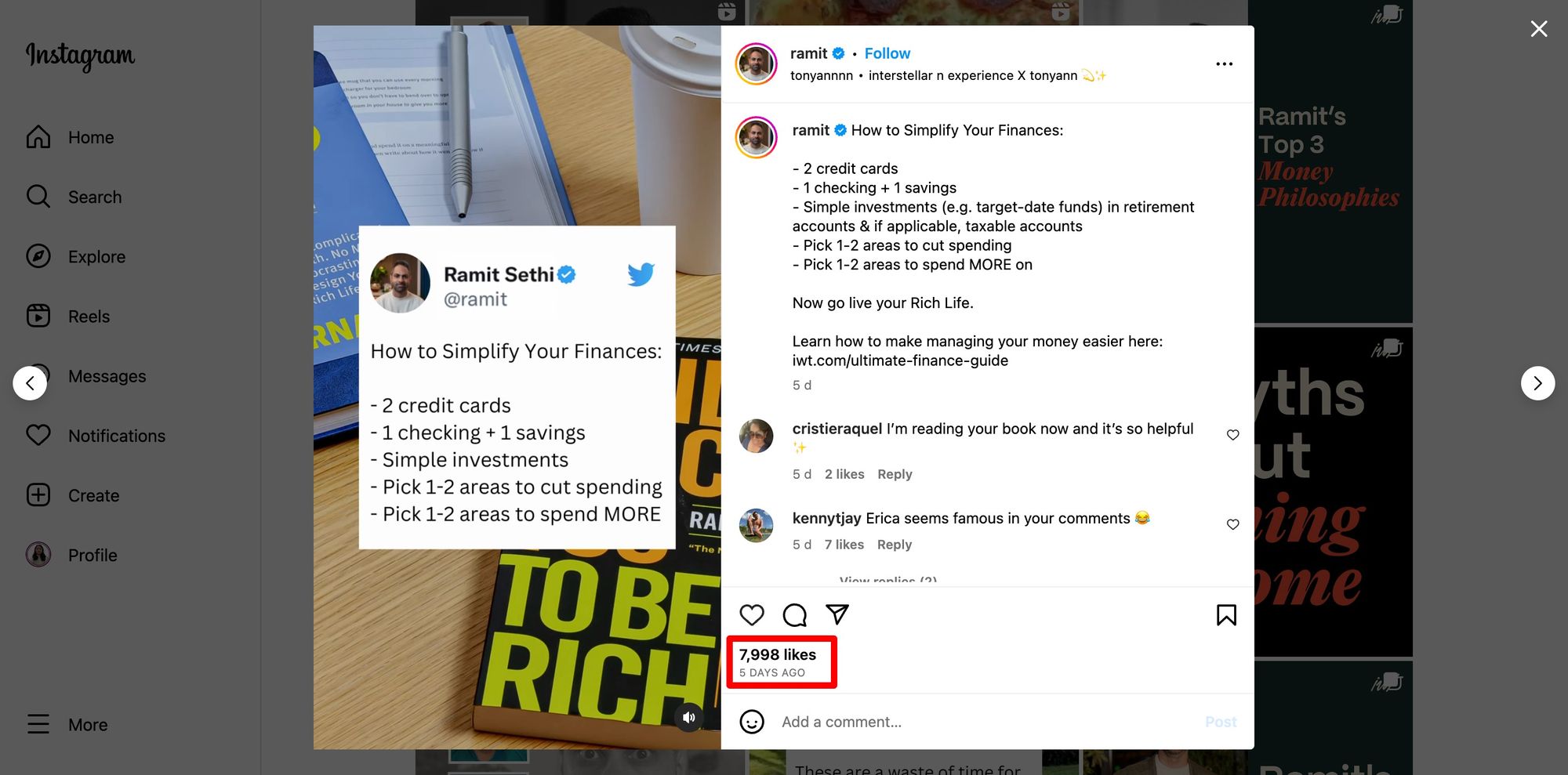 Create an effective content strategy for your coaching business and share helpful content across all your marketing channels. Do this consistently for three to six months, and you'll start seeing results.
You should be active on all your marketing channels wherever you've created your profiles because you don't know where your audience will find you. As Doug Mcmillon, CEO of Walmart, says:
"Ultimately, customers don't care what channel they're shopping in or how we deliver them a product or service. They simply know they're shopping with Walmart."
Impressive results convert clients.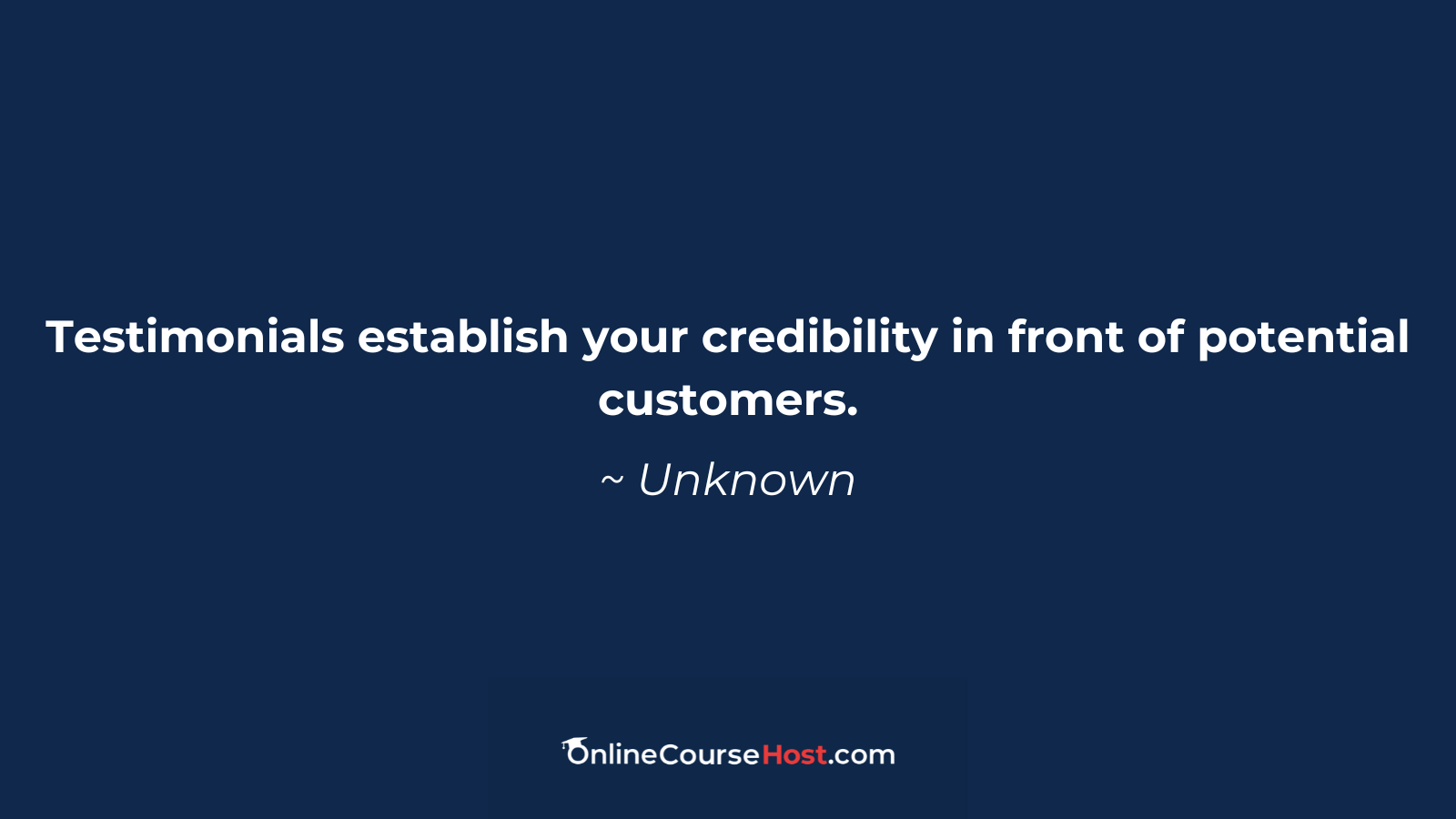 Content marketing is not enough to drive sales. As content builds only loyalty, you can't expect people to buy solely based on trust.
92% of shoppers read online reviews before buying from a brand — they want to see if a brand (already trustworthy) can help them solve the problem. By checking online reviews from past customers, they validate if you're accommodating.
Think about it and answer:
Two online coaches share content on social media. One teaches their audience by creating helpful content. The other shares helpful content in addition to client wins, testimonials, and success stories.
Which coach are you more likely to trust?
The second one, right?
For brands to strengthen their credibility, testimonials, case studies, customer stories, and UGC (user-generated content) can help. You should share testimonials from your past clients on your marketing channels like Ramit Sethi does: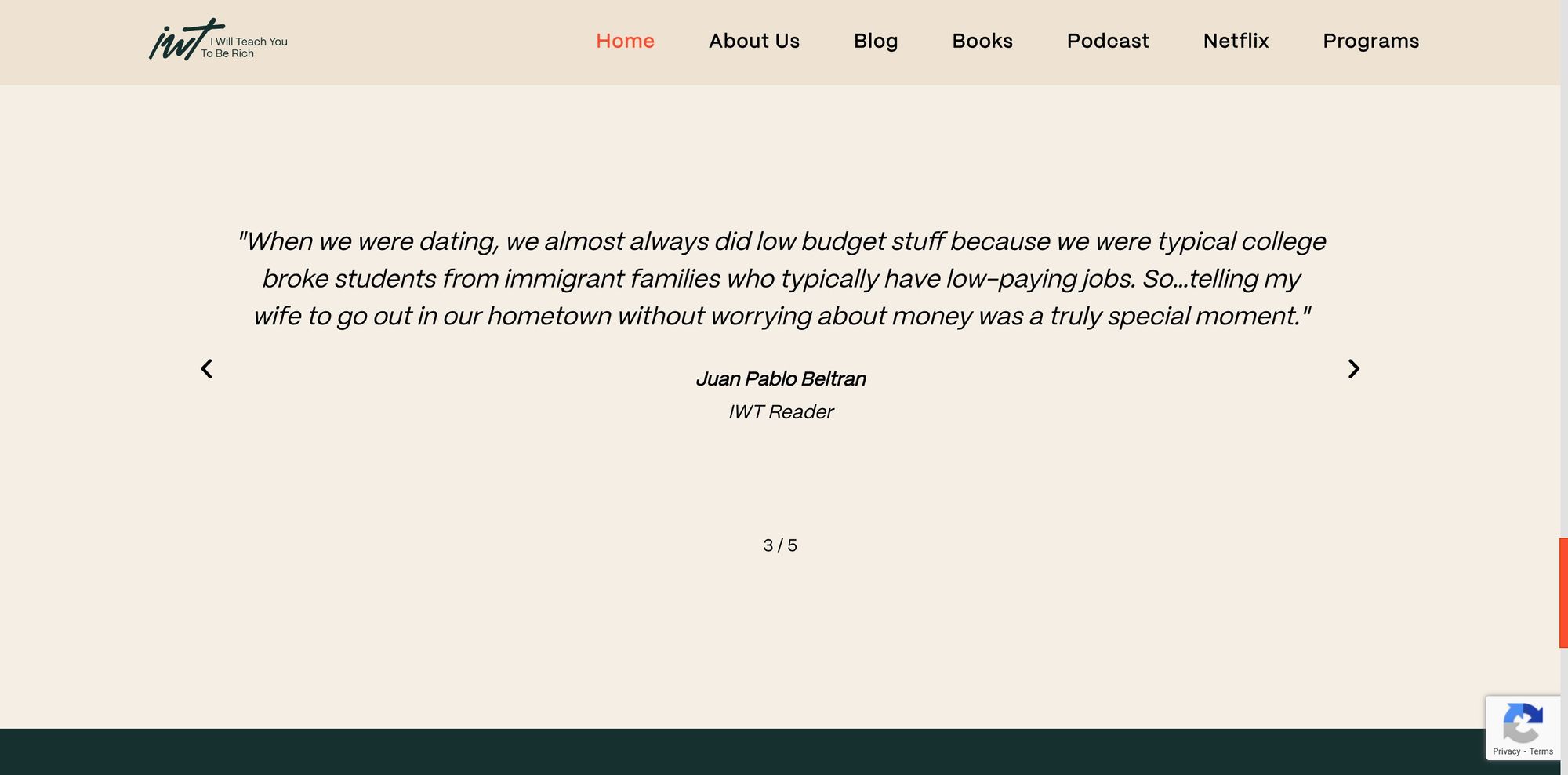 Reach out to past clients and ask for video or text testimonials. And build a system for your clients to share testimonials on their own. Nicholas Whitaker, a tech coach, says:
"I also like using frictionless tools like testimonial.io to gather client feedback and testimonials. I like to frame in for the client as celebrating the wins they have achieved through coaching, so others can know what is possible and to focus more on their transformation and results than me or the coaching program itself."
UGC (user-generated content) is another powerful tool to drive more sales. Ask your clients to record videos by sharing their success stories with their audience. This way, you get access to newer audiences and get a testimonial.
Create a memorable brand that fuels your coaching business
There's no one-size-fits-all approach to branding a coaching business. It's primarily because more than half of your brand depends on how you present yourself to your clients.
But there are things you can do to speed up the growth. If your prospects are on the Internet, you should be there too. So, create your online marketing profiles and share a consistent message across all channels. And if you need any help, feel free to reach out.
We also publish helpful guides and tutorials on our blog to ensure we're helping new course creators. Join us to become the first to know when a new post goes out:
If you are looking to ask any questions on online course creation, you can reach me on my Facebook group:
Join the Course Creator Academy Facebook Group
I hope you found this post helpful. Let me know in the comments below what other topics you want me to cover.
Have any questions about how to start an online coaching business? Leave your questions below!
Thanks for reading… and enjoy the course creation process! 😉
---
Course Creators Academy, a community by OnlineCourseHost.com
Founded by Vasco Cavalheiro
Online Course Creator