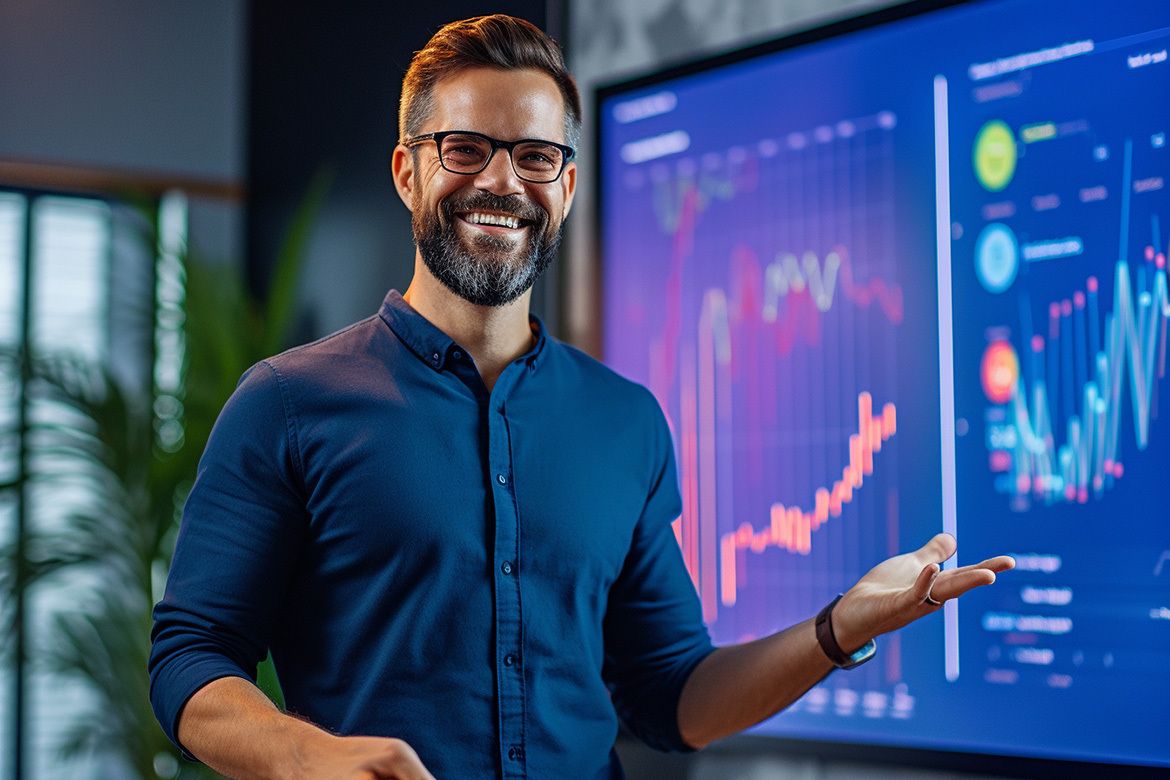 Here's how best to track students' progress in an LMS to understand the effectiveness of your course materials and teaching methods.
Your job as an online course creator does not end with creating and delivering your courses, you also need to track your students' learning progress.
What do I mean by this?
You should keep an eye on and gather information regarding the student's performance including how they engage with the course materials, their assignment scores, and generally achieving the intended learning objectives.
By tracking student progress, you can access whether your course materials and teaching methods are effective. If they are not, you'll know areas to improve on.
Additionally, you'll understand your students better, identifying their weaknesses and areas of strength. While you commend their success, you should also provide additional support or clarification on places they are struggling with.
Tracking students' progress also helps you to provide personalized feedback and guidance to your students. This way, you can strengthen your relationship with them.
With how important this aspect of course delivery is, a lot of Learning Management Systems (LMS) have incorporated features that will enable creators to track student progress.
If you have been asking yourself, "How do I track student progress on LMS?", here's how you can achieve that:
Set clear learning objectives
Incorporate assignment and quizzes
Utilize built-in tracking features
Interactive discussions and forums
Provide personalized feedback
Generate progress reports
I will go through each method carefully analyzing how you can track your student's progress. The end goal is to make sure that you enhance your students' learning experience.
Now, without much ado, let's dive right in!
You can also check out all the free guides available at the Course Creators Academy.
So, how do you track student progress in an LMS?
Set Clear Learning Objectives
Every online course has learning objectives and it's usually the first step to track your students' progress. This entails setting down specific, relevant and achievable goals for students.
You can do that after each module or after the overall course.
In formulating these objectives, you should use action verbs like, "define," "analyze," "create," or "evaluate" to clearly state what is expected of the students at the end of the course.
What's the essence of having these objectives and how does it help you track students progress on LMS?
Well, it's pretty simple. When you clearly state what students should be able to achieve either after a module or at the end of the course, you'll know how best to assess them - whether through quizzes, assignments, projects, practical demonstrations or discussions.
That is to say that the course objectives serve as benchmarks for measuring student progress. It also helps you to monitor how well students are advancing through the course.
For instance, if you're delivering a course on Online Marketing and the overall goal for students at the end of a module is to design and set up a Google Ad, you can give them a quiz or an assignment testing their knowledge on Google Ad.
Similarly, if it's a practical course like web design or software development, you can access your students through practical tests where you have them build a website from scratch.
From their performance, you can tell whether they are right on track or need additional support in certain areas.
Generally, the learning objectives should be clear at the beginning of the course or module. And as you progress with the lessons, you should regularly remind the students of the goal they are working towards.
Incorporate Assignments and Quizzes
Now that you're clear on the learning objectives and outcomes, you can now create focused questions that will help you evaluate your students' progress.
Most Learning Management Systems (LMS) platforms allow you to insert quizzes and assignments at the end of each lesson. Best of all, you can make these assessments a prerequisite to access the next lesson.
Take for example, OnlineCourseHost.com allows you to create quizzes and assignments at the end of your lesson.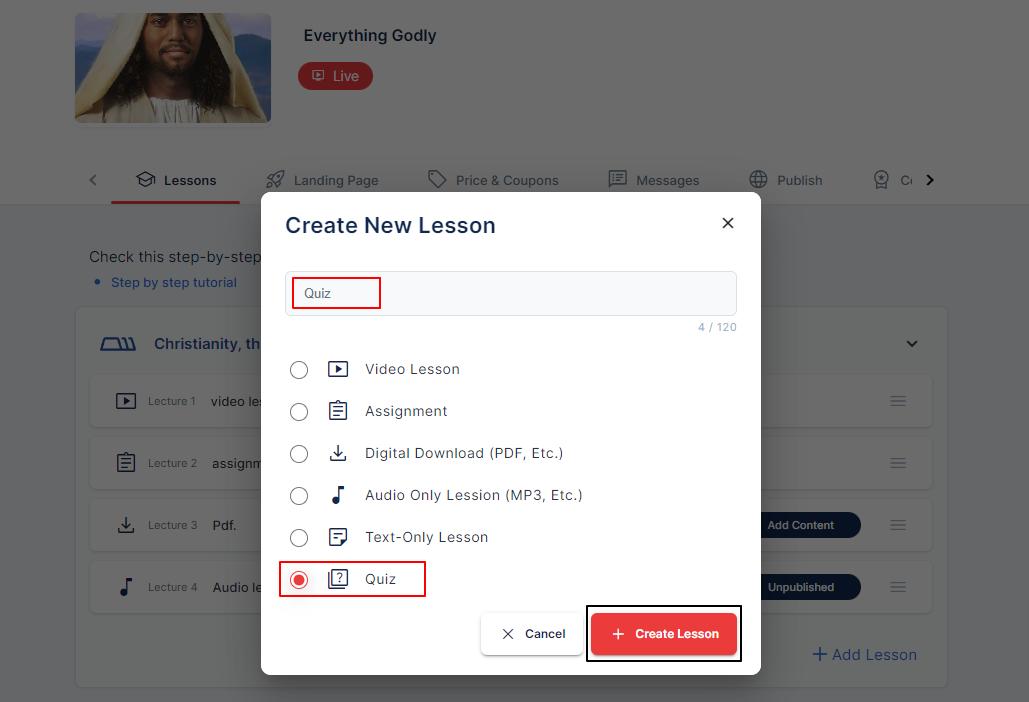 In creating the quizzes, you've different question types to work with. You can either use the multiple choice, true/false, fill in the blanks, matching, short answer, or essay.
Though, it's best to have a mix of question types.
You can also upload an assignment template to guide the students on what's needed from them. In the end, you'll input a confirmation message that will automatically notify the students once you receive their assignments.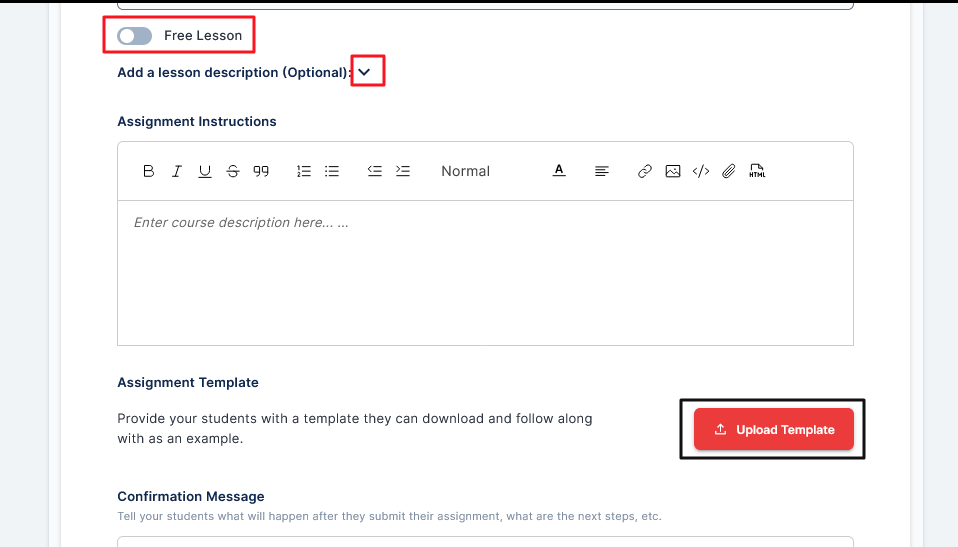 Don't forget to establish a grading criteria for all the assessments. And for subjective assessments like essays or open-ended questions, create rubrics to ensure that there's a fair evaluation.
These assignments and quizzes help you monitor the students' performance and gives you a clear view on the effectiveness of your course materials and if the students need additional support.
Utilize Built-in Tracking Features
This is another brilliant way to track students' progress in an LMS. These platforms already come with analytics and reporting features to help you monitor your students and understand their performance.
For example, you can see how long each student spends on each course, their completion percentage, quiz scores and assignment submissions.
With OnlineCourseHost.com, you can easily review your students' assignments. You can download them, approve their submission as well as reject it, and attach a specific message on why the assignment was rejected.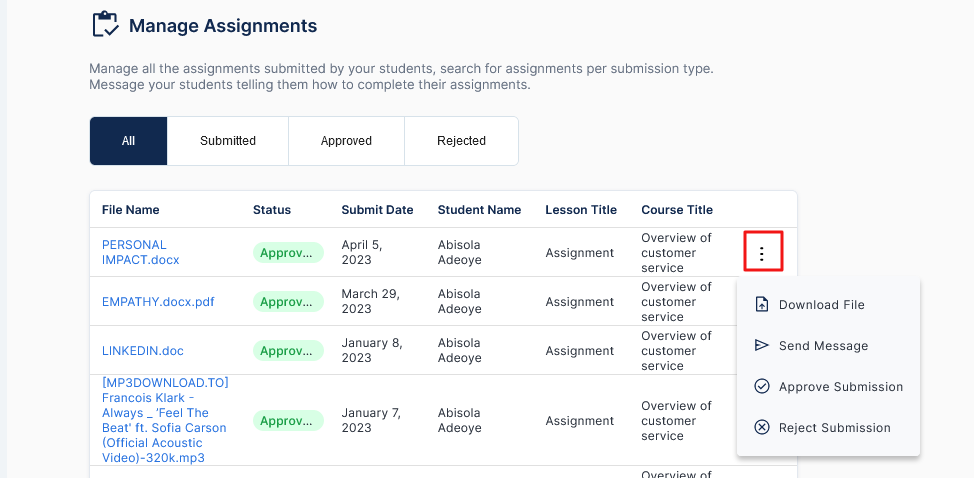 These tracking features are also important because by monitoring how long each student spends on a lesson, you can always identify students who may be at the risk of falling behind or not meeting the learning objective.
Watch out for other indicators like incomplete assignments, infrequent participation and low quiz scores and reach out to these students individually offering support in areas where needed.
Interactive Discussions and Forums
What better way to gauge students' understanding of the course materials if not through interactive discussions?
Thankfully, most LMS platforms some with in-built discussion forums for students to ask questions, analyze concepts and share ideas with each other. These forums usually come as comment sections at the end of each lesson or the overall course.
From the quality of each student's contribution, you can tell if they understand the course or still struggling to understand some areas.
You should also monitor the students' engagement level such as the frequency of their contributions. You'll see those who are actively participating, those who may be disengaged and those need additional support or clarification.
Regular participation shows that the student is actively progressing in the course.
Additionally, discussions and forums can also serve as assessment. For example, you can pair the students in groups and have them evaluate themselves based on their contributions.
From their feedback, you can measure their progress in teamwork and communication skills.
Interestingly, you can document the students' contributions and review them from time to time to see how their understanding and perspectives evolve throughout the course.  It's a good way to record and monitor their growth and progress.
Even though your choice LMS does not have an in-built chat forum, you can integrate 3rd part communication tools like Slack, Trello, Discord, or even Google chat. You can also create Facebook or LinkedIn groups.
Provide Personalized Feedback
One beautiful advantage of providing personalized feedback to students is that it not only tracks their progress but also nurtures a supportive learning environment.
After reviewing their performance in their quiz, and assignments you can let them know the areas they have done well and areas that need improvement.
For example, in OnlineCourseHost.com, you can send a message to each student if you have any feedback regarding the submitted assignment.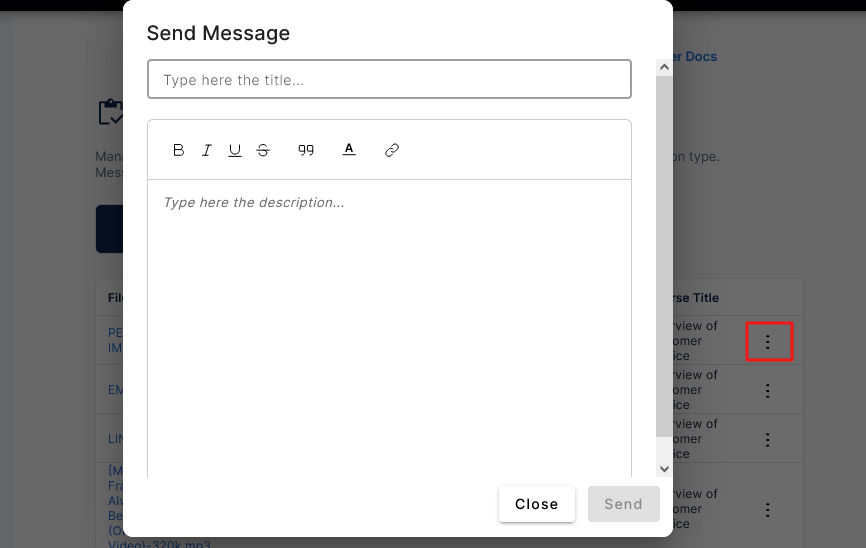 You can also send them personal emails, or if you have their mobile number, you can reach out to them.
These feedbacks especially when done in a timely manner are super important as it allows you to connect with the students personally. It makes them feel "Seen" and appreciated.
However, remember to be constructive with your feedbacks. Ensure that you first acknowledge their accomplishments and strengths, praise their efforts before highlighting areas that they need to improve on.
Be specific as well with your feedback by providing concrete examples and suggestions on how the student can improve.
Finally, depending on your communication channel and your students' learning preferences, you can utilize different feedback formats like written comments, audio recordings or video messages.
Generate Progress Reports
You can't properly track students' progress in an LMS if you don't generate a progress report. This document summarizes the performance of each of your students for the duration of the online training.
So, what information does a typical progress sheet or report have?
The student's credentials such as the name, email, phone number (if any) and enrollment number.
The name of the course enrolled in, course code and date of enrollment.
The completion status of each of the course modules including assignments completed.
The individual score in all the quizzes, and assignments including the overall course grade.
Essentially, the progress report is like the "Report Card" you receive in high school at the end of each academic session. It's an overview of your performance in all the subjects taught in class.
Some LMS platforms allow you to generate this document for free or you can manually record it in an Excel sheet.
The reports can be generated either on a weekly or monthly basis. And at the end of the program, you can share it with the students so they have a clear view of their performance in the course.
From the metric on the progress report sheet, you can then finally generate completion certificates for the students.
Conclusion - What's Next?
As you can see, there are several ways you can track students' progress on an LMS. But first, you need to set clear learning objectives and let them serve as benchmarks for measuring the students' progress.
These objectives will help you in setting the quizzes and assignments after each module.
Also utilize in-built tracking features on the LMS to monitor how long each student spends on a lesson, the assignments completed and their overall engagement rate throughout the course.
Tracking students' progress rate is not a hard one to crack. Just make sure that as you're preparing your lesson videos, and materials, you're also working on the assessments.
With an LMS platform like OnlineCourseHost.com, you have all the features to monitor your students' progress. You can add quizzes, assignments, and discussion forums.
The platform also allows you to upload assignment templates to guide the students. You can accept and reject assignments from your admin dashboard as well as provide personalized feedback to your students.
I know how important it is as a course creator to keep an eye on your students' performance as they progress in your course. That's why I made sure that OnlineCourseHost.com has all the features to make the process as easy as pie.
If you need more information to grow your online course business successfully, you should check out the Course Creator Academy.
You will find everything you need to become a successful online course creator all in one place for free.
To get notified when new content is available here at the Academy, you can subscribe here to our weekly newsletter:
If you are looking to ask any questions on online course creation, you can reach me here on my Facebook group:
Join the Course Creator Academy Facebook Group
Ready to learn how to launch your first course on OnlineCourseHost.com? Here are the helpful guides for you to check out:
I hope you found this post helpful; let me know in the comments below what other topics you would like me to cover or any questions that you have.
Thanks for reading… and enjoy the course creation process! 😉
---
Course Creators Academy, a community by OnlineCourseHost.com
Founded by Vasco Cavalheiro
Online Course Creator