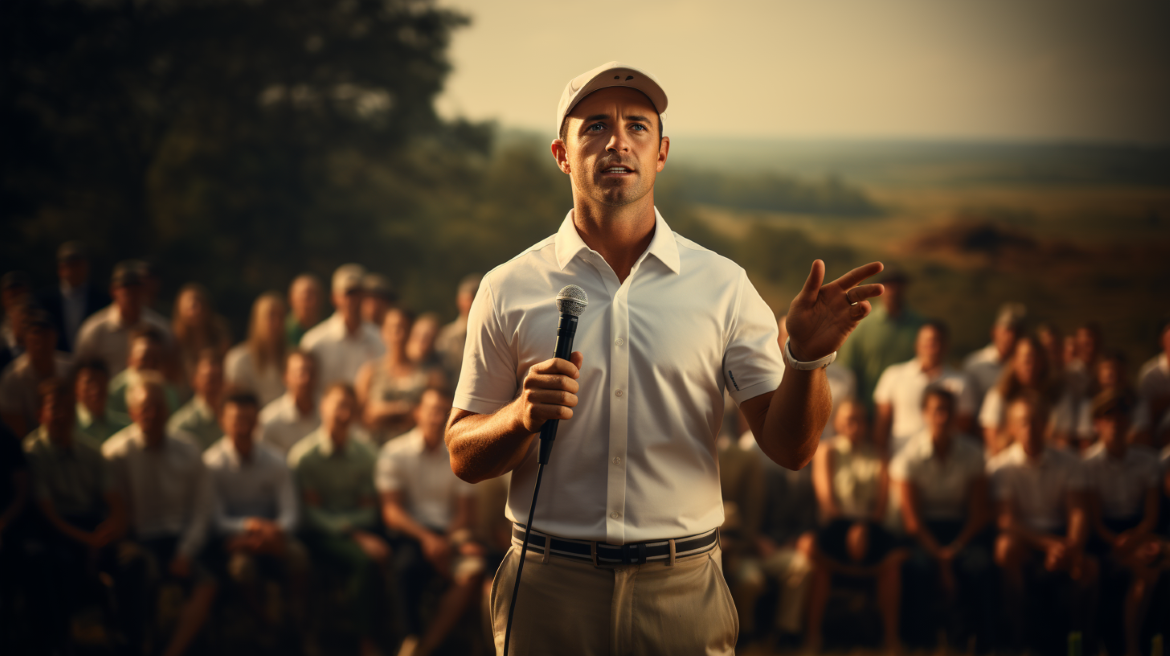 Discover effective strategies for achieving success in online coaching. Learn proven methods to excel in your coaching journey and build a thriving virtual presence.
So you want to become an online coach? It can be an incredibly rewarding career, but as with any entrepreneurial pursuit, success is never guaranteed.
The good news is that by following some tried-and-true methods, you can set yourself up for success as an online coach.
In this article, I'll walk you through the key steps to building a thriving online coaching business, from finding your niche and establishing your expertise to marketing your services and keeping your clients happy.
If you stay dedicated, keep learning, and commit to continuous self-improvement, you'll be well on your way to achieving your goal of becoming a successful online coach.
The path isn't always easy, but the rewards of helping others achieve their goals and build better lives make all the effort worthwhile.
Ready? Let's dive in.
You can also check out all the free guides available at the Course Creators Academy.
So, how do you become successful as an online coach?
To become successful as an online coach, follow these proven methods:
Define your coaching niche and ideal client
Build your coaching website and online presence
Create an irresistible coaching offer
Leverage social media for client attraction
Market your coaching services effectively
Deliver exceptional coaching and customer service
Get great reviews and testimonials from clients
Want to improve your coaching skills? Read on for some helpful tips!
Define your coaching niche and ideal client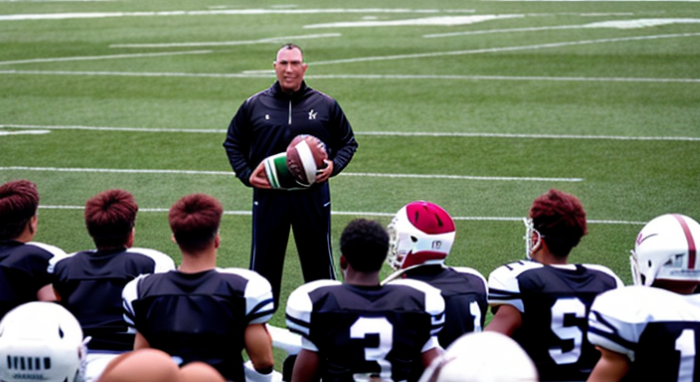 For you to create a successful online coaching business, you need to choose a specific topic and also think about the kind of people you want to help.
You should also have the answers to the following questions: What subject do you want to coach people on? What specific problems or goals do you want to help them with?
The more you focus on your coaching niche, the easier it will be to find the right clients.
Determine your coaching package offerings
Decide what kind of help you want to provide, whether it's individual meetings, longer programs spanning a few weeks, or continuous assistance. Think about creating a range of choices with different prices to fit different budgets.
You could start by offering a free first talk where you chat with the person about what they need and hope to achieve. This way, you can come up with a plan that's just right for them.
If you want to help more people without making it too expensive, think about setting up group sessions or membership options. This way, you can share your knowledge with more people.
For those who want personal attention, consider offering special one-on-one coaching. It's like having your coach tailored just for you, perfect for those who want that extra personal touch.
Set your coaching fees
Look into what fellow coaches are charging for services like yours to get an idea of what people are willing to pay, and think about what makes you unique, your specialized area, your qualifications, and the experiences that shape you.
I advise you to start with a modest rate, which is a smart move especially when you're just starting out, but as you gather more wisdom along the way, you can gradually raise your fees.
And, don't forget to consider giving discounts or arranging payment plans to ensure more folks can benefit from what you offer.
But that's just the beginning of your journey as an online coach. Understanding your perfect client and the coaching packages you want to provide are key early steps.
With a clear picture of where you're headed and the right game plan, you'll be making big strides toward creating a flourishing coaching business!
Build your coaching website and online presence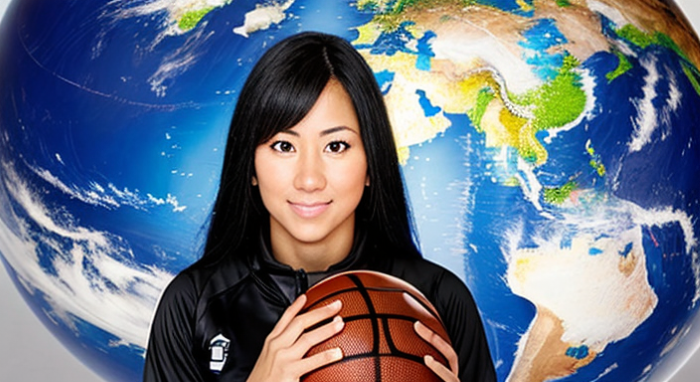 To build a successful online coaching business, you need an online presence that establishes your expertise and allows clients to find you. Here are some tips to get started:
Build a website: A custom domain and professional website are must-haves. So, share details about your coaching services, experience, testimonials, and contact information.
And optimize your site for search engines by including important keywords and phrases, like "life coach" or "business coach."
Create social media profiles: Having active profiles on LinkedIn, Facebook, and Instagram, at a minimum, allows you to connect with potential clients.
You need to post helpful content, promote your services, and engage with your followers. Just be sure to keep your profiles professional.
Start a mailing list: An email newsletter is one of the best ways to stay in touch with clients and promote your services.
Go ahead and offer useful tips and advice, share your latest blog posts, and announce promotions or events.
Blog regularly: Do you know that a coaching blog establishes you as an expert in your field and provides value to clients and potential clients? So, you need to share your insights, advice, success stories, and lessons learned on your blog.
Optimize your blog posts for search engines with keywords and internal links. Promote new posts on social media and in your newsletter.
Build your credibility: Pursue coaching credentials and certifications to strengthen your expertise. You might become certified through an International Coach Federation or a coaching school.
You can also write an ebook, contribute to relevant publications, speak at industry events, or get media coverage.
With a professional online presence, social media profiles, mailing list, blog, and credibility-building strategies in place, you'll attract new clients and build a successful online coaching business in no time. Remember that consistency and providing value are key, so stick with it!
Create an irresistible coaching offer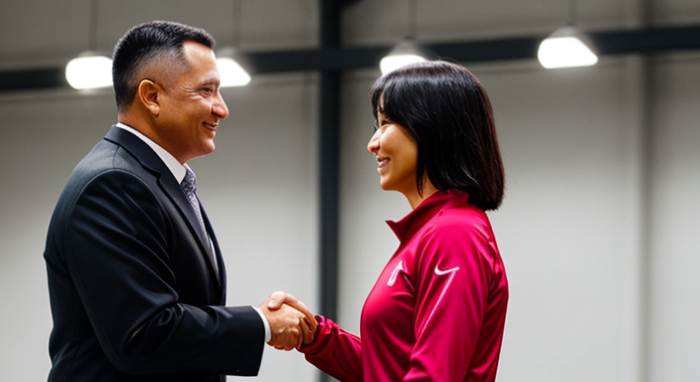 Making an offer that nobody can say no to is super important for your success as an online coach, because an irresistible offer allows you to give your potential clients something really great, but not making it too expensive.
Here are some ideas to help you create an offer that your perfect clients will find really hard to say no to:
Focus on your niche
Identify the exact challenges or dreams you can assist clients in overcoming. Who are the people you're excited to team up with?
Dive deep into the details of your ideal clients and the valuable assistance you can provide. The more precise and detailed your description, the more magnetic and captivating your offer becomes, and they won't be able to resist it.
Outline your coaching package
Sketch out the plan for how many sessions or sections folks will get, figure out how long the whole program will go on, and when you'll be around for any live chats or talks.
Are you thinking of adding extra things like helpful guides, tools, a group to connect with, or chances to ask questions? Then, go ahead. Paint a clear picture of all the amazing things your offer includes, so they can see just how awesome it is.
Set your price
As mentioned earlier, you need to investigate the rates that fellow coaches are asking for similar packages. This will help you find a sweet spot, a price that's competitive and doesn't break the bank.
Remember that your aim is to set a cost that reflects the value and knowledge you bring to the table, while also making it accessible to a wide range of people. This allows you to find the perfect balance between a top-notch experience and a reasonable investment.
Offer flexible payment options
When you're starting off, consider offering payment plans and special deals. This way, you're casting a wide net, welcoming in new folks who might not have considered coaching otherwise.
With this, you have an open-door policy, you're inviting more people to benefit from your guidance, and they'll appreciate the flexibility you're offering.
Highlight the benefits of your coaching
Take the time to vividly describe how your coaching will bring about a remarkable change in your clients' lives or businesses. Make sure you always get down to the nitty-gritty and outline the exact ways they will see their world shift.
Guide them in imagining the before-and-after scenarios, helping them see, hear, and even feel the difference your coaching will make.
When they can envision the path to success, it becomes a compelling and magnetic pull they simply can't resist.
By showcasing how your coaching enhances their lives or businesses, you're placing a dazzling crown on your offer, making it an irresistible gem they'll want to claim.
Provide social proof
Feature testimonials, case studies, reviews, and ratings from happy clients on your website and in your offer materials.
This builds trust in your services and demonstrates your ability to get real results for people. Another thing is that new potential clients will see what's possible for them by working with you.
Know that creating a coaching offer that sells itself is the key to gaining new clients and achieving success as an online coach, so provide immense value, charge appropriately, highlight life-changing benefits, and back it all up with social proof.
Your ideal clients won't be able to resist!
Leverage social media for client attraction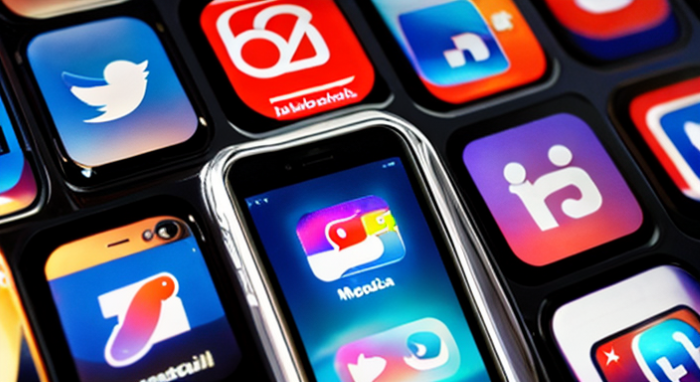 Social media platforms are powerful tools for building your online coaching business therefore, leveraging social media is one of the most effective ways to attract new clients.
Build your audience
The first step is to build an audience by sharing valuable content on the platforms where your target clients spend time, likely Facebook, Instagram, and LinkedIn.
Go ahead and post tips, behind-the-scenes insights, Q&As, and more. Engage with your followers by replying to their comments and messages.
You may also run social media contests and giveaways to increase engagement and followers.
Choose your platforms wisely
Focus on the top 2 or 3 platforms where your potential clients are most active. Don't spread yourself too thin by trying to be on every network. For most coaches, Facebook and LinkedIn are good options.
Instagram can also work well for some niches. Study the demographics of each platform to determine the best match for your target clients.
Share valuable and authentic content
Post 1-2 times per day, sharing a mix of content like:
Coaching tips and advice
Behind-the-scenes updates
Common questions from clients and your answers
Stories of client success (with their permission)
Upcoming events or programs
Remember to keep your posts authentic by sharing your actual experiences. Let your personality shine through. Clients want to connect with real people, not perfectly curated personal brands.
Run Ads to reach new potential clients
Once you've built up your following, run social media ads to get in front of new potential clients. Many coaches have had success with Facebook and Instagram ads.
You can target your ads precisely to your ideal clients since these Ads allow you to reach people who aren't already following you.
Offer a free consultation
Promote a free initial consultation in your social media profiles and posts.
This gives potential clients a no-obligation chance to experience your coaching and see if you're the right fit to help them. Many will sign on for your paid programs.
Leveraging social media in these ways will help establish you as an authority in your field and attract more coaching clients. With consistency and authenticity, you'll build a loyal audience and customer base through social media.
Market your coaching services effectively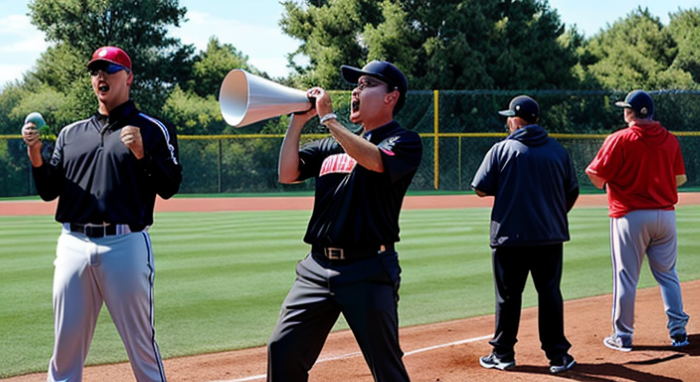 To be successful as an online coach, you need to actively market your services. Here are some proven ways to promote your coaching business on the Internet:
Build a professional website
A well-designed website is essential for establishing your credibility and authority, and you should include details about your coaching programs, experience, testimonials, and contact information.
Also, optimize your site for search engines by including relevant keywords and phrases on your page.
Start an email newsletter
An email newsletter allows you to stay in regular contact with your audience and promote your services. Don't forget to provide useful tips and advice to build trust and authority.
And, in your newsletters, suggest how your coaching programs can help readers achieve their goals. Also, offer a lead magnet like a free downloadable resource to encourage people to subscribe.
Start a blog or podcast
You may want to start a blog or podcast because it is a great way to demonstrate your expertise while attracting new clients and providing practical advice and actionable strategies for your target audience.
You should also discuss the outcomes and benefits your coaching delivers and include links to your programs and services within your content.
Partner with related businesses
Search for businesses that serve the same target audience and propose a mutually beneficial partnership. For example, offer to promote each other to your mailing lists and share blog content.
You can also explore affiliate relationships, where you earn a commission for referring customers to each other. Partnerships and affiliate relationships are an easy way to tap into new audiences.
Guest post and do interviews
Reaching out to industry websites and blogs to contribute content or do an interview is an effective way to get exposure and build credibility. In your posts and interviews, provide helpful advice for readers and mention your coaching services.
Include links back to your website. Guest posting and interviews can significantly increase traffic and leads.
Consistent marketing will keep you top-of-mind with potential clients and generate new leads over the long run.
With a strategic and consistent approach, you can build awareness of your coaching services and attract more high-quality clients. The key is providing value, building trust and credibility, and keeping your messaging in front of the right people.
Deliver exceptional coaching and customer service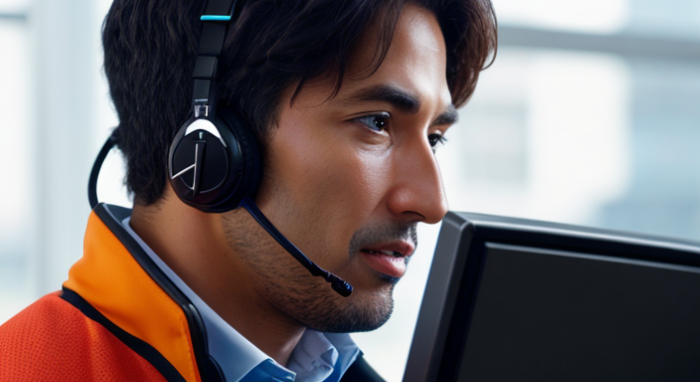 Delivering an exceptional customer experience is key to success as an online coach. Here are some proven tips to keep your clients happy and coming back:
Respond promptly
Nothing frustrates a client more than radio silence. Aim to respond to all client messages within 24 hours.
Check-in regularly and be available for questions or concerns. Let clients know your availability and typical response times upfront so they know what to expect.
Personalize the experience
Take the time to get to know each client and their unique goals, needs, and challenges, and tailor your coaching approach to their specific situation. You can also use their name and remember the personal details they share to build rapport.
Personalization makes a big impact and helps to build trust in the coaching relationship.
Set clear expectations
Be very transparent about what clients can expect from you as their coach by providing an overview of your coaching methodology, communication frequency, response times, and policies.
Setting clear expectations from the beginning prevents confusion and disappointment down the road. Revisit expectations as needed to keep the coaching relationship on track.
Go above and beyond
Look for opportunities to exceed your client's expectations. You can send useful resources, check in to see if they have any questions, and provide extra accountability or support.
Did you know that little acts of kindness and generosity go a long way toward building loyalty and word-of-mouth promotion? Happy clients will continue to work with you and refer others.
Ask for feedback
The best way to improve your coaching and customer service is to ask your clients for honest feedback. You can send a survey after a set number of sessions or at the end of a coaching program.
Also, look for consistent trends and make changes accordingly. Let clients know how their feedback has helped you to better serve them. Continuous improvement and a commitment to excellence will set you apart.
Offer Incentives and Extras
Find ways to reward your ongoing clients for their loyalty and commitment. This could include discounts on future coaching, a free intro session for a friend, a gift card, or access to a private client-only resource library.
Incentives give clients a reason to continue and renew their coaching with you.
Get great reviews and testimonials from clients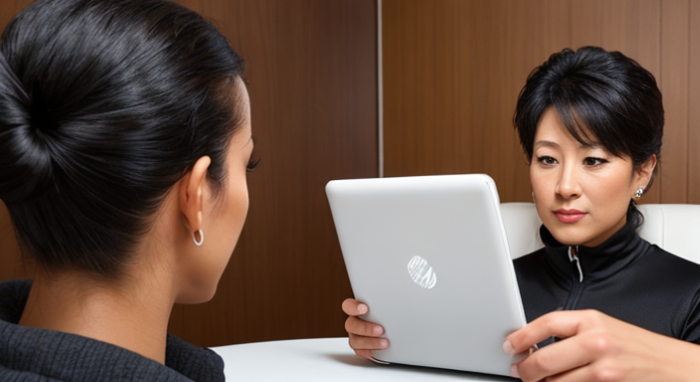 To build a successful online coaching business, you need social proof that establishes your credibility and expertise. One of the best ways to do this is by getting great reviews and testimonials from your clients.
Ask your clients for reviews and testimonials. Don't be afraid to ask clients directly for their feedback and if they'd be willing to provide a testimonial you can use it on your website or in your marketing, moreover, many clients will be happy to do so, especially if they've had a positive experience with your coaching.
Get video testimonials when you can, because it can be even more powerful than written ones. Go ahead and ask clients if they'd be open to recording a short video sharing their experience with your coaching.
These videos bring reviews to life and allow potential clients to see your happy clients speaking genuinely about their success.
Share reviews and testimonials on your website and social media. Make sure you feature the best reviews and testimonials prominently on your website on your homepage, about page, and services pages.
Also, don't forget to share new reviews on your social media like Facebook, LinkedIn, and Twitter to increase visibility.
You can also build a "Reviews" page on your site to showcase all feedback. Having a dedicated "Reviews" or "Success Stories" page on your website where you compile all written and video testimonials in one place is a great way to convince potential new clients of your ability to get results.
Respond to each review. When you receive a new review, be sure to respond personally to thank your client for the feedback.
Mention them by name and speak genuinely about your appreciation for their kind words and for the opportunity to help them achieve their goals. This shows potential clients how much you value each and every client.
Getting reviews and testimonials from your happy clients is key to building trust and credibility as an online coach. Ensure you make it a habit to ask for reviews, share the best ones prominently, respond thoughtfully to each one, and your coaching business will thrive as a result.
Conclusion
So there you have it, your blueprint for building a successful online coaching business.
By choosing a niche you're passionate about, establishing your expertise, creating valuable content, launching a website, and building your audience on social media, you'll be well on your way to helping clients and building a thriving business.
Remember, stay consistent and patient through the ups and downs, keep learning and improving your skills, and always maintain your passion for helping others.
If you follow these proven methods, you'll be signing up new clients in no time. But don't stop there, keep setting bigger goals and watch as your business and impact continue to grow.
If you're ready to take the plunge into online coaching and start your own business, I have a resource that's perfect for you!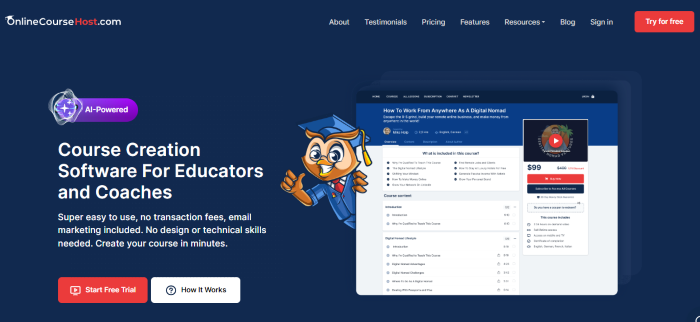 Let me introduce OnlineCourseHost.com—an online course hosting platform infused with AI technology and email marketing features. Creating your website has never been easier with this platform!
To get notified when new content is available here at the Academy, you can subscribe here to our weekly newsletter:
If you are looking to ask any questions on online course creation, you can reach me here on my Facebook group:
Join the Course Creator Academy Facebook Group
Ready to learn how to launch your first coaching program or course on OnlineCourseHost.com? Here are the helpful guides for you to check out:
I hope you found this post helpful, let me know in the comments below what other topics you would like me to cover or any questions that you have.
Thanks for reading… and enjoy the course creation process! 😉
---
Course Creators Academy, a community by OnlineCourseHost.com
Founded by Vasco Cavalheiro
Online Course Creator