How to Build an Online Coaching Program: From Idea to Launch

Platform Review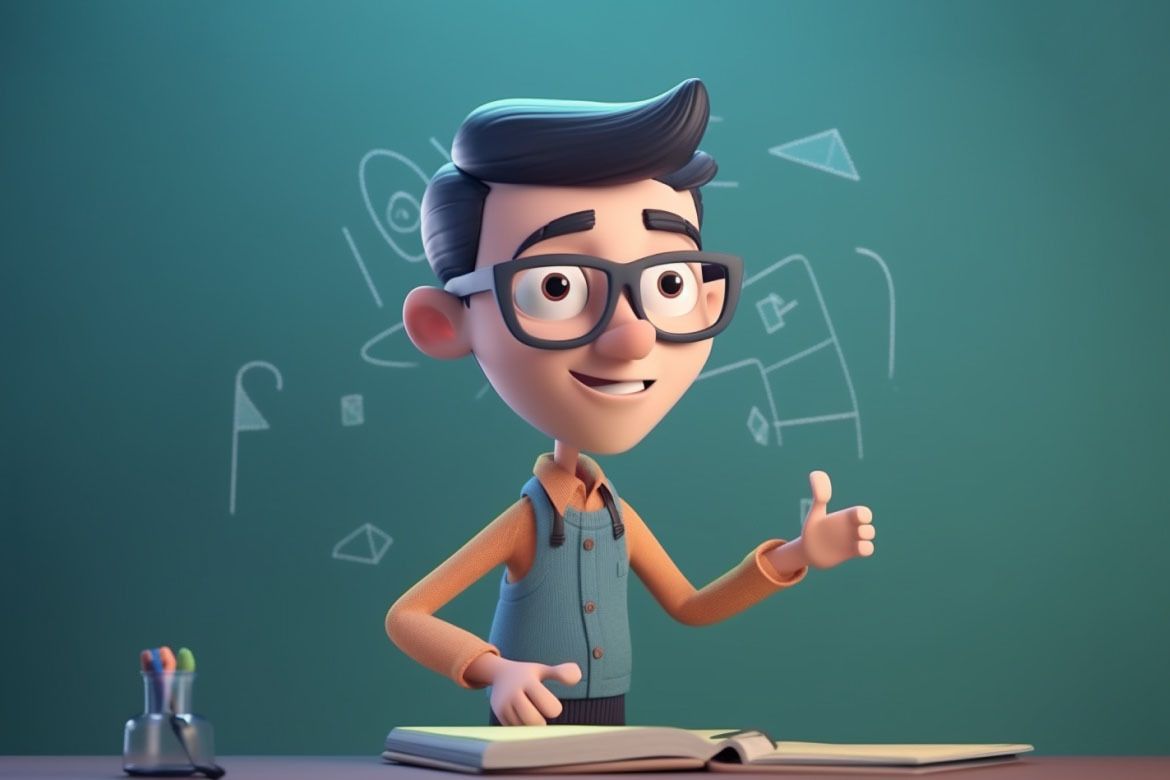 Learn how to build a successful online coaching program with this guide. From identifying your niche to launching and promoting your program.
If you're looking for a way to make a real impact in the lives of your clients, you may want to consider creating an online coaching program.
By providing the necessary guidance and support, you'll be able to help your clients reach their full potential.
But how can you launch a successful online coaching program? What steps should you take to ensure its success?
In this post, I'll show you how to build an online coaching program. I'll walk you through the process from start to finish, covering everything from identifying your target market to developing engaging content and marketing your program.
I'll also share insider tips and best practices that will help set your business up for success. Let's get started!
So, what are the steps to build an online coaching program?
To build an online coaching program, you need to follow these steps:
Identify your coaching niche
Define your ideal client
Define your coaching program's unique value proposition
Create your coaching program structure
Set measurable goals and objectives
Develop your coaching program content
Choose a coaching program delivery method
Create a website and a landing page
Set up your coaching program pricing and payment system
Launch your coaching program
Promote your coaching program using social media and email marketing
Manage client relationships and feedback
Continuously improve your coaching program based on feedback.
By following these steps, you can create a successful and profitable online coaching business.
Feeling a bit confused? No need to worry, I'm here to help you out! Let me explain each below.
You can also check out all the free guides available at the Course Creator Academy by clicking the Academy link on the top menu.
Let's dive in!
Identify your coaching niche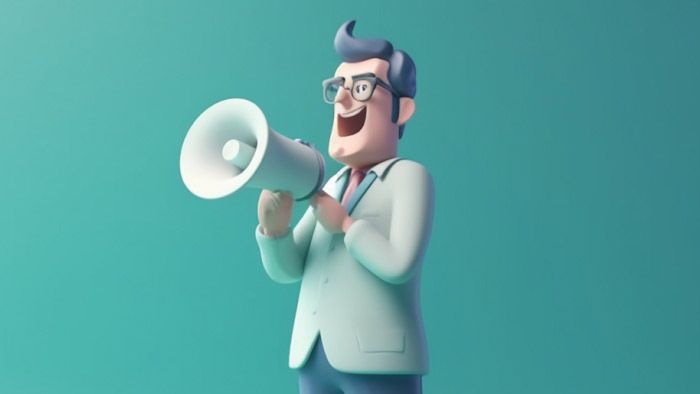 Are you interested in sharing your hard-earned skills and expertise with the world?
Building an online training program is a great way to get started. But before you dive in, there's one important thing to consider: identifying your coaching niche.
Think of your niche as the specific area of expertise that you're offering, whether it's health and wellness coaching, lifestyle design, or business and career mentorship, focus on the particular subjects that you feel most comfortable teaching.
Knowing what your niche is will help you create a plan for setting up your program and attracting ideal clients.
When trying to hone in on your niche, do some research into what kind of topics are the most in-demand right now.
Consider what technologies are being used by other coaches for their programs, and think about what kind of content would be the most engaging for potential students.
Once you know how to stand out from the crowd, you'll be ready to start building an online coaching program that attracts just the right people.
Define your ideal client
Now that you have your coaching niche figured out, the next step is to define your ideal client.
You can start by creating a buyer persona - a brief statement that outlines a fictional version of the people who are most likely to be interested in your service.
Ask yourself: Who are they? How old are they? What does their daily routine look like? What do they care about? This will help you tailor your program to best serve your ideal client's needs.
Another useful exercise is to map out different aspects of the customer journey. Put yourself in the shoes of someone who's interested in your service, and then think about each step from awareness through delight.
Where do they find out about what you offer?
How do they learn more?
What motivates them to sign up for your program?
Answering these questions will help ensure that every step in the customer journey serves their needs and wants.
Define your coaching program's unique value proposition
Your unique value proposition is what sets your coaching program apart from others in your niche.
It's the reason why your ideal client should choose your program over your competitors.
So, what makes your coaching program different or special? How can you provide a unique and valuable experience for your clients?
Defining a unique value proposition for your coaching program doesn't have to be complicated. It's all about showing potential customers that they'll get more out of your coaching program than something else on the market.
Start by considering the benefits of your coaching program. What can your clients expect to gain from working with you? Is it a specific skill, knowledge, or mindset shift that you can provide?
Be sure to communicate these benefits in a clear and compelling way. By creating a strong unique value proposition, you'll be able to attract and retain clients who resonate with your coaching approach.
Keep in mind that it doesn't matter if it takes you a few tries. Your unique value proposition will evolve over time, depending on customer feedback and reviews.
The important thing is that you focus on creating an online presence that differentiates your coaching experience from everyone else's.
Create your coaching program structure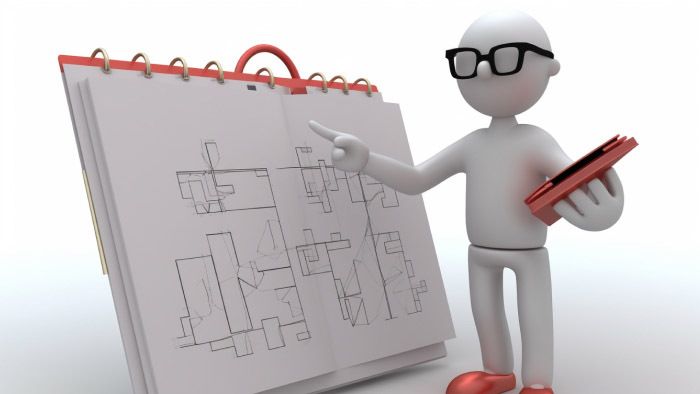 You've figured out who your coaching program is for, and you know what you're going to teach, the next step is to figure out the structure of the program.
Planning Out Your Program
Before creating your online training program, it's important to have an idea of what it'll look like and how it'll flow.
Here are some questions you should ask yourself before you start creating your program:
How many modules or levels should be included?
What topics will be covered in each module?
Will there be any other elements such as assessments or quizzes?
What bonuses will you include for members?
What access do members need?
What format will each lesson take (e.g., videos, audio, PDFs)?
Should there be one-on-one coaching sessions with members?
How long should this program span (e.g., two weeks, a month)?
Once you've answered these questions, create an outline of your program with a timeline that includes each lesson topic, milestone dates, and any special activities like Q&A sessions or networking events that will help keep members engaged throughout the course of the program.
Set measurable goals and objectives
One important part of creating an online coaching program is setting measurable goals and objectives.
Doing this allows you to give your clients measurable milestones to reach and also allows you to ensure that progress is actually being made.
To set these, it's important to remember that goals and objectives should be SMART:
Specific: Goals and objectives should be clear and unambiguous
Measurable: Goals should include metrics so you can track progress to reach the goal
Attainable: Goals should be realistic given the resources, budget, and timeline
Relevant: Goals should be aligned with the overall mission of your organization
Timely: There should be a specific timeline attached to each goal
By setting SMART goals, it will help ensure that your clients stay on track and that your online coaching program is successful.
Develop your coaching program content
Creating content for your coaching program is one of the most important aspects of building an online coaching program. Here are some tips on how to get started:
Know your target audience
It's important to have a clear understanding of who your target audience is, which will determine the tone, style, and format of the content you create.
Knowing this will help you craft messaging that speaks to them and resonates with them.
Map out your topics
Once you know your target audience, take a step back and look at the big picture, which topics do you want to cover in your coaching program?
Make a list of them, and prioritize it so that you know what materials need to go first.
Leverage Different Types Of Content
Once you have your topics identified, map out what kind of format they could take, audio lectures? Video tutorials? Written guides?
This will help make sure all viewers have access to the content regardless of their preferred medium.
Also, consider creating quizzes or surveys at various points during the coaching experience. This will help ensure user engagement and provide insights into what types of content resonates with audiences.
By keeping these tips in mind when creating content for your online coaching business, you'll be able to craft an engaging experience for learners that will set them up for success wherever their journey takes them.
Choose a coaching program delivery method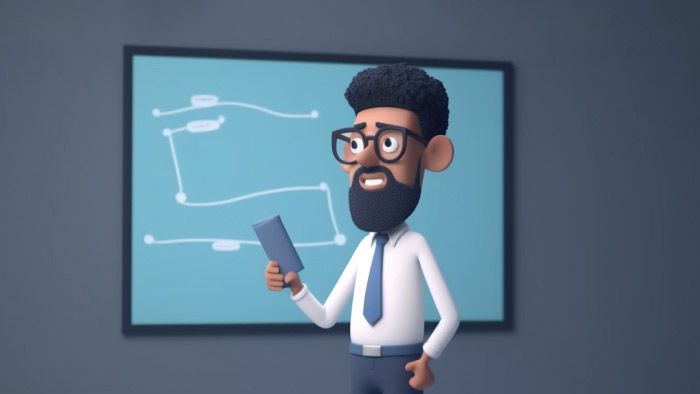 When building an online coaching program, there's a lot to consider: what type of coaching program you want to create, who your target audience is, and how you're going to deliver it.
Before anything else, you need to choose a delivery method for your program.
If you're just getting started with creating an online coaching program, the easiest option for delivering your content is by using recorded video calls or live webinars.
This method is ideal for those who are new to creating and running an online business as it's simple and cost-effective.
You can use video conferencing software like Zoom or Skype to conduct one-on-one or group sessions with clients, record the sessions and share them with users on the go.
Other options include interactive PDFs, which can be used in conjunction with digital tools like Google Drive or Dropbox for virtual file sharing.
You can also create a course using either an e-learning platform like OnlineCourseHost.com or a membership plugin for WordPress, such as MemberPress or LearnDash. Whichever method you choose should be based on the needs of your target audience as well as the resources available to you.
Create a website and a landing page
The first step in creating your online coaching business is to get a website and a landing page set up.
Your website should provide an overview of who you are and what you offer, as well as contain a blog featuring content related to your area of expertise.
This will help you establish yourself as an authority in your field and build trust with potential customers.
Your landing page should give visitors a clear description of the services you offer, such as private coaching, group courses, or whatever else your program includes.
It should also have plenty of calls to action that direct visitors to take action, such as signing up for a newsletter or making a purchase. When done well, this can be an effective way of getting visitors to convert into paying customers.
It's important that your website loads quickly and looks professional. After all, your website will be the first impression potential customers get when they come across it, so make sure it looks good!
A white-label online course platform like OnlineCourseHost.com is recommended for achieving this.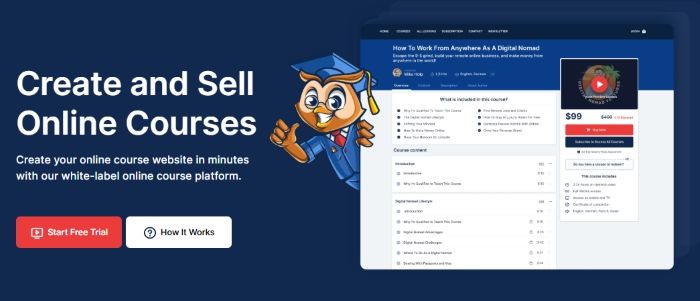 Set up your coaching program pricing and payment system
Once you've mapped out the nuts and bolts of online your training program, it's time to set up your pricing and payment system.
This can seem overwhelming at first, but with a few key elements in place, you can quickly get your program up and running.
Here are some tips for creating a simple yet effective pricing plan:
Determine the value of your services: Consider all the aspects of your program when setting pricing, time spent on calls, emails, etc. and make sure you're being realistic in terms of what you will be providing each client.
Choose a payment plan: Options include one-time payments (upfront), monthly payments (subscriptions), or a combination of both.
Set up auto payments: Making it easy for clients to pay is key to gaining and keeping them as clients. Consider leveraging an online service that allows for secure automatic payments through credit cards or PayPal, for example.
Offer discounts: To attract more clients, consider offering discounts or special offers during launch times or other special events throughout the year.
Utilize online invoicing: Digital invoicing is becoming increasingly popular these days; many services offer both invoice creation and tracking functionalities that make it easy to manage finances while saving time and eliminating paper waste.
Setting up pricing and payment systems can be daunting, but with a well-crafted plan in place, you can ensure that both you and your clients are getting the most value out of your coaching program!
Launch your coaching program
It's now time to launch your online coaching program! Whether you're just starting out or making tweaks to an existing program, launching is always an exciting part of the process.
Here are some important steps to take when launching:
1. Market your program
Your program won't get much traction unless people know it exists.
When launching, start by letting your network know about it, maybe through guest blogging or podcasts, and remember to be as specific as possible about the value of your product.
This is a great way to engage potential customers and explain why they need it.
2. Set up a payment system
You'll need a secure payment system to collect payments for your program, so research different systems and choose the one that best meets your needs.
One great option is Stripe, which enables you to collect payments easily and safely, so there's no worry of theft or fraud.
3. Market yourself as a coach
Now's the time to really push yourself as an authority figure within the industry, promote yourself on social media and create content that will draw in customers and help them understand why they should work with you.
Make sure that all of this content reflects positively on your brand, so remember to keep it professional-looking and well-crafted.
Promote your coaching program using social media and email marketing
Promoting your coaching program with social media and email marketing is essential for drawing prospective students to your platform.
Social media and email marketing allow you to reach a wide range of potential customers quickly and cost-effectively.
Social Media Marketing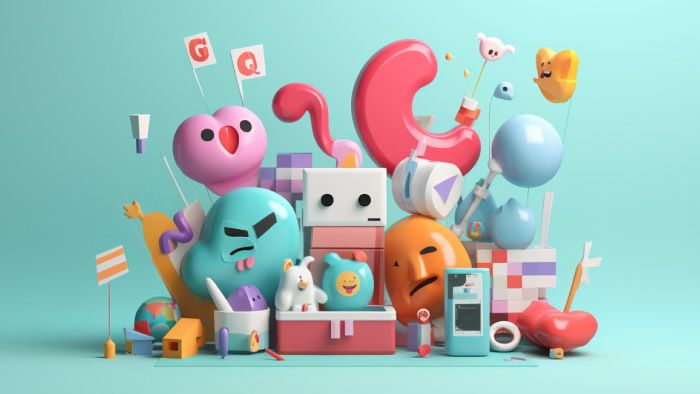 Social media is one of the best ways to promote your coaching program as it is often free, relatively easy to use, and gives you access to a wide range of potential customers.
Some effective strategies for promoting your online training program on social media include:
Creating organic content such as blog posts and videos that are relevant to the topics you teach in your program
Developing targeted advertisements for a specific audience
Engaging with followers by responding to comments or questions
Interacting with related accounts in your industry by posting regularly, liking their posts, and leaving comments
Running giveaways or promotions
Analyzing data from insights on each platform so that you can adjust your strategy accordingly
Email Marketing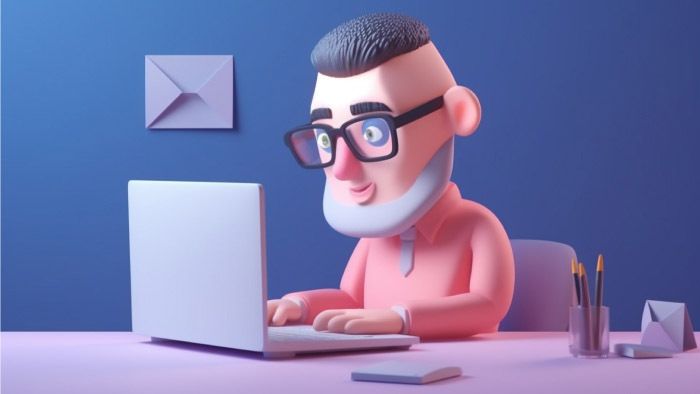 Email marketing is an effective way to reach people who have already shown an interest in your program through sign-ups or subscriptions.
You can use email campaigns to keep prospective students up-to-date regarding new courses or programs, as well as special offers or discounts related to their enrollment in the program.
Additionally, emails are great tools for engaging existing students by sharing course updates or new content they may be interested in.
Manage client relationships and feedback
Building an online coaching program isn't just about setting up the framework and delivering your services, you also have to manage the clients you serve.
It's important to be able to nurture relationships with your clients, gather and analyze their feedback, and use it to provide even better services in the future.
Fortunately, there are a few things you can put in place to help manage client relationships:
Communication software
Having dedicated software you can use for communication is key when it comes to client relationship management.
Being able to contact clients quickly and easily will give them confidence that you are there for them when they need support plus, it's important for tracking feedback, collecting data points, etc.
Automated emails
Using automated emails also helps create an effective communication channel with your clients.
By sending automated emails on a regular basis, it gives them an ongoing reminder of who you are and what you offer—plus allows them time to digest information and respond if they wish.
Feedback loops & surveys
Asking for feedback from your customers is a great way to get insight into how they're feeling about your services.
Surveys or feedback loops allow you to collect data on how satisfied they are (or not) with what you're offering so that you can make adjustments as needed. Plus, regular communication like this shows that you value their opinions—which will go a long way!
Continuously improve your coaching program based on feedback
The final step to building an online coaching program is not the last step: it's the ongoing process of making improvements based on feedback from your clients.
It is important to continuously look for ways that you can evolve and grow, to ensure that you are always giving your clients their money's worth.
Listen to your clients
If you want to understand how to better serve your clients, take the time to listen to them.
Ask them what they like about working with you and what they would like for you to change or improve upon.
By actively listening and taking in honest feedback, you will have a better understanding of what needs improving and how best to do it.
Experiment with new services
Another way that you can keep improving your online coaching program is by experimenting with adding additional services or tools.
For example, if one of the problems listed by a client is not enough accountability, consider introducing weekly check-ins or using an app like Trello or Asana for tracking projects.
These kinds of additions can help make sure that progress remains consistent and goals are being met.
Track results
It's important to track results as you make changes so that you know if they are beneficial or not.
This way, you can adjust as needed and make sure that the changes made are having their desired results for both yourself and your clients.
Conclusion
The plan for a successful online coaching program lies in understanding the needs & goals of the people you are looking to serve and tailoring your program to those needs.
You need to develop strong relationships with your clientele, create an atmosphere of trust & support, and provide plenty of resources to ensure your clients hit their goals.
With a well-crafted program, you'll be able to unlock the secrets to a successful online business and create a sustainable, successful coaching program.
No matter what your niche or field is, if you're passionate about helping and inspiring others, you have the potential to create an impactful, successful, and profitable online coaching program.
Don't be afraid to get creative, experiment, and find the right approach that works for you and your students.
Now that you've unlocked the secrets of how to build an online coaching program, it's up to you to take the first step and make your dreams a reality.
While building an online coaching program is great, keep in mind that your choice of hosting platform can have a huge impact on the success or failure of your coaching program.
Because everything from the landing page to marketing your course takes place on the platform.
So, you need one that easily allows you to accomplish your course creation goals without putting a hole in your pocket.
OnlineCourseHost.com is a platform that allows you to create a beautiful online coaching website in minutes, with no design or technical skills needed.
But more than a platform, we want to give you all the information that you need to grow your online course business successfully.
That's why we have created the Course Creator Academy where you can find everything you need to become a successful online course creator all in one place for free. To get notified when a new post goes live, subscribe to our newsletter:
If you are looking to ask any questions on online course creation, you can reach me here on my Facebook group:
Join the Course Creator Academy Facebook Group
Ready to learn how to launch your first coaching program or course on OnlineCourseHost.com? Here are the helpful guides for you to check out:
I hope you found this post helpful, let me know in the comments below what other topics you would like me to cover, or any questions that you have.
Thanks for reading… and enjoy the course creation process! 😉
---
Course Creators Academy, a community by OnlineCourseHost.com
Founded by Vasco Cavalheiro
Online Course Creator