8 Effective Strategies To Promote Your Coaching Business To Reach a Wider Audience

Platform Review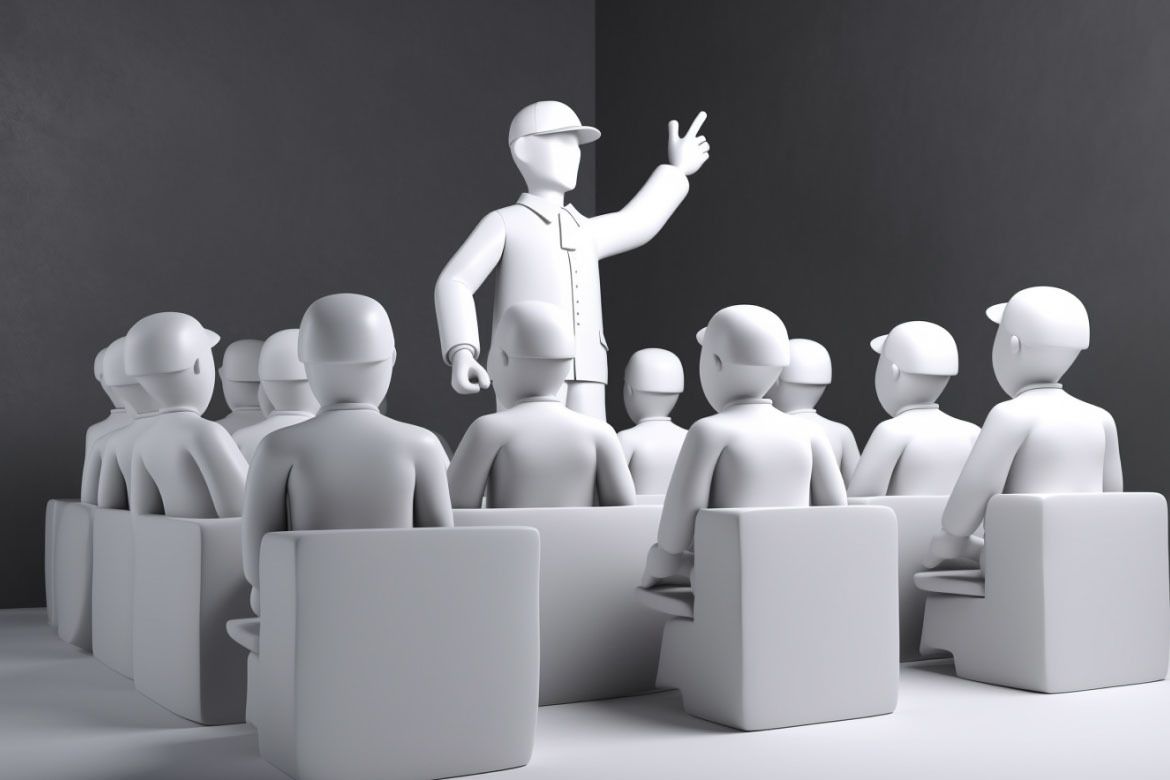 For coaches struggling to get their business across to a wider audience, this guide explores the effective strategies you can employ to grow your audience base.
As a coach, do you ever feel like you're shooting in the void? That you stand on a mountaintop shouting your coaching business at the top of your lungs but only hear silence.
It's a frustrating place to be, I understand.
You have so much knowledge and expertise to share and have dedicated time and resources to put together your coaching business but there's little or no progress.
Well, it's time to up your marketing and promotion strategies. The right tactic will not only increase your visibility and attract new clients but will also boost your revenue.
But the question now is, what are the effective strategies to promote your coaching business to reach a wider audience?
Here are effective ways to market yourself and attract new clients as a coach:
Define your target audience
Build a brand identity
Set up a website
Create an online course
Build and nurture email leads
Utilize social media
Word-of-mouth marketing
Optimize your website
I am going to explain in detail what each tactic entails and how you can implement it in your coaching business.
So whether you're a beginner or a seasoned coach, this guide will open your eyes to the smart tactics that will help you reach a wider audience, increase your revenue and ultimately impact the lives of your audience.  
Without much ado, let's get started!
You can also check out all the free guides available at the Course Creator Academy by clicking the Academy link on the top menu
You might also want to check out: Why You Should Add An Online Course to Your Coaching Business
Now, let's dive in and explore the effective marketing strategies for promoting a coaching business.
#1: Define your Target Audience
Generally, before starting any business including coaching, you should ask yourself, "Who do I want to help and what help do they need?"
These are not questions you answer on the surface. It takes deep introspection and research to fully have an answer.
It helps you to be clear on the type of clients you want to engage with and what they want. Once you know this, you can tailor your coaching services to meet their needs and also craft marketing messages that will directly speak to them.  
So the question now is, how can you define your target audience? Here's how you can do that:
First, be clear on what coaching area you want to specialize in. Knowing your coaching niche helps you to narrow down and have a better understanding of who your ideal client is and the problems they are struggling with.
Once you're clear on your niche, you can then conduct market research and identify your competitors, the kind of services they offer, and the clients they work with. Also, try and identify where they are lacking and fill the gaps in your coaching programs.  
You can also leverage social media platforms like Facebook and LinkedIn groups, Quora and Reddit to gather more insights on your target audience and see the type of content they're interested in and the questions they are asking.
It's also important to create buyer personas. This means building fictional representations of your ideal clients to identify their characteristics like age, occupation, location, level of education, income bracket, and deepest desires.  
Once you are done identifying your target audience, it's time to build your brand identity.
#2: Build a Brand Identity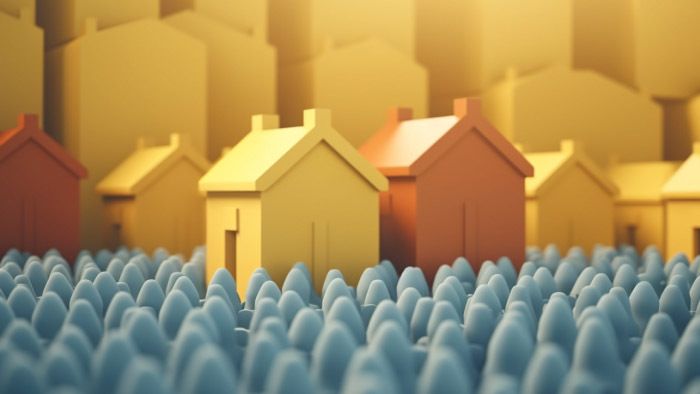 Here you need to decide how you want to stand out from your competitors and help your prospective clients recognize you and the kind of services you offer.
The first step in building your brand identity is to identify your goal and values as a coach. What are the purpose and principles of your coaching business? Your potential clients need to know what makes your coaching services stand out.
Your goals and values will then inform your business tagline or brand message. It's a summary of your offerings as a coach. Make sure to make the tagline short and memorable. Here is an example of a tagline from a leadership coach, Gaia.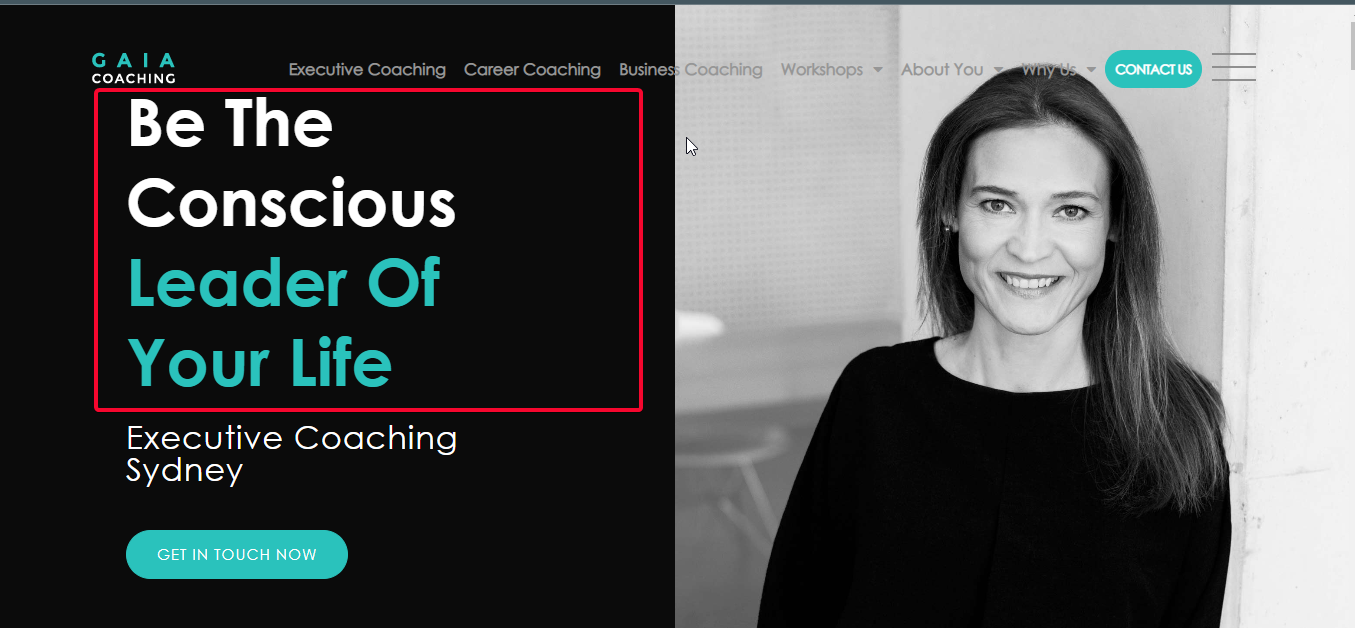 You should then choose your brand colors which will then inform your logo design, typography, and the colors you'll use on your website.
For example, in the screenshot above, Gaia's brand colors are White, Black, and a touch of blue.
Your colors should be consistent across your website, social media profile, and other marketing materials.
Building an identity also involves choosing a domain name for your website. Your name should capture the essence of your coaching business. It should be short and easy to remember.
Surely, all of these take time and effort but the end goal is worth it. When you have a strong brand identity, it shows you're professional and reliable. It becomes easy to buy your client's trust and get them to subscribe to your services.
#3: Set up a Website
We're currently in a digital era where people rely on the internet for information. So, it's smart and essential to have a professional website for your coaching business.
That way, you can reach a wider audience and expand your reach beyond your local area. Your potential clients can easily find you online and learn more about your coaching services.
Additionally, a website helps in promoting and marketing your coaching services.
You can include details of your offerings, frequently asked questions, your contact details, success stories from past clients, as well as valuable content which can be optimized for search engines.
It's also an avenue to collect the emails of your website visitors and add them to your newsletter. This will come in handy during your email marketing.
All in all, having a website conveys that you're professional and dedicated to your coaching business and that you provide high-quality services.
#4: Create an Online Course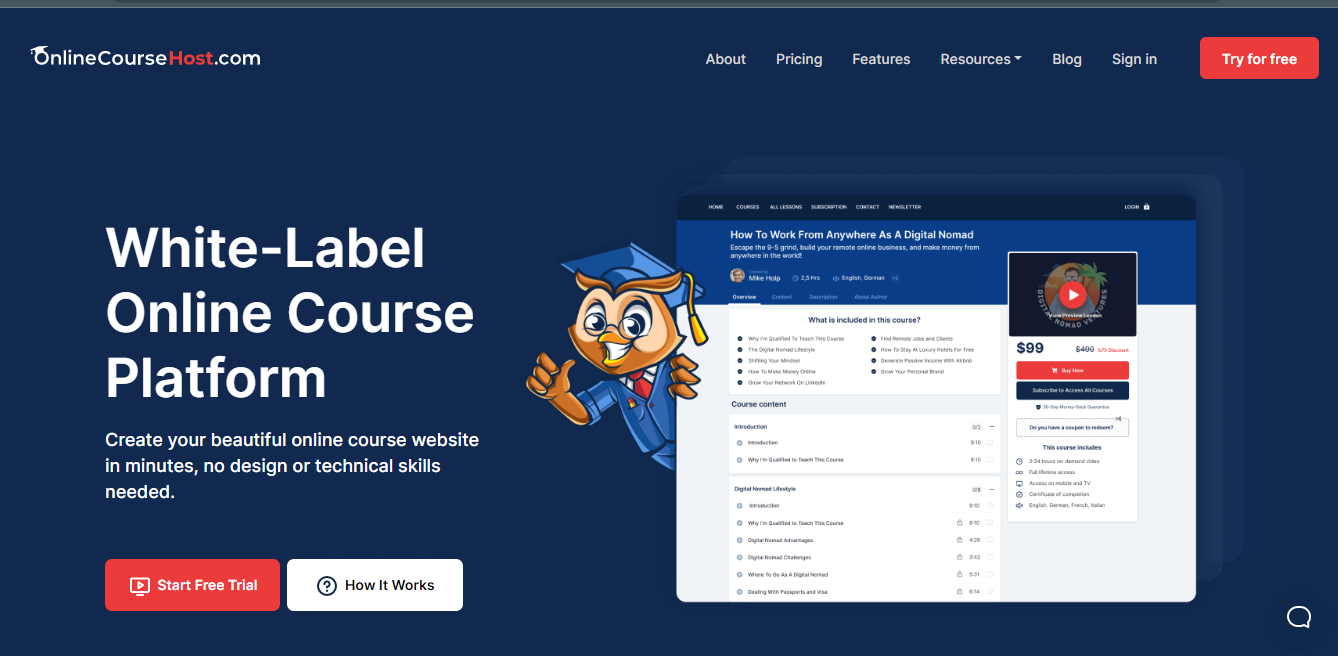 Creating online courses is another smart strategy to get your coaching business to a wider audience.
As someone with a wealth of knowledge and experience, it will be best not to limit yourself to just one-on-one sessions with your clients.
Also, remember that people are constantly searching for information and opportunities to gain more knowledge online.
With your online courses, your potential students can turn to your clients and vice versa. But one thing is sure - you have a broader audience and more revenue coming in.
It's good that you already have an existing audience which is your present client. So, to find before creating your online course, you need to first identify the most demanding topic from the clients. What's the most pressing question they ask all the time?
When you identify the topic, you should then validate the idea to know if it will appeal to a lot of audiences. So, draft your course outline and send it to your clients, asking for their feedback. Or you can even presell the course.
When you're clear that the course topic has marketing value, it's time to create your courses, choose a course hosting platform, and set up your website.
I have a more detailed guide on How to Grow your Coaching Business Using an Online Course.
#5: Build and Nurture Email Leads
Your email leads are usually your mere website visitors who have taken a step beyond casual browsing or social media interaction.
They have seen the value you offer and are willing to be part of your network by sharing their contact information.
So, you see, they are like seeds with the potential to grow and develop your coaching business.  They can go from being mere subscribers to paying clients but it depends on how you engage and nurture that relationship.
The best way to grow your email leads is to create a short course or eBook and use it as a lead magnet to attract your prospective clients to sign up for your services.
You can also build your email list from your social media pages, optimize your website for search engines, run retargeted ads on social media, and collaborate with other businesses in your niche.
Additionally, you can host free webinars and meetups and offer freebies like consultations or guides to early attendees to motivate them to signup. As they're signing up, you're collecting their contact information.
In all of these, ensure that you have a compelling landing page. It should be well-designed and clearly communicates the value of your coaching services to your potential clients.
Now, the work does not stop at building an email list, you also need to nurture these leads.
What does this entail? It means reaching out and communicating with them directly. You can send them personalized messages, and share valuable content like informational blog posts or podcasts.
It will help you to build a relationship with your subscribers and makes it easy for you to convert them to paying clients.
#6: Utilize Social Media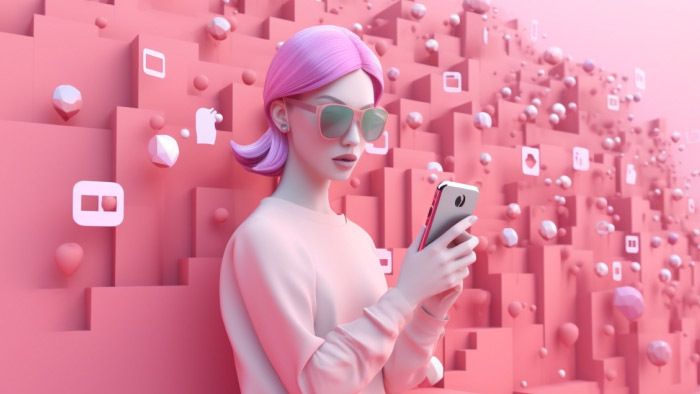 There are billions of active users across all social media platforms. That means you have access to a massive potential audience for your coaching business.
You can share valuable content like snippets from your blog posts, infographics, and educational videos to showcase your expertise in your niche industry.
This will draw followers to your pages and the more you promote your services, they will be encouraged to seek your coaching services.
Start by creating accounts on the platforms where your target audience spends most of their time. It could be Instagram, Twitter, Facebook, or LinkedIn.
Let's look at some of the ways you can market your coaching business on social media.
Strategies to promote your coaching business on social media
Promote testimonials from past clients: You need to prove to your students that you're the right coach for them in your industry. And the best way to showcase this is to share positive reviews and success stories from your past clients. You can create visually appealing graphics, or videos featuring these testimonials and share them across your social media pages.
Collaborate with relevant influencers: The aim is to tap into their network by either offering them free access to your coaching services or rewarding them with a commission for each client they bring your way. Because they have already gained the trust of their followers, they will easily convince them to seek your coaching services.
Join relevant groups on Facebook and LinkedIn: As a course creator, this is one of the major ways I promote my courses. It will work for you as a coach. But bear in mind that you also need to actively participate in those groups. You can share relevant content, engage with other members and occasionally promote your services.
Host free webinars and meetups: A good way to promote your coaching service through this medium is to offer freebies like consultations or guides to early attendees or all of them. They sign up with their contact information.
Run paid advertisements: If you have the funds, this is a faster way to promote your coaching services. You can run ads on Facebook, Instagram, LinkedIn, Twitter, and TikTok. Ensure that you set clear objectives, define your target audience, and create compelling ad copy and visuals for the ad.
#7: Word-of-mouth marketing
This is one of the promotional tactics for your coaching business that you have limited control over. And the reason I said so is that the rate of referrals you get is based on how exceptional your coaching services are.
If you provide high-quality coaching sessions and your clients love it and also gained valuable insights with tangible results, they are more likely to recommend you to others.
So the key strategy here is to provide exceptional services. Make sure that you reply to inquiries promptly, and address their concerns as they come.
But you can do all of these and not get any positive referrals or just a few. So, it's okay to encourage your satisfied clients to refer your coaching business to their colleagues, friends, or family.  
You can even give them discounts on future sessions or a referral bonus as a way to appreciate their recommendations.
You can also ask for testimonials and reviews from these clients which you can then use on your website and social media pages.
#8: Optimize your website
Optimizing your website for search engines is also a crucial strategy to promote your coaching business and reach a wider audience.
You need your website to come up when people search for information related to your niche on Google.
And the more your website come up in these queries, the more your organic traffic increases as you're reaching people actively looking for coaching services.
How do you achieve this? It's simple! You constantly need to create and publish high-quality blog posts that address the needs and interests of your target audience.
You also need to search and identify relevant keywords related to your coaching nice. Platforms like SEMrush, and Ubbersuggest will be of great help.
Don't forget to make your website mobile-friendly in that it loads quickly and has intuitive navigation.
Building high-quality backlinks from relevant websites in your niche will also help to boost your website's authority.  
Of course, all of these will take time and you may not see results immediately but it's a long-term investment worth making. The beautiful thing about this strategy is that if done rightly, you'll attract organic traffic at no cost.
It also gives you the chance to establish yourself as an authority in your niche because your website will always appear on the first page of the search results.
Conclusion
As you can see, there are different ways to promote your coaching business to a wider audience. From defining your target audience, setting up a brand, utilizing social media promotion, and website optimization.
However, the best way to get your coaching services across a bigger audience is to create an online course.
Not only will you draw in potential clients but also have a chance to diversify your income as a coach. So, you're not limited to making money through your coaching services.
Simply pay attention to the reoccurring questions from your present clients and try to create an online course on the topic.
When you're done creating your course, you'll need an easy-to-use hosting platform for your course. OnlineCourseHost.com has everything you need to create and sell your courses.
You can set up your website with little or no coding knowledge needed.
If you need more information to grow your online course business successfully, you should check out the Course Creator Academy.
You will find everything you need to become a successful online course creator all in one place for free.
To get notified when new content is available here at the Academy, you can subscribe here to our weekly newsletter:
If you are looking to ask any questions on online course creation, you can reach me here on my Facebook group:
Join the Course Creator Academy Facebook Group
Ready to learn how to launch your first course on OnlineCourseHost.com? Here are the helpful guides for you to check out:
I hope you found this post helpful; let me know in the comments below what other topics you would like me to cover or any questions that you have.
Thanks for reading… and enjoy the course creation process! 😉
Course Creators Academy, a community by OnlineCourseHost.com
Founded by Vasco Cavalheiro
Online Course Creator