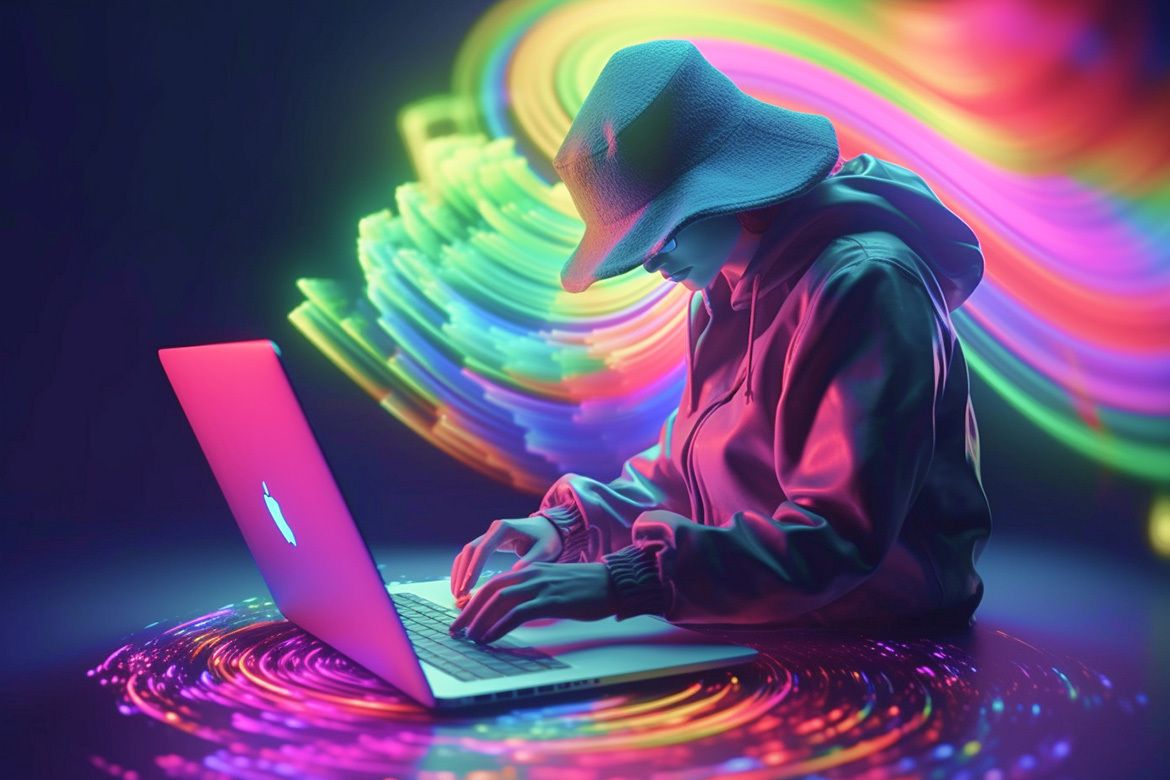 Learn why online courses are the best way to build a sustainable business around your blog, and how I've done it myself over the years.
I can tell you from first-hand experience that online courses are by far the best way to monetize your blog.  
In my case, I have been selling courses since 2016; and I've done it mostly via the traffic on my blog.
You can read more about how i did it here - How I Made $1,615,000 Selling Online Courses (So Far).
So if you are a professional blogger and you haven't tried online courses yet, you are almost for sure leaving money on the table.
There are many ways to monetize a blog. And if done consistently, you can make a decent blogging income.
The problem is unpredictability. Some months you earn thousands of dollars, and some months, you have to settle for a few hundred at best.
The real question is, what is the best way to monetize a blog to earn a predictable monthly income, without ads or affiliate programs?
The answer is simple: instead of selling other people's products, sell your own products on your blog directly to your readers.
Don't settle for some commission from a third party that can come and go.
Instead,  take 100% of every sale that happens on your website.
The best way to do that is to sell digital products, or more precisely… online courses.
But why is selling online courses the best way to monetize your blog?
Here are the reasons why selling online courses is the best way to monetize your blog:
Reason #1: You can earn consistent revenue by selling courses on your blog
Reason #2: You get to sell complementary services that are an extension of your courses
Reason #3: You get to charge premium rates for your courses
Reason #4: SEO is the best free way to drive consistent traffic to your website
Reason #5: Organic traffic is highly targeted
Reason #6: You get full control over your blog content
Reason #7: You get to earn passive income by creating evergreen courses
Reason #8: It is easier to sell to a blog audience
Reason #9: You can create an affiliate program
How and why? That's what you're going to find in this post. 😉
So, without further ado, let's dive right in.
Reason #1: You can earn consistent revenue by selling courses on your blog
Blogging monetization methods like ads, affiliate marketing, sponsored posts, etc., just don't guarantee consistent revenue.
Ad income depends totally on the amount of traffic,  the budgets of advertisers, etc.
An advertiser can bid to place ads on your website on Google Ads. But that can come and go daily; it varies a lot.
You might be tempted to increase the size and the number of ad placements in your blog. But that destroys the entire user experience.
Why not use affiliate programs?
Monetizing a blog using affiliate marketing has its own issues too.
The commission cut is the biggest one. You just can't keep the total amount as you don't own the product.
Also, most affiliate programs go away or change contract terms over time.
Do you know what used to be one of the best affiliate marketing programs on the Internet?
Netflix.
But don't look for it, because it was stopped overnight and no longer exists.
Amazon, too has decreased a lot the commission paid to its affiliates. And if you were relying on them to monetize your blog,  your revenue drastically decreased overnight.
Just like that, with one email, your revenue could be gone, and there is nothing you can do about it because it's not your product.
So why are online courses a better solution?
Selling your online courses is a much better way of monetizing your blog.
For this to work, your blog needs to be seen as an authority in some niche topic, and the courses you sell should be related to it.
You have two main approaches: sell access to your courses via one-time payments, or if you have a whole catalog of courses, you can go for memberships (which is what I do).
You can, for example, start a membership-based model for a $20 monthly fee.
If you get just 50 members, you're making $1000 per month consistently, and people tend to stay subscribed for over six months in the case of my courses.
And as you get new students, your monthly revenue grows.
And if you don't use a membership, one-time course sales convert very well.
Think about this means:
No constant promotion
You keep the full sales price
No need to randomly pitch to brands to get accepted on their invite-only partner programs
Reason #2: You get to sell complementary services that are an extension of your courses
Upselling is one of the most lucrative ways to increase the value of your course sales.
Besides online courses, you can sell 1-1 consultation calls, coaching classes, audits, strategy sessions, and more.
These are excellent complementary services you can sell with your online courses.
These services are perfect solutions for students who crave more.
They get a chance to hear everything from you, get an expert's opinion, and a practical strategy plan to solve their problems.
It's also a chance to build strong relationships with your students while showing expertise.
If a student is impressed and feels your session was great, he can get you more referrals - which is the best way to make word-of-mouth marketing work.
Since these services are sold to individuals, you can charge premium rates, generally priced 10-15 times higher than a single pre-recorded online course.
But you don't always have to sell premium services.
Another option is to upsell complementary products like ebooks, checklists, templates, etc.
It depends on how you leverage the combination. If you sell complex strategy courses, then adding consultation services makes sense.
But if you sell beginner courses, then extra content might work better.
Reason #3: You get to charge premium rates for your courses
You can't charge premium rates for most digital products like ebooks because these are less valuable than a few years ago.
Have you ever heard recently of an ebook priced at $99?
No, right?
One of the factors for making sales is reasonable pricing. Most ebooks cost $9 to $29 because that's the standard pricing for an ebook these days, mostly thanks to Amazon pricing policies.
If you try to sell a $99 ebook, no one will take you up on that.
But have you heard of $99 online courses?
Sounds much more reasonable, right?
And some premium ones are priced from $200 to $2000 or more.
Of course, you need lots of expertise and years of experience to launch a $2000 course, but you can still sell a $49 to $200 course to your blog audience.
That's another benefit of selling courses on your blog. You're free to charge rates you feel are reasonable, considering factors like time, money, and effort spent.
Reason #4: SEO is the best free way to drive consistent traffic to your website
Try and prove me wrong, but SEO is the BEST way to drive free, long-term, and consistent traffic.
You can pay and drive ad traffic, but it won't be free.
You can promote and drive social media traffic, but it will slowly die off when you stop posting as often.
The best way to convert SEO traffic into a nurtured audience and then into paying customers is to send them to read free blog posts.
A quick tip - try to target keywords that solve questions and are related to courses you sell, so the blog post does both: builds a relationship with a visitor and gives him a chance to check out your course.
For example, write a blog post on 'how to write SEO blog posts' and then mention your course 'SEO Copywriting for beginners,' such that the reader lands on your post, reads it, and, if interested, checks out your course.
So, with a blog, you're driving free SEO traffic and allowing every visitor to buy your course.
Since SEO traffic is consistent, you get the benefit of ranking a blog post once and driving traffic for years.
Reason #5: Organic traffic is highly targeted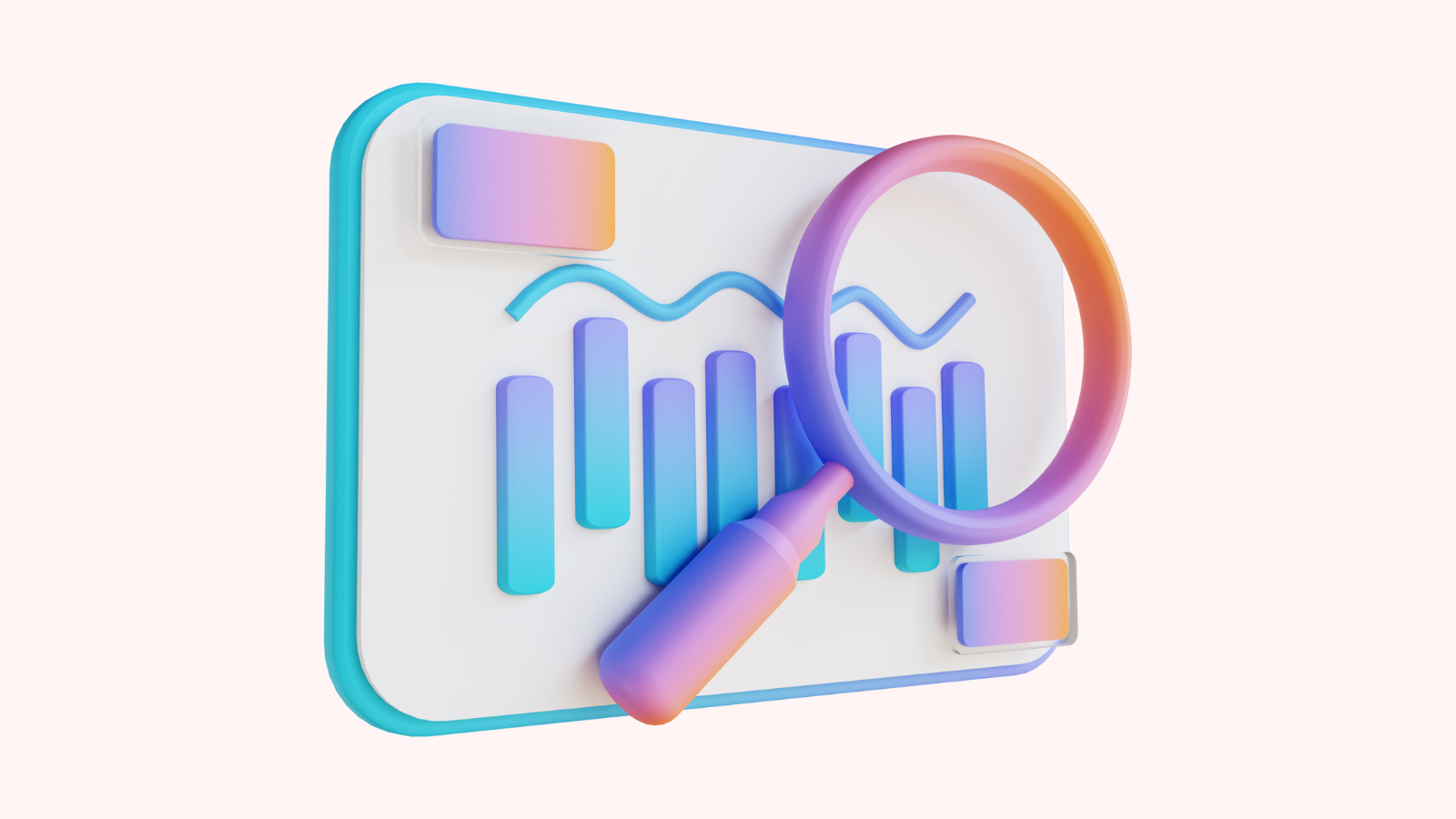 Want to hear the best benefit of driving organic traffic using a blog?
The organic traffic is highly targeted. But we can't say the same for other traffic sources.
How? Let's talk about context.
Think about how a reader lands on your blog post.
He has a question, so he searches for it on Google. The search results show him a list of pages to find the answer. He clicks on the first link (your page) and lands on the post.  
He reads the post, finds the answer, and feels relieved.
But remember, the reader landed on your page when he potentially had a serious problem.
And just in time, your post solved his problem - the reader is introduced to an expert - an excellent way to build an authoritative brand.
But other traffic sources, like social media, paid ads, etc., send audiences when they are in active research mode.
They're relaxed, scrolling through their feed and not looking for an answer to any particular question.
The visitors from organic traffic realize they have a problem and are much more likely to buy your course if you present it as a solution.
But social media traffic isn't convinced that easily.
And this is because social media traffic is seen as much less valuable for course creators than organic traffic.
Both things can work if given enough traffic, but the traffic from a blog will always be much better quality than social media traffic.
Reason #6: You get full control over your blog content
The problem with monetizing your blog using ads or affiliate programs is that you are not fully in charge of the content in your blog.
For example, the ads can harm the user experience without realizing it.
And affiliate programs constrain the topics that you write about. To make the affiliate content work, you would have to write only about certain things that can be linked to a related product you are promoting.
With online courses, on the other hand, you don't have any of those issues. You can blog about all relevant topics for your audience and help them out.
And ultimately, they can purchase your course if they want more in-depth information.
So you don't have to ruin your website with ads or promote products you don't necessarily want to promote.
You can write about your topic as much as you want and rely on courses only for the monetization part.
Reason #7: You get to earn passive income by creating evergreen courses
Wondering why are online courses great products to sell?
Because you can sell one high-quality course to hundreds or even thousands of students, and if it's on an evergreen topic (for example, how to bake chocolate cookies) that does not change frequently, you can sell it for years.
So, with a powerful combination of a high-quality evergreen course and SEO, you can generate passive income potentially for years.
Of course, you should still update the course or blog content regularly.
Reason #8: It is easier to sell to a blog audience
A blog does two things: it attracts new audiences and nurtures old ones.
And it's easier to sell online courses to your blog audience than to a first-time visitor.
Let's think about why.
You're publishing valuable content (as blog posts) on your blog for free. Your audience loves this content. They're coming back to read more of your content.
By publishing this content regularly, you're also building an expert image. These audiences trust you and like your content.
And as you know, people only buy when they trust a brand.
You can never convince someone to buy something if that person doesn't know who you are.
So, a blog helps you build a trustable brand online. It helps you build a community of leads and future students.
They already trust you as an expert, so if you put your courses in front of them, you'll have a better chance of selling them.
The process of getting new visitors and converting them into students goes on automatically.
Reason #9: You can create an affiliate program
Lastly, when you've crossed all stages of growing your business and have enough students, it's a signal to move to the next stage.
That's right. You can start your affiliate program and allow current students to sell your courses.
So instead of relying on other brands to support you, you can create your own brand and ask others to help you promote it.
But this is only possible if you have a product to sell, and an online course is perfect to pair with a blog.
Conclusion: Why Online Courses are the best way to monetize your blog
As you can see, online courses are a perfect solution for monetizing your blog.
You are already answering questions in your blog that your readers are naturally looking for.
So take the opportunity, since you have their attention, to sell them a course on the same topic they were searching for when they landed on your page.
Instead of helping other brands by showing ads and helping them sell their products, use your blog to sell your products and services.
And an online course is the perfect solution for that, given that it's a high-value digital product that provides a complete solution to your readers.
And for selling courses, you will need some self-hosting online course platform that allows you to publish courses under your brand.
You can host your course on OnlineCourseHost.com, the most affordable and beginner-friendly online course hosting platform with marketing features.
The platform gives you all the marketing options to drive new audiences, like email marketing and Facebook ads integration.
With OnlineCourseHost.com, you to keep the whole amount of a sale. It is an ideal platform for bloggers.
But, more than just a platform, we want to provide you with all the information you need to successfully grow your online course business.
That is why we created the Course Creator Academy, where you can find everything you need to become a successful online course creator all in one place for free.
To get notified when new content is available here at the Academy, you can subscribe here to our weekly newsletter:
If you are looking to ask any questions on online course creation, you can reach me here on my Facebook group:
Join the Course Creator Academy Facebook Group
Ready to learn how to launch your first course on OnlineCourseHost.com? Here are the helpful guides for you to check out:
I hope you found this post helpful; let me know in the comments below what other topics you would like me to cover or any questions you have.
Thanks for reading… and enjoy the course creation process! 😉
---
Vasco Cavalheiro
OnlineCourseHost.com Founder & Online Course Creator