How to Position Yourself as an Expert To Sell Online Courses

Platform Review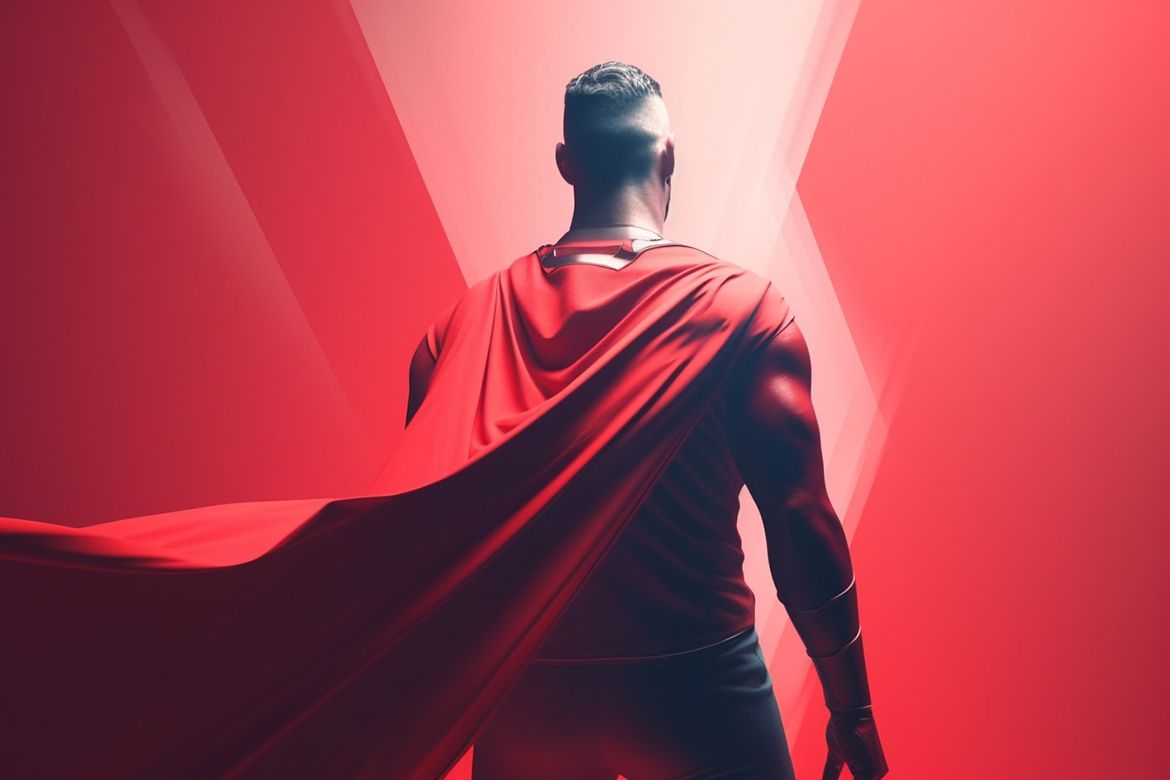 Learn how you can boost your online course sales, by positioning yourself as an expert in your field.
So you've decided to create an online course.
Congratulations!
You're about to embark on an exciting journey that can help you share your knowledge with the world, and help you make some money in the process.
But before you start recording, there's something you need to do: position yourself as an expert.
People are more likely to buy a course from someone they perceive ans an expert, when compared to someone that they think is just starting out.
So how do you position yourself as an expert in your field? It's actually not as hard as you might think.
In this article, I'll give you some tips on how to become known as an authority in your industry, to help you better sell your courses.
So, let's dive into how to position yourself as an expert, but first, what type of expert do you want to be?
Do you want to be the go-to person for all things marketing? Or maybe you're the resident Data analysis guru?
Whatever it is, make sure you pick something you're passionate about and knowledgeable about.
This is key because people can tell when you're faking it. And if they don't believe in you, they won't buy your courses.
So take some time to think about what makes you unique and what you can offer your students that nobody else can.
Once you've figured that out, it's time for the next steps.
Define and niche down your expertise
When you're starting out with course creation, it can be tempting to try and be all things to all people.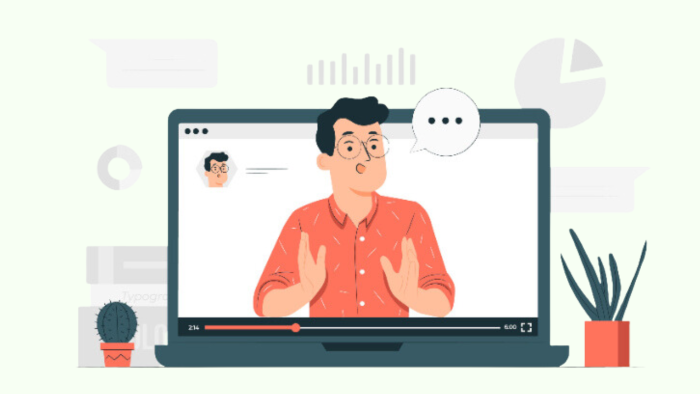 But the reality is that you can't be an expert in everything, and trying to do so will only leave you feeling overwhelmed and stretched too thin.
That's why it's so important to define and niche down your expertise. When you focus on a specific area, you can become the go-to expert in that field. And that's when you start to sell courses.
People want to learn from experts, not from generalists.
So by defining and niche down your expertise, you're making it easier for potential students to find you and learn from you, which leads to the question below.
How do you determine your niche and passion to sell online courses?
One effective way is to ask yourself some key questions:
What are you insanely good at?
What are your natural talents and strengths?
What are you excited to talk about?
What gets you fired up and passionate?
What do you know more about than anyone else?
What can you teach others that would make them say, "Wow, I wish I'd known that sooner!"?
Another way is to think about what your audience wants. What are their biggest challenges or pain points?
Once you know that, you can create a course around solving those problems.
In other words, you need to be clear about what makes you an expert and then focus on catering to a specific audience.
Sounds simple enough, right? It's not always easy, but it's definitely worth it.
Be consistent and stick to the stuff you know
In order to be successful when selling an online course, you need to be consistent. What does this mean?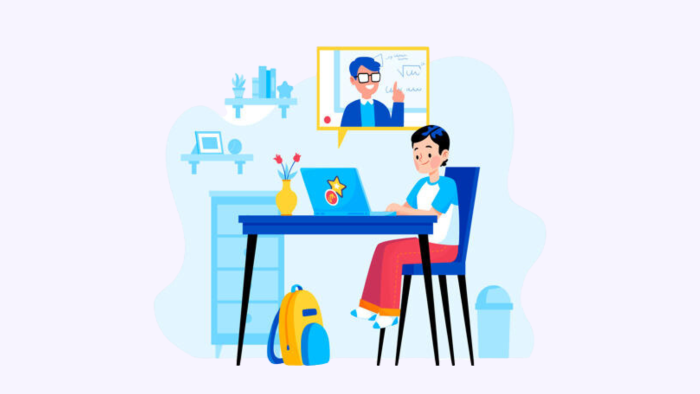 It means that you should stick to the stuff you know and stay on track, produce high-quality content, promote your course in the right places, and interact with your students.
You should also continue to improve your course and make sure that it meets the needs of your target audience.
It's not always easy to be consistent, especially when things get busy. But if you can find a way to stick to your routine, you'll be well on your way to success.
Think about the course you want to create. What's the heart of it? What are the main concepts?
The more specific you can be, the easier it will be to stay on track when you're creating your course.
When you know your core concepts, you can focus on creating content that supports them.
This makes it easier to stay on track and consistent with your course. It also makes it easier for your students to follow along and understand what you're teaching.
Keep learning about your area of expertise to stay informed
When you're selling online courses, it's important to stay up to date on the latest research in your field.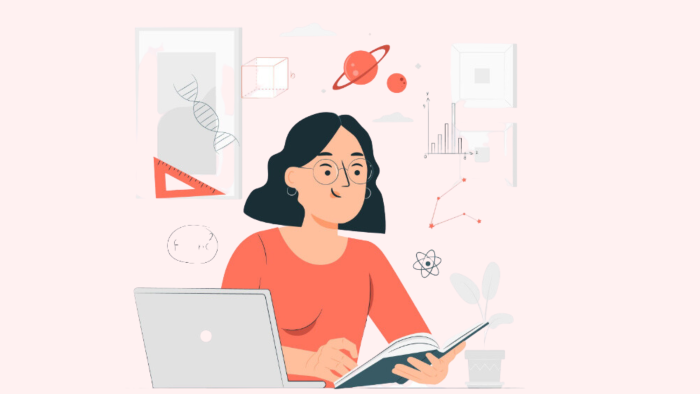 That means not only keeping up with new developments in your area of expertise but also studying the latest marketing and sales techniques.
Why is this so important?
Because you need to keep up with the latest research to avoid becoming irrelevant.
If you're not up-to-date on the latest research, your students will certainly sense it, and they may not be eager to learn from you, because no one wants to listen to an expert who's out of touch with reality.
Staying up to date allows you to offer your students the most current information possible.
You don't want them to finish one of your courses and feel like they've just been behind the curve for the last few months.
By constantly learning and keeping up to date, you're assuring your students that they're getting the best information available.
But it's not just about avoiding appearing uninformed. The latest research can also help you fine-tune the content of your course, making sure that it's as relevant and helpful as possible.
So make sure you're always keeping up with the latest findings in your field, and use that information to create the best online courses possible.
Be visible and grow your following
If you really want to maximize visibility and build an audience to sell your online course, content marketing is your best bet.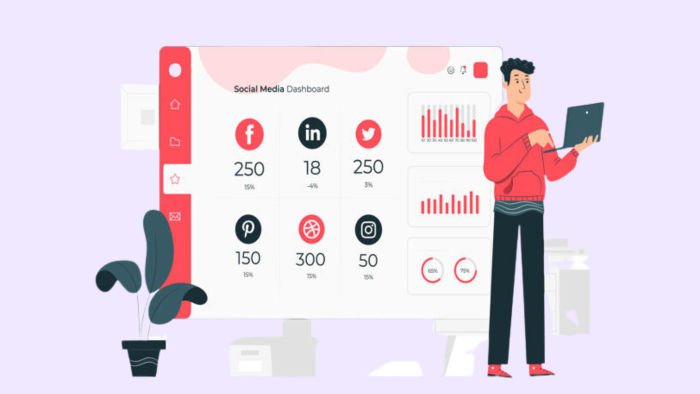 Content marketing can be used to engage potential customers, build trust and authority, and drive website traffic. Here are some strategies you can use to leverage it:
Blogging: Create informative blog posts that focus on topics related to your expertise, and share them across social media.
Podcasts: Get creative with podcasts that address topics in your niche, which can help you connect with potential customers on a deeper level.
Videos: Make use of YouTube or Vimeo to create educational videos to demonstrate your knowledge in a visual way.
Social media: Post regularly on social media platforms like Instagram, Twitter, Pinterest, Facebook, and LinkedIn to keep people up-to-date on your work and engage in conversations with potential students.
By using these strategies together, you'll be able to build visibility for yourself as an expert in your field and attract more attention to your online course.
The most important thing is to be active and engaged with your audience. If you can do this, you'll be well on your way to success.
Tell your story and show off your achievements
When you're creating a course, it's important to remember that you're not just selling content, you're selling yourself.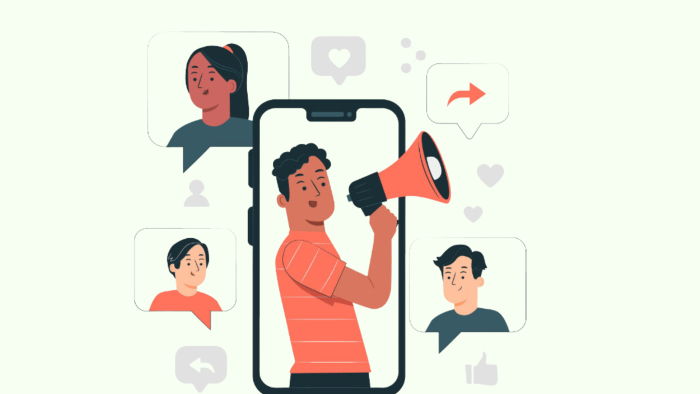 Your potential students want to know who you are, what you're capable of, and why you're the best person to teach them.
One of the best ways to do this is through storytelling.
Share your personal experiences and successes to show them what you're made of, and why you're the perfect person to help them achieve their goals.
When you're selling a course, your story is one of your most powerful tools.
It's what will set your course apart from all the others and make it irresistible to potential students.
Your story is the foundation of your course. It's what you're teaching from, and it's what will make people want to learn more.
When you can share your story in a way that touches people's hearts, they'll be drawn to it like a moth to a flame.
But your story is more than just a motivational tool, it's also an achievement highlight reel.
Every great story has a series of accomplishments that the main character achieved along the way.
When you can share your successes with potential students, they'll see that you know what you're talking about and that you're someone they can trust.
But it's not just about trust, it's also about emotion. Telling your story is a way of connecting with potential students on a personal level.
It puts a face to the name and helps them feel like they know you already.
And finally, there's the element of persuasion. When you tell your story in the right way, it can be a powerful tool for convincing potential students that your course is right for them.
When you tell your story
Show off your achievements and successes
Share testimonials from past students
Leverage social proof
Use visuals to create an emotional connection
Associate yourself with other experts
One of the best ways to position yourself as an expert and sell more courses is by associating yourself with other experts.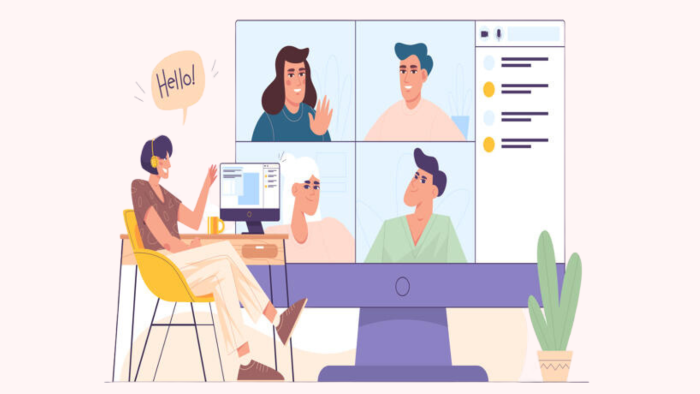 Before you collaborate with other experts, you need to know a few things.
First, know your audience. What type of people is likely to buy your courses? Once you know this, you can reach out to other experts in that space and collaborate with them.
Second, make sure that you have a good product which, in this case, is your course. No one wants to associate themselves with a product or brand that isn't top-notch.
If your course isn't up to par, it's going to reflect poorly on them and could damage any relationships you've built.
Finally, always be professional. This is especially important when working with other experts.
You want to make sure that they have a good impression of you and your business. Be respectful, communicate clearly, and always put your best foot forward.
How do you go about connecting with other experts?
It's not as hard as you might think. You can start by attending conferences and networking events or joining online communities and Facebook groups where people share their expertise.
The key is to connect with others who share your values and who are passionate about their work.
When you connect with like-minded people, magic happens. You'll learn new things, make valuable connections, and increase your chances of selling more courses.
Share free valuable content
When it comes to positioning yourself as an expert and increasing course sales, free valuable content is key. But what counts as "free valuable content"?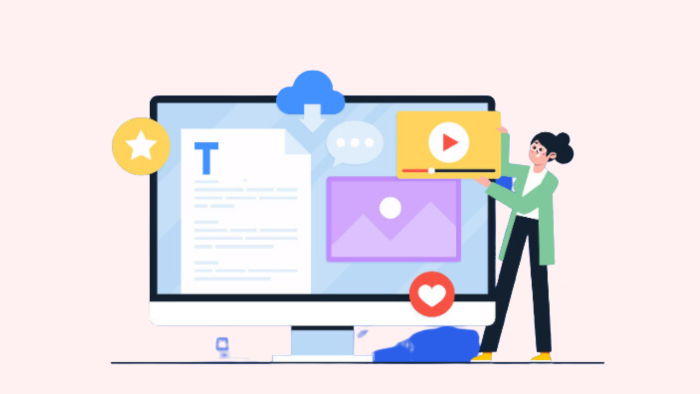 In my opinion, it's anything that provides real value to your audience. This could be a blog post, a video, a guest post, or even an ebook or whitepaper.
The key is that it needs to be really good, so good, in fact, that people would be happy to pay for it.
One way to generate ideas for free content is by paying attention to the types of questions people ask you.
These questions can give you insight into what kind of topics your audience would like to learn more about, and they can help you come up with ideas for blog posts, videos, and other pieces of content.
You can also look at what content other experts in your niche create and use it as inspiration.
You can also use this as a way to stay on top of trends in your field or industry and provide timely information to your followers.
By brainstorming and looking at the type of questions people ask you, plus what other experts in your niche create, you'll be able to generate plenty of ideas for free content that will set you up as an expert in whatever field or industry you're in.
Why is this so important?
Well, think about it. If you're constantly providing great content for free, people will start to see you as an authority in your field.
They'll trust your advice and be more likely to buy from you when they're ready to invest in a course.
So how can you get started? It's simple: just start creating content! The more you share, the more people will see you as an expert in your field.
Show up as a guest in podcasts or Interviews related to your course
Not all podcasts or interviews are created equal. You'll want to make sure that the one you choose is the right fit for your audience and your message.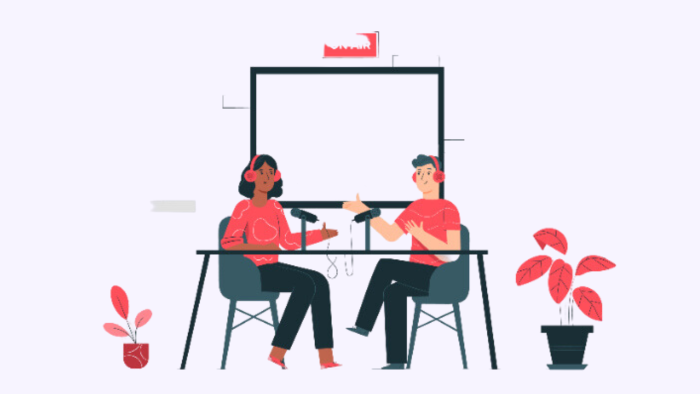 Here are a few things to keep in mind when making your selection:
The Host: Pay close attention to the host of the podcast or interview. Do they have a similar audience to yours?
Are they open to new guests and willing to give you a good amount of airtime? Or are they more interested in promoting their own product or course?
The Topic: Make sure the topic of the podcast or interview is relevant to your target audience.
You don't want to spend time pitching your course to a group that's not interested in what you have to say.
The Format: Is the format of the podcast or interview right for you? If you're uncomfortable being in front of a live audience, a pre-recorded interview may be a better fit.
Write a book on your expertise
There are a lot of benefits to writing a book on your area of expertise. For starters, you'll be able to reach a wider audience than you could ever hope to reach with your courses alone.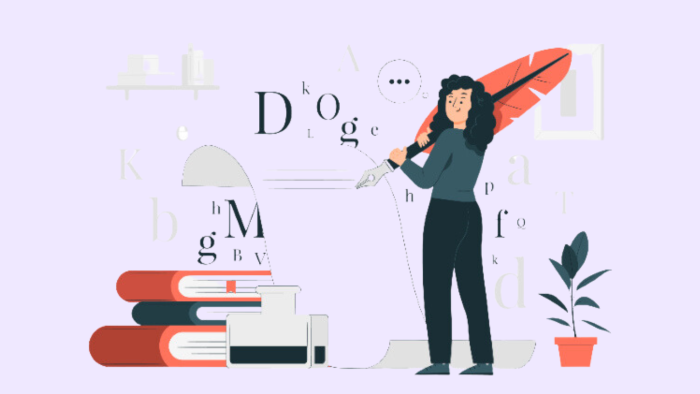 Your book will also help you build authority in your field and establish yourself as an expert.
But, how can you make sure that your book content is the best it can be? Here are some tips to help you get started:
Do your research: Make sure you're up-to-date on the latest trends and information in your field.
You want to make sure you're providing accurate and useful advice to your readers.
Write with authority: Writing like an expert requires knowledge and confidence. Use anecdotes, examples, and stories to support your ideas, and back up what you say with reliable sources.
Offer helpful advice: Focus on providing tangible advice that people can use in their everyday lives, instead of just theoretical information.
That way, readers will be able to put what they learn into action right away.
Think beyond the book: Include tips throughout the book that link back to the courses you offer. This will help increase sales of those other items as well.
Conclusion
As a course creator, you now know that if you're looking to sell online courses, it's important that you first position yourself as an expert in your field.
By creating quality content and promoting yourself effectively, you can build up the trust and credibility needed to convince people to invest in your courses.
And with the right strategies in place, selling online courses can be a great way to earn an income and help others learn new skills at the same time.
While positioning yourself as an expert in your field is great, implementing some marketing tactics alongside is needed to sell more of your courses.
Here are a few resources that will help you sell more courses:
Also, keep in mind that your choice of course hosting platform can have a huge impact on the success or failure of your course.
Because everything from the landing page to marketing your course takes place on the platform.
So, you need one that easily allows you to accomplish your course creation goals without putting a hole in your pocket.
OnlineCourseHost.com is a platform with one goal in mind - to make it the easiest and most affordable course hosting platform, especially for beginners.
But more than a platform, we want to give you all the information that you need to grow your online course business successfully.
That's why we have created the Course Creator Academy where you can find everything you need to become a successful online course creator all in one place for free. To get notified when a new post goes live, subscribe to our newsletter:
I hope you found this post helpful, let me know in the comments below what other topics you would like me to cover, or any questions that you have.
Thanks for reading… and enjoy the course creation process! 😉
---
Vasco Cavalheiro
OnlineCourseHost.com Founder & Online Course Creator