Have you ever wondered what sets successful online course creators apart from the rest?
As an online course creator, I know firsthand how challenging it can be to build a successful course.
From coming up with a great idea to creating content, promoting your course, and dealing with the various ups and downs of launching a product, it's easy to feel overwhelmed.
But what if I tell you that there are certain traits that can help you make the process of creating an online course much easier, increase your chances of success and set you apart from the rest?
In this post, I'll share with you 8 top traits of successful online course creators that you can use to build your own successful online course business.
While this is by no means an exhaustive list of everything you'll need to build a successful online course business, it will provide you with a high-level overview of key traits that will set you on the right track.
These are traits that have not only helped me scale my business, but have also observed in many other successful course creators, and I believe that by implementing them, you can better impact your students, get them better results, change their lives for the better, and ultimately raise your revenue.
So, what are the essential traits for building a successful online course?
The 8 essential traits you need to build a successful online course are:
Subject Matter Expertise
Passion
Organization
Adaptability and Flexibility
Clear Understanding of the Target Audience
Creativity and Innovation
Patience and Persistence
Support System
I'll go over each of them in detail in the rest of this post. So, sit back, relax, and let's unpack these essential traits one after the other.
Related Post: 9 Essential Skills You Need To Succeed As An Online Course Creator.
You can also check out all the free guides that you have available here at the Course Creator Academy by clicking on the Academy link on the top menu bar.
If you are looking to learn how to sell online courses, here is my most detailed guide on it. In it, I talk in detail about all the strategies that have worked for me:
How to Sell Online Courses? The Ultimate Guide
Without further ado, let's dive in! 😉
Subject Matter Expertise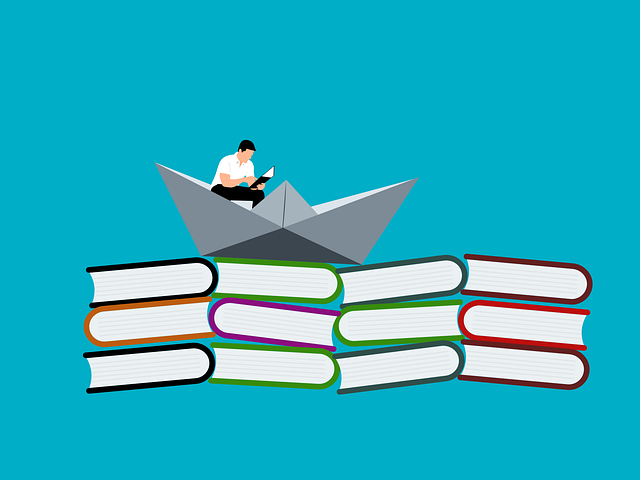 One of the most important traits to have as an online course creator is subject matter expertise or a deep understanding and expertise in the subject you are teaching. This is essential for creating a successful online course.
Contrary to popular belief, a Subject Matter Expert is not a "know-it-all." They are, however, well-versed in their chosen topic and know how to convey information concisely.
Not only that, but they have unique perspectives, skills, and experience, making them the go-to source of information for learning and development.
Successful course creators are subject matter experts. They may not know everything, but they have a solid understanding of their subjects and know how to simplify complex concepts in a clear and concise manner.
This makes their material more accessible to their students and improves their understanding of the subject.
In addition, they can also make their course more engaging and interactive by incorporating real-world examples, case studies, and other hands-on activities that are relevant to their students. This also helps to make the material more relatable and increases student engagement.
Finally, they can provide valuable insights and advice to their students to help them succeed in their future careers. This may include sharing best practices, tips, and strategies from the industry that can help them advance in their careers.
So, how can you become a subject matter expert as a course creator?
To become a subject matter expert, follow these simple steps:
Choose a specific area of expertise or niche to focus on.
Gain deep knowledge through education, training, and experience.
Stay up-to-date with current developments and trends in your area of expertise.
Network and build relationships within your field.
Demonstrate thought leadership through publishing or participating in discussions
Seek out opportunities to share your knowledge through speaking engagements, consulting, or teaching.
Continuously improve your skills and knowledge to maintain your expertise.
Passion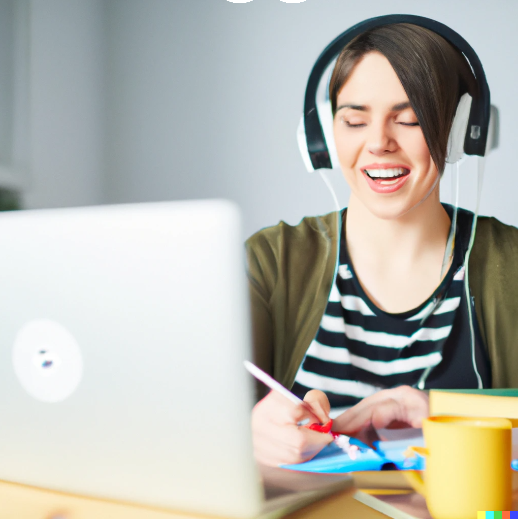 Have you ever heard the expression "make your passion your profession"?
This is something that all successful course creators have in common.
They teach what they are passionate about. It is one thing to have subject matter expertise; it is quite another to be passionate about the subject.
Passion is essential when it comes to creating a successful online course. As a course creator, your passion for the subject will be evident in the quality of your content and the enthusiasm you bring to your teaching.
Your students will notice if you're genuinely enthusiastic about what you're teaching them, which will help to keep them engaged and motivated to learn.
Course creation is not without its challenges and obstacles, but if what you teach is something you already enjoy and are passionate about, it can be easier to navigate the waters and stay afloat.
Think about the subjects that you are passionate about and that you have a deep understanding of. These are the topics that you should consider for your online course.
Successful course creators are not necessarily the most knowledgeable course creators in their field, they are just very passionate course creators.
A great example is someone like Graham Cochrane, founder of Recording Revolution, an online education company that teaches musicians how to record and produce their music at a professional level.
He has built his brand on the foundation of his passion to help others and he's able to connect with his audience on a deeper level because he truly believes in what he teaches.
So, how do you stay passionate as a course creator?
Here are a few tips to help you stay passionate as a course creator:
Set goals to get yourself pumped.
Understand the large positive impact your work is having.
Be open to learning new things in your field.
Embrace the adventure and don't be afraid to take risks.
Optimize your environment and keep a passionate company.
Organization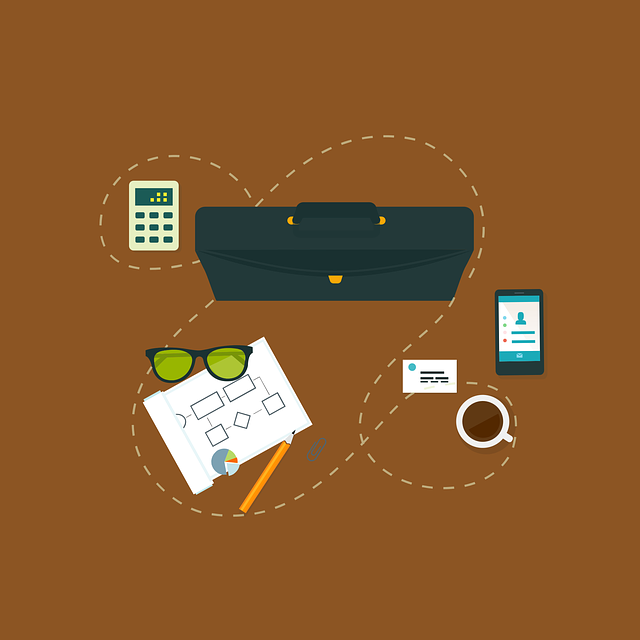 Organization skills are essential for almost everything we do, and it is one of the most frequently mentioned traits of successful online course creators.
Studies have shown that to be successful at work or in life in general, you must be organized, or surround yourself with organized people. And the same applies to online course creation.
Creating an online course can be a complex and time-consuming process. There are many moving parts, from content planning to recording and editing videos, and it can be difficult to keep track of everything. Hence, it's essential to stay organized as a course creator.
A well-organized course creator can keep track of all the various components of their course and ensure that everything runs smoothly.
If you're not organized, it can be easy to get caught up in the details and lose sight of the big picture.
Successful course creators understand this. They have a strategy and know what they want to accomplish with the course. They set deadlines and use tools to help them stay organized throughout the process. They also keep track of their progress and make necessary adjustments.
Here are a few ways you can stay organized as a course creator:
Create a checklist. This can include tasks like researching your target audience, creating an outline for your course, and developing a marketing plan.
Use a project management tool like Trello or Asana to keep track of these tasks.
Delegate tasks to others to save time.
Limit distractions by keeping your space organized and straightforward.
Set a deadline to help you stay on track and make sure you are making progress.
Adaptability and Flexibility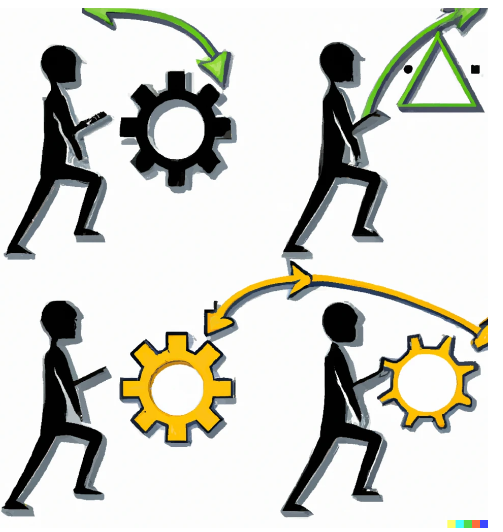 The online course industry is constantly evolving due to advancements in technology. What worked well a few years ago may no longer be effective today.
For instance, the introduction of new innovative tools, cutting-edge equipment, and artificial intelligence (AI) have enabled course creators to create new eLearning experiences that could only be imagined a decade ago.
As a result, to be successful as an online course creator, you need to be adaptable and willing to try new things.
Successful course creators are always looking for new information and are open to new ideas. They are also not afraid to change course if they are not getting the desired results. They are constantly testing new strategies and are willing to fail.
As a course creator myself, I've learned the value of this, and it has helped me create courses that are both relevant and in demand.
Here are some strategies to help foster adaptability and flexibility as a course creator:
Stay informed of industry trends and new technologies.
Don't be afraid to try new things. Experiment with different teaching methods, course formats, and promotional strategies to see what works best for you and your students.
Be open to feedback from your students. Listen to their feedback and suggestions, and use them to continuously improve your courses.
Stay positive and stay focused on your goals. Don't let setbacks and challenges discourage you. Instead, use them as opportunities to grow and improve.
Clear Understanding of the Target Audience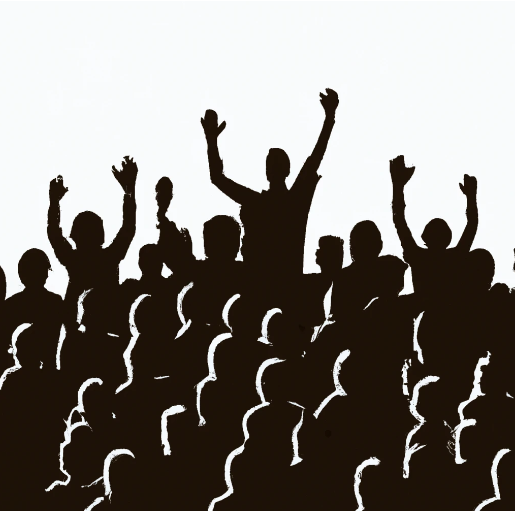 Successful course creators not only have a deep understanding of the subject they are teaching, but they also have a clear understanding of their audience and are eager to share their knowledge with them.
As a course creator, understanding your target audience is the first step. Knowing who your ideal customers are, what they need, and what their goals are will help you connect with them easily and create valuable content that resonates with them.
Successful course creators spend time researching and understanding their audience, creating buyer personas, using analytics to track their students' behavior, conducting surveys, and listening to their students' feedback.
To understand your audience better, you can take the following steps:
Conduct Customer Interviews and Analyze Your Customer Base: Check out questions people are asking about your topic, or ask questions about it to see who is interested. You can do this by engaging on social media platforms such as Quora, Reddit, Twitter, etc.
Conduct market research on your niche: Examine the market research for your industry to see where there are gaps that your course can fill. Examine trends for similar courses to see where they are focusing their efforts, then zero in on your course's unique value.
Analyze your competitors to see who they are selling to and how they go about it.
Create buyer personas: Personas help you identify the general demographics, personalities, and needs of your audience, such as their age, gender, interests, hobbies, locations, and so on. This is an excellent way to hone in on the specific segments that comprise your target audience. You can create a customer survey for this.
Use Google Analytics and get students' feedback: Analytics can be used to monitor your students' behavior. Remember to also engage your students actively and listen to their feedback. This information can be used to gain key insights about your target audience, enabling you to make more data-driven decisions.
Creativity and Innovation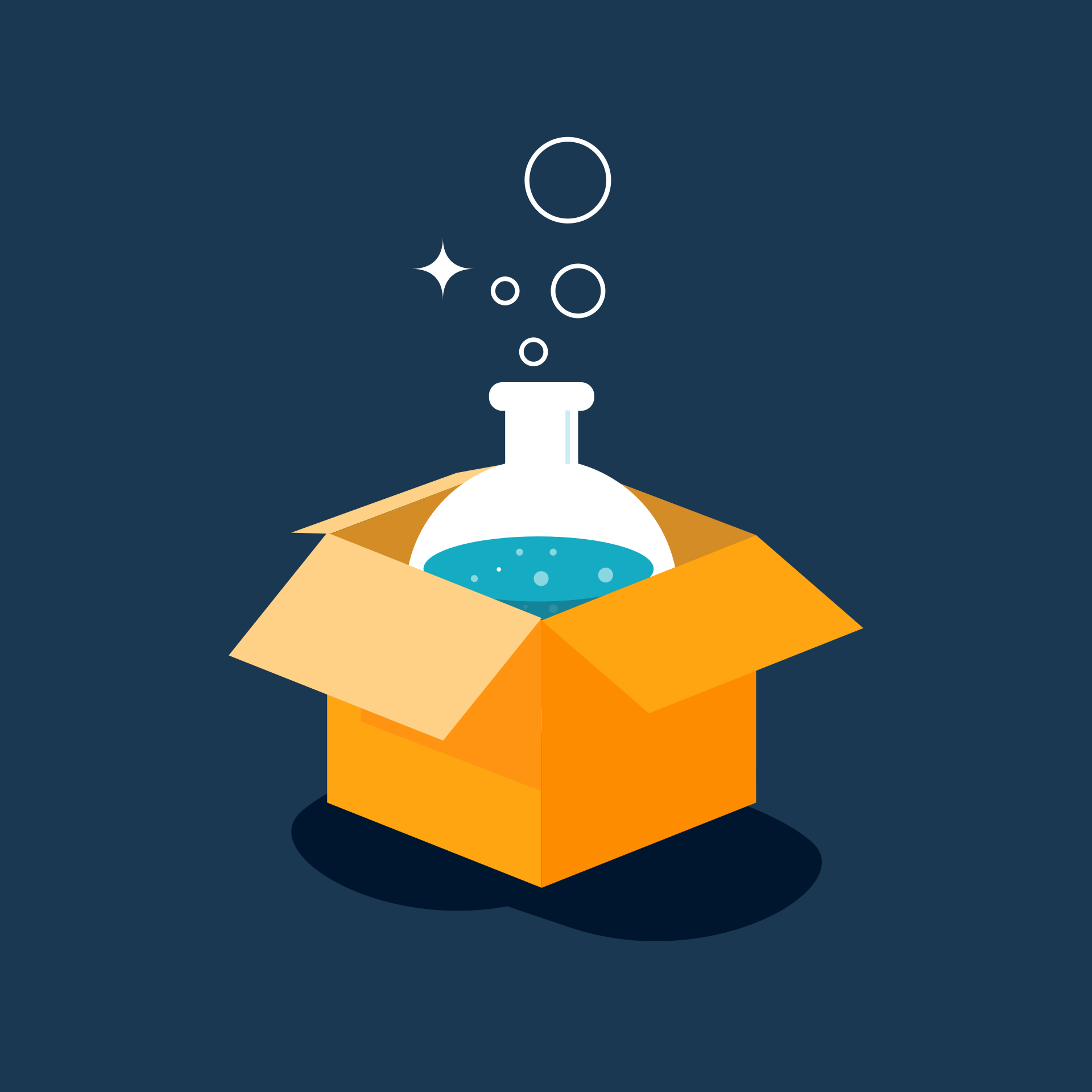 In an industry where the demands are constantly changing and dynamic in nature, being creative and innovative is essential to help you stand out from the crowd.
As a course creator, it is important to be aware of the current market and your audience's changing interests and needs in order to meet them effectively.
From the way you present your content to the way you engage with your students, there are many opportunities to be creative, and this can help you stay ahead of the curve.
Successful course creators are aware of this. They think outside the box and use various forms of media to keep their audience engaged. They also develop interactive elements and are always looking for new ways to enhance the learning experience.
As a course creator, it's important to think outside the box and come up with unique and innovative ways to differentiate your course from others in your niche.
You can experiment with various forms of media, such as storytelling, interactive quizzes, webinars, community videos, or infographics, among others.
A unique approach like this can help your course stand out and connect with your students on a deeper level, making the material more relatable and memorable.
Patience and Persistence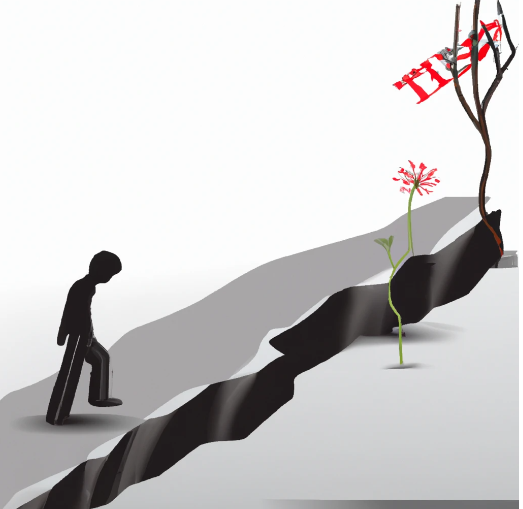 Patience and Persistence are key in the world of online course creation and are often the difference between success and failure.
Building a successful course takes time, effort, and dedication and there will be challenges along the way. However, it's important to stay patient, and focused on your goals and keep moving forward, even when the going gets tough.
Successful course creators are usually patient and persistent. They go above and beyond in their efforts to create high-quality courses and do not give up easily. They are constantly learning and experimenting with new methods of doing things.
Furthermore, they always keep their students in mind and remain focused on providing value to them.
To stay persistent in your course creation efforts, set clear and attainable goals and break them down into smaller tasks. Celebrate your successes along the way, surround yourself with motivated and inspiring people, and don't be afraid to ask for help when you need it.
Remember why you started creating the course and the impact it will have on your students.
Support System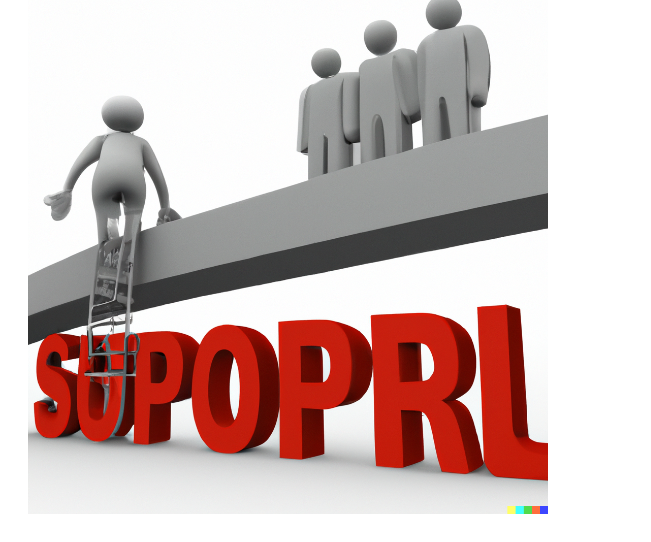 Having a support system is another essential trait of successful online course creators.
As a course creator, it's easy to feel like you have to do everything yourself. But the truth is that having a strong support system can make or break your success.
Whether it's a team of colleagues or a network of mentors and peers, having a group of people to rely on can help you achieve your goals more efficiently and effectively.
One of the most significant advantages of having a support system is the ability to manage your time more effectively.
You can focus on what you do best when you have a team or network to delegate tasks to. This will allow you to devote more time and effort to developing high-quality, engaging course content, which is crucial for attracting and retaining students.
Another advantage of having a strong support system is the ability to receive feedback and advice from a diverse group of people.
Whether it's advice on marketing strategies, technical issues, or course design, having multiple perspectives can help you make more informed decisions and meaningfully improve your course.
So, how do you build a strong support system as a course creator?
Here are a few tips:
Connect with other course creators in your field: Whether it's through online communities, local meetups, or professional organizations, connecting with like-minded individuals can provide valuable insights and inspiration.
Consider hiring a virtual assistant or part-time team member to help with administrative tasks and support your course creation and delivery.
Seek out mentors or coaches in your field: Having a trusted advisor who can offer guidance and support can be an invaluable asset to your growth and success as a course creator.
Conclusion
In conclusion, the essential traits of successful online course creators are a combination of personal characteristics and skills that are required for success in this dynamic and ever-changing field.
From subject matter expertise to creativity and innovation to adaptability and flexibility, and so on, each of these traits plays an important role in helping online course creators achieve their goals.
But it's important to remember that success as an online course creator is not just about having these traits, it's about putting them into action.
Whether you're just starting out or an experienced creator, these traits are what will set you apart from the rest and help you succeed in the highly competitive world of online course creation.
And that's not all.
You'll also need the right course hosting platform to make the entire course creation process easier for you.
One such platform is OnlineCourseHost.com.
With Onlinecoursehost.com, you have everything you need to create and sell your online course at the most affordable price. The platform comes with powerful marketing features like email marketing and Facebook Ad integration.
You can also collect emails on autopilot directly on your course website and send bulk newsletters to your students.
Overall, the platform is user-friendly both to course creators and students.
Also, if you need more information to grow your online course business successfully, you should check out the Course Creator Academy.
You will find everything you need to become a successful online course creator all in one place for free.
To get notified when new content is available here at the Academy, you can subscribe here to our weekly newsletter:
Course Creator Academy
Learn (for free) everything you need to know to become a successful online course creator. Join Now!
If you are looking to ask any questions on online course creation, you can reach me here on my Facebook group:
Join the Course Creator Academy Facebook Group
Ready to learn how to launch your first course on OnlineCourseHost.com? Here are the helpful guides for you to check out:
I hope you found this post helpful, let me know in the comments below what other topics you would like me to cover, or any questions that you have?
Thanks for reading… and enjoy the course creation process! 😉
---
Course Creator Academy, a community by OnlineCourseHost.com
Founded by Vasco Cavalheiro
Online Course Creator
LinkedIn   Facebook Page   Facebook Group   Twitter