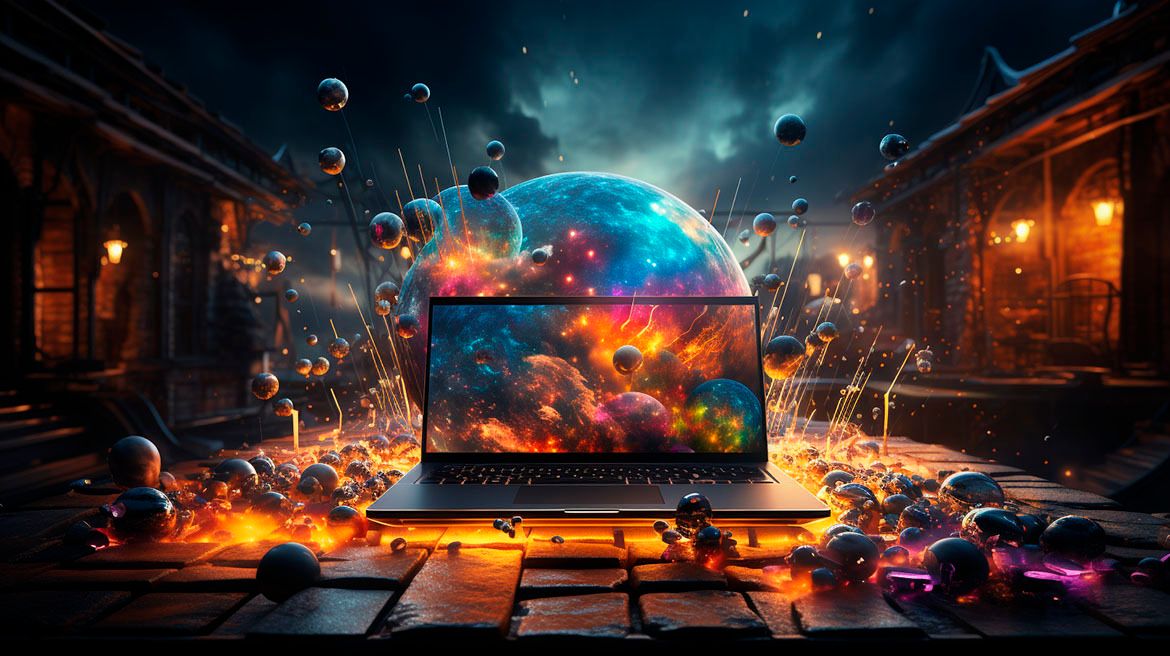 Not sure how to choose a perfect LMS for your growing enterprise website? Here are the most popular LMSs with unique features to help you pick the right one.
If you're getting many LMS-related complaints from your employees, it's a sign you've outgrown your current LMS, and you need a better LMS solution for your growing enterprise business.  
Enterprise businesses are different; you simply can't host your employee training material in a regular course hosting platform.
If you do, the system keeps lagging — which isn't a great user experience. The worst of all, you can't fix the issue because you don't know what's causing it.
An enterprise LMS should provide more reliability, scalability, security, and easy accessibility for optimized performance. And to top it all, it should provide prioritized customer support such that you get an account manager who works to ensure your system always works well.
This post lists the advanced-level LMS software for enterprise businesses that have outgrown their current course hosting software.
You can also check out all the free guides available at the Course Creators Academy.
Let's begin.
OnlineCourseHost.com — the most affordable, AI-powered LMS for Enterprises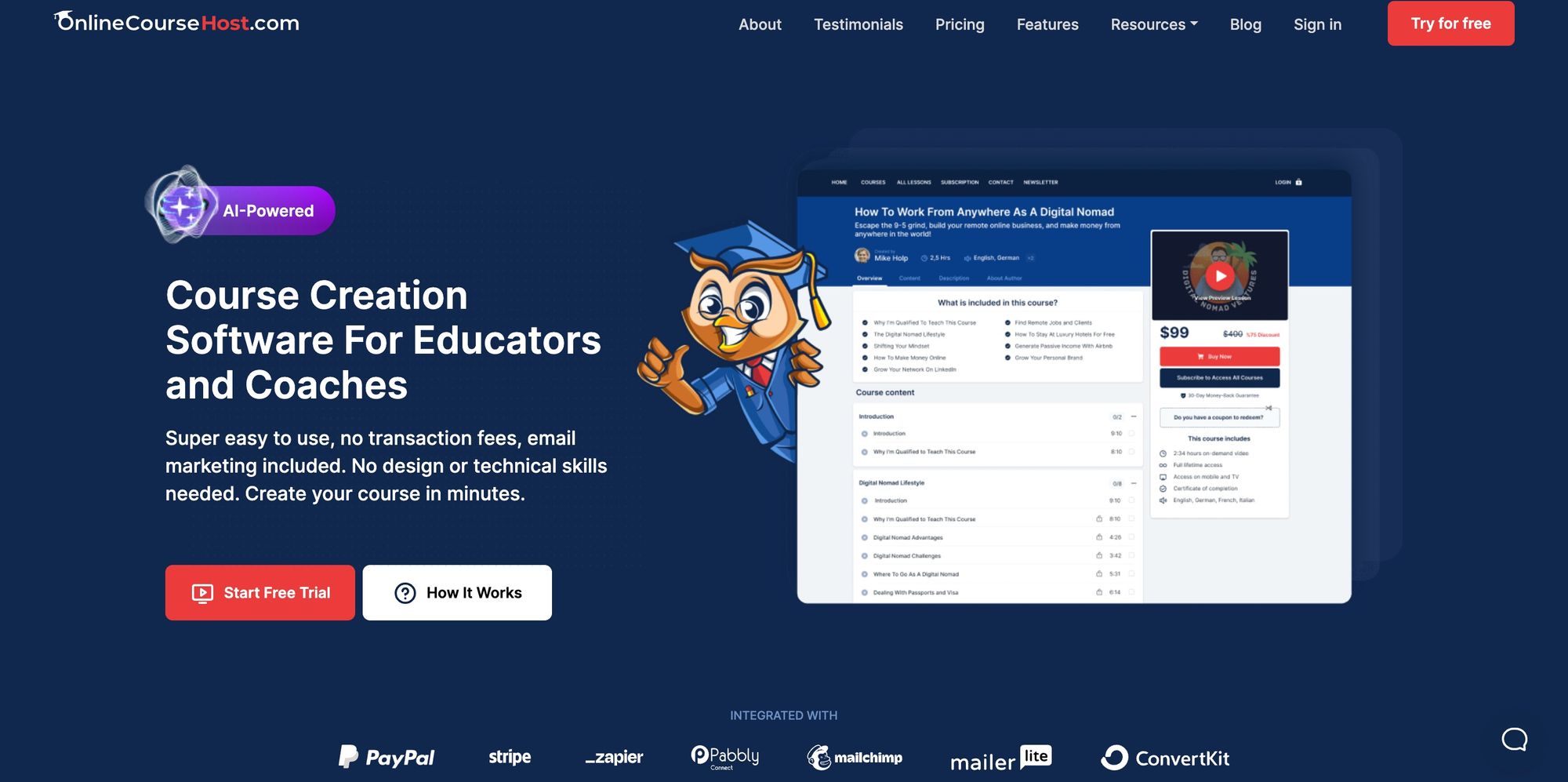 OnlineCourseHost.com is one of the best options for enterprises that want to get personalized support at every stage of their LMS setup journey while keeping the costs effective.
"The aim of OCH, to be an uncomplicated but versatile platform, is working well. Of all the course platforms I've used, this is the one that helps you to get up and running quickly and easily."
Setting up systems or new software can be overwhelming, even for pro technicians. With OnlineCourseHost.com, you get personalized onboarding from our experts, who will help you set things up from start to finish.
We take pride in our excellent customer service team. They're highly knowledgeable team members who help you solve any queries. Listen from our customers:
"What sets OnlineCourseHost.com apart is its exceptional customer support. Their highly professional and knowledgeable team provides quick and efficient solutions to any issues I have encountered."
You get all the necessary features like:
A simplified course builder platform for nontechies
High-quality speed and reliable servers to take load even in high traffic conditions
Multiple content formats to make learning interactive
Unlimited customization options to add branding and personalization
Priority helpdesk support to get your queries answered
OnlineCourseHost.com enterprise plans start at $107/month when paid annually. We know you're busy and have got things to grow your business, that's why our account managers take charge of helping you set up an effective learning system for your employees.
Sign up for a free trial to get personalized onboarding with OnlineCourseHost.com.
Paylocity — all-in-one LMS platform for HRs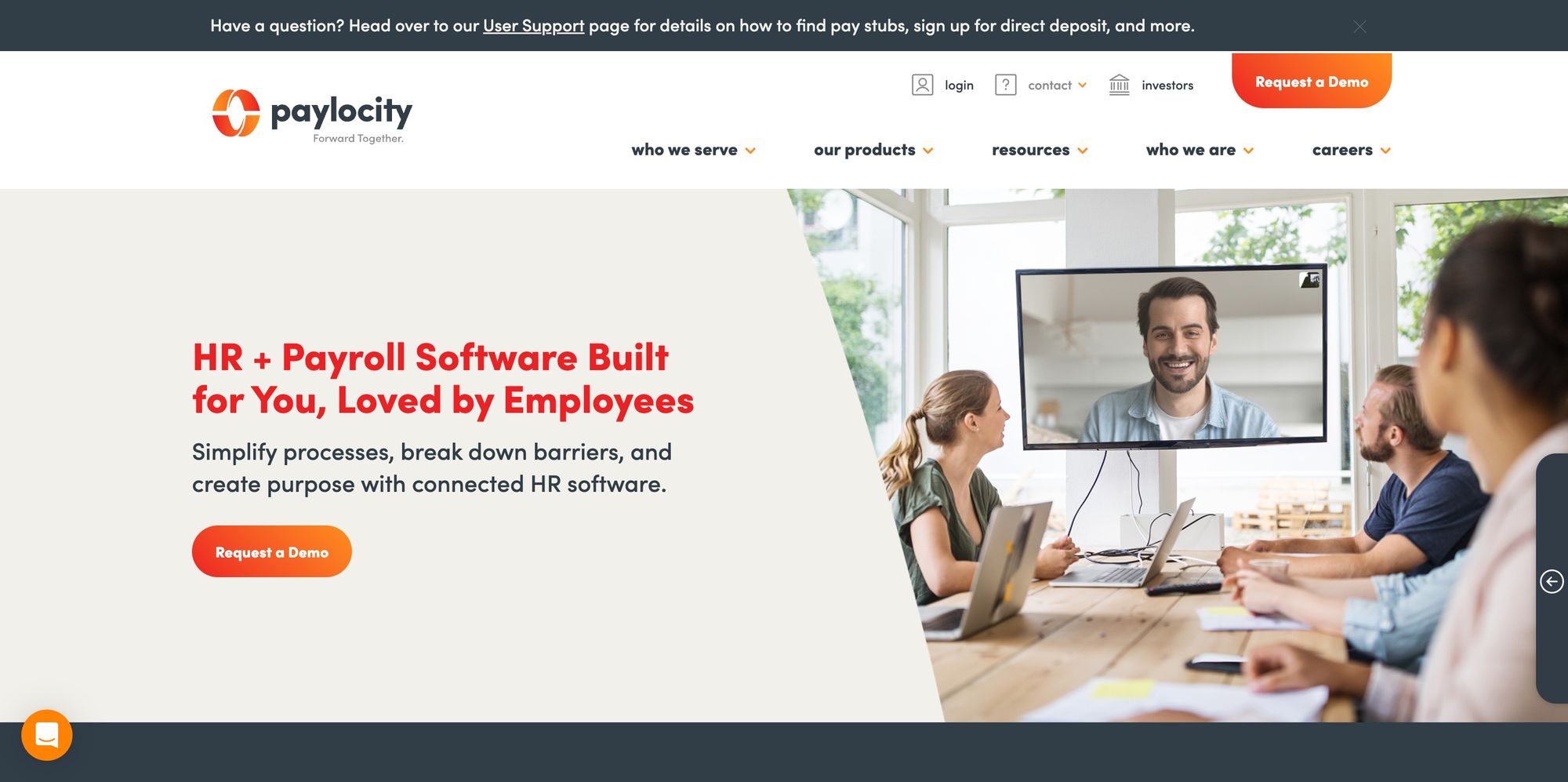 Paylocity is a fantastic solution for company HRs to keep track of everything employee related. But what's even better is their LMS platform.
It gives you a simple LMS platform with the necessary tools that let you:
Create and host personalized training programs
Assign tasks and assignments to team members
Track each employee's performance
Paylocity's LMS is simple, fast, and easy to use. It's a no-brainer choice for HRs or companies already using it for employee management, as it gives them centralized management.
Here's a customer review from G2:
"Everything in one place. Employees don't have to ask where to enroll in benefits. Paylocity; where to change direct deposit, Paylocity; where to submit an expense report. Paylocity; where to complete a required training module. Paylocity and the list goes on."
To learn about pricing, reach out to their sales team.
Rippling — easy-to-use LMS for corporate training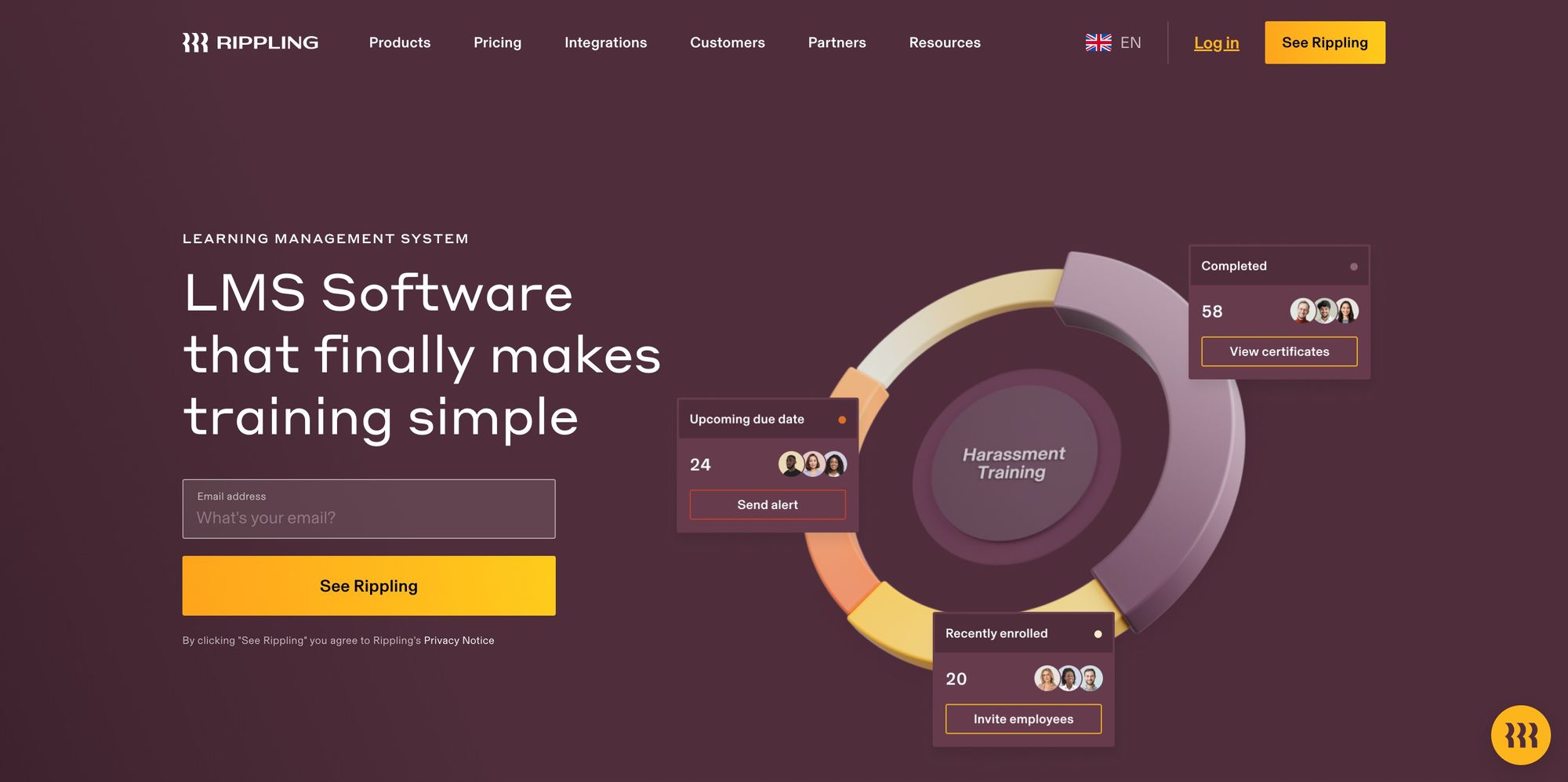 Rippling is listed as the second easy-to-use corporate LMS for enterprises.
"How simple it is to onboard employees! Before Rippling, I was sending out onboarding documents the old-fashioned way to our remote employees. Since hiring remote employees, Rippling has made it much easier to get all the information we need from them - no more wondering about which state tax form they need, etc."
Like Paylocity, it's an employee management platform where HRs and team managers can keep track of their employees — from performance to payroll to upskilling.
Rippling also provides an in-built cloud-based LMS for centralized management. HRs can host course training, build engagement rules, and track each employee's activity.  
You can upload your courses, but if you don't have time to record, Rippling also offers pre-recorded courses on common topics like workplace etiquette and cybersecurity.
The best part is Rippling's integration with many tools. You get to connect it with all your favorite tools to add more functionality. Here's a happy customer review:
"Given their ever-expanding integrations, the more we integrate within Rippling, the easier it is for us to manage our business."
To try out Rippling's LMS, request a demo.
TalentLMS — LMS known for its great support service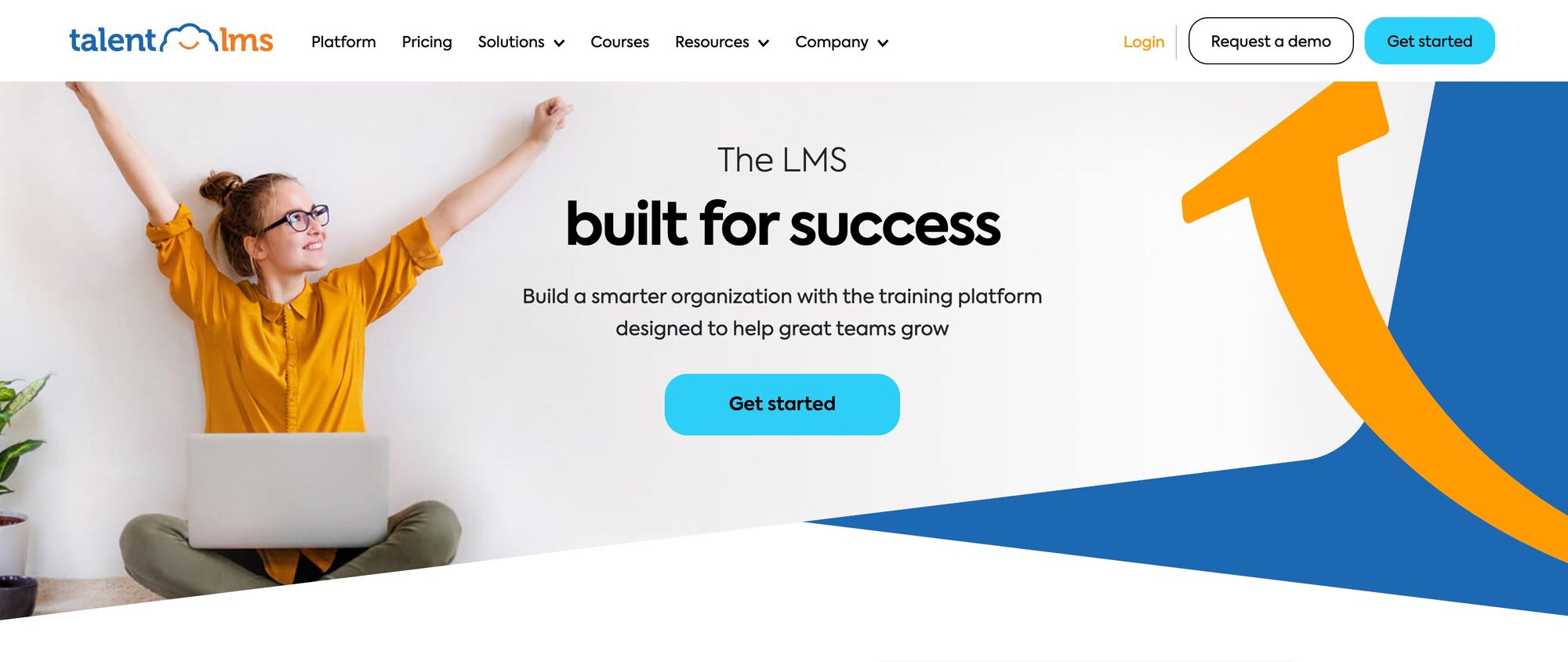 TalentLMS is another good LMS for enterprise businesses with unique features for upskilling teams. You get everything you need to build an engaging learning experience for your team, from simplified course management to analytics.
"A better way easy to presentations and videos or a large range of online stuff with our social integrations. Create wonderful courses with a tiny effort. Very simple and clear analytics about anything that happens in our learning environment."
TalentLMS goes one step further to help you set up the systems. If you don't want to spend time recording online courses, you can start training your employees right away by accessing their ready-made courses on soft skills.
And their brilliant support team is always there to help you with any queries.
"Superior service and customer support... quick to provide advice and solutions. The technical team has come through for us many times with advice and even coding that we have used to manage our portal."
The lowest pricing plan of TalentLMS costs $69/month. However, you only get email support with this plan, which could delay the response time.
Conclusion: what are the most popular LMSs?
This list gives you the most popular LMSs, but that's it. You still have to work to figure out which platform is suitable for your growing business.
Enterprise businesses need a reliable LMS that makes learning engaging for employees and creating and managing courses centralized for you. You need an LMS system that takes charge of your learning management.
OnlineCourseHost.com is a beginner-friendly, AI-powered LMS with marketing tools that also provides a fantastic website builder and incredible customer support to build and grow an online course business.
Sign up for a free trial today and try it yourself.
"I've tested many LMS and online course solutions since 2020 as I was looking for a LearnDash alternative. OnlineCourseHost.com is very promising and outperforms many of the other solutions I've tried. Customer service is great and very responsive. I can't wait to continue migrating my courses here."
Plus, we have an invaluable resource library: Course Creators Academy, to help you design engaging courses.
We publish helpful guides and tutorials on our blog to ensure we're helping new course creators. Join us to become the first to know when a new post goes out:
If you want to ask any questions on online course creation, you can reach us on our Facebook group:
Join the Course Creator Academy Facebook Group
I hope you found this post helpful. Let me know in the comments below what other topics you want me to cover.
Have any questions about choosing the right LMS for your business? Leave your questions below!
Thanks for reading… and enjoy the course creation process! 😉
---
Course Creators Academy, a community by OnlineCourseHost.com
Founded by Vasco Cavalheiro
Online Course Creator