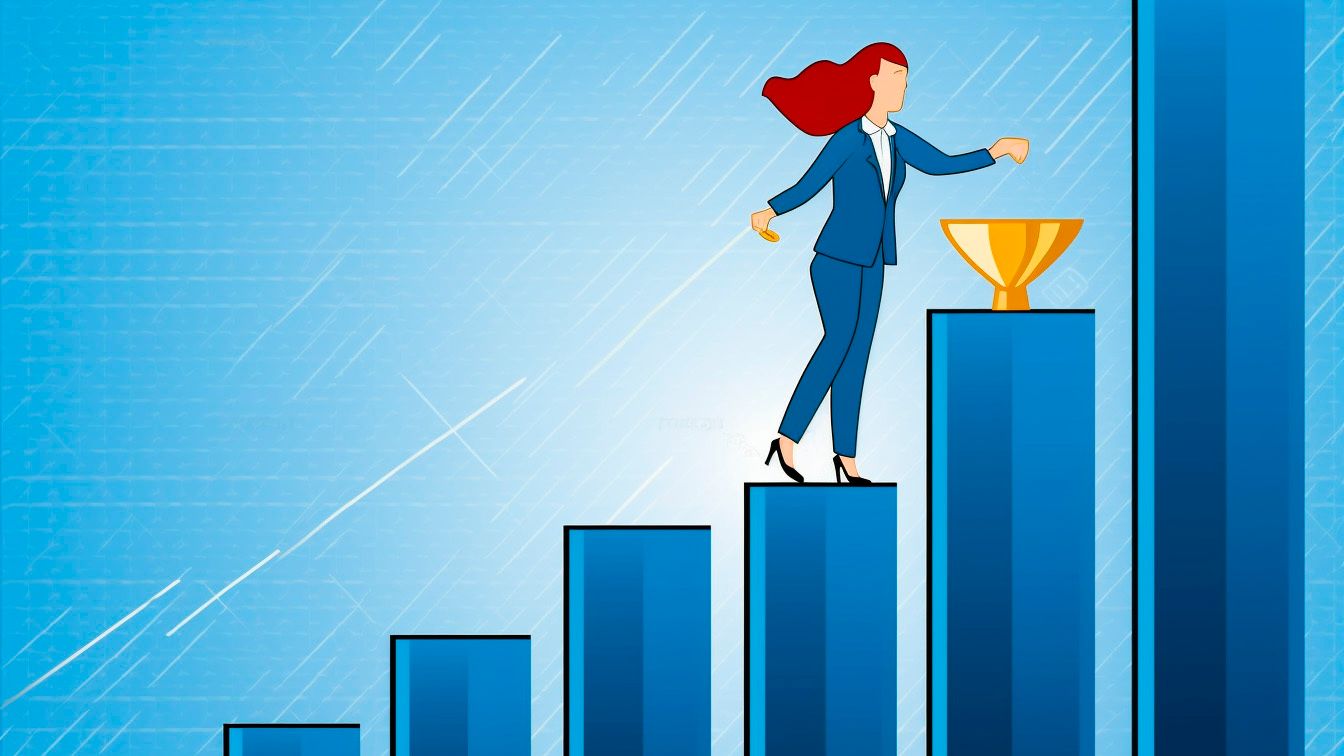 Find out the coaching niche most in demand including the sub-niches and how to pick the right niche for your business.
It's exciting how the online coaching industry is booming. There has never been more demand for coaching programs. 😉
People are willing to pay for your expertise as long as you can help them achieve their goals. However, as much as there's a demand for almost any expertise, some are much more popular and profitable.  
In this article, I'll explore the coaching niches that are most in demand.
Bear in mind that to choose your ideal niche, you should find a meeting point between what you're good at and love doing with what people are ready to pay for.
So, what coaching niche is most in demand?
Here are the most popular coaching niches to consider:
Business coaching
Life Coaching
Health and wellness coaching
Relationship Coaching
Executive Coaching
Financial coaching
Parenting and family coaching
Career transition coaching
I'll explain each niche offering insights into their sub-niches and other coaches in the field that you can check out. In the end, you'll also see how you can pick the right coaching niche for your business.
So, make sure you read to the end.
Without further ado, let's dive right in!
You can also check out all the free guides available at the Course Creators Academy.
If you are looking to learn how to start an online coaching business here is my most detailed guide on it: How to Create a Successful Online Coaching Program
I also covered in detail strategies to promote and sell your online coaching program. Check it out: How to Promote Your Coaching Business to Reach a Wider Audience
So, what coaching niche is most in demand?
Business Coaching
Now, almost everyone wants to be an entrepreneur. The thought of being your own boss is exciting and thrilling except that some people especially those with little or no business background will struggle to get started.  
If you've been in the field for a while and have successfully navigated the challenges of running a business, you can offer insights to young entrepreneurs wishing to start and grow their businesses.    
You can act as their accountability partner, helping them set goals, stay focused, and follow through on their plans.
Additionally, you can your clients develop the skills needed to run a business effectively. Some include; time management, project management, confidence, problem-solving, communication, and negotiation skills.
The sub-genres of the business coaching niche include:
Startup coaching
Leadership Coaching
Sales Coaching
Marketing Coaching
Productivity and time management coaching
Women entrepreneur coaching
If you're considering this coaching niche, you may need to get certified by business programs like Harvard Business School Online. It's not entirely a requirement but it will add credibility to your coaching programs.
Brand Sugars is one of the top business coaches in the world. He aims to arm entrepreneurs and business owners with the tools needed tools to run their businesses. He has 30+ years of business experience and is currently the CEO of numerous companies.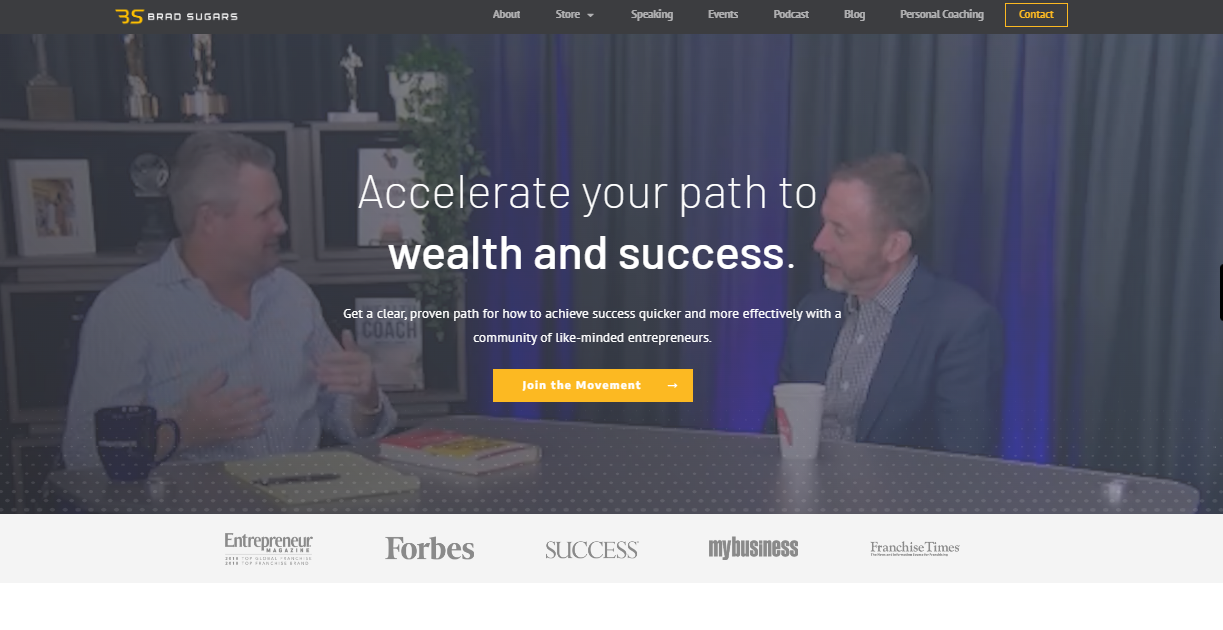 Life Coaching
Life coaching is another niche that's most in demand. Most people feel stuck in life, confused about which path to follow.
Your support and guidance will help them explore their desires and gain clarity about their life goals, values, and aspirations. The goal is to assist them to create a more fulfilling and purposeful life.
Life coaching is also a chance to help your clients overcome life challenges, and build their self-confidence, so they can pursue their dreams relentlessly with a positive mindset.
Additionally, you can assist them in improving their relationships, and letting go of unhealthy trauma responses like people pleasing, and self-blame or guilt. They will learn how to communicate their feelings better and set healthy boundaries in their relationships.
The sub-genres of life coaching include:
Confidence Coaching
Purpose Coaching
Happiness Coaching
Mindfulness coaching
Self-image coaching
Nick Hatter is one of the top-rated life coaches dedicated to helping his clients unlock their full potential.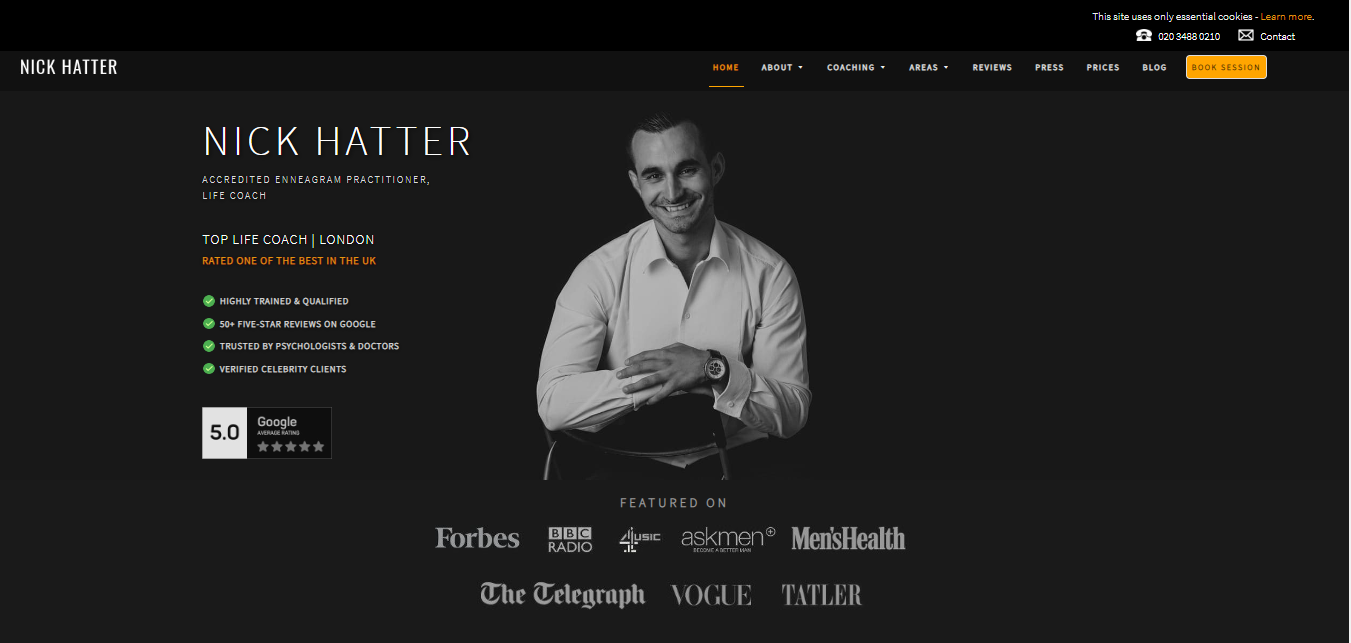 Health and wellness coaching
Do you remember the popular saying, "Health is wealth?" It simply means that health is the biggest wealth anyone can have. That's why a lot of people want to stay healthy and fit.
But it's not always easy. They're either fighting procrastination, laziness, or getting carried away by their everyday life. This is where you step in.
As a health and wellness coach, you can help your clients set realistic and achievable health goals and also act as their accountability partner.
You can help them create a weight loss plan, healthier eating habits, fitness program, and mindfulness practices. For those struggling with addictions like smoking or alcohol, you can assist in overcoming them.
Other areas where you can help them include, effective stress management, improving sleep quality, and healthy sleep partners.
The sub-genres for health and wellness coaching include:
Weight management coaching
Physical fitness coaching
Nutrition Coaching
Mindfulness coaching
Sleep and stress reduction coaching
Depending on your specialty, you may need to acquire health coaching certifications to run this business.
Health Coach FX is a health coaching business headed by Laura and Petra, a mother and her daughter set to redefine women's healthcare and free women from hormone imbalances. From their website, you'll see that they are certified health coaches.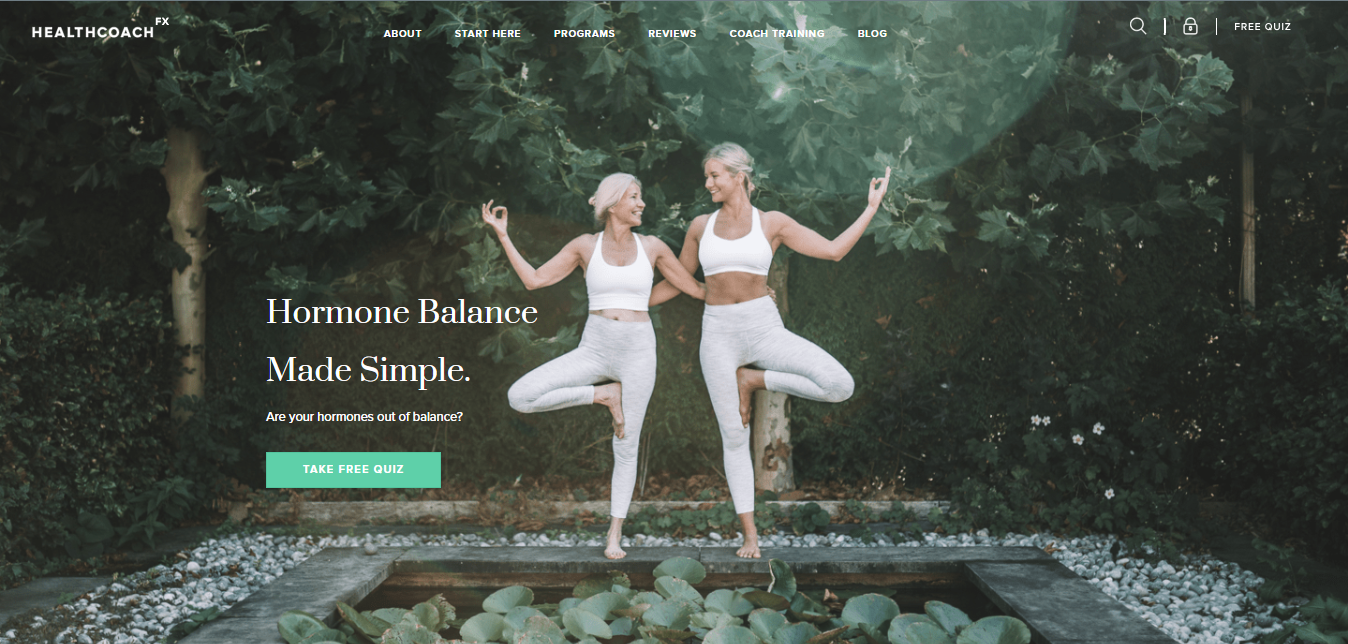 Relationship Coaching
If you're good at exploring human emotions and relationship dynamics, you can create coaching programs to help people navigate the complexities of personal relationships.
Your programs can also be tailored at helping couples to improve their intimacy and connection, navigate long-distance relationships, and find a balance between maintaining individuality and nurturing a strong partnership.
In addition to that, you can help couples rebuild trust in each other, cope with the aftermath of infidelity, and create a healthy relationship.
You can also help individuals seeking a romantic relationship improve their dating skills or cope with the emotional challenges of breakups and divorce and ultimately find healing.
The sub-genres of relationship coaching include:
Marriage Coaching
Pre-marital Coaching
Dating Coaching
Family Coaching
Divorce Coaching
LGBTQ+ Relationship Coaching
Intimacy Coaching
Vivian Baruch runs an online relationship coaching business dedicated to helping couples get through each other more constructively.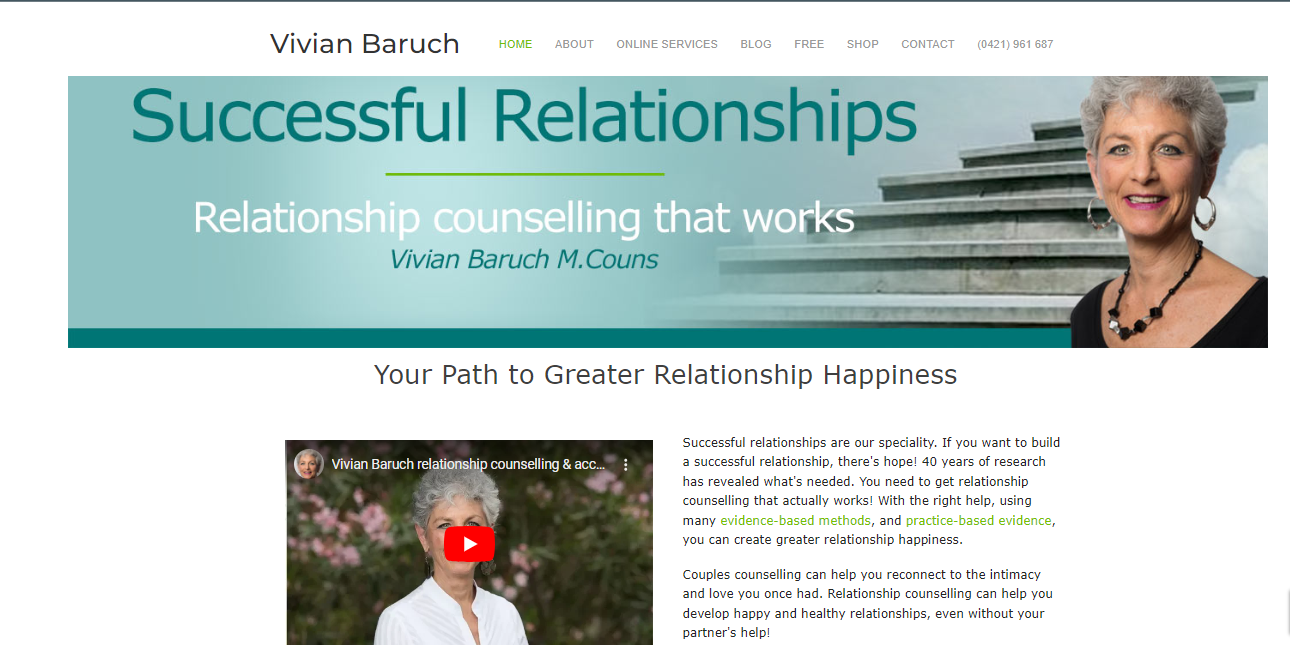 Executive Coaching
Executive coaching is another niche that's in demand. But aside from that, the niche is also very profitable. The reason is obvious.
As an executive coach, your target audiences are leaders, executives, and high-level professionals who need personal and professional development.
These are top-level clients who not only recognize the tangible benefits of coaching but also prioritize their growth and success and will pay adequately for it.
You can create coaching programs to help them enhance their leadership skills like decision-making, communication, strategic thinking, and how to manage a team.
Additionally, you can tailor your programs to address effective time management, multitasking, managing workplace dynamics, and how to maintain a healthy work-life balance.
Some executives need help with developing a strong professional image as well as networking to enhance their career opportunities and business connections, including how to navigate organizational politics. You can help them achieve that.
The sub-genres of executive coaching include:
Leadership Coaching
Career Transition Coaching
Performance Coaching
Communication Coaching
Stress Management Coaching
Diversity and Inclusion Coaching
Emotional Intelligence Coaching
Change Management Coaching
Entrepreneurial Coaching
Overall, your goal here is to help top executives and leaders build on the skills needed to navigate their high-demanding careers.
Antoinette Dale Henderson is an executive coach whose focus is to help executives hone their leadership skills.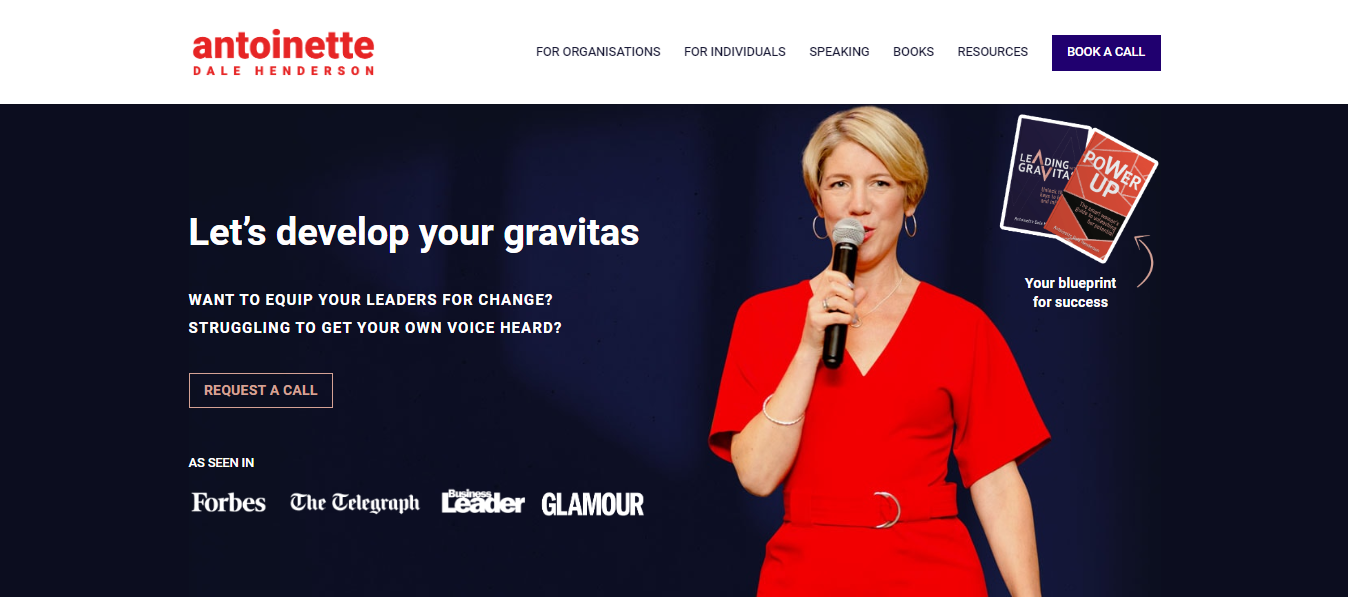 Financial Coaching
Money and the management of it is one the essential aspects of life. Nearly everyone makes financial decisions every day no matter how little it is.
As a financial coach, you aim to help people achieve their financial goals, make informed financial decisions, and overall, improve their financial well-being.
If you have adequate accounting knowledge, you can consider taking up this niche. Or you simply have a solid understanding of personal finance, business acumen, and the ability to effectively communicate and guide others.
You'll help your clients set clear and achievable financial goals like saving for emergencies, retirement plans, debt reduction, homeownership, investment, and many more.
You can also help them assess their financial situations, and create and maintain a realistic budget that matches their financial goals.
Essentially, your goal as a financial coach is to assist your clients to gain financial clarity, take control of their finances and not leave it to chance.  
The sub-genres of financial coaching include:
Budgeting and Money Management Coaching
Debt Management Coaching
Savings and Investment Coaching
Financial Goal Setting Coaching
Tax Planning Coaching
Credit Building and Repair Coaching
Entrepreneurial Finance Coaching
You can check out Amy Scout, a financial coach focused on helping women feel confident and in control of their finances.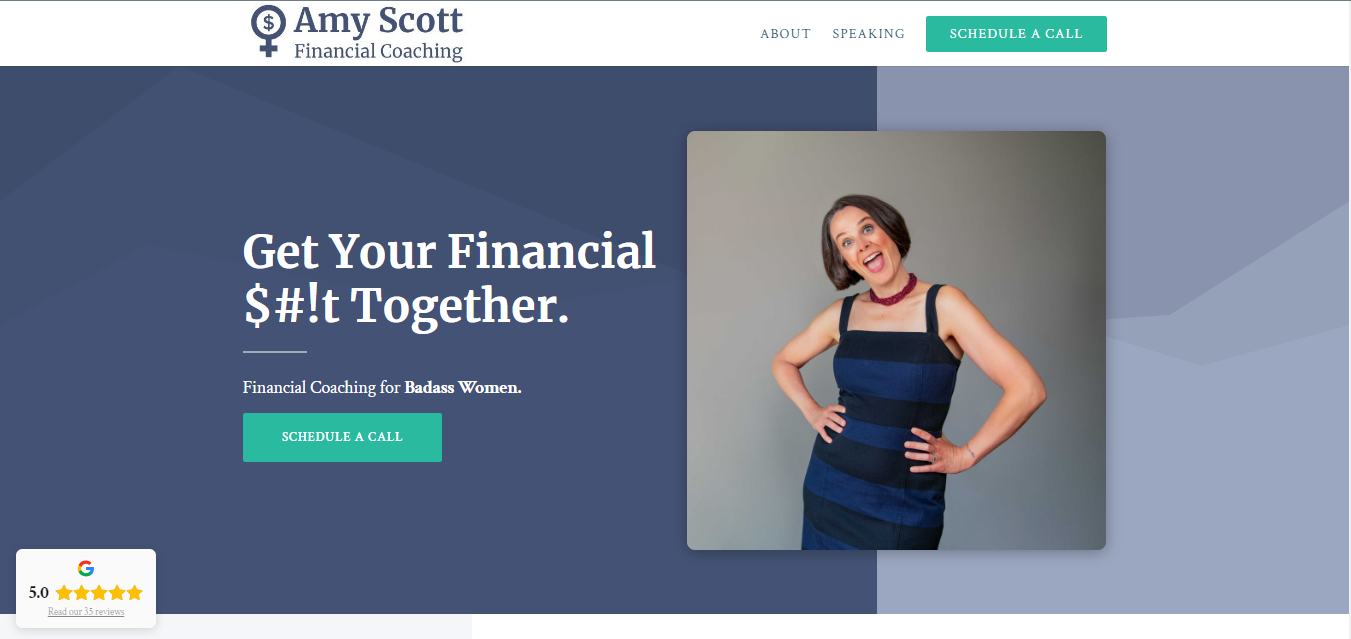 Parenting and Family Coaching
You'll agree with me that running a family especially a big one isn't a walk in the park. When two or more people are bound to live together, perhaps for the rest of their lives, challenges are meant to come up.
If the conflicts are not resolved or handled effectively, it could result in disaster. With how important the family unit is to society, there's high demand for parenting and family coaches.
Your focus here is to help parents and families navigate challenges, improve communications and foster positive relationships within the family unit.
For parents with teenage children, you'll offer strategies to handle tantrums, sibling rivalry, and defiance.  You'll also help them to build strong and nurturing relationships with their children.
Additionally, you can introduce your client to different positive parenting styles like democratic parenting, permissive parenting, and authoritative parenting and help them find a style that aligns with their family values and dynamics.
Some parents also need help with managing their time effectively and in most cases, managing significant life transitions like relocation or the arrival of a new baby.
With your coaching programs, they will learn how to create a harmonious home environment.
The sub-genres of parenting and family coaching include:
New Parent Coaching
Teen Parenting Coaching
Single Parent Coaching
Step-Parenting Coaching
Co-Parenting Coaching
Sibling Relationship Coaching
Grandparenting Coaching
Adolescent Coaching
Elisabeth Stitt is one of the most popular parenting coaches to study if you're interested in this niche. Her mission with the Joyful Parenting Coaching program is to help parents bond with their children and create a harmonious family life.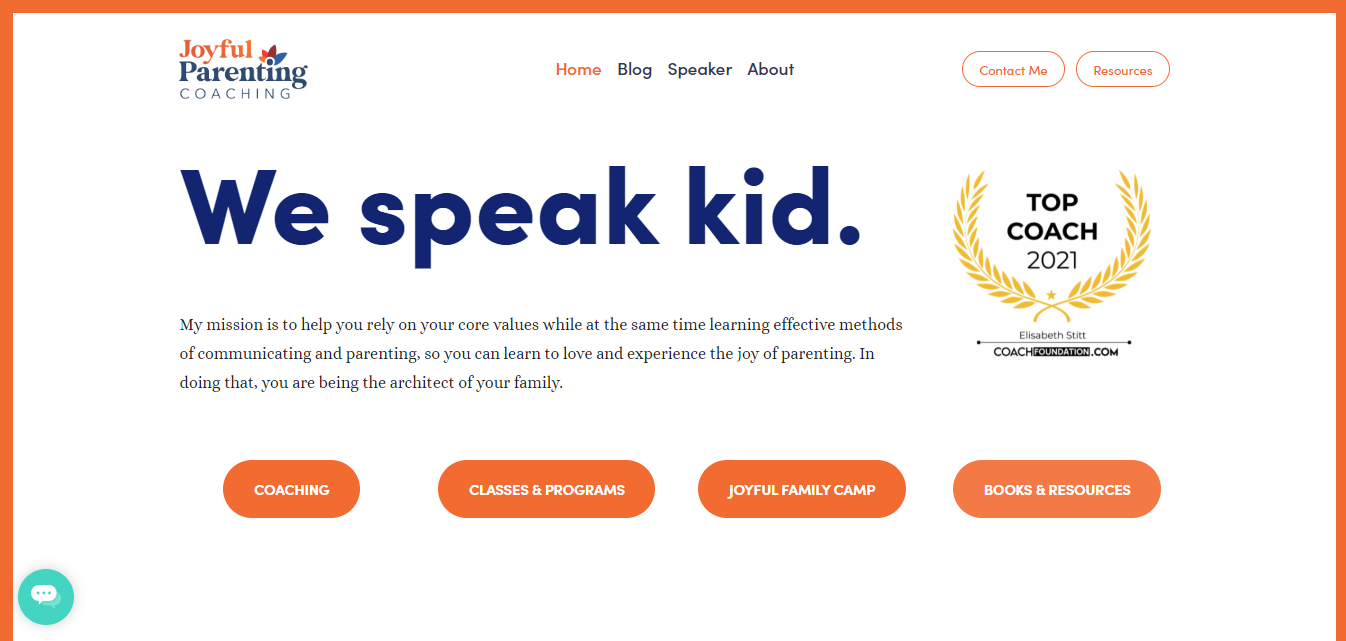 Career Transition Coaching
Nothing beats having a fulfilling career path. But the problem arises when it gets difficult transitioning from the path you have been used to.
Some people know what they want but are terrified to take the road less traveled even though they know that they will be more fulfilled.
That's where you come in as a career coach. Here, you aim to guide your clients through major career changes, helping them successfully navigate shifts in their professional paths.
You'll provide them with all the support, guidance, and practical strategies to help them transition from one career to another.
Some of the guidance include helping them identify potential career options, and assessing their skills, strengths, interests, values, and goals for them to make an informed decision.
With how intimidating career transitions can be, your clients will need help managing their fears and building their confidence.
It could be that they're going from stable 9-5 corporate jobs to running a business or moving from a technical role to a managerial role. As a coach, it's your job to make sure that they overcome such fears and make their transition as smooth as possible.  
The sub-genres of parenting and family coaching include:
Industry Change Coaching
Role Change Coaching
Entrepreneurial Transition Coaching
Return-to-Work Coaching
Midlife Career Change Coaching
Downsizing and Layoff Coaching
Remote Work Transition Coaching
Career Retirement Coaching
You should check out Sheila Clemenson, a career coach focused on helping individuals find their dream job or make a career transition to something they love.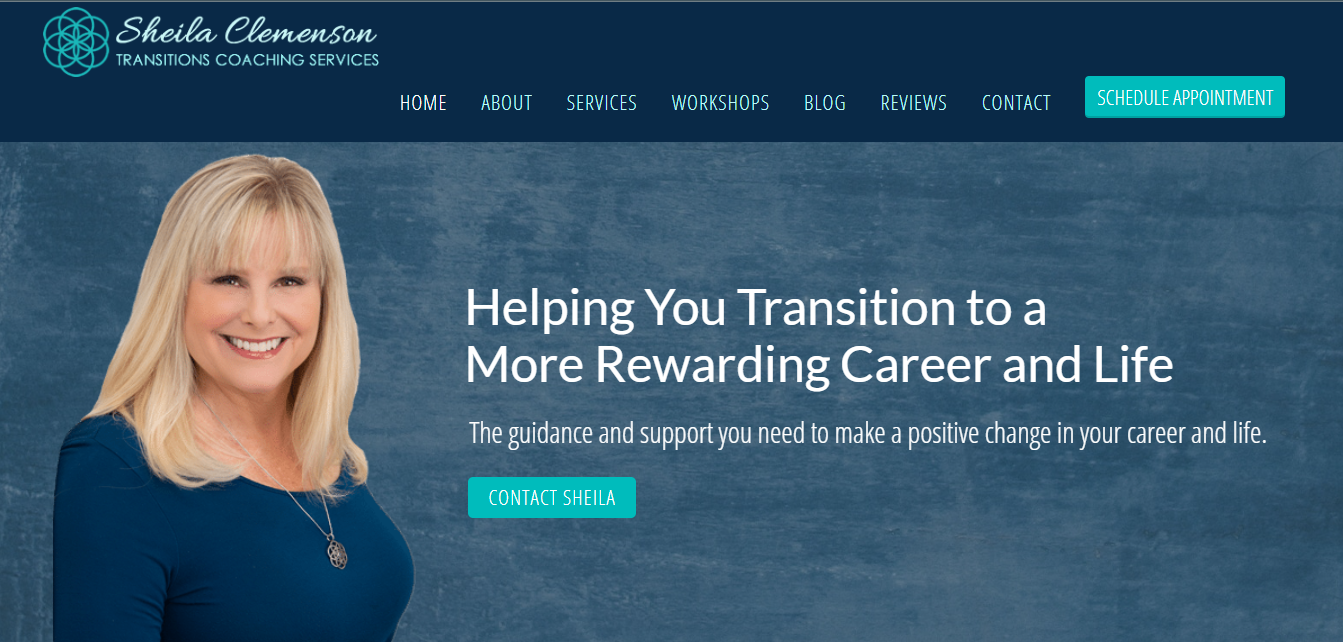 How To Pick The Right Coaching Niche
It's possible that after reading about all the popular coaching niches above, you're confused about which one to settle for. All of them are surely relevant.
You could be passionate about health and wellness but still drawn to executive or financial coaching because of the top-level clients you'll attract.
Amid this confusion, how do you pick the right coaching niche? Here's what I suggest:
Write down your skills and passions
The truth is, you can't give what you don't have. Remember, your clients are going to feed off your energy.
So, for your coaching business to thrive, you need to first know who you are and what drives you. Ask yourself these questions:
What am I passionate about?
What skills do I have?
What type of coach can I see myself being?
What topic do I enjoy talking about and never get tired of?
What topics do people seek my counsel on?
Write down the answers to these questions. Don't hold back and write as much as you can. You're going to spend a lot of time talking and counseling people. So, if you're not passionate about your niche, you're going to get tired easily and...give up.
Knowing yourself well will also help you in building a unique brand and marketing strategy. Remember that no other person can bring what you have.
Check the topics people are willing to pay for
As much as you're passionate about a niche, you also need to be sure that people are willing to part with their money to listen to your counseling.
How do you check this?
Use keyword research tools like Ubbersuggest, SEMRusm, and even Google Keyword Planner to look out for keywords people are searching for.
You can also check Google's "People Also Ask" section for popular questions from your intended target audience. Here's a sample: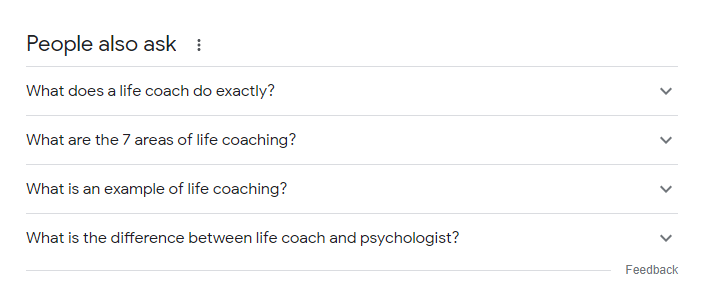 Niche down and define your target audience
Let me paint a picture.
Let's say that you're a stay-at-home mum seeking a fitness coach to help you maintain your health and fitness goals. While exploring online, you come across two websites: one offers fitness coaching for a variety of individuals, while the other specializes in designing fitness programs tailored specifically for stay-at-home moms.
Which option would you choose?
You'll likely go for the coach that caters only to stay-at-home moms because there's that instant trust that they will relate more with your struggles.
That's the power of niching down and defining your target audience. You'll attract clients that are genuinely interested in your programs.
As you're clear about who you're serving, you're also clear about the problem you're helping them solve and your approach or method.  
Conclusion
I hope this article has opened your eyes to the coaching niches that are most in demand and more importantly, how to choose the right niche.
I must point out here that it's okay if the niche you're interested in did not make it to the list. It doesn't mean that you'll not make money from it as long as you're passionate, skilled and there's a growing interest in the topic.
After all, the coaching landscape is constantly evolving, and new niches are emerging based on changing societal needs and trends.
With that said, when you're ready to launch your coaching business, you should host it on OnlineCourseHost.com. The platform is not only easy to use but is also powered by AI.
In addition to that, you have powerful marketing tools like Facebook Ads, and Email marketing to promote and market your coaching programs to your target audience.
If you need more information to grow your online coaching business successfully, you should check out the Course Creator Academy.
You will find everything you need to become a successful online coach all in one place for free.
To get notified when new content is available here at the Academy, you can subscribe here to our weekly newsletter:
If you are looking to ask any questions on online course creation, you can reach me here on my Facebook group:
Join the Course Creator Academy Facebook Group
Ready to learn how to launch your first course on OnlineCourseHost.com? Here are the helpful guides for you to check out:
I hope you found this post helpful; let me know in the comments below what other topics you would like me to cover or any questions that you have.
Thanks for reading… and enjoy the launch process! 😉
---
Course Creators Academy, a community by OnlineCourseHost.com
Founded by Vasco Cavalheiro
Online Course Creator