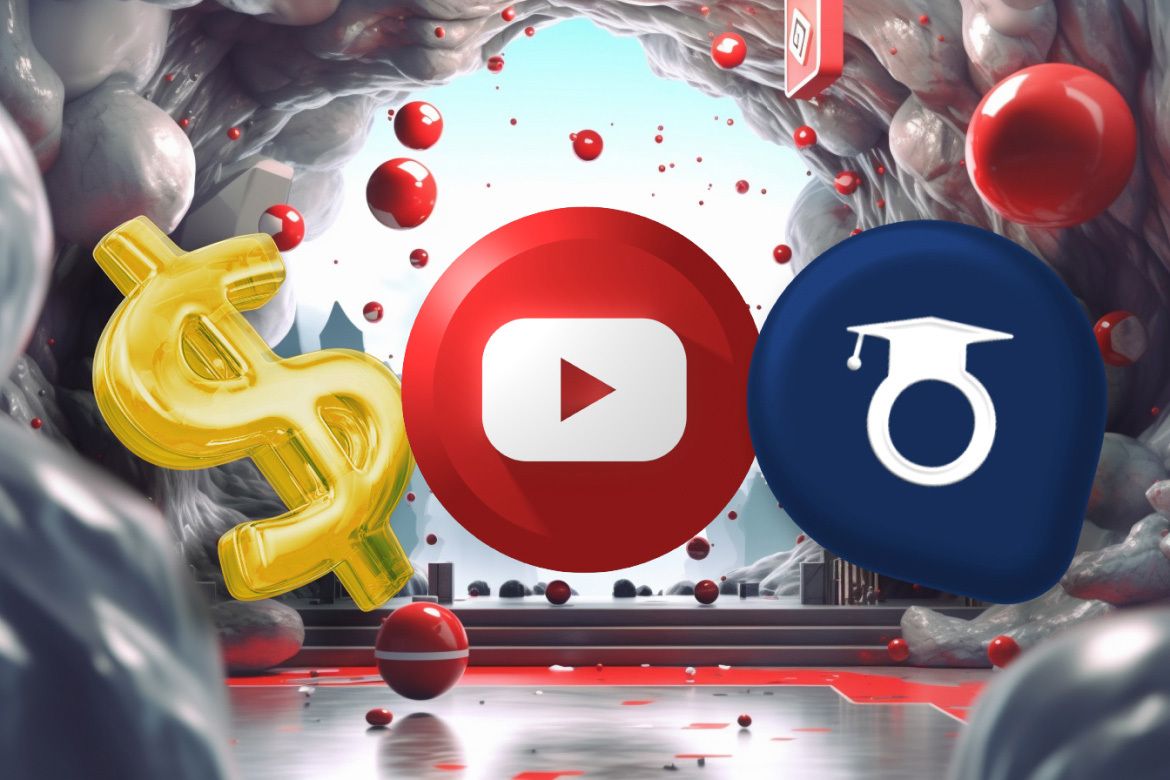 YouTube recently announced Courses for creators. Now, you can create and sell your courses directly on YouTube. Still wondering, how YouTube can benefit you as a course creator? Read the post to find out.
Are you leveraging YouTube to promote your courses? Do you have a YouTube audience?
If yes, then you'll love the recent announcement YouTube made. The platform now allows creators to create and offer courses directly on their channels.
YouTube announced "Courses" (currently testing in the United States, South Korea, and India) that will allow course creators to offer courses on their YouTube channel - both free or paid. Meaning YouTube is adding another monetization method other than ads to make YouTube income.
Yes, now on YouTube, you can directly create and sell courses to your audience. It's not a promotion channel anymore - it's the selling platform itself.
So, even if you haven't been using YouTube - this is your signal to start building your YouTube channel and selling your courses there.
In this post, you'll learn what YouTube courses are, why they benefit you as a course creator, and how you can leverage them to increase your course revenue.
You can also check out all the free guides available at the Course Creators Academy.
What is the YouTube "Courses" Feature?
In a recent survey, YouTube found that 93% of its viewers use YouTube for education, and one of the consistent feedback creators got was "to make YouTube learning more structured and engaging."
YouTube added the "Courses" feature to let creators organize their content into a series of lessons that can be grouped into a course.
It's better because courses are now combined with the fantastic features of YouTube:
Freedom to choose preferred language
Automatic captions (subtitles)
Connect with other learners
Engage with the creator
The "Courses" feature differs from the standard video format and allows creators to offer their viewers a more structured and cohesive learning experience.
Creators can:
Include study materials
Add quizzes, assignments
And interact with students
Why YouTube "Courses" is Great for Course Creators?
YouTube "Courses" is a significant game changer for online educators and will benefit course creators.
#1: Increase Audience Base
The first and most obvious benefit is that it allows creators to increase their audience size. YouTube is the 2nd most popular social channel, with over 2.5 billion users.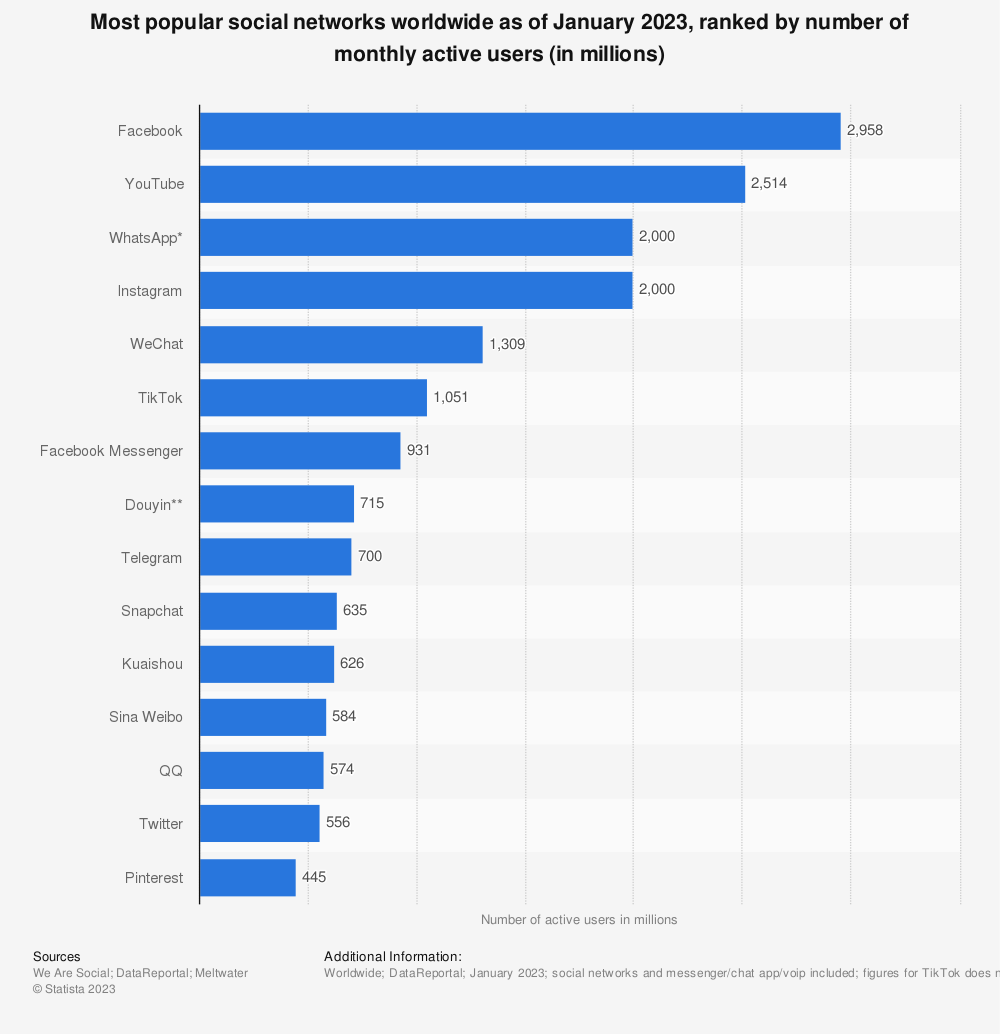 Meaning: it's a perfect platform to start building an audience of your own. The best thing is that you can now sell courses directly on the platform.
Now, creators won't worry about directing YouTube traffic to their course landing pages. They can convert visitors into students directly on YouTube.
So, if you already have a YouTube audience, you will have a much easier time converting students. But if you don't have a YouTube channel yet, don't fret.
The new "Courses" feature is still in beta; you have enough time to build your YouTube channel. So, if you start now, you will have enough audience when the feature is launched in your region.
Follow these guides to build your YouTube channel: How to Start and Monetize your YouTube Channel?
#2: Increase YouTube Engagement
One hidden benefit of the "Courses" feature is increased engagement.
Organizing YouTube videos into lessons and courses will create a more streamlined learning experience for your viewers. They'll be more likely to stick around and complete the entire course.
This way, students will spend more time watching videos without interruptions (ads), which will help you satisfy the YouTube algorithm. And it'll then push your content to more audiences.
#3: Access to YouTube's Analytics
YouTube's insights section is one of the most detailed analytics panels to view how your content performs.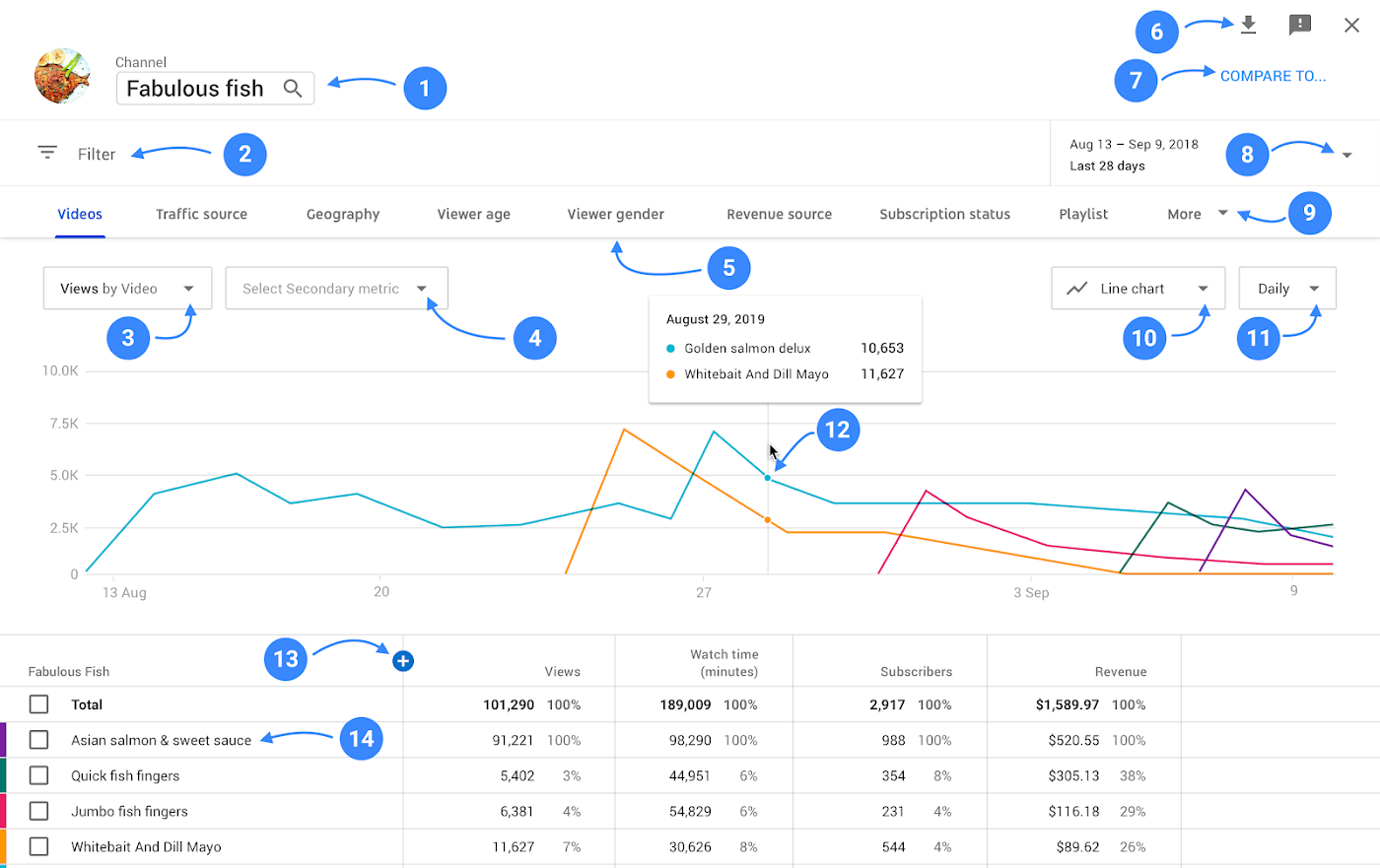 And when you publish your courses on YouTube, you can access the detailed YouTube analytics panel to see how students respond to your courses.
You'll be able to find out the following:
CTRs
Conversions
Monthly views
Average time duration
The best part, when you connect it with Google Analytics, you'll be able to view which keywords your subscribers used to find your videos.
#4: Build a Thriving Community
The best way to grow your course sales is by showcasing student testimonials, and YouTube is a great platform to collect testimonials as comments.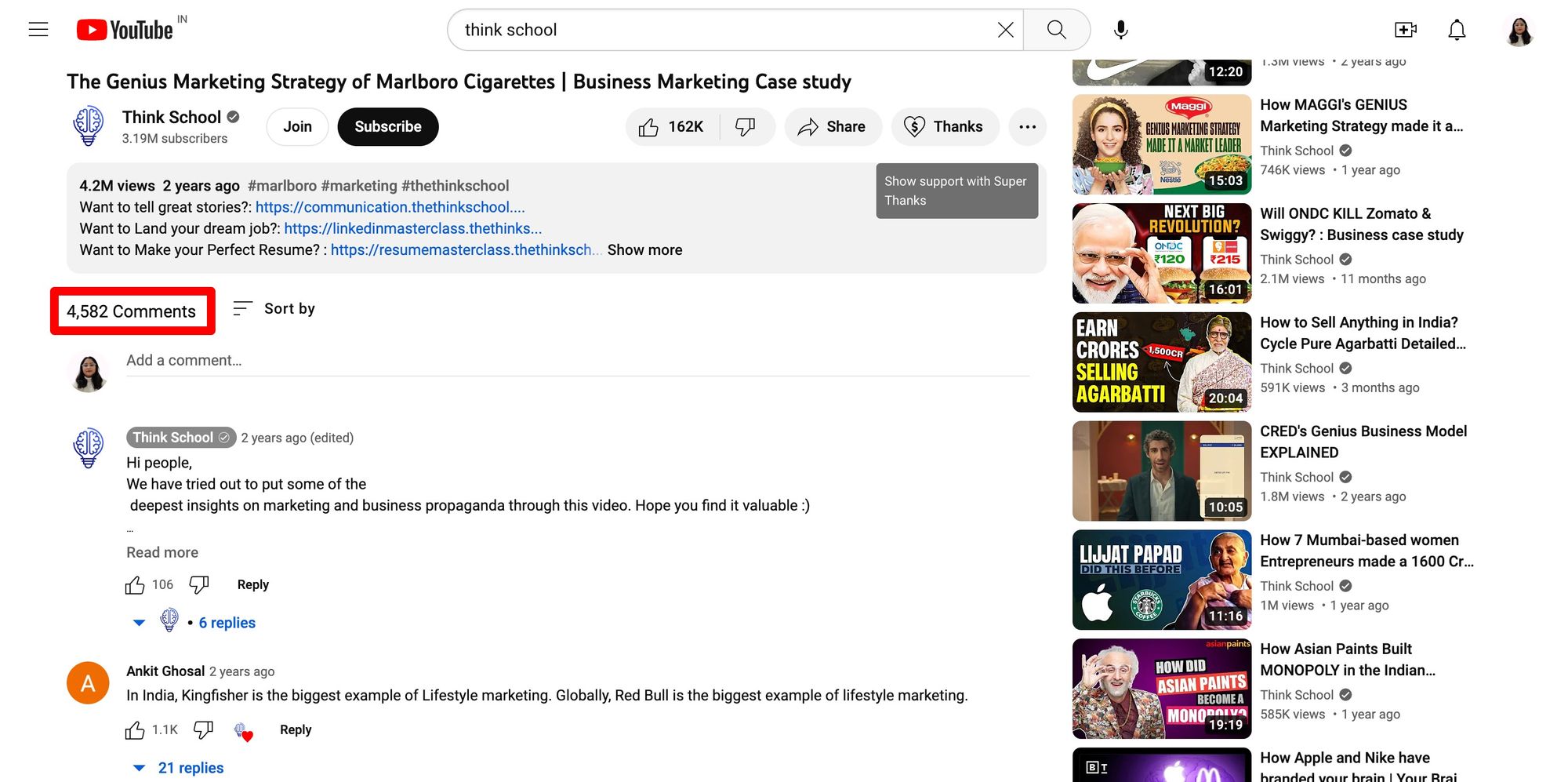 You can leverage such comments on your videos as testimonials to get more course sales.
Not only comments, though, YouTube offers a robust community engagement platform, also allowing creators to interact with their audience through live streaming, likes, and shares, which will help you grow your visibility and reach on the platform more.
The "courses" feature provides a dedicated space for learners to engage with your content and fellow students. For example, YouTube offers a "Community" feature that you can use to increase engagement. Here's how ThinkSchool is doing it: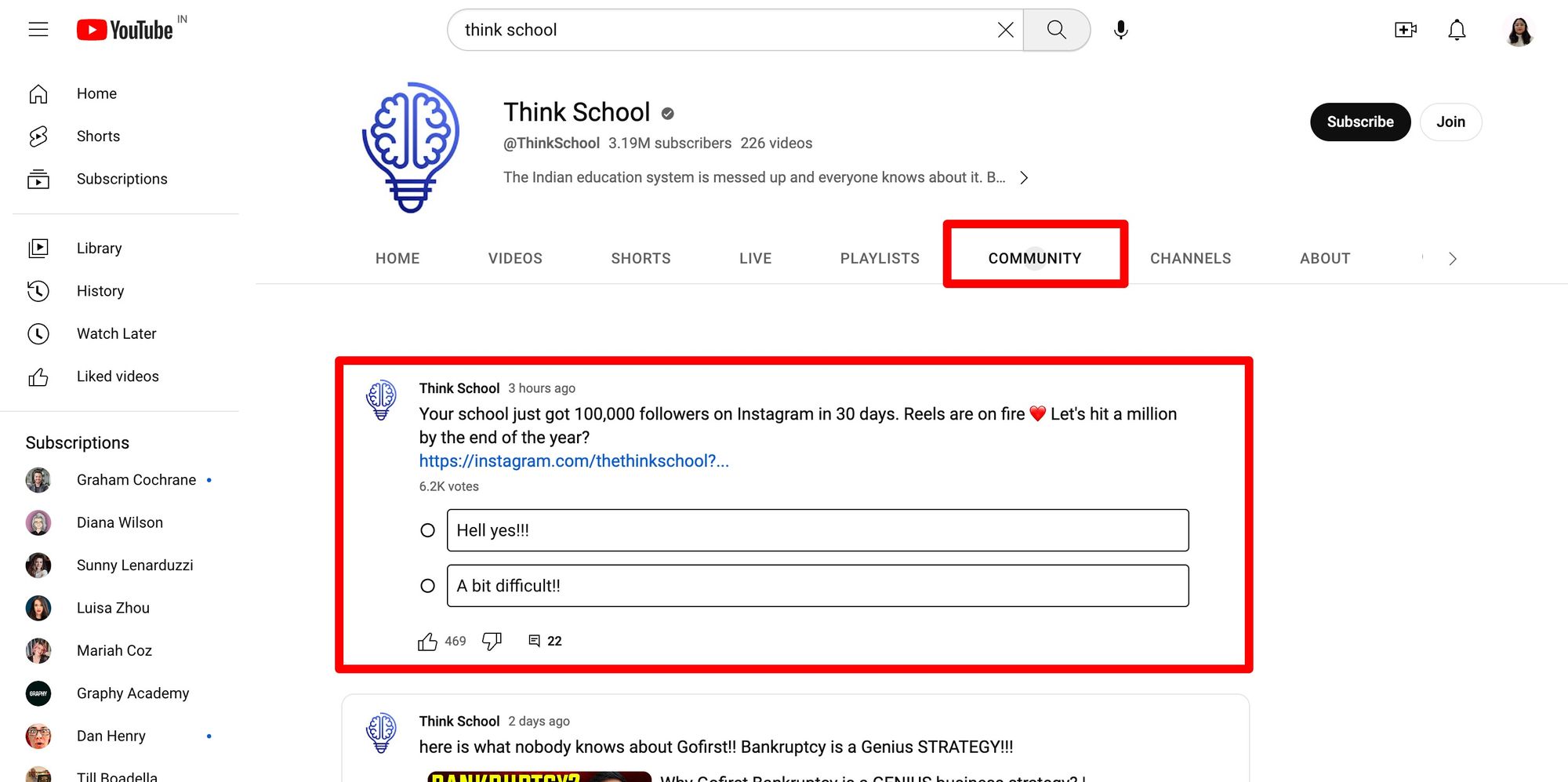 You can create polls, ask questions, get feedback, generate new course ideas, etc., to encourage discussion. This sense of community fosters discussions, peer-to-peer learning, and knowledge sharing, enriching the learning experience.
Conclusion: Prepare Yourself for YouTube Courses
YouTube's "courses" feature offers course creators numerous benefits:
An enhanced learning experience
Increased engagement
Improved discoverability
Monetization opportunities
Wider audience reach
Community building
Access to valuable analytics
It's an excellent tool for course creators to expand their educational offerings, connect with learners worldwide, and monetize their expertise effectively.
So, if you haven't already, start building your YouTube channel so you have enough engagement when the "Courses" feature is available in your location.
And if you need a course hosting platform, check OnlineCourseHost.com - an easy-to-use, white-label course hosting platform to sell your courses on a professional website.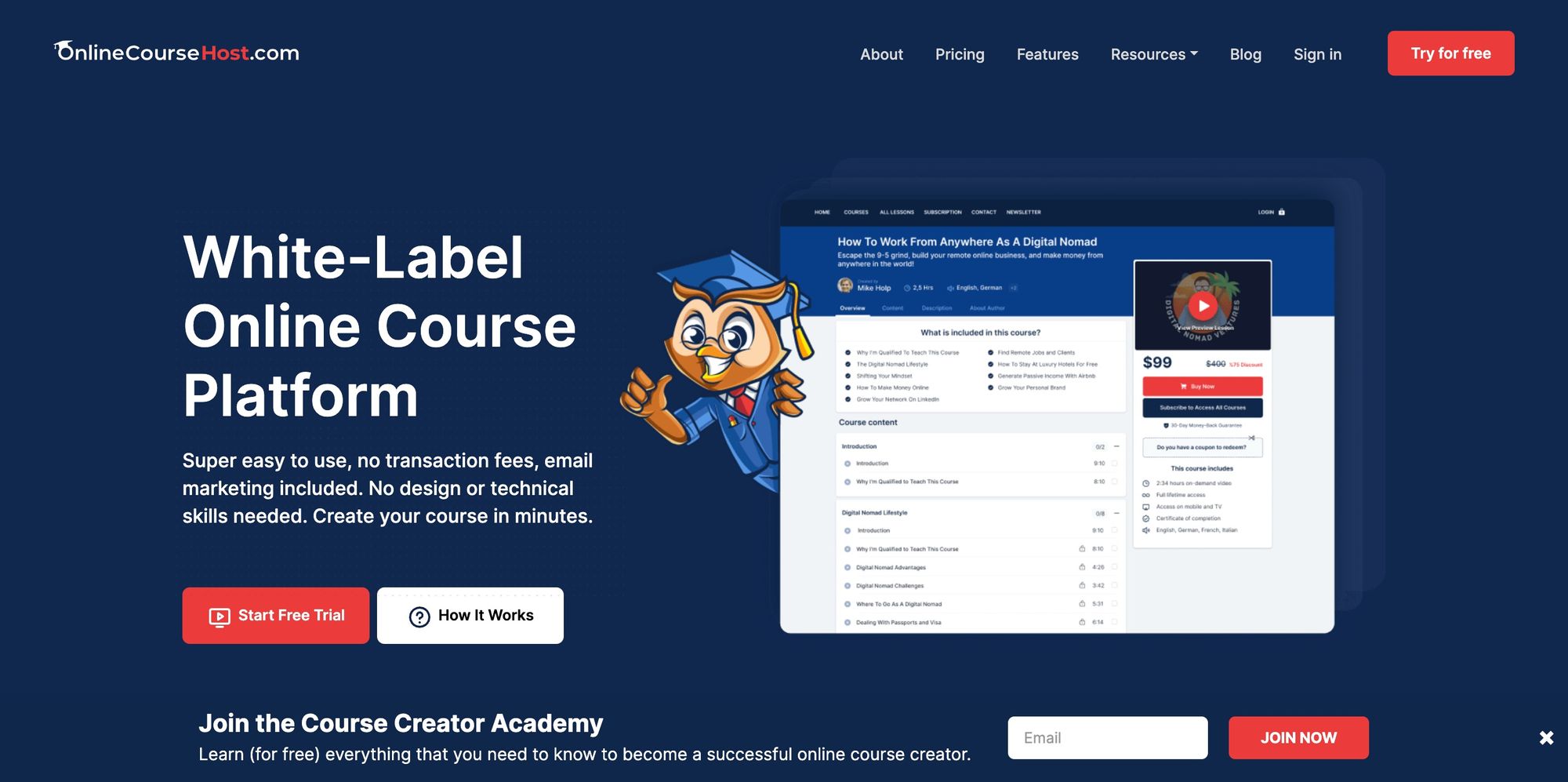 We publish helpful guides and tutorials on our blog to ensure we're helping new course creators. Join us to become the first to know when a new post goes out:
If you want to ask any questions on online course creation, you can reach us on our Facebook group:
Join the Course Creator Academy Facebook Group
I hope you found this post helpful. Let me know in the comments below what other topics you want me to cover.
Have any questions about growing your YouTube channel? Leave your questions below!
Thanks for reading… and enjoy the course creation process! 😉
---
Course Creators Academy, a community by OnlineCourseHost.com
Founded by Vasco Cavalheiro
Online Course Creator