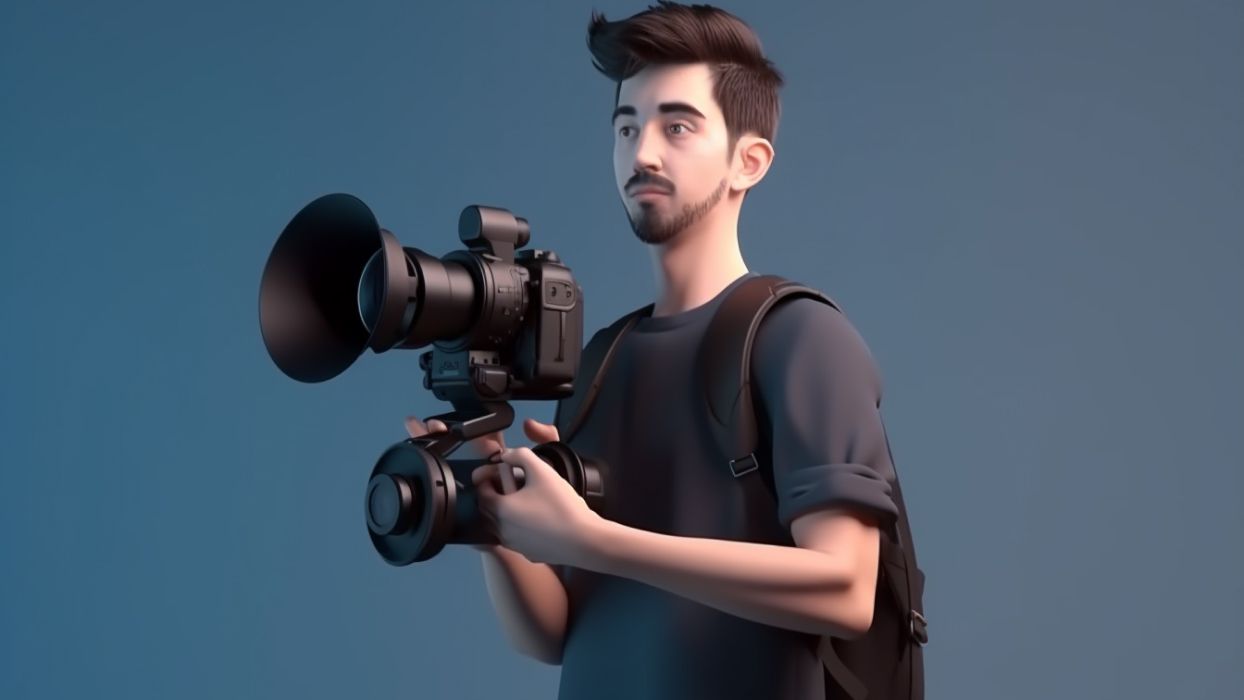 Learn from an experienced course creator what are the best options that you have available to record your online courses.
Are you an online course creator, looking for the best camera to record your online course?
While it is difficult to say that one single camera is the best for all situations, there are certain cameras that are much better for specific situations than others.
So, which are the best cameras for online courses?
The best cameras for online courses are:
Smartphone - easily available
Logitech C920 — cheap and easy to use
Sony A6400 — Good for beginners
Canon EOS R — for performance and quality recording
Nikon D3300 - Great for capturing great footage
Olympus Tough TG-5 - Best Waterproof Camera
Panasonic AG-DVX200 4K Camcorder -  Best Premium Professional Camcorder
The right camera will depend a lot on your needs as a course creator, so let me break it down for you.
You might be recording certain types of online courses that require professional videography, like for example a Yoga or cooking class.
In that case, you want to make sure that your content looks professional and of high quality. For that, consider using a Panasonic AG-UX180 4K Premium camera or Canon EOS R.
These types of cameras are typically equipped with a lens that can zoom in and out so that you can really get close-ups of your subject, as well as include a wide shot to get the entire scene in the shot.
You can also check out all the free guides that you have available here at the Course Creator Academy by clicking on the Academy link on the top menu bar.
If besides a camera, you are looking for other types of equipment needed to create online courses, check out this complete guide that I wrote:
Affordable Online Course Equipment - Complete Guide
If you are looking in particular for a microphone to go along with your camera, you want to look into: What Is The Best Microphone For Online Courses?
The most practical solution
If you're recording an online course that includes images, you'll want to make sure you're using a camera that can take high-quality still images as well.
Moreover, you may have been holding the appropriate camera the entire time, after all.
Many of our smartphones have capable cameras that we can also use to record great courses.
If you are producing simple screencast-style recordings and you just want to show up on camera from time to time, then your built-in webcam or your smartphone is more than enough for most cases (this is what I use myself).
Any modern brand of android phone or iPhone could be used.
The truth is some of our smartphones have the ability to create stunning online course videos with the correct studio lighting.
Nowadays, you most likely won't need anything as professional as a Canon or Nikon. With a few settings adjustments, your Android/iPhone is all you need to start recording and selling your courses.
Although using a smartphone to create an online course might be a great idea, it might be challenging, especially if you lack the necessary skills.
But it might not be super-practical for you to use your phone for recording all the time,  so set's then explore what other options you have available.
What to look for in a camera for recording online courses?
For online courses, it's best to have a camera that's lightweight and easy to use.
You'll also want one that has a wide-angle lens and is versatile enough so you can take photos directly from the camera or using apps on your phone.
So these are the factors that we want to keep in mind while reviewing the best camera for online courses.
Let's then go through our list of candidates one by one.
Smartphone - Easily available
It's common practice for people to record their online classes on their smartphones, but it's vital to understand that not all smartphones are made equal.
If you plan to record your online course with it, you should make sure that your smartphone has a good-enough camera, which often is the case.
The biggest advantage of recording an online course with your smartphone is that you probably already have it. 😉
Depending on the phone you use, you might be able to record in 4K, which is advantageous if you intend to use your video as a course introduction.
In most situations, a smartphone will do just as well in terms of recording quality as a more expensive camera.
Logitech C920 — cheap and easy to use
The Logitech C920 is an affordable and super easy-to-use camera that'll work well for most people.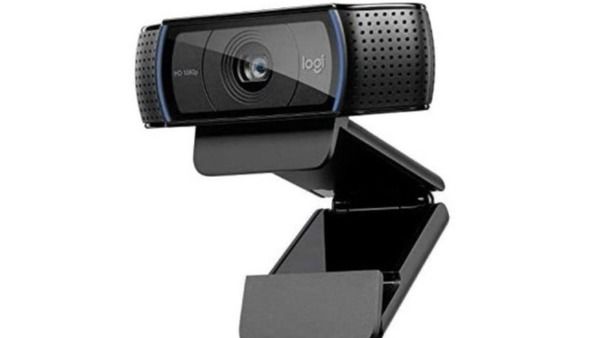 This camera has a very broad field of vision and will capture every detail with incredible clarity. It records in 1080p HD resolution
Also, you won't need to worry about setting up additional equipment or purchasing additional accessories for your video camera because it also has an integrated microphone.
This means you get to save more, which is super cool!
The nicest thing about this specific model is that it has software that enables you to edit video files in a simple way and without any technical expertise.
Plus, it has a Carl Zeiss lens with 20-step autofocus, which means your videos will be crystal clear no matter what. It also has an automatic light correction feature that ensures your videos always look great.
When it comes to ease of use, the Logitech C920 is a pretty good option. It's not as simple as just plugging it in and going, but it's not too complicated either. You should be able to set it up and start using it in under 10 minutes.
It has a built-in stand that you can use to prop it up on a desk or table, or you can mount it on a wall.
The camera also comes with a few different cables so that you can connect it to your computer or laptop however you want. And if you need to take it with you on the go, there's a carrying case that comes with it.
Sony A6400 — Good for beginners
The Sony A6400 is a great option whether you're a novice or simply want to learn how to operate your camera.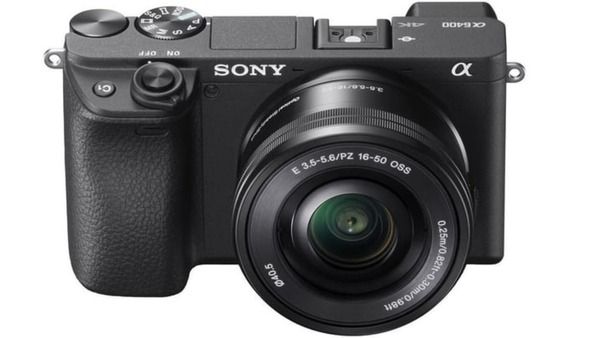 It makes it simple to capture images and videos of you recording your courses and features a high-quality lens.
The Sony A6400 has a 24.2-megapixel sensor, and a 3-inch touchscreen display, which means your photos are going to be clear and sharp.
This camera is perfect for beginner course creators because it is easy to use and it has a variety of shooting modes that can help you improve your course recording skills.
It has a built-in electronic viewfinder and an 11 frames-per-second shooting speed, which means you can capture the action quickly and easily. It can record in 4K resolution.
The Sony A6400 is also compatible with Sony's full-frame lenses, which means that you can upgrade your camera as your skills improve.
Overall, the Sony A6400 is an excellent choice for beginner course creators who want a camera that is easy to use and that offers a variety of features to help them improve their skills.
If you intend to use this camera to record your courses, there are a number of extra features that will be useful.
Such features include:
touch screen controls
automatic focus mode that ensures that objects stay in focus while recording
scene mode presets such as selfie photos or macro, which allow users to adjust their settings according to the subject being photographed.
Canon EOS R — for performance and quality recording
The Canon EOS R is a good camera for online courses. It has a fast processor and excellent quality, so you can shoot high-definition videos with ease.
What makes the EOS R so special is its new RF lens mount, which is a new type of lens.
RF lenses are smaller and lighter than EF lenses, and they have a built-in image stabilization system that helps to keep photos and videos sharp and stabilized.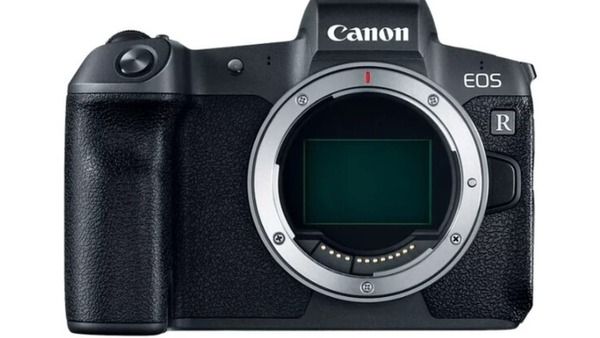 It means that you can take stunning photos and videos with incredible detail and clarity. The EOS R also has a dual-pixel autofocus system that's fast and accurate, so you never have to worry about missing a shot.
It also has a 30.3-megapixel sensor, which is the same as the one found in the 5D Mark IV. It can shoot 4K video at up to 60 frames per second, and it has a built-in NFC chip for wireless file transfers.
Plus, the ISO range of 100-40000 allows you to shoot in low light conditions without having to worry about noise.
The camera is equipped with built-in Wi-Fi and Bluetooth technology, so you can easily share your photos and videos.
The price of this camera, which ranges from $1,639 to $2,899, is its main drawback. That's a lot of money when you're just starting out as an online course creator.
This can be a choice worth taking into account if you're seeking the absolute best in terms of performance and quality.
This camera is perfect for course creators who want to take their recording skills to the next level. It's been designed with professionals in mind, but it's also perfect for amateurs who want to create high-quality photos and videos.
Nikon D3300 - Great for capturing great footage
The Nikon D3300 is a great camera for anyone looking to get into course creation. It's easy to use and records great videos.
It has a 24.2-megapixel DX-format CMOS sensor, which means it can capture photos and record videos with high resolution and clarity.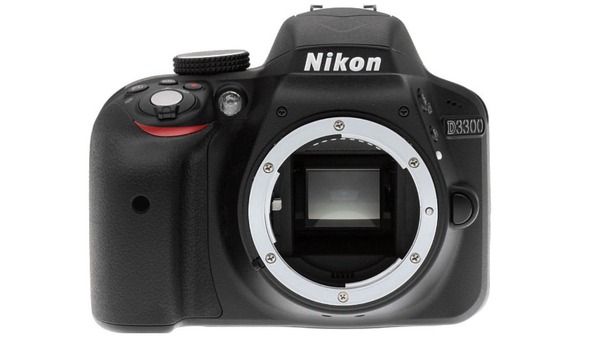 It has a 3-inch LCD screen and full HD video recording capabilities. It can shoot in low light conditions.
The D3300 is lightweight and compact, so it's easy to take with you wherever you go, and the LCD screen that makes it easy to frame your shots and check your photos as you're taking them.
When it comes to ease of use, the Nikon D3300 is a top-notch camera. From the moment you take it out of the box, it's intuitive and easy to figure out.
There are no complicated menus to navigate, and the buttons are well-labeled. Even if you're new to course creation, you'll be able to record great videos with this camera.
It also has a 3x zoom lens, which is great for capturing those far-off shots. Not to mention, the camera is lightweight and easy to carry around with you.
One thing I really like about the Nikon D3300 is that it's so lightweight. It's perfect for traveling, and you won't get tired of carrying it around all day.
If you're looking for a camera that's easy to use and delivers great results, the Nikon D3300 is a great choice
Additionally, this camera features an EXPEED 4 image processor and Full HD 1080p video recording at 60 fps.
Both features are important if you want your footage to look as good as possible.
Olympus Tough TG-5 - Best Waterproof Camera
The Olympus Tough TG-5 Waterproof Camera is a compact, waterproof camera with a 14x optical zoom lens.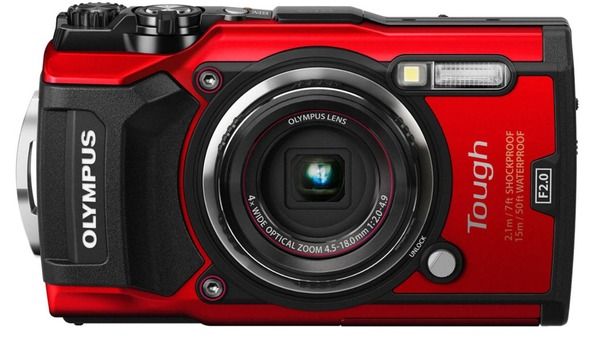 It's also available in Wi-Fi and NFC versions, so you can use your smartphone as a remote control or take pictures remotely. The camera has an all-metal body that's comfortable to hold.
The built-in Wi-Fi lets course creators wirelessly transfer videos of their courses and photos from their phones directly into their cameras without having to sync them first via USB cable.
It's also crushproof up to 220 pounds, so you don't have to worry about it breaking if you happen to drop it.
The TG-5 also offers 4K video at 30 fps with autofocus on the widest angle setting of 25mm
It is perfect for wide-angle shots in low-light situations or when there are people in front of you who need to be captured clearly.
And you get to use the NFC compatibility that allows you to pair your devices together quickly without needing any extra tools like cables or adapters.
Panasonic AG-DVX200 4K Camcorder  -  Best Premium Professional Camcorder
The Panasonic AG-DVX200 is a 4K camcorder that is perfect for those who want to make professional-quality videos.
This camcorder has a variety of features that make it easy to use.
For starters, it records in 4K resolution, so you're capturing high-quality video with amazing detail.
It also has a 12x zoom lens, which is great for getting close-ups of your subjects without having to move around too much.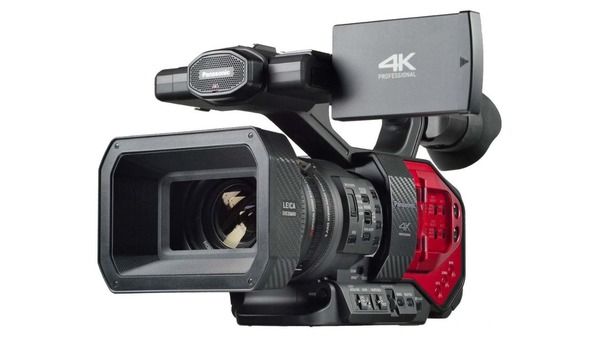 The Panasonic AG-DVX200 4K  also has a 3.0″ 1.04m-dot touchscreen display, which makes it easy to navigate through all of your footage without having to use your computer or phone screen.
It shoots video in DCI 4K (4096 x 2160) and UHD 4K (3840 x 2160), so it's perfect for course recording.
It has a variety of filters and effects that you can apply in real-time. Plus, it has an XLR audio input so you can easily connect external microphones.
The camera also features a rotating handgrip, which gives you more flexibility when shooting.
It has a wide dynamic range, and 2D/3D photo capture so you can capture both the bright and dark areas of a scene without any noticeable loss in quality. And the color reproduction is fantastic, too.
If you're looking for a top-of-the-line 4K camcorder that gives you a lot of flexibility when recording video, the Panasonic AG-DVX200 is your best bet.
The Bottom Line
If you're looking to create online courses, there are a few things to keep in mind.
The quality of the video will vary a lot depending on what kind of camera you choose.
For example, some cameras have a higher resolution than other models and offer better quality.
But don't get caught in the technicalities of comparing each spec one by one!
The best camera for you is the one that works for your course, your budget, and your comfort level.
My biggest recommendation is, is to start by trying the cameras that you already have, and see if that works for you.
Try your built-in camera and your phone first, to see if they fit your needs, and go from there.
Personally, I've been recording online courses since 2016, and I do mostly desktop recordings. I also show up on camera sometimes, and for that I use the built-in camera on my Mac and it works perfectly.
If you are recording other types of courses, the first thing to consider is whether or not you want a professional-quality camera or something more basic.
If money isn't an issue and you still want better results than what comes from standard smartphone cameras, then you have many options available, as shown in this post.
I hope that this guide has helped you narrow down your options and helped you figure out which camera best fits your needs.
Above all, remember that it's your content much more than your camera that is going to make or break your course.
If you want to know more about creating great online courses, check out this in-depth guide that I wrote about it:
How To Create an Online Course (Complete Guide, includes Free PDF).
Let me know if you have any questions, and enjoy the course creation process.
---
Vasco Cavalheiro
OnlineCourseHost.com Founder & Online Course Creator