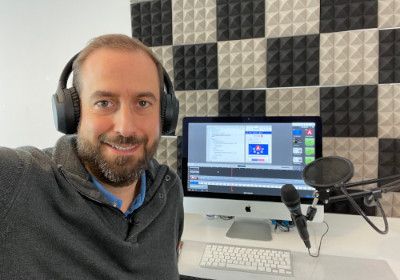 Welcome to the OnlineCourseHost.com Course Creator Academy. If you are looking to become an online course creator, then you have come to the right place.
The goal of the Academy is to give you all the information that you need to become a successful course creator, for free!
So just to clarify, the Course Creator Academy itself is not a paid product and never will be. All the information available is free and publicly accessible. 😉
This page that you are currently reading is the entry point to the Course Creator Academy, and you should refer to it as you go through the content.
Note: You can always refer back to this page by clicking on the Academy link on the top menu.
In summary these are the free resources that you have available:
Course Creator Guides
In this series of guides, we cover, in a logical and easy-to-follow order, all of the  topics below. Here is the all the content available in the Course Creator Guides, in the recommended reading order:
With these comprehensive guides, you will you will know exactly how to start your own successful online course business!  We want to keep this content concise so that you can quickly read it and get up to speed quickly.
Further Reading
Although we recommend that you focus on the in-depth guides first, we also have a blog that is a great source of information on all things related to online course creation.
You can find here the most important blog posts, in no particular order, organized by category:
Online Course Marketing Posts
Revenue Reports Posts
Best Practices Posts
Course Creation Posts
Platform Review Posts
Course Creation Software Review Posts
Frequently Asked Questions
Here are some of the most common questions that we get, and the corresponding answers:
Couldn't find an answer? Write us in the comments below
Miscellaneous Posts
We keep this content updated and publish new content frequently. You can check  this page from time to time, or you can subscribe to the Course Creator Academy and we will notify you when new content is available:
Why the Course Creator Academy?
Our goal here at the Course Creator Academy, is to provide you with all the necessary information that you need in order to become a successful online course creator.
The content of the Course Creator Academy is meant to both aspiring and established course creators. Although the content is especially useful for aspiring course creators,  established creators will also get a lot of ideas out of it too.
The goal of the Academy is to provide you with a complete blueprint that you can use to implement your own online learning business.
Being online course creators ourselves, we want you to learn directly from someone who has the experience doing what you are trying to do yourself.
Let us know in the comments section below if you have a request for a particular topic not yet covered, and we will look into it.
We are looking forward to help you as much as possible to become a successful online course creator.
Make sure to join us in our Facebook Group Community, ask any questions that you have about online teaching, and you are sure to get an answer.
Any further questions?
If you have any  questions about online course creation in general or ideas for new guides on a new topic that we have not covered yet, please post them in the comments section below.
---
Vasco Cavalheiro
OnlineCourseHost.com Founder & Online Course Creator
LinkedIn   Facebook Page   Facebook Group   Twitter
You are welcome to ask me any questions in the comments below: 👇👇👇👇