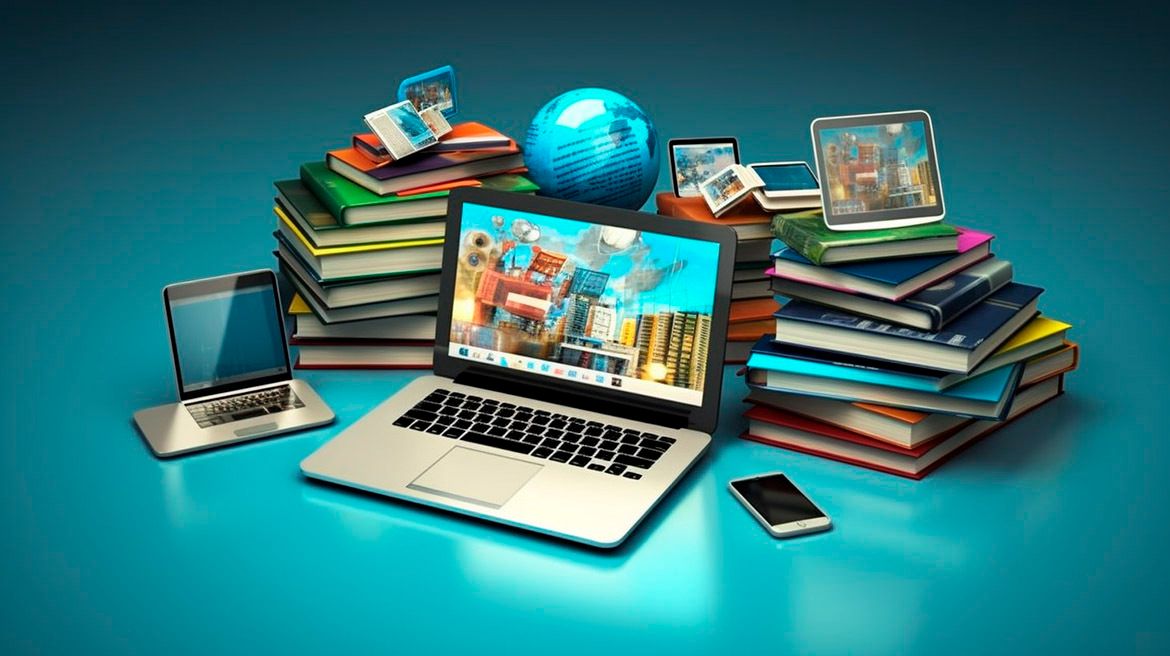 Looking for a free website template to design your course website? Here are the best online course hosting platforms that offer free website templates for online course creators.
While starting an online course business, you have to purchase many things, from equipment to software to greenscreen — all adding to expenses.
A common question is whether purchasing a fancy website theme is necessary to run a successful business.
The answer is: NO.
When you're starting, using a premium website theme is unnecessary. You can build a professional website using a free template provided by your online course hosting software.
Because you can always invest in a premium website when you start making revenue and are ready to scale.
Right now — when your focus is to build a business while keeping expenses minimum — you just need to find an online course hosting platform that provides a free website template.
This post lists the best free website templates for online course creators and the criteria for choosing the right one for your business.
You can also check out all the free guides available at the Course Creators Academy.
How to choose the best free website template provider?
You'll get a free website template as a freebie with your online course software. So you need to look for a reliable online course hosting software that also provides a free website template.
Not all software is created equal, so you must research before choosing an online course platform suitable for your business.
If getting a free website template is one of your priorities, here are the things to consider when choosing online course hosting software:
Feature-rich free template
First, look if the online course software provides a free website template — but don't stop there. Providing a free template is not enough because many free templates lack many features:
You can't customize most elements.
You can't remove their default branding.
You can't add your branding.
Look if the platform includes a free template with many customized options like branding, domain, logo, etc. It shouldn't limit you. That way, you'd have a generic-looking website similar to most websites online that won't help build your brand.
Easy to customize
Then ensure the website template should be easy to customize. The primary function of an online course hosting provider is to simplify hosting courses which also includes simplifying building a fancy website even for non-techies.
See if the hosting provider has an easy-to-use website customizer. It should be as simple as adding/removing elements by dragging and dropping.
Customer support
Third, check their customer support system. What support options are available? How long is their response time? Is the support agent friendly? Are they willing to help? How far can they help?
Your online course hosting platform should provide a friendly customer support team and multiple contact options (phone, chat, email) for you to reach out. On top of that, their response time should be low.
Affordable
Also, look if it is affordable or not. Carefully analyze each feature the hosting company provides and determine if pricing is justified. Many options are available, so don't settle for an expensive option that doesn't offer many features.
4 best online course hosting platforms with free website templates
Now that we've set the criteria, here are some of the best online course hosting platforms with a free website template for you to begin your research.
OnlineCourseHost.com — the most-affordable, AI-powered course hosting provider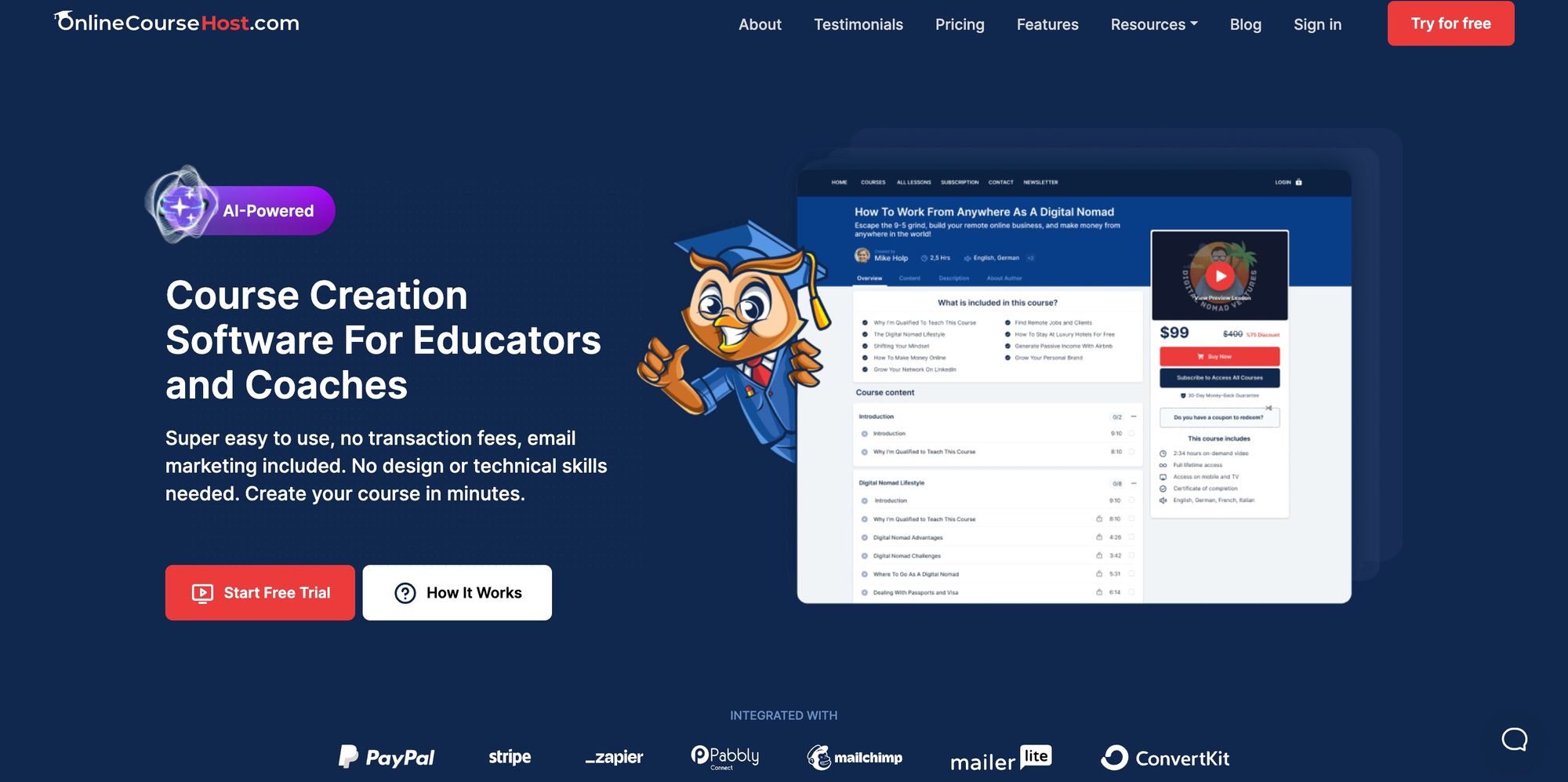 If you're a beginner looking for an easy-to-use, affordable, and simple course hosting platform that provides a fancy website template, then OnlineCourseHost.com is perfect.
Not only do you get a free website template, but you also get a free subdomain (costs $11–$20 per year) that you can change anytime. And you can add your custom domain whenever you want.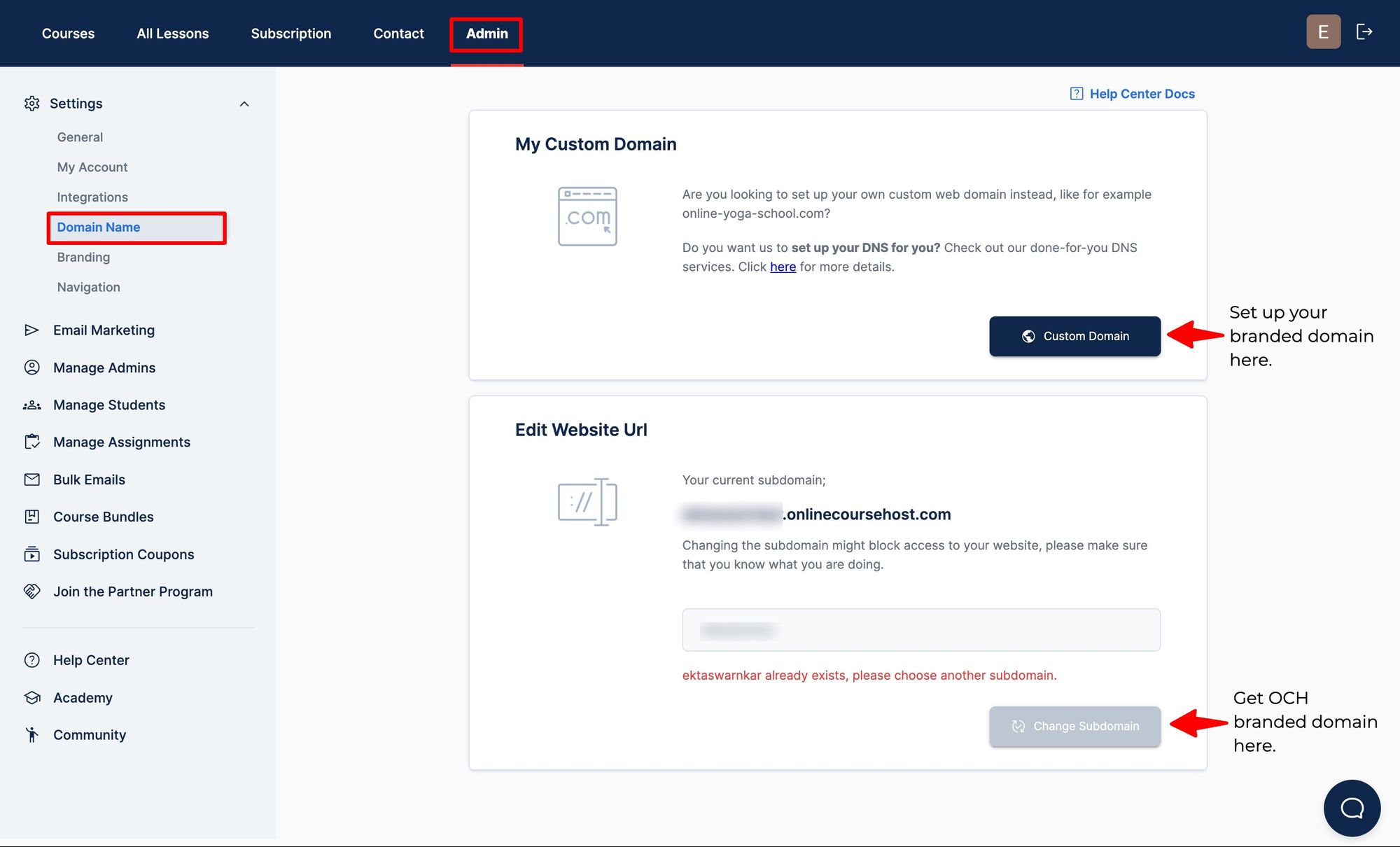 We recommend you set up a custom domain from the start, but if you don't want to, you can get a free subdomain and use it forever.
OnlineCourseHost.com also gives you many options to customize your website with your branding. You can use your fonts, add your logo, and include your brand colors.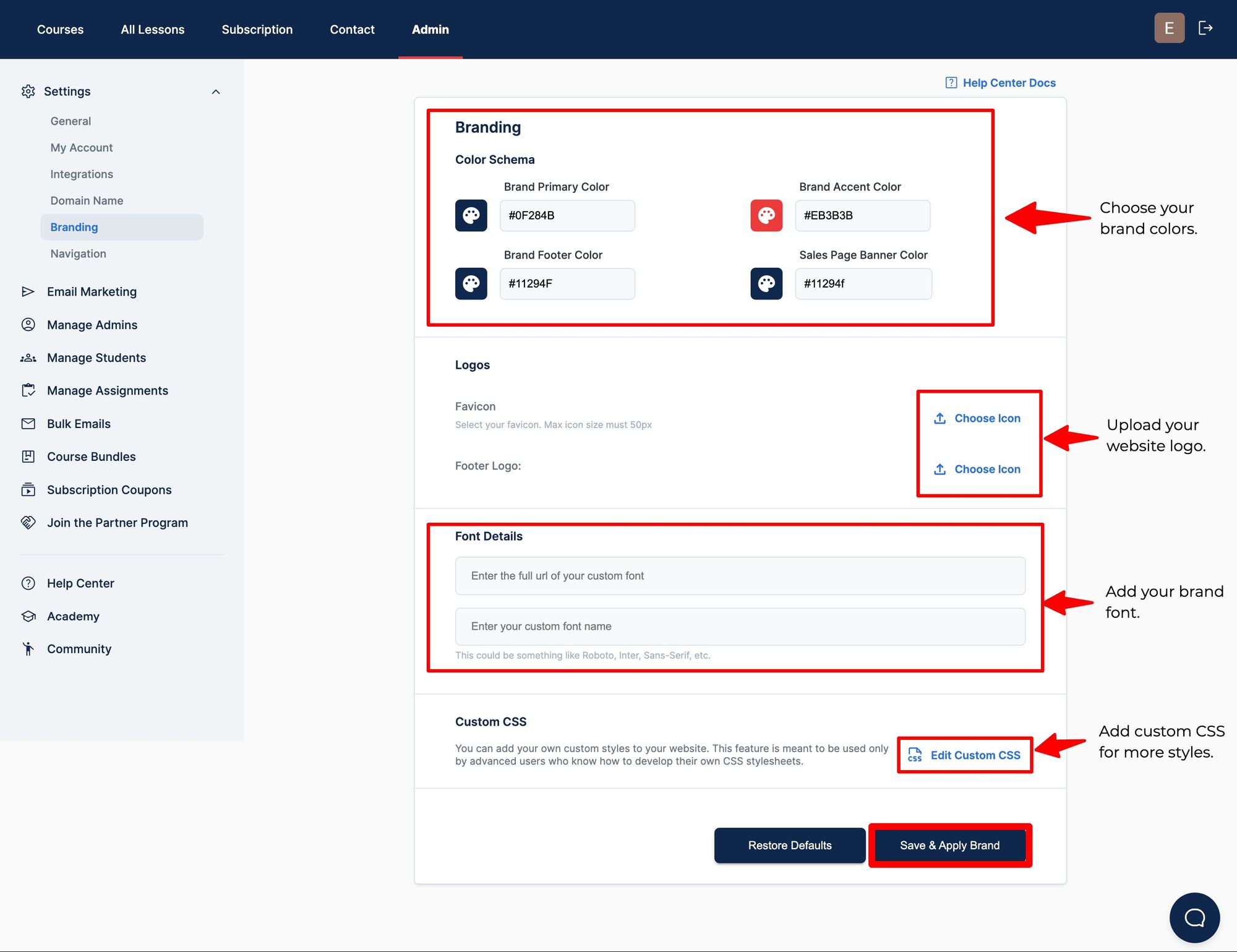 You can add many elements to your website — a contact form, email newsletter, guarantee option, subscription form, Google login, etc.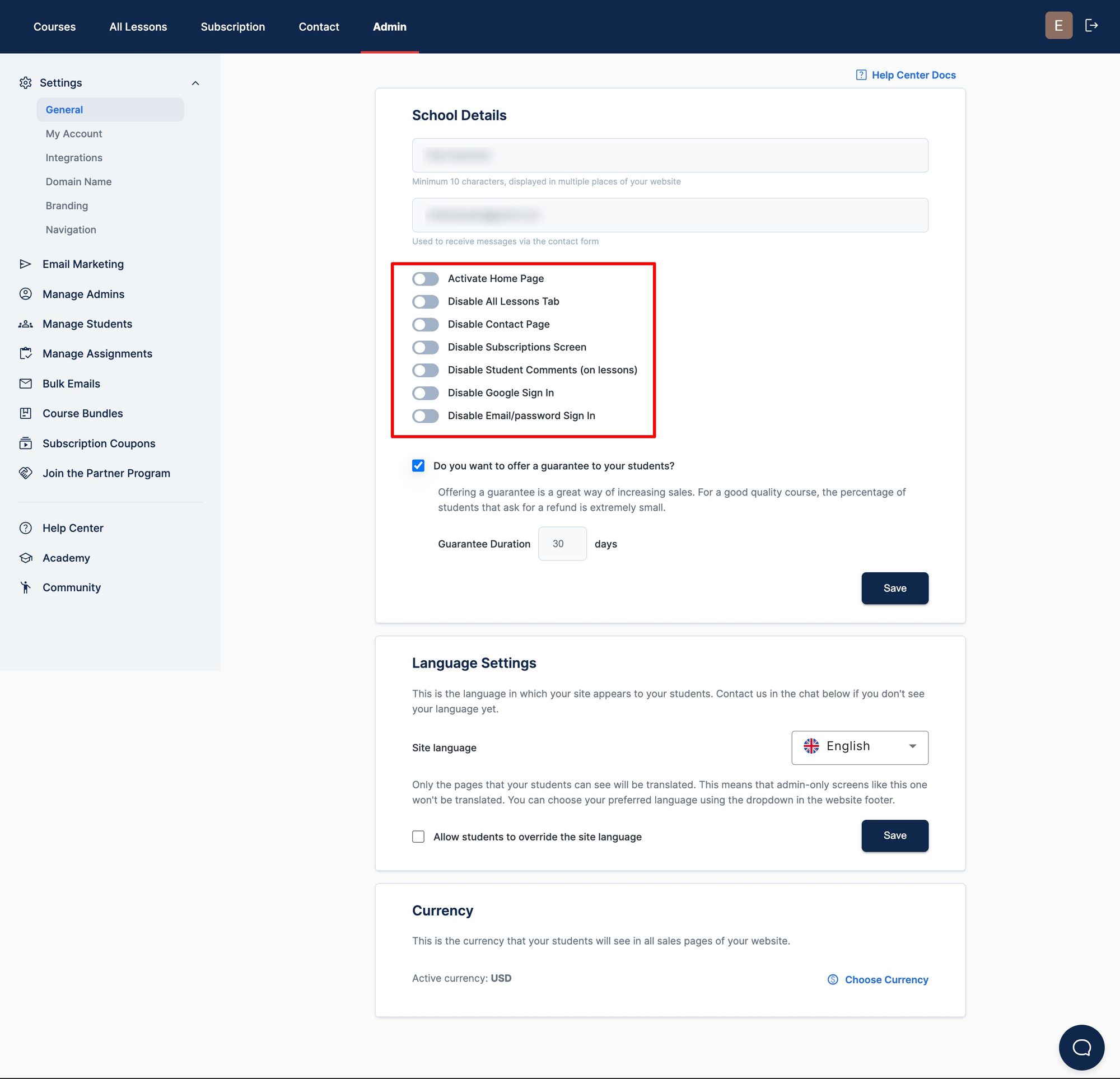 And setting up a course landing page can be done in less than ten minutes. All you need to do is fill in some basic information and get a stunning course sales page.

OnlineCourseHost.com simplifies building a landing page by leveraging the power of AI. To increase your course sales, you need to instruct AI to generate intriguing course titles, descriptions, and subheaders.  
On top of that, it provides excellent customer service 24*7 and many ways for self-service: free help center and a free online course community to interact with other course creators.
OnlineCourseHost.com starts at $21/month when paid annually — the perfect plan for getting a full-fledged online course business-building platform with marketing tools included.
Sign up for a free OnlineCourseHost.com trial here.
Podia — easy-to-use online course hosting provider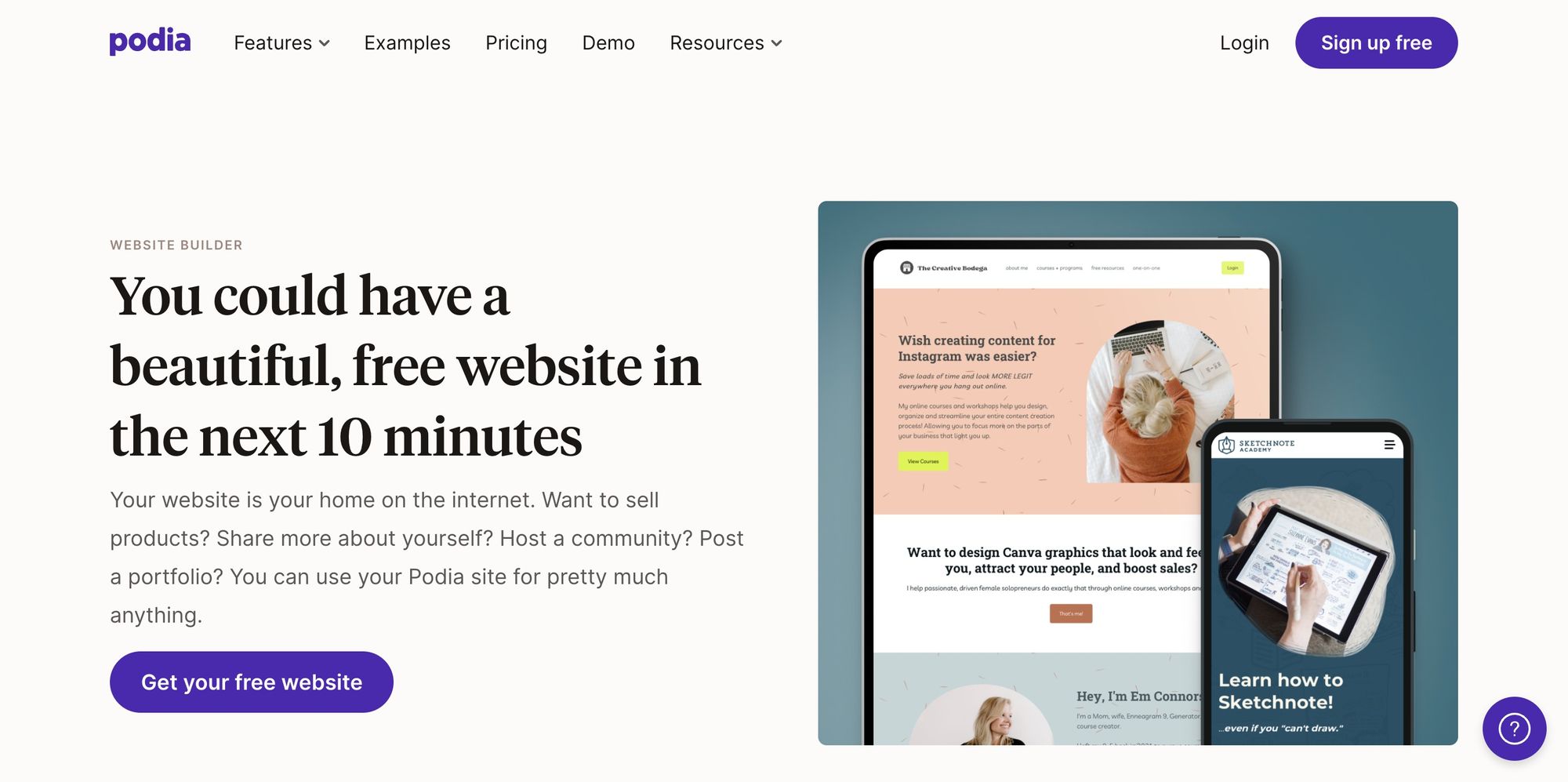 Podia is a great online course hosting platform that provides a free website template — if your budget is a little more.
Podia's website builder gives you tools to sell products (online courses, ebooks, digital downloads), build an about me page, create a portfolio, and host your online community.
Podia also gives you a custom domain, email forms embed option, and branding customization to build a professional website. However, it's a bit pricey, with the lowest plan starting at $33/month.
You can opt for a forever-free plan, but then you'll have to pay an 8% compulsory transaction fee with every purchase. You can only add one service, can't sell courses, and don't have chat support.
Thinkific — fully ecommerce integrated online course hosting platform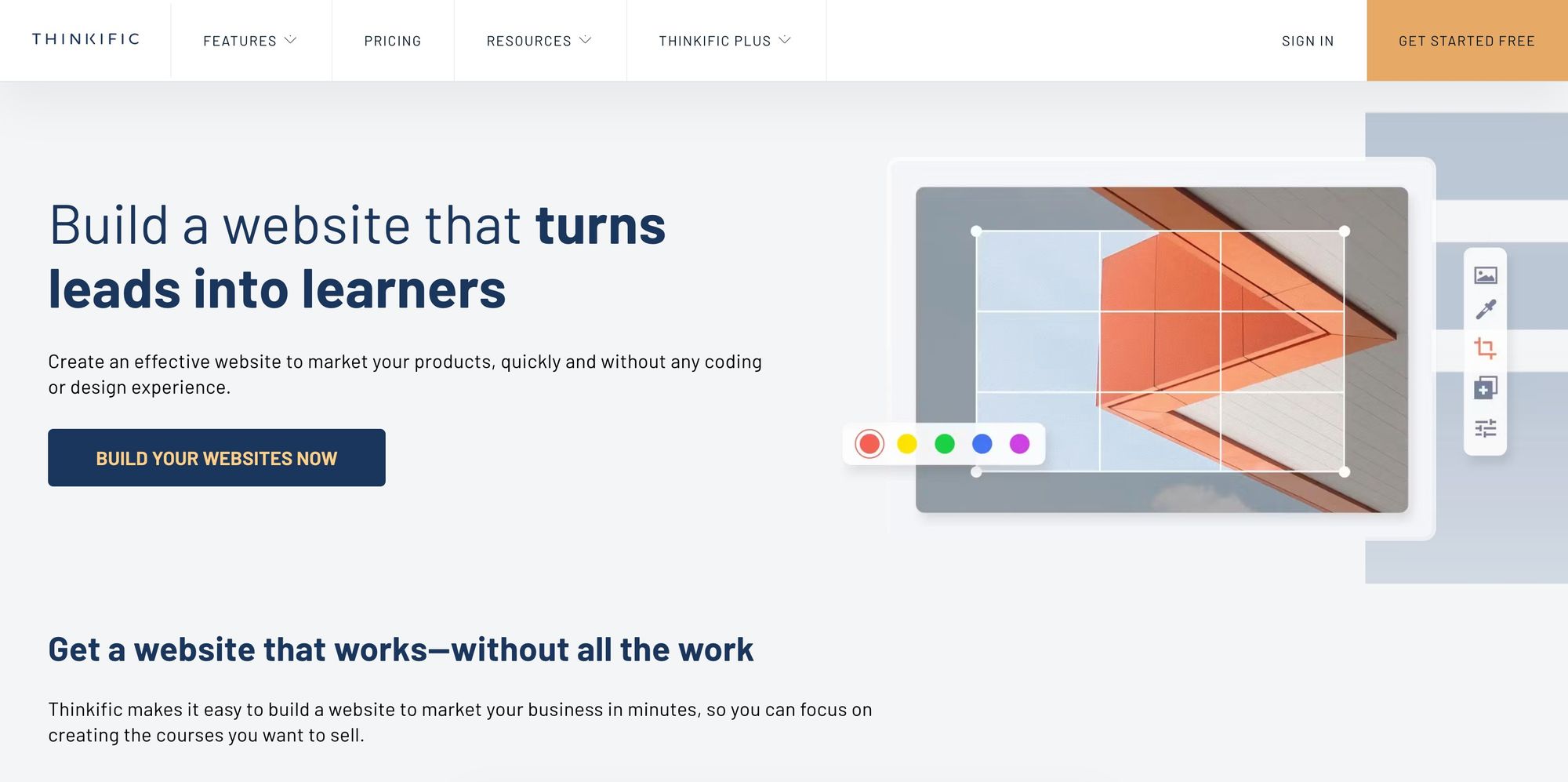 Thinkific is another excellent option for an online course hosting platform with a free website feature.
Thinkific offers many templates to choose from, and you can customize your website however you like: branding, logo, website (custom) domain, and 80+ app integrations to make marketing even more effortless.
Another benefit of choosing Thinkific is the on-page checkout option, allowing buyers to purchase products while staying on your website. This simplifies the buying experience and helps you increase your sales.
Thinkific's lowest pricing plan starts at $36/month. Like Podia, you can build a free website but can only sell one course and have email support for only 30 days.
Teachable — best no-code online course hosting provider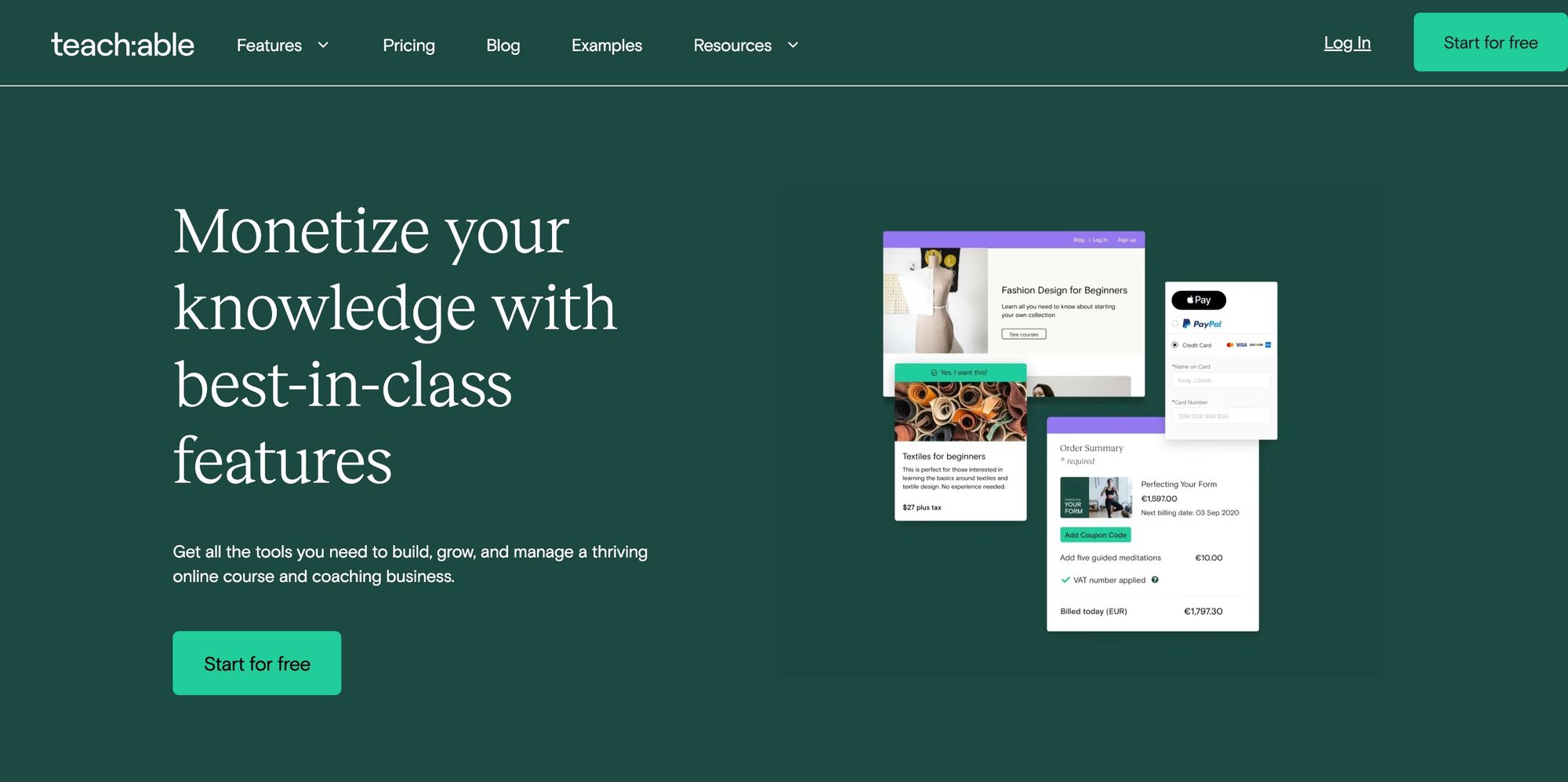 If you're looking for a beginner-friendly online course hosting platform that lets you build a free website with no technical skills such that you can drag and drop elements, then Teachable is perfect.
With Teachable, you can add branding to your website, create multiple course landing pages, and optimize your website and every landing page for SEO to drive organic traffic.
Plus, Teachable is known for its excellent customer support. For premium members, Teachable offers a bunch of great support opportunities for upskilling:
Weekly group coaching sessions
Business training courses
Creator community membership
Teachable's lowest pricing plan costs $39/month and charges a 5% transaction fee with every purchase, and you can only publish five courses. They also offer a free plan but charge $1 + a 10% transaction fee per purchase.
Final thoughts: best online course hosting platform with a free website template
If you're unsure about an online course hosting platform offering a free website template, remember five things: you need a reliable, fast-loading, easy-to-use, highly secure, and supportive service provider.
You need a platform that lets you build a good website, sell courses, and seamlessly build a community of students. You need a platform that offers 24*7 customer support to help you with any queries.
OnlineCourseHost.com is an affordable, beginner-friendly, AI-powered platform with marketing tools that also provides a fantastic website builder and incredible customer support to build and grow an online course business.
Sign up for our basic plan today and try it yourself.
Plus, we have an invaluable resource library: Course Creators Academy, to help you design engaging courses.
We publish helpful guides and tutorials on our blog to ensure we're helping new course creators. Join us to become the first to know when a new post goes out:
If you want to ask any questions on online course creation, you can reach us on our Facebook group:
Join the Course Creator Academy Facebook Group
I hope you found this post helpful. Let me know in the comments below what other topics you want me to cover.
Have any questions about choosing the right course hosting platform? Leave your questions below!
Thanks for reading… and enjoy the course creation process! 😉
---
Course Creators Academy, a community by OnlineCourseHost.com
Founded by Vasco Cavalheiro
Online Course Creator