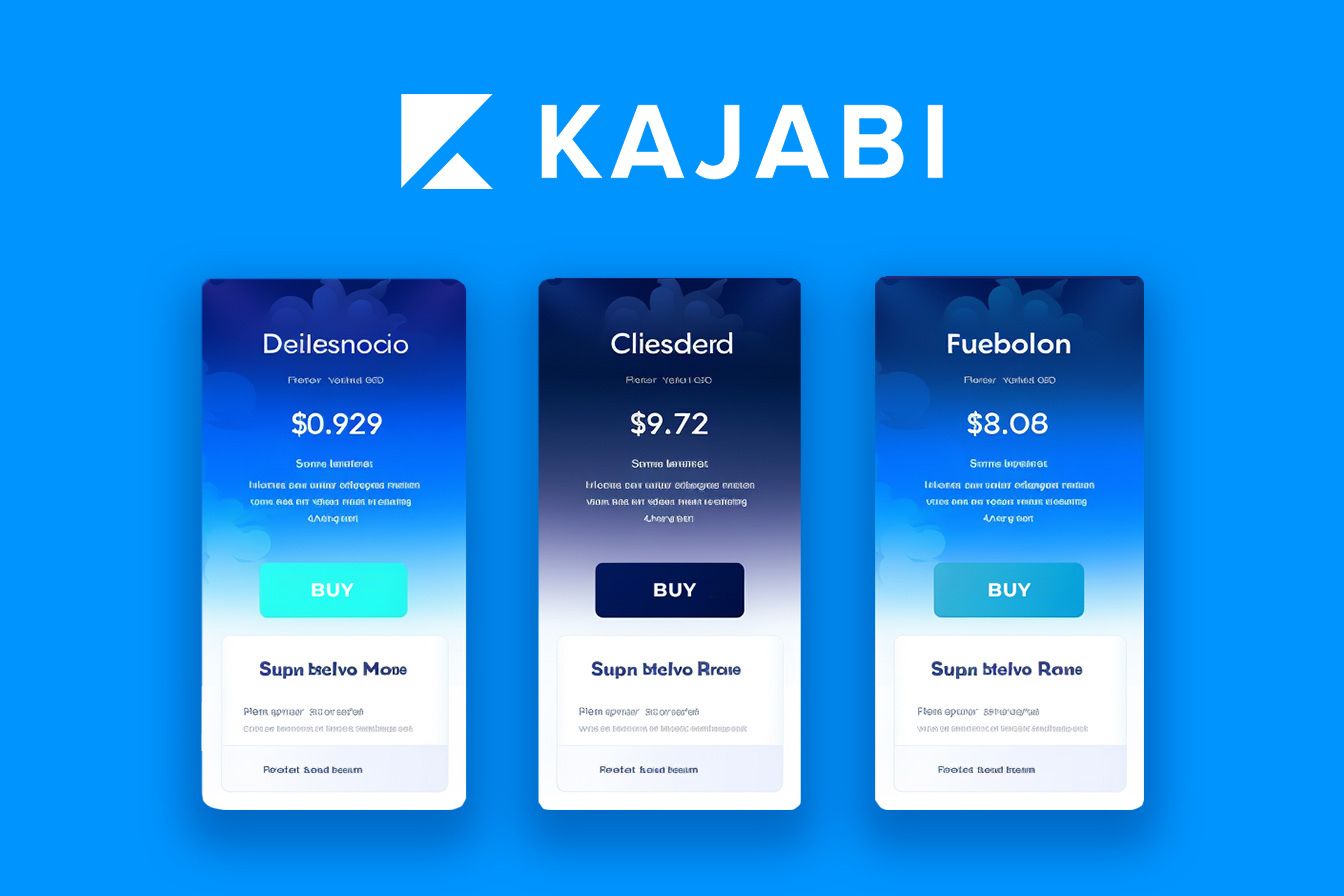 A complete in-depth guide to the Kajabi pricing plans, fully updated in 2022, from the point of view of an experienced course creator. I will help you choose what is the best pricing plan for you.
Choosing the right online course platform is absolutely critical for you as a course creator. It's one of the most important decisions that you will ever make.
If you are a course creator like me, you have probably wondered at some point if the Kajabi online course platform is a good fit for you.
Notice that Kajabi is one of the most expensive online course platforms on the market, if not the most expensive right now.
So before selecting a Kajabi pricing plan, I recommend that you do some extensive research.
Because if you don't, there is a good chance you will overspend or miss out on critical features that you will end up needing.
But don't worry, I have done all the research for you so you won't have to. 😉
So what pricing plans does Kajabi offer?
Here are the pricing plans currently offered by Kajabi:
A Basic Plan priced at $149 per month or $1428 per year ($119/month)
A Growth Plan priced at $199 per month or $1908 per year ($159/month)
A Pro Plan priced at $399 per month or $3828 per year (319/month)
There is also an add-on plan that is priced depending on your choice of integrations and requires you to contact support.
But which Kajabi plan includes which features, and which one is right for you?
That's what I'm about to show you. 😉
You can also check out all the free guides that you have available here at the Course Creator Academy by clicking on the Academy link on the top menu bar.
You can also check out these other articles I wrote on Kajabi: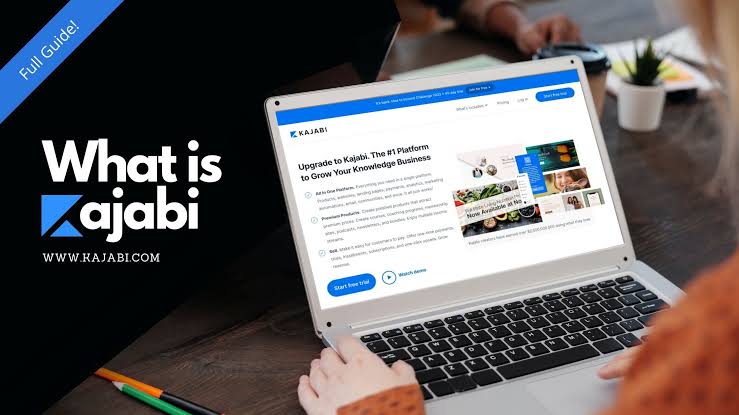 Kajabi Overview
Kajabi is an all-in-one platform that makes it simple for digital product creators to launch a profitable online business, so it's not specific to online courses only.
By combining all of the components of a successful online business in a single user-friendly platform, Kajabi enables you to successfully create and sell your online courses and other digital products.
Kajabi, unlike some of its main competitors, provides much more than just a course creation platform; it also provides a variety of other business-enhancing features such as website creation, landing page creation, email marketing software, analytics, and much more, making it easier to grow your business faster.
Since launching in 2010, Kajabi has emerged as one of the fastest-growing business platforms, with sales of digital products totaling over 3.5 billion dollars.
Kajabi Pricing Overview
Pricing is an important consideration in the online course and digital product industry. Since your purchasing decision will be largely influenced by the cost, the value you get, and also your specific budget, it is essential that you understand what exactly you get for your money.
So, without further ado, let's take a deep dive into Kajabi pricing plans and their features.
Kajabi, like others, offers a number of paid pricing plans, which include:
the Basic Plan
the Growth Plan
and the Pro Plan
Here's a breakdown of the plans: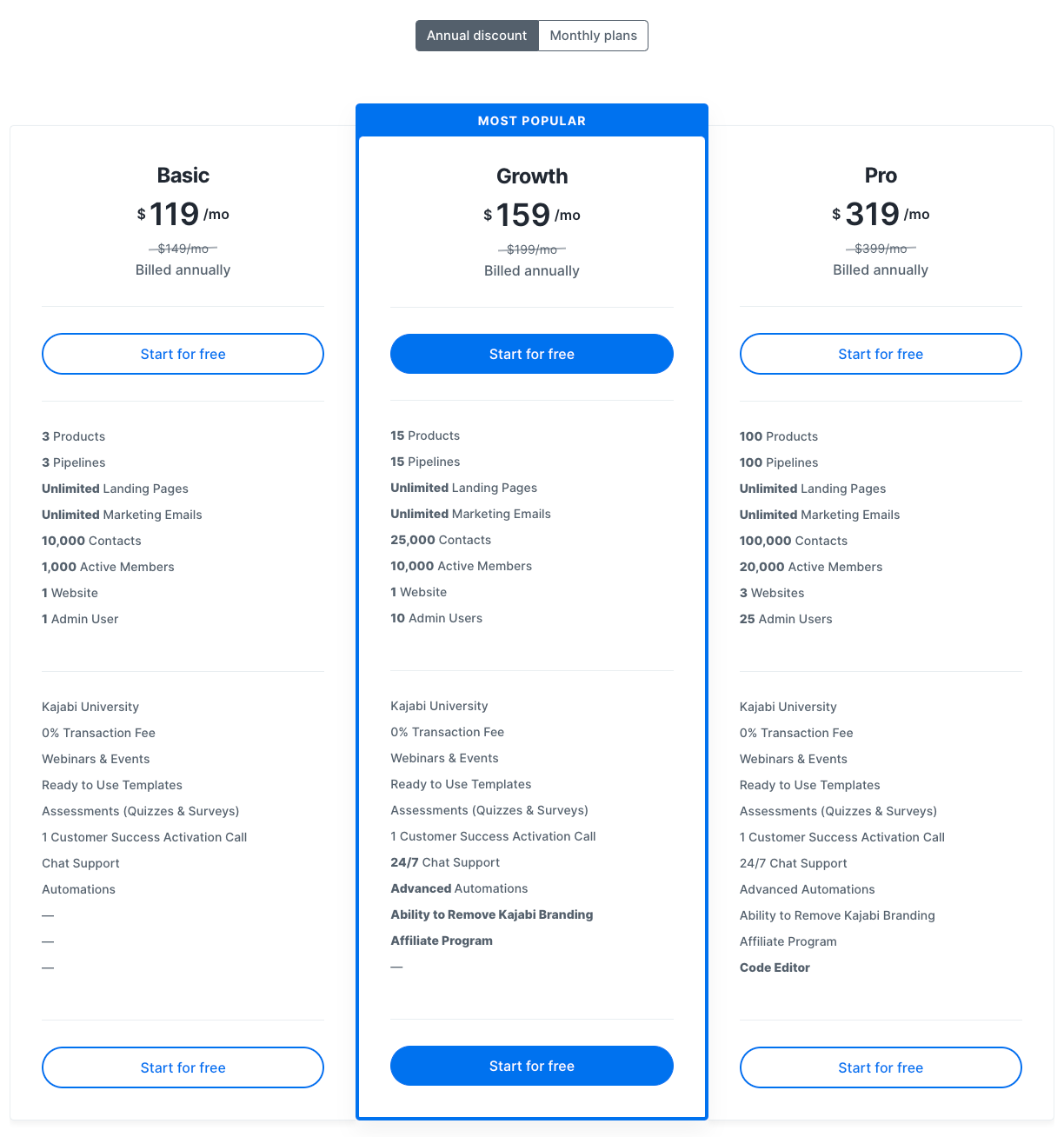 First off, here's something to note when you log into the platform:
Kajabi typically displays its payment options as a cost per month, which is then billed on an annual basis. That is, you pay for a year's worth of service at once.
This is not to say that you cannot choose to commit to a monthly payment plan if you so want to.
It is important to note that, while Kajabi offers both monthly and yearly payment options for each of its pricing plans, the costs are not the same.
For example, if you choose a yearly payment plan, you will save a whopping 25% off the monthly payment plan, which is a significant discount:
                            Annual                 Monthly                  Difference
One Year             $1428                    $1788                       $360
Three Years        $4284                    $5364                      $1080
Five Years           $7140                    $8940                      $1800  
Kajabi Pricing savings (Annual vs. Monthly) Plans over 5 years.
Committing to an annual Kajabi payment plan, as shown above, is much more cost-effective because you save a significant amount of money.
You can imagine how much of a difference saving up to $360 per year under the basic plan alone could make.
If you want to try out any of the paid plans on a monthly basis, this may not be the best option for you because the system is designed to favor long-term subscribers over short-term subscribers.
You can still go ahead with it, but the sooner you sign up for the annual payment, the more money you will save.
Is there a Kajabi Free Plan?
No. Kajabi does not offer a free plan. What it offers is a trial plan in which you can enjoy any of the paid plans for free for a 14-day trial period. This grants you exclusive access to all Kajabi features available on any plan of your choosing.
However, a credit card is required to activate this, and the paid plan takes effect once the trial period expires unless you cancel or choose another plan.
This plan can be very useful if you are new to Kajabi and you want to "test the waters" before moving on to the paid plans.
Kajabi Basic Plan
This is the first and cheapest of the paid plans. And as you might expect, it's also the plan with the most limited features.
The Basic Plan costs $119/month if you pay annually or $149/month if you choose the monthly payment option.
Here are some of the key features you get with the Basic Plan:
3 Products: With Kajabi, you can turn your knowledge into digital products that sell. These products could be online courses, coaching, podcasts, memberships, or newsletters. Kajabi makes it simple to create any of these, whether you're starting from scratch or have prior experience in the digital world.
3 Pipelines: Kajabi's proven ready-made pipeline feature makes it simple to create and manage your product's sales funnel. There's no need to be a funnel expert because Kajabi provides you with a proven, easy-to-use blueprint for every purpose, from lead generation to product launches, webinar funnels, and sales and marketing channels.
Unlimited Landing pages: Kajabi saves you time and stress by providing streamlined landing page templates that allow you to easily create and launch your customized landing pages for your products with just a few clicks of the button. And you can easily connect these pages to your marketing channels, emails, offers, and products.
Unlimited Marketing Emails: Email marketing can be a valuable component of an online course business. Using the Kajabi Email Marketing feature, you can create a world-class email campaign for your products by selecting from a variety of beautiful templates.
10,000 Contacts: Contacts are people whose information you have saved. This includes your prospects, affiliates, and active users of your products.
1000 Active Members: As a course creator, these are  your students or community members who have direct access to your products.
1 Website: Your business requires an online presence where you can showcase your products, publish your content, and include all of the important details about your services for your prospects to see. With this Kajabi feature, you can easily set up a fully-integrated website that connects everything about your business in one place.
1 Admin user: These are the individuals who have access to the back end of a Kajabi site and can create pages and products, manage users, and perform other administrative tasks related to the launch and maintenance of your Kajabi site.
Who Is The Target Of The Kajabi Basic Plan?
This Plan is best suited for and primarily targeted toward beginners and small businesses in the digital products industry.
So If you are just starting out in business or looking to create your first 3 online courses, this is the plan for you!
Though it will not necessarily provide you with everything you need, the bottom line is that you can still have access to all of the major tools and building blocks for successfully launching and growing your online course business.
Pros and Cons Of The Basic Plan
If you're just getting started as a course creator, some of these features may appear to be insufficient for you, which is understandable, especially if you intend to start big. But for so many others, this kajabi plan is usually more than enough for them to start.
Let's take a look at the good and bad of this plan:
Pros
It helps you to save money and get more familiar with the platform before moving to a higher plan.
You can create an unlimited number of landing pages and marketing emails for your products while also having access to a variety of templates for building your website, as well as the ability to create assessments that can be included in your courses.
Access to some of the industry's best support systems: For example, at Kajabi University, you can receive in-depth training on how to master all of Kajabi's powerful tools to help you grow your business. This, combined with the daily training webinars, one customer success activation call, and live chat features, provides you with the important support system you require.
Cons
Lack of Advanced automation system: Having an automation system that allows you to easily manage your contacts and active members, guide them through your sales funnel, establish key interactions, and provide them with efficient services without breaking a sweat would definitely make things a lot easier.
As a result, for some, not having access to this feature can be a big deal.
However, If you can do without this, then you should proceed with the basic plan. You can upgrade to a higher plan as you progress. But if this is going to be too much for you to handle manually, then you will have to upgrade to the growth plan.
A second thing is the Live chat feature which is only available within regular business hours. To enjoy this on a 24/7 basis, you have to upgrade to the Growth Plan. Although this might not be a major problem for anyone, it is still worth mentioning.
Kajabi Growth Plan - The Most Popular Plan
The Kajabi Growth Plan costs $159 per month if paid annually or $199 per month if paid monthly.
It is the second and the most popular paid plan. As you might expect, it offers significant enhancements in terms of features and tools over the basic plan.
Let's see how it compares to the Basic Plan in terms of features:
                                  Basic Plan       Growth Plan    
Products                      3                           15
Pipelines                     3                            15
Contacts                    10,000               25,000          
Active Members      1,000                  10,000
Websites                       1                             1
Admin Users                 1                             10
Who Is The Target Of The Kajabi Growth Plan?
The Growth Plan is a good fit for an established digital product or course creators who are looking to grow fast.
As previously stated, If you are a beginner and haven't tried the basic plan, you might not need this.
But if your business has gotten to a point where you need the ability to integrate your website with other applications using automation, or you need the ability to run an affiliate program, then this is the right plan for you.
Pros and Cons of the Growth Plan
Here are some pros and cons of this plan:
Pros
There is a significant increase in the number of Products (15), Pipelines (15), Contacts (25,000), Members (10,000), and so on, available on this plan when compared to the Basic, which could play a significant role in taking your business to the next level.
24/7 chat support: This is pretty straightforward. This feature allows you to receive prompt responses to any questions that may arise at any time, day or night.
Automations: As I mentioned earlier, this makes things pretty much easier, as it allows you to easily manage your contacts and active members, guide them through your sales funnel, establish key interactions, and provide them with efficient services without breaking a sweat.
This is perhaps one of the most intriguing upgrades over the basic plan provided at this level.
Ability to remove Kajabi branding: This feature allows you to remove Kajabi branding from custom-built landing pages, Email Marketing, and Pipeline templates.
Affiliate program: As a product creator, you can use the growth plan to create an Affiliate program through which others can easily promote your products. This can be a huge benefit to your business in terms of sales and revenue.
Cons
The only disadvantage of the Growth Plan is the lack of a Code Editor, as well as the ability to scale up to more products, more admins, more users, and so on. This may not be a problem for you as a course creator unless you're looking to expand.
The Kajabi Pro Plan
The Kajabi Pro Plan costs $319 per month if paid annually or $399 per month if paid monthly. It is the most expensive and final paid plan on Kajabi, with a plethora of features.
Here's how the difference compares to the other Plans:
                                   Basic Plan       Growth Plan         Pro Plan    
Products                      3                           15                             100
Pipelines                     3                            15                              100
Contacts                    10,000               25,000                     100,000          
Active Members      1,000                  10,000                     20,000
Websites                       1                             1                                  3
Admin Users                 1                             10                               25
Who Is The Target Of The Kajabi Pro Plan?
The Kajabi Pro Plan is designed for businesses with a large number of customers and products.
If you are a 6-7 figure digital product creator looking to scale even further to the next level and beyond, Kajabi Pro is all you need because it unlocks all Kajabi features.
Pros and Cons of the Pro Plan
And here are some of the pros and cons of this plan:
Pros
This plan provides the most products, active members, Admin users, and so on that you can possibly have on Kajabi, some of which you may not even use up.
There's also a code editing option that is not available on either of the two lower plans.
      With the code editor, you can easily make customized changes to products, websites, and landing page templates by editing the source code that makes up         these features, allowing you to create your own unique features to your liking.
It is worth noting that this will need knowing how to code, or at the very least, hiring a professional to do so.
Cons
The only disadvantage I can think of with this plan is the cost. At $399 per month, it is clear that this is not a cheap plan, and as such, many online course creators looking to upgrade from the Growth Plan may not be able to afford it. In this case, Kajabi Access will undoubtedly be the best option to consider.
What is Kajabi Access?
Kajabi Access is an add-on to your existing Kajabi plan and it is available to all monthly and annual plans.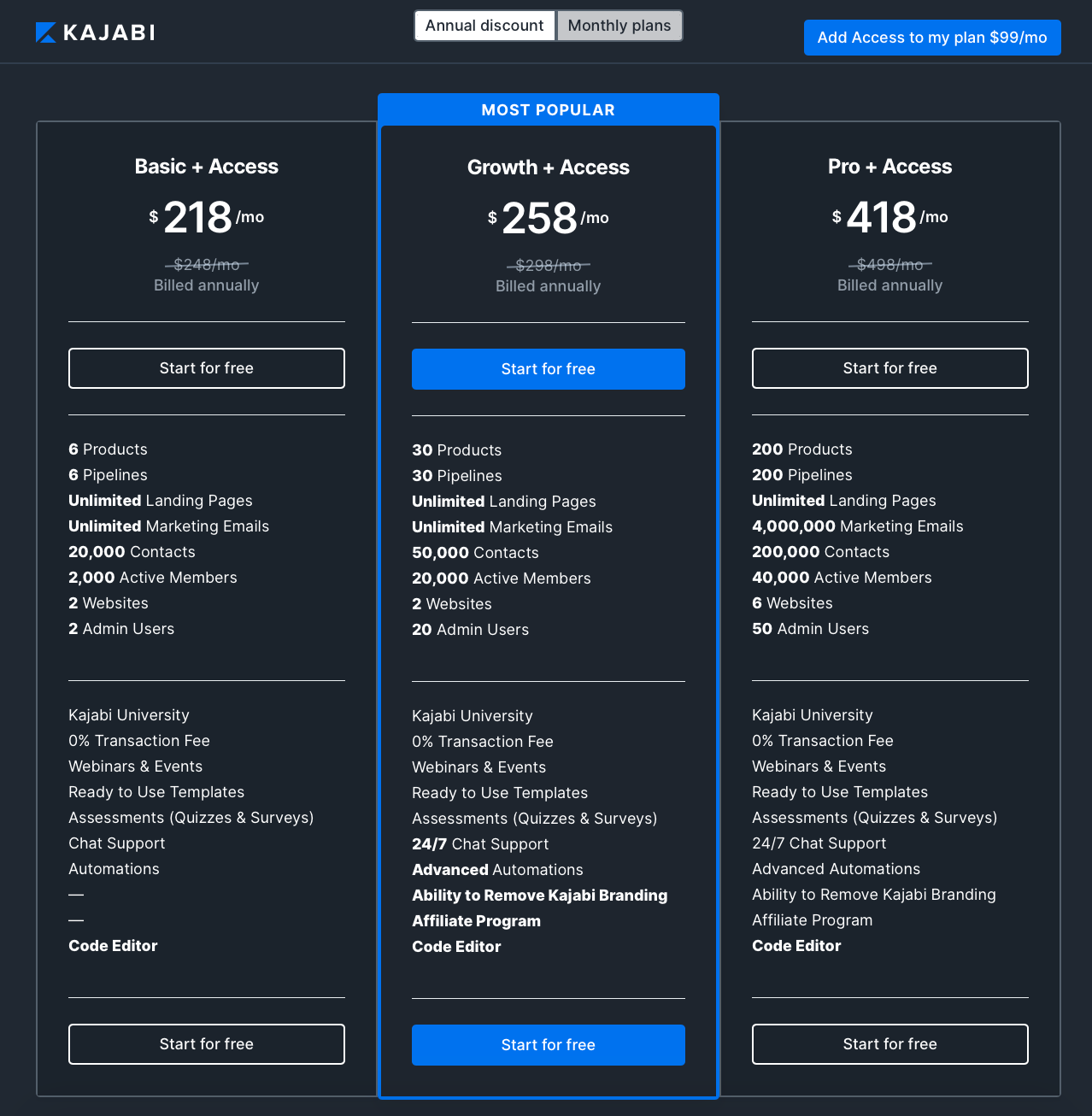 With Access, you can get double the features of your plan for only $99 per month.
Unless you have a strong need for one-on-one sessions, this option is clearly best suited for you if you are on the growth plan and looking to upgrade.
Just imagine not having to pay an extra $160-$200 per month for the Pro Plan while still having a lot more products (30), members (20,000), and so on, which is a significant upgrade over the growth plan.
This is what Kajabi access does for you!
And in addition to this, Kajabi Access helps you to maximize your success on Kajabi with even more features, such as:
Six one-on-one sessions with your Kajabi Expert per year
Hero Hub office hour: This is a weekly session hosted by Kajabi Experts where you can drop in and bring questions, projects, and ideas to get answers, suggestions, and feedback from the Kajabi Customer Success team.
Access to the code editor
Early access to the latest Kajabi features and products.
Imagine getting all of these for just an extra $99 per month. This is certainly something to consider if you want more than the Growth Plan but want to save costs.
Related Articles
Here are other articles in our blog that also talk about Kajabi:
Conclusion: Is Kajabi Worth it?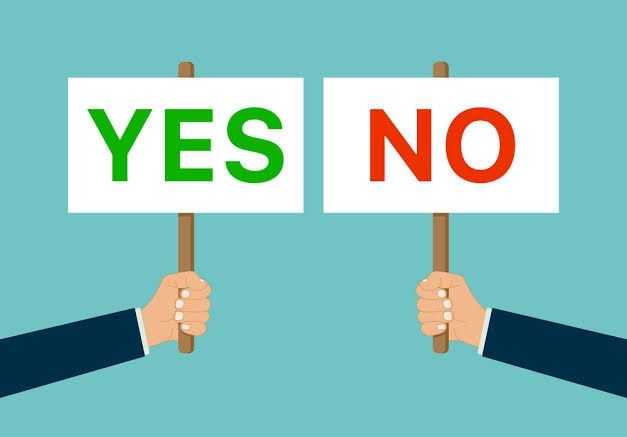 No doubt, Kajabi is an excellent investment if you want to create and sell online courses, membership, and other digital products.
In comparison to Kajabi competitors; Thinkific and Teachable, which are stand-alone course platforms, Kajabi provides more tools for course creators.
And when you break down these features and tools in terms of their monetary value, it's easy to see why Kajabi prices are higher than these other close competitors.
Even so, I still think that for a wide range of course creators, paying  $119/149 for the Basic Plan, $159/$199 for the Growth Plan, or $319/$399 for the Pro Plan might be a bit on the high side.
So I believe it's really important to count the cost before jumping right in.
If you're just starting out and need these marketing tools that Kajabi offers, the basic plan might be a good place to start, but even that I feel is a bit expensive for a  lot of course creators.
So how about course creators who are on a tight budget? How do we set up our website, create courses and make sales?
I understand this dilemma because I've been there too. I'm a course creator myself, and I understand what it's like to have to grow an audience from scratch.
I know that in the beginning, there is not a lot of revenue to go by.
It's for this reason that I created an online course platform that both aspiring and established course creators can afford – OnlineCourseHost.com.
The platform is super easy to use and provides an awesome user experience for both you and your students. It comes with built-in email marketing, a custom domain name, free customer support, Facebook Ads Integration, and much more.
You can read more about the platform's features here.
But more than a platform, we want to give you all the information that you need to grow your online course business successfully.
That's why we have created the Course Creator Academy where you can find everything you need to become a successful online course creator all in one place for free.
To get notified when new content is available here at the Academy, you can subscribe here to our weekly newsletter:
If you are looking to ask any questions on online course creation, you can reach me here on my Facebook group:
Join the Course Creator Academy Facebook Group
Ready to learn how to launch your first course on OnlineCourseHost.com? Here are the helpful guides for you to check out:
I hope you found this post helpful. Let me know in the comments below what other topics you would like me to cover, or any questions that you have.
Thanks for reading… and enjoying the course creation process! 😉
---
Vasco Cavalheiro
OnlineCourseHost.com Founder & Online Course Creator
LinkedIn   Facebook Page   Facebook Group   Twitter

Kajabi Pricing FAQs
Here are some frequently asked questions concerning the Kajabi pricing plans.
Aside from the regular cost of your plan, Kajabi does not have any hidden fees for any of its services unless you make a transaction through a third-party platform. Kajabi, for example, does not charge transaction fees for product sales made via its platform. However, charges from your processor, such as PayPal or Stripe, as with any other platform, are usually applicable. This applies to all pricing levels.
Is there any money-back guarantee?
Yes! There is a 30-day money-back guarantee. If you cancel your subscription within 30 days of your first payment and you would like a refund, you can contact Kajabi support, and they will happily issue you a refund.
Can I change my plan later on?
Absolutely! You can upgrade or downgrade your plan at any time.
How can I save costs on Kajabi?
There are two major ways you can save costs.
The first is by choosing the annual billing plan over the monthly payment option. This is your best bet as it would save you a substantial amount of money in the long run.
The other one is through Kajabi Access. With 99 dollars per month, you could enjoy more features on your current plan without having to upgrade to a higher plan.
Kajabi Pricing Compared to Competitors
Let's see how Kajabi compares to a few other popular online course platforms.
Teachable vs. Kajabi Pricing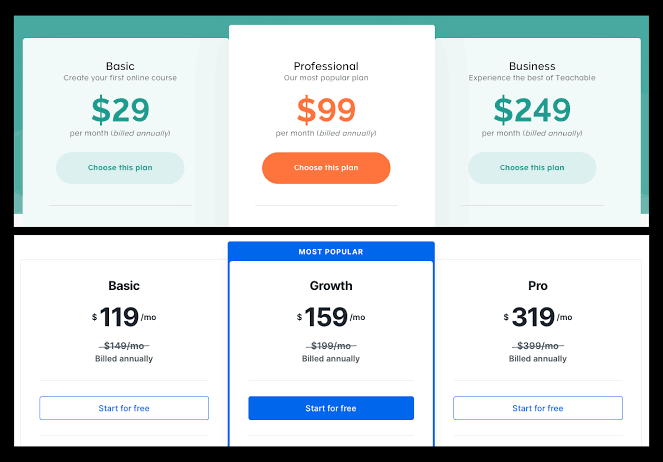 Teachable, like Kajabi, offers three different paid plans. It does, however, offer a free plan with some basic features for users to test out the platform before committing to a paid plan.
The three paid plans are classified as Basic, Pro, and Business Plans, with monthly costs of $29, $99, and $249, respectively, when billed annually.
There is a 5% transaction fee on the basic plan but none on the other two.
While the three paid plans share many great features, and while the basic plan is adequate for beginners, I'd still recommend the Pro Plan at $99 per month for creators who want to turn their online courses into a reliable source of income.
This eliminates the need to pay transaction fees on a consistent basis while also providing access to other core features and tools to provide users with a much better and branded experience.
When you compare Kajabi Pricing, which starts at $119 per month, to Teachable Pricing, which starts at $29, you may be quick to conclude that Kajabi cost is on the high side. However, when you consider how much more Kajabi offers in terms of marketing and automation tools, it's easy to see why it may not be as expensive as you think.
Thinkific vs. Kajabi Pricing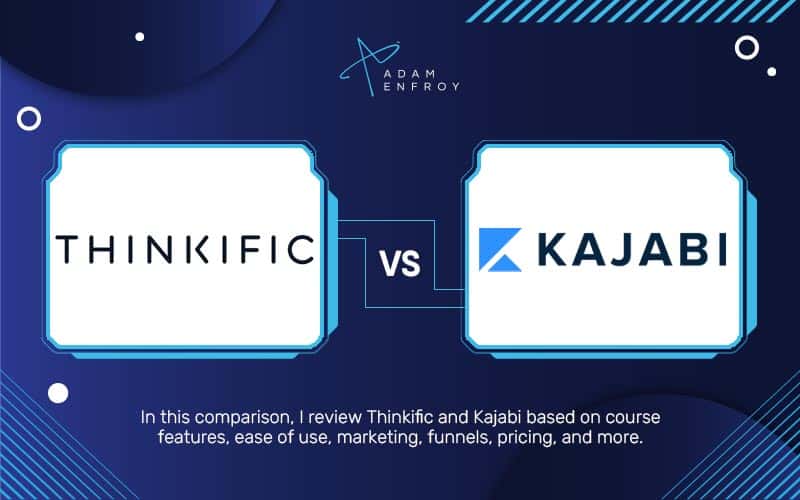 Thinkific is another course platform that is similar to Kajabi in some ways.
It has three pricing plans: the Basic Plan for $39 per month, the Pro Plan for $79 per month, and the Premier Plan for $399 per month when billed annually.
It is also worth noting that there are no transaction fees across all plans, and, unlike Kajabi, Thinkific offers a free plan, which makes it even better.
While the basic plan may provide you with the basic features and tools required to launch your first courses, you will need the Pro Plan to build a thriving online course business with all of the necessary features and tools to create an amazing student experience.
And while it is obvious that Kajabi Pricing is significantly higher than Thinkific's, it is worth noting that they are primarily designed for different types of course creators.
Thinkific is an excellent choice for a beginner on a tight budget who does not require email marketing or automation features. However, if you're a seasoned course creator looking to leverage marketing and advanced automation tools, Kajabi is the clear choice!
WordPress LMS vs. Kajabi Pricing
Unlike Kajabi, WordPress LMS is an integration of two powerful tools: WordPress, an open-source free website creation tool, and a Learning Management System (LMS) plugin that allows you to easily create and sell online courses.
As a course creator, WordPress LMS plugins like MemberPress, LearnDash, LearnPress, etc., which include features for managing your online course content, handling subscriptions, running and grading quizzes, accepting payments, and more, depending on your subscription plan, can also be a good fit for your business.
MemberPress, like Kajabi, has no free version and offers three levels of pricing plans: the Basic Plan at $129/year, the Plus Plan at $249/year, and the Pro Plan at $369/year, all of which provide a yearly license.
While the prices of these plans are extremely low when compared to Kajabi prices, the downside, however, is that since this is a plug-in platform, you have to install a wide range of third-party software as add-ons depending on your need for them which may incur additional costs. And having to update and back up these software on a regular basis can be difficult to manage and even confusing for some, particularly non-techies and new users.