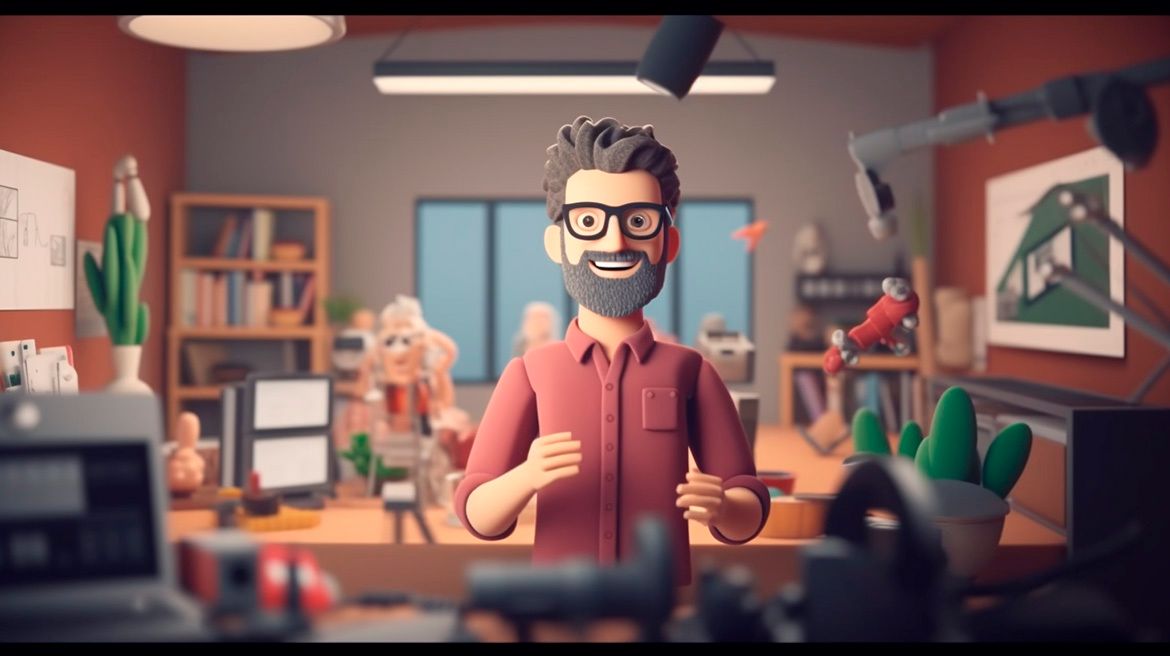 Why not showing up on camera might be one of the best decisions that you ever took as an online course creator.
If you are an online course creator, or you are thinking about creating online courses, you've probably asked yourself, "Should I should up on camera when creating my course?".
If you don't feel comfortable doing it, and if it does not come naturally to you, then you don't need to show up on camera in your online courses.
I know that, because I have been creating and selling online courses since 2016, I have been regularly making a six-figure income doing it, and I have barely shown up on camera at all! 😉
Actually, not showing up on camera for the majority of your course might be the best decision that you can make as an online course creator, and let me tell you why.
Showing up on camera is not only uncomfortable and unnatural for most people, but it also greatly complicates the whole online course recording process.
There is no way around the fact that the presence of the camera will naturally make you fumble a few more things, even when you are already used to it.
But also, if something goes wrong and you need to restart a sentence, you mispronounce a word, or anything else goes wrong at all, you will have to add a jump cut to your recording, which is going to be very noticeable to the student.
And if there are too many jump cuts, the video might be unwatched and you might have to start over again.  
Due to this, and in order to avoid this issue, you might have to end scripting your whole lessons and read them from a teleprompter, which is a lot harder than the much simpler alternative.
---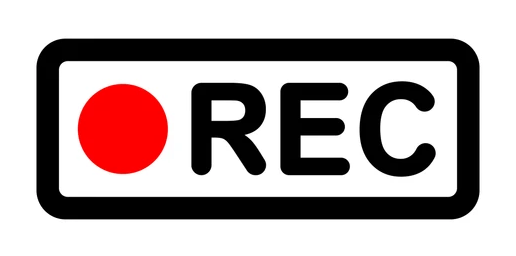 How To Make Online Course Videos (The Easy Way)
The much simpler alternative to preparing your class videos is, don't show up on camera at all during the main part of your course, and simply film your computer desktop, either by showing an application that you are using or by going through slides with some images and graphics.
This might sound like a super simple way of producing online courses, but it works very well for both you and your students.
The truth is that course production values (making the videos look good) matter a lot less than what you might think.
If you want to learn what really makes or breaks an online course from the point of view of the student, I've written about it here - The Secret To Creating a Compelling Online Course That Your Students Will Love.
If you are worried about the production values and think that showing up on camera is essential, then think about some of the best courses that you have taken yourself.
Personally, some of the best courses that I've taken and that have stuck with me through the years were simply produced courses with slides and desktop recordings, and it was the quality and the thoroughness of the information that captivated me.
On the other hand, I've taken some beautifully recorded courses with very little meat in them, that was just literally full of fluff. They were disappointing to watch and a waste of my time.
Those courses that focused mostly on the production values did not provide me the deep knowledge and insights that I was looking for, and so I never bought from that course creator ever again.
You don't want to be that creator.
---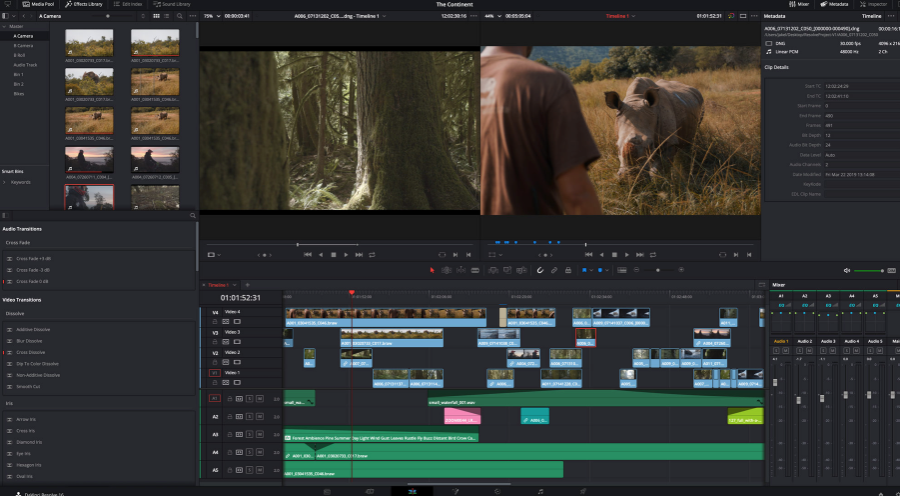 Not Showing Up On Camera Makes Your Video Editing Much Easier
Another reason why there is no need to show up a lot on camera when creating your online course is that filming only the desktop and slides makes it much easier to edit the courses afterward.
Because you don't show up on camera, you can take your time to think about each sentence and make long pauses between them if you need to.
If you mispronounce a word, you can always repeat the sentence, and delete the wrong sentence later, which will be completely unnoticeable.
Removing blank spaces with no audio and removing full sentences can be done in a super convenient way in any video editor, using a process called ripple delete.
I describe how to do this in Screenflow for Mac in detail in this post How to Record and Edit Your First Online Course.
If you don't use Screenflow, you can do something similar with any other video editing software that you use, this is standard functionality.
The fact that you don't show up on camera means that there won't be any noticeable jump cuts when you delete segments of the video, and the video will sound like it was recorded in one take.
You can't of course jump-cut every other word, this would become noticeable. But if you manage to record just 2 or 3 sentences at a time, and at the end of each sentence do a clear full stop, then that will be very easy to edit.
---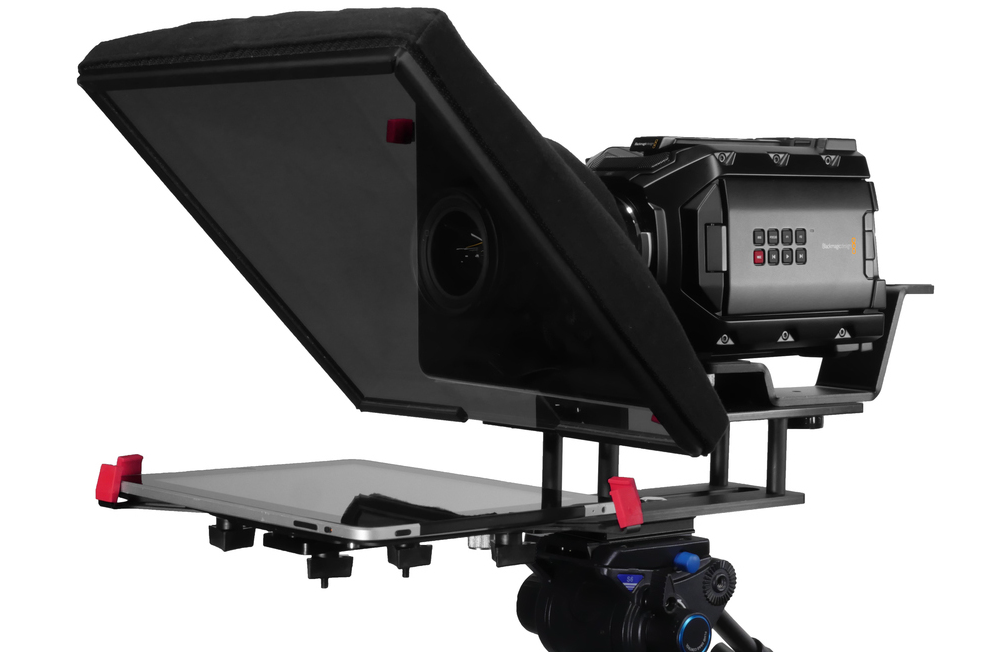 Not Showing Up On Camera Makes Your Online Lessons Much Easier to Produce
Another great reason why you don't need to show up on camera has to do with the effort needed for preparing your video lessons.
Because you don't need to film yourself and worry about how you look, avoid making funny facial expressions, etc. you can speak more fluidly and go off the cuff with no script or teleprompter, just based on a few notes and some slides.
You don't want to ramble, but you don't need to script everything upfront either, a few bullet points per video or a few slides is usually all that you need.
This means that not showing up on camera greatly reduces the preparation time for your videos, which is a huge advantage!
Should I Never Show Up On Camera When Creating My Course?
As you can imagine, for certain courses like a karate course, this does not apply. But for most courses on a lot of topics, not showing up on camera for most of the course is a great option.
Does this mean that you should not show up on camera at all? That is certainly possible, but I recommend filming yourself at least during the introductory lesson of the course, and the conclusion lesson as well.
Those lessons are much easier to produce than the main part of the course, they can be just you talking to a camera eventually with a green screen behind you if you want to make it look a bit cooler 😎.
If you want me to write a post talking about how to use a green screen for recording course lessons, let me know in the comments below.
But this is not necessary, simply showing up on camera for a few minutes talking about the content of the course will be enough to personalize it, make it unique and easily recognizable, and create a human connection with your student.
This is what I do personally, I only show up in the introduction and the conclusion, and I use a green screen to project the logo of the course behind me, and it works great!
I do think it's important to make the effort to record those two lessons per course, and I recommend that you do the same, although this is in my view optional.
Conclusions
I hope that this helped you see that you don't have to show up on camera in a systematic way while recording your online courses, but also that that's actually a good thing.
Not showing up on camera all the time makes your video lessons much easier to prepare, record and edit, making you sound more natural, and you will enjoy the whole recording process a lot more.
You will also spare a lot of time preparing, recording, and editing your lessons, which you can use to further develop your online course business.
Using the simple technique of just recording the desktop and your voice during the main part of the course can speed up your course production tremendously.
If you are doing a slide-based course and you are speaking off the cuff, you can even film your whole course in a matter of just a few days.
Not showing up at all on camera might not be a good idea though. You want to make your videos unique and create a connection with the student, so I recommend filming yourself only during the introduction and the conclusion lessons, but not during the main part of your course.
I hope that this helped, if you have any questions about online course creation, please post them on our Course Creator Facebook Group, you have a guaranteed reply there from either myself or one of our online course experts.
And if you are looking for a platform to host your online courses, create an account at OnlineCourseHost.com and start creating your courses using our Free Plan.
You can also use the comments below if you prefer. To get notified when I write new posts, you can subscribe to my weekly newsletter:
OK so that's all I've got for today, I hope this helped and until next time I wish you Happy Teaching 😃!
---
Vasco Cavalheiro
OnlineCourseHost.com Founder & Online Course Creator
LinkedIn   Facebook Page   Facebook Group   Twitter
You are welcome to ask me any questions in the comments below: 👇👇👇👇