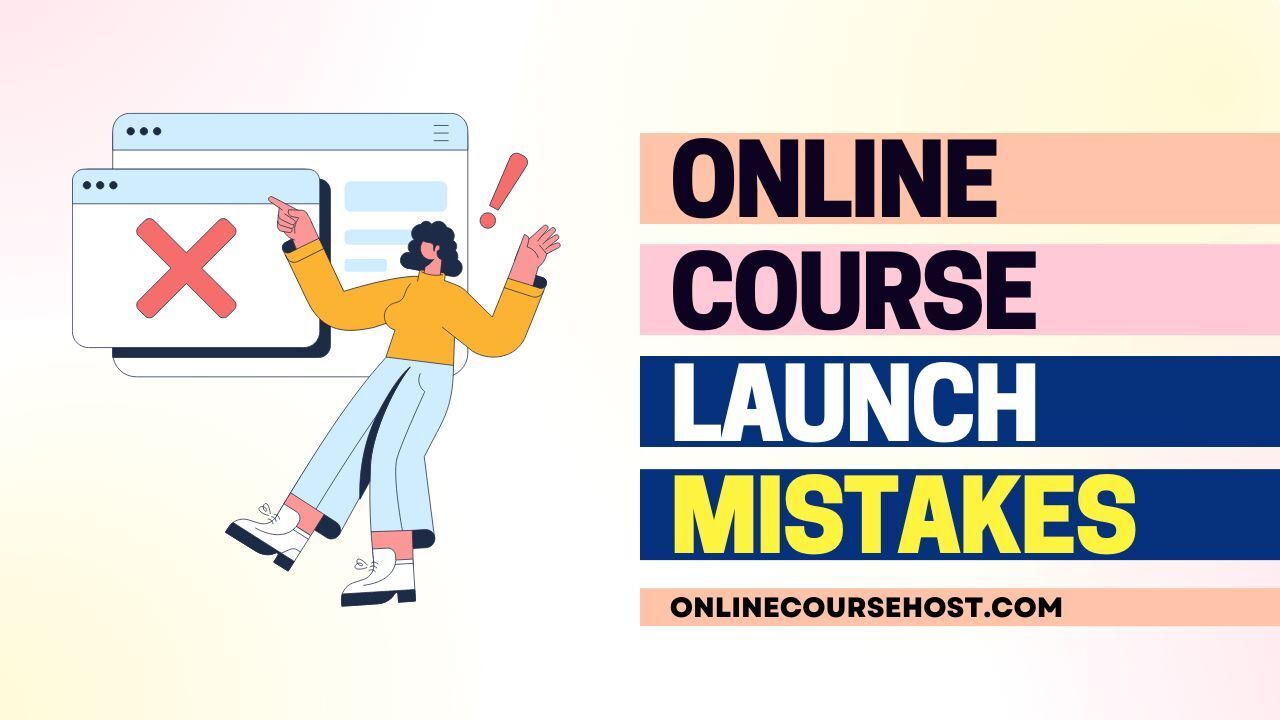 So, you've put in the required work and effort into creating your online course, uploaded your videos,  and set up your website.
And now it's time to launch. And you're excited! 😉
But hold on...
Before you start calling on your target audience to come and purchase your online course, you need to be sure that you are actively avoiding some huge pitfalls.
I have been creating online courses since 2016 and I can tell you, I have made some of these same course launch mistakes along the way myself.
So I hope with this post I will help you to avoid all these problems, and get you on your way to a successful online course launch.
What are the course launch mistakes that every course creator should avoid?
Here are the top 9 mistakes course creators make when launching their courses:
Choosing a non-profitable niche
Not doing enough market research
Failing to pre-sell your courses
Not branding your online school
Not having a marketing strategy
Pricing your course wrongly
Neglecting the sales page
Forgetting to build an email list
Paying less attention to student feedback
I am going to explain in detail the repercussions of each of these mistakes and how to avoid them.
Be sure to read to the end to be aware of all these traps that could jeopardize the success of your online course business.
So without much ado, let's dive right in. 😉
You can also check out all the free guides at the Course Creator Academy by clicking on the Academy link on the top menu bar.
If you are looking to learn how to sell online courses here is my most detailed guide on it. In it, I talk in detail about all the strategies that have worked for me:
How to Sell Online Courses? The Ultimate Guide
If you are interested in learning more about the course creation process itself, check out this other guide that I wrote:  How To Create an Online Course? (Complete Guide, includes Free PDF)
Mistake #1: Choosing a Non-profitable Niche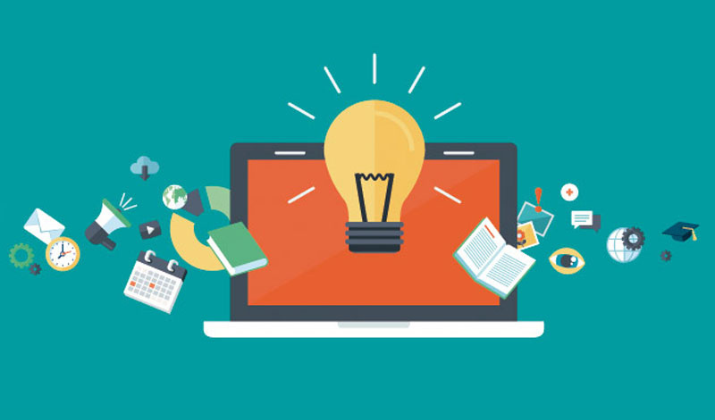 This is the first and most popular mistake a lot of online course creators make.
Picking a niche that nobody is interested in could cost you your business even before it starts.
When creating online courses, you don't just go and create courses on topics you want.
You need to intersect your areas on interest and find in there a topic that your students are actively looking to buy a course on.
I know you're super passionate about your topic.
But you need to make sure that there's a high demand for that subject within your target audience.
So, how do you figure that out?
You simply need to visit online communities like Quora, and Reddit including Facebook groups on that subject to find out what people are saying and the questions people are asking on that topic.
You should also use the "People also ask" or "Related Searches" sections on Google to find out what people want to know about the niche you're interested in.
Ultimately try to find out the volume of searches on Google, especially that of your competitors.
You can achieve this with SEO search tools like SEMRush, Ubersggest, Ahrefs, Google Trends, and many more, which often offer free trials or even free plans.
The bottom line here is to be sure people are interested in the niche you're about to dive into before creating courses in that area.
Failure to do this, you'll be chasing the winds and I don't want that for you.
Mistake #2: Not Doing Enough Market Research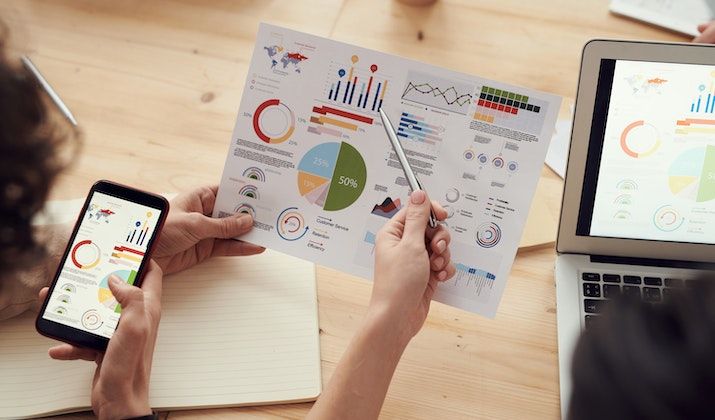 This is another online course launch mistake that a lot of course creators fall into.
This is especially true for new course creators. I understand how exciting it can be when you have that eureka moment when a course idea finally clicks.
But don't get carried away by that excitement to the point that you start creating your online course immediately.
You should take a step back and dive into some quick research to find out:
Who is your target audience?
What problems does your target audience have and how will your course help them solve them?
Who are your competitors?
What online courses have they created and what areas did they fail to cover that will favor your audience?
Where does your audience spend their most time?
What skill set does your target audience have?
How demanding is your online course topic?
How are your competitors promoting their courses?
What's the best way to shoot and edit your course videos?
What materials do you need to deliver on this online course?
Providing authentic answers to these questions will also help you tremendously during your online course launch.
Mistake #3: Failing to Pre-Sell Your Courses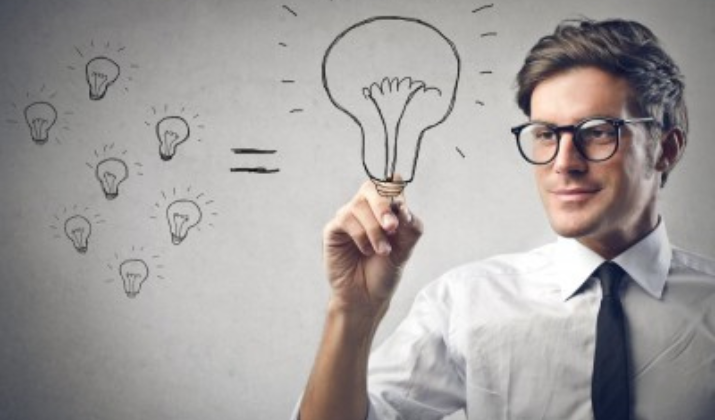 It's one thing to have an amazing online course idea, it's also another to confirm if that idea is the right one.
Quite frankly, what you think your students need and what they actually do need can be quite different, even if you know your audience well.
From your research, you might know your students really well but there's a possibility that if you don't confirm their needs, you might end up misunderstanding them.
So, how do you solve this?
You simply need to pre-sell your online course. It primarily helps to validate your course idea and you're sure that you're on the right track.
Through course pre-selling, you can better hone and understand what your audience really needs.
A lot of online course creators skip this process and the results are usually devastating. You'll waste a lot of time producing something only half-good.
And aside from validating your idea, pre-selling your online course, helps you generate upfront revenue, keeps you accountable, and provides an opportunity for your to grow and nurture your audience.
You'll also get instant feedback from your students as you create your courses. How amazing!
To better understand this process, I wrote an in-depth guide on How to Pre-sell  your Online Course (3 Effective Options)
Mistake #4: Not Branding your Online School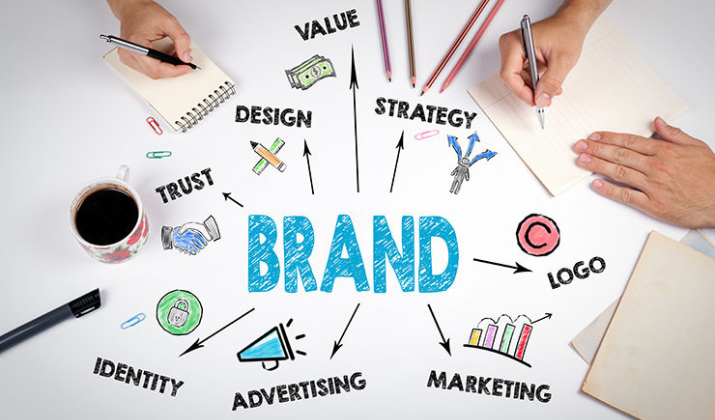 This is another huge launch mistake that a lot of beginners and even experienced course creators can fall into.
I say costly because failing to brand your online school simply means one thing, that you don't take your online course business seriously.
Because you didn't bother to make it look professional.
Or at least, that's what it looks like to your audience.
If that's the case, you see how a lack of branding means that all the money and time you've invested in your online course business could go down the drain.
You should think of your course brand, even before you start recording your material.
But if you did, then the launch is the right moment to correct this. There is no point in going forward with the launch if you have a poorly branded course.
So, how do you brand your online school?
You simply need to first choose your primary and accent color based on the emotions you want your students to feel once they land on your course website.
These colors will be used in your logo and banner design.
You should also choose a simple and clear domain name and one that reflects your course niche or industry.
Finally, choose a course platform with all the tools needed to build a fully branded website.
And in this case, I  recommend OnlineCourseHost.com.
The platform is super easy to use and has all the tools you need to brand your online school.
There is a ton that goes into branding, so I have written here an in-depth guide on how to Create a Powerful Brand for Your Online Courses (In 5 Steps).
Mistake #5: Not Having a Marketing Strategy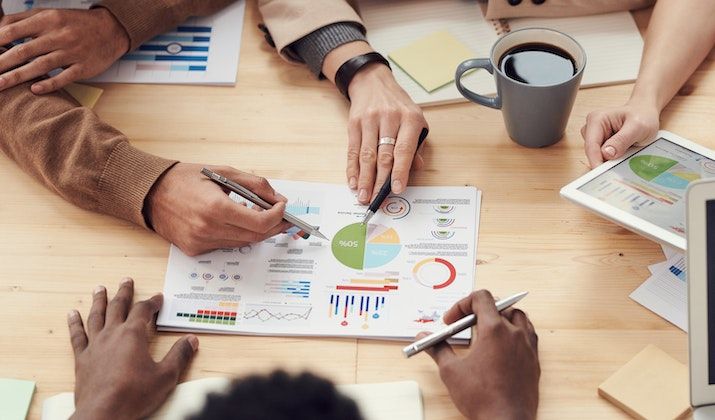 It's one thing to create your online course, it's another thing altogether to get people to buy it.
Your marketing strategy should answer questions like:
Who am I selling this online course to?
What makes them tick?
What channels are the most appropriate to promote this course?
How can I get more people to purchase this course?
Are there any special offers or bonuses that will boost sales?
Are you creating any lead magnets to draw students to your website?
Look to see if there are any course marketplaces out there like Udemy or Skillshare, where you can also publish.
Or are you going all in on your own website only?
If there only one social media network that I recommend including in your marketing, it's YouTube.
Lots of people use YouTube for learning, and not just for entertainment, me included. But many of the videos there, as they are free, come incomplete or fall short.
So publishing on YouTube and linking back to your courses is a great marketing strategy.
I wrote more in-depth guides on the course marketing strategies you can adopt for your online course: How to Promote Your Online Course: Complete Guide and How to Market an Online Course (16 Proven Ways)
Mistake #6: Pricing your Course Wrongly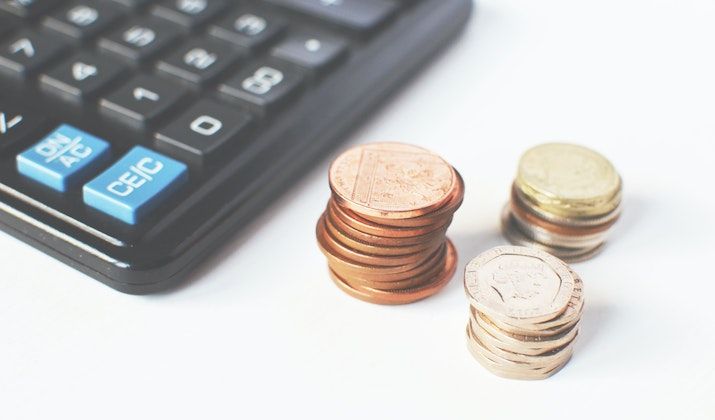 Pricing is such an important aspect that it can determine the success or failure of your online course business.
The good news is that it's easy to get it right, with just a few experiments.
In general, when pricing your course, you should make sure that you're not pricing it either too low or too high.
If it's way too low, people might be skeptical about purchasing the course, as they might question its value.
On the other hand, if the price is too high, your target audience may also be hesitant to buy the course, especially if you are not yet well established in your industry.
So, how do you handle situations like this?
To strike this balance, conduct some market research to find out what your competitors are charging for their courses.
You also need to consider the financial capacity of your target audience and the type of course, you're creating - whether it's centered around a hobby or career.
In general, it's easier to charge more for courses on professional skills than on hobbies.
But then again, I have probably already spent over $1000 on hobby courses! (chess). 😉
With time, once you become more established in your industry, you can always increase the prices of your online courses.
To learn some cool tips and tricks on how to choose specific prices, check out this guide that I wrote: How To Price an Online Course (7 Science-Based Tips)
Mistake #7: Neglecting The Sales Page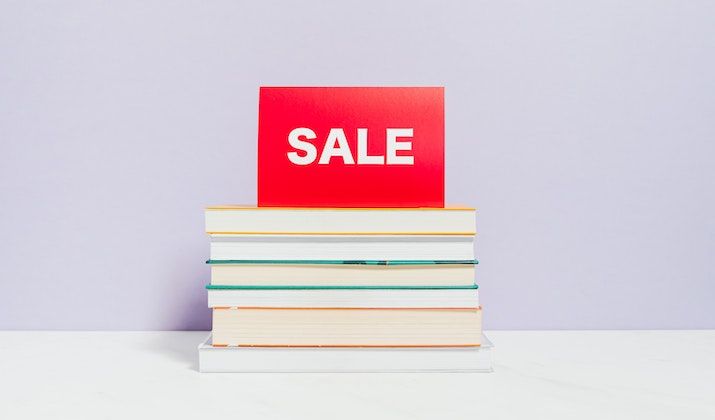 Neglecting your online course sales page, especially during your online course launch is a huge mistake.
Think about it this way.
If your students don't know you before, the only thing that they will base their purchase decision on is the content of your course sales page, and nothing more.
This means that the content of your course sales page effectively determines your conversion rate.
So it's essential that you take enough time to optimize your sales page properly.
The course title, subtitle, and the thumbnail are the most important parts of the course sales page, and a lot of students will purchase your course or not based on that alone.
Briefly explain who your course is for, and how the lessons presented will improve their current situation or solve their problem.
I wrote a more in-depth guide here on how to create your sales page that I invite you to check out: How To Create The Perfect Online Course Sales Page.
Mistake #8: Forgetting to Build an Email List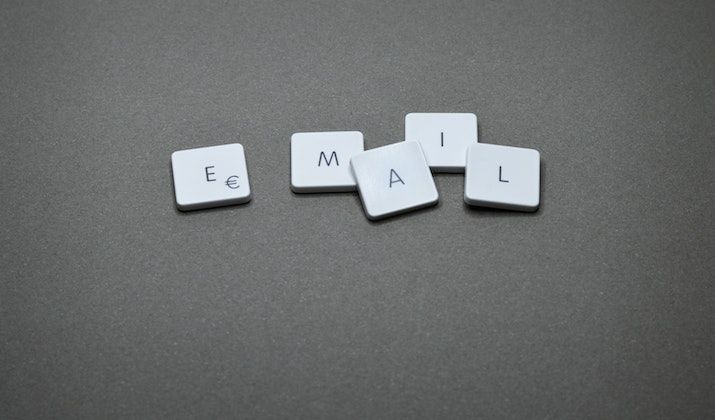 Having a solid email list is essential to launching your online course successfully.
You've spent time raising a small tribe, right?
People who have seen the value you're providing and decided to join you in the journey.
Take, for example, you created a lead magnet, probably a PDF or short online course that people accessed for free in exchange for their email contacts.
Now, when you finally have your full course, it becomes super easy to sell to people who are genuinely interested in what you have to offer.
It's possible to build your email list during your course pre-selling or if you have a blog or a YouTube channel, you can also gather some followers from there.
Building a large organic audience from scratch takes time but there's no way around it.
There are ways however to speed up the process.
One way for example, is to tap into pre-existing audiences on online course marketplaces like Udemy or Skillshare by publishing your courses there and drawing traffic to your course website.
I wrote in-depth on how to leverage these pre-existing audiences:
Mistake #9: Paying Less Attention to Student Feedback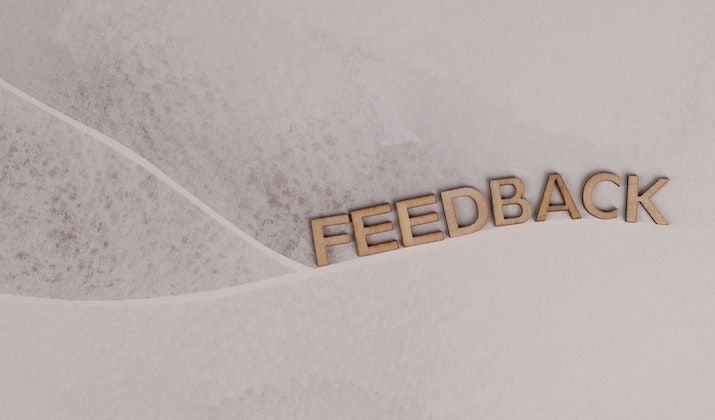 This is another critical mistake a lot of course creators can easily fall into.
Immediately after they release their online course, they relax and pay little or no attention to what the students have to say about their courses.
If there's one thing I have learned over the years as an online course creator, it's that the success or failure of my courses largely depends on the feedback I receive from my students.
Remember, your role as a course creator is to serve your students and ensure that they have the best course experience.
And anyone serving should always welcome the feedback of those they are serving.
That's the only way you can get better at your online course business. So, do make  time to answer any questions from your students.
Ask them if there are any areas they feel should be improved on and what they think generally about the online course.
Pay close attention to that feedback and improve on your courses based on that.
Conclusion - What's Next?
Knowing about all of these online course launch mistakes doesn't necessarily mean you will not encounter some other challenges during your course launch.
But at least, this knowledge and your action steps in avoiding them will help you dodge some of the biggest pitfalls.
And as much as these course launch mistakes matter, probably the biggest oversight a lot of course creators make when launching their courses is choosing the wrong platform to host their courses.
Your choice of platform determines to a large extent the success or failure of your course launch.
And do you know why?
Because everything - from the sales page to building an email list, setting up email campaigns, and branding your online school is all done on the platform.
So, you need one that allows you to do all of that, with you needing technical skills, and without breaking your bank account.
OnlineCourseHost.com ticks all of these boxes for you.
I created the platform with one goal in mind - to make it the easiest and most affordable course hosting platform, especially for beginners.
But more than a platform, we want to give you all the information that you need to grow your online course business successfully.
That's why we have created the Course Creator Academy where you can find everything you need to become a successful online course creator all in one place for free.
To get notified when new content is available here at the Academy, you can subscribe here to our weekly newsletter:
If you are looking to ask any questions on online course creation, you can reach me here on my Facebook group:
Join the Course Creator Academy Facebook Group
Ready to learn how to launch your first course on OnlineCourseHost.com? Here are the helpful guides for you to check out:
I hope you found this post helpful, let me know in the comments below what other topics you would like me to cover, or any questions that you have.
Thanks for reading… and enjoy the course creation process! 😉
---
Vasco Cavalheiro
OnlineCourseHost.com Founder & Online Course Creator
LinkedIn   Facebook Page   Facebook Group   Twitter