10 Advanced Strategies to Increase Your Course Conversion Rate

Platform Review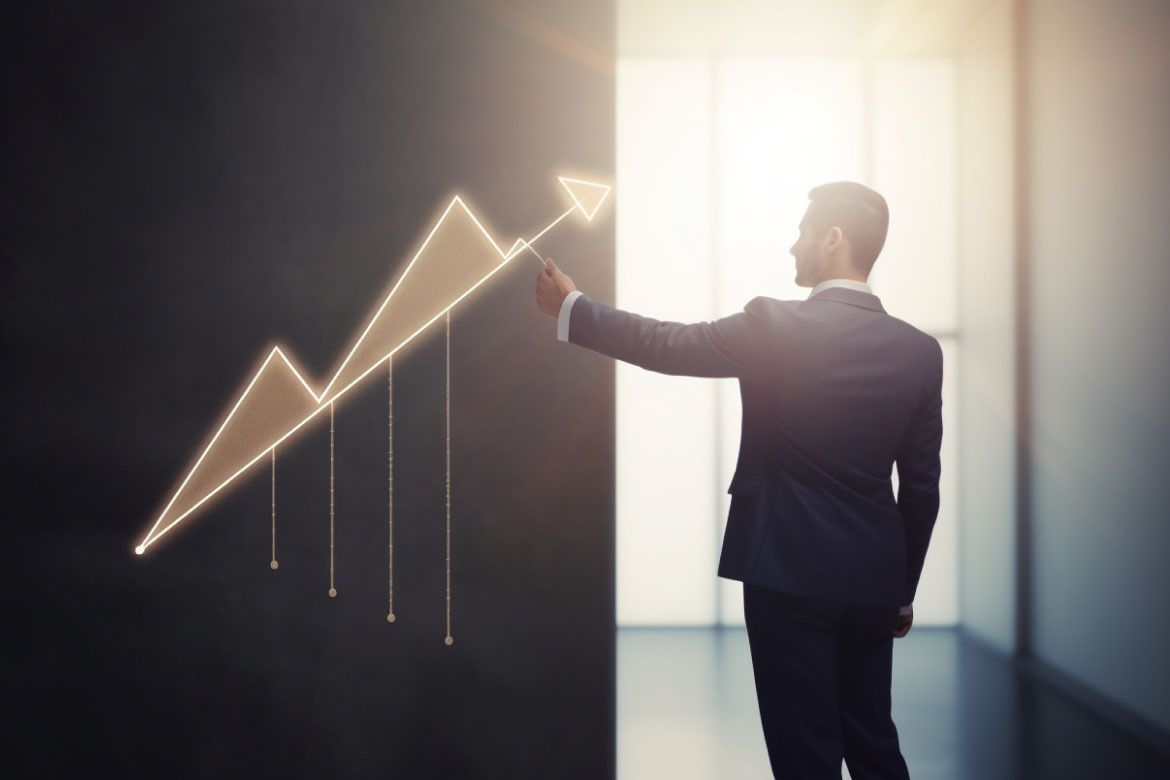 Getting enough traffic but no course sales? Here are the possible reasons and proven strategies to increase your course conversion rate.
Do you always notice high traffic on your online course sales pages but low conversion rates? Or wonder why most of your target audience never invests in your courses?
If so, it's time to increase your course conversion rates - because you finally realized that getting more traffic doesn't matter if your conversion rate is low.
In fact, many beginner course creators face the same challenge, and it can be disheartening to put in all that effort only to see lackluster results.
But don't worry! As a course creator who has been in the industry for years, I'm here to share my top strategies for increasing your course conversion rate.
So, how to increase your course conversion rates?
Here are my top strategies to increase your course conversion rates:
Optimize Your Landing Page
Focus on Your Ideal Customer
Use Video to Your Advantage
Offer Incentives and Discounts
Improve Your Sales Funnel
Invest in Professional Design
Leverage Social Media
Continuously Improve Your Course
By implementing these smart strategies, you can turn website visitors into paying students and build a thriving online course business.
You can also check out all the free guides available at the Course Creator Academy.
Ready to increase your course sales?
Let's dive into each strategy and give you actionable implementation steps.
#1: Optimize your Course Landing Pages
One of beginner course creators' most common mistakes is not taking their course sales pages seriously. You might have spent months creating the perfect online course, but no one will buy it if your sales page sucks.
Reason: Because they don't know how excellent your course is.
Why: Because you don't tell that on your sales page.
The thing is, your audience reads your course landing page to determine the quality of your course. The only purpose of a sales page is to sell the course.
And if visitors are confused (or doubtful) even after reading your landing page - they won't buy.
Leverage social proof
One smart way to increase conversion rates is by showing social proof or testimonials from your past students. People make decisions based on peer recommendations.
By showcasing results from your past students, you tell your website visitors that it delivered what it promised and that students have already achieved excellent results.
Here's how Codeacademy showcases its student success stories on its paid plan landing page.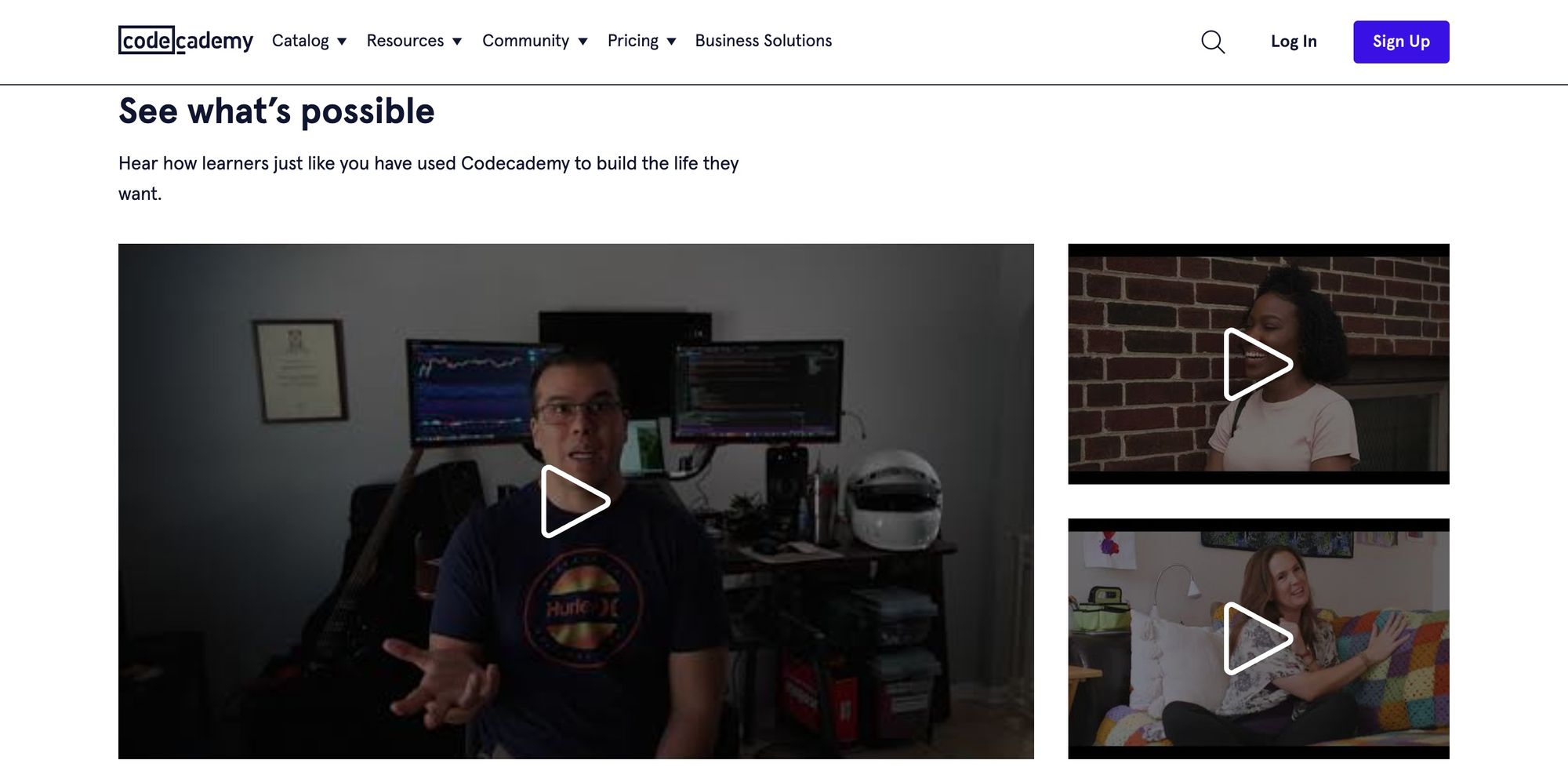 Reach out to past students and ask for testimonials. Get as many video or text testimonials as possible - the more you have, the better.
Use clear (not witty) call-to-action
One mistake beginner course creators make is trying to get creative with their call to action. The problem with witty CTAs is that they're confusing - so fewer people buy.
Your call-to-actions should do one thing - tell the visitor what to do next. Here's a good CTA "Get the Course" - nothing clever, just straightforward.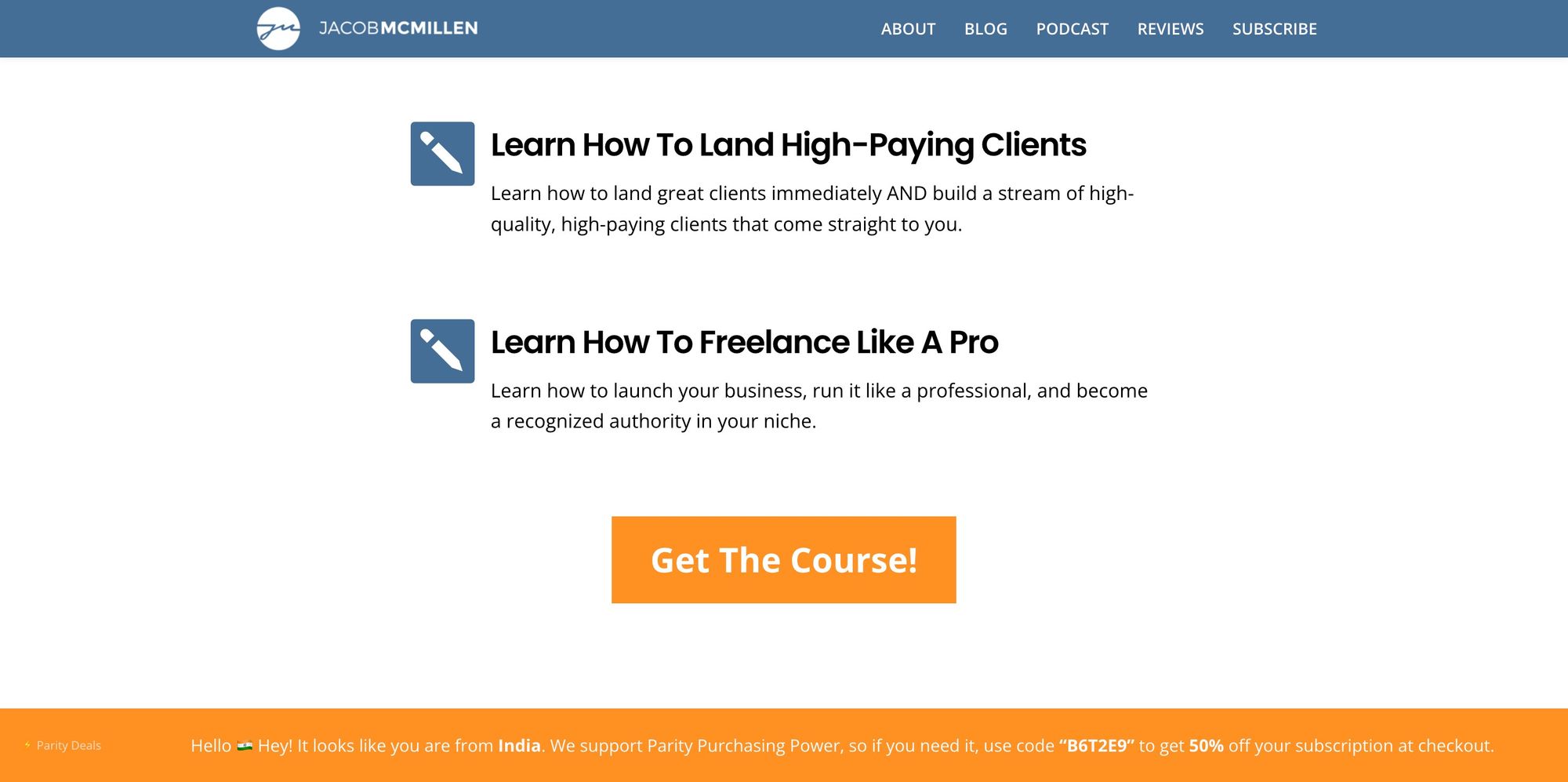 Make it visually appealing
Lastly, don't make your landing page boring by making it text-only. You'd want to include high-quality images, videos, graphics, screenshots, etc., to make it visually appealing. Playbook.com does a great job of including visual elements.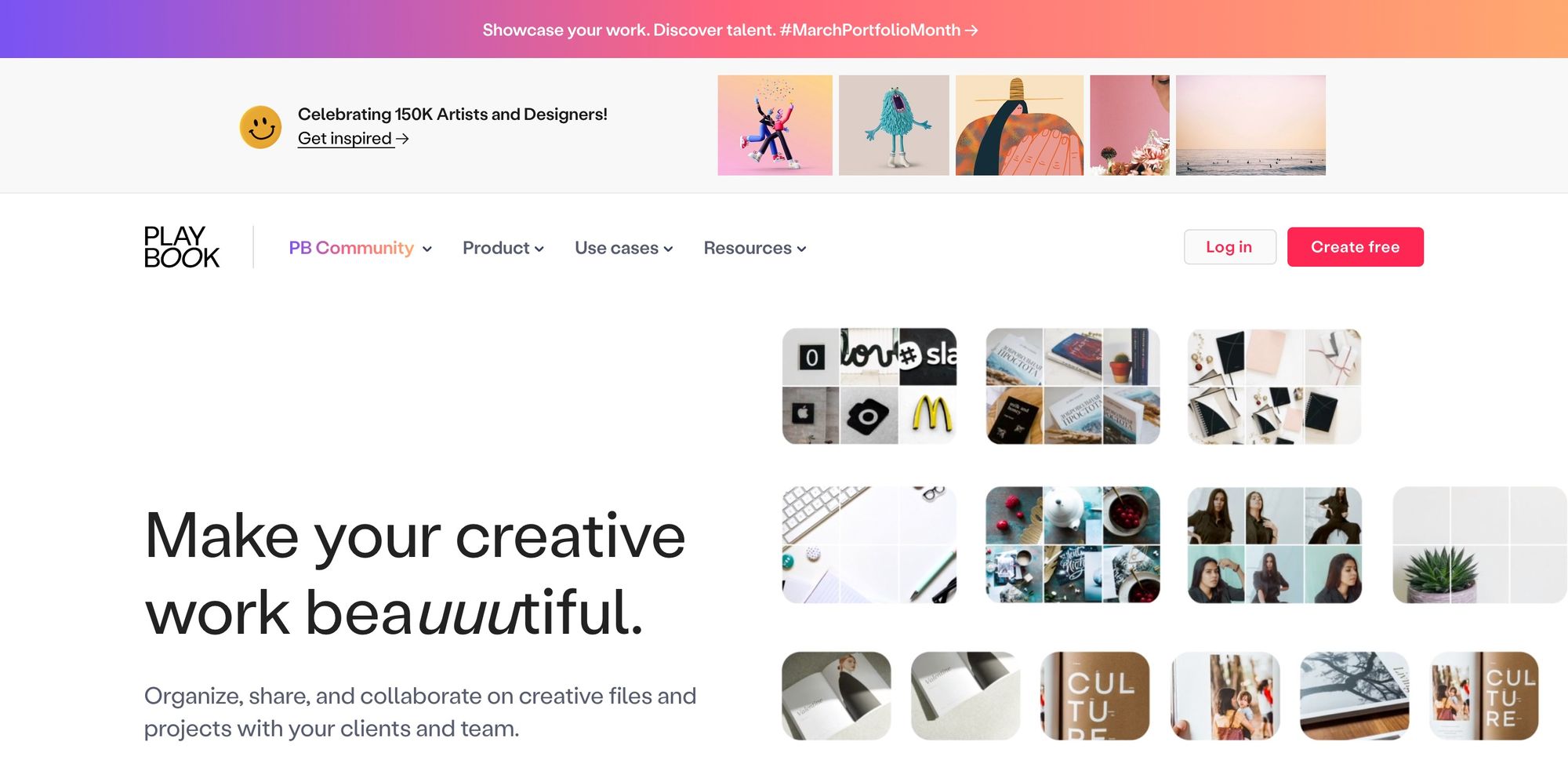 #2: Focus on Your Ideal Customer
Most bestselling courses have one thing in common: they're hyper-targeted to a specific audience segment.
If your course sales pages get high traffic and people aren't buying, you've not specified it to a target audience.
Your landing page is currently marketing to everyone (so you see high traffic) but lacks hyper-engagement (that's why no one is converting.)
First, conduct market research to find your ideal customer.
Create an ICP (ideal customer profile) and discover their demographics, lifestyle, profession, struggles, pain points, goals, and interests.
Determine who your course is for and adjust your messaging to an ideal buyer. Here are some ways:
Write clear and compelling headlines.
Call out your target audience with their role. For example, "Hey, course creators."
Highlight their concerns/problems/struggles.
Include relevant images.
Share their thought process.
Here's a brilliant course landing page by Codeacademy.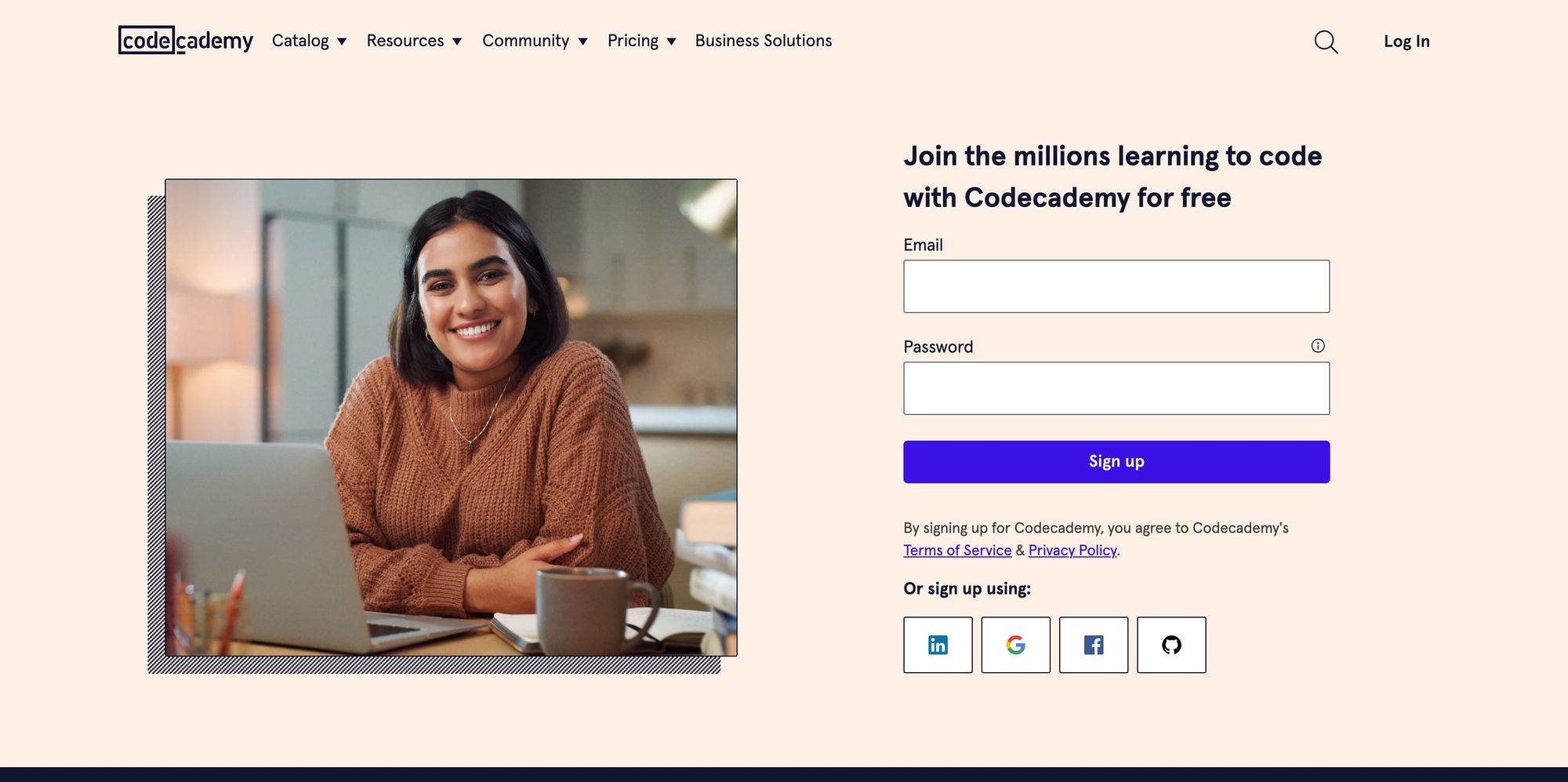 They used a highly-relevant image and an intelligent headline, "Join the millions learning to code," to create a sense of belonging.
Once your landing page's messaging is hyper-targeted to one specific set audience, you'll see an increase in conversion rates.
To grow it even more, you can try retargeting ads to drive segmented traffic.
#3: Use Video to Your Advantage
One of the best ways to increase any page's engagement is to include videos. Why? Because videos engage audiences like no other content format, whether they be images, graphics, text, or podcasts.
So, include a video to increase engagement on any course landing page. And add a strategically created video if you want to increase conversion rates.
Your introduction and conclusion should always be videos. They help students familiarize themselves with your brand.
Just like Amigoscode does in their Spring Boot tutorial.
PRO TIP: To increase conversion rates, including a video on your landing page describing your course's pain points and benefits (or user testimonials). For example, AdEspresso University does this.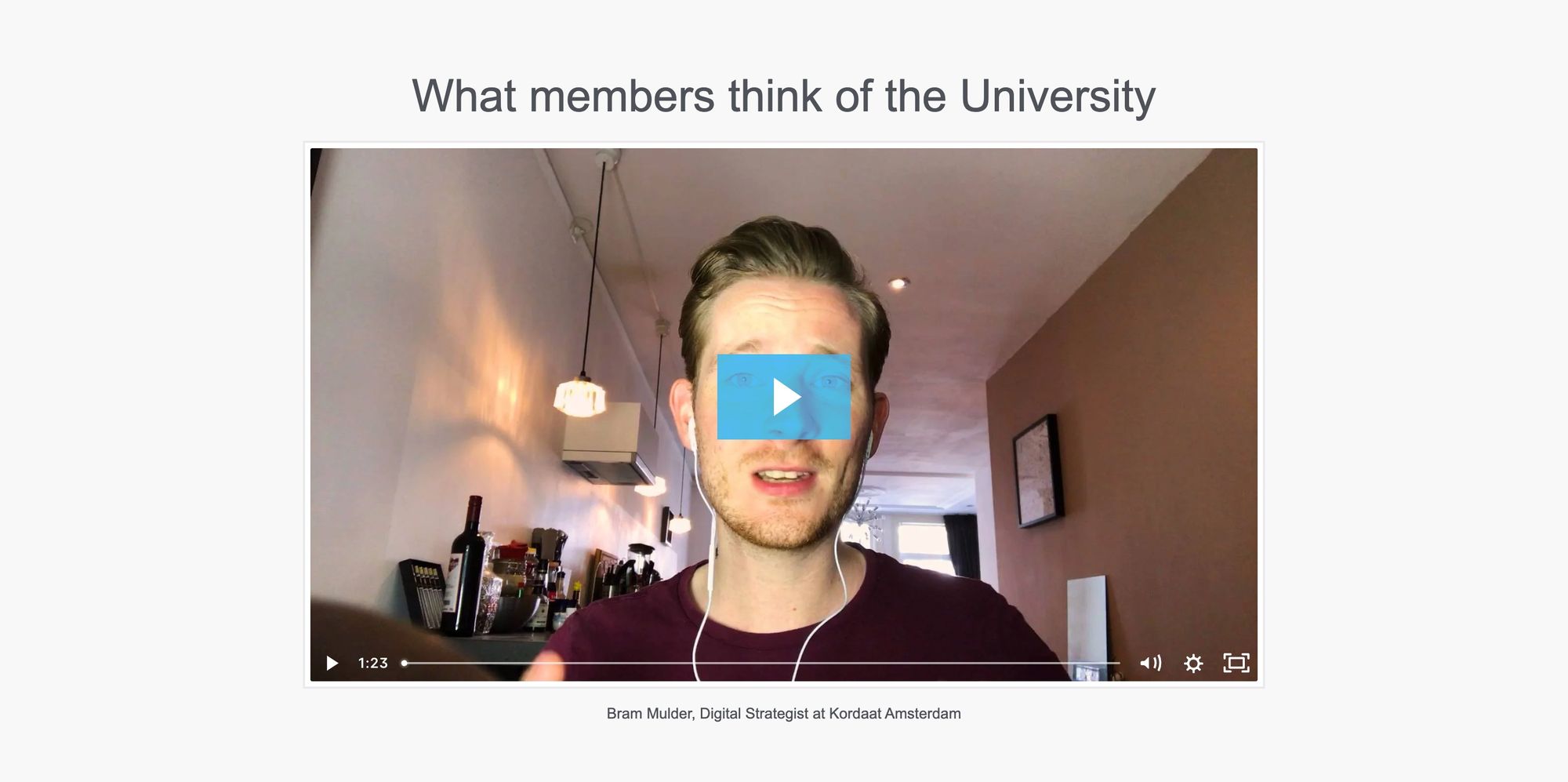 #4: Offer Incentives and Discounts
If your landing page has high traffic and page time but low conversion, it's not the landing page. The problem is either your offer or your pricing.
People like your course (because they're spending time reading it) but bounce back because they can't afford it.
Offer a discount
You should test by offering discounts and see if there's any increase in conversion rates. OnlineCourseHost.com gives all its course creators an option to offer discounts to their students.
You could promote your discount offer on social media to drive traffic and see if this improves your course conversion rates. For example, Double Your Freelancing offers their first-time subscribers 33% off for the first week.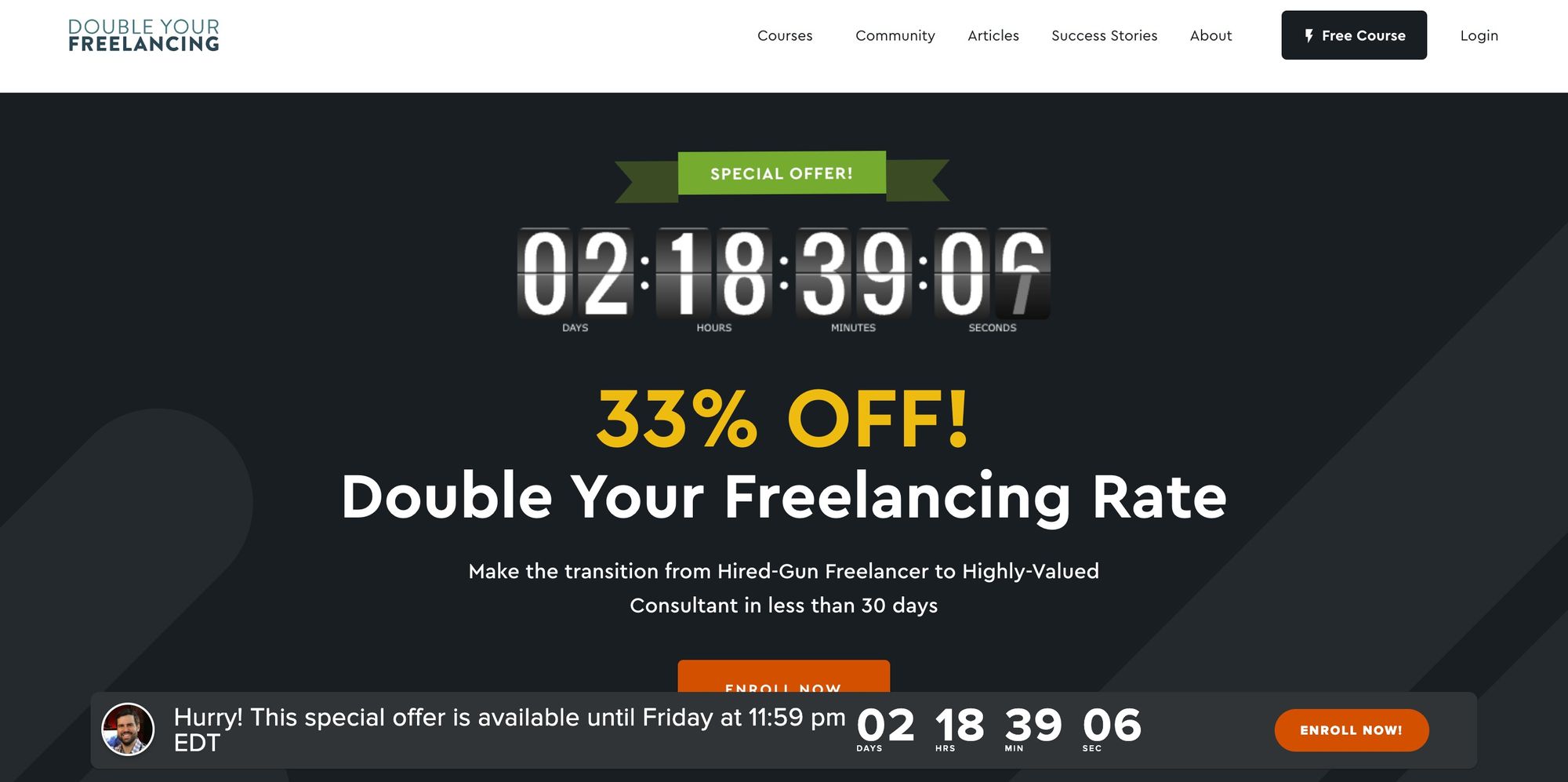 Offer incentives
But what if you can't lower your pricing?
Then, you'd want to offer incentives or bonuses that attract visitors to purchase your course.  
Bonuses are the perfect recipe for increasing course sales; but the trick is choosing the right incentives. Something that is equally (even more) valuable than the course.
Such as pairing an SEO ebook with bonuses like an SEO checklist, Google algorithm updates, etc., add more value to the offer. And visitors feel they're getting a lot by paying a small price.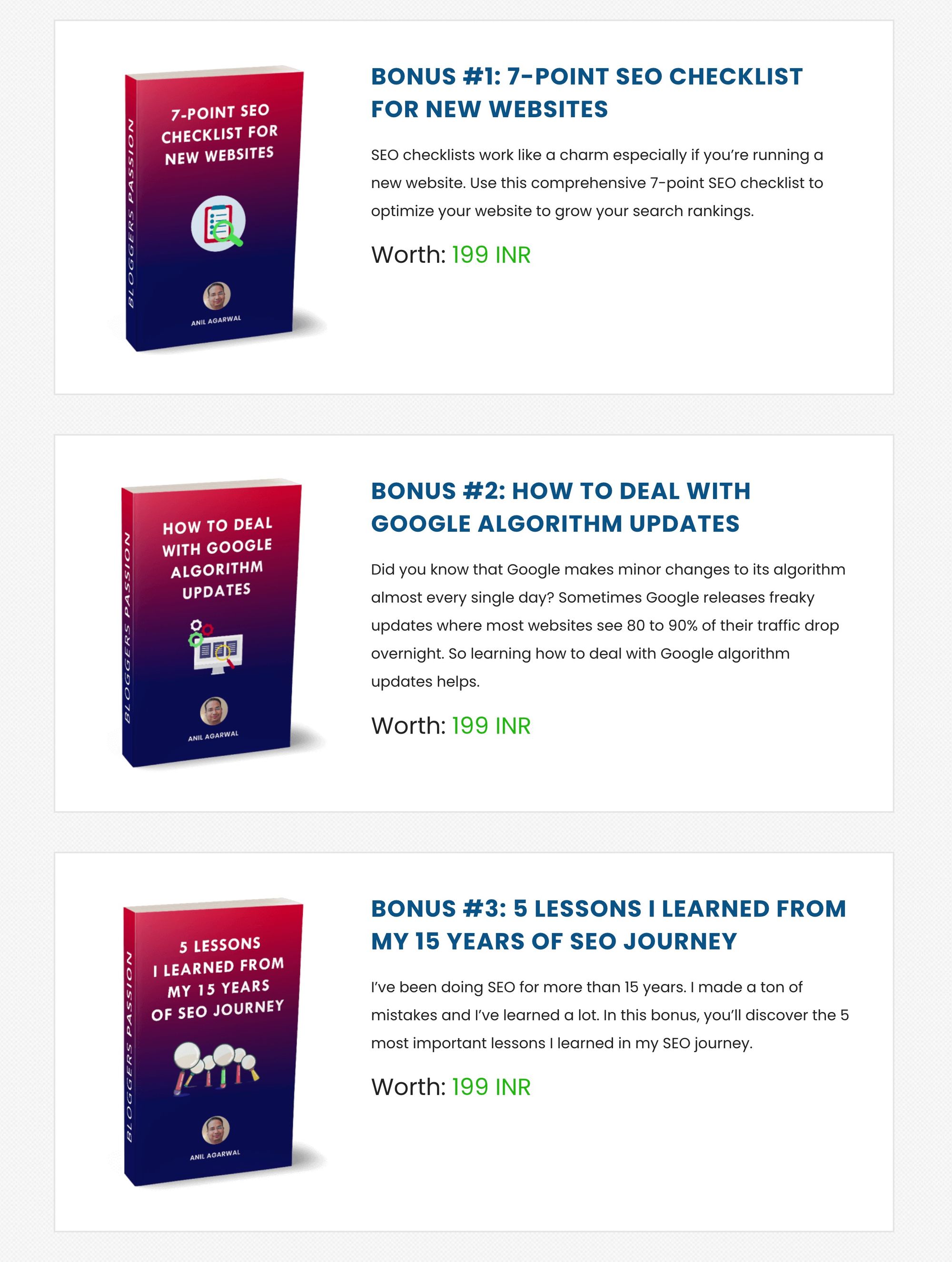 Or you could try minimizing the risk by offering a money-back guarantee:

#5: Improve your Sales Funnel
You might be missing out on course sales because you have a weak sales funnel.
Reality check: If visitors land on your sales page for the first time, they won't convert.
People are skeptical about the credibility in their first interaction, and anyone would only buy if they know (trust) your brand.
So, instead of selling your courses to strangers in your first interaction, focus on building relationships, building trust. Once you have built credibility, your landing page conversion rates will increase. For that, you need a sales funnel.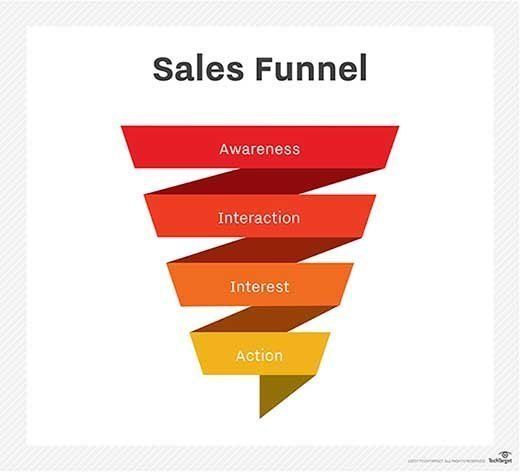 You don't need any complex sales funnel. A simple one can do:
They land on your blog by clicking on a link from SERPs.
They read your posts and subscribe to your newsletter.
You nurture your subscribers by sending them helpful content.
They start trusting you, and you send them your course landing page link.
They purchase your course.
Once you fix your sales funnel and focus more on building trust by nurturing your audience, you'll make more sales even if you sell directly without any offers or incentives.
#6: Invest in Professional Design
Have you thought about your landing page design? What if your page design isn't "attention-grabbing," and people don't find it interesting enough to keep reading?
People are distracted more than ever, and if your landing pages are simple (not inviting), people will just bounce off to check the other exciting thing.
Ask yourself:
Is your landing page design boring?
Does it look like a wall of text?
Is it covering all landing page elements effectively?
You should consider changing your course sales page design if you answered yes to any questions.
"But isn't designing landing pages a job of a professional designer? How can I design one?"
You don't have to. With OnlineCourseHost.com, you get a high-converting pre-made landing page template and only need to fill in the details.

It has enough white space so your visitors don't feel they're reading a wall of text. And you can choose your brand colors to add branding to your landing pages.
But having a good design isn't all that matters. Use copywriting and color psychology to build an emotional connection with your visitors.
Here are some posts that'll help:
#7: Leverage Social Media
Building a blog (or newsletter) audience will take time. And building trust will take even more time.
That's why as a beginner course creator, you should prioritize building a social media audience.
Why?
Because social media already has your target audience. You don't need to build from scratch; you just need to share your message and attract the right people.
Then promote your courses to these audiences and increase conversion rates.
So, if you don't have a social media strategy, you need to build one that helps you establish yourself as a trusted brand such that when new visitor lands on your profile, they trust you because your brand speaks for itself.
There are many examples of successful course creators who've built a thriving social media community that trusts them, such that when the creator launches their course, they get high conversion rates.
For example, Alex Cattoni focused on building an Instagram audience and had multiple successful product launches.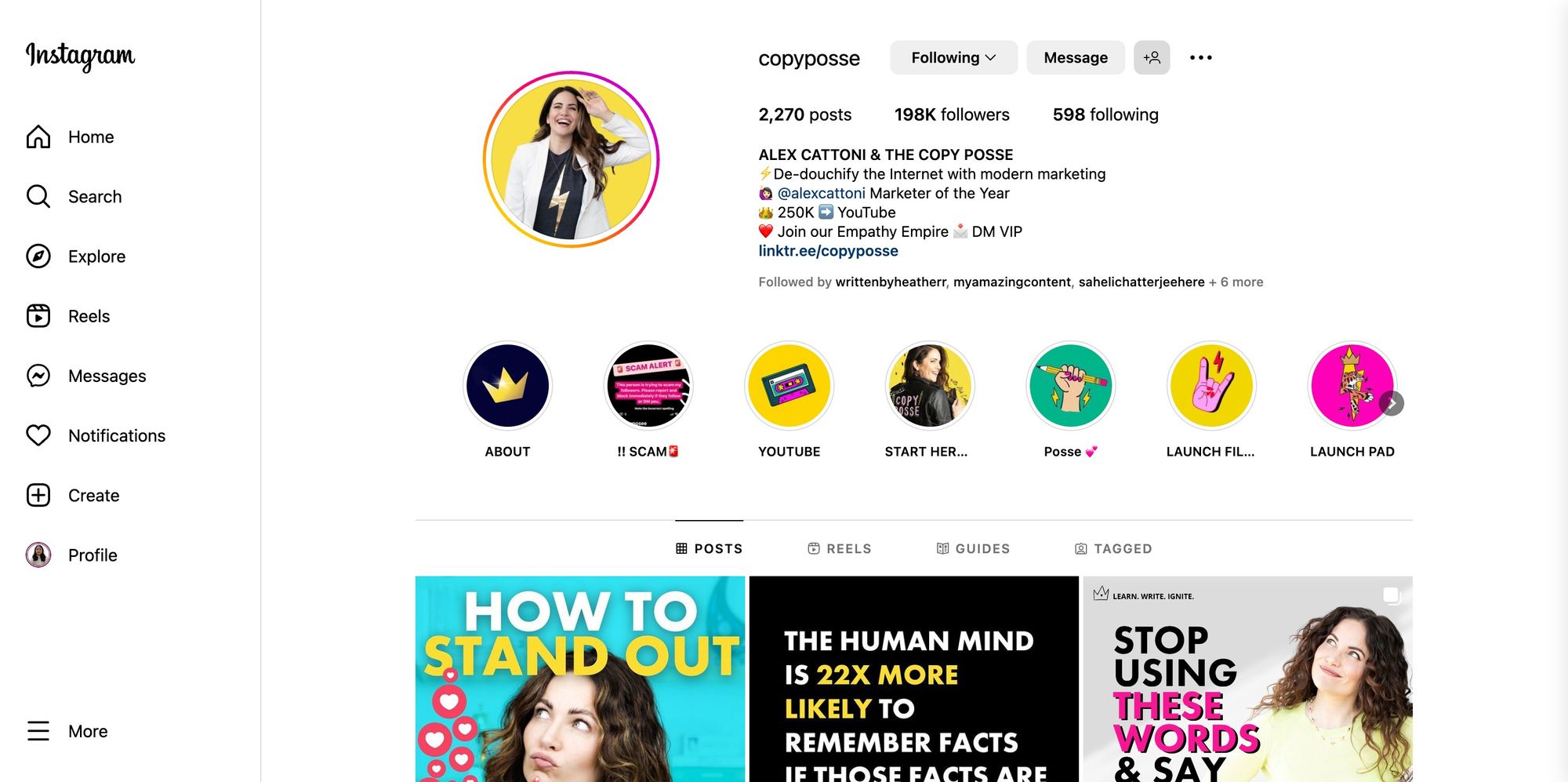 Here's her sharing how she made $97k in 7 days with a successful launch:
#8: Improve your Course
And the most important thing is to optimize your course continually because a big reason why visitors are not buying your course is that they don't find any value in it.
You should always ask for feedback from your past students, improve your course, and track your performance to keep perfecting it - that's how you'll build a successful program that won't require any marketing.
Your past students will share your course with new audiences, and they'll buy your course - you won't work; word-of-mouth marketing will work for you.
Conclusion: Advanced Strategies to Increase Your Course Conversion Rate
So these were some of the proven ways to optimize your course conversion rate. I hope these tips gave you some clarity or ideas.
Your first few months might not be what you wished. That's okay because you can reach out to your students and ask for feedback. Most of them will be happy to help you improve. The key is to keep tracking your performance.
But, naturally, you will have questions. We publish helpful guides and tutorials on our blog to ensure we're helping new course creators. Join us to become the first to know when a new post goes out.
If you want to ask any questions on online course creation, you can reach us on our Facebook group:
Join the Course Creator Academy Facebook Group
I hope you found this post helpful. Let me know in the comments below what other topics you want me to cover.
Have any questions about how to create an online coaching program? Leave your questions below!
Thanks for reading… and enjoy the course creation process! 😉
---
Course Creators Academy, a community by OnlineCourseHost.com
Founded by Vasco Cavalheiro
Online Course Creator