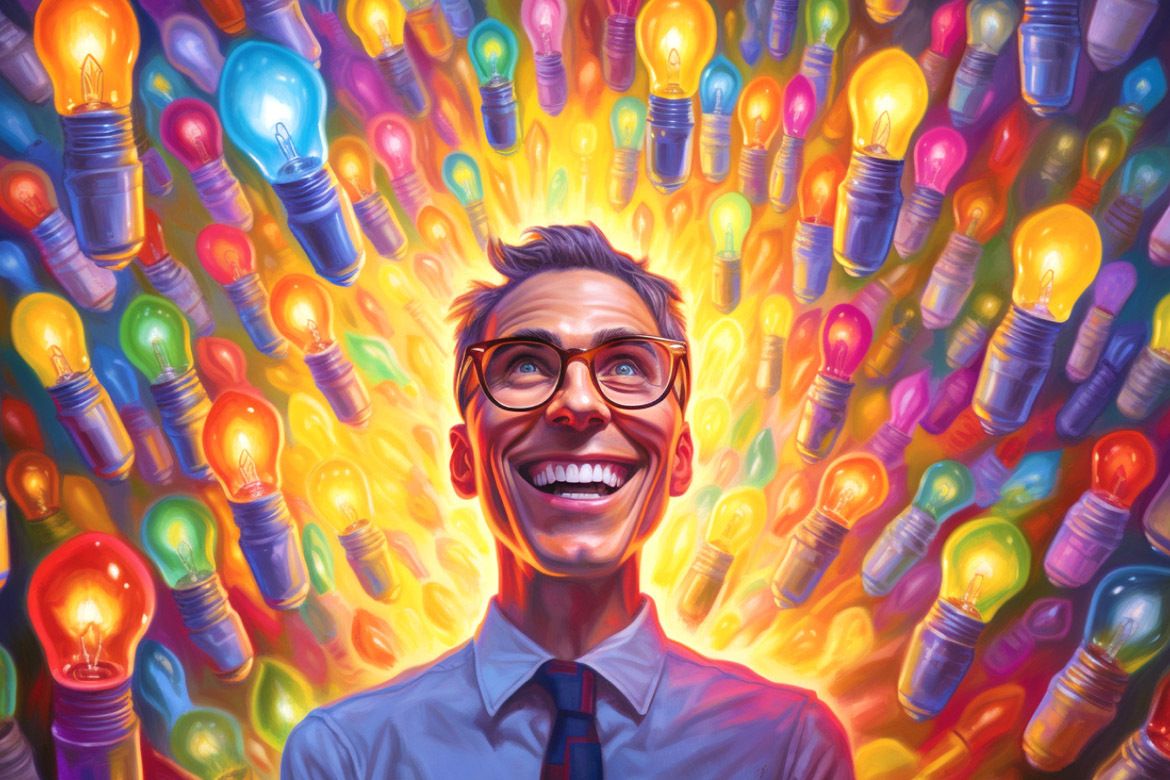 A super comprehensive list of online course ideas that you can use for your next course. Find out if your idea is viable or not via some key stats, and learn from examples of other course creators.
If you are thinking about creating an online course but you are still hesitant on what you will teach, I've got you covered! Today, I'm going to give you a list of the best online course ideas from which you can choose.
There has never been a better time to join the online course industry. According to this study, the industry is expected to grow and surpass the 1 trillion mark in the next five years.
But you might be wondering, how do I join this moving train? What course should I create?
Generally, I always say that you should create courses in something that you know well and are passionate about.
But I'm a course creator too, and I've been in this industry long enough to figure out that it doesn't always work that way.
As a course creator looking to build a profitable online course business, you need to also be able to tap into current trends. You need to use profitable online course ideas to be successful.
For this reason, I researched and compiled this massive list of over 200 best online course ideas to create.
These course ideas are popular and definitely ones that will generate a good return on your investment.
So, what are the most popular online course topics for 2023?
The popular online course topics to choose from, organized by category are the following ones:
Business courses
Marketing courses
Technology courses
Programming courses
Trading & Investment courses
Cryptocurrency courses
Video & Photography courses
Graphic design courses
Arts & Crafts courses
Health & Fitness courses
Personal Development courses
Language courses
Cooking courses
Home decor and Gardening courses
That said, we'll now go in-depth through each category and:
give you a list of course ideas to sell online
key stats, including revenue estimation
examples of successful course creators
In the end, I'll give you helpful tips and advice on making your course a success.
So without further ado, let's get started with this massive and super-comprehensive list of ideas for online courses. 😉
If you are an online course creator or thinking of becoming one, we have many other free resources available for you, in addition to this article.
You can check out all the free guides available here at the Course Creator Academy by clicking on the Academy link on the top menu bar.
Ideas For Business Courses
Business courses are top online course topics. They're popular in the online course industry mainly because people are now eager to quit their 9 to 5 and focus on building a business, so they enroll in business courses to learn how to do it.
The business industry is also evolving. Things that worked before, don't work anymore, especially in this fast-paced internet world.
So entrepreneurs must stay up-to-date with the latest business trends if they want to remain relevant.
If you have practical skills on how to run a business, then you can help a lot of people out, especially if they are just getting started.
Here is a list of concrete business online course ideas to get started:
Digital Marketing: How To Generate Business Leads and Convert Them to More Sales.
Business Development: How To Develop Business Relationships and Generate Sales For A Growing Startup.
Business Consultation: How To Start a Business as a Commercial Loan Broker, Find Qualified Borrowers, Build Lender Network and Close More Deals.
Business Communication Skills: How To Write Business Reports.
Product Launch: Easy Steps To Creating A Product Marketing Plan In A Few Days
How To Apply Online Psychology To Boost Your Conversion Rate And Get More Sales
Newsletter Marketing for Authors and Bloggers: Learn How to Attract Readers to Sign Up
How to Write Cold Emails and Follow-up Sequences
Fundamentals of Accounting From Beginner To Advanced
How to Read Financial Statements
How to Understand Customer Needs
A quick search on Udemy (a popular online course marketplace) reveals that there are up to 203 courses on business fundamentals on that marketplace alone.
And it's not even one of the biggest categories in the marketplace!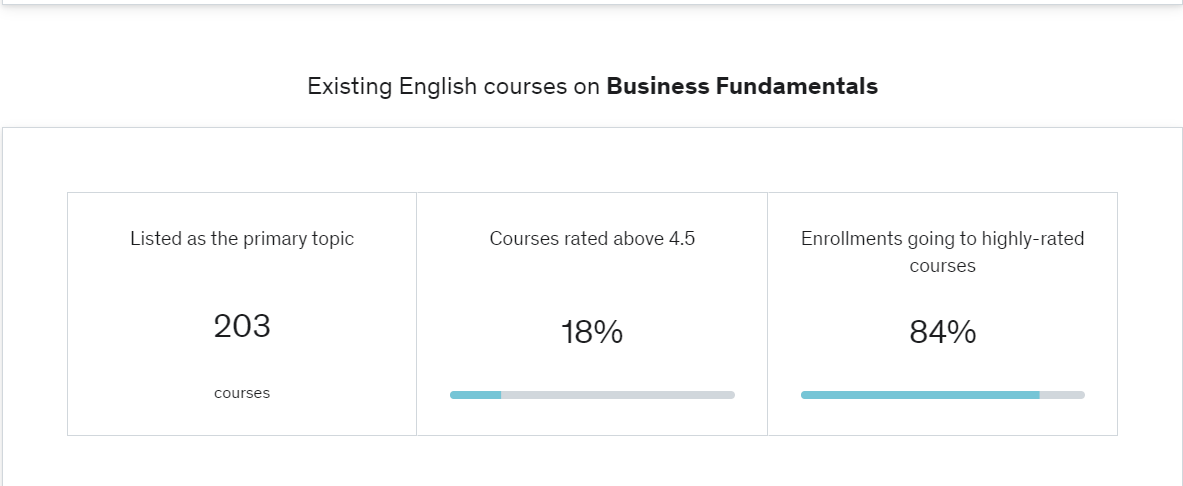 You'll also notice that only 18% of courses have 4.5 and above ratings. The student demand is super high.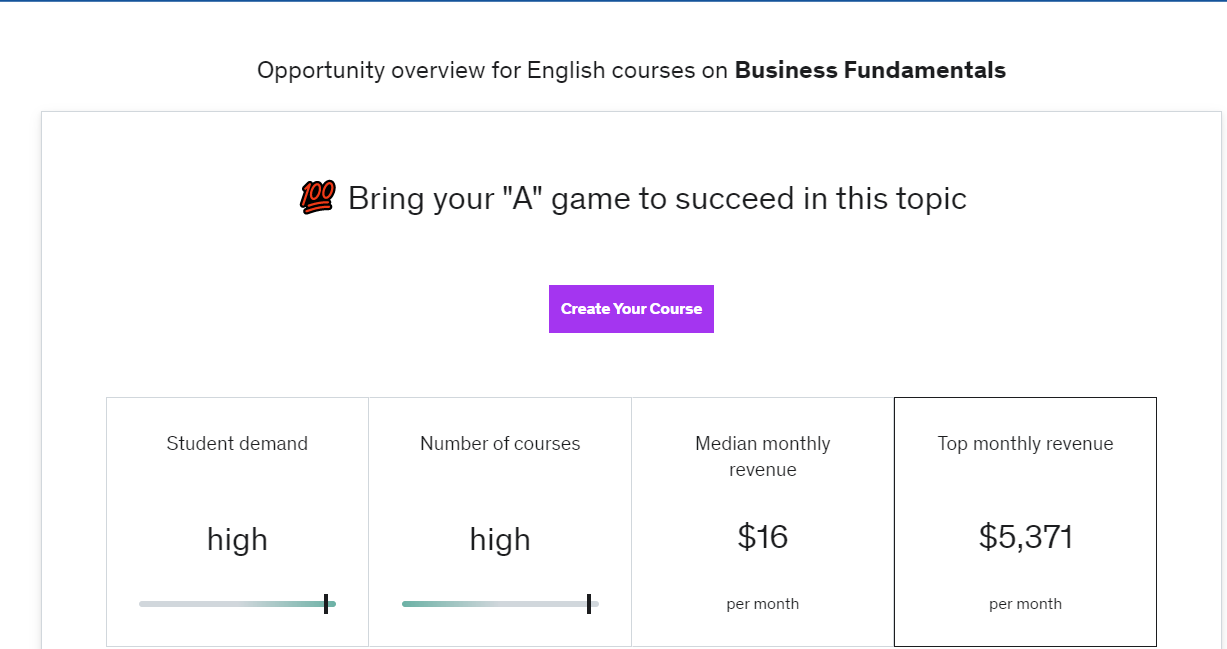 From the snapshot above, it's clear that if you create a valuable course on business fundamentals, there are high chances that your monthly revenue will be up to $5,000, which is a great deal!
Online course creators focused on the business niche like Chris Haroun is another proof you need. He is an award-winning MBA professor with more than 1 million students!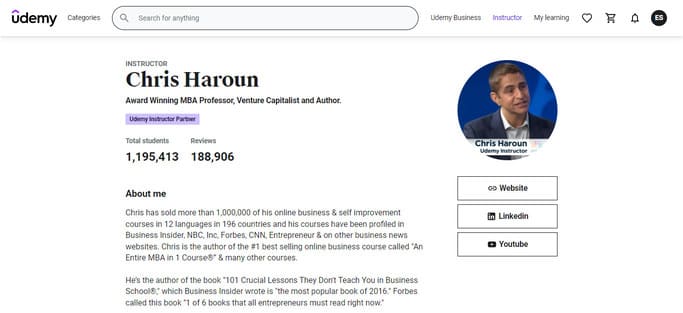 You should definitely check him out and see how he handles his online school.
Ideas For Marketing Courses
The first thing people want to learn after starting a business is how to market it. Whether it's a small eCommerce store or a multi-level company, success depends largely on sales.
And so, business owners including companies and organizations are continuously looking for ways to stay up to date with the latest marketing trends. That's why you find some of the most popular online course topics in the marketing category.
There are many sub-topics like branding, advertising, etc with huge potential and lots of demand.
‌‌So, if you have some experience and knowledge in the marketing industry, you can quickly package that knowledge in a form that is useful for others and sell it as an online course.
Below is a list of in-demand marketing online course ideas to get started:
Mobile App Marketing: How to Create a Universal App Campaign on Facebook Ads
NFT Marketing Strategy: Beginner Methods On How To Successfully Market, and Sell your NFTs
How to Build a Successful Affiliate Marketing Business Using Shopify and Amazon
How To Successfully Make Money Online as a ClickBank Affiliate
Complete Digital Marketing Course: Master Social Media Marketing, SEO, YouTube, Email, Facebook, App, Linkedin Marketing, and Analytics
SEO (Search Engine Optimization) Strategies for Businesses
How To Transform Drive Consistent Traffic To Your Website and Transform Sales Using Google Adwords.
How To Build An Authentic Brand Personality For Your Business
Content marketing: How to Grow your Business Using Content
How To Build Highly Converting Ads on Twitter, Pinterest, Instagram, YouTube, Facebook, and Google
If you search on Udemy, you'll see that there are 317 courses under "Marketing Strategy" and the enrollment rate is 69%.
But the student demand is high with a great top monthly revenue of more than $3,000.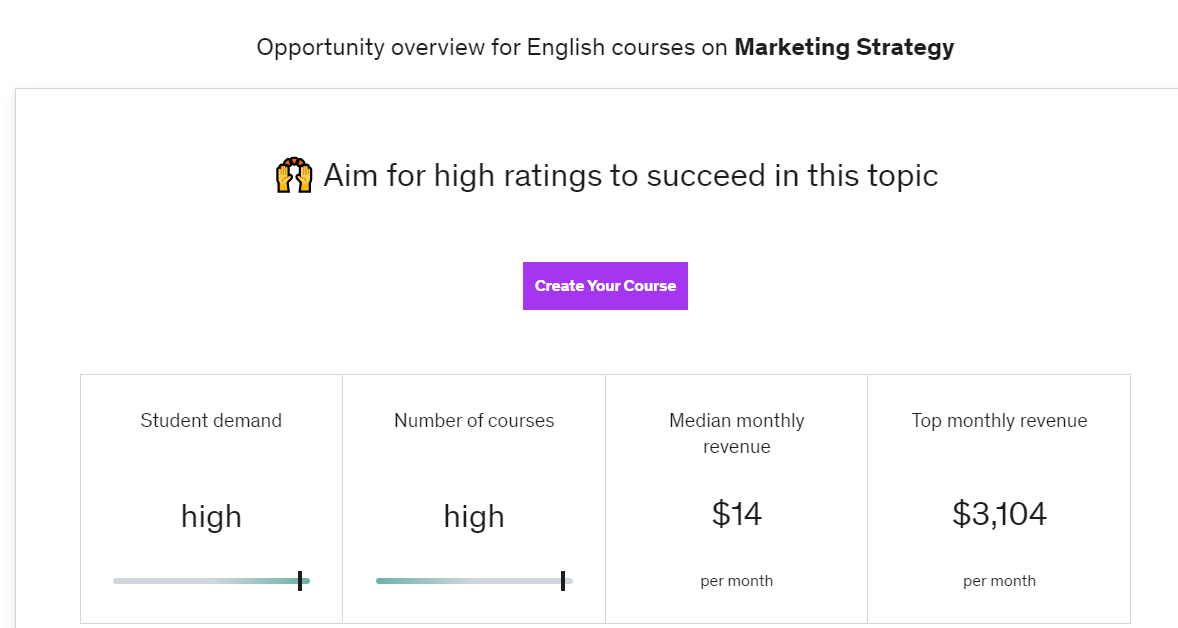 ‌If you're interested in this niche, I will suggest that you check out Sandra Kiss. He is a performance marketer and a top-level instructor with over 700,000 students. He has created over 131 online marketing courses and has more than 30,000 student reviews.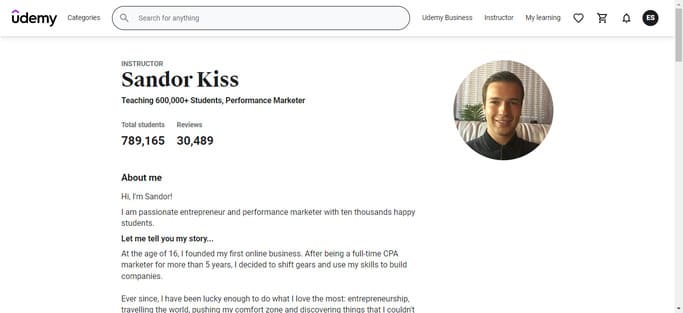 Ideas For Technology Courses
Another huge topic is technology-related courses. It's a category with many potential course ideas to sell online and build a successful business. I mean all sorts of technologies, from new programming languages to new robotic technologies, you name it.
The technology field is always evolving and generating new topics that people want to learn through online courses.
So, if you're tech-savvy and it is something you can talk about non-stop, it's time you share your wisdom with others. 😉
Here are potential technology online course ideas for you:
An Absolute Beginner's Guide on Information Technology
How to build an NFT marketplace from scratch
How to do an End-to-end Implementation of Amazon Web Services AWS
Fundamentals of Troubleshooting Using Technical Deduction and Fault Isolation.
Introduction to Computer Forensics: The Process of Going From The Crime Scene to the Court Room.
SC-200 Microsoft Security Operations: All About Microsoft Security Services, Microsoft Sentinel, KQL, and Microsoft 365 Defender suite
How to Design, Implement and Manage Modbus RS485 Network Communication
Computer Network Labeling: Learn Wire Ethernet Cables from Scratch and Master the Fundamentals of RJ-45 Ports
IP Addressing for Beginners: How to set-up A Private Network
Electricity & electronics - Robotics, Learn by Building
Crash Course Electronics and PCB Design
Arduino for Kids & Parents: How To Build your 1st Arduino Robot
"Linux Administration" is a niche in technology and a quick search on Udemy shows that there are only 46 courses listed under the topic and 26% have more than 4.5 ratings.  


The student demand is high. So, if you manage to create a good course then you can earn more than $10,000! But there is a lot of competition there, as over 82% of enrollments go to the existing top courses: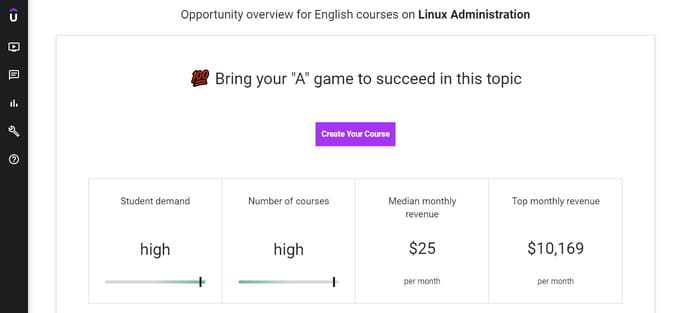 This does not mean that you should not create a course in technology though. It just means that you should probably pick a new technology that was just launched recently, instead of an established topic with a ton of already existing high-quality courses.
If you're interested in creating online courses in this niche, you can check out Nathan House, a cyber security expert with over 25 years of experience. He is also the CEO of StationX where he teaches students all things about cyber security. He even won the AI "cyber security educator of 2020" award!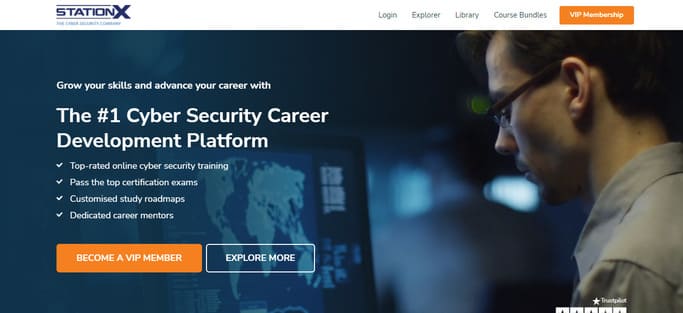 As you can see, becoming a course creator can open a lot of doors for professional opportunities that you might not otherwise have.
Ideas For Programming Courses
The software industry is absolutely booming right now. Companies are launching SaaS tools or apps to stand out from the competition.
Plus, website design and coding are trending as much as ever. It presents a great opportunity to build a secure and high-earning career.
So, if you're a programmer and have a lot of knowledge to share, you can create online courses on the following topics:
How to Use Python To Analyze, Visualize and Present Data.
How to Design Python Classes, & Implement Object-oriented Programming Concepts in Python.
Web Development: How To Build Professional Websites and Web Apps From The Comfort of Your Own Home
JavaScript Programming Language: How To Write and Execute Programs
Complete Web Development: How To Design, Develop and Launch Websites
How to Build and Host a LAMP (Linux Apache MySQL and PHP) Web Server!
How To Create Attractive, and Responsive HTML Emails
The Fundamentals of Building Modern and Beautiful Projects using SASS and CSS
How to Build a Complete Ecommerce Store
How To Build a Social Network from Scratch using JavaScript PHP + MySQL
Learn DevOps: How to Automate Infrastructure with Terraform
Learn How to Create and Mod Video Games Using Unreal Engine 5 C++
When choosing your course, you want to make sure that you choose a course that stays for a long time and has a high demand rate.
For example, the demand for "HTML courses" is high and there is a chance that your monthly earnings will be more than $3,000.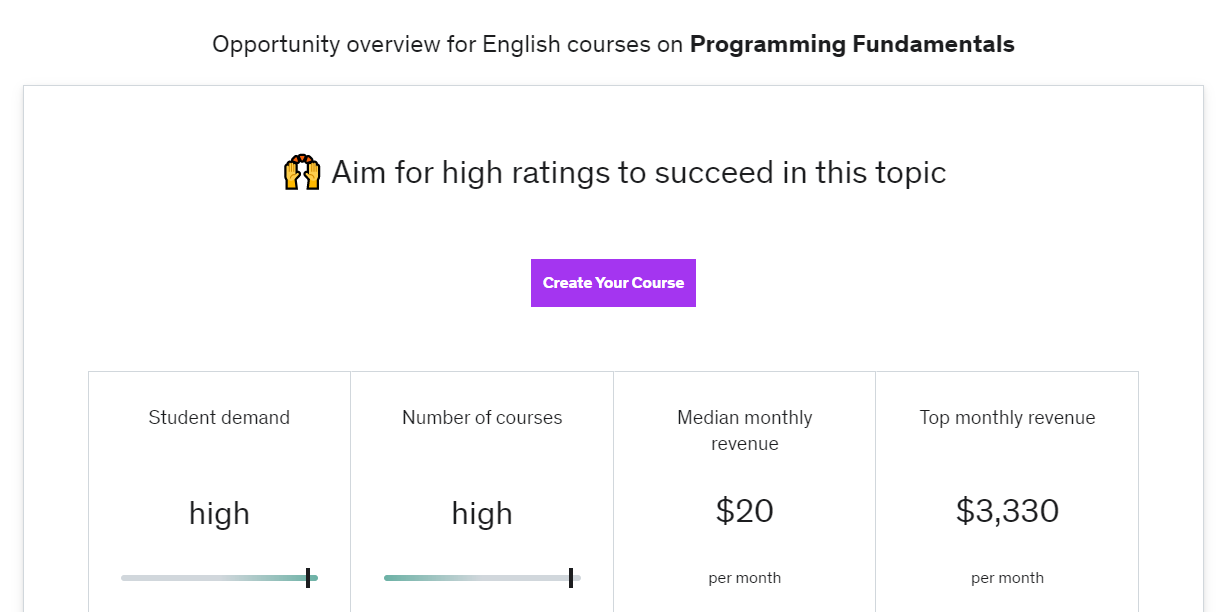 There are over150 online courses on Udemy and 15% of the student have rated the course above 4.5%. As much as there is high competition, you can still beat that if your lessons are valuable.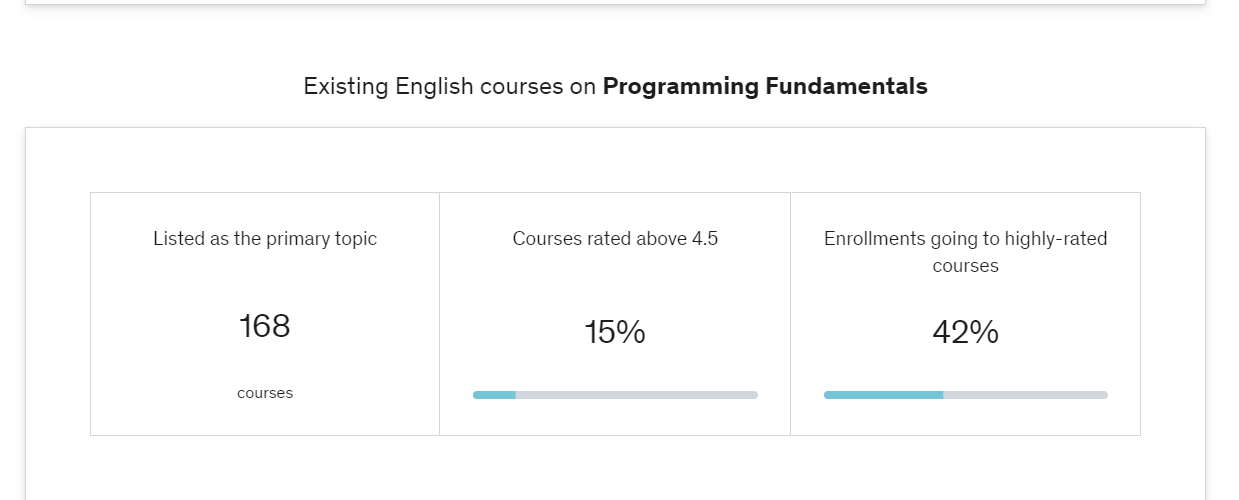 Josh Portilla is currently a course creator in this niche and is currently earning millions of dollars from his courses. He founded Pierian Data to teach students machine learning, data science, and Python and has over 2.3 million students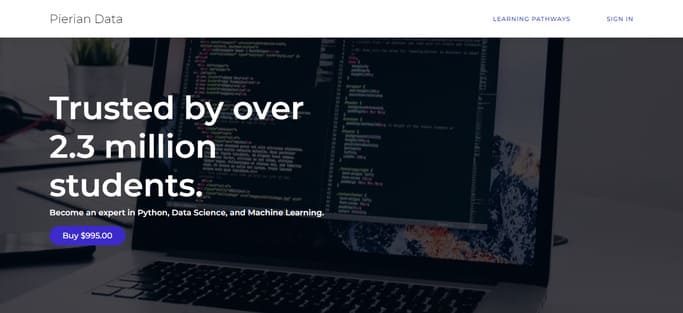 As you can see, programming is one of the most popular categories for online courses. You can give it a shot if you have the required knowledge!
Ideas For Trading & Investment Courses
Trading and Investment courses are becoming more popular mainly due to the global economic situation.
With the arrival of so many easy-to-use trading platforms like Robin Hood and others, more people are trying to increase their savings through stock and trading investments.
It's no wonder that the demand for online learning in this niche has been rising over the years.
If you want to teach about trading or investment, here are great online course ideas to begin with:
Learn Technical Stock Forex Trading Techniques Using Support & Resistance, Trend lines, channels & Moving Averages
Stock Market Investing: How To Accurately Value Stocks
How to Trade Like a Professional Investor
Advanced Swing Trading Strategy- How To Trade Winning Strategy for Stock Trading or Forex trading that Works
Live Stock Trading Course: How to Day and Swing Trade with LIVE Examples
How To Price Action Trading with Step by Step Guide From Beginner To Pro
Comprehensive Guide to Financial Markets, Investing & Trading
How To Use Python To Conduct Financial Analysis and Algorithmic Trading
The Complete Financial Analyst Training & Investing Course
Insights to Investing in Stocks, Bonds, Mutual Funds, Real Estate, ETF for Retirement
How To Make A Living Online Trading Forex
How SAP Financial Accounting Works
A quick search on Udemy reveals that "Stock Trading" is currently accruing more than $11k dollars monthly! That's huge!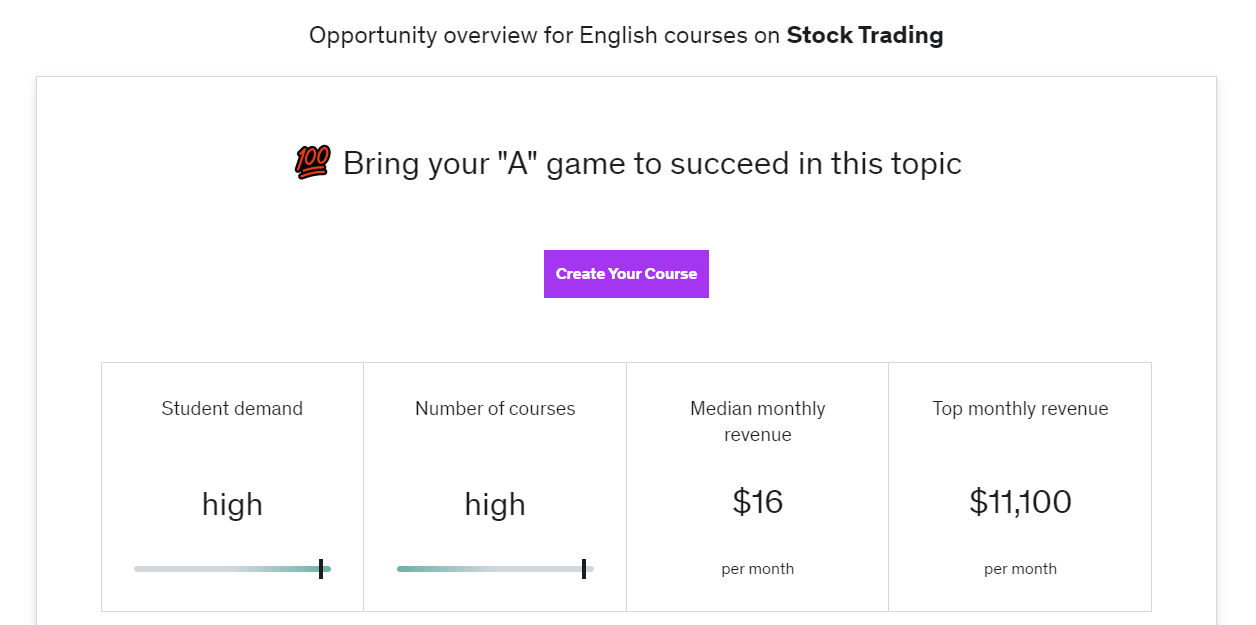 Mohsen Hassan is a finance online educator that is also worth checking out. He started Bloom Trading to teach students everything related to trading for free. His YouTube channel has 130k subscribers.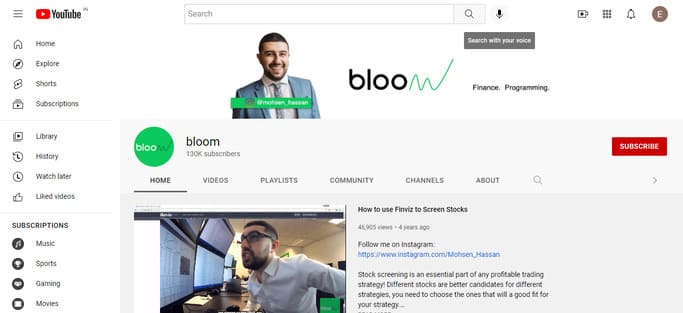 As you can see, if you teach anything related to trading, you can build a large audience with free content like a blog or YouTube channel.
And from there, as you already have the audience, you can monetize it. Thanks to online courses, by providing a more in-depth version of your content covering similar or related topics.
Ideas For Cryptocurrency Courses
Cryptocurrency is a trillion-dollar industry already, and one of the fastest-growing markets.
Companies are now starting to accept digital currencies, and many regular people are turning to crypto to help them diversify their investments, and build a long-term portfolio for their retirement.
So it's no wonder that the interest in cryptocurrency courses has been skyrocketing in the last few years!
Below are potential cryptocurrency online course ideas to get you started:
The Basics of Blockchain and Bitcoin
How Blockchain can Potentially Impact Your Business
How To Build Blockchain with Hyperledger Fabric using Composer and Publishing on Azure
Everything You Need to Know About Blockchain & Cryptocurrency in Java
How to Create Your Own Cryptocurrency Just Like Bitcoin or Litecoin
Everything you Need to Know About Cryptocurrency from Beginner to Advanced Level
How you Can Earn Great Passive Income by Staking Cryptocurrency in Your Wallet
How to Leverage The Trend of NFTs As an Artist and Creator
Learn all the Ropes To Become a Certified Bitcoin Professional
How To create a Professional NFT Marketplace using NextJs, Hardhat, OpenZeppelin, and Ethers
Bitcoin Transactions: What They Are & How They Are Structured
How to Generate Constant Weekly Returns by Selling BTC Options
On Udemy, you'll notice that the student demand and earning potential are high for "Cyrptocurrency". Though the competition is high it's something you can beat. All you have to do is create a high-quality course on Cryptocurrency.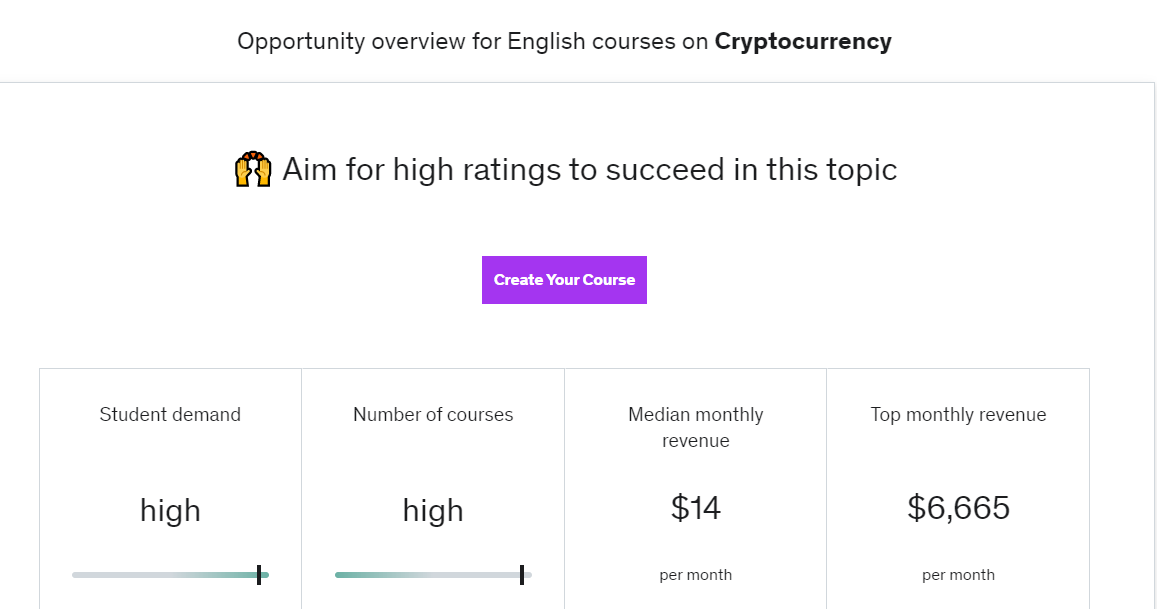 There are a lot of cryptocurrency online course creators earning heavily with a large student base and one of them is Henrique Centieiro. He is a Blockchain and Bitcoin teacher and also the author of two bestseller books on the blockchain.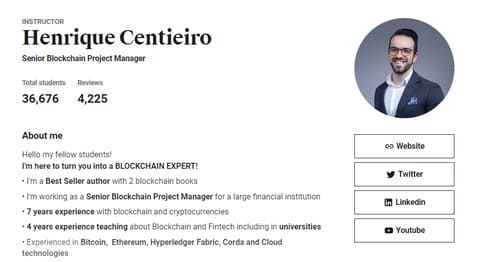 This is just one of many other successful online teachers, that make a living for themselves by teaching others about crypto. You can check him out and draw some inspiration from his courses and books.
Ideas For Video & Photography Courses
Videos and photos are two of the most engaging content formats. With the rise of social media, businesses need video and images more than ever.
This makes making video and motion graphics very in-demand skills. Companies need all sorts of graphic content for both their social media profiles, ads, and website branding.
A lot of people know this and that's why they are tapping into video and photography online courses to scale up their skills and increase their earning power.
So, if you know how to use video creation tools, can take stunning pictures, and design good graphics, it's time to teach others how to do it! 😉
Here are video and photography online course ideas to build:
How To Take Photos so Good that People Won't Believe you Used an iPhone!
Photography: How To Create Visually Compelling Compositions
How To Take Mouth-watering Food Photographs That Tell your Food's Story
Photo Editing: How to Make Basic Adjustments for Your Photographs in Adobe Camera Raw
Techniques of Transforming A Simple Photo Into a Surreal one
How To Color Grading with DaVinci
How To Edit Videos With Adobe Premiere Pro
A step-by-step Guide to Launching A Successful Photography Business
Stock Photography: How to Sell Photo Online & Earn From Your Photos
How To Start A Professional Drone Business From The Scratch and With Low Budget
The Basics Of Creating Kinetic Typography Videos, Titles, and Motion Graphics in Adobe After Effects
How To Create Motion Graphics Animations
As you can see, from Udemy, Photography is a widely successful niche to tap into as an online course creator. The monthly potential earnings are quite high as well.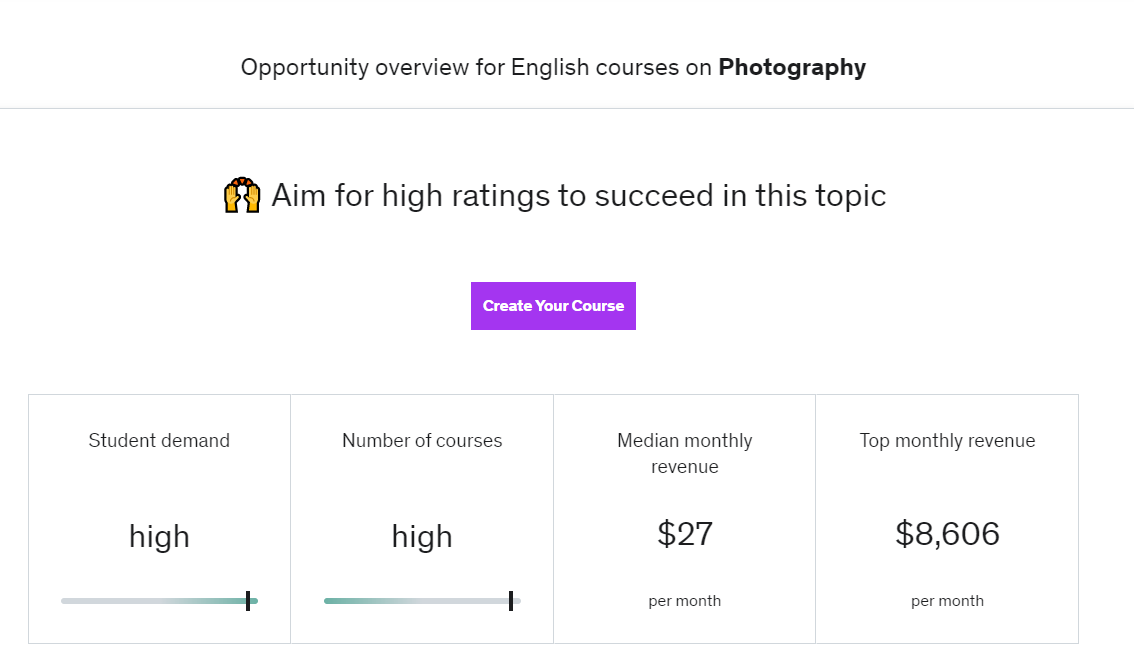 Julian Melanson is one of the videographers and filmmakers currently making millions of dollars and is teaching students how to make a living as a filmmaker. He has over 135000+ students. With an audience this size, it's clear that he is a very nice business going for him.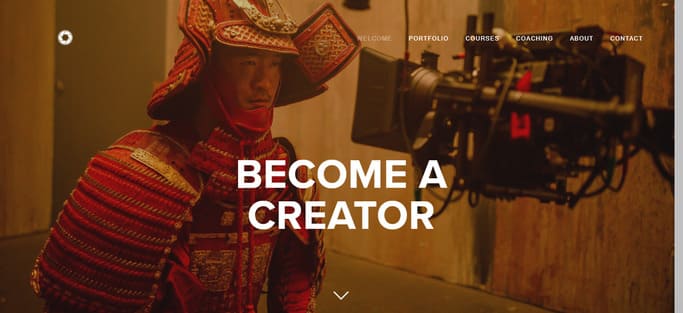 If you're starting as a photographer, first determine the kind of photography you want to focus on. We have smartphone photography, portrait photography, drone, aerial photography, etc.
If a videographer, what video editing tools can you use efficiently? Adobe Premiere Pro? DaVinci? Or any other editing software.
When you're done, put together your online portfolio that showcases your work. It's often one of the things students check before signing up for your course.  
Ideas For Graphic Design Courses
Graphic design is another highly in-demand skill. In this era of social media, businesses and organizations need graphics to visually communicate their ideas. These graphics are used for branding and marketing.
This means that the need for skilled graphic designers is today larger than ever and there are lots of creatives willing to hone this craft.
If you know how to create illustrations, graphics, logos, or flyers with any design tool, chances are, you can make living teaching others how to do it via online courses.
These are some online course ideas in the graphic design category to get started with:
How To Create Professional 2D Game Graphic Design With Photoshop
Learn What Graphic Design Is and How to Become a Graphic Designer
Principles and Techniques To Create Logo Designs in Adobe Illustrator CC and Dimension CC
How To Design Logos with Adobe Illustrator CC and Dimension CC
Brand Design Development: How To Design Logos With Using A Brand Voice, Color & Typographic Systems
How to Draw Fashion With Adobe Illustrator CC - Beginners
How To Create Vector Illustrations Using Adobe Illustrator CC.
Ultimate Drawing Course: How to Create Advanced Art That Will Stand up as Professional Work.
Learn to Design Free, Professional Quality Graphic Designs & Videos With Canva
How To Create Professional Looking Book Covers Using Canva and Gimp
How To Draw Characters Professionally In 3D For Games, Manga, Animation, and Comics
Canva Design: Basic Design Skills For Instagram, Facebook, Pinterest, YouTube, and Other Social Media Platforms
As you can see, there are a lot of online course ideas in this niche that is in high demand. According to Udemy, a course on "User Experince Design" attracts a potential monthly revenue of more than 11k dollars which is a big deal.
Aside from that, you have a good audience as there is a high demand for the course.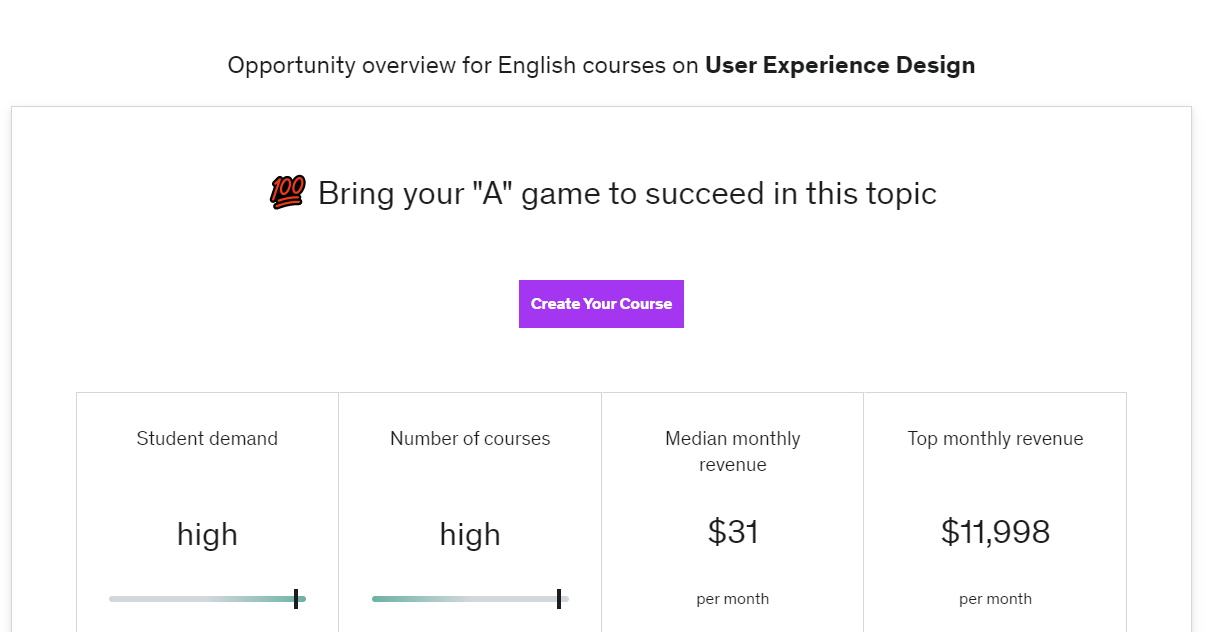 Daniel Walter is one of the online course creators making it big in the graphic design niche. He is an Adobe illustrator who creates courses on Adobe for his established YouTube channel with more than 300k subscribers.
You can find all his numerous design courses at bringyourownlaptop.com.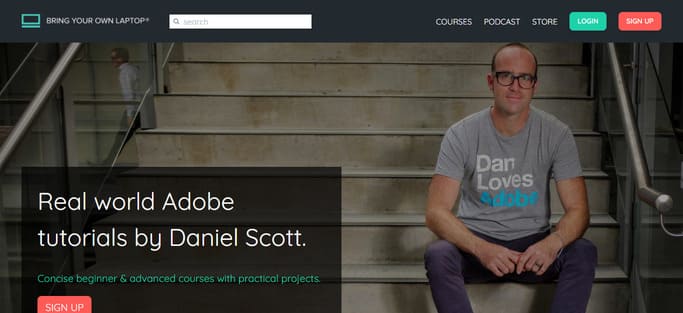 Like photography and videography, before delving into this niche, you should first decide on the design software you want to teach your students.
However, due to how high the demand for social media management is at the moment, a lot of people are desirous of learning how to design with Canva. The software is highly intuitive.
You can create a course on it. Otherwise, there is Adobe Illustrator and Photoshop.
Ideas For Arts & Craft Courses
Honestly, not all online courses should revolve around serious topics like programming and accounting. A lot of people are looking for hobbies to distract their minds and explore their creative sides.
Arts and craft is also viable career for some people. So, the demand for art courses has been increasing steadily over time, and there is no sign of it slowing down.
So, if you are creative-inclined, you can create online courses in this niche teaching people either how to sing, draw portraits, dance, and many more. Your courses can also target creators and artists and how to package and sell their art.
To get started, take a look at some ideas for arts and crafts courses to inspire you:
How To Create Beautiful and Unique Jewellery with Wire Wrapping Techniques.
How To Pick Locs: The Complete Guide
Natural Beauty: How to Make Lotions, Creams, and Body Butters
How To Make Up Like A Pro
Wood Carving for Beginners: Learn All About The Tools, And Basic Cuts To Create Your Own Carving
Colored Pencil Drawing: How to Create Advanced and Beautiful Art That Will Stand Out.
10 Essential Ways To Make An Extra Income As An Artist
How To Sell Your Jewelry In Online Marketplaces
Learn How to Belly Dance: Complete Guide from A to Z
Social Media Branding For Content Creators
All You Need To Know About Lip Tattoos
Mandala Stone Art–Learn How to Create Geometric Dot-art
Drawing seems to be the most demanded artistic online class on Udemy. Not only is the student demand high but there is also a high monthly income. See the snapshot below: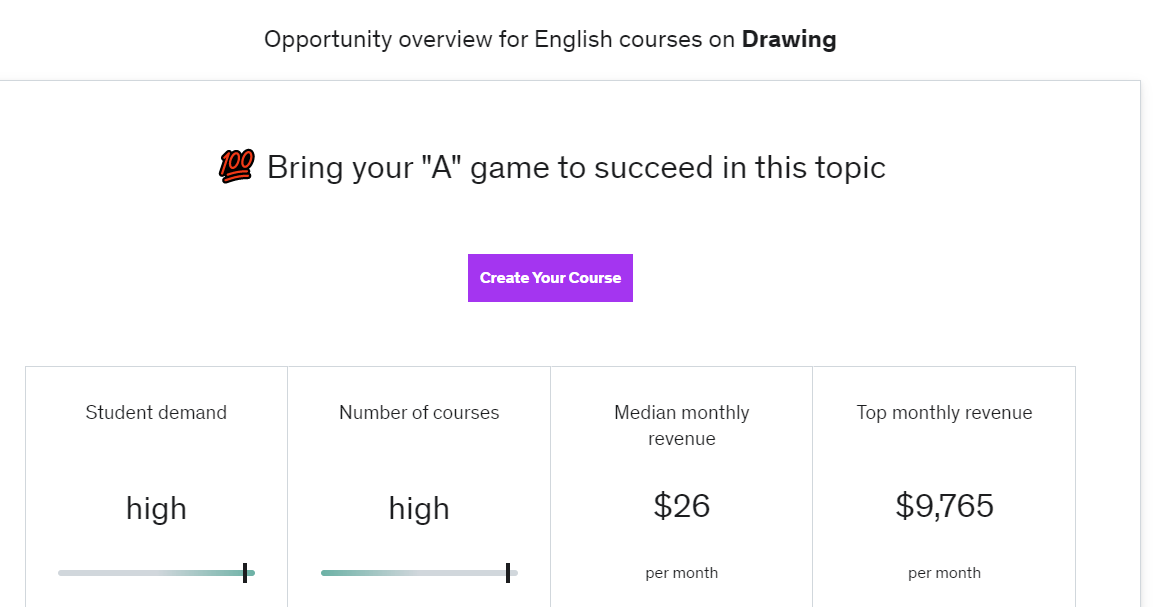 If you're looking for creators or artists currently teaching online and earning from their arts, you should check out Matthew Fussell, the founder of TheVirtualIllustrator. He teaches thousands of students pencil sketching, illustration, watercolor, and more.
He sells a ton of different art-related courses on his own website, teaching thousands of art professionals and hobbyists all over the world.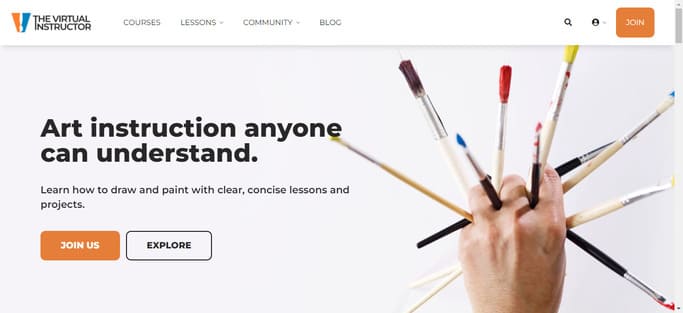 All in all, there is a huge chance of making money simply by teaching people your hobbies or your art.
Ideas For Health & Fitness Courses
Health and fitness online courses are booming as well. People understand today better than ever the importance of staying healthy and active and having a work-life balance.  
But most people can't afford to hire a fitness trainer. They prefer to learn it for themselves and so they either look for YouTube fitness tutorials or pay for online health and fitness courses.
And this industry is so large that there are a lot of sub-topics to create courses on. Whether it's yoga, fitness, mental health, nutrition, and many more.
So, if you're a professional fitness trainer, or know a lot about healthy living, here are some health and fitness online course ideas that will serve you:
How To Lose Weight To Stay Healthier In 14 Days
How To Enhance Treatments With Simple Acupressure and Meridian Massage
Science-Based Workout: How To Build Muscle, Lose Fat & Get Fit
Mindfulness Practices That Will Improve Your Daily Life
Relaxation and Therapeutic Exercise To Ease Lower Back Pain
Total Immersion Swimming: How To Swim Faster and Further Using Less Effort
How To Do Face Yoga-exercises For The Face and Neck
Fundamentals of Nutrition Science: Learning How to Eat Healthily
Herbalism: Learn About All Herbal Medicine and Nutrient-Dense Foods To Improve The Quality of Your Life.
Tai Chi: How To Develop Great Fitness, Health, Longevity, and Inner peace.
Dance Therapy: Learn to Dance in Different Styles To Improve Your Psychological State
The Most Important Techniques of Brazilian Jiu-Jitsu
Any of the topics should give you an idea of what course to create as a fitness or health enthusiast. The industry is big and even Udemy confirms it.
For instance, when you analyze the "Fitness" sub-category using the Marketplace Insights tool, you'll see that there is a high student demand and high monthly revenue for top courses.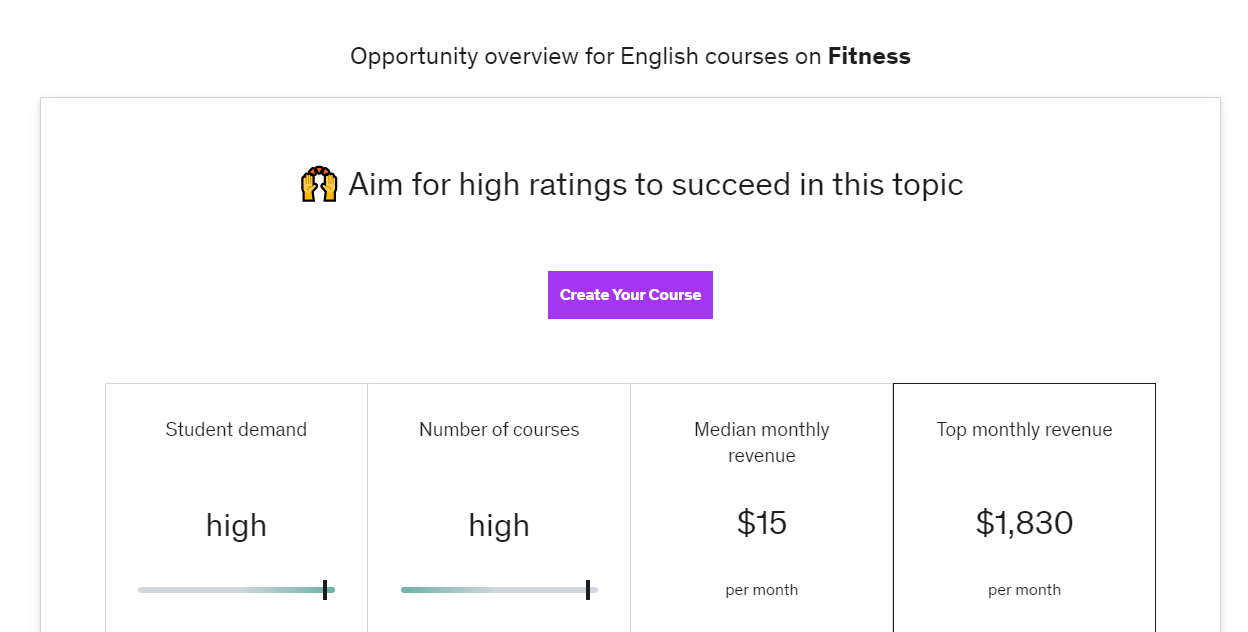 Also, Elizabeth Heck, the founder of Home Herb School is currently one of the best-selling instructor with 20+ courses on medicine making, first aid remedies, and more. You can check her out if you're interested in this niche.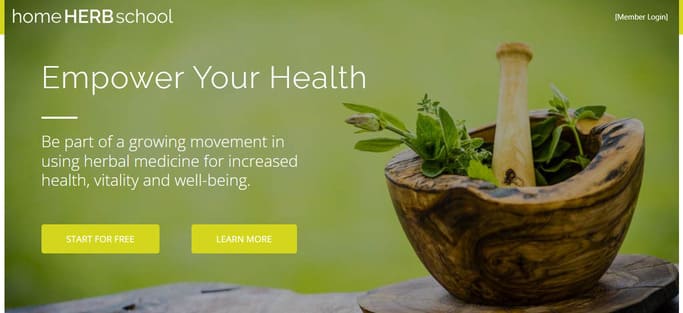 Bear in mind that creating online courses on some health and fitness sub-topic require certification. For instance, you may need to get certified as a gym instructor or a yoga studio instructor to teach some topics.
These certification also help to boost your credibility and your students can better trust your teachings.
Ideas For Personal Development Courses
Personal development is always important both in our personal as well as our professional lives. People want to be the best version of themselves but unfortunately some can't get there without motivation and inspiration.
This is where you come in as a life coach and trainer. You can create courses on career guidance, time management, self-esteem, and many more.
Online courses in this niche are usually personal in nature as you have to draw inspiration from your experince. And most importantly, you don't really need to be a certified coach  to create and sell courses on personal development.
Here are popular online course ideas in the personal development category to get you started:
How To Discover Your Life Purpose
Radiate Confidence: How to Create a 1000 Watt Presence
How to Develop Emotional Resilience to Manage Stress
Mini Habit Mastery: The Scientific Way To Change Your Habits
Time Management Mastery: How To Do More & Stress Less
How To Use Storytelling to Influence Decision Makers In The Audeince
Stress Management: 40+ ways to deal with stress
Neuroplasticity: How to Rewire your Pain
Customer Service: How to Keep your Head when Everyone Else is Losing Theirs
Critical Thinking Strategies To Create Better Decisions
Win Any Job Interview - TOP Strategies For Job Interviews
Team Facilitation: The Core Skill of Great Team Leaders
Happiness Life Coach Certification: Powerful Tools and Strategies to Help Your Clients Find Their Happiness.
Though courses on personal development don't garner much monthly revenue like the courses we have reviewed above, there is a huge margin to fill and a great choice if you want to sell courses from your website.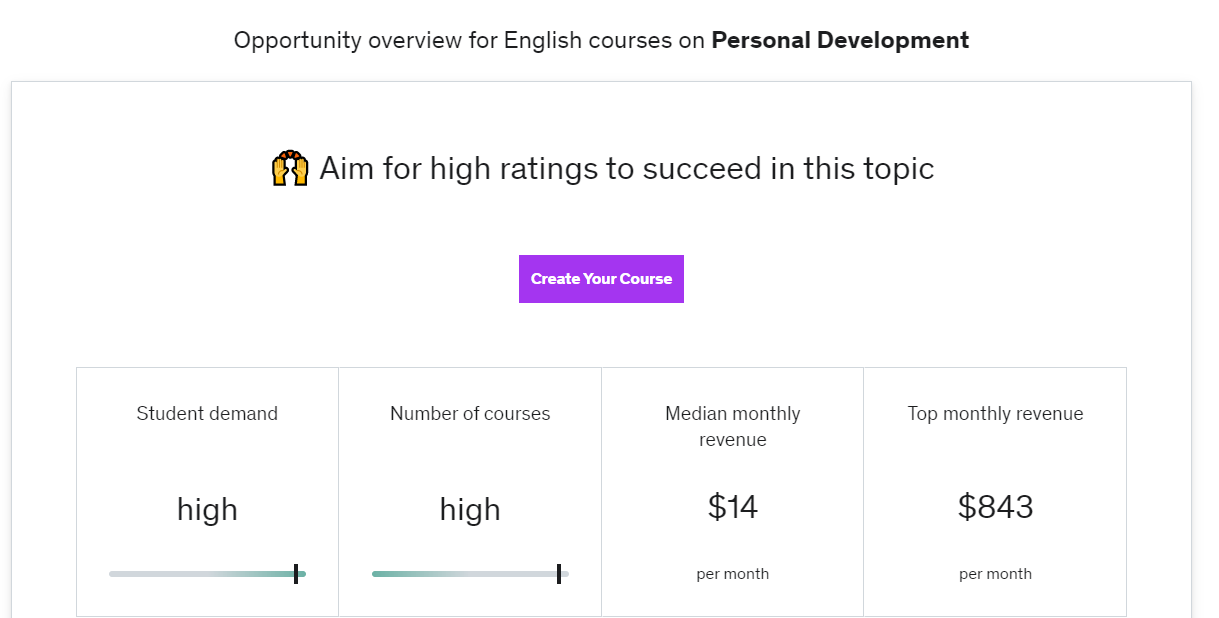 For example, check out Gregory Caremans. He is currently  TEDx speaker and also the founder of an award-winning Brain Academy. He helps people all over the world to achieve top mental performance.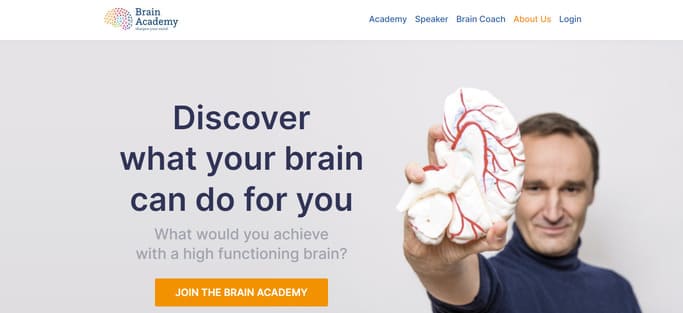 Personal development is undoubtedly a huge market, that is only growing even more by the year.
Ideas For Language Courses
Learning languages is another fun thing people like to do and there are a lot of reasons surrounding it. It could be that they are moving to a new country, or learning their lover's language.
And it could be a work requirement. Whatever is the case - people always look forward to learning new languages and so, the demand for online courses in this niche is high.
There are a lot of lanugae courses to teach like English, Spanish, French, Greek and many more.
Here are language course ideas to sell online for inspiration:
Learn Basic and Advanced Spanish Vocabulary, Grammar and Pronunciation.
Wheelock's Latin: A Thorough Mastery of Elementary Latin Grammar
Business English Course: Lessons On Essential Vocabulary and Practical Phrases For The Workplace.
How to Communicate With Your Deaf and Hard of Hearing Friends and Family
How To Communicate Effectively and Naturally In Spanish
Learn The Basics Of English Puntuation
How To Speak, Read & Write Hebrew
Mastering IELTS Writing: How To Achieve Band 7+ in 7 Hours
Learn to Speak, Read and Write In Korea
How To Use The 3 Main Past Tenses In French
How To Speak Fante Language
Perfect Your German: Tips & Tricks to Avoid Common Mistakes
Chinese language for beginners: Mandarin Chinese HSK1-HSK3
According to Udemy marketsight tools, there is a high demand and high monthly revenue attached to "English Language" courses. Here is a snapshot: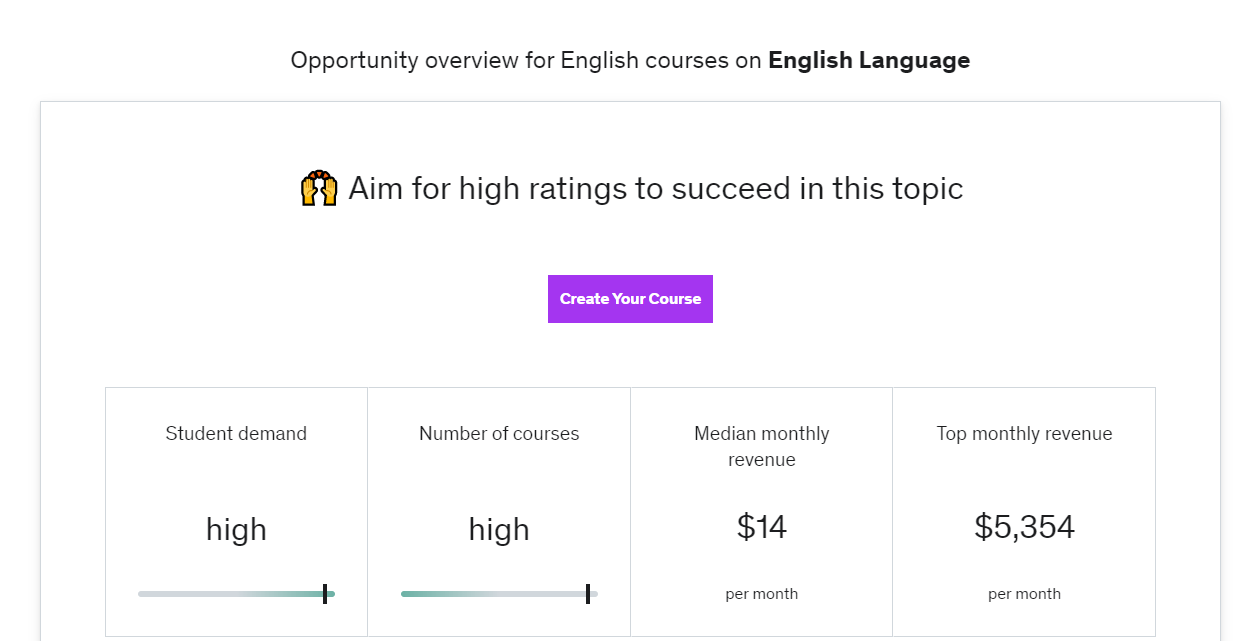 If you're delving into this niche, it helps if you are fluent in many languages because then, you'll have varieties of languages on your website just like Kieran Ball.
He is a language teacher with over 300k students. In 3 Minute Languages, he teaches French, Spanish, German, and Portuguese languages.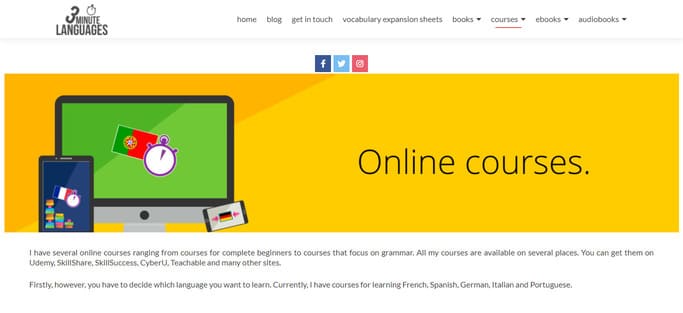 It's okay if you don't know many languages. Just choose the one you're excellent at and teach it in-depth. The goal is to provide value to your prospective students.
Ideas For Cooking Courses
This topic never gets old, and with the expansion of different types of cuisines all over the world, it's more popular than ever.
There are all sorts of people trying to learn some tips and tricks about some of the most popular cuisines, like for example Chinese, Italian or Japanese. And even the most basic dishes, a lot of people are still struggling with it.
That's why cooking online tutorials is one of the profitable and popular online course ideas. However, you've got to show that you have the required skills. So, it's either you are a home-trained or a professionally trained chef.
If you're any of these and love creating new recipes then share your talent with food lovers by creating online courses.
Here are some popular online course topics in the cooking category to inspire you:
Indian Culinary World - Master the art of Indian Cooking
How To Bake Artisan Sourdough Bread Like a Professional
Mix World-Class Cocktails - The Secrets of a Champion Mixologist
Become a Coffee Expert: How to Make the Perfect Cup
Essential Cooking Skills
How To Bake Cheesecake Extravaganza
How to Create Picture-Worthy Latte Art
How to Make Sushi
How to Bake Gluten-Free Bread Using Natural Sourdough Starter
How to make simple plant-based meals
How to build your plant-based meal plan
Basics of Making Healthy desserts for Weight Loss
How to Make Raw chocolate making with Chocomama
Though according to the Udemy marketsight tool, cooking isn't as lucrative as the other niches we have reviewed so far. But there is high student demand. There is a possibility that the niche will attract more revenue in the future.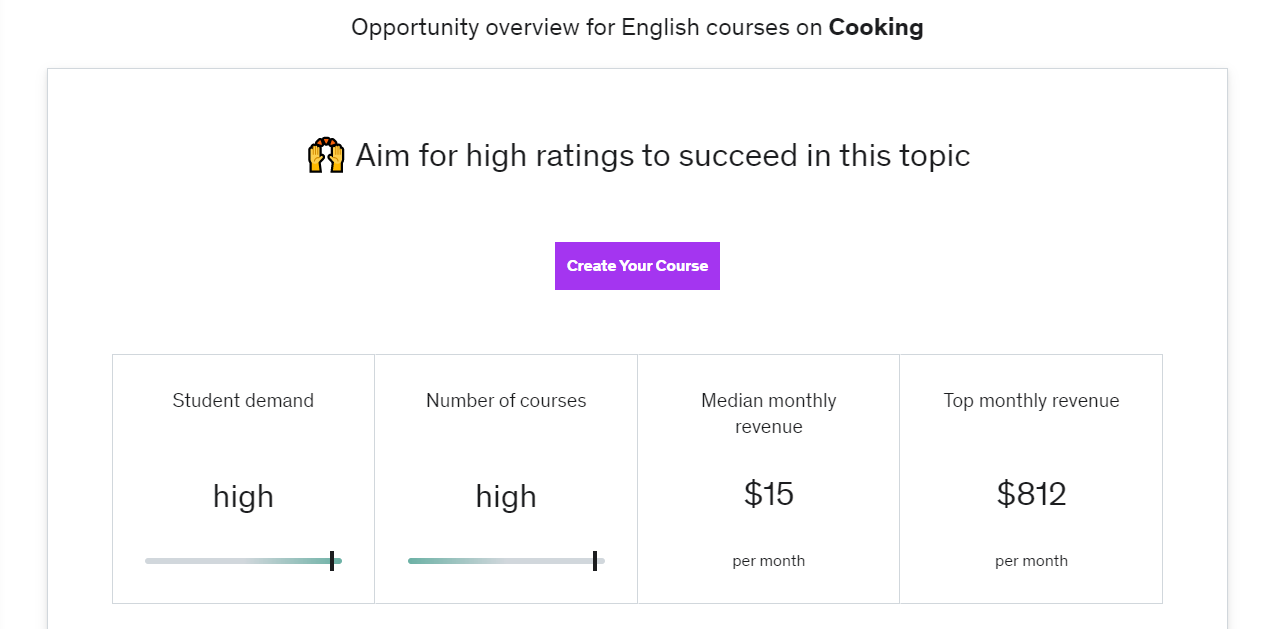 If you're interested in this niche, you can check out The Baking Network. It's a website by Teresa L Greenway. She teaches how to bake bread in different styles and flavors. Her YouTube channel has 50k subscribers.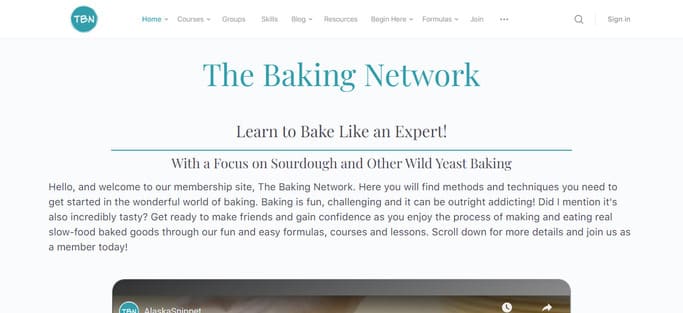 As you can see, the key in this market is to choose the right niche topic, just to get started. And then later you can expand to broader cooking topics if you want to.
Ideas For Home Decor & Gardening Courses
Want to know how popular home decor or gardening is nowadays?
Then go and check out your Pinterest or Instagram feed! You'll see it filled with pretty minimalist designs and gardening tutorials.
Plus these topics are very easy for people to learn and fun.
You don't need a certificate or anything similar to launch an online course on home decor or gardening. You just need to be passionate about the topic and you're good to go. This is a topic with huge potential!
And here are some of the best online courses to create in the home decor and gardening niche:
The Beginner's Guide to Vegetable Gardening
Beekeeping for Beginners: How to Be a Successful Beekeeper!
How To Patch Walls Like A Pro
Sustainable Living Made Simple: Learn The Basics of Permaculture Design
The Basics of Household Wiring. The Electrical System A to Z
Step-by-step Process to do a General Home Inspection.
How To Grow A Sustainable Vegetable Garden
How to Design a Room in 10 Easy Steps
How to Work with Interior Design Styles Like a Pro
Design is in the Details: How to Accessorize Like a Pro
The Best Travel Hacks for Globetrotters and Digital Nomads
Master the Art of Doing Lighting Design for Your Home or Office Like A Professional
Though the monthly revenue for home decor and gardening course is a bit low but that's because it's still a developing niche. So, there's lots of potential in it.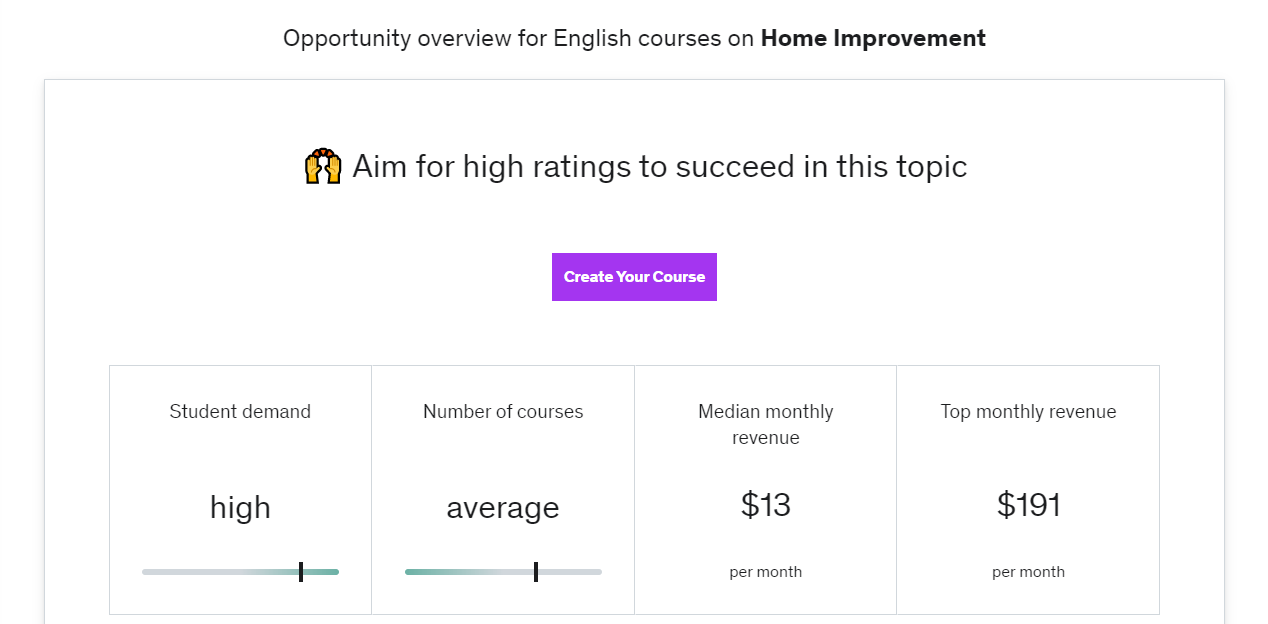 I believe this niche has a large audeince base. You should just make sure that you invest a substantial amount of time in creating a high quality course.  
Just like, Cassidy, a pro succulent care specialist and founder of Succulents and Sunshine blog, where she sells digital products on succulent care.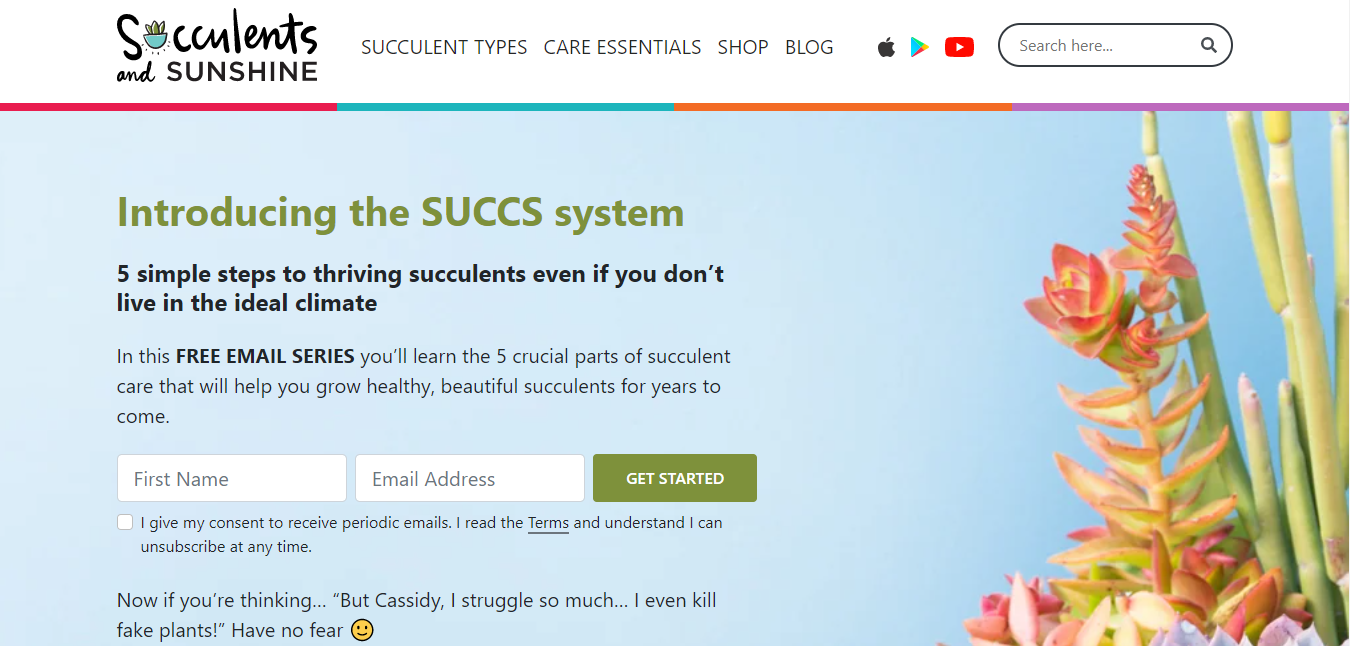 Conclusion: Best Online Course Ideas for 2023
So these were some of the best online course ideas for creating and launching an online course. I'm sure you've already picked a few ideas and are all excited to get started!
If you're yet to, that's okay. Remember that these ideas are meant to inspire you. Though your choice shouldn't revolve around the niche that you're most knowledgable in or comfortable teaching.
If you're working towards a revenue goal, you have seen that some niches have higher monthly revenue than others. So, take that into consideration before making your choice.  
When you have chosen from our pool of the best online course ideas, the next step is to create your online course. For an in-depth guideline on creating an online course, you should read: How To Create an Online Course (Step-By-Step Guide)
With your course completed, you need an affordable and intuitive hosting platform to host your courses and make sales from them without bearing any hidden charges.
I created OnlineCourseHost.com to make this course creation journey really easy for beginner course creators like you. The platform is the easiest to use online course platform on the market now, with built-in email marketing features.
But more than a platform, I want to give you all the information that you need to grow your online course business successfully.
That's why I have created the Course Creator Academy where you can find everything you need to become a successful online course creator all in one place for free.
To get notified when new content is available here at the Academy, you can subscribe here to the weekly newsletter:
If you are looking to ask any questions on online course creation, you can reach me here on my Facebook group:
Join the Course Creator Academy Facebook Group
Ready to learn how to launch your first course on OnlineCourseHost.com? Here are the helpful guides for you to check out:
I hope you found this post helpful, let me know in the comments below what other topics you would like me to cover, or any questions that you have?
Thanks for reading… and enjoy the course creation process! 😉
---
Vasco Cavalheiro
OnlineCourseHost.com Founder & Online Course Creator