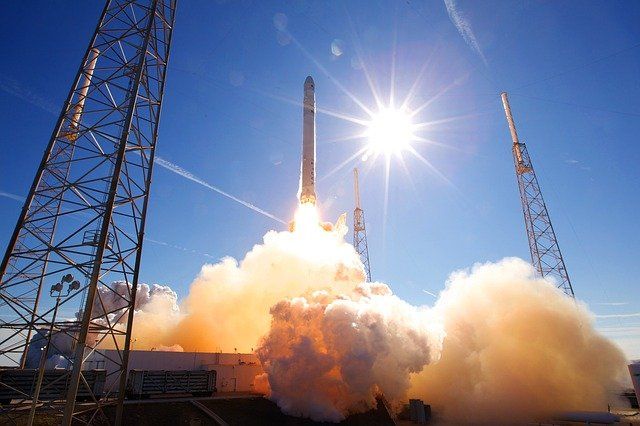 Launching your course should be an exciting time… but for most of us, it isn't!
If you're currently planning your online course launch, I imagine you know this. Part of you feels excited, sure. Yet all that excitement gets lost in the overwhelm of what you *could* do.
Everyone seems to be an expert and has an opinion. Some preach about challenges or webinars, or how you can use this new innovative tactic, it's a minefield.
But I don't need to tell you that.
If it makes you feel better, I've been there.
When I first launched my early online courses, I tried to follow all that advice. Some of it worked. Lots of it didn't. Over time, I figured out what works for me and I want to help other creators do the same.
So that's my aim with this guide: to provide you with an Online Course Launch Checklist so you can knock yours out of the park—this is what you'll soon learn:
You can always find an up-to-date index with all the free content available in the Course Creator Academy by clicking on the Academy link on the top menu bar.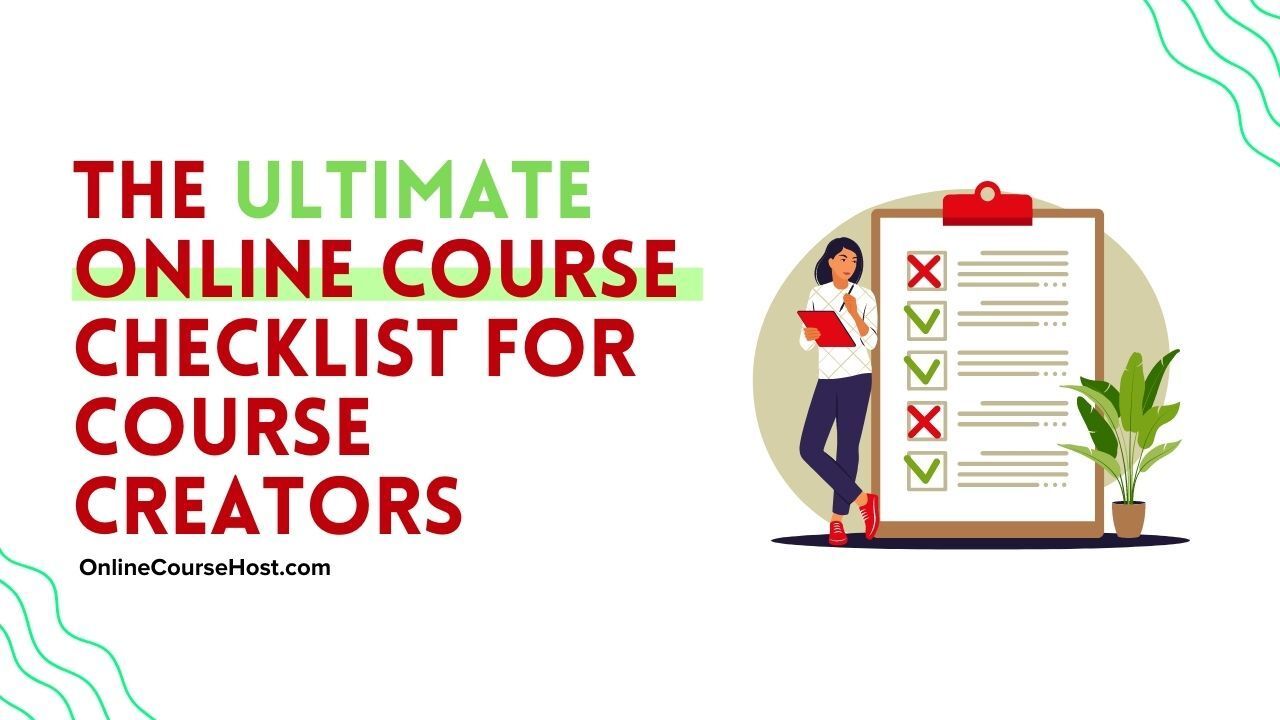 The Ultimate Online Course Launch Checklist
If you're in the middle of your launch and you have realized how chaotic it gets, this online course launch checklist can still help you. BUT it's most valuable if you're still planning your launch.
So make sure you bookmark this article for the future (you will need it).
And sign up for our newsletter for any updates we make.
Our aim with this guide is to keep things simple. There are so many things you *could* do around your launch. And what YOU need to do depends on you, your course, and your audience. But there are certain rules to stick to, and that's what we'll focus on here.
No more overwhelm. No more fluff. Just what you need to implement a successful launch.
We've split this into two main phases:
Pre-Launch
Launch
Both phases are essential for success. With this in mind, grab your notebook and let's dive in...

Phase 1: Pre-Launch (What You Need Before Your Launch)
Your launch begins long before launch day. How long depends on you and what you're building. For a large launch, this process may start six months (or even longer) before your big day. For smaller launches, it could be a few weeks.
The point is you need to take the time to plan and prepare for success.
Here are some of the fundamentals you need before you begin.
1: Audience
It may sound counterintuitive because one of the reasons you launch a course is to build your audience. But most successful online course launches have one thing in common: an existing audience.
I know, I know… a real Catch-22. Yet the reality may be that you're not ready to launch your course (yet). Instead, you may need to spend more time building your audience. Nurturing it. Earning their trust.
It's not to say there's a minimum size. Some course creators build great success from an audience of hundreds—likewise, a large audience doesn't guarantee success.
It's not just about size, but how engaged they are—and how much trust there is.
The point is, your launch isn't about building an audience. Instead, your launch focuses on leveraging your audience so it converts leads into sales.
So… do you have an audience?
How large is it?
How engaged is it?
How well do they know and trust you?
If you don't like your answers to these questions, take a step back and study these guides:
Building an audience before you launch is often the difference between success and failure.

2: Email List
This follows on from the last point. Although it deserves its own focus because having an email list is one of the best assets you own (and ever will).
I'm not saying you shouldn't build your social media following.
Building a community on a platform like Facebook is a great approach to take.
BUT… none of it should come at the expense of building your email list.
It's estimated 4.03 billion people used email in 2021 (compared to 2.2 billion that use Facebook each month). Maybe that surprises you. If so, this may surprise you more… the number of people that use email is set to increase over the next few years!
There's this myth that email is dead. You could argue it isn't effective as it used to be or plays the same role as it did in a pre-social media world. But you cannot say it's irrelevant.
And what makes it stand out to platforms like Facebook, Instagram, and YouTube is that you own your email list. That isn't the case with social media. As they change their rules, you're at their mercy. So as Facebook decreases your organic reach, you have no option but to use paid ads.
Whereas with your email list, you keep control.
So… do you have an email list?
How large is it?
How often do you communicate with these people?
What sort of messages do you send?
What kind of replies do you receive?
Again, if you're not happy with these answers, take a step back and study:
No matter what industry you're in, your email list is one of the most valuable assets you own.

3: Sales Page
You may assume having a sales page at this stage in the process isn't important. It is!
Once you launch, your sales page becomes fundamental to everything you do. The sooner you create it, test it, and perfect it… the better.
I won't go into how to craft the perfect sales page. We have a separate tutorial that does that: How To Create The Perfect Online Course Sales Page.
If you are looking to know what is the best online course platform for you, have a look at this guide - Best Online Course Platforms (Ultimate Guide).
The point is to craft your sales page now. The sooner you do, the more clear your message will be. As you'll see in Phase Two of this guide, having a clear message is essential.
4: Launch Plan
Another aspect all successful launches have in common is a plan.
Some courses require a more detailed plan than others. But it's important to have one before you dive in.
A few key ingredients your plan needs include:
Goals & Objectives: do you have a clear idea of what you want to achieve?
Customer Avatar: do you know who your ideal student is and their pain/problem?
Timeline: do you know when you want to launch and what your key milestones are?
Communication Channels: do you know how to best communicate with your audience?
KPIs: do you know a few key metrics you want to measure and how you'll measure them?
This is the bare minimum you need to get clear on. Some launches require a more detailed plan than this. How you organize this information is up to you. In my experience, simple is best.
What matters is to have a plan: one that keeps you accountable, as well as anyone else on your team.

5: Warm Audience
The final step before your launch begins is to warm up your audience...
Send an email to your list letting them know about your course in advance
Write a blog post about your course and build curiosity
Push relevant content on social media and other engaging messages/questions
Reach out to select people to "test" your course and leave reviews
Build a launch team of followers, peers, and collaborators
Partner with like-minded influencers and share your launch with their audience
Produce a lead magnet that builds your audience and promotes your course
Develop a short email sequence that warms people up when they grab your lead magnet
Much of this comes down to WHO your ideal student is. This stage is about warming them up and building excitement. How you do this… where you do it… the way in which you do it… that depends on who they are and the type of relationship you have with them.
The point is to warm them up BEFORE you launch. In the weeks leading up to your big day, make sure you shout from the rooftops about what's happening and how they can get involved.

Phase 2: Launch (Your Online Course Launch Checklist)
The first phase focuses on laying the foundations for a successful online course launch. In this second phase, you bring it all to life. There are many ways you can do this. With this online course launch checklist, we aim to guide you on your way.
The specific marketing tactics you use may differ.
The type of email you send (and how many) may change.
What matters is YOU tailor all this around you and your people. Yet the overall rules remain the same. Through this online course launch checklist, we'll keep things simple with a short 5-day launch.
Your launch period may last longer. It may have more depth. That's fine. Make this work for you! What follows is a journey that engages and converts—whether it surrounds a short or long launch period.
Day 1:
This first day is when your launch begins. Remember, you've spent the days (and weeks) leading up to this warming up your audience. Yet all launches have day one. This is yours!
There's a lot you can do during this day. The essentials include:

1: Blog Post Announcing Your Launch
To begin with, make sure you write a short and simple post for your blog/site.
The best way to look at this is for it to become another version of your sales page where you showcase your course's main features, benefits, and what's involved—as well as reviews, testimonials, and other social proof.
Having a blog post like this is valuable as it acts as a bridge between your launch traffic and sales page.
Keep it short and on-point. Share all key features and aspects of your launch. Most important of all, provide clear next steps so your audience knows what to do and how to purchase.

2: Launch Email You Send To Your List
It's also essential to send a launch email to your list, informing them now is the time to buy.
As with your blog post, keep this message short and on-point.
Share what you need and direct them straight to your sales page.
(you've already warmed them up… no need to point them toward your blog post)
A few key aspects to consider for a high-performing and eye-catching email includes:
Subject: make your subject line stand out with an attention-grabbing headline.
Introduction: the first few lines of an email are the most important. You need to hook your reader and turn their attention into curiosity.
Visuals: although you need to use any images carefully (too many can land your email in the spam folder), you do need to make your message easy on the eye. Use sub-heads, paragraph breaks, bullet points, and other formatting/styles to ensure your email's easy to skim.
Call To Action: as with your initial headline, your main call to action has to capture attention and build enough curiosity to visit your sales page.
You'll send more emails in the coming days, and they all need to consider these essential elements!

3: Announce Your Launch on Social Media
Telling those on your list about the launch is one thing. But assuming you have followers that haven't subscribed, you need to extend your reach. This is where social media comes in.
Although which platforms you use depends on you and your audience.
Where do you have a following?
Where does your target audience spend their time?
What type of content do you prefer (written, video, etc…)?
What type of content do THEY prefer?
Once you've highlighted where you'll share your message, you then have to create visuals and copy for the specific platform. Don't write the same message for each one. Instagram differs from Facebook which differs still from Linkedin. Treat each platform with the respect it deserves.
Don't just do a mass, copy and paste campaign!!
Finally, think carefully about how many posts you'll publish (and when you will). The last thing you want is to flood your audiences' newsfeeds with dozens of messages. BUT this is your launch day. It's okay to send more messages than you usually would.
You need to get top of mind, after all… and you need to get your launch front and center.

4: Run a Live Launch Event (FB Live, Instagram Live, etc…)
The final tactic to consider on launch day is to run a live virtual event using something like Facebook Live (most social media platforms have a live video feature like this these days).
Why is this important?
Simple… engagement!!
This is a chance to get directly in front of your audience. Talk about your course and who it's for. Focus on the features, and, more importantly, the benefits behind these features. Get creative and interview past students or demo your course material.
Talk with passion and share clear next steps on how (and WHY) they should enroll today!!
Another great feature of a live event is that it gives you something to talk about on social media. Although you'll direct some of your messages straight to your blog post or sales page, you can also promote this live event and focus on the value they'll get from attending.

Day 2:
Launch day was busy. Not just for you, but for your audience.
During this second day, you focus more on quality than quantity. You've no doubt been part of launches where they flood your newsfeed with one sales message after another. For one day, this is fine. But when this turns into two days… three days… four… it quickly turns you off.
So although you continue to stay top of mind on day two, you do so with a different approach.

5: Start Your Automated Email Sequence
Now is a good time to start your automated email sequence that drips out relevant messages to your audience throughout the rest of your launch.
This first email of your automated sequence focuses on What Your Course Is About.
Share The Origin Story: reveal the story behind your course and what inspired you to create it. Use your own journey as a way to frame your audience's problem.

Focus on Who Needs This: dive deeper into your audience's pain/problem and the impact this has on their life—and what happens if they don't make changes. From here, hint at what the solution looks like and give them hope that help is near.

Overview All Features: finally, provide an overview of your course and all its key features and services. You don't need to go into huge detail. That comes in future emails.
And remember, those elements we discussed earlier remain relevant here: subject, introduction, visuals, and call to action.
Before we move on, you may ask: how do I set up an automated email sequence like this?
With a tool like MailerLite, it's not only affordable but VERY easy to create. Best of all, it integrates with OnlineCourseHost.com making the whole process a breeze.
6: Create an In-Depth, Live Webinar
Another common myth doing the rounds is that webinars are dead. Well, they're not! Webinars remain valuable, especially for course creators (I'll explain why in a second).
HOWEVER… the role of webinars has changed in recent years.
In the past, a webinar was the go-to tactic to simultaneously build your audience and sell your product. That's no longer the case. It isn't that you can't use a webinar to sell (you can!!). But you have to carefully think about who you're speaking to.
If they trust you, a webinar is a great sales conversion event.
If they don't, you need to use a webinar to share more in-depth information.
That's why they're valuable to a course creator like you. It allows you to dive deep into your audience's pain and show them what the solution looks like (ie: your course). It also lets you stack social proof up in the form of student stories.
Best of all, you can *show* your audience how your course works. After all, you're a teacher. Through a webinar, you can teach! You can give them not only valuable insight but actionable takeaways.
At this stage of your launch, a webinar is a great event to run. It's a fantastic way to generate sales as well as showcase what your course does and who it's for. But you NEED to approach it the "right" way.
Share your story (and your course's origin)
Frame their pain as the one you used to have
Introduce existing students and how your course helped them
Reveal your course and the method/framework behind it
Teach them something valuable and give them something to leave with
Focus on what your course does and who it's for
Finally, give them clear next steps
Even if they don't buy there and then, you've captured their attention. This can prove important as the rest of your launch plays out.
Day 3:
Day three marks the halfway point of our hypothetical launch. The main theme here is to back up your claims and start to share more and more social proof.
This includes:

7: Automated Email 2 (Features+Benefits)
The second email in your automated email dives deeper into your course's main features. BUT, as well as sharing what your course does, it's important to show the benefits/impact this has on your students.
This is one of the key ingredients to successful copy: benefits, benefits, benefits!!
It isn't that features aren't important. They are. The problem is, people make decisions based on their emotions. Features are too rational. We need to know what they are, but they aren't the difference between a yes and no.
Whereas the benefits behind these features… the impact they have on us… how they make us feel…
That's how you get a YES!!
One of the best ways to do this is to shine a light on your existing students. Through reviews, testimonials, and videos, back up your claims. Introduce your soon-to-be students to people who were once in their shoes.
Once you do, it's no longer you saying how great your course is.
Validation comes from someone who's already invested in you and your offer!
8: Share Social Proof on Social Media
Following on from above, dedicate airtime to these students and success stories across social media.
Share quotes
Publish videos and interviews
Direct people to in-depth case studies
At this stage in your launch, many people know about your course. They understand what it does and who it's for, and they may start to think that what you offer is what they need. Only… they're unsure.
They have objectives, conscious or not.
In short, they sit on the fence. They're not alone in this, either. At this stage in a launch, most people sit on the fence. It's your job to help get them off.
Social proof is *THE* best way to do so!
9: Follow Up Your Webinar
Another important feature of day three is to follow up your webinar:
Share the replay on social media…
Invite those on your list that didn't attend to watch the replay…
Reach out to those that did attend and ask if they have questions…
This is an underused tactic that often leaves a lot of money on the table. Success often lies in the follow-up. Don't waste this opportunity. If you invest in an event like a webinar, make sure as many people as possible experience it.
Follow up.
Whether they attend or not… follow up!!
Day 4:
Day four brings our launch close to completion. The overall theme here is to simultaneously provide social proof and overcome objections. No matter how amazing your course is, some people remain unsure. This could be due to price. It could be down to time. It might have something to do with you.
Every successful launch must overcome such objections. That's your focus here.

10:  Automated Email 3 (The FAQ)
With this third email in your automated sequence, you need to answer a few questions that your audience may not even know they have. This is why it's valuable to understand who your ideal student is.
Often, they act subconsciously. They don't know why they sit on the fence. In time, you do. The better you get to know your people, and the more you work with them and observe, the better you'll overcome their objections—the conscious and subconscious ones.
That's what your FAQ email is all about. A common mistake here is that course creators approach this email by answering technical questions like when the weekly coaching call takes place and how your 30-day money-back guarantee works.
No!! Your FAQ is all about overcoming objections. You state the questions you believe they have. These are the questions on their mind. These are the worries that keep them on the fence. By answering them, you not only help them better understand why they're treading water, you show them that the thing holding them back shouldn't.
With this approach, you may find your FAQ email becomes your most valuable (and best converting).

11: Run a Live Q&A
Following on from your FAQ email... Now is a great time to run another live event, so you can:
Get in front of your audience and engage them
Highlight, acknowledge, and overcome their biggest objections.
As we've already noted, engagement is important throughout your launch. Going LIVE on Facebook, Instagram, and/or YouTube is a great way to do this.
But again, your main objective here is to focus on the question your audience isn't aware of. You'll cover many of the ones inside your FAQ email. Sure, take live questions from those that ask them. But always keep OBJECTIONS front and center.
Help them see why they're interested but still unsure
Reassure them that they're not alone in having those questions/doubts
Clearly explain why having that objection isn't worth their while
Worse, show how listening to those objections has a negative impact on their life!
The better you get at overcoming objections, the more successful your launch!

Day 5:
This brings us to the final day of our hypothetical launch. At some point, every launch needs to end. Although you're able to overcome many objections, some people simply aren't ready. You have to respect this. Many people course creators and digital marketers don't, breaking trust with false scarcity and lies.
Don't be like this.
Just because someone doesn't buy now does not mean they won't later.
Here's how to bring your launch to a close:

12: Automated Email 4 (Last Chance)
Now is the time to send one final email to your list. Let them know that this is their last chance.
Use scarcity where appropriate. But don't lie or manipulate. Your audience is too savvy for this. They've been through countless launches like yours. Keep your cool. Simply:
Overview what your course does and who it's for
Highlight its core features and the benefits behind these
Share one or two testimonials/reviews
Shine a light on any launch bonuses or discounts set to end
Provide a clear next step (ie: "This is how to purchase")
Keep this final email short and on-point.
Most people have all the information they need at this stage. You don't need to force it on them. Invite them to take advantage one more time and continue to provide value.

13: Promote Across Social Media
To reinforce your final email, head to social media and do one final push across all relevant platforms:
Share student reviews and testimonials…
Provide any results so far from your launch…
Briefly (and clearly) explain what your course does and who it's for…
Make it crystal clear that this is the last chance to grab your offer!!
As with your launch day, people expect one final push from you. Don't worry about appearing on their newsfeed more than normal. Don't go overboard, but make sure everyone knows this is their last chance.
That brings our Online Course Launch Checklist to and end…
As you hopefully see, this is just a guide. Your launch may last longer than five days. You may use different marketing tactics. What's worked for me may not work for you. Yet this online course launch checklist keeps you on track.
Don't get caught in the overwhelm. Keep it as simple as you can.
Conclusion and Next Steps
As you can see, there are a lot of moving parts for a successful online course launch, but it you follow the detailed template highlighted in this guide, you are off to a tremendous start. 😉
Helping you get started as an online course creator is actually the reason why I built OnlineCourseHost.com, to make this whole process much easier for you.
To give you access to a course-building platform (for free) that gives you the tools you need.
To give you access to a full academy of free tutorials, guides, and lessons that show you how to plan, create, sell, and promote your course.
I know how overwhelming this process can be.
How there's so much information out there that it's hard to know where to start.
I hope this guide helps you cut through the noise. More so, I hope it's given you the confidence to… start.
And if you are looking to ask any question you need on online course creation, you can reach me here on my Facebook group:
Join the Course Creator Academy Facebook Group
If you would like to get notified when other guides and useful content on online course creation is available at the Academy, then you can join us here:
I hope you found this post helpful, let me know in the comments below what other topics you would like me to cover, or any questions that you have?
Thanks for reading… and enjoy the course creation process! 😉
---
Vasco Cavalheiro
OnlineCourseHost.com Founder & Online Course Creator
LinkedIn   Facebook Page   Facebook Group   Twitter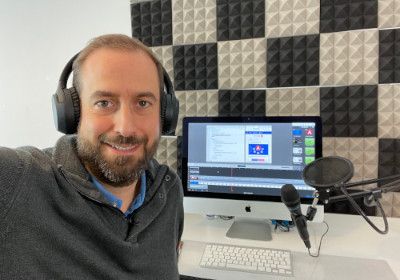 You are welcome to ask me any questions in the comments below: 👇👇👇👇