If you are an online course creator or thinking about creating online courses, you might know that the online education industry is booming (a forecasted $325 billion by 2025).  
Just about everyone you follow seems to have at least one online course or program. Maybe you fear you're missing out. Maybe you worry about getting in at the wrong time…
Then again, maybe you've already decided to pull the trigger.
Maybe, just maybe you've done your research and are left feeling overwhelmed about where to even start.
As a course creator that has been in your shoes not so long ago, I think what you need right now is a detailed overview of the whole course creation process, so that you can decide what skills to learn first:
course creation skills
online teaching skills
digital marketing skills
content creation skills
So that is what this guide is all about.
No fluff. Just the good stuff to get you off the ground fast in your course creation journey. 🚀
The good news… you're in the right place. 😉
You can also check out all the free guides that you have available here at the Course Creator Academy by clicking on the Academy link on the top menu bar.
If  you are looking for a way to improve the experience of your existing courses, check out also: How To Create a Better Online Course Experience (11 Actionable Tips).
If you are looking for help on creating specific types of courses, like a fitness or programming course, check out these more specific guides:
How To Create an Online Course
Based on what I learned through the years, this is the process you need for creating an online course that makes sustainable revenue.
Not just now, but long into the future.
This is the process that's made me $1.615 million (so far). It's what I share with all the members of our free Course Creator Academy, as well as all the users of our OnlineCoursehost.com platform.
It all begins with something that might sounds obvious, but so many courses creators definitively overlook 👀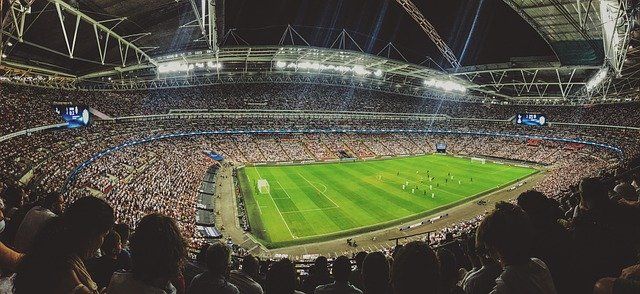 Step 1: Build an Audience
There's this film… The Field of Dreams… and there is this one famous quote in it:
"build it and they will come".
Many course creators cling to this hope.
That if they build a great course, they'll succeed.
Nope. I'm afraid that isn't how it works. There's just too much competition. Not only from other course creators, but authors, bloggers, vloggers, podcasters, and online influencers.
You have to stand out in the right way by growing an audience and building a recognizable and trustworthy brand.
In essence, you need to create a tribe of people that knows you, follows you, and trusts you.
You need an audience, and you need one before you create your course. 😉
How To Do This
When it comes to building an audience, most people focus on paid ads and social media. They figure if they generate a lot of traffic that all their problems will go away.
Well here's the secret about traffic… it's only good if it goes somewhere.
What matters more is nurturing an audience and building a rapport with them.
Sure, a large audience helps. But it's better to have a smaller one that trusts you.
Quality, not quantity!
You need two elements to achieve this:
An email list allows you to speak with your audience in an intimate way.
My advice is to use MailerLite because it's not only simple (and gives you access to all the tools you need) but is also free (to start)!
Of course, you need to give your audience a reason to join…
That's where having a compelling lead magnet comes in. I dive into this in more detail in a separate guide (click here to open it).
For most, creating a free and simple course makes the most sense (or access to a module from your main course). Although this largely comes down to your audience.
The main role of a lead magnet is to solve an immediate problem with a simple solution.
Building a Community
Beyond your email list, you need a community that brings your people together into a single setting.
A Facebook Group is the easiest way to achieve this (you can join our own free FB group here).
The aim here is to not only create a community that gives you access to your audience (and them to you) but to each other.
This creates a breeding ground of questions, research, collaborations, friendship, and opportunities (for both them and you).
These are the building blocks to crafting an engaged audience:
Lead Magnet ⇒ Email List ⇒ Community
Once you have these, you can experiment with paid ads and social media.
Until then, you would likely be wasting your time and money.
Further Reading
To dive deeper into this, I recommend that you check out some of these guides and reports I wrote on the topic:
Practical Next Steps
Building an audience isn't easy. There are lots of traffic sources you can turn to (Google, YouTube, and Facebook are the biggest).
But these only work if you drive them somewhere. So instead of getting caught up in traffic, instead:
Build an email list using MailerLite
Create a simple lead magnet that you promote on your site/landing page
Start a Facebook Group and direct people to it
These three elements set you apart from most other course creators and give you the foundations to build a loyal audience.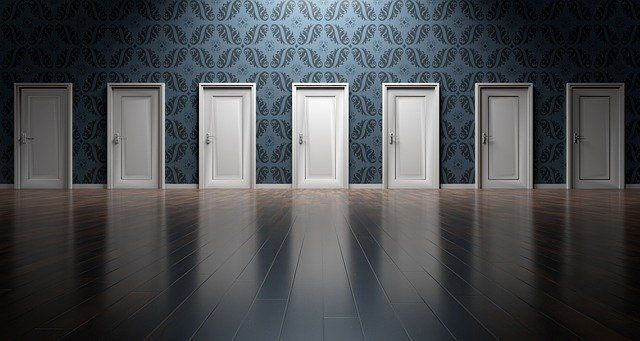 Step 2: Choose Your Profitable Topic/Theme
Once you have an audience, you're ready to focus on your course.
The question now is… what should your course focus on? 😉
You may already have an idea of this. But it's important to remember there are two people to consider: you and them.
You have to enjoy the course you create. Otherwise, what's the point?
It isn't to say this should be a passion project, but you do need to create a course that keeps you motivated.
However… you always have to keep your audience in mind.
Your course needs to solve their problem. You need to communicate in a way that "speaks" to them.
You need to stand out for the right reasons. They need to trust you're the solution they need.
How To Do This
There are several aspects at play when choosing your topic/theme:
Your Customer & Their Pain
The Solution You Provide
The Industry/Niche You Serve
Your Competitors
The Type of Course You Need To Create
To begin with, you need to hone in on WHO your customer is. Craft a specific Customer Avatar that not only overviews their demographics and psychology, but dives into their pain and problem.
After all, providing a solution to this pain/problem is what your course is all about!
Once you know who your ideal student is (and the pain they feel), you can identify the solution.
This is where you find a middle ground between your audience and your skills.
Often, this centers around either giving them something they wish they had or removing something they do but wish they didn't.
As a course creator, this is your job… to solve their problem with something nobody else can, or in a way that nobody else will.
This places you inside an industry. But most industries are big. So your job now is to unearth various niches that allow you to become a big fish in a small pond.
You'll also uncover various competitors, and again, your job is to research these and figure out what they do well (and where they fall short).
The better you know who you're competing against, the better you can serve your audience.
Finally, this leads you to understand the course you need to create:
As I discuss in this separate guide (click here to open), these different types of courses take on different roles.
Some are larger than others, but it's hard to know which is the "right" one for you until you do this.
Further Reading
To dive deeper into these various aspects, I recommend studying:
Practical Next Steps
This step centers around your customer and their pain. If you haven't already created a customer avatar that overviews their demographics, psychology, and biggest pain/problem… now is the time.
Once you have this, connect the dots and come up with an idea that allows you to solve their problem.
(this gives you something to test and validate in the next step)
To help you do this, as well as research your niche and competitors, I encourage you to use tools like Google Trends, Quora, and Ubersuggest to identify questions, common problems, and other market trends.
I go into these tools (and more) in this separate: How to find the Best Online Course Topics.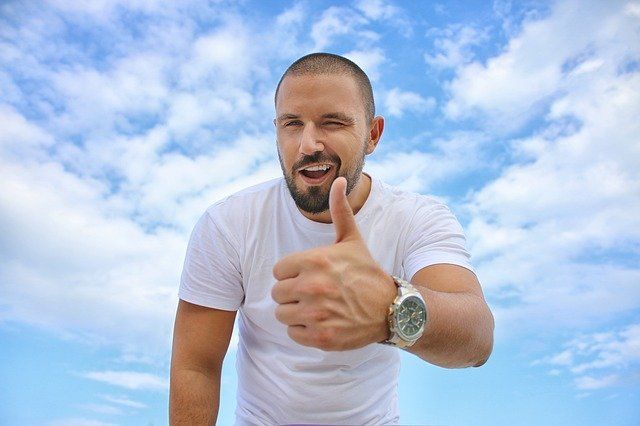 Step 3: Validate Your Idea
At this stage, you have an idea (possibly several) of what your course should focus on.
There are two types of course creators at this point:
Those who act without validating (they tend to fail)
Those who validate their idea (that's you 😉)
Which do you want to be? The answer is simple, and in my experience, this is one of the most important steps of the whole process,  and one far too many people overlook!
How To Do This
The first step to validate your course idea is to create a simple one-page document that overviews:
Who your course is for
What your course is about (ie: the pain/problem it solves)
How it works (the topics you'll cover, the features inside your course, etc…)
The investment (both time and money)
The transformation (this is the big promise you deliver on)
Creating this one-page document not only helps you get clear on your idea but allows you to share it with others so you can gauge their interest.
There are several ways you can approach this:
Run a pre-sell or crowd publishing campaign
Create a beta group of initial students
or simply reach out to your existing students and ask them.
There are benefits to running a pre-sell, crowd publish, or beta group.
For one, it places money in your pocket. Beyond this, it gives you actual data to work with. These students aren't saying they're interested… they actually commit to the course before you've created it.
But this does take time.
So in most cases, it's not what I recommend.
Instead, turn to that Facebook Group you built in step one (and your email list) and ask your audience what they think.
Observe their reactions, questions, and overall feedback. It's hard to say what you'll learn doing this, but you will learn a lot.
Further Reading
To go deeper into this step, I recommend you study the following:
Practical Next Steps
One of the best decisions you'll ever make as a course creator is to spend a little time validating your idea before you commit to it. Turn to your existing audience and send an email to your list (as well as post in your Facebook Group) ASKing them what they think.
Link to the one-page document you've created
Ask them what they like about your course idea
Ask them what they think's missing
Ask them what a course like this is worth to them!!
Observe, not only their answers but their overall reactions.
Sometimes you'll learn more from what's not said than what is.
As you gather feedback, improve your idea.
You're building your course for them, remember!
It makes sense to gather their insight before you create it 😏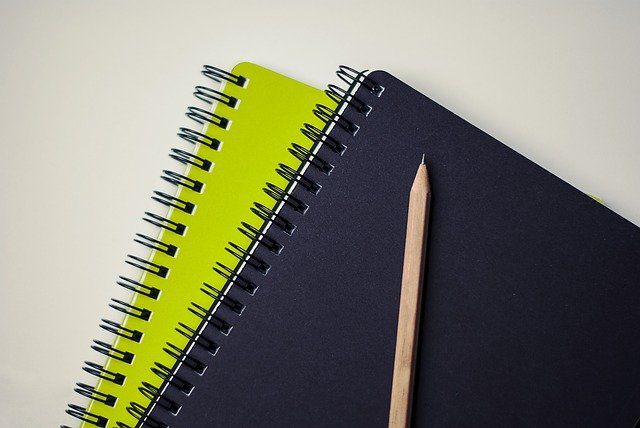 Step 4: Create Your Course Outline
Now you *know* your idea is one your audience needs, the fun can begin.
But again, there are two types of course creators at this stage:
Those that dive in and start creating content off the bat (they often fail)
Those who take some time to create an outline!
Once again, be the second person 😏
Even a small course has lots of layers. At this stage, most of your ideas remain in your head. The longer they stay there, the harder it is to build a truly successful course.
The time has come to get those thoughts on paper, and it doesn't have to take as long as you may think.
How To Do This
Your course outline is more for you than it is for your audience.
(although you may find some of this outline makes its way onto your sales page -- more on this soon)
The point of this outline is to 1) get you clear on what your course looks like, ensuring you don't miss anything… and 2) speed up the creation process!!
That's right, taking some time here will speed up the rest of the process.
Many course creators think this is a waste of time. Well, it isn't, far from it!!
There are two stages to this:
The Big Picture Outline
The Individual Lesson Outline
Your Big Picture outline allows you to get clear on your goals, objectives, timelines, and overall structure of your course. In short, it ensures your course includes everything it needs to.
The Individual Lesson outlines add a layer beneath this, making sure you understand the *point* of every lesson before you create it. This includes:
Lesson outcomes
Key topics and themes you'll cover
Additional resources (workbooks, exercise, etc…)
You don't have to go into great detail, and nothing you create here is set in stone.
Both of these outlines will evolve over time as you do further research and create your material.
The point is doing at least some of the heavy lifting now creates greater clarity that saves you a lot of time, money, and stress further down the line.
You'll find these documents become a compass that keeps you on the right path throughout.
Further Reading
To understand this section in greater detail, I recommend you dive into
Practical Next Steps
Before you create your course, dedicate some time to better understand it. This begins with your Big Picture outline, which you may find becomes your compass and guiding light.
Keep this outline simple, and include:
The goals and objectives of your course
The key themes and topics you'll cover (and the impact these have)
The order of your core modules, sections, or phases
Any important methods or frameworks you'll share (and the impact they have)
The timeline of your course, and the overall journey your students go on
From here, create an individual outline for each lesson you plan to create. Again, keep this short and simple, overviewing learning outcomes, key topics and/or themes, and any other important notes such as additional resources, case studies, or interviews.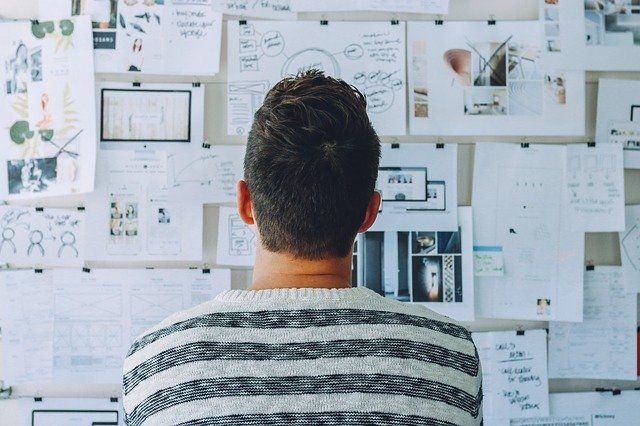 Step 5: Design Your Brand (and Branding!)
Okay, we're getting close to creating your course material (it comes soon, I promise 😏).
But you still have some groundwork to put in…
Your focus now turns toward your Brand (as well as your course's branding).
Brand and Branding… two terms we'll use here that are similar but different.
Your Brand represents the bigger picture. It's you and your business. It's not just one course, but all your courses (now and in the future). I talk about the importance of building a Brand in this separate guide (click here to open).
Your Branding represents the various designs that go into your course (thumbnail, banner headline, slide deck template, etc…). This can change from course to course, but it's still important to focus on this BEFORE you start creating your course material because you'll use many of these templates and designs throughout the rest of the process.
How To Do This
The starting point to all this is creating your Brand (the big picture). This is important as it plays a huge role in your business now and in the future. The sooner you get clear on this, the better.
Again, refer to this separate guide: Create a Powerful Brand for Your Online Courses (In 5 Steps)
For your course's Branding, now is a time to design and create your:
Brand Colors
Logo
Course Thumbnail
Headline Banner
Slide Deck Template
Promotional Designs (for social media et al)
Doing this before you create your course material is important for a few reasons: 1) you'll use much of this throughout the creation process (when building presentations, for instance), and 2) it can take time to finalize these various designs.
Whether you do them yourself or outsource to a graphic designer, it can take a few days to a week or so to come together -- the sooner you start this, the better.
Further Reading
To go deeper into this step, I recommend you check out the following:
Practical Next Steps
My advice is to learn just a few design skills for social media posting and content creation in general, but still always outsource as much of the design process as you can.
Not only does this save you A LOT of time, but it also results in a better end product.
This doesn't have to be as expensive as you think, either…
A platform like Fiverr offers access to many talented designers for an affordable price.
If you cannot (or don't want to) outsource your Branding, I recommend Canva as it's not only free to use but VERY simple 😎 There are dozens of templates to help you create a:
Logo
Course Thumbnail
Headline Banner (for your sales page)
Slide Deck Template (that you can use throughout your course)
These are the essential designs you need. The sooner you have these, the better.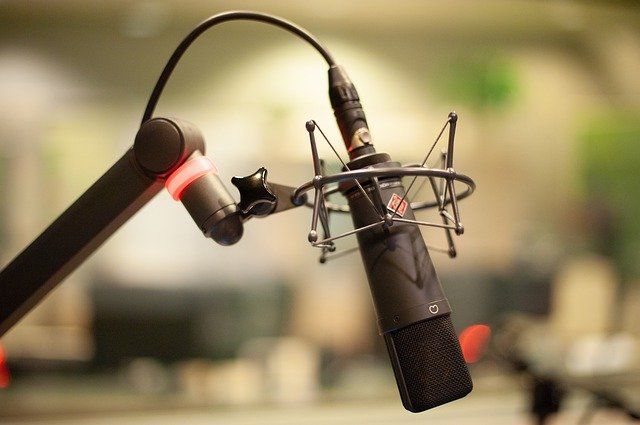 Step 6: Find The "Right" Equipment
In the next step, you'll start to write and create your various course material.
First, you must ensure you have the equipment you need.
There are two aspects to this:
Hardware
Software
I dive deep into all the various equipment you need in this separate guide, as well as detail how much the whole process costs here. I encourage you to study both of these guides as the equipment you "need" depends on the course you create.
There are a lot of tools you *could* buy.
But most of this is NOT essential.
How To Do This
What matters here is understanding your course and your student. For example, if your course requires high-quality videos (maybe because you're a yoga instructor), you may need to invest in better camera and lighting equipment than someone who only shares their screen.
My advice is to start small and only buy what you need.
You can always add to your workflow with more (and better) tools later.
(one of the biggest mistakes I see course creators make is waste thousands of dollars on expensive hardware and software, only to use some of these a handful of times -- such a waste!!)
Less is more.
Start small, and add more equipment over time.
Further Reading
To explore this step further, study the following:
Practical Next Steps
The one tool ALL course creators need is a microphone. No matter what course you create, your audio quality matters. If you spend money on anything, make sure it's this!
That doesn't mean you have to spend a lot, though.
At a push, the headphones/mic that come with your phone will work.
Compared to using your laptop's in-built mic, it's a vast improvement.
However… I recommend you invest in something like the HD iRig Mic (costs under $100). It's a fantastic and adaptable mic that gives a course creator like you everything you need.
It will last you years and make sure all your courses pass the ear test. 😎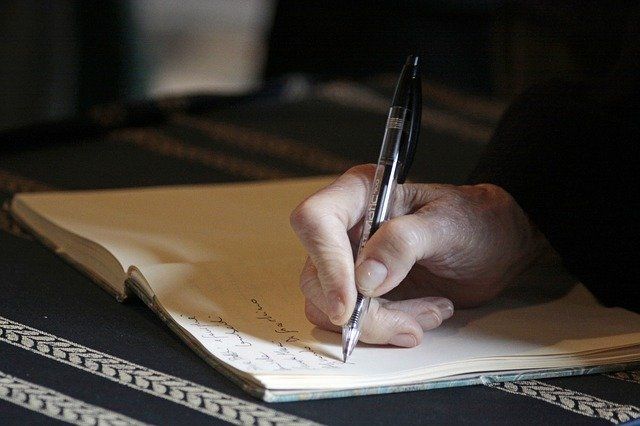 Step 7: Write Your Course Material
Now you have all the equipment you "need", you can finally start creating your course material.
That's right, it's taken until step seven before you begin the creation process!
This may sound strange, but this is one of the biggest reasons successful course creators are successful. They don't just jump in. They don't "wing it" as they go along.
They create a plan.
Stick to it.
Make sure they have what they need.
This not only saves you time when creating your course material but ensures a better end-product!
How To Do This
Again, the type of course material you create depends on your course.
In most cases, you'll have to focus on the following:
Video scripts
Slide decks
Lessons notes
Additional resources
Workbooks
Challenges
Templates
Blueprints
etc…
The good news… because you created those Lessons Outlines earlier, knowing what to create and where is a breeze 🙏 🙏
You already have your notes.
Each lesson has a plan (and learning outcomes).
All you have to do is go through each one and create the necessary material.
(don't worry about recording and editing video… that comes next)
When working with students, I recommend creating a new folder in Google Drive and then a series of sub-folders for each stage, module, lesson, etc…
Having your course material in your Google Drive (or whatever else you use for cloud storage), makes it easy to edit and upload to different platforms later -- as well as collaborate with other team members (more on this soon).
Further Reading
To go deeper into this step, I recommend you study the following:
Practical Next Steps
Inside your Google Drive (or whatever else you use for cloud storage), create a new folder and then a series of sub-folders for each module and lesson in your course. From there, use Google Docs, Sheets, and Slides to organize your:
Video Scripts (if you don't script your videos, at least make notes)
Lessons Notes (these are what your students will read to get an overview of the lesson)
Slide Deck (assuming your course utilizes presentations, this is an important part of the process)
Additional Resources (these include workbooks, challenges, templates, etc…)
From here, it's a case of working through your course and creating what you need to.
However, before you begin… spend some time highlighting what you can (and should) outsource.
A platform like Fiverr is a great place to find talented creatives that:
The more you can outsource in this stage, the more time you'll save 😎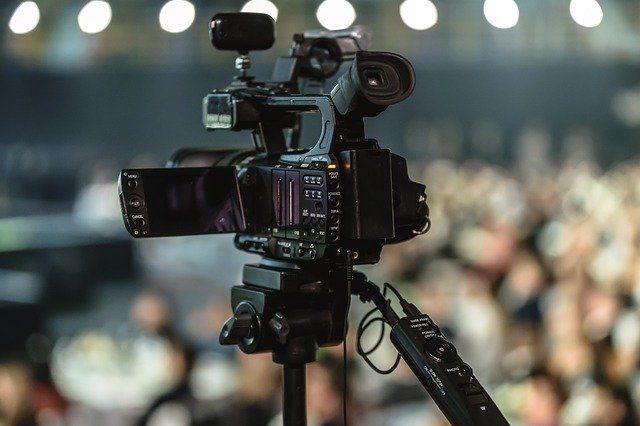 Step 8: Record Your Videos
We live in a world where attention spans fade in an instant.
The only way that your course can compete with all of these attention-grabbing alternatives is by providing high-quality and engaging videos.
Video will play a vital role in your course. Whether this involves appearing on camera or sharing your screen depends on your course.
How To Do This
If you're like most course creators, the majority of your videos involve sharing your screen (and presenting your slide deck and other course materials). As such, I recommend Free Cam: a screen-recording software that gives you all the features you'll likely need.
For FREE!!!
(it also allows you to edit your videos -- but more on this in the next step)
It's easy to use.
Produces no watermarks.
Has no time limits.
And did I mention it's free 😎
As with the rest of your equipment, you can always upgrade and add further tools later. To begin with, keep it simple. The reality is, you don't need dozens of tools to produce great videos and audio. What matters above all else is your course material.
How you present it matters, of course.
But you don't need a 4k camera to achieve this!
Further Reading
To go deeper into this step, I recommend you study:
Practical Next Steps
If your course centers around sharing your screen/slide decks, download Free Cam.
It's by the far the easiest and most cost-effective tool you can use (at least in the beginning).
If your course requires you to show up on camera, you *may* need to invest in an HD WebCam.
However… do a few tests on your laptop's in-built camera first. In many cases, it produces good quality.
An alternative is to use your phone, as many of today's latest models offer HD (and sometimes 4K).
And one more thing before we move on… the length of your video.
As that SumoMe study suggests, your students' attention WILL begin to falter after two minutes.
Where possible, record and share shorter videos, if you can keep your lessons mostly under 10 minutes that is ideal.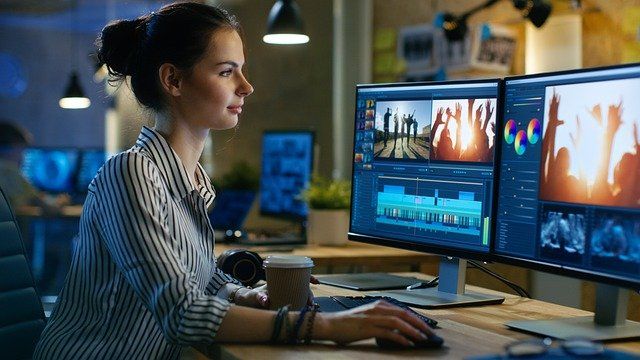 Step 9: Edit Your Videos
Now you have your videos, it's important you edit them so they're:
Well produced (both look and sound good).
Short and on-point.
Free from errors, ums, and ahs 😉
For editing, you have several options available. You can go ahead with full outsourcing of everything, and hire a freelancer to do all the editing for you.
This will cut your course production time in almost half, as editing does take a long time, especially if you are not used to it.
On the other hand, it's good as a course creator to develop some essential video editing skills, so that you can quickly tweak your videos here and there to your liking.
How To Do This
Choose a video editing software, I personally use Screenflow, which works great.
Here is a complete guide that I wrote on how to record and edit your first few video lessons: How to Record and Edit Your First Online Course
You can also try to use some free software, like for example:
With just a little bit of trial and error, you should be able to edit your videos and export them into a web-friendly format like mp4.
Further Reading
To study the editing process in more detail, I recommend:
Practical Next Steps
Here is what you can do to tackle this task:
look for freelance video editors on Fiverr or Upwork, to see if you find one that meets your budget
Try free software first, like Free Cam or Loom, to see if the editing capabilities meet your needs
Read my detailed guide on video editing
Pick up and watch a recent video course on video editing for beginners from Udemy or another marketplace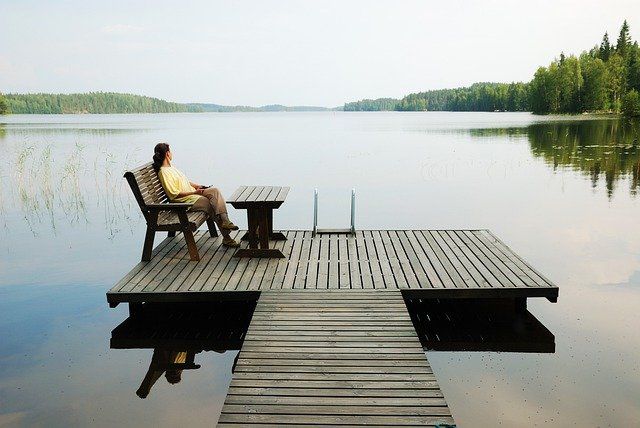 Step 10: Pick The Perfect Online Course Platform
The time has finally come when your course is *nearly* ready for your student.
You've created the course material.
You have edited it!
All the pieces are almost in place…
But where will you host it? How will your students access your course? It's an aspect many course creators overlook and leave until the last minute. Big mistake. Choosing the "right" platform now can save you a lot of time and money moving forward.
How To Do This
There are three ways to host your online course:
Self-Hosting: this offers the greatest freedom because you can build whatever you please (usually on a WordPress site and with a few plugins). The problem with this is that everything falls on your shoulders. Unless you have some technical help from someone or are super tech-savvy yourself, this is not recommended.

Marketplaces: this involves placing your course on a marketplace like Skillshare. It's quick. It's easy. The main downside is revenue, it's hard to go value-based pricing if everyone is selling their courses for $10, and you don't get to build an audience off the platform as you don't have access to your student's emails.

All-in-One Platform: this final approach is a hybrid where you get access to a platform that removes all the technical headaches but still gives the flexibility to build your ideal course.
The sooner you use an all-in-one online course platform like OnlineCourseHost.com, the better.
This type of platform will allow you to host your courses in your own website under your brand, set your course prices as you want, collect student emails, sell higher-ticket items like bundles and lifetime plans, sell recurring subscriptions, etc.
With this type of platform you are truly the owner of your online course business, and you can create a direct relationship with your students with no middleman in between.
Relying only on a marketplace is not a good idea, the revenue is usually very low and the marketplace will systematically send your platform audience to your competition.
Further Reading
To learn more about this step, I recommend:
Practical Next Steps
I recommend starting to check out an online course platform that fits your budget, and provides the features you need.
If you want to host up to 3 courses completely for free, check out our Free Plan at OnlineCourseHost.com.
I recommend creating one free course as a lead magnet, and then two premium courses to go with it, and start your online course business that way.
This way you have nearly no initial costs other than a little bit of equipment.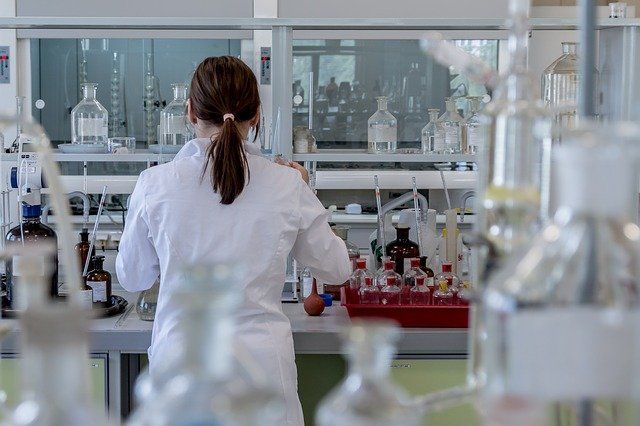 Step 11: Test Your Course
Once you have all your course material uploaded to a platform, you're technically ready to publish and promote it.
Although doing that right now would be a big mistake!!
In my experience, any course at this stage is good (at best).
But if you want to truly stand out and have an impact, you need GREAT!
To do that, you need to test your course on the people who use it (ie: your students).
If you skip this step, you run the risk of giving your audience only some of what they need. You'll leave gaps. You will miss out on opportunities. So before you go further, involve your people and test, test, test!
How To Do This
The easiest way to do this is to build a small Beta Team of students that get advanced access to your course at a discounted price.
It's important to still charge them because people don't value what they get for free
Although a heavy discount is worth considering as it gives them the incentive to purchase your course even though it isn't 100% ready.
What do you do when you build this Beta Team… you gather feedback!!
Arrange calls to answer questions and hear their thoughts
Create a short survey where they share what they like and don't
Encourage them to reach out with ideas and/or issues
By going through this process, you'll have created a good course at this point.
But it won't be perfect… and you WILL have missed a few things here and there.
Working with a Beta Team now helps you fix these issues, as well as improving your course and turning it from good to great.
Further Reading
To go deeper into this step, I recommend you study the following:
Practical Next Steps
The easiest way to build your beta team is to:
Reach out to existing students/customers
Approach those inside your Facebook Group
Create a simple one-page document that overviews your course, who it is for, and how it will solve their problem. Explain the discounted price and what being part of the Beta Team involves.
Bring this process to life.
Tell a story… make *them* part of the story.
With their help, you can turn this good course into a great one.
But you need their input… make it a win-win situation!!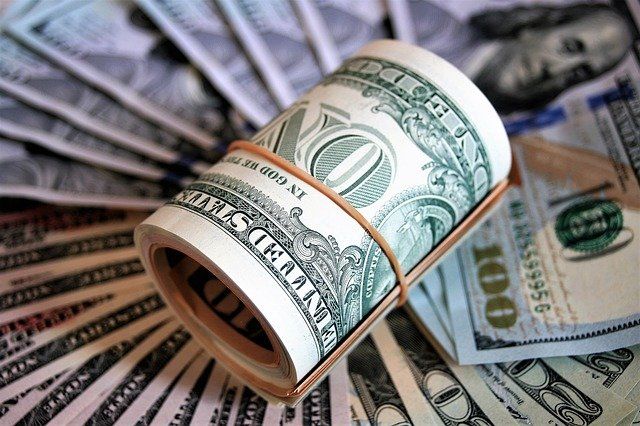 Step 12: Price Your Course
With your course tested and perfected, you're ready to publish it, promote it, and onboard your students.
There are a few final pieces you need before you share them with the world though, and the first is to decide on price 💸💸
How much should you charge for your course?
What is it worth… or, more importantly, what is it worth to your audience?
There's an entire science behind this, which we discuss in a separate guide: Online Course Pricing Guide (Top 7 Science-Based Tips).
I encourage you to read this in full when the time comes as it will help set you apart from your competition.
It's something many course creators overlook, but it plays a fundamental role in their success.
How To Do This
If you follow the general advice you find online, you'll end up creating a high-ticket course and selling it for $1,000+.
Now look… I'm not saying your course isn't worth that much. Nor do I suggest this isn't the right price-point for you.
It might be. Some courses are more in-depth and provide a very specific outcome.
But… a high-ticket course isn't the solution many make it out to be.
Your first job is to consider who your audience is.
Based on the customer avatar you created earlier, focus on:
How much they can afford
How painful their pain is
Once you know this, you can use the psychological tips discussed in this article to capture your audiences' curiosity.
However, as a general rule, and this is something I've found has worked not only for me but for other creators, price your course on the lower end of the scale.
I've personally found $39, $49, $89, and $99 work best (again, I explain why in the above article 👆👆)
The secret to online course success is momentum.
The more people you reach and the more of these you convert into students, the better. This will result in more shares, reviews, recommendations, and more network momentum in general.
With the right strategy, a single student will buy two, three, and possibly many more courses from you.
In the space of a year or so, they might invest $500+.
But it won't feel like this because you've offered them one low-ticket item after the next.
Further Reading
To go deeper into this step, I recommend:
Practical Next Steps
The first thing you should do is read this guide 👈
The psychology behind pricing isn't only fascinating, but understanding it gives you a huge advantage.
Once you've done that, step into your audiences' shoes and consider what they can afford and how painful their pain is.
This puts you in a position where you set the price around them (rather than what you think your course is worth - you're biased, so you aren't the best person for that job 😏).
Start small. Don't be afraid to experiment with a low price like $39 (or possibly something as low as $19). You can always raise this over time. This entire process is an experiment.
You set a hypothesis and then test it.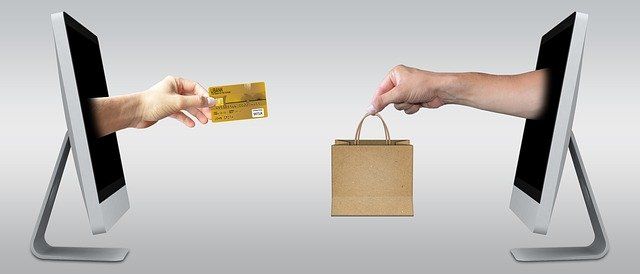 Step 13: Craft a High-Converting Sales Page
Now you have your price, you need a sales page that captures attention, keeps it, and converts.
I've created another guide that details this process: How To Create The Perfect Online Course Sales Page 🚀
I'm afraid to say this is another step many course creators overlook.
They focus so much attention on their course that they assume it will *just* sell.
It doesn't work like that!
You need to work for each sale… or should I say, your sales page needs to work for each sale 😎
How To Do This
Before you worry… let me put your mind at ease.
Your course likely doesn't need a long, in-depth sales page (the kind you've no doubt seen many times).
As is often the case, less is more.
It isn't about quantity… rather quality.
You need to take your audience on a journey. You need to give them what they need. No more. No less.
It's one of the aspects we focus on here at OnlineCourseHost.com. When you publish a course with us, we guide you through the sales page creation.
We empower you to give your audience what they need.
Remember, they're busy and overwhelmed. They don't need *another* loooooonnnnnngggggg sales page.
Further Reading
To go deeper into this step, I recommend you study the following:
Practical Next Steps
As with the last step, the best thing you can do at this stage is read this guide 👈👈
It breaks down what you need and in the order you need it.
From there, focus on capturing and keeping your audiences' attention.
The best way to do this is to craft a high-quality "above the fold" section that focuses on the AIDA Model:
capture Attention
create Interest and Intrigue
transform this into Desire
prompt them to take an Action
If the top of your sales page achieves this, you're ahead of the curve.
Everything else on a sales page doesn't matter unless you get this right!
Spend some time practicing your copywriting skills.
Hire a talented graphic designer from Fiverr to craft an eye-catching banner.
Experiment with your messaging and call to action!
Once you get this part of your page on-point, the rest will fall into place.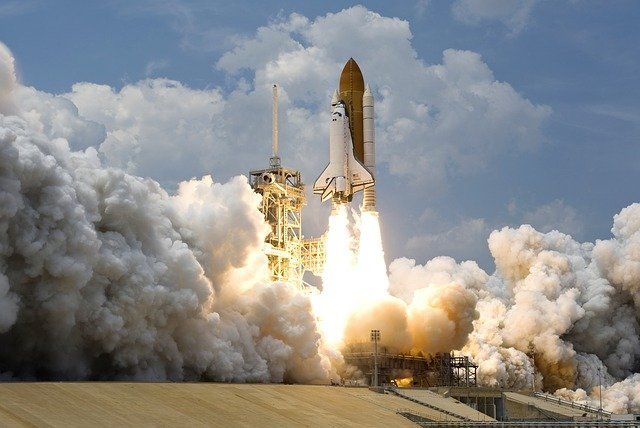 Step 14: Organize Your Course Launch
You're almost at the finish line… a completed course ready to share ❤️
Of course, having completed it is only part of the process.
In many ways, all this does is bring you to the start line.
Next, you publish it… promote it… and profit from it.
This takes weeks, and possibly even months (or years).
This is just one course, too. I imagine you will have many more to come 😎
Yet that's the future. It's important to think about it now, but not to get caught up in it.
Instead, you need to focus on the next few steps and how you'll launch your course.
How To Do This
The good news is, success doesn't come down to a successful launch.
A great start to life doesn't mean your course will last the test of time.
Likewise, a less-than-ideal launch doesn't mean your course is dead in the water.
Yet your launch is an opportunity to build momentum.
The idea of this can be daunting and don't worry, I've been there. Like you, we have all heard of all those huge launches that utilize joint ventures, paid ads, interviews, and dozens of PR pieces.
It looks like a lot of work, and that's because it is. A large launch like that costs money and requires a team.
Maybe your course needs a launch like that.
Then again, it likely doesn't (at least not yet).
In my experience, the best way to approach your launch is to keep it simple.
Research your audience (where they are and what they like)
Research your market (what others do and don't do)
Highlight key traffic sources (where you'll drive leads)
Create a clear pathway (a simple funnel that nurtures your leads)
Build a plan and stick to it!!
Every launch differs. You can use other peoples' for inspiration, but don't try to copy and paste them. What worked for someone you follow may not work for you.
You need to create your own plan.
Further Reading
To research this step further, I recommend you study:
Practical Next Steps
The key to a successful launch (regardless of size) is to have a funnel because this takes your audience on a clear journey.
You drive traffic into the top of your funnel and convert them with a lead magnet
You nurture these new leads in the middle of your funnel with valuable content/emails
You convert these warm leads into sales with an effective CTA (ie: your sales page)
A sales funnel like this can take on many forms.
A lot of them are very complex with lots of layers.
I don't recommend this for you.
Simply highlight 2-3 relevant traffic sources where your audience are
Capture their attention with a selection of eye-catching message
Direct this attention to a simple (but relevant) lead magnet
Place these new leads into a simple email funnel (using software like MailerLite)
Nurture these people with valuable and interesting content (emails, videos, etc…)
After a few days, direct them to your sales page
Make the sale and turn them from interested leads into loyal students 😎
For most course creators, a simple launch like this is more than enough.
This is just the start line, remember!!
Keep it simple. Give your audience value. Nurture them and engage them.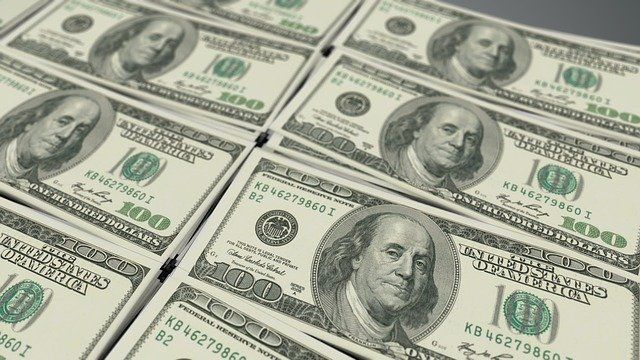 Step 15: Publish, Promote & Profit
With a ready and raring to go launch, you've reached the big day where you press *publish*.
All paths lead to this point.
This is what it's all about.
But… this isn't the end. Bringing your course to publication is just one chapter in its journey. You now must continue to promote it if you want to profit from it.
You have to experiment with different pricing strategies and marketing tactics.
That sales page you created… you'll improve it.
That sales funnel you launched… you'll add new layers.
That course you're so proud of… yep, that too will grow and evolve!
How To Do This
There are two types of course creators:
The person that launches their course and assumes the hard work is over.
The person that launches their courses and appreciates the fun has just begun.
Which do you think is the most successful?
If you want to generate long-term success, you need to approach this next step almost as a scientist.
Nothing we've discussed in this guide is set in stone. You need to experiment.
You will make changes. You'll learn a lot, not only by improving this course but future ones.
This doesn't have to take much time, either.
A few hours each week can make all the difference.
The point is to keep your course top of mind.
To engage your students and work with them.
To learn about what they like (and what they think is missing).
To experiment with new ideas (and to never be afraid to try something new).
To see your course as a piece of clay that you can continue to play with.
I didn't have all the answers when I created and launched my first course. I still don't have all the answers. I'm learning all the time, and you will too.
If you keep an open mind that is, and your eyes open 👀
Further Reading
For further details on this, study the following:
Practical Next Steps
There are three things I encourage you to do right now:
Sign up for a Free Account and see how easy it is to create your online course using our platform
Join our Free Facebook Group (whether you decide to use our platform or not)
Bookmark our Course Creator's Academy (and study our various guides)
Being part of our ever-growing private Facebook Group gives you access to a community of course creators with the right outlook.
These are people that continue to experiment and try new things. They share what works and what doesn't.
I hope you'll join us, ask questions, and share your journey.
Conclusion and Next Steps
As you can see, there is a lot that goes into creating an online course.
It's a lot of work, and it requires a combination of different skills: creative skills, marketing skills, teaching skills, etc.
To become a successful online course creator, you will have to become a cross between an online teacher, a content creator and a digital marketer, all at the same time. 😉
The good news is that all these skills are easily learnable, and they are usually much easier to learn then the topic that you are teaching.
This guide as you can see was mostly a summary of the whole process. You will need to drill deeper into the steps that you are less familiar with.
To do so and develop those skills that you might be missing, I recommend checking all the free resources that you have available at the Online Course Creator Academy, no sign-up is needed:
Welcome To The Course Creator Academy
So that is the main content index of the Academy, which is constantly updated.
Remember, the goal of the Creator Academy is to give you (for free) all the resources that you need to become a successful online course creator.
But more than reading the guides you need, my number one recommendation that will spare you so much wasted time and money, is to get feedback from other course creators all through your course creation journey.
For that, I invite to join our free community of like-minded course creators, and ask any questions that you need.
You can post your courses here and we will provide feedback on them, post your blog or youTube channel to get suggestions for improvements, and even ask help for creating relevant ads, etc.
So come and join us at our free private Facebook Group:
Join the Course Creator Academy Facebook Group
If you would like to get notified when other guides and useful content on online course creation is available at the Academy, then you can join us here:
I hope you found this post helpful, let me know in the comments below what other topics you would like me to cover, or any questions that you have?
Thanks for reading… and enjoy the course creation process! 😉
---
Vasco Cavalheiro
OnlineCourseHost.com Founder & Online Course Creator
LinkedIn   Facebook Page   Facebook Group   Twitter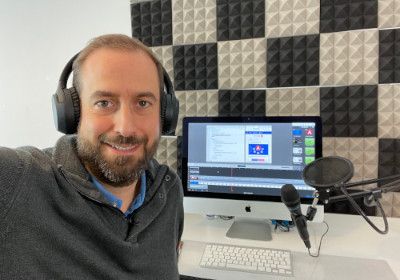 You are welcome to ask me any questions in the comments below: 👇👇👇👇