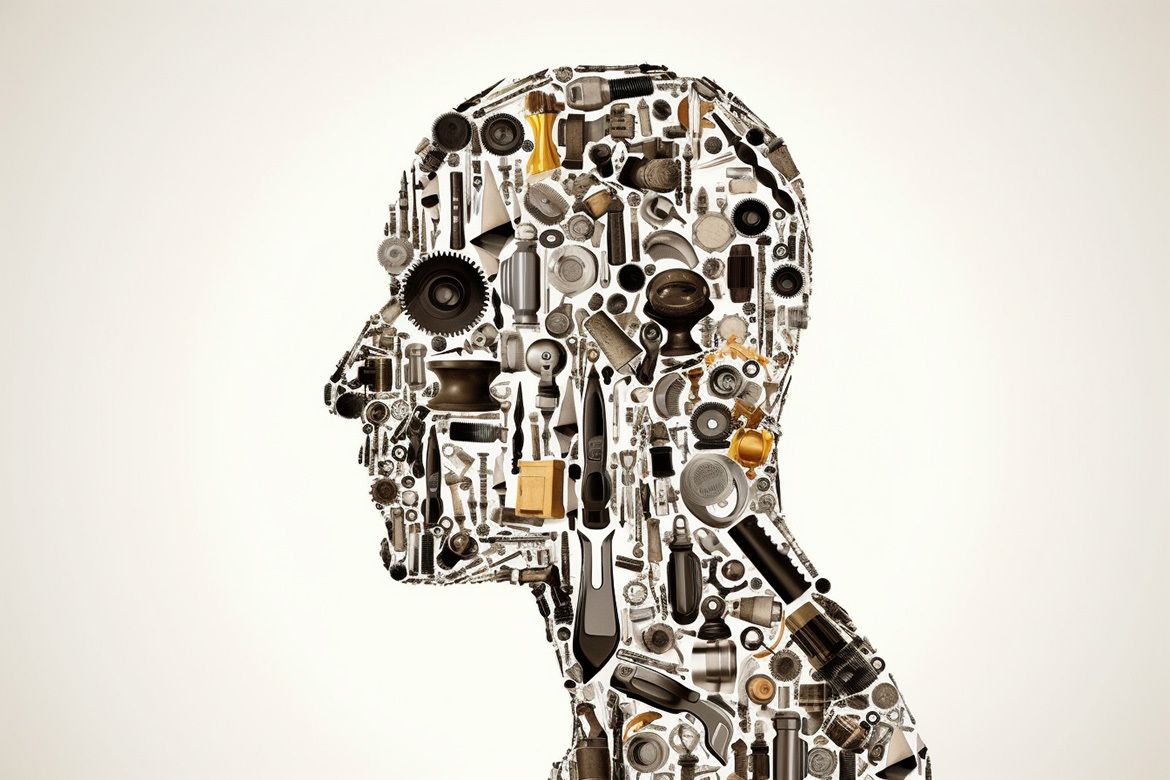 Here is a large collection of free tools that will help you to create your online courses, including graphic design tools, audio tools, animation and video tools, engagement and email marketing tools, and course platforms.
So, for weeks and months, you've been thinking about creating your own online course.
It's an exciting adventure but soon you realize that because you're a beginner course creator working with little or no budget, you need free tools to create your online courses.
That's how I got started. I was working with a limited budget but I still wanted to create my online course the best way I could.
So, what did I do?
I had to search for free tools that helped me get started. I later upgraded to premium tools, but this is how I got started on my course creation journey back in 2016.
These tools worked wonders for me and helped me kickstart my online course business.
So, what free tools do course creators need to create their courses?
The best free tools to create online courses include:
Canva
Easel.ly
Google Charts
Piktochart
Looka
Ardour
Audacity
Voki
vozMe
Camtasia
Screencast-O-Matic
Snagit
Easy Test Maker
Google Forms
SurveyMonkey
Sendinblue
Mailchimp
Mailjet
OnlineCourseHost.com
This comprehensive guide will look at all the tools across all stages of the course creation process, from creating designs to recording your audio, and shooting and editing your course videos.
Now, without much ado, let's dive right in.
You can also check out all the free guides at the Course Creator Academy by clicking on the Academy link on the top menu bar.
If you are looking to learn how to sell online courses here is my most detailed guide on it. In it, I talk in detail about all the strategies that have worked for me:
How to Sell Online Courses? The Ultimate Guide
Best Free Graphics Design Tools for Creating Online Courses
Before launching your online course business, you need a logo, banner, and other forms of visuals for branding and promotion.
In this case, you can use any of the free graphic design tools:
Canva
Easel.ly
Google Charts
Piktochart
Looka
Canva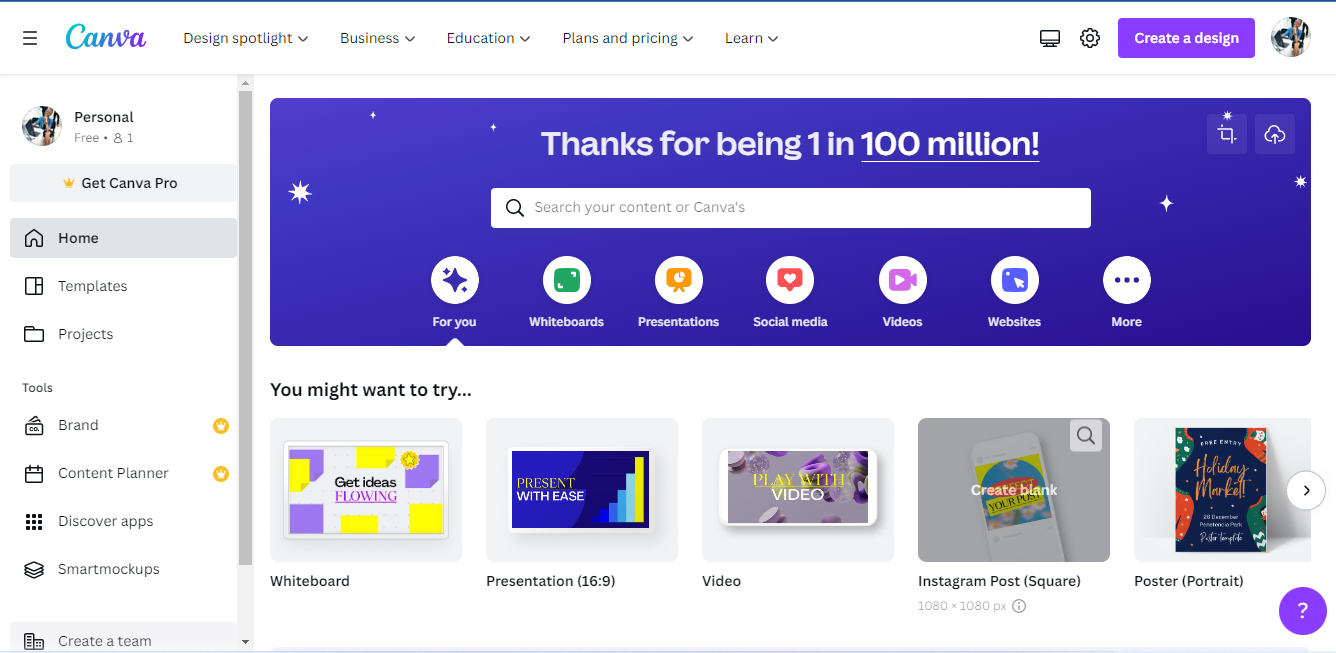 Canva is a free online graphic design tool that lets you create logos, banners, and other online course documents like charts, infographics, marketing promotional materials, video presentations, and even completion certificates.
The software is free to use as it comes with templates that you can easily customize. Its free version comes with more than 25,000 templates, more than 100 design types, and 5Gb of cloud storage and you can also invite your team members to design and work with you.
Easel.ly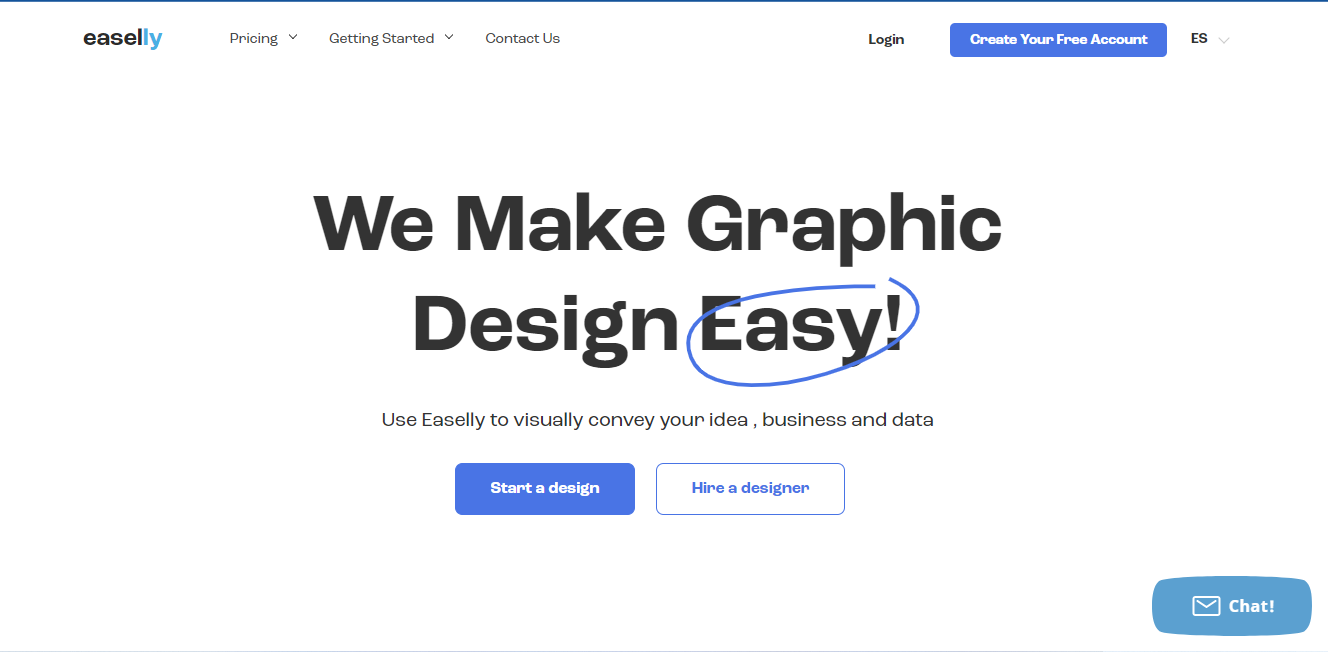 Easel.ly is also another free online graphic design tool that beginner course creators can use to prepare their logos, banners, and infographics.
The platform has thousands of templates to choose from. You can create reports, spice up your course video presentation, and help your target audience to understand your lesson.
Google Chart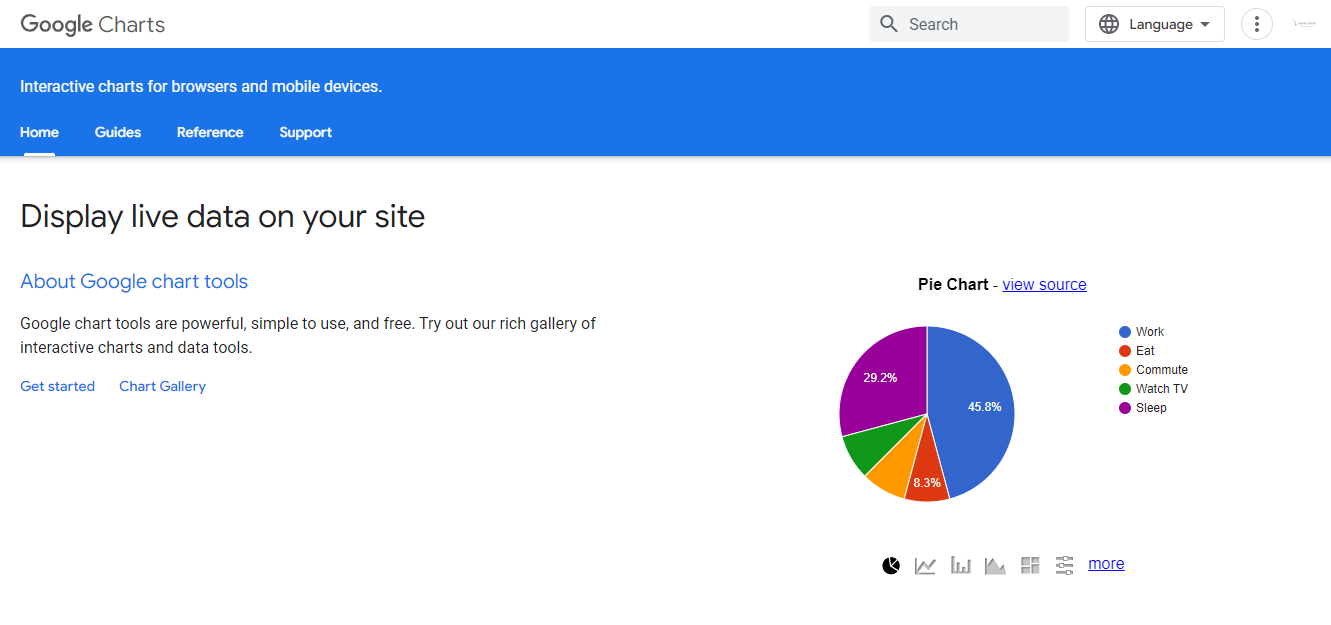 Google Charts will come in handy if you want to display live charts on your online school website. The platform is not only free to use but also simple and powerful.
You'll have access to a full gallery of interactive charts and data tools that you can easily configure and customize to match the look and feel of your online course website.
Piktochart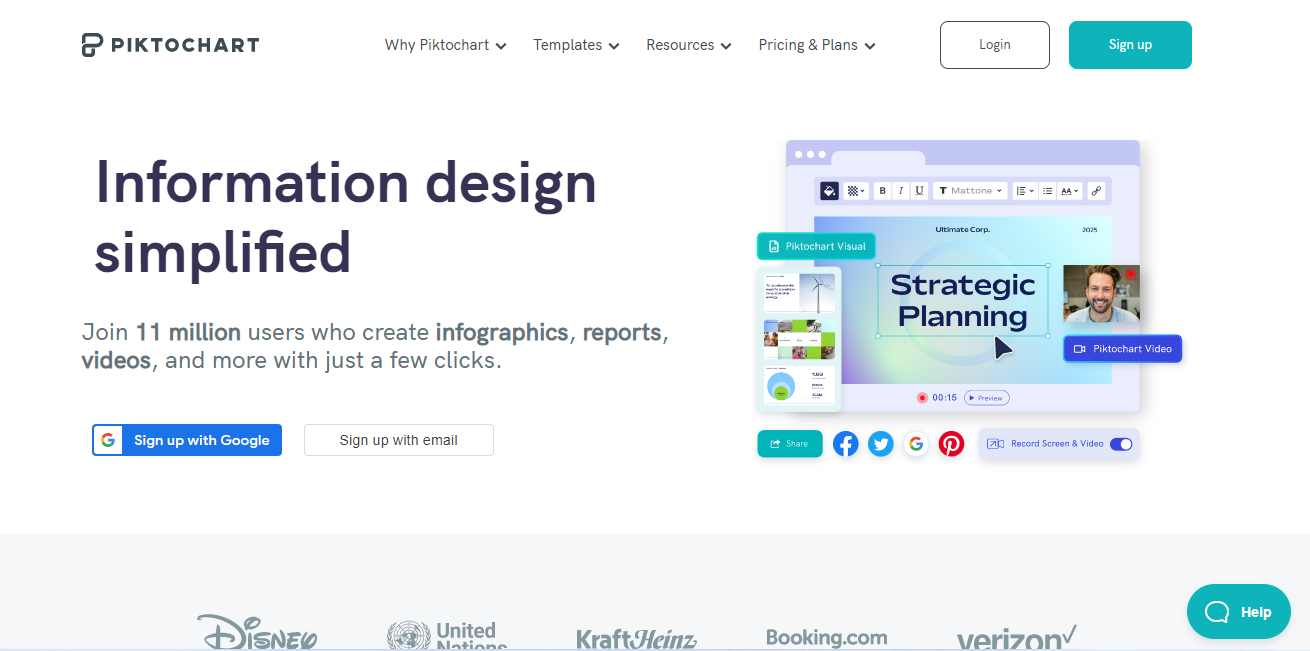 Piktochart is a free graphic design tool that course creators should also check out. The platform is super easy to use and even with zero experience in graphics design, you will find your way around. Thanks to its drag-and-drop feature.
You can create high-quality infographics explaining your course topic, insightful reports on the growth of your online course business, and eye-catching promotional materials, including persuasive presentations just in case you want to pitch to potential partners and investors.
Looka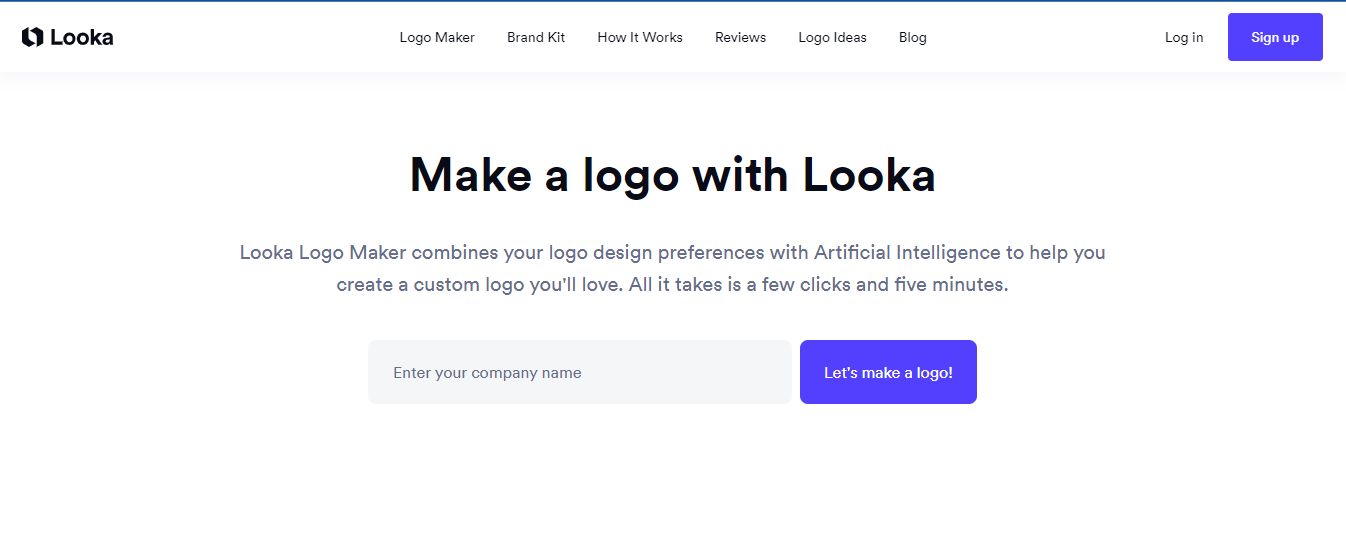 Looka is your go-to free tool if you want to design a logo for your online course business. One feature that makes this platform stand out is that it combines your logo design preferences with Artificial Intelligence to help you create a custom logo you'll love.
You only need to enter the name of your online school and then select the perfect logo styles, colors, and symbols that you like the best. The platform will use these as inspiration and start to generate custom logo designs for you.
Best Free Audio Tools to Record and Edit your Course Videos
After you've decided on a course topic, researched, gathered your materials, and drafted your course outline, the next stage is to record and edit your course videos. You need the best audio recording tool to pull this off especially if you're screen-recording your lessons.
Here are some of the free audio tools:
Ardour
Audacity
Voki
vozMe
Ardour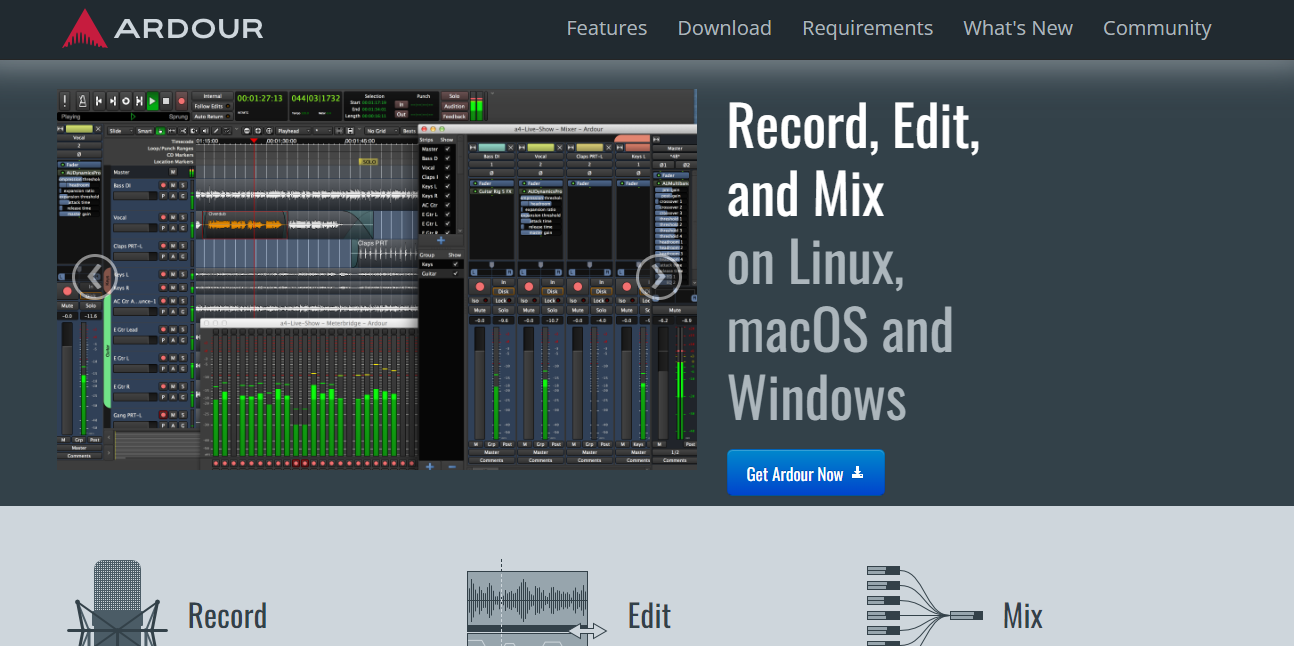 Ardour is an online audio software that allows you to record, edit and mix sound on Linux, macOS, and Windows. It can be freely downloaded from the website.
You only need to plug in your microphone to your computer, press record and that's all. Alternatively, you can import an already recorded audio and edit it from the software.
Audacity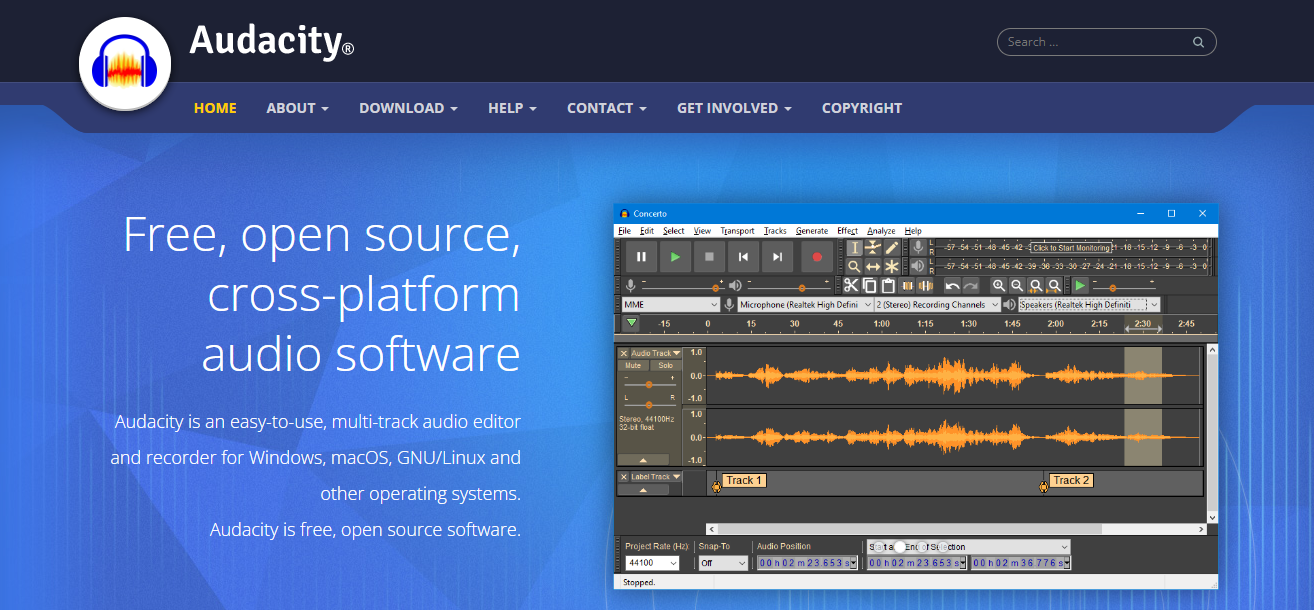 Audacity is another free and easy-to-use audio software that online course creators can use to record their lessons. You can do that either live or import the audio from an external source.
I love that this tool records high-quality sound and also allows you to export your recording in different file formats. It works on Windows, macOS, Linux, and other operating systems.
Voki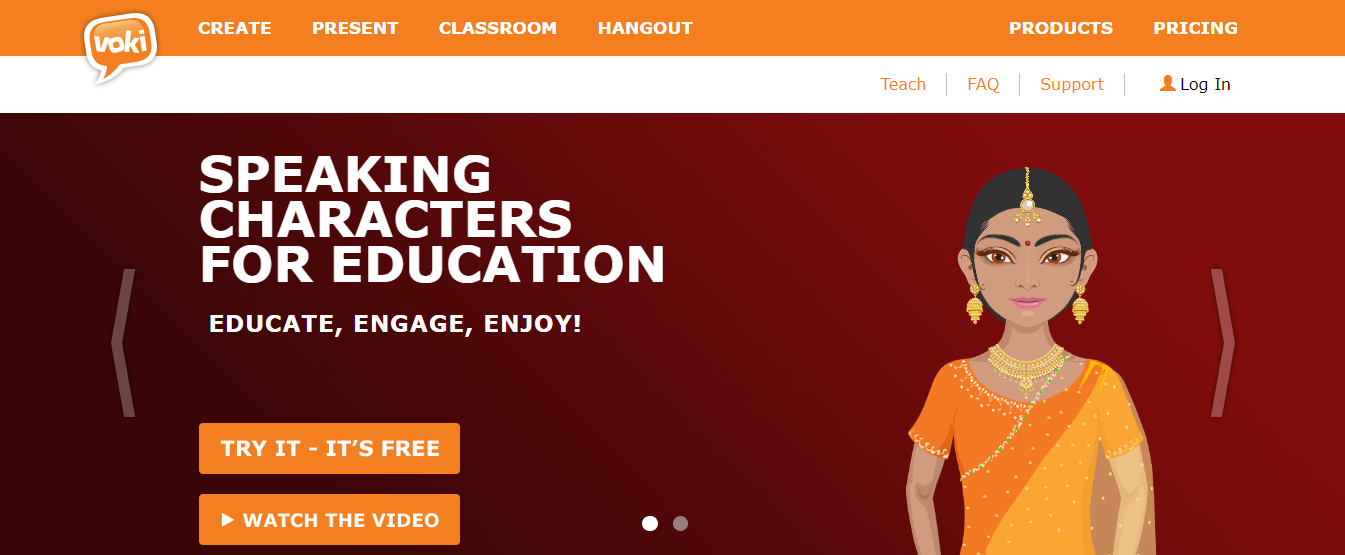 If you want to capture your students' attention and add more fun to your online courses, then this audio tool is your best choice.
The platform allows you to use animated characters in your course videos to enhance the learning experience. You can easily integrate the voice including the characters created into your lesson videos.
Creating an account is free and it just takes a few minutes.
vozMe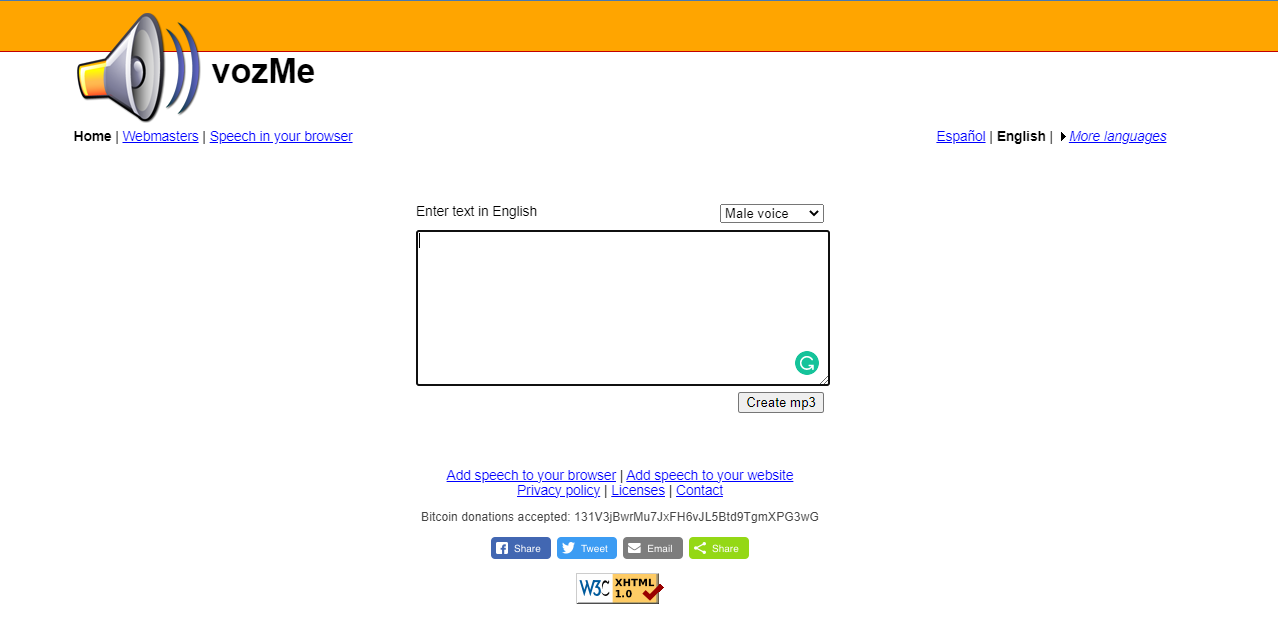 It could be that you've already written down your course lessons but lack the time to do a live audio recording. In this case, a platform like vozMe is all you need to turn your written lessons into downloadable spoken mp3.
The tool is pretty much easy to use. All you need to do is to copy your text into the text box and click on the "Create mp3" tab below the box. You can choose to use either a male or female voice and download the audio when it's ready.
Best Free Animation and Video Tools to Record and Edit your Course Videos
You might want to animate your online course videos for more engagement and a fun learning experience or might just want to screen-record your lesson presentation and put them together with a video editing tool.
Whatever the case, there are some free video tools you can use for this purpose and they include:
Camtasia
Screencast-O-Matic
Snagit
Camtasia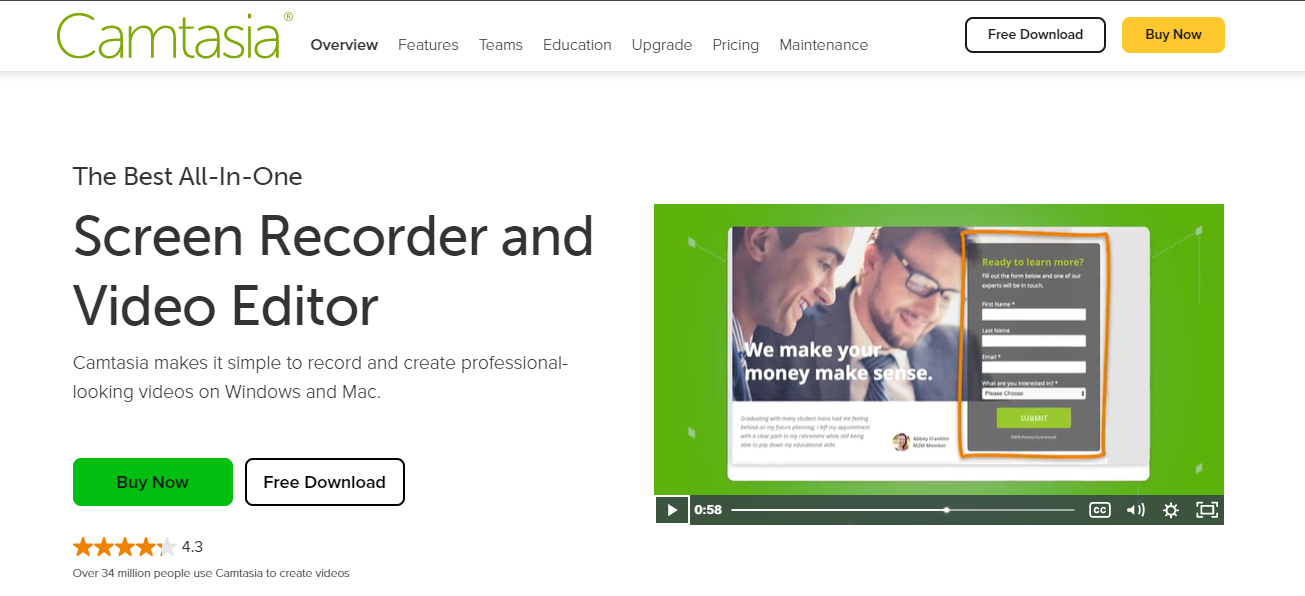 Camtasia is an easy and free video editing tool that allows users to screen record and create professional-looking videos on their Windows and Mac systems.
So, as an online course creator with zero video editing skills, you can quickly edit your lesson videos simply by either using the already built-in template or recording your computer screen and adding a few effects including music effects.
Screencast-O-Matic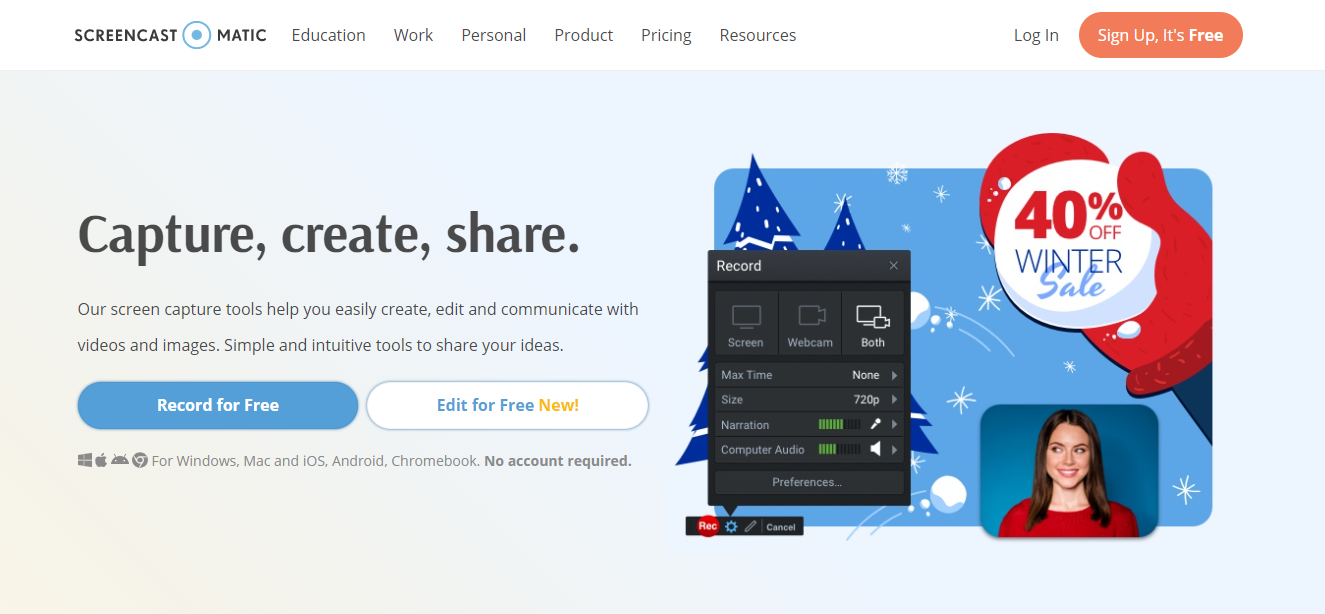 Screencast-O-Matic is another free tool for recording and editing your online course videos. I'm currently using this tool to create my courses and it's been super helpful, fast, and easy to use.
I love that its simple and intuitive screen capture tools help you to create, and edit your lessons straight from your computer screen. While capturing your screen, you can add a webcam and equally use narration to customize your video.
Most importantly, you don't even need to create an account to use the software. It works on Windows, Mac, iOS, Andriod, and even Chromebook.
Snagit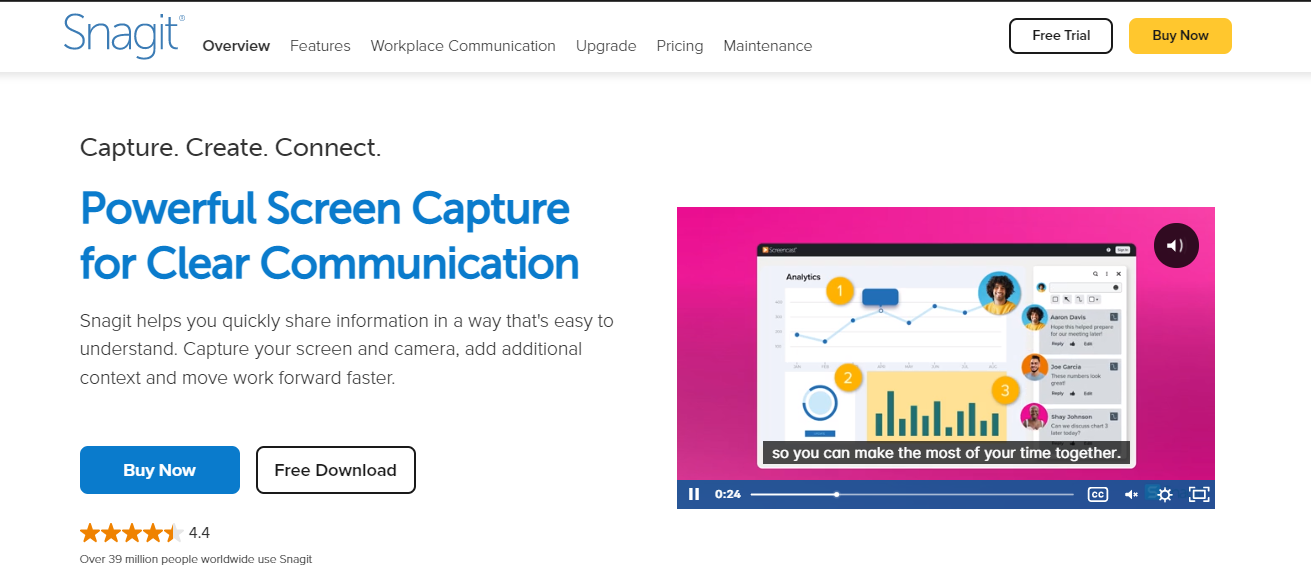 Snagit is very much similar to other tools mentioned above in that it helps online course creators to capture their screen and camera while creating their course videos.
You can either record just your computer screen or camera or both of them at the same time just to add a personal touch and when you're done, you can save your video file as an mp4.
For audio, you can either use a microphone or rely on your computer's system audio if it's super good.
Best Free Tools for increasing the engagement on your online courses
Online courses are never complete without assessments, quizzes, and assignments. Not only do they add flavor to your courses but they also help to test students' knowledge and help them remember what they have learned.
The free tools to help you get started include:
Easy Test Maker
Google Forms
SurveyMonkey
Easy Test Maker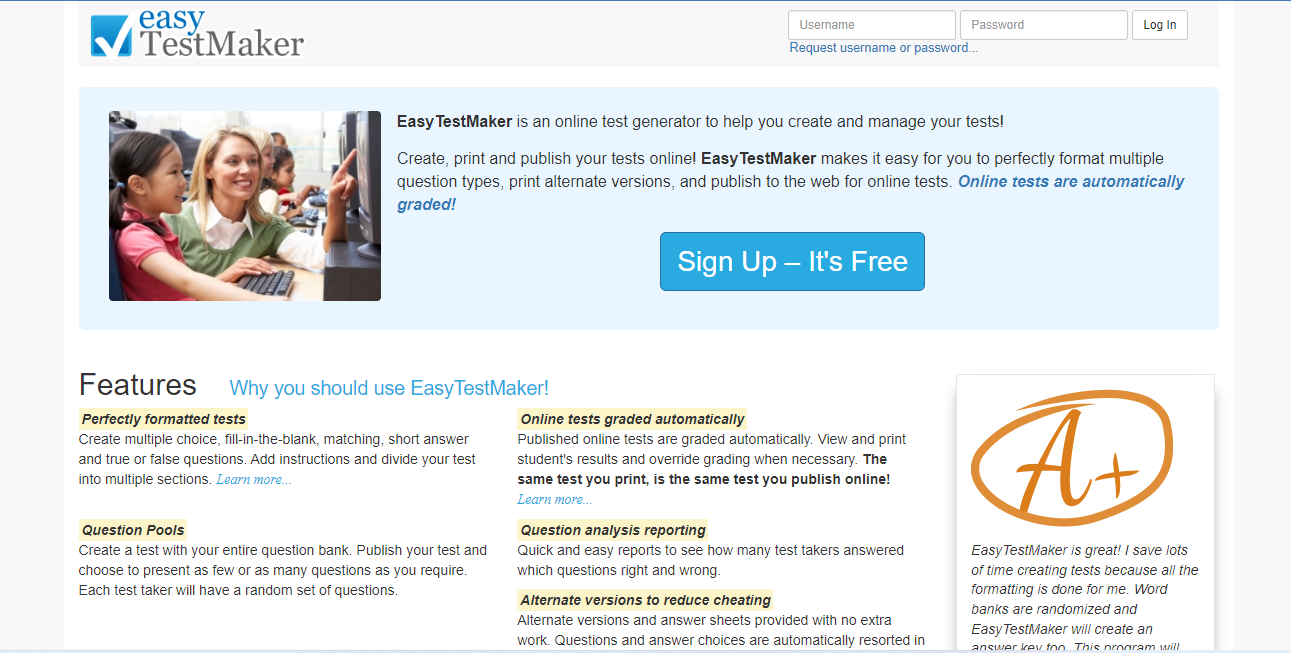 From the name alone, it's quite obvious that this online tool allows you to create your quiz, test, and assignments in just a twinkle of an eye.
While preparing your course assessment, you can decide to input multiple question types - either multiple choice questions, fill-in-the-blank, matching, short answer, and true or false questions.
You can also add instructions and divide your test into multiple sections. And at the end of the course, you can create an exam from the existing tests created in previous lessons.
The best part is that the test is automatically graded.
Google Forms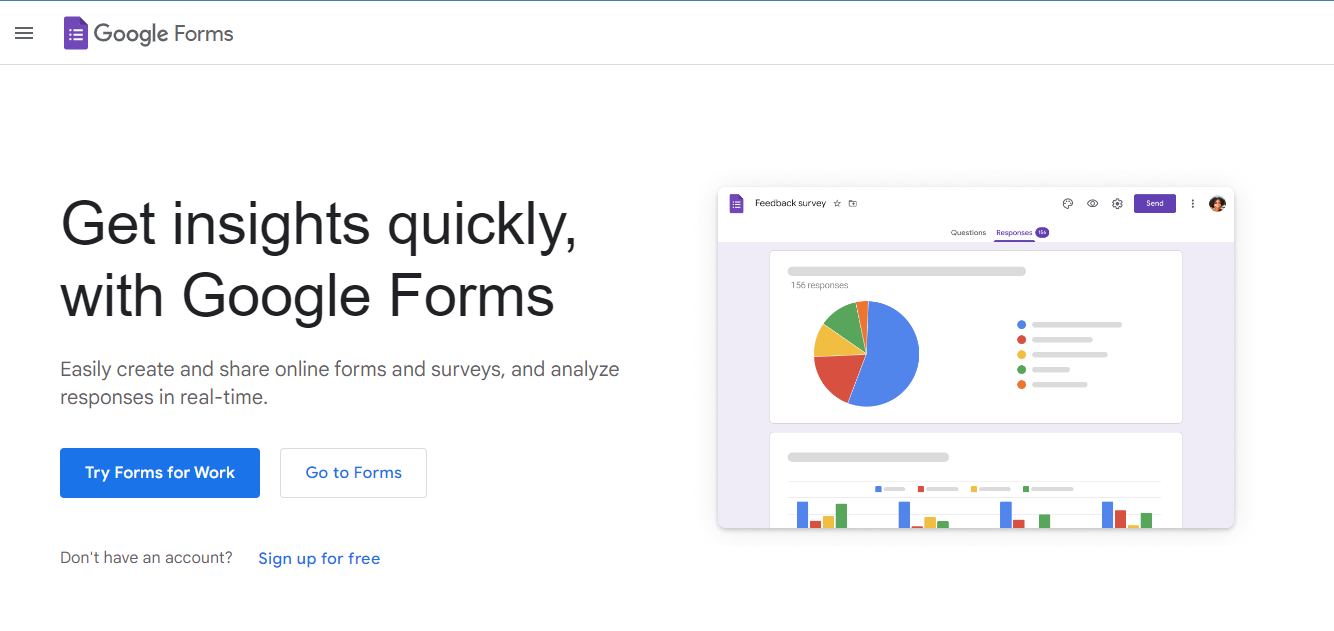 Google Forms is also another online tool that enables you to create and share quizzes for your online courses. You can select from the multiple question types while creating assessments and analyzing responses in real time.
I particularly love that you can customize colors, images, and fonts to reflect your business branding. The tool is super intuitive and free to you. As long you have a Google account you're good to go.
SurveyMonkey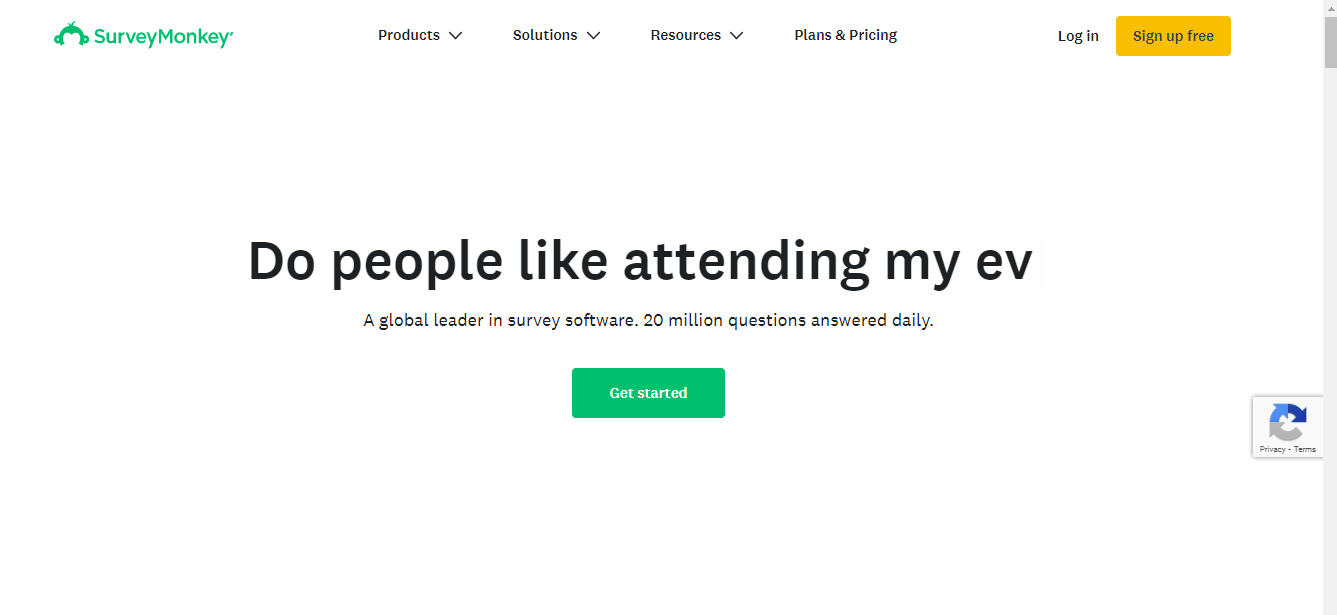 As you're carrying on with your online course business, you need feedback from your students to ascertain whether you're on the right track or if there are some aspects you need to work on.
SurveyMonkey comes with an expert-written template that allows you to create and collect feedback in just a few minutes. There are hundreds of questions in different survey types to help you get accurate results.
The basic plan is free and allows you to send unlimited surveys with up to 10 questions.
Best Free Email Marketing Software for your Online Course Business
Email marketing is one of the core ways to promote and market your online course especially if you have grown and nurtured an audience. Most especially, it helps you draw attention to your course before its launch.
And there are some free tools to get you started and they include:
Sendinblue
Mailchimp
Mailjet
Sendinblue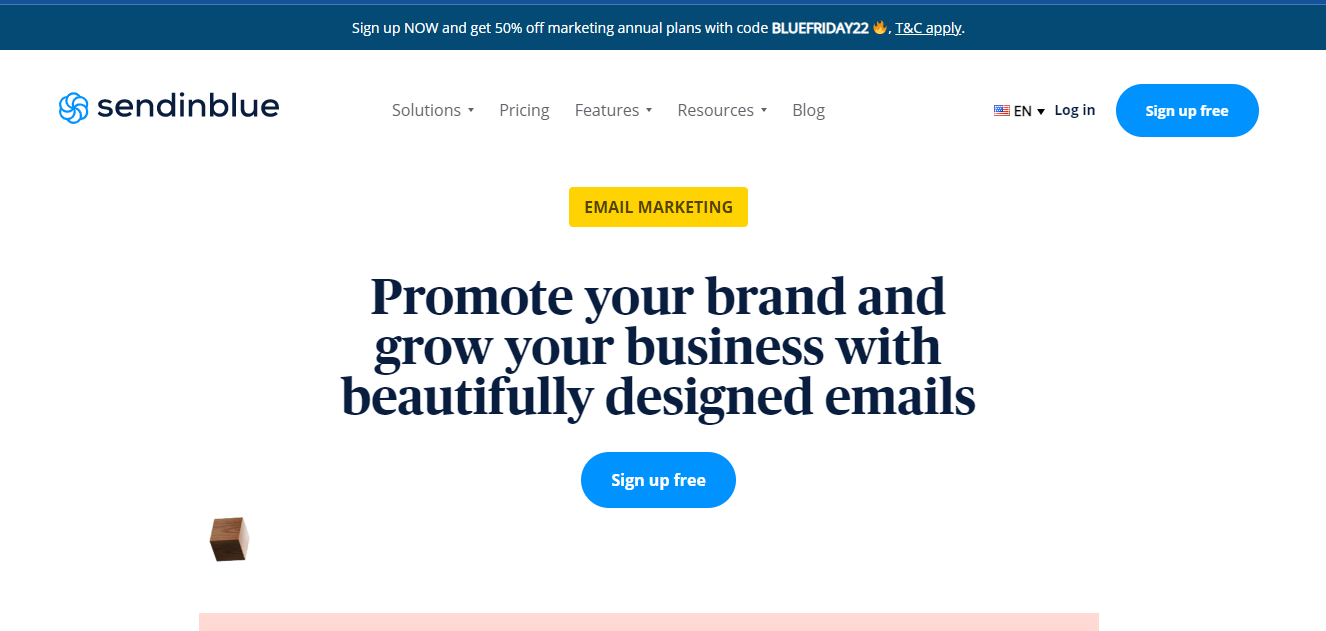 Sendinblue is a digital marketing tool with an email marketing feature that allows you to grow your online course business with professional-looking emails.
You can either create an email from scratch or choose to start with a template from the email template library. It's very easy to add blocks and style using the intuitive drag-and-drop builder.
For a better conversion rate, you can personalize your emails by adding your student's names at the beginning of the email. Most of all the tool has a free plan and you have unlimited lists and contacts.
Mailchimp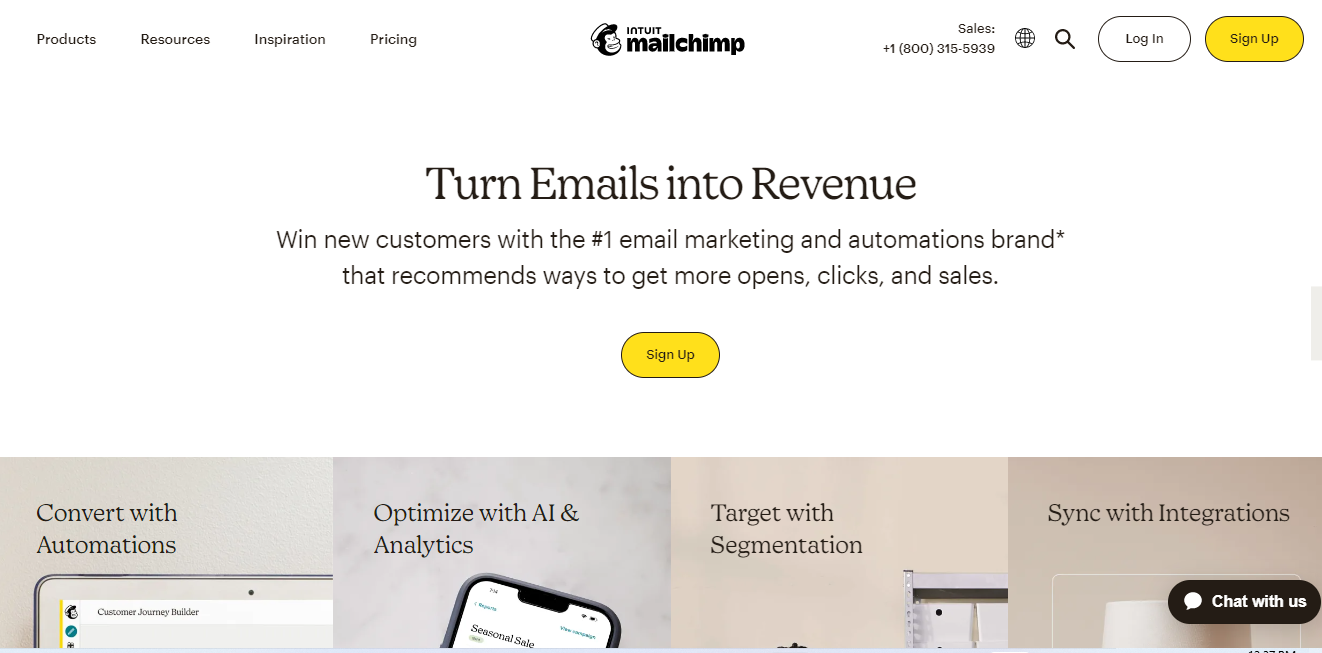 Mailchimp's free plan allows you to easily create email campaigns leading up to your online course launch.
The tool comes with pre-built email templates and you can also integrate it with other helpful marketing tools like Canva, Shopify, and Zapier including social media platforms like Instagram.
Also, you can easily analyze the performance of your campaigns and see how many students who opened your email, and the number of clicks generated.
Most especially, you'll get personalized recommendations on how to improve your content.
Mailjet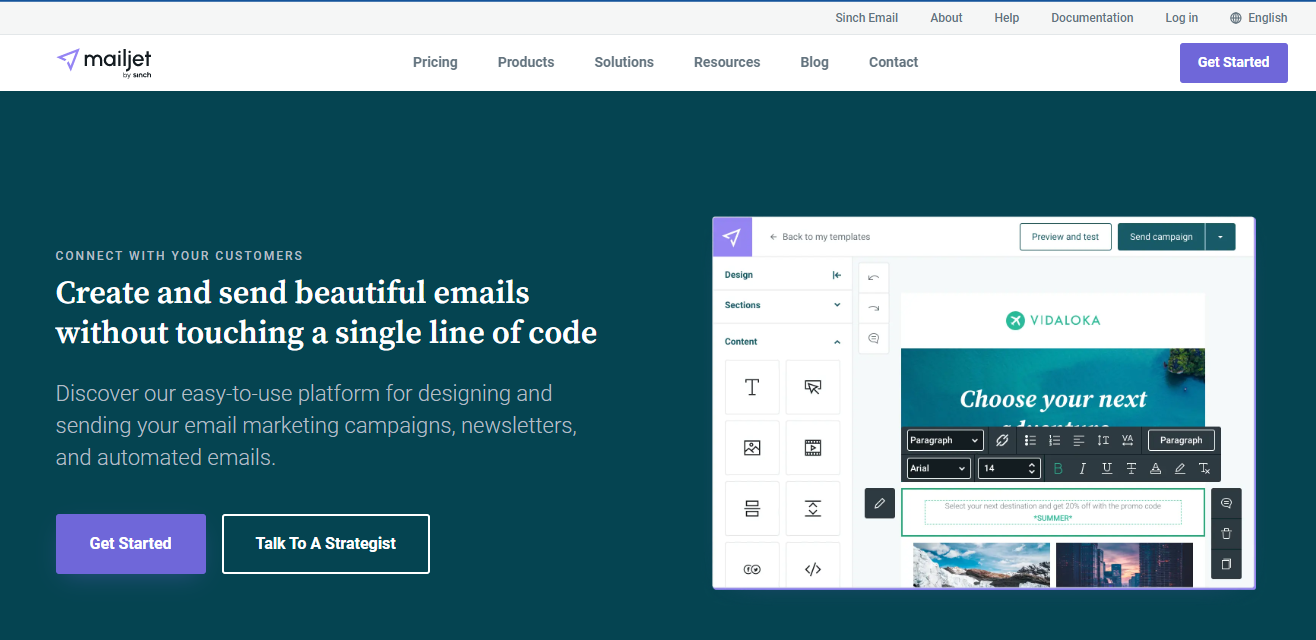 Mailjet is another amazing email marketing tool you can use to create and send beautiful responsive emails and newsletters to your students without touching a single line of code.
You can choose from the variety of pre-designed templates or start designing from scratch. All you need to do is to add your brand's content like logo and website link.
While preparing for your online course launch, this tool enables you to automate welcome and onboarding emails before the launch date which saves you time.
Finally, to ensure that you have a high open rate and spam folder, the email addresses in your contact are usually verified to ensure that they are real and valid before sending the emails.
Best Online Course Hosting Platform
Your online course creation is not complete without a hosting platform. You need these platforms to upload your course videos and manage your courses.
Sure, there are a lot of hosting platforms in the market but the question is, which of them does not break your bank account?
OnlineCourseHost.com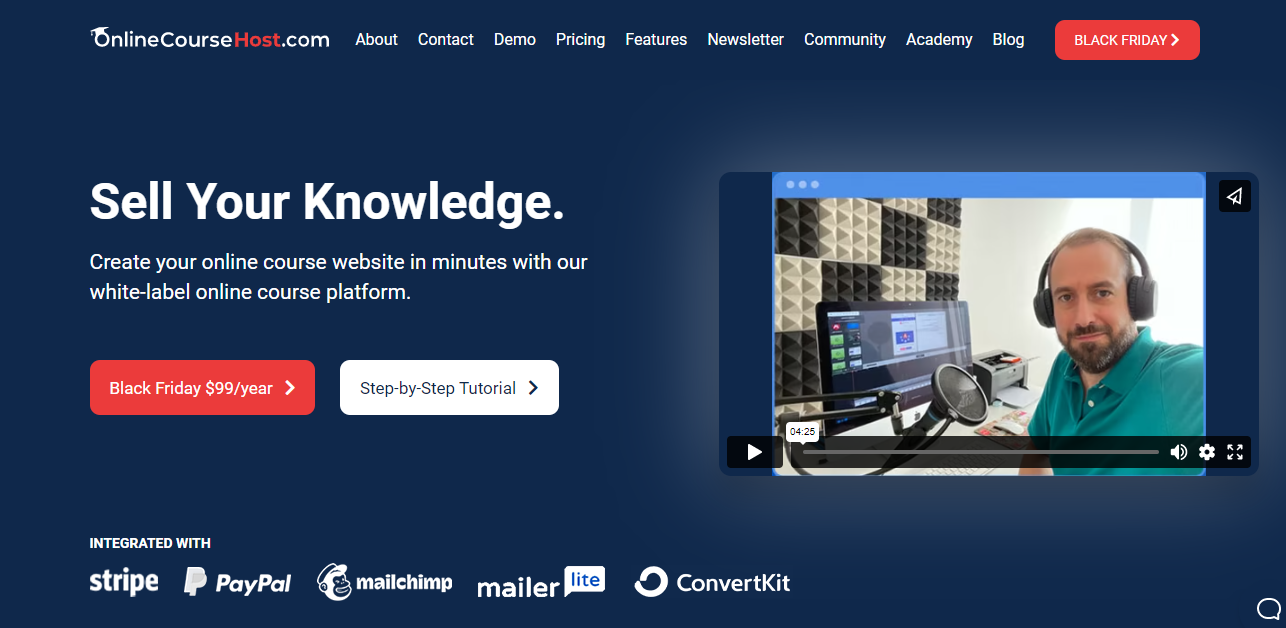 OnlineCourseHost.com is the most affordable and easy-to-use online course hosting platform in the market. The platform has everything you need to create and sell your online courses.
There are no platform fees required, and you have access to unlimited students, unlimited video hosting, built-in email marketing tools, Facebook Ad integration, and much more.
Finally, it takes just a few minutes to set up your online course website. You don't need any design or technical skills at all to create your first course.
Conclusion
I hope you will try some of the free tools that I've highlighted in this article.
I also hope that now you've seen that you don't need to break the bank to start your online course business.  
As you have seen, there are free tools for each stage of your course creation whether it's to record and edit your course videos, design your logo and marketing materials, email marketing, or create quizzes and assignments.
Most importantly, some platforms allow you to host your online courses very easily and affordably.
One of them is my platform OnlineCourseHost.com.
I created this platform to make it the most affordable and easy to use course platform on the market,  with built-in email marketing tools.
But more than a platform, we want to give you all the information that you need to grow your online course business successfully.
That's why we have created the Course Creator Academy where you can find everything you need to become a successful online course creator all in one place for free.
To get notified when new content is available here at the Academy, you can subscribe here to our weekly newsletter:
If you are looking to ask any questions on online course creation, you can reach me here on my Facebook group:
Join the Course Creator Academy Facebook Group
Ready to learn how to launch your first course on OnlineCourseHost.com? Here are the helpful guides for you to check out:
I hope you found this post helpful, let me know in the comments below what other topics you would like me to cover, or any questions that you have?
Thanks for reading… and enjoy the course creation process! 😉
---
Vasco Cavalheiro
OnlineCourseHost.com Founder & Online Course Creator