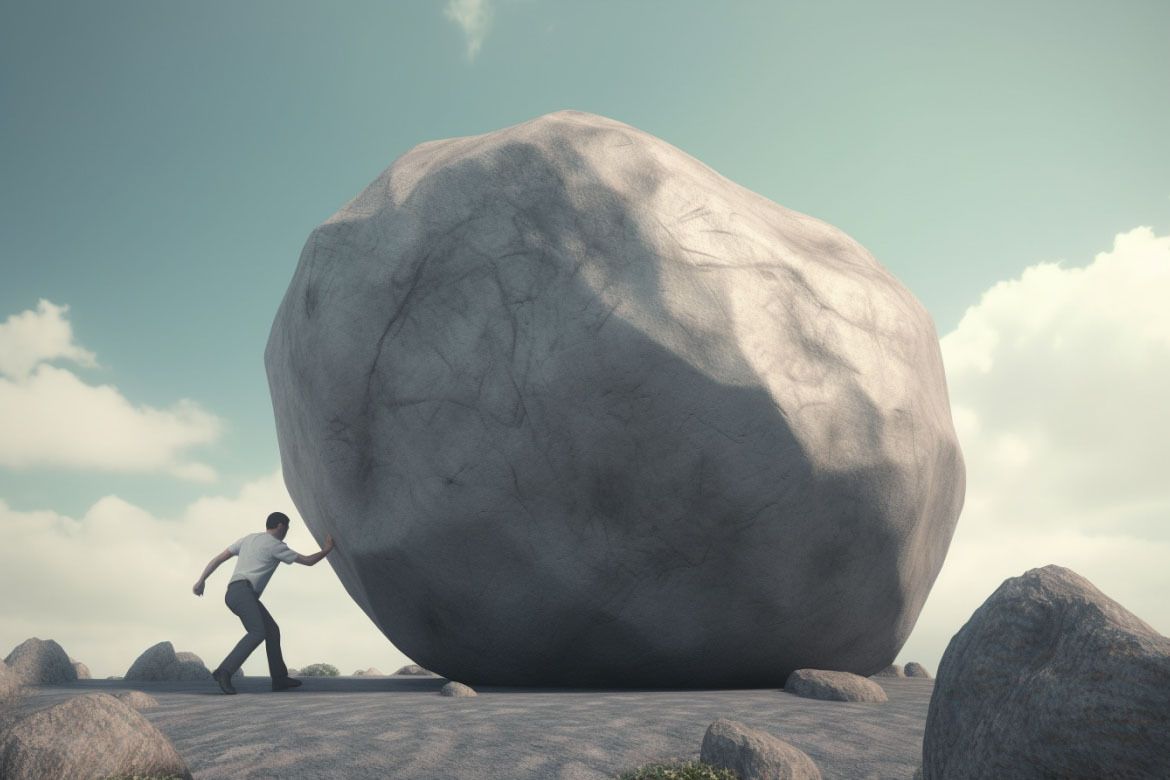 I've been creating online courses since 2016, and in this post I'm going to share with you what were the main challenges that I've faced.
Creating an online course is an exciting way to share your knowledge and expertise with the world. However, it's not without its challenges.
In this blog post, I'll discuss the different challenges that online course creators face and how they can overcome them.
From identifying the right audience to securing a reliable hosting plan, I'll explore the common obstacles that course creators have to contend with, and offer practical advice on how to overcome them, in order to ensure a successful online course creation.
Buckle up, it's going to be a bumpy ride! 😉
You can also check out all the free guides at the Course Creator Academy by clicking on the Academy link on the top menu bar.
If you are looking to learn how to sell online courses here is my most detailed guide on it: How to Sell Online Courses? The Ultimate Guide
So what are the challenges of an online course creator?
The challenges that an online course creator faces during course creation are:
Identifying and connecting with the ideal audience
Creating the course website
Creating an engaging learning experience
Creating quality content
Creating an effective marketing strategy
Securing a reliable hosting plan
Looking confused, don't worry, I explain each below:
Identifying and connecting with the ideal audience
The first and most important step in creating an online course is identifying and connecting with your ideal audience.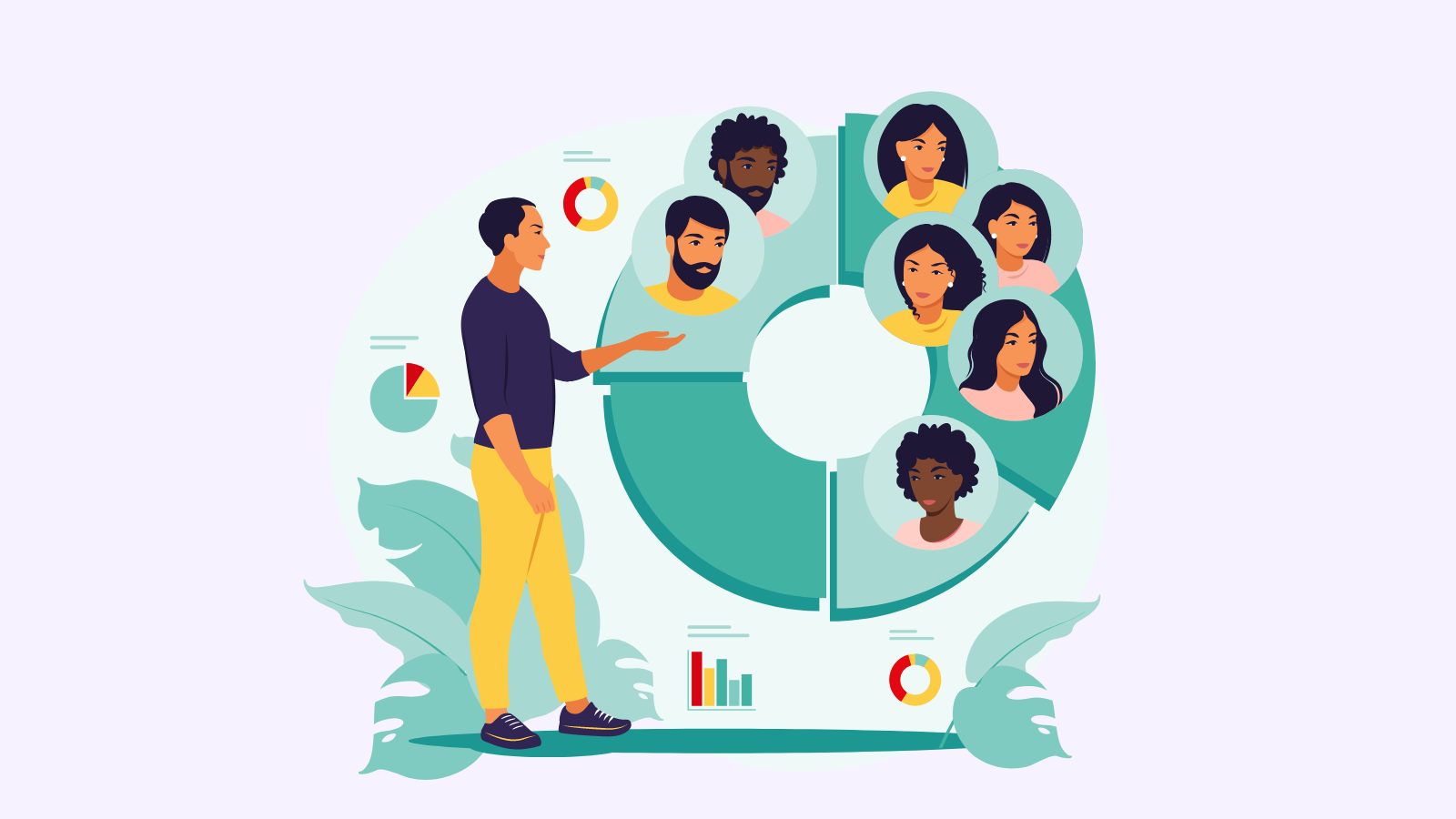 This may seem like it's easier said than done, but it's actually simpler than you think.
To start, you must understand the motivations, values, and interests of your target market. You can achieve this by asking questions such as:
What are their needs and objectives?
What's their biggest problem?"
Why do they need my course?"
and also consider some factors that will make you identify and connect with your ideal students.
What factors should you consider in order to identify and connect with your ideal students?
The following factors will help you identify and connect with your ideal students:
Age and gender
Class
Occupation and education
Religion and ethnic background
Once you have a good understanding of who your target audience is, you can start creating content that speaks to them.
Remember that creating content is only one way to reach potential students.
Don't be afraid to go outside the box and look into other methods like paying for ads or partnering with influencers who already have an established audience in your industry.
With a little trial and error, you will eventually find the right mix of approaches to help you reach and connect with your ideal audience.
You'll also need to create content that resonates with your audience and provides real value. Don't create a course just for the sake of creating a course.
Make sure that you're addressing a real need or problem that your target market is facing.
When you do that, you'll be able to connect with them on a deeper level and build trust and rapport.
Creating the course website
One of the most difficult challenges is setting up the website itself. Creating and managing a website requires a lot of technical knowledge and expertise that many course creators lack.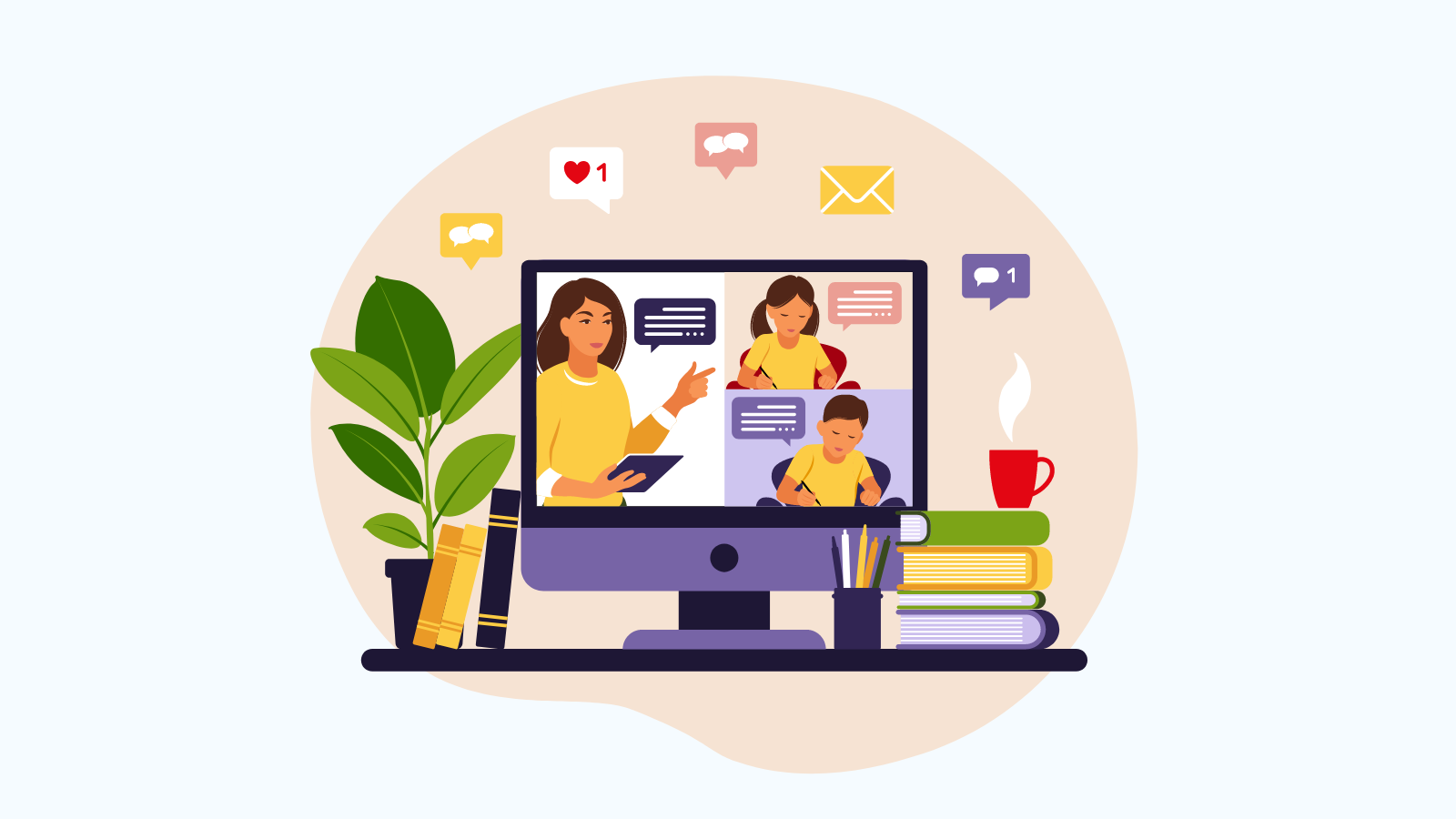 Even those with technical know-how may find the task daunting if they are unfamiliar with the web development process.
It's where potential students will go to learn more about your course and decide whether or not to enroll.
There are a few key things to keep in mind when creating your website:
Make it easy to navigate. The layout should be simple and easy to follow, with clear sections for each part of the course.
Use high-quality images and videos. Potential students will want to see what they're signing up for, so make sure your visuals are top-notch.
Provide plenty of information. Be sure to include details about the course content, instructors, schedule, and pricing.
Make it personal. Your website is an opportunity to introduce yourself and your team, so make it friendly and personable.
By following these tips, you can create a website that will convince potential students to enroll in your course!
There are also dedicated online course platforms like OnlineCourseHost.com, where you can easily create your courses without worrying about technical knowledge.

Creating an engaging learning experience
Creating an engaging learning experience for online course participants is another daunting challenge.
It's not enough to simply create a course and put it online. You have to make sure that it's engaging, and that students will actually want to learn from it.
This involves creating a learning experience that is both fun and stimulating.
How do you do this? Well, it starts with the design of your course. You need to make sure that it is visually appealing, and that the content is easy to navigate.
You also need to find creative ways to engage students and keep them interested in the material.
You want your course to be interesting enough to keep their attention, but also not too intimidating that it discourages them from completing the course.
To tackle this, I would suggest breaking down complex concepts into smaller, manageable chunks and presenting them in different formats.
Consider providing some interactive components such as quizzes, activities, and case studies to keep students interested and engaged.
This way, they still have the opportunity to learn the material but in a more relatable and personalized way.
You might also want to consider diversifying your delivery methods by introducing a mix of text, audio, and video content, depending on what best suits your audience's learning style.
This is especially important if you have an international student base as people from different backgrounds will likely have different preferences when it comes to how they prefer to receive information.
Illustrating difficult concepts to providing real-life examples of how to use the skills learned in the course will make it easier for students to stay focused on the material.
It's not always easy, but it's definitely worth it. When students are engaged and enjoying the learning process, they are more likely to succeed.
Creating quality content
Creating quality content for online courses can also be a major challenge for course creators.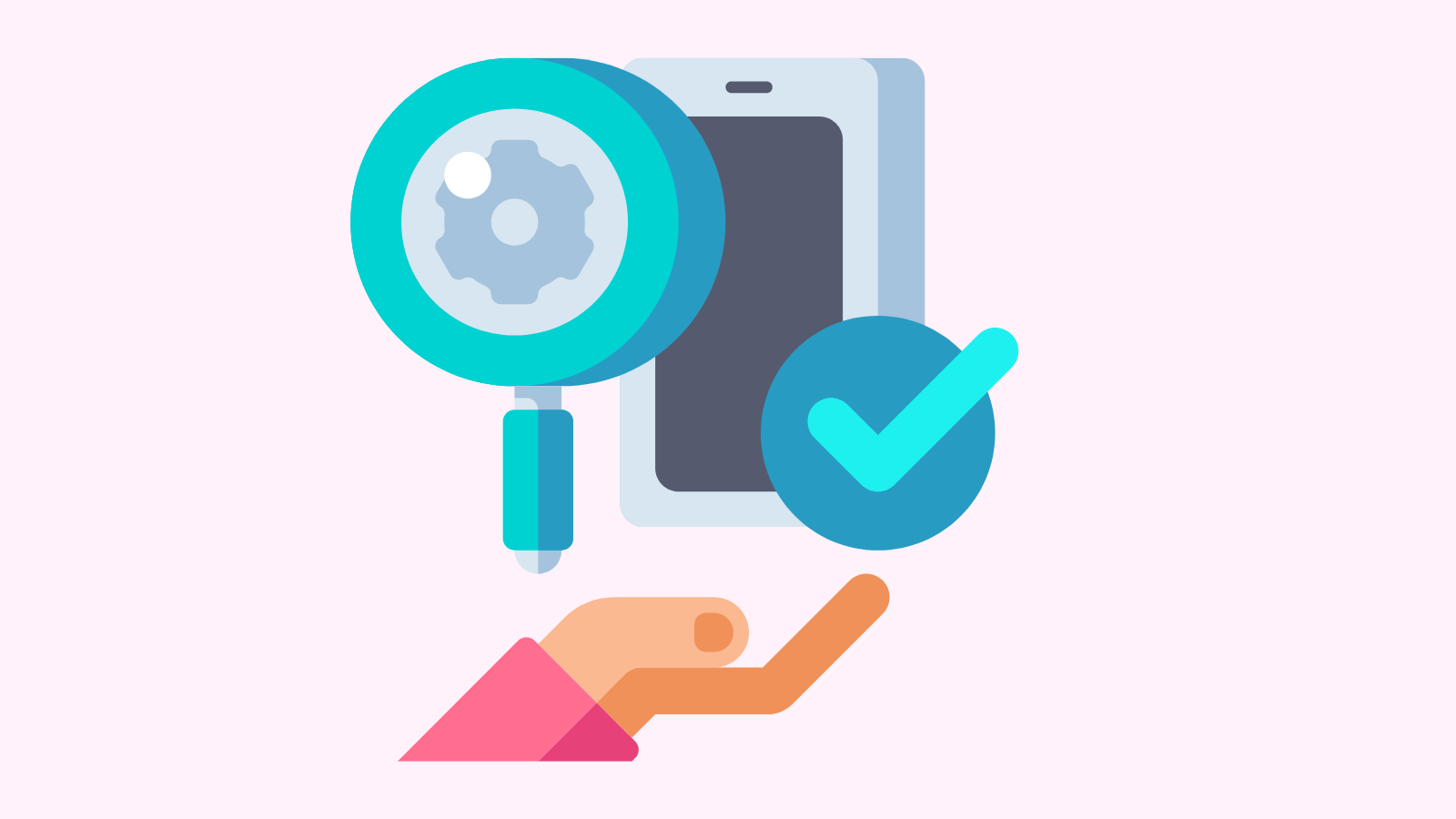 It is not only time-consuming but also requires a great deal of specialized knowledge.
As an online course creator, you need to be able to create content that is engaging, informative, and engaging.
One challenge is the sheer amount of material that needs to be created to cover the topic in its entirety.
With the variety of topics and information available, it can be difficult to sort out what material should be included in the course and what material should be excluded.
Course creators need to be able to identify what topics are relevant to the course, and create content that is interesting and engaging.
Another challenge is the need to be able to create content that is both informative and entertaining.
As a course creator, you need to be able to strike a balance between providing enough information to educate the audience, and keeping the content engaging and entertaining.
This can be difficult for some course creators, as the material needs to both be relevant and interesting.
Finally, course creators need to be able to create content that is easily accessible.
With so many different platforms available, it's important to be able to create content that can be accessed on different devices and platforms.
This means that course creators need to be able to create content that is both optimized for different devices and platforms, and easily accessible and navigable by the user.
It's not easy to achieve this, but it's definitely worth it. Especially since online students can be quite fickle, they're likely to drop out if your course isn't up to par.
So make sure you put in the extra time and effort to create something your students will love.
Creating an effective marketing strategy
Another challenge is creating an effective marketing strategy to reach the right audience and gain interest.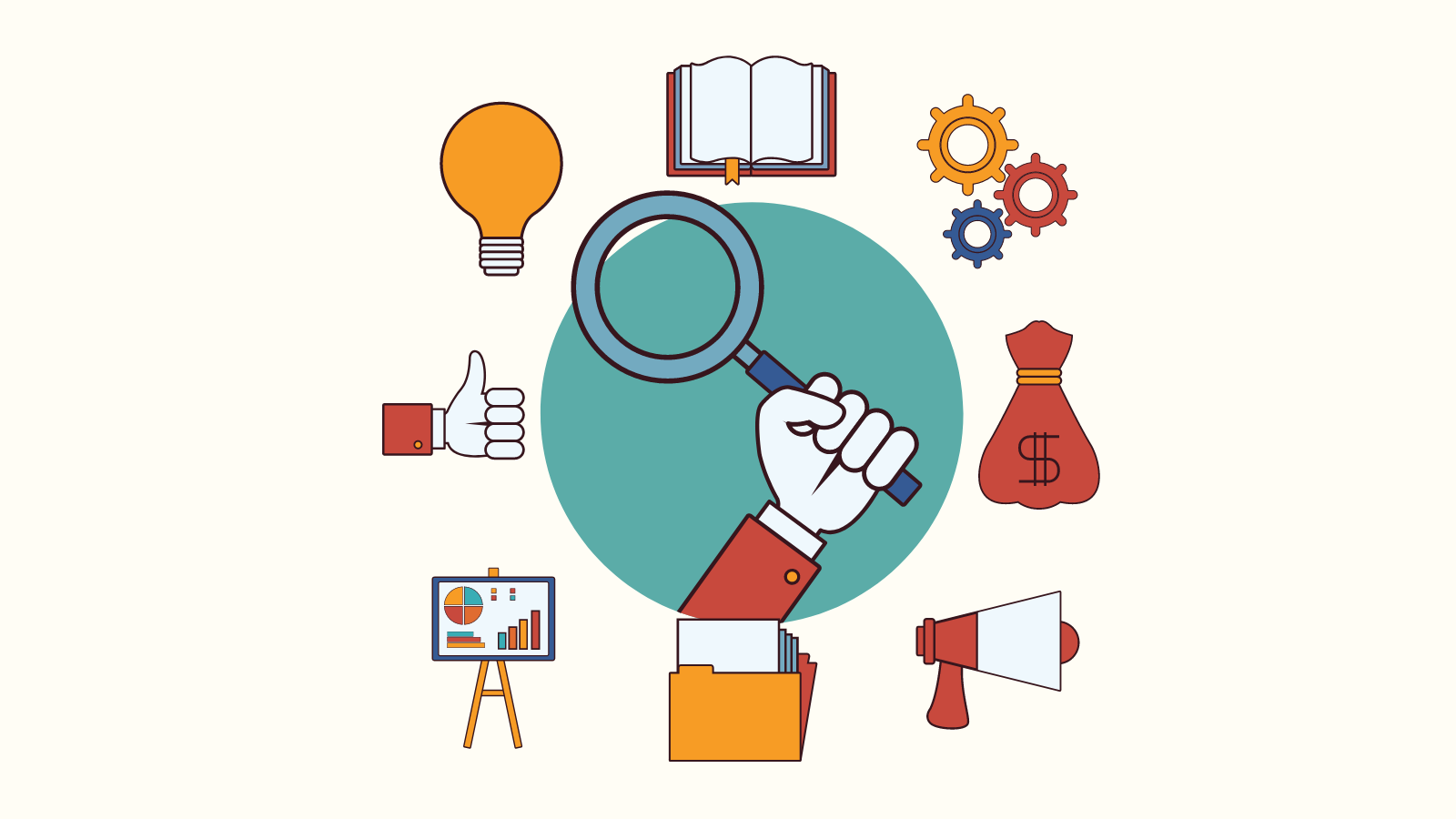 This can be particularly difficult if you are new to the industry and lack the necessary experience.
The truth is, without good marketing, enrollments will remain low and your course will be doomed to fail before it even launches.
So you need to take the time to understand your target audience, craft content with them in mind, and be willing to invest in advertising as well as content marketing.
Also, take advantage of social media and viral content to reach more potential students.
Developing an effective marketing strategy requires a great deal of research and planning. You must determine your target audience and create content that resonates with them.
You must also develop a content distribution strategy that will help you reach your target audience.
Additionally, you must have a clear understanding of the various platforms that are available to you and how to best use them to reach your audience.
Creating an online course also requires you to have a strong understanding of the latest technology and trends.
You must be familiar with the various tools and techniques available to help you create a course that is both engaging and effective.
You must also have the ability to adapt to new technologies quickly, as well as the skills to create content that is both interesting and informative.
Finally, you must be able to effectively manage your time and resources in order to create and maintain a successful online course.
This requires you to be organized and prepared for any potential challenges that may arise.
By spending time creating an effective marketing strategy that best suits you and your target audience, you'll have a much greater chance of success with launching and sustaining a successful online course.

Securing a reliable hosting plan
Developing an online course is a time-consuming and complex task, but it's not the only challenge you'll face.
You have to have a reliable hosting plan in place if you want your course to be accessible.
When selecting your hosting plan, make sure to consider the size of your courses.
For example, if you're creating large file sizes with audio or video components, you'll want to choose a plan that offers plenty of storage space and bandwidth.
If it's just text-based content then you won't need as much storage space.
Additionally, determine how much technical support is available in case something goes wrong.
How quickly can they respond and fix the issue?
Will they respond on weekends or holidays?
Can I easily add more course materials or increase the number of users as needed in the future?
Won't I have to switch hosting plans when my course grows and becomes more successful over time?
Answering these questions can help you find the best hosting company for your business.
One such platform is OnlineCourseHost.com.
It is the most affordable and beginner-friendly online course hosting platform with marketing features to drive new audiences, like email marketing and Facebook ads integration to help you grow your online community further.
But, more than just a platform, we wanted to provide you with the information you need to grow your online course business successfully.
That is why we created the Course Creator Academy, where you can find everything you need to become a successful online course creator all in one place for free.
To get notified when new content is available here at the Academy, you can subscribe here to our weekly newsletter:
If you are looking to ask any questions on online course creation or want to be a part of a fantastic community of course creators, you can reach me here on my Facebook group:
Join the Course Creator Academy Facebook Group
Ready to learn how to launch your first course on OnlineCourseHost.com? Here are the helpful guides for you to check out:
I hope you found this post helpful; let me know in the comments below what other topics you would like me to cover or any questions you have.
Thanks for reading… and enjoy the course creation process! 😉
---
Vasco Cavalheiro
OnlineCourseHost.com Founder & Online Course Creator