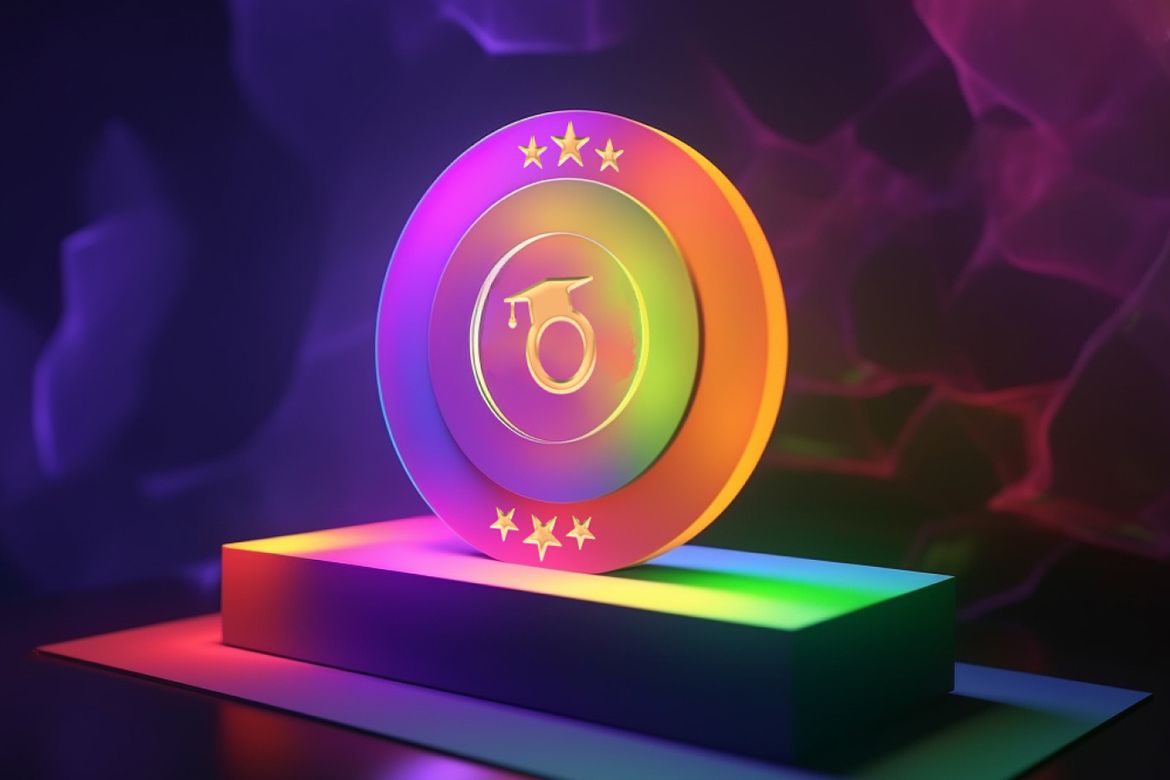 Learn from an experienced course creator how to choose the perfect online course platform for you and your online course business.
Are you are an online course creator like myself looking for a place to host your courses?
If so,  you now that choosing one platform among all the best online course platforms available out there isn't always as easy as you might think.
There are a ton of very similar course platforms available on the web, all with very similar features, and it's quite hard to choose between them.
Understanding the pricing of these platforms can also be quite tricky: there are hidden costs everywhere, like being charged by the volume of contacts in your mailing list, by the number of admins in your team, you name it.
There are all sorts of pricing pitfalls, but one of the biggest issues is that the basic plans of these platforms are never sufficient in the long run.
The basic plan is just there as a way to allow you to keep using the platform after the free trial has finished.
But the basic plan is not viable in the long term for you as a course creator, because it lacks critical features like course certificates, custom domains, admin team members, email marketing or some other key feature that you will need to run your business, so you will need to upgrade.
Testing waters with all the course platforms out there isn't really viable, but on the other hand you don't want to choose the wrong platform either, because you might end up:
overpaying for features you don't really need
noticing too late that there is some key feature missing
spending a ton of time and energy switching platforms, which could break website links, annoy your students, etc.
So how can you choose the best online course platform?
Here are the key deciding factors to take into account when choosing an online course platform:
Great Course Experience for Students
Basic Marketing Features
Easy-to-Use Course Builder
External Integration
Affordable Pricing Plan For Long-Term Use
Responsive Support System & Course Creator Community
Now, let's dive deeper and analyze each of these factors in detail.
You can also check out all the free guides that you have available here at the Course Creator Academy by clicking on the Academy link on the top menu bar.
I also categorized and made an in-depth review of the best hosting platforms.
You can read all about in this guide: Best Online Course Platforms (Fully Updated, Category Winners)
Great Course Experience for Students
This is a key choice factor that course creators often don't think about. They tend to focus more on marketing tools and integration features when choosing an online course platform.
But the most important users of your course website are your students, and not you or the admin users of your team, right?
If your users don't like your website and the course experience it provides to them, it's unlikely that they will buy from you again.
So, how do you give your students the best course experience?
Simply make your online course more engaging and interactive. The more engaging your course is, the higher chance that your students will stay to the end of the class, and feel satisfied with your course.
Any hosting platform you choose must have certain engagement features to give your students the best possible learning experience.
Here are the most essential features that you need to have in order to ensure a great student experience.
Notice that all these features are in my view absolutely essential, so make sure that you can access them in your platform of choice in a pricing plan that you can afford for the long term:
Quizzes: People love challenges. And the more they overcome them, the higher their confidence. Quizzes act like challenges to the student, and they encourage students to keep learning. Placing simple and well-thought-out quizzes like multiple-choice questions at the end of each lesson, also gives you an opportunity to evaluate student engagement and know the areas where you need to work on.
Assignments: Giving assignments at the end of each class also helps keep the students motivated, as they will get that direct feedback from you that they can't get in video form.
Certificates: Completion certificates are often required by employers, as proof that the course was taken. Students usually take into account the possibility of getting a completion certificate before purchasing a course.
Student Discussions: Having discussion channels in your online school gives users an opportunity to engage with each other. Your students won't feel isolated, and can help each other out. This not only removes work from you as you don't have to help everyone one by one anymore, but it also makes your students much more satisfied with your course.
Responsive course player: Your students should be able to watch your online course on either desktop, tablet, or phone without any glitches, and with the ability to set the video playback speed for the whole viewing session - this part is key for many students.
These are the engagement features that are the most often required by both students and course creators, so whatever platform you choose make sure that it has all these features available in an affordable plan.
I'd like to mention that my platform Onlinecoursehost.com has all of these features to ensure that students engage and interact with each other throughout your course.
Remember that all of these engagement features that I listed above are essential, and maybe the most important one is completion certificates.
Basic Marketing Features
Aside from having basic course engagement and interactive tools, you also want to make sure that the hosting platform has core marketing features to ensure that your online course reaches your target audience and you're able to promote and market your course with ease.
So, what marketing tools are needed to run an online course?  
Based on my own experience creating and selling courses, and also based on the feedback of a lot of course creators, these are the most important marketing features that you need to have:
Email Marketing: Can you collect your students' data (name and email) from your website and send bulk or individual emails straight from the platform to them either announcing a new course launch, sharing an announcement, or giving out coupons for advanced courses? Do you also get detailed email analytics that will help you with your course marketing? Though this can be achieved with a third-party tool, it can be difficult and complex.  
Facebook Ads Pixels: Can you run retargeting ads on your course sales page, and bring back to your website previous visitors that haven't purchased your course yet? This is an essential marketing strategy that you need to ensure that you can implement in your platform of choice. Facebook Ads are still the most affordable and retargeting ads are the highest-converting ad type, so you want to make sure that you leverage this type of ads now or in the future.
You should also choose a platform that offers flexible payment and different business models like course bundles, subscriptions, lifetime plan, and enterprise plans for teams.
If your online course is also subscription-based besides being available at a one-time price, you are giving your students multiple purchasing options, and creating for yourself the possibility of creating some recurring revenue.
Alternatively, you can also bundle multiple courses and sell them together at a discounted price.
If you're selling 3 courses at $100 each, then bundle them all together and sell them as a $149 bundle, your students will happily jump on the offer.
The bottom line is to ensure that any hosting platform you choose has all these features and gives your students the freedom to choose a pricing model that works for them.
Another marketing factor you should consider is:
Can students from anywhere in the world pay for your course and then you receive the money in your own currency? Can you access your funds anytime and do you have to pay transaction fees for each sale you make?
So these are some of the most important marketing features that you should look for in a course platform.
If I would have to choose the most important marketing feature, for me it's by far the ability to send bulk emails.
This feature will allow you to save a lot as you don't need a separate email marketing provider. Also, the ability to selectively email a particular segment of your students is crucial for marketing, and cannot be done easily with a third-party marketing tool.
Let me give you an example:
You want to be able to send an email with a coupon to all your students who have purchased your beginner course, but not yet your advanced course.
Make sure that your platform of choice gives you this option in a pricing plan you can afford (I can confirm that OnlineCourseHost.com gives you that possibility).
Easy-to-Use Course Builder
You really need a platform that makes it super easy for you to build your lessons, upload content, and collect payment from your students.
Unfortunately, some hosting platforms are much more complex and less user-friendly than others.
They are not very intuitive and may require you to spend lots of time getting used to the interface, or require you to have at least some basic design or technical skills to make the most out of them.
You shouldn't have to deal with all of that when creating your website and uploading your courses, especially if you are a beginner.
Remember that this is the core reason why you're self-hosting your online course to start with - to simplify the whole process.
The last thing that you want to have to do is to have to hire a designer to build your pages using an advanced page builder, just to make things look professional and neat.
So, start by asking yourself:
Is the platform user-friendly and responsive?
Do I have to spend lots of time learning how to use the platform?
Can I easily brand my online school with zero coding and design skills?
My opinion is that you should aim for an online course platform that is super easy to use. That's the whole point why you are going for a self-hosted solution, right?
What you need as a course creator is a platform that makes your course creation process as easy as pie.
You should be able to create a course landing page in minutes, without having to deal with complex drag-and-drop designer-level tools.
Sure, those options are nice to have for advanced use cases, but you need to make sure that you have an expedited way to quickly create a course sales page: just upload a thumbnail, add a title, subtitle, description and a few more common page elements, set a price, click publish and you are in business!
If the platform that you are considering doesn't have this level of ease of use, I wouldn't consider it.
You need to spend time as a course creator creating new courses and content, and not on creating a website.
The whole point of using a specialized course platform instead of a generic website-building tool like WordPress is the ease of use aspect, right?
If you have to build your page using a complex design tool, then what's the point?
One of the best ways of evaluating a new online course platform is to just quickly publish a sample course, that you can then quickly unpublish.
Just take the platform for a spin, how hard was the whole process? If it takes more than a few minutes, reconsider your options.
I would like to point out at this point that the ease of use aspect is crucial for us at OnlineCourseHost.com. We have built what is by far the easiest-to-use course platform on the market.
External Integration
Your ideal hosting platform should be able to integrate with third-party tools and facilitate your online course creation.  
Maybe you've become accustomed to some tools or applications like Zoom, Slack, Mailchimp, Convertkit, and others and you'll love to keep using them to run your online school.
When you're using tools that you're familiar with, it makes it easier to build a more comprehensive program.
So, before choosing a platform, ensure that it's flexible enough to allow users to integrate third-party tools on their website.  
With third-party integrations, you can easily add these new features and tools to your website.
Your website does not work in isolation, and it needs to integrate well with many of the other products and services that you use.
Check what the integration options of the platform that you are testing:
can you integrate it with third-party email marketing software like Mailchimp, ConvertKit, Mailerlite or others?
can you integrate easily with Facebook Ads and easily track and run optimized conversion campaigns for events like Purchase or Subscribe?
can you track your users across the website easily using tools like Google Analytics and others?
Can you deploy custom code from third-party tools to your website?
Can you link to other video hosting platforms, like YouTube?
These are just some of the integration features that you should look for in your platform of choice.
Affordable Pricing Plan for Long-Term Use
Affordability is a crucial aspect when choosing a course platform. Especially as a beginner, you're probably working with a limited budget and it might take a while for your course business to develop.
So you will definitively need a relatively cheap online course platform, as affordable as you can find it, but still feature-complete.
The last thing that you want is to have to pay a couple of hundred dollars per month on your course platform subscription, right?
However, when shopping around, don't judge a platform's affordability based on the price of its basic plan. I think this is a huge mistake that might backfire on you later on.
The features we discussed earlier in this post, like for example:
an easy-to-use course builder
quizzes and assignments
students discussions
certificates
email
affiliate marketing
third-party integrations
import existing students
offer different pricing options
These are all essential tools that you need to kick start your online school.
These are not nice to have, these are crucial things to have from the very beginning in your course website.  
And many of these things are not included in the basic plan of course platforms.
These basic plans are usually just a way for you to keep using the platform after the free trial has expired, sort of as an extended paid trial.
But it's not usually possible to build a course business using the basic plan only.
A much better way to assess the price of a course platform, is to look for the minimal pricing plan that has all the features that you really need to run your business, including things like completion certificates, multiple admin team members, coupons, subscriptions, bulk email, etc.
Look beyond the price of the basic plan, and really identify the actual pricing plan that you really need to run your business properly.
If you look closely, you will usually spend between $150 to $200 on many of the course platforms available out there, which I personally find super expensive.
Regarding this point, I'm very happy to point out that OnlineCourseHost.com is maybe the most affordable online course platform out there right now.
Check out here the current prices. If you opt for annual billing, you are looking at $31 per month to get all the features you need (certificates, bulk email, etc.).
Responsive Support System and Stable Community
The availability of a platform's support either through email or live chat is an important factor to consider before making your choice.
You'll likely encounter one or two problems when building your course with the platform or have a question, and will you will need some help.
This is why you should go through the reviews by other users and see what they have to say about the platform's support team.
Platforms with live chats on their website are likely to respond faster.
Besides ensuring that you will get proper support, course creation can sometimes get lonely and you'll need to connect with people in the same line of business as you to stay motivated and inspired.
So, you need to ensure that the hosting platform you are choosing has a vibrant community where course creators can interact and share ideas with each other.
Onlinecoursehost.com has a very supportive group for beginner and advanced course creators. The Facebook Group has a ton of members sharing their experiences, asking questions, and receiving feedback on the go.
Final Recommendation
I think with the insights given in this post, you now know how to choose the best online course platform for you, without much difficulties.
The most important things to consider when choosing a top online course platform are:  
its ease of use
its affordability
course engagement features
marketing features
supportive community
responsive support team
When building Onlinecoursehost.com, it was my intention to make it as user-friendly as possible to enable course creators like you and me to quickly set up their online course business with no hassle, technical knowledge, or expenses.
Overall, choosing one platform among the best online course platforms presented in this article is just one of the first steps in a long course creation journey.
You can read all the steps that I personally take when creating an online course here - How To Create A Best-Selling Online Course (10 Easy Steps)
More than a platform, we want to give you all the information that you need to grow your online course business successfully.
That's why we have created the Course Creator Academy where you can find everything you need to become a successful online course creator all in one place for free.
To get notified when new content is available here at the Academy, you can subscribe here to our weekly newsletter:
If you are looking to ask any questions on online course creation, you can reach me here on my Facebook group:
Join the Course Creator Academy Facebook Group
Ready to learn how to launch your first course on OnlineCourseHost.com? Here are the helpful guides for you to check out:
I hope you found this post helpful, let me know in the comments below what other topics you would like me to cover, or any questions that you have?
Thanks for reading… and enjoy the course creation process! 😉
---
Vasco Cavalheiro
OnlineCourseHost.com Founder & Online Course Creator