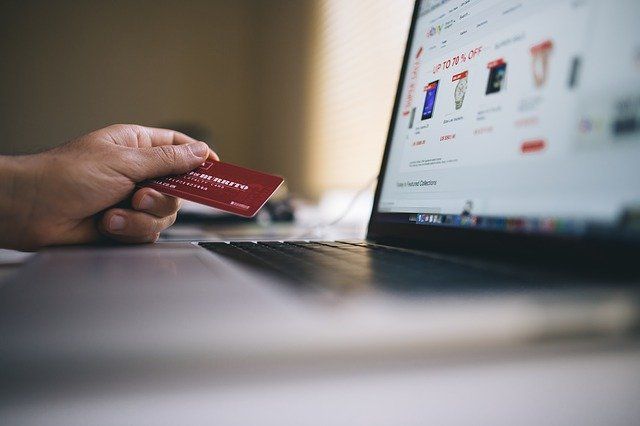 There's a growing trend of pre-selling amongst course creators. But it's a risky strategy unless you know exactly what you're doing.
Should you pre-sell your online course?  
Is it the right approach for you and your audience?
If it is, how to pre-sell your online course the right way?
These are all questions I imagine are on your mind. Don't worry. You're not alone.
A lot of course creators here at the Course Creator Academy ask us the same thing—I too have asked them many times before.
That's why I wrote this guide, so you can decide if it's the right strategy to help you thrive. 👍
Table of Contents
This post covers the following topics:
How to Pre-Sell Your Online Course
What Does Pre-Selling Your Course Look Like
Should You Pre-Sell?
Benefits of Pre-Selling Your Online Course
How Do You Pre Launch a Course?
1: Outline Your Offer
2: Create a Plan & Set Clear Goals
3: Design Your Pre-Sell Launch Page
4: Tap into Your Existing Network
5: Write a Simple (Yet Effective) Email Launch Sequence
6: Launch!!
7: Analyse Your Pre Launch
You can always find an up-to-date index with all the free content available in the Course Creator Academy by clicking on the Academy link on the top menu bar.
How to Pre-Sell Your Online Course
Soon, I'll walk you through how to pre-sell your online course the right way. But first, you need to decide whether it's the solution for you—and equally as important, if it's the right one for your students.
There's no easy answer to that, either.
Each course creator's unique; your situation is unique.
I can't definitively say whether it's what you need. But I can guide you in the right direction.
So before we go any further, let's cover a few of the basics…
What Does Pre-Selling Your Course Look Like?
I suppose the first obvious question is: how do you exactly pre-sell your course?
There are three ways a course creator can pre-sell their online courses:
Crowdfund your course
Build a beta group
Create and launch a pilot program
All three of these are similar, although differ slightly. When you crowdfund your course, you place your idea on a site like Kickstarter and invite people to buy it before you build it. Whereas with a beta group, you build at least some of the course and then validate it with a small group of people (who help you improve it as you go on).
Creating and launching a pilot program is a mix of the two as you pre-sell your course ahead of time and then build your course as you go along; sharing it with those inside the program.
The main aspect they all have in common is that they focus on collaboration and validation.
Instead of you spending many weeks and months building your course, you form an idea and then implement this over time. There are some serious benefits to this, as we'll soon explore.
Yet it isn't the right approach for every course creator.
Should You Pre-Sell?
If you're a first-time course creator, chances are you actually shouldn't pre-sell your course.
Yes, that's right. 😉
Because there are too many unknowns at this stage in your journey. You don't have an audience yet. You don't understand who your ideal student is or how you can best serve them. You still need to validate your ideas, but there are other ways to do this.
Although pre-selling your course centers around validation and can save you a lot of time with the right approach, it still requires a lot of time, commitment, and energy. It is, after all, still a launch. Like any other, there are lots of moving pieces.
For this reason alone, it's likely not for you if you're on your first course.
Whereas if you already have an existing audience—and some momentum—it could be what you need.
Benefits of Pre-Selling Your Online Course
Under the right circumstances, pre-selling your course can build huge success. There are some serious benefits, including:
1 - Validates Your Idea
Coming up with an idea is one thing. The question is, is it the right idea? What you think your student needs and what they do often differ.
That's a problem when creating a course because you can waste a lot of time producing something only half-good. Pre-selling helps navigate this, honing in on what your audience needs.
2 - Upfront Money
Let's face it, creating a course brings a degree of risk. After all, you commit many weeks (maybe months) to build something that may or may not sell.
Again, pre-selling helps navigate this as you receive money upfront and ahead of time. It reduces the risk and removes a lot of pressure from your shoulders.
3 - Instant Feedback
This may be the biggest benefit of all because the very nature of pre-selling centers around collaboration and feedback. You learn what your audience needs before you create it.
And then, when you do create it, they share instant feedback. This alone helps you turn a good course into a great one practically overnight.
4 - Audience Growth
One of the biggest struggles a course creator faces is the ever-present need to grow and nurture your audience. Whatever industry or niche you're in, everything centers around the people you serve.
There are a million tactics to grow your reach, but it's hard to hone in on the right one for you—let alone expensive. Pre-selling helps in this regard.
As you build your course, you build a loyal following. You can test and experiment before your main launch. With the right approach, it can fast become a great marketing strategy.
5 - Accountability
This final benefit is a big one because pre-selling your course holds both you and your students accountable. You have no choice but to do the work because a group of people paid you upfront.
And those in this group have no choice to do the work because they invested in your idea. It truly does create a win-win!
How Do You Pre Launch a Course?
Now you know the benefits of pre-selling a course—and whether it's the right approach for you—the question turns to how… how do you pre-launch a course?
It's actually easier than you think.
And doesn't cost as much time or money as you may fear.
So long as you approach it the right way…
1: Outline Your Offer
Your first step is to outline your offer. Not a course outline (although having a high-level overview of this helps), but rather what your offer will involve:
Core features
Core benefits of these features
Who your course is for (ie: your ideal student)
Price (+ any bonuses or additional offers)
Timeline of your course and what to expect
And, overall, a general overview of what your students can expect
At this stage, you don't need to go overboard. This is a general outline that helps you stay organized—as well as anyone else on your team/you may hire for this launch.
A simple one-page document is enough at this point.
2: Create a Plan & Set Clear Goals
In addition to your outline, you also need to set some clear goals.
Now is the time to consider:
What you want to achieve from pre-selling your course
What the purpose of your pre-sell campaign is
How many people you want to onboard
Overall, define what a successful and validated launch looks like
This is different for everyone. It's impossible for me to say what a successful launch looks like for you. There's no right or wrong when it comes to setting goals, so long as they make sense to you.
They may focus on revenue.
They may center around the number of students you onboard.
Maybe you care about another important metric (conversion rate, for instance).
My advice is to keep it simple. A common mistake course creators make is to overwhelm themselves with too many goals. At some point, they no longer help. In fact, they can quickly hinder you.
From here, you need to develop a plan.
Again, you don't need an overwhelmingly detailed plan. The point here is to bring your outline to life—again, with a one-page document—that outlines:
Your offer's core features, benefits, and other important details
Your goals and how you'll both track and measure these
Your main traffic/promotional activities (email, social media, etc…)
Your timeline, making a note of key milestones and dates
Overall, this step helps you hone in on what success looks like. It helps you appreciate what a validated course looks like. It helps you understand the road ahead.
Too many course creators skip this step. Don't be one of these!
Getting organized now sets you up for success further down the line.
3: Design Your Pre-Sell Launch Page
You've now set the foundations of your pre-sell launch. All that's left to do is implement it, starting with arguably the most important page of this process: your sales page.
I won't dive into this here, as there's a separate guide that does: How To Create The Perfect Online Course Sales Page.
The same rules apply here as discussed in the above guide. Even though you're pre-selling your course, you still need to knock your sales page out of the park.
As with any launch, it's your sales page that turns your people on or off.
So study this guide in detail and ensure you tick each box.
4: Tap into Your Existing Network
Once you have your pre-sell sales page, it's time to reach out to those you know:
Friends
Colleagues
Peers
Mentors
Existing students
When reaching out to these people, keep two things top of mind:
Collaborations/Partnerships
Social Proof
On your own, you can only achieve so much. You need help. Those already in your network can offer this. Maybe they have an audience of their own. Maybe they know someone that's an ideal student. Maybe they have a social media following…
The point is, reach out to them and seek partnerships, collaborations, and anything that provides social proof—testimonials, early reviews, etc.
Beyond this, reach out to your existing audience and email list (assuming you have one). Warm them up. You don't need to share too much information about your launch. Just let them know it's coming and that they can soon get access before anyone else.
5: Write a Simple (Yet Effective) Email Launch Sequence
Your next step is to craft a simple email sequence that promotes your launch. This isn't what you share with your existing email list per se, rather something those interested can sign up to.
For a guide on how to create an eye-catching lead magnet, study What Is The Perfect Lead Magnet for Your Online Courses?
Whatever lead magnet or incentive you use, the point is to drum up interest ahead of your launch. Once you capture a person's email address, you can provide timely content. In my experience, an email sequence like this can be the difference between a launch that succeeds and fails.
The type of emails that go into this sequence depends on you and your audience. You may like to study this separate guide to hone in on the right one for you: How To Sell Online Courses: Complete Sales Funnel.
My advice is to keep it simple. You don't need a multi-layered funnel for a pre-sell launch. Often, 5-6 emails are more than enough. So long as you:
Introduce your offer and make it clear who it's for
Overview any features, benefits, price, and other key details
Share compelling, relatable stories from other students (special proof)
Provide clear next steps on how to enroll and what happens after they do
… you give your audience what they need in the lead-up to launch.
From there, you bring them on board, which is when the real fun begins.
6: Launch!!
The time has come to launch your campaign and allow your audience to step through the door.
There are a series of steps you want to check off at this stage, which we discuss in detail here: The Ultimate Online Course Launch Checklist—I encourage you to study this in full so you don't miss anything.
In fact, you may like to print it off and keep it somewhere safe.
Each time you perform a launch (any type of launch), you'll want to review this!
7: Analyse Your Pre Launch
Depending on your plans, the actual launch may last a few days or a couple of weeks. There's no right or wrong approach. It largely comes down to your audience.
However, regardless of how long it takes, it's important to analyse it throughout!
Track the key metrics and KPIs you highlighted during your outline and plans
Reply to questions and help your audience overcome any objections
Observe and listen to these questions, as well as any other interactions
As you do, constantly compare them to your goals. Just because you created a plan doesn't mean it's set in stone. Adapt. Evolve. Listen to the data and make changes as needed. If a certain traffic source works, double down on it. If one doesn't, cut it loose.
As with any launch, much of your plan remains a hypothesis to test. This is all an experiment.
Then, at the end of your launch, dive deep into your analysis. Consider:
What worked
What didn't work
What you could have done differently
What your audience said and how they interacted with you
The overall results and how these compared against the goals you set
Remember, the whole point of a pre-sell launch is to validate your course. If all goes well, you can confidently turn your idea into reality knowing it will sell. Whereas if things don't go well, this is a chance to step back and consider if it's worth moving forward—or if there are any changes you can make.
Beyond this, now is also the time to onboard your new students, communicate with them (often!!), gather their feedback, and ask them to share testimonials.
Again, the whole point of pre-selling your course is to set it up for long-term success!!
You're now at a stage to build out your course.
You now have what you need to improve your sales page.
You are in a position to bring your idea to life and share it with the world.
It's an exciting time, although in many ways your journey has just begun. But don't worry, I have a series of other guides to help you navigate what comes next (see below). 😎
Conclusions and Next Steps
You wanted to know how to pre-sell your online course and now you do. More importantly, you know if it's the right approach for you and your audience. This is key. Pre-selling works for some. It doesn't for others.
Either way, preparation is vital—as well as making sure you have the correct tools and information from the very start of your online course journey.
Helping you get started with an online teaching business is the reason I built OnlineCourseHost.com—to make this whole process much easier for you.
To give you access to a course-building platform (for free) that gives you the tools you need.
To give you access to a full academy of free tutorials, guides, and lessons that show you how to plan, create, sell, and promote your course.
I know how overwhelming this process can be.
How there's so much information out there that it's hard to know where to start.
I hope this guide helps you cut through the noise. More so, I hope it's given you the confidence to… start.
And if you are looking to ask any question you need on online course creation, you can reach me here on my Facebook group:
Join the Course Creator Academy Facebook Group
If you would like to get notified when other guides and useful content on online course creation is available at the Academy, then you can join us here:
I hope you found this post helpful, let me know in the comments below what other topics you would like me to cover, or any questions that you have?
Thanks for reading… enjoy the course creation process! 😉
---
Vasco Cavalheiro
OnlineCourseHost.com Founder & Online Course Creator
LinkedIn   Facebook Page   Facebook Group   Twitter
You are welcome to ask me any questions in the comments below: 👇👇👇👇