How to Launch a Podcast To Skyrocket Your Online Course Sales?

Platform Review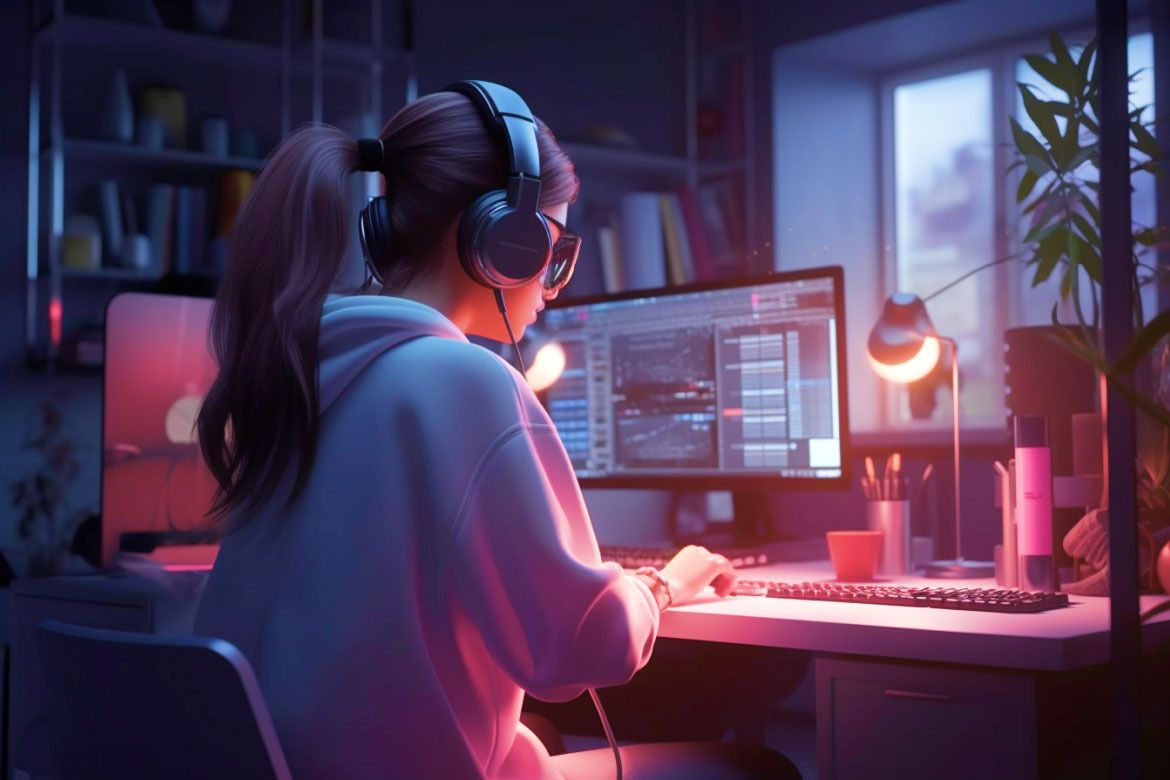 Would you like to build another traffic stream to sell online courses? Have you thought about starting a podcast? Learn step-by-step how to launch a podcast to skyrocket your online course sales.
Are you looking for ways to sell more of your courses? If so, then have you thought about starting a podcast?
If not, then starting a podcast is one of the best ways for an online course creator to drive more course sales without putting in too much work.
This post will discuss the importance of podcasting and how online course creators can leverage it to sell more courses.
I'll also provide a step-by-step guide to launching your podcast, so you can start building your audience and growing your business.
So, how to launch your podcast to sell online courses?
Here are the steps you need to take to launch your podcast and start selling online courses.  
Choose your podcast topic (with USP)
Decide your podcast format
Create a content plan
Choose the right equipment
Record your first podcast
Publish your podcast
Promote your podcast
Worry not; we're going to discuss these steps in detail.
You can also check out all the free guides available at the Course Creator Academy.
Let's begin by telling you why you should start a podcast.
Why Start a Podcast as an Online Course Creator?
Of all marketing methods, podcasting is one of those that requires minimum effort. Think about it; podcasting is talking that you do all the time. Of course, you still need to commit, but there are still many reasons:
1. Nearly 500 million people listen to podcasts
Podcasts are growing in popularity. As of 2023, there are 464.7 million podcast listeners. So, it's a significant audience size to tap into.
Imagine getting 0.1% of this audience to sign up for your courses. It's still a considerable number.
2. Podcasts are easily accessible
People love podcasts because they're easily accessible. They don't require much attention and are the best complementary work while multitasking.
Think about it, if someone reads your email - they'll have to pay attention to it. If someone is watching your YouTube video - they'll have to pay attention to it.
But if someone is listening to your podcast - they don't have to pay special attention because it's just like listening to music they can do - whenever, wherever, and however.
3. Establish yourself as an authority faster
Just like videos, podcasts help you showcase your personality better than blog posts or emails. You're generally speaking in a podcast, so your audience is more likely to familiarize themselves with you.  
Speaking on podcasts as a thought leader will help you establish credibility quickly, and your followers will become students quickly.
4. Build a loyal customer base
Starting a podcast will open up new audiences you wouldn't have discovered otherwise.
Have you thought about it? People listen to podcasts because they don't like (or have time) to read blog posts, social media posts, and emails or watch YouTube videos.
By starting a podcast, you're not marketing to the same audience; it's a new audience with new opportunities.
Now that you know starting a podcast unlocks new audiences and helps you build credibility faster; it's time to learn how to launch one.
How to Start a Podcast: Step-by-step Process
Launching the podcast will take you less than two minutes, but before that, you should spend some time planning it.
The first five steps will show you how to plan your podcast, and the next two will show you how to make online course sales.
1. Choose your podcast topic (with USP)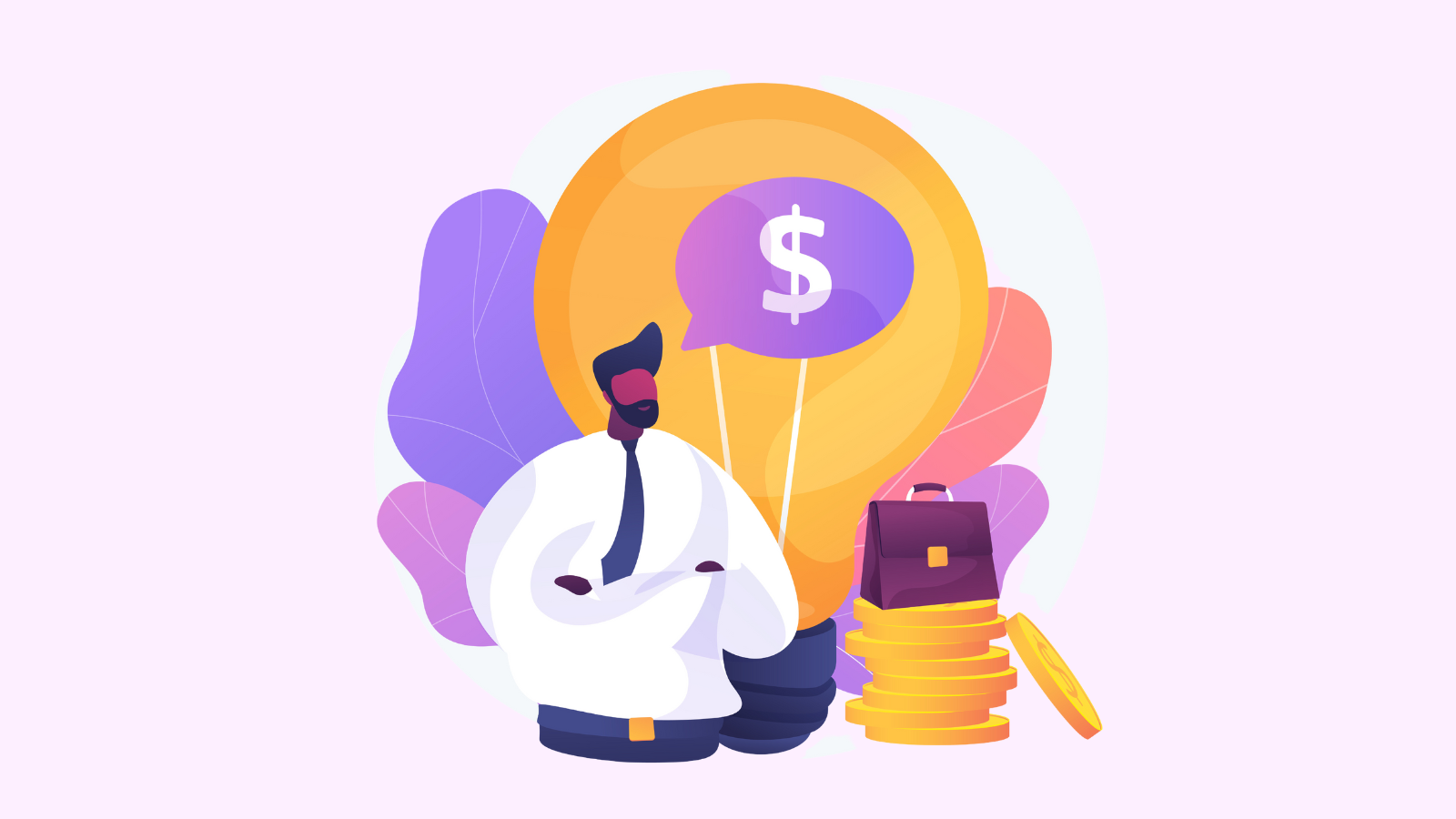 You can start a podcast now, but do you know what you will talk about?
Of course! I'd talk about my courses since I'm an online course creator - you'd say.
Yes, that's right! Launching your podcast on the topic you're an expert on makes sense.
But many successful podcasters already discuss the same topic, so how would you make yours stand out?
That's right! By making your podcast unique.
Think about how you can make your podcast unique. What makes you different? Is it your teaching method? Or are your examples unique?
Think about why your students enroll in your courses. What makes them buy your upsell offers?
Dig deeper and find your unique angle. Write your USP (unique selling proposition) and determine what will make people want to subscribe to your podcast over others.
2. Decide your podcast format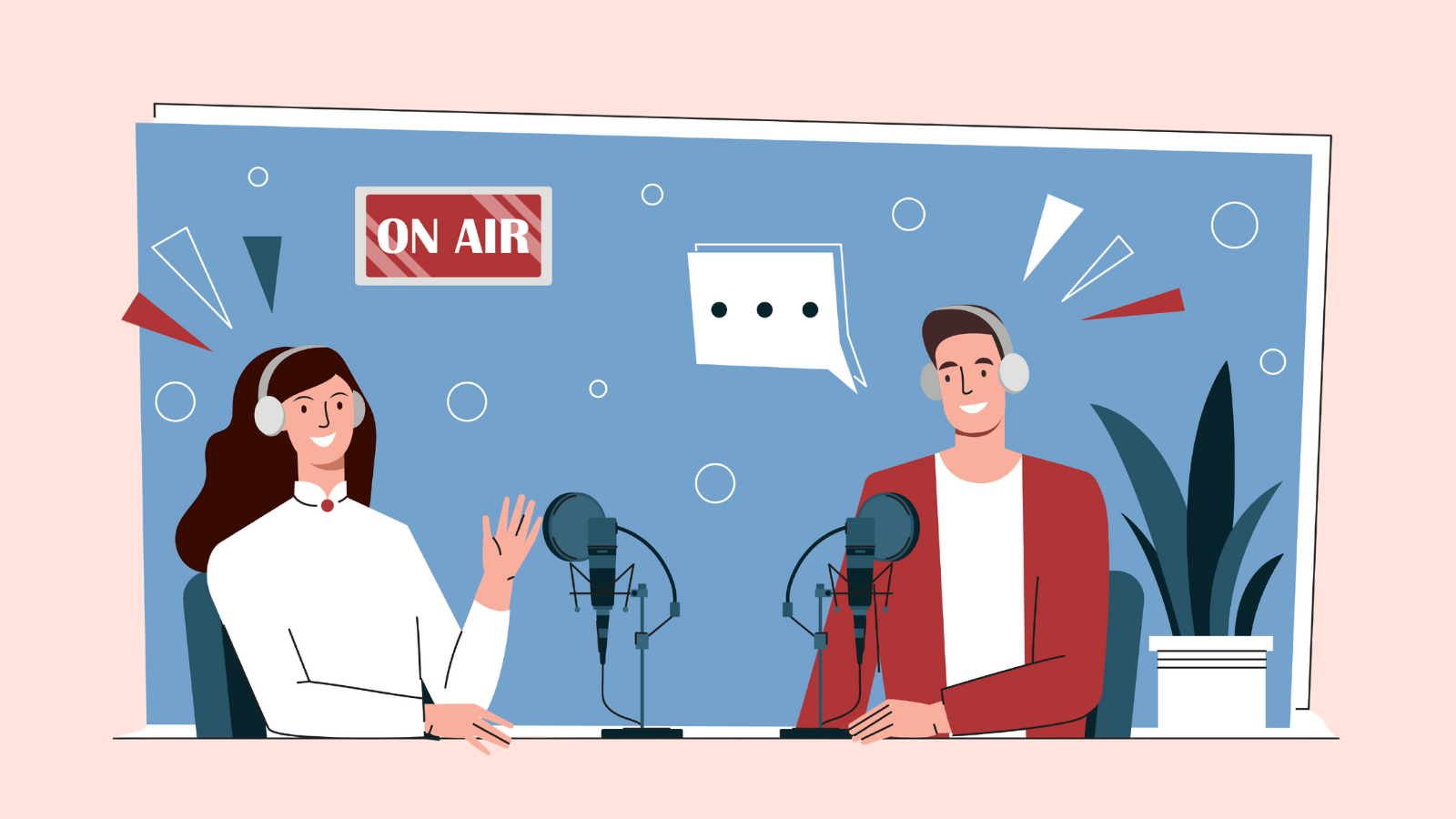 Once you've found the topic with your unique angle, the next step is to determine your podcast format.
Realize that launching a podcast may not be a lot of work, but it's still a long-term game. Getting compounded results can take anywhere between six months to one year of consistent efforts.  
And if you're in this for real, you'd want to set two things clear not to waste time:
The length of episodes: 15 minutes, 30 minutes, 1 hour?
The format of the podcast: expert interviews, Personal learnings?
First, decide how long your typical podcast episodes will be. You can get an estimate by checking your video lesson lengths. See which duration gets the most engagement and pick it.
Then decide on the podcast format. You can choose from different types of podcasts, and you'd want to pick one format and stick with it.
Do you want to interview experts?
Or speak about your personal experiences?
Do you want to create educational content?
Are you planning to launch a roundtable?
Once you finalize this, you can start creating a content plan.
3. Create a content plan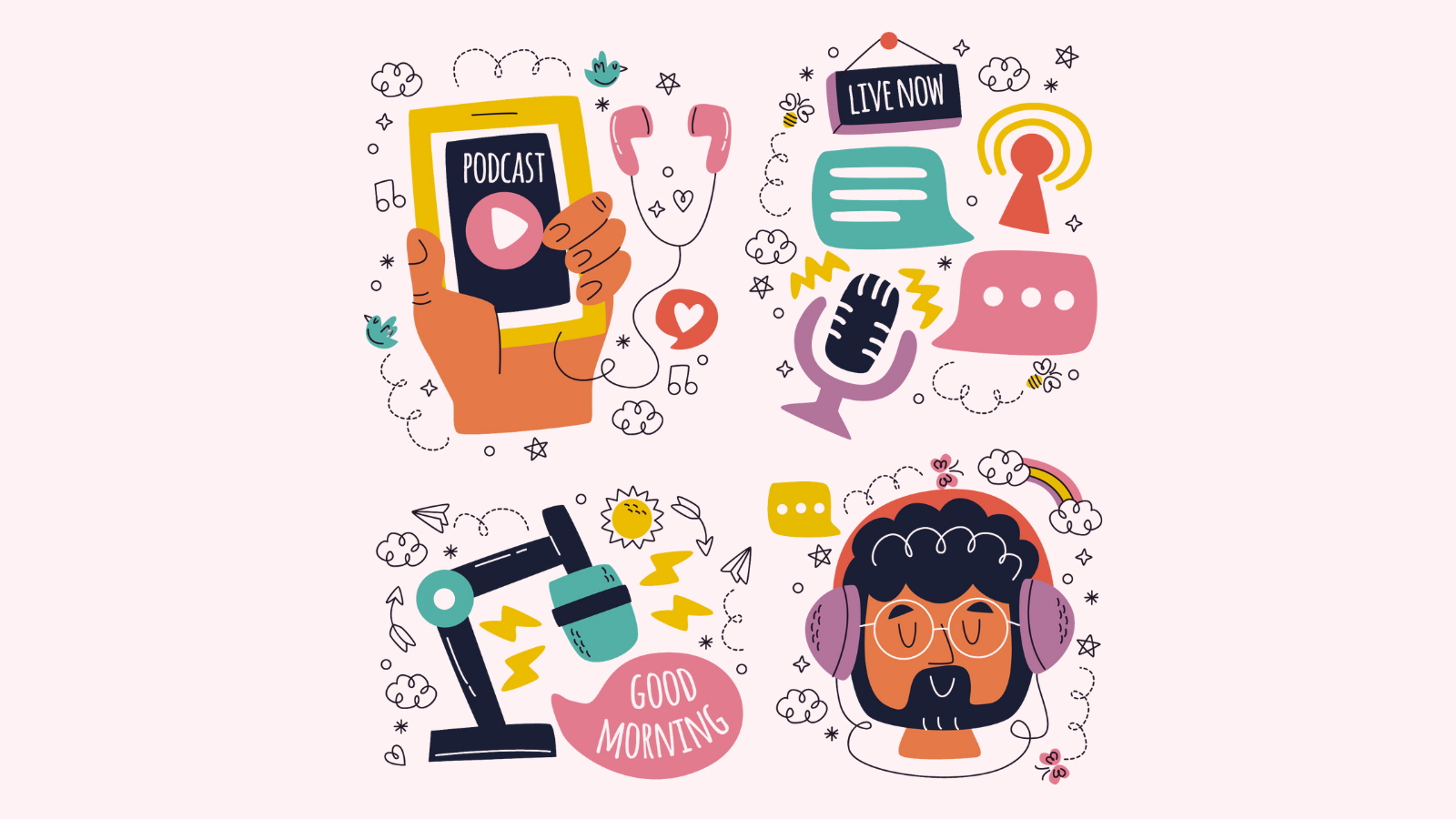 Creating a content plan for a podcast just means figuring out a few topics your audience will be interested in listening about.
Since you've already decided on the podcast format, think about how often you want to release your podcast.
Daily?
Weekly?
Bi-weekly?
Monthly?
Deciding the format before choosing the frequency is critical because it depends on the format.
For example, if you're planning to interview experts, inviting one expert each day is impossible. You'd want to go either with a weekly or monthly frequency.
But if you're doing 15-minute microlessons, one per day is doable.
So, based on your podcast format, pick a publishing frequency. Once done, count exactly how many content ideas you need for the next month.
If you're doing one per day, you need 30 ideas.
If you're doing one per week, you need four ideas.
If you're doing two per week, you need eight ideas.
And so on.
Then sit down and brainstorm ideas. Go through your course catalog, table of contents, student testimonials, feedback, Quora threads, and subreddits to find as many content ideas as possible.
Once you have plenty, pick the best ones for one month. Repeat this exercise every month, and you'll never run out of ideas.
4. Choose the right equipment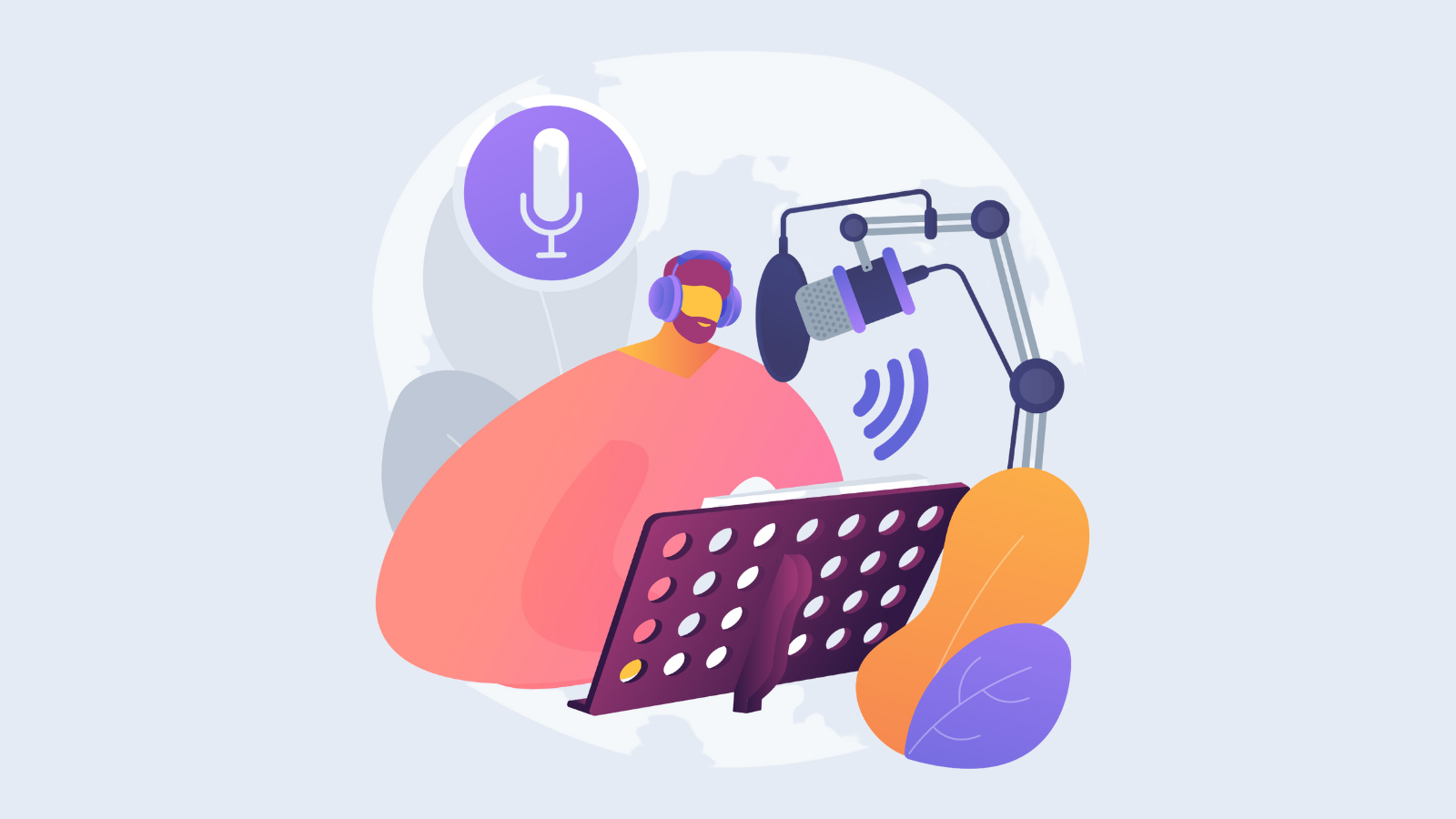 Next is choosing the right equipment to record good-quality podcasts.
First, get a good microphone to record noise-free sound. Here are our best microphone recommendations for online course creators.
Podcasts are generally audio-based, but many podcasters convert one video into two content formats: podcast and video. This way, they can also upload it on YouTube.
You may or may not choose to record videos.
If you do, you need a high-quality camera to record HD videos. Use the same set-up you use while recording course lessons. If you're looking for a good one, check out our best camera recommendations for online course creators.  
Audio and video quality matters the most. Other than that, you need to pick reliable audio and video recording software. We recommend Screencast-o-matic for beginner online course creators.  
Or you can go with your favorite tools if you already have them.
5. Record your first podcast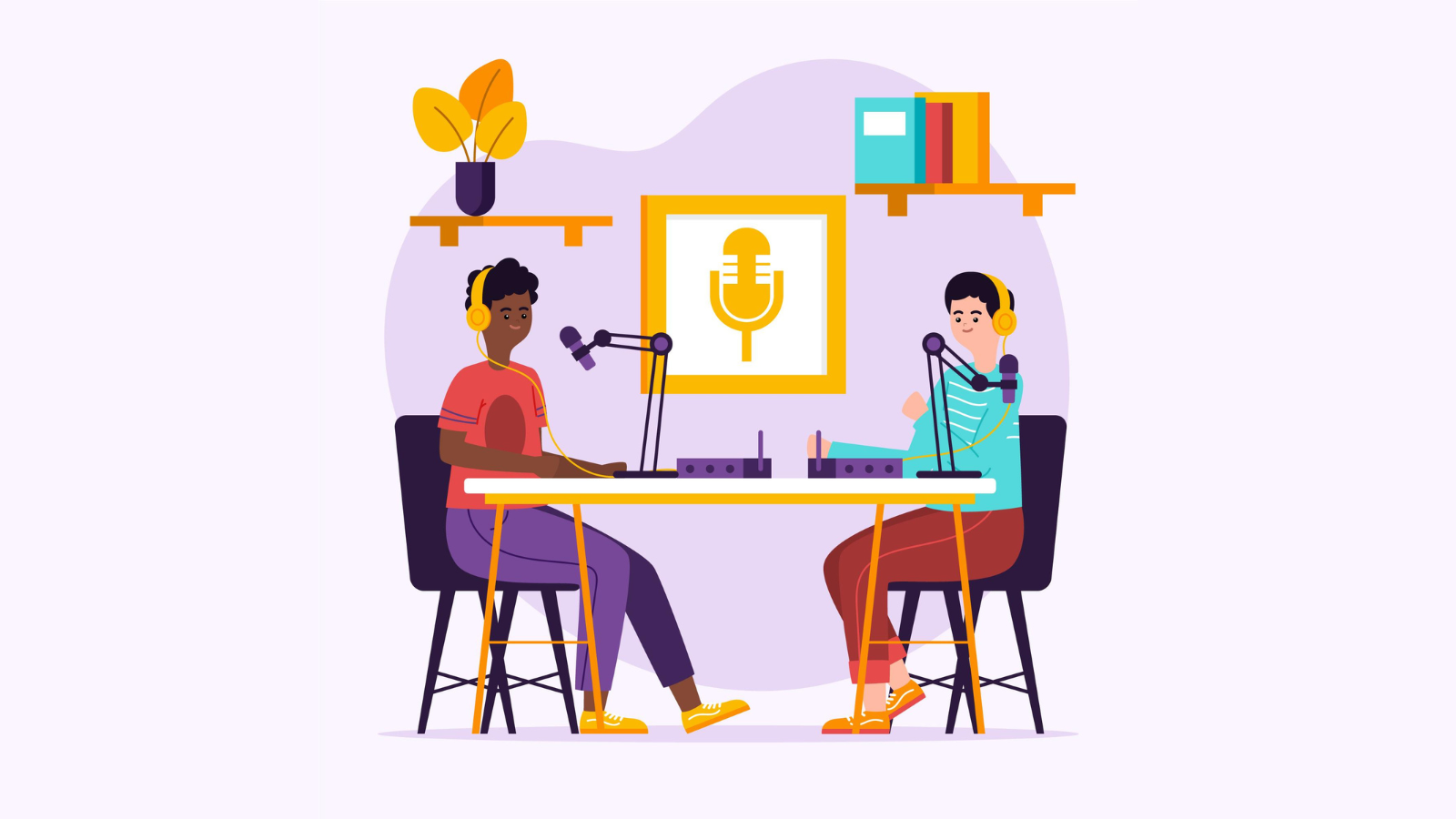 With everything ready, it's time to record your first podcast. So pick the mic and start speaking?
No. At least, not yet.
First comes planning.
Choose your first topic and plan what you're going to talk about. Identify your target listener and determine how you can help them solve this problem. Prepare a script including the following:
A short introduction: talk about yourself, your target audience, and why you're starting the podcast.
The podcast content: the main content of your podcast.
A short conclusion: conclude with what your audience can expect from you.
If you're inviting guest speakers, prepare the questions in advance. This way, you'll avoid wasting time.
Now go ahead and record yourself speaking. Remember that you're allowed to make mistakes, as you can always edit the podcast later, but it's a good idea to practice a few times to reduce them.
Once you've recorded an episode, edit it. Your aim is to make it crisp and entertaining and remove any parts your audience might find boring. You can also hire a professional podcast editor from Fiverr.
6. Publish your podcast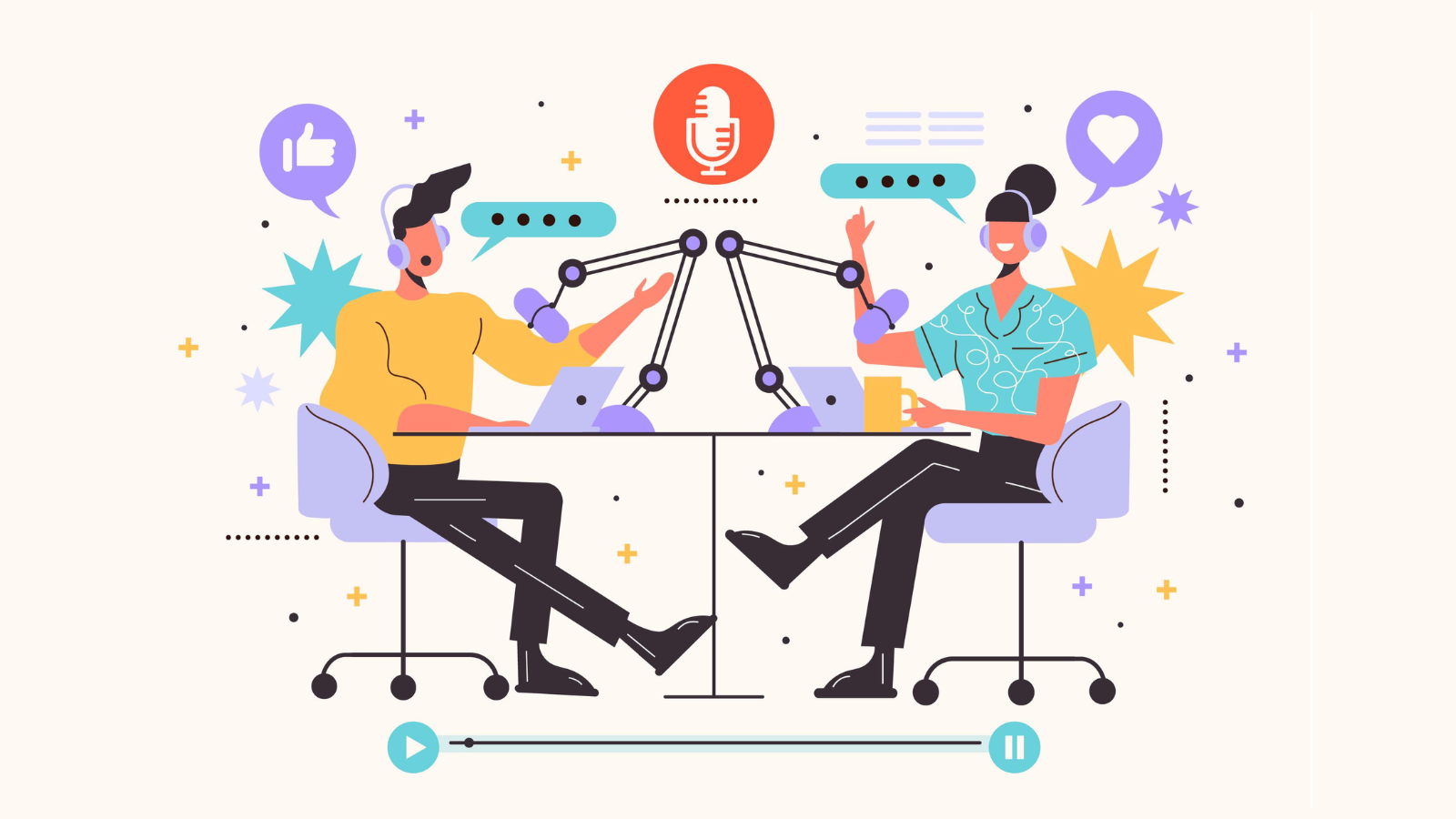 Once done, all that's left is to publish your podcast. But where? Are you going to publish it on your online course website?  
No. You need to find a reliable podcast hosting platform with a big audience size. Two of the most popular are Apple Podcasts and Spotify, but there are many other great places to publish your podcast.
Pick your favorites and create your accounts. Then, publish your first podcast.
Congrats! You just published your first-ever podcast.
Now set a goal to publish 30 more podcasts, and once you hit that - set another!
7. Promote your podcast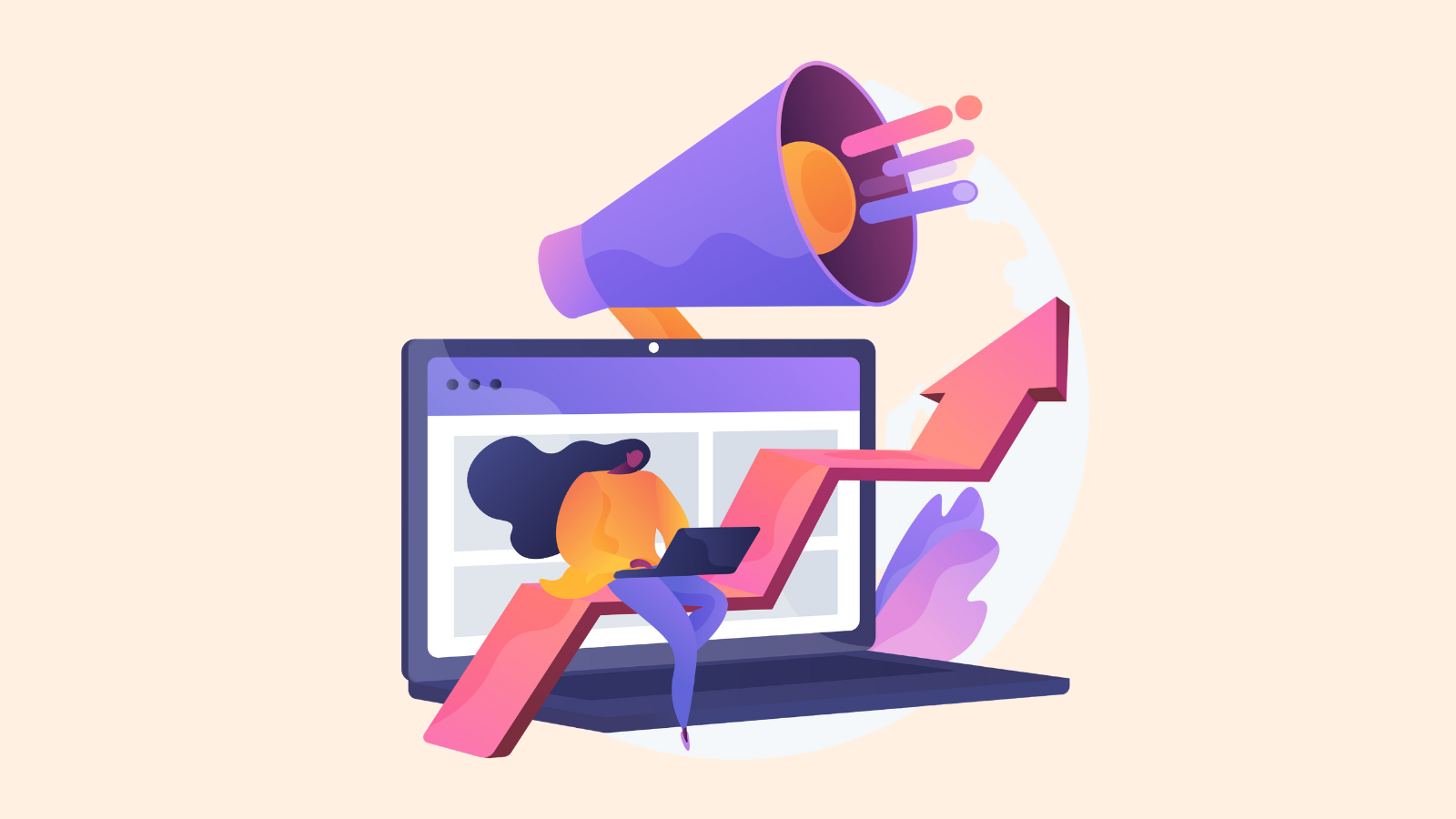 Launching your podcast isn't enough, though. You still need to push it a little to start getting traction. The reason - the podcasting industry is getting competitive, and the algorithm demands a little nudge to promote it further.
So to get people to subscribe to your podcast, you will have to find a way to put it in front of them. You will have to market your podcast.
So, create a marketing strategy to drive quality traffic to your podcast.
This could be paid ads, influencer marketing, SEO, one-on-one sales, etc.
Use social media and content marketing tools like videos, blogs, podcasts, webinars, live-streaming, etc., to promote your podcast.
Keep your marketing efforts consistent, and soon you will have enough subscribers.
Conclusion: How to Launch your Podcast to Sell Online Courses?
So this was the step-by-step process of starting a podcast to market your online courses. Remember that podcasting may be less work compared to others, but it still requires consistent effort.
So, before launching your podcast - create your content plan. Get clear about your podcast format and frequency to avoid wasting time.
And if you need help with creating online courses, check out our Course Creator Academy for step-by-step tutorials.
But, naturally, you will have questions. We publish helpful guides and tutorials on our blog to ensure we're helping new course creators. Join us to become the first to know when a new post goes out:
If you want to ask any questions on online course creation, you can reach us on our Facebook group:
Join the Course Creator Academy Facebook Group
I hope you found this post helpful. Let me know in the comments below what other topics you want me to cover.
Have any questions about launching your podcast? Leave your questions below!
Thanks for reading… and enjoy the course creation process! 😉
---
Course Creators Academy, a community by OnlineCourseHost.com
Founded by Vasco Cavalheiro
Online Course Creator