How to Sell Online Courses in 2023: What Works Best Right Now?

Platform Review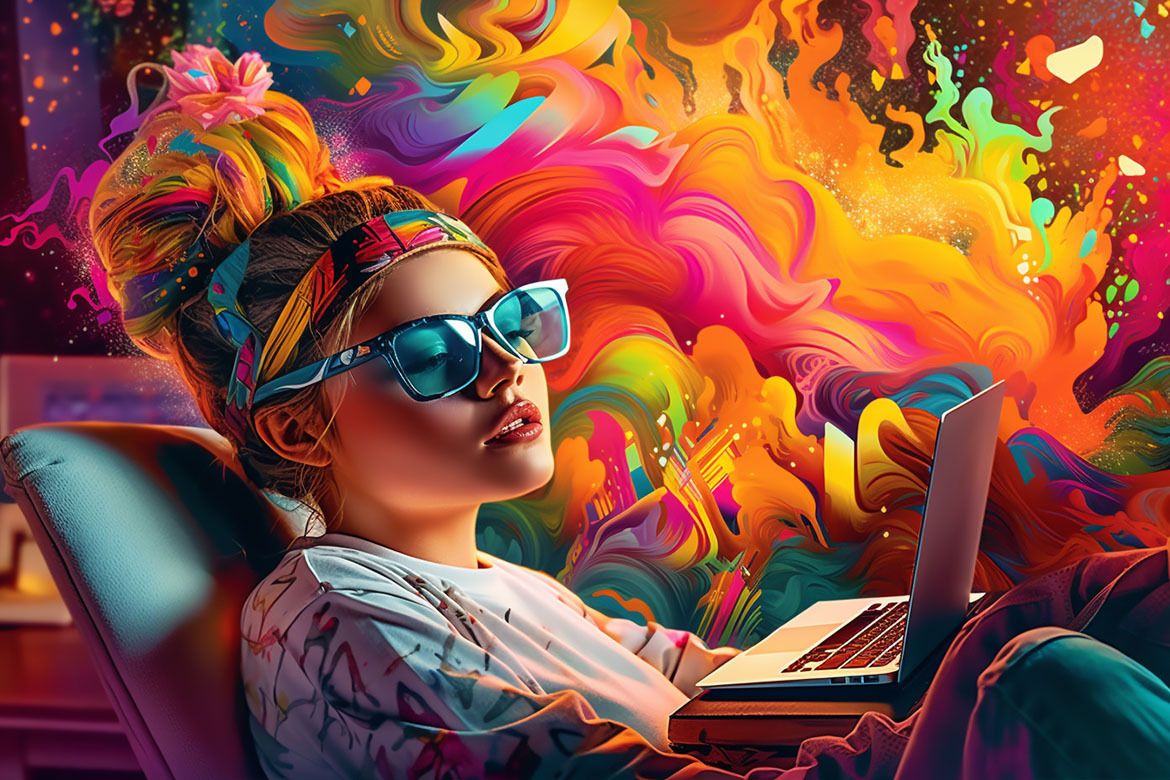 Learn exactly what is working in 2023 in terms of online course sales: what sales tactics are working right now?
Are you ready to learn how to sell your courses online?
You've come to the right place. This post will walk you through the best places to sell your online course.
It's one thing to create an online course, but the real question you need to ask is: what is the best way to sell online courses that is working right now?  
After all, what worked a couple of years ago might not be working so well anymore, right?
Online sales are heavily influenced by temporary trends that come and go, new platforms come along all the time, and new techniques and tactics become available and evolve over time.
Consumers get used to certain types of advertisements and tune them out, and develop fatigue for certain types of tactics, that all of a sudden are less effective.
So what works right now in terms of selling online courses?
There are 4 methods currently working extremely well for selling online courses:
Facebook Groups
Webinars
YouTube
Blogging (SEO)
In the rest of this post I will give you an idea on how to best leverage all these channels to market your courses to the largest possible audience, and help you choose the best channel for you.
You can always find an up-to-date index with all the free content available in the Course Creator Academy by clicking on the Academy link on the top menu bar.
What should you try?
These are some of the tactics I've found to work and are set to have a huge impact in 2022 and beyond.
These are some of the tactics that have helped me make a nice revenue as an online course creator, I've shared in these posts how I did it:
As I'm sure you've noticed, there are a lot of things you can do. Yet that isn't to say you should try everything.
This is a common mistake I see many course creators make—I've made it myself in the past.
What matters is honing in on the marketing and identifying the selling tactics that work for you and that resonate with your audience.
These are some I've found to work.
I imagine at least one or two will work for you too.😉
Something to keep in mind as you read this post, all of these tactics are meant to be used together with email list building, which still works very well today.
Building your email list over time should remain a top priority, independently of the platform that you end up using to grow your audience.
Now, let's quickly go over how to sell courses online with Facebook.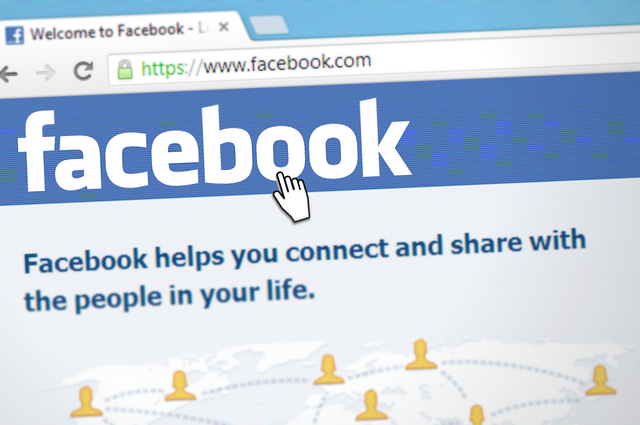 How To Sell Online Courses With Facebook Groups
I've previously written about the power of Facebook Groups:
Creating my own—The Online Course Creators Academy—is one of the best decisions I've ever made.
This group helps me a lot in better understanding my audience (and providing them additional support), sharing new ideas, validating upcoming projects, and generating sales.
If you don't have a Facebook Group yet, this is the year to create one.
Here's a high-level overview of what to do:
1: Build a Relevant Community Around Your Topic
The first step is to focus on value. Ask yourself:
How can I provide my audience with the best possible experience?
What do they need help with?
How can I introduce my course/offer in a valuable way?
The last thing you want is for your Facebook Group to become a glorified promotional tool.
Sure, you'll direct people toward your course(s). But that comes after you deliver a lot of value.
So, what will your group focus on? How will it help? What impact will it have?
2: Choose The Right Name
Once you have a topic, you need to choose a name for your group. This is way more important than you might think.
Similar to Google and YouTube, Facebook has its own search engine. There's a relevant audience out there searching for specific terms, clicking on certain ads, and engaging with select content.
Facebook's algorithm then introduces these people to relevant groups, pages, and people.
The name of your group plays a role in this.
Take mine, for example, The Course Creators Academy.
The name says it all. It's a community for course creators 😎
3: Create a Clear Vision For Your Group
You now have your topic and your name. But what's your group's purpose; what is its vision?
Remember, you need to provide value to those inside.
If all you do is sell, you'll never grow your group.
Have a purpose. Have a plan. Have a content schedule. Adapt it over time, based on what works and what doesn't.
Keep bringing your focus back to how much value you provide your audience.
4: Grow Your FB Group with Paid Ads
I won't go into how you do this here. Instead, read the accompanying tutorial: How to Grow a Facebook Group For Selling Online Courses (From 0 to 1000 members)
What matters is that you grow your group.
You can try to do this purely organically. But on Facebook these days, that would take a huge amount of time for very little results.
On Facebook, most people want to hear mostly from friends and family, and not from companies with products and services.
So if you want to grab a slice of that attention from your audience, you will have to pay a little bit for the initial contact, and then you can reach more people organically.
With this simple—and affordable—ad campaign, you'll build huge momentum practically overnight, it's all explained in the tutorial.
5: Use Your Group To Better Understand Your Audience
It's important to remember success isn't just about right now, but also what comes later.
Most successful course creators don't create just one course. They craft many over a period of time. The better they get to know their audience, the more relevant and specific courses they build.
Use your Facebook Group to drive this. Ask questions. Observe. Build success on the back of this feedback.
With time, you'll find your group fuels your future content/creations.
6: Drive Sales
Finally, drive your group members toward your Online Course Sales Page.
Dedicate certain messages/content to your course(s)
Link to your courses in your group's banner
Link to it elsewhere in your group (About Section, etc…)
Reply to comments/questions and link to your course(s) where applicable
You don't want to focus all your content on this. If you do, you'll never build traction.
But that isn't to say you can't drive traffic to your course whenever appropriate.
In the next section, I will show you how to sell your courses with webinars.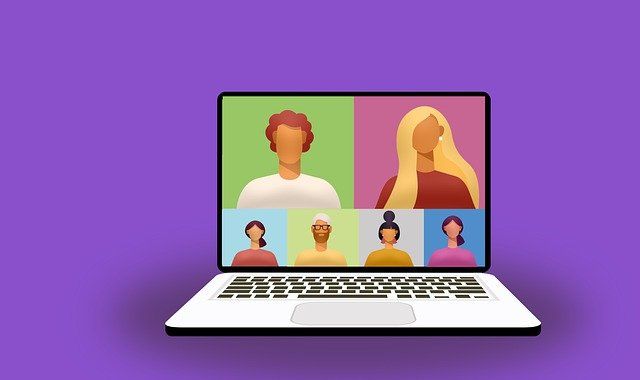 How To Sell Online Courses With Webinars
There's this myth going around that webinars are dead.
They are not! Although what used to work no longer does.
Not long ago, everyone sang the praises of webinars. Everyone did them. Everyone seemed to make lots of money from them.
And, as often is the case, they stopped working. At least they did for most people.
Some continued to find success, though. How? Because these people adapted.
Here's an overview of the process:
1: Decide on Live or Recorded (or a mixture of both)
Your first step is to choose the type of webinar you'll produce:
Live
Recorded
or a mixture of both
There's no right or wrong approach. Each has its pros and cons, but it's important to get clear on what you do before you do it.
2: Choose The Right Equipment and Tools
That first step informs this one. The equipment you need for a live webinar differs from a recorded one.
The good news for you, though, is that as a course creator you'll have a lot of the equipment you need:
Microphone
Webcam
Screen-capturing software…
To dive deeper into the equipment you need, check out: Affordable Online Course Equipment - Complete Practical Guide
3: Create an Eye-Catching Registration Page
Once you have your setup, you then need to create a registration page to capture leads.
In many ways, your registration page follows the same rules as your sales page—you can learn about this process in our guide: How To Create The Perfect Online Course Sales Page.
The only real difference is the size/depth. Often, your registration page is shorter. More on-point. Yet the premise remains the same: to capture and keep attention.
4: Drive Traffic To Your Page
You then need to drive traffic toward your registration page:
Emails
Social media
Paid ads
Content marketing
Etc…
I talk more about this in the guide: How To Sell Online Courses: Complete Sales Funnel
5: Use Email To Increase Attendance
You're almost ready for the webinar itself. But first, you need to warm up your audience with a series of emails that:
Explains what they'll learn on the webinar
Prepare them to turn up at the right time and in the right place
Share additional resources (workbooks, webinar notes, etc…)
Remind them why they signed up, the pain they currently feel, and what life could look like
These emails are an undervalued part of the process. Having someone register for your webinar is one thing. Having them attend is another. These emails often make all the difference.
6: Craft a Webinar That Engages Your Attendees
Finally, it's time to record and publish your webinar. There are many approaches and formulas you can take, although I've found this the most engaging structure:
Welcome/Intro: to begin with, spend a few minutes welcoming people to the webinar (if it's live) and introducing the topic, agenda, and what they'll learn.

Use Your Story To Frame Their Pain: this involves sharing your story and the journey you've been on. But rather than simply focussing on you and what you've done, you need to frame the problem you once faced as the pain/problem your audience currently faces.

Dig Deeper into Their Problem: you then dig deeper into your audience's pain. Focus on the root cause and the impact this has on them. Focus on what will happen if they don't take action.

Introduce The Solution (Create "The Gap"): this leads you to hint at the solution they need, again using your story as a reference point—you may also share one or two customer success stories at this stage. What this ultimately creates is The Gap: the void between where they currently are and where they desire to be.

Educate, Inform & Produce Relevant Takeaways: this is the part of your webinar where you provide value—possibly by sharing some actual lessons from your course or providing at least some kind of tangible takeaway. The key here is to give a little but not a lot. Enough to give them something to leave with, but not so much to make your course redundant.

Pitch Your Course: all this segways into your pitch:
1) DIY or Get Help: to start with, focus on how they can go away and do it themselves or they can save time and money by getting practical help (ie: your course).
2) Origin Story of Course: here, you share the origin story of your course and how (and why!!) you built it.
3) Features+Benefits: you then reveal some of the core features, and, more importantly, the benefits these features have on your students.
4) Social Proof/Success Stories: speaking of students, this is when you introduce a few of them, revealing the impact your course had on their lives.
5) Overcome Objections: no matter how good your pitch is, there are always objections. Embrace them and show your audience that these obstacles shouldn't hold them back.
6) Bonuses and Close Deal: finally, share one or two time-sensitive bonuses and provide clear next steps on how to buy.

7: Follow up with Engaging Emails That Nurture
In the same way people undervalue those warm-up emails, they often forget about the emails that follow up their webinars. Don't be that person!!
These emails not only share the replay but dive deeper into your core offer.
Although some people purchase on the webinar itself, many don't. That isn't to say they won't in the days that follow. Yet that depends on you and how you follow up with them.
YouTube is also one of the best places to sell online courses. I will show you how to go about this in the next section.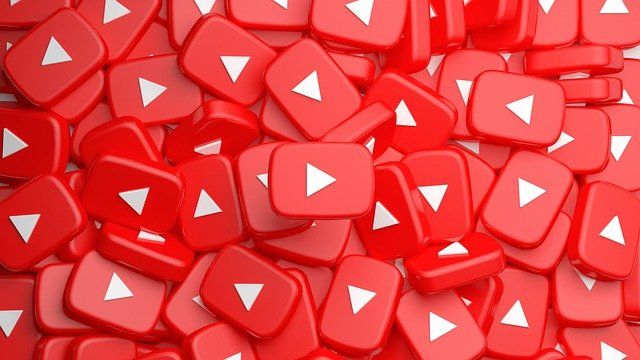 How To Sell Online Courses With YouTube
Another exciting way to sell your course is to leverage YouTube.
As I'm sure you've noticed, the popularity of video continues to grow. We live in an attention-starved world that relies on video to teach and inform.
We see this inside our courses. More and more, short, on-point videos are an absolute necessity (as this study from Wistia shows).
But how does all these drive course sales?
How can you use a platform to increase exposure and revenue?
Here are a few YouTube tactics I've found successful of late:
1: Create Super-Relevant and Engaging Content
First and foremost, the content you create matters. As with a Facebook Group, you need to provide as much value as possible.
Yes, you want to talk about your course. Yet they need to get a lot out of your videos whether they purchase it or not.
Keep your focus on this.
Above all, create content your desired audience needs.
3: Link to Your Course Inside Each Video
Although your videos shouldn't focus on your course per se, that isn't to say you shouldn't mention it.
Where appropriate:
Talk about your course on camera
Use links and calls to action
Share images/b-roll of your course
Include it in your video outros for example
4: Link to your Course in The Description
As well as mentioning your course(s) in each video, make sure you include a link—and short call to action—in the description. Again, refer to this in the video by saying something like:
"To learn more about my course, see the link in the description."
5: Create a Trailer Video That Promotes Your Course
YouTube allows you to share a trailer video that greets each visitor—you can even share a separate video to subscribers vs non-subscribers.
This trailer is a great place to introduce your channel as a whole, but also direct people to learn more about your course.
6: Optimize The Rest of Your Channel
Video isn't the only medium to promote your course on YouTube. You can also advertise it in:
The About Section
Channel Banner
Links Section
Take advantage of these placements. Make it easy for your audience to learn more about you and your courses. Assuming you create great content, they'll want to learn more about you and what you teach 😎
7: Share Student Success Stories on Your Channel
Another great YouTube hack is to share student success stories:
Have them leave a video testimonial
Interview select students about the impact your course has had
Create a student success reel (full of various testimonials/quotes)
You can even create a dedicated Customer Success Story playlist to house all these…
8: Demo Your Course (or select lessons) on Your Channel
Another interesting hack is to record a demo of your course, or even:
Publish select lessons
Share tutorials about your course and how to use it
Answer common questions (ie: a series of FAQ videos)
Creating content like this provides value in its own right.
It features your course, but not in a promotional way.
9: Keep SEO in Mind at ALL Times!!
Finally, do not forget that YouTube—like Google—is a search engine.
Keep SEO in mind at all times.
Ensure each video targets a specific keyword.
Tailor your copy, video titles, and settings around these keywords. Where appropriate, include your course in this copy. A conscious approach to this ensures people searching YouTube find you. These are relevant people searching relevant terms and asking relevant questions. Yet this doesn't just happen.
It's something many course creators forget about. Don't be one of these. 😎
How To Sell Online Courses With Google Search Traffic (SEO)
This final approach to selling an online course is arguably the most important of all.
Google! It's suggested there are 3.5 billion Google searches each day!
When it comes to people finding your course, Google (and SEO) remains one of the most important things to focus on. It isn't to say you should overthink SEO and create courses simply to reach more people. But it's safe to say SEO remains key to your success.
Here's a summary of what you need:
1: Get Clear on Your Keywords
Your first step is to highlight a few relevant keywords.
Think about your course topic
Consider the search terms most relevant to it
Take into account the sort of questions your students ask
From there, use a free tool like Google Keyword Planner. Don't go overboard. Focus on only the most relevant words/phrases. These words lay the foundations for everything that follows.
2: Understand Your Audience
Your next step is to understand your audience.
Where do they get their information from?
What questions do they ask?
How do they consume their content (video, audio, text)?
A huge step toward SEO success centers around your audience. After all, traffic is only good if it converts into sales. A site like Google potentially drives a lot of the right people to your site. But you first need to know who these people are.
3: Create Content That Answers Your Audience's Questions
Once you know who your audience is and the type of questions they ask (and phrases they search for), build content around this.
Blog posts… YouTube videos… podcast episodes… social media content…
Again, create content that provides value. Everything you craft has to serve a purpose. Optimize this with SEO-friendly formatting. Personalize the experience so it speaks to your ideal student. As soon as the right people find and engage with your content, the better your site/content ranks on Google.
4: Optimize Your Course Sales Page For SEO
As well as optimizing your content, you can reach more people by doing the same with your sales page.
I focus more on how to do this in the guide: How To Create The Perfect Online Course Sales Page
Conclusions and Next Steps
You now know what are some of the best tactics that will allow you to sell your online course right now, this is what is working best at the moment, when combined with an email list.
As you can see, you will have to build and nurture an audience somewhere, be it on a social media platform, on your own website, or in a combination of both.
Please be aware that success doesn't just happen. Again, nothing I've shared here is a quick-rich scheme. You have to commit. You have to work hard. Yet with the right approach, there are serious opportunities for a course creator like you.
Helping you get started with an online teaching business is actually the reason why I built OnlineCourseHost.com, to make this whole process much easier for you.
OnlineCourseHost.com is the easiest-to-use online course platform on the market, no design or technical skills are needed.
You also have access to a full academy of free tutorials, guides, and lessons that show you how to plan, create, sell, and promote your course.
I know how overwhelming this process can be.
How there's so much information out there that it's hard to know where to start.
I hope this guide helps you cut through the noise. More so, I hope it's given you the confidence to… start.
And if you are looking to ask any question you need on online course creation, you can reach me here on my Facebook group:
Join the Course Creator Academy Facebook Group
If you would like to get notified when other guides and useful content on online course creation is available at the Academy, then you can join us here:
I hope you found this post helpful, let me know in the comments below what other topics you would like me to cover, or any questions that you have?

Thanks for reading… enjoy the course creation process! 😉
---
Vasco Cavalheiro
OnlineCourseHost.com Founder & Online Course Creator
LinkedIn   Facebook Page   Facebook Group   Twitter
You are welcome to ask me any questions in the comments below: 👇👇👇👇