How To Generate Leads For Your Online Course Business (8 Proven Strategies)

Platform Review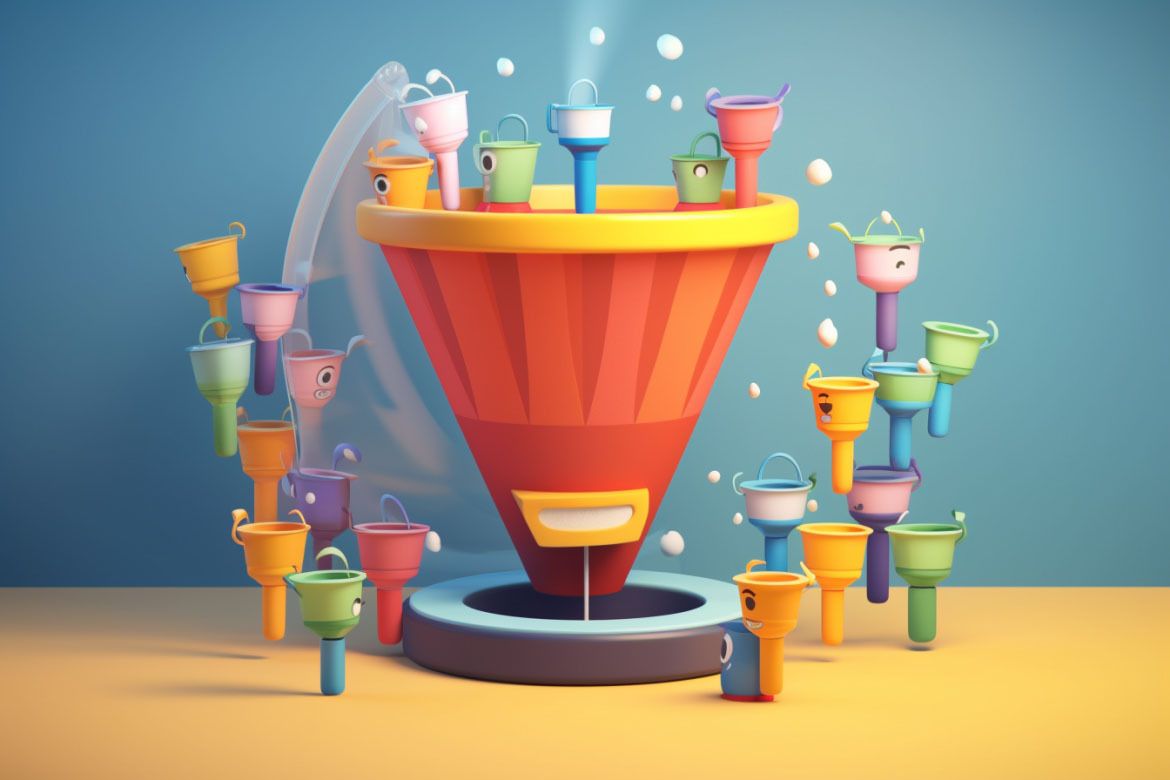 Are you currently struggling with selling your courses? Discover expert tips on how best to generate leads for your online course business.
As a course creator, your success in the business is beyond creating a valuable online course and relying on the traditional advertising model to sell the courses.  
You need a steady and loyal stream of interested leads to boost your course sales.
In generating these leads, you'll not only attract a relevant audience to your course but also have the opportunity to build a relationship with them and convey the value of your course.
Over the years as a course creator, I have seen how challenging it can be to generate leads for your online course business, especially if you are a beginner. You need the right marketing strategies to pull this off.
So, how do you attract the right students to your online course?
Here are the proven tactics on how to generate leads for your online course business:
Create a free sample course or ebook
Build an email list and send regular newsletters
Have a compelling landing page
Promote your course on social media
Retargeting Ads on Facebook and Google
Optimize your website for search engines
Create a rewarding referral program
Collaborate with other businesses in your niche
In this post, I am going to explain each of the strategies and how best to implement them. I will also introduce you to helpful tools that will make each process easier for you. So, make sure you read to the end.
Grab a cup of coffee and let's dive right in!
You can also check out all the free guides available at the Course Creator Academy by clicking on the Academy link on the top menu.
So, what are the proven strategies to attract leads for your online course business?
Create a Free Sample Course or E-book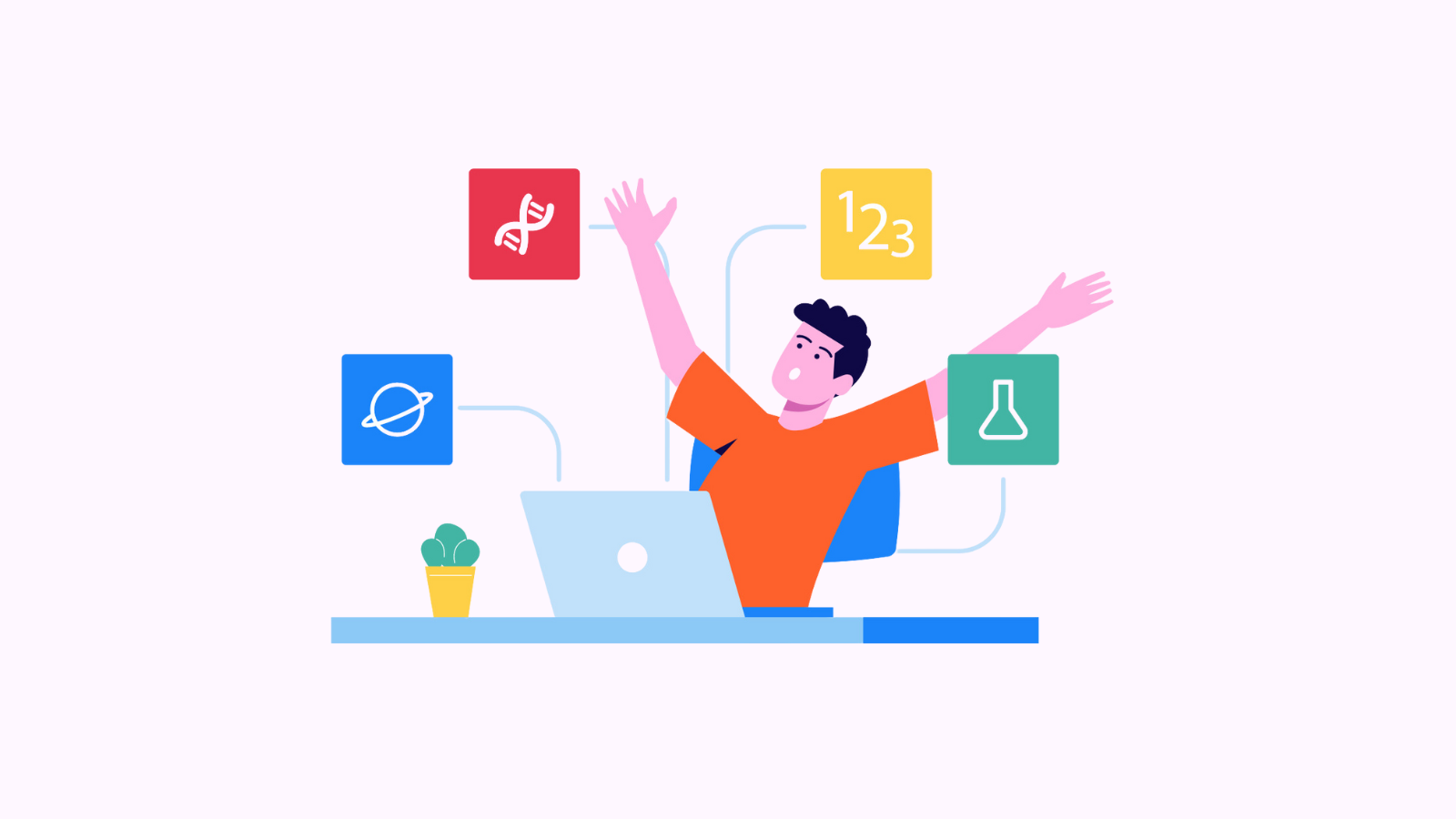 Offering a preview or free sample of your online course is a highly effective strategy to entice your target students to sign up for your course.
You can either summarize the main course content or create a different short course on a different topic. With these free samples, your potential students can better understand your teaching style and the quality of your course.
They will also know what to expect from your main paid courses and if valuable, they wouldn't hesitate to sign up for your classes.
Additionally, creating free courses gives you an opportunity to showcase your expertise in your niche and establish credibility with your prospective students.
The more credible and trustworthy you're, the more likely your students will consider your paid courses.  
A smart way to implement this strategy is to offer a free sample for a limited time. It helps to create a sense of urgency which ultimately pushes potential students to take action as soon as possible.
If you're creating a short course from scratch or an e-book, ensure that you research thoroughly to find out topics your target audience is most interested in and create a quick lesson on it.
You can upload the course on your website or YouTube if you intend to grow your subscribers simultaneously. Then, promote the course across all your social media accounts including the relevant Facebook, and Linkedln groups.
This takes us to the next step which is growing your email list.
Build an Email List and Send Regular Newsletters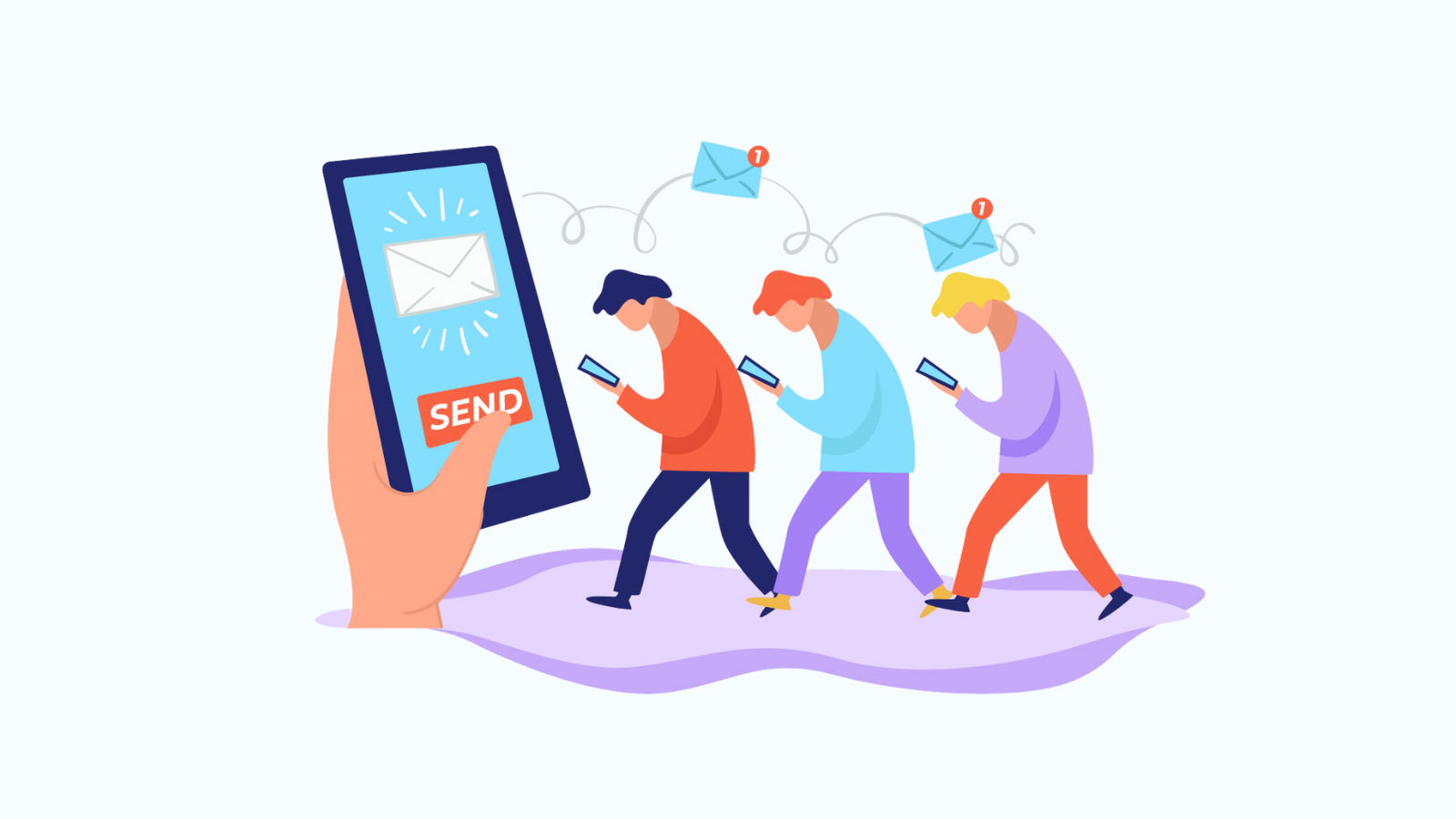 The short course or e-book you've created serves as a lead magnet to attract your prospective students to sign up for your courses.
That is to say, before any student accesses the course, or downloads the e-book, they will have to provide their names and email address.
But it doesn't end there.
You have to work towards nurturing a relationship with them. You can start by sharing valuable content around your course niche in the form of blog posts, YouTube videos, or any other free resources, updates, and information.
Also, endeavor to stay consistent with sending the newsletters as it helps you stay top-of-mind with your prospective students and increases their chances of enrolling.
To ensure that you don't bombard your subscribers with information they aren't interested in, it's best to segment the email list based on each subscriber's interest or past purchases.  
I wrote an in-depth guide on the Best Email Marketing Practices For Online Course Creators
Most importantly, email marketing platforms like MailChimp, MailerLite, and Constant Contact will help you implement your email campaigns smoothly.
I use MailerLite for my campaigns and so far, it's been a great tool.  It not only simplifies your email marketing campaign but also provides you with detailed metrics on each campaign's performance.
You'll see how many people opened and read your email, and the click-through and bounce rates. These metrics will help understand the types of messages or content that resonate with your subscribers and hone your campaigns over time.
Have a Compelling Landing Page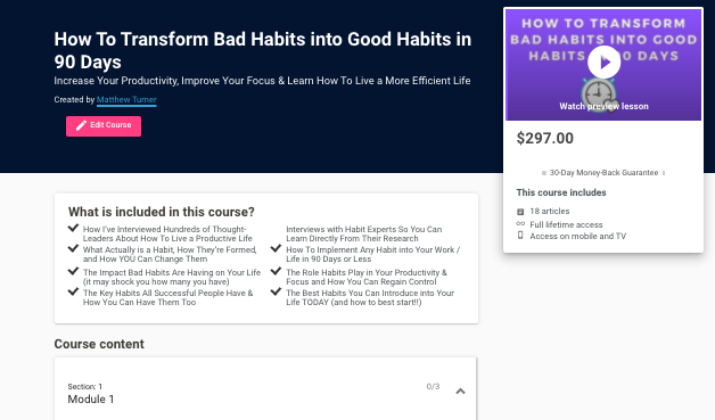 Having a compelling landing page is an essential step toward generating leads for your online course business.
Remember, this is the first page your students will visit that will help them make a buying decision regarding your online course. So, you have to make sure that it's well-designed and clearly communicates the value of your course.
The page should also speak directly to your target students, addressing their pains, and how your course will help them achieve their goals.
Ensure that you clearly state what sets your course from those of your competitors, including student reviews and testimonials. This establishes more trust and credibility with your prospective students.
More so, there should be a call to action button that encourages your audience and makes it easy for them to take action and sign up for your course.
Finally, your landing page should be well-organized and easy to navigate. The easier it is for your visitors, the quicker it is to convert those leads into paying students.
I designed OnlineCourseHost.Com in such a way that you can easily create a compelling landing page for your online course. The platform is specially built to help you to collect leads and close deals.
I wrote an in-depth guide on How To Create The Perfect Online Course Sales Page
Finally, you should also consider having a live chat feature on your website for easy and faster communication with your potential students. You can do this with tools like Drift, Intercom, and CallPage.
Promote Your Course on Social Media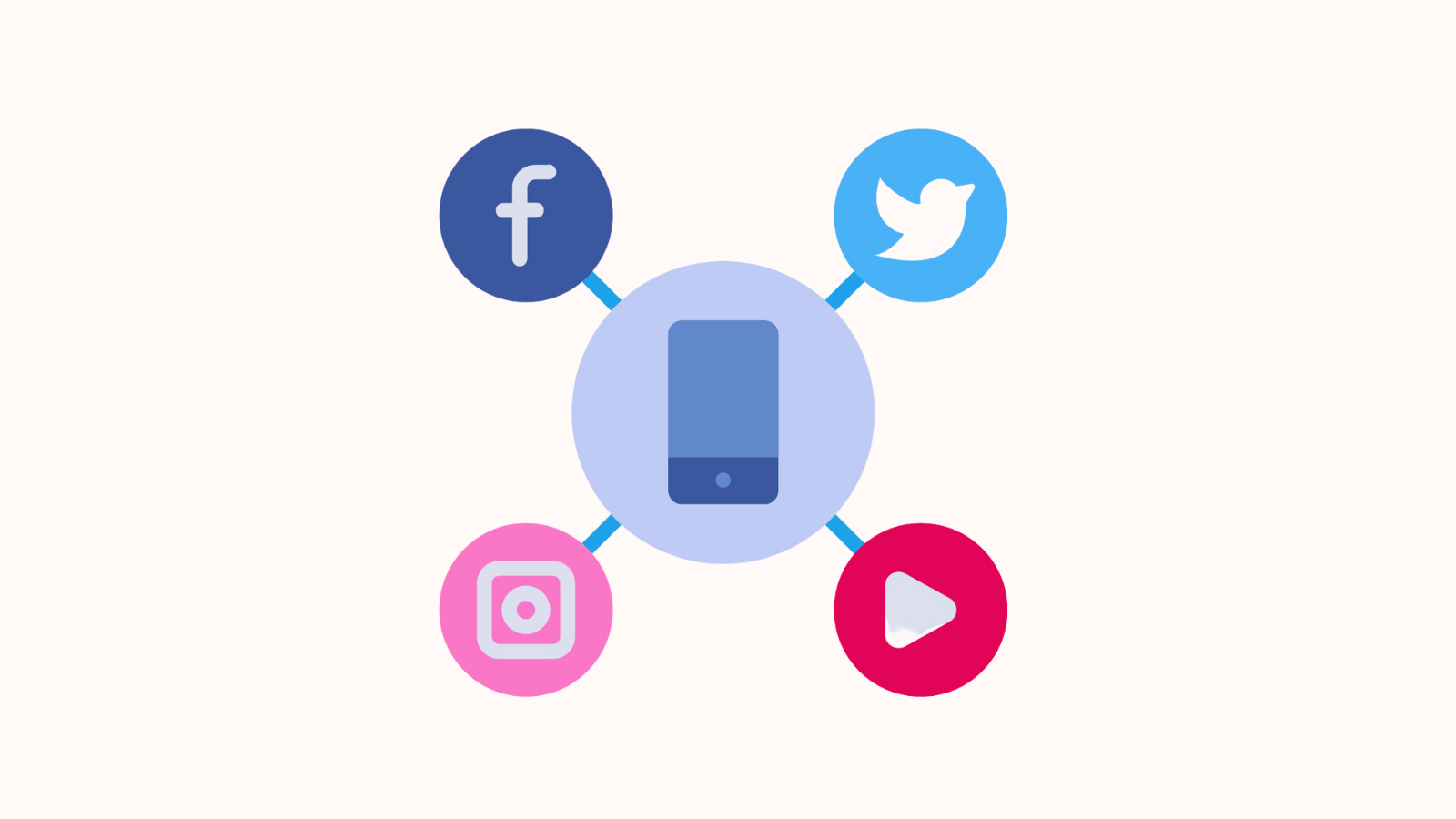 As an online course creator, your business can't do without having a social media presence. These platforms are powerful tools for promoting and drawing your target students to sign up for your courses.
However, you first need to choose the social media platforms where your audience is most popular and focus on growing those accounts. It could be Facebook, Twitter, Linkedin, or Instagram.  
Here's how you can generate leads for your online course business on social media:
Study your audience and competitor and create a social media strategy: Your strategy should outline your goals, content types, when and how to post including your engagement tactics.
Develop a content calendar: This should include the materials to be posted, the date and time they will go live, and which platform they will be published on.  
Create engaging and valuable content for your target audience: This can include, infographics, short videos, or other visual content. You can easily create appealing graphics with Canva.
Publish reviews and testimonials from your past students: Social proofs like these will motivate your prospective students to sign up for your courses.
Engage with your followers by responding to their comments, and direct messages inquiring about your online course. This will help you build a relationship and establish trust with them.  
Create a community on Facebook and Linkedln where you can share valuable tips and attend to students' inquiries. Your students will also have the opportunity to interact with each other.  
Collaborating with social media influencers in your industry helps to draw new leads to your online course.
For more tips on how to promote your courses on social media, check out the following posts:
Retargeting Ads on Facebook and Google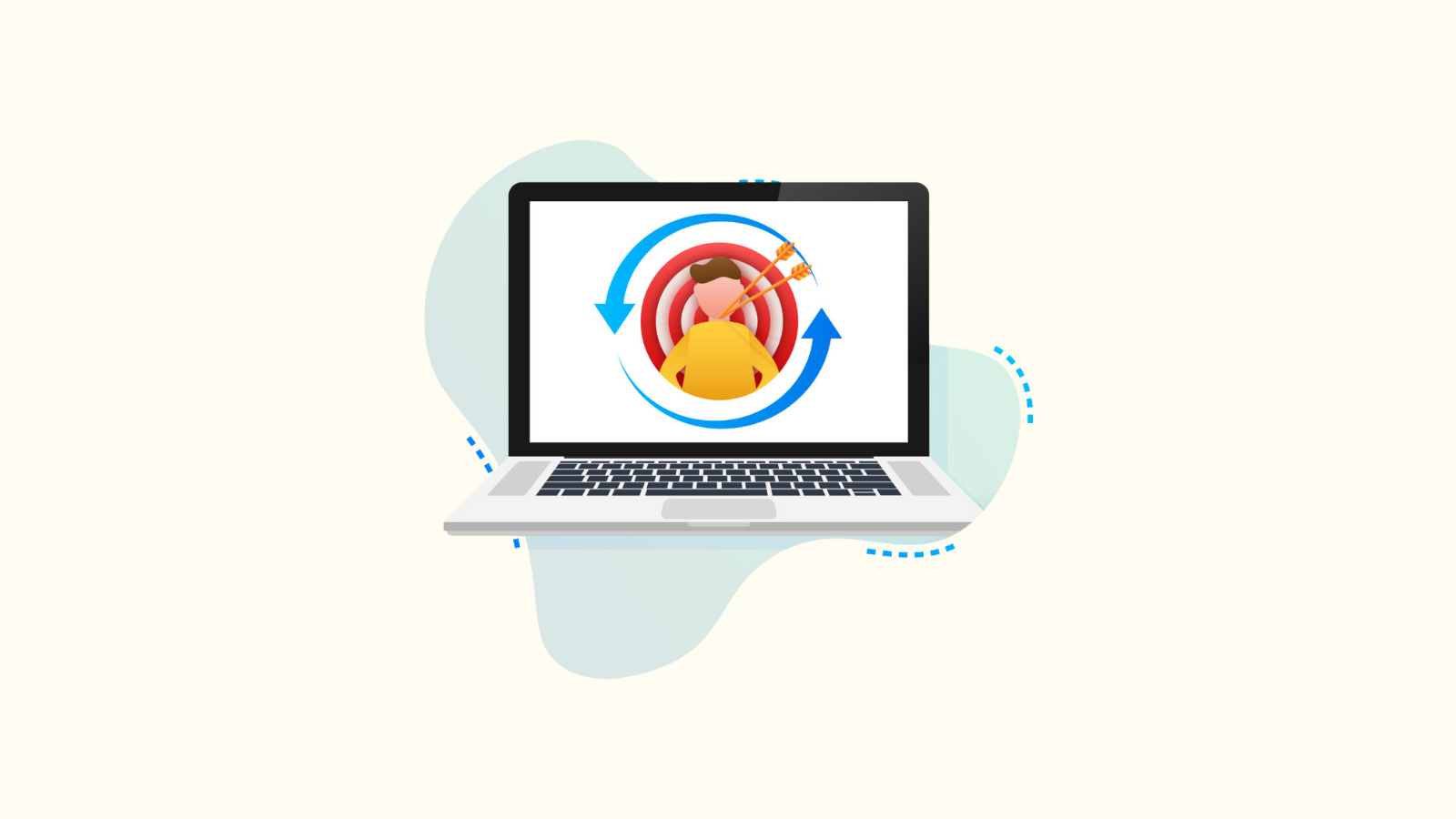 Have you ever visited a particular website, say a travel site, and after you've gone off the site, your social media feeds become littered with ads from the same website?
That's exactly what happens when businesses retarget their ads.
These ads are focused on people who have interacted with their website but are yet to take action. Employing this strategy in your online business will have you generating leads with more ease.
You can re-engage with potential students who have visited your website, reminding them of your course and encouraging them to take action.
To retarget ads on Facebook and Google, you'll need to install the Facebook pixel and Google remarketing tag on your course website. These tools allow you to track your web visitors, including their interests and behaviors when they visited.
The Facebook pixel feature is already available on OnlineCourseHost.Com. And there's no code required to set it up.
From the user data collected from Facebook pixel and Google remarketing tags, you can then create ad campaigns, retargeting your past website visitors.  
To improve the effectiveness of your retargeted ads, you should offer an incentive (like a discount, a free trial or course, or an e-book) that will draw in your prospective students and encourage them to sign up on your website.
Finally, keep an eye on your ad performance rate and make adjustments (Targeting options, copies, or incentives) when and where necessary.
Optimize Your Website For Search Engine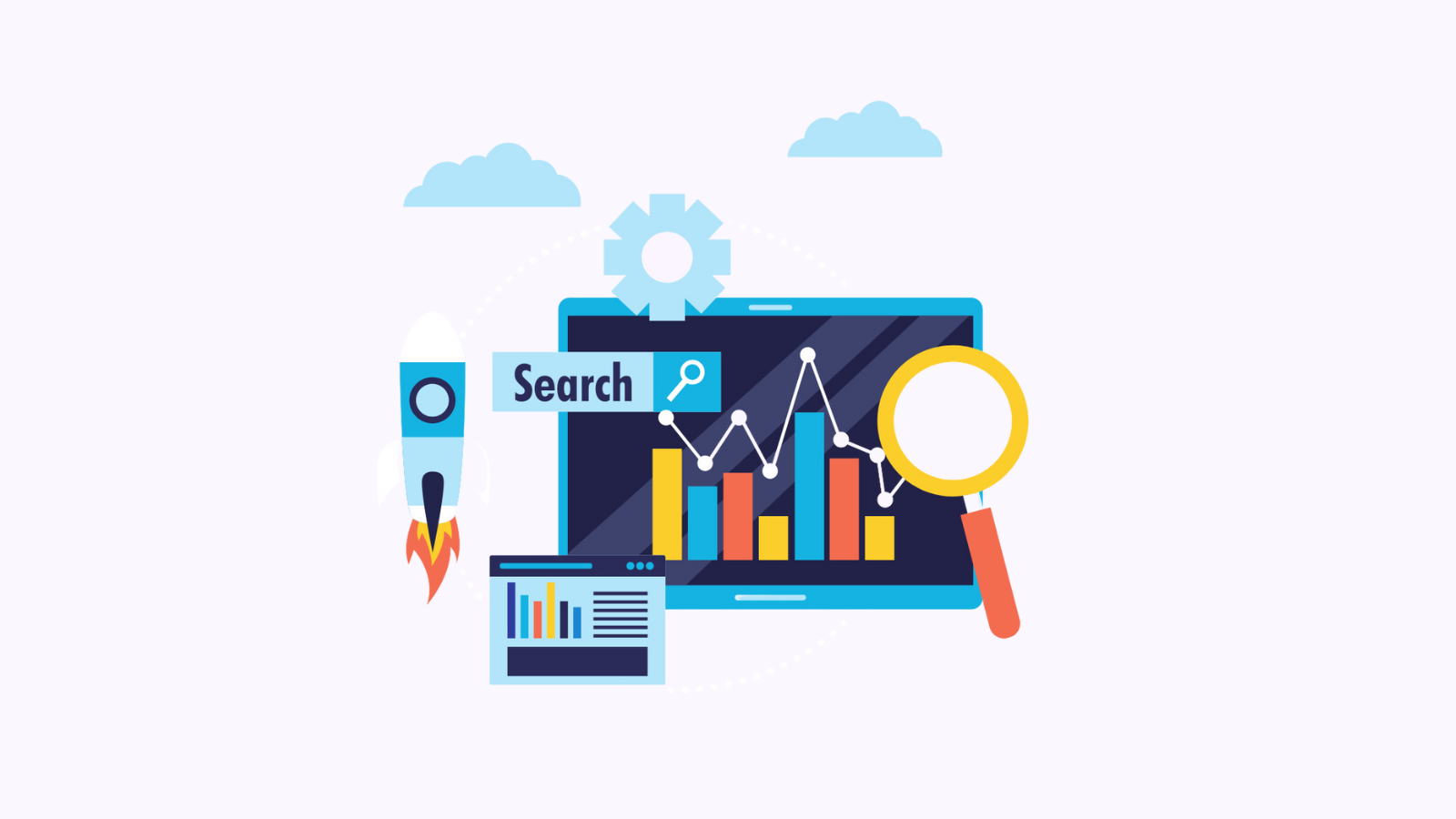 Optimizing your website to ensure that it ranks high on Google is one of the most efficient ways to attract leads for your online course business.
Here, you primarily need to identify and use the most popular keywords that your target students are searching for on your landing page, the "About us" page, and also your blog posts.
That way, when someone searches for the keyword on Google, your website will likely appear in the top results. This doesn't just increase your visibility, but also your traffic and draws possible leads for your online courses.
Here are the important tips you should bear in mind when optimizing your website.
Develop high-quality and valuable content for your target audience. It's also a good way to establish your niche expertise and build trust with your prospective students.
Before publishing the blog posts, ensure that the keywords appear in the title, meta descriptions, and also in the body of the article. It will help search engines understand what your post is all about.
Your course website should be easy to navigate and mobile-friendly. Don't just lumps pages together. Divide them into categories and have all of them in the menu section.
Build high-quality backlinks with websites relevant websites in your industry. The surest way to achieve this is to propose quality blog posts in exchange for a link back to your website.
Generating leads through this strategy is very cost-effective. Unlike paid ads, you're not spending a dime here. However, it will take some time and lots of effort to get results.
So, it's a long-term goal that will surely guarantee an inflow of leads and sales when the time is right.
Create a Rewarding Referral Program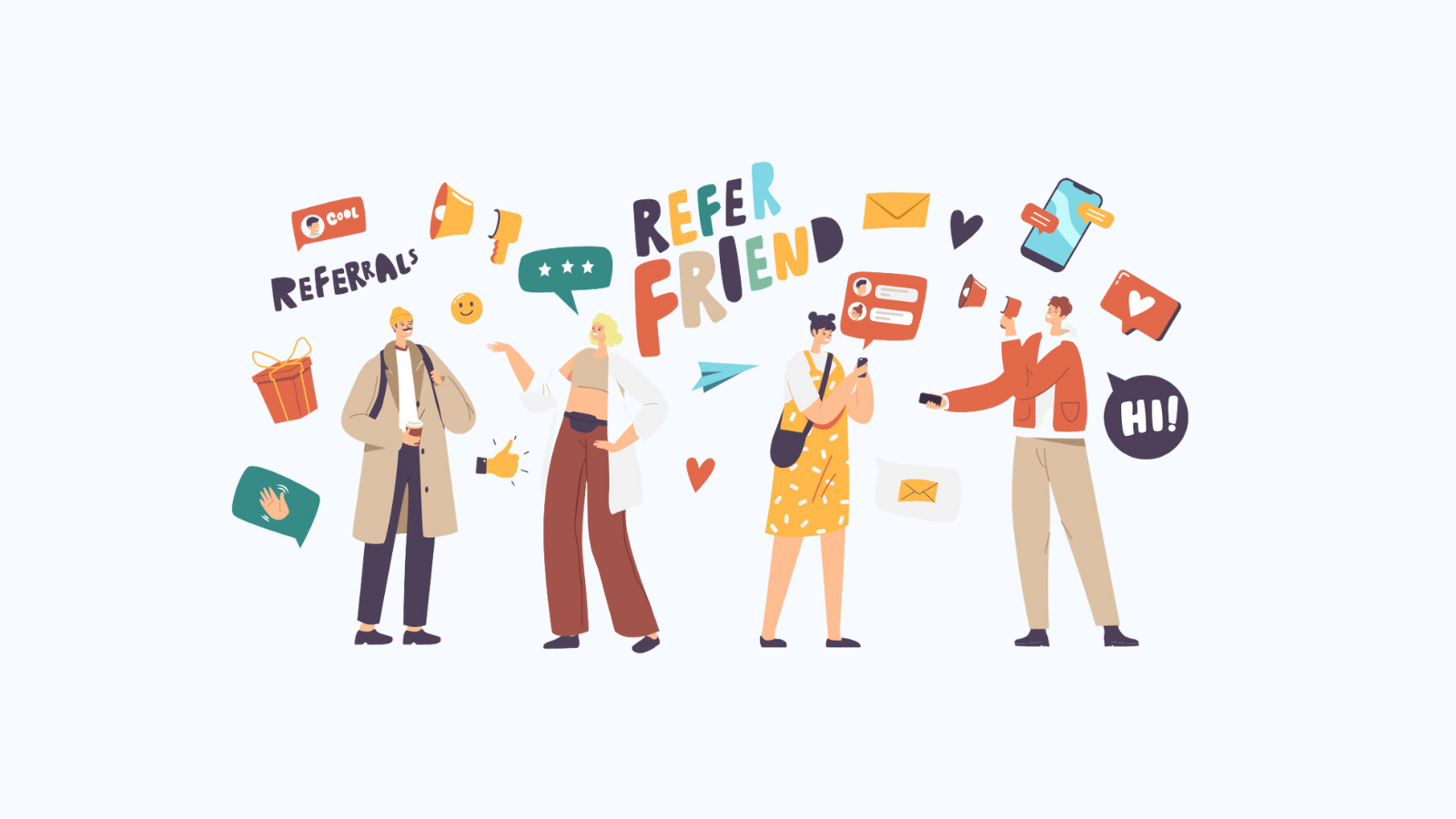 How many times have you relied on judgments from friends or colleagues to purchase a product or subscribe to a service? I bet you've done this countless times.
It's only natural to pay for a service when your friend vouches for it. And that's because of the level of trust you both have for each other. That's exactly how referral programs work.
Your referrers market and promote your course to their personal networks in exchange for a certain percentage for each sale you record through them.
This strategy does not only enable you to reach a wider audience but will also help you gain more leads and sales for your online course.
When compared to other course promotional tactics, referral programs are much more cost-effective. The rewards you're offering to your referrers are only paid out when a new student from them pays for your course.
It's even better if the incentives you're offering are mouth-watery. For example, you can offer cash rewards, a high percentage from course sales, a discount on your course, or even free access.
The more attractive the incentive is, the more motivated your referrers will be to push and promote your online courses to their audience.
Also, remember to make the referral process as simple and easy-to-follow as possible. It will be best to just share a unique code or link.
Collaborate with Other Businesses in Your Niche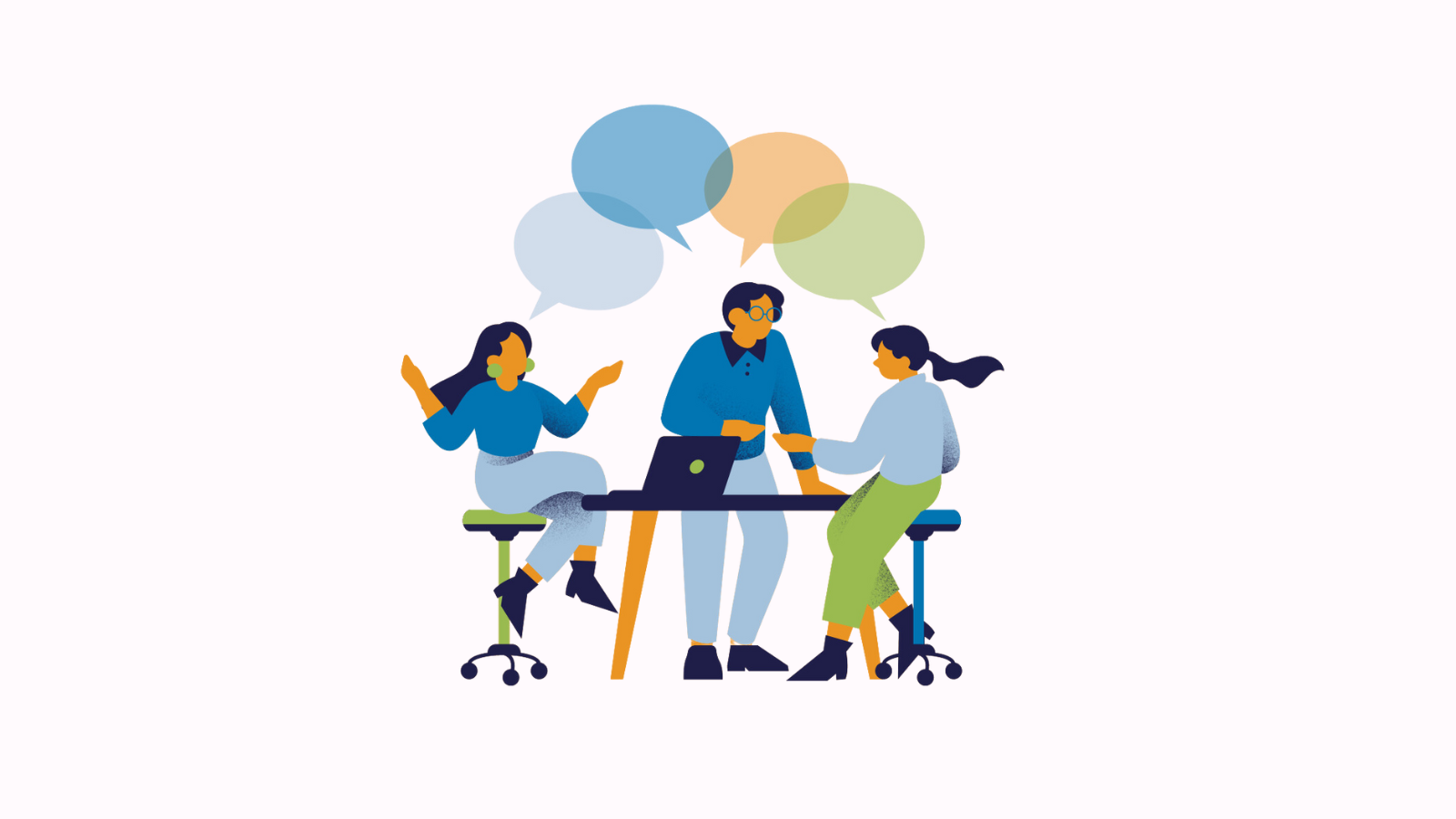 Finally, partnering with other businesses in your niche is a smart way to generate new leads for your online course business. You'll be reaching a wider audience which can ultimately be turned into paying students.
It's important that the business you're partnering with offers complementary services or products that your target students could be interested in.
For example, if you're creating photography courses, you can partner with a company that manufactures or sells cameras. Your students will be interested in purchasing a camera to help them develop their photography skills.
Once you've identified potential collaborators, you can reach out to them through emails or even on social media with your partnership proposal. You can either offer to promote their business to your students or create content for them.
I'll suggest that you run a deep background check on the company to understand its major needs or interest.
You can use email finders like AeroLeads, Contact Out, and Lusha to locate the email address of either the founder or any other team member in the company.
Conclusion - What's Next?
As you can see, generating leads for your online course business is not rocket science. As long as you employ the right strategies, it's achievable.  
However, as you're optimizing your website for search engines, promoting your course on social media, and creating referral programs, don't forget to keep nurturing your new leads as they come.
As interested students are signing up on your website, and downloading your free ebook or course, ensure that you follow up with them once in a while with more valuable resources like blog posts.
The aim is to build trust and establish your credibility so that you wouldn't have a hard time selling them your paid courses when the time is right.
If you need more information to grow your online course business successfully, you should check out the Course Creator Academy.
You will find everything you need to become a successful online course creator all in one place for free.
To get notified when new content is available here at the Academy, you can subscribe here to our weekly newsletter:
If you are looking to ask any questions on online course creation, you can reach me here on my Facebook group:
Join the Course Creator Academy Facebook Group
Ready to learn how to launch your first course on OnlineCourseHost.com? Here are the helpful guides for you to check out:
I hope you found this post helpful, let me know in the comments below what other topics you would like me to cover, or any questions that you have?
Thanks for reading… and enjoy the course creation process! 😉
---
Course Creators Academy, a community by OnlineCourseHost.com
Founded by Vasco Cavalheiro
Online Course Creator