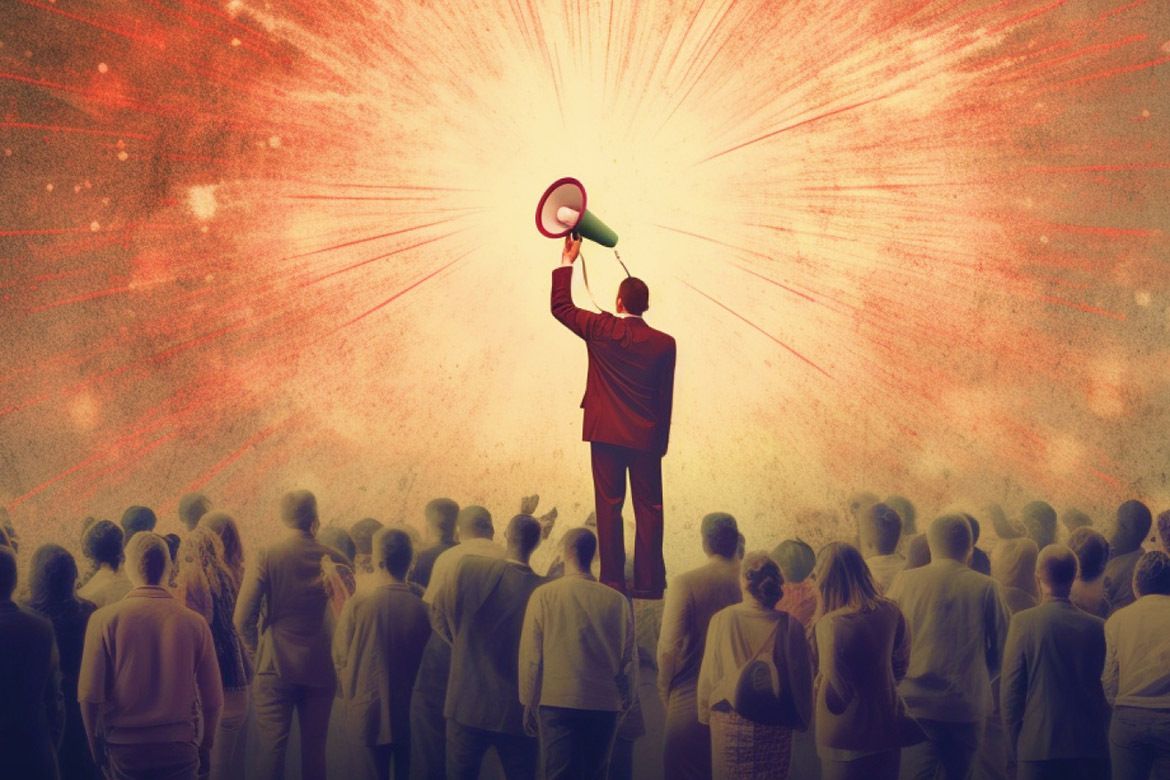 Learn from an experienced course creator some of the many proven ways that you can use to market your online course, grow your audience and get new students.
After spending days, weeks, and maybe even months creating and putting together your online course, you ask yourself: "Now what, how to market my online course?".
Or maybe you just recently finished creating your course but have been struggling with sales and how you're wondering, "What can I do to improve on my online course sales?"
Well, you've come to the right place! 😉
I am a course creator myself and I know the level of hard work that goes into researching, planning, shooting, and editing online courses. So, when you're not reaping the fruits of your labor, it's overwhelming and frustrating.
However, it doesn't have to be so. You just need the right strategy to earn an income from your hard work.
In this article, I am going to show you the tactics on how to market online courses to increase sales.
I'm also going to give you some final recommendations at the end, so make sure you don't miss that. The end goal is to get your online course across to the right audience, build your brand, and grow your course business. You'll have everything to create a marketing strategy for selling online courses.
So, how to promote your online course?
Here are 16 proven and easy ways for marketing an online course:
Learn to create attention-grabbing marketing copy
Publish on Online Course Marketplaces
Create a Facebook Page
Promote on relevant Facebook groups
Open a YouTube Channel
Use social media platforms
Optimize your courses for search engines
Write and publish high-quality blog posts
Cross-promotion
Create a lead magnet to build your email list
Partnerships with other course creators
Affiliate Marketing
Offer Discounts to early birds
Social Media Paid Ads
Google Ads
Answer relevant questions on Forums
So without further ado, let's get started with our deep dive into these strategies and how they work.
You can also check out all the free guides at the Course Creator Academy by clicking on the Academy link on the top menu bar.
You might also be interested in these other posts, where I talk about how to market and sell online courses:
Learn To Create Attention-Grabbing Marketing Copy
I put this number one on the list for a reason. This is maybe the most important skill that you need to focus on when it comes to promoting your online course.
You need to be able to write good copy in order for any of the other strategies to work.
If you think about it, a lot of times, we buy products not because we need them but because of how they are presented to us. Also, we may not even know we need a product until someone pitches the product to us.
And the same applies to online courses.  
They are products, digital products, and so should be treated as such. There are a lot of similar online courses on the web. How do you break out from the noise?
Creating concise and memorable marketing copy for your online course is a good way to stand out. To achieve this, you should first analyze your ideal students, find out who they are, the problems they are currently facing, and how your course will solve them.  
You should know your audience inside out: what do they want and need, what are their fears, misconceptions, myths that they believe in, and what makes them tick?
Write down your course's unique benefits. Step into the shoes of your ideal student and ask yourself, "What is the number one problem that my students are facing, and how can I speak to that in my copy?"
This isn't to say that you should exaggerate the course benefits or content, or make empty promises just to attract sales. It will eventually catch up on you.
You may get numerous sales but because you failed to deliver on your promise, your students will leave bad reviews that could dent your course creation business in the long run.
So, you should be transparent and promise what you can deliver.
In the end, your copy should include a brief yet catchy summary of what your lessons will be like, what your students will learn, and the problem they can solve with your course.
And if you have any social proof or testimonials, make sure to include them as well.
This is by far the most important promotional skill that you can learn, and it impacts all your promotional efforts - so make sure to master it well.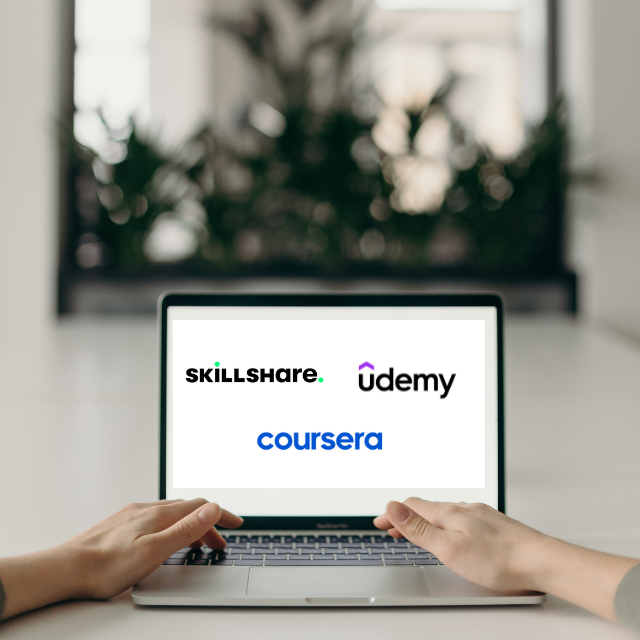 Publish on Online Course Marketplaces
The most uncomplicated online course promotion strategy is to publish your courses on marketplaces.
Online course marketplaces are platforms that host different courses from different instructors and sell them side by side on the same website.
Sort of like an Amazon marketplace, but for online courses only!
The most popular platforms to try out include Udemy, Skillshare, Coursera, and others.
Publishing your course on these platforms is by far one of the best marketing strategies for selling online courses. I say this because of the huge opportunities that it carries that you're probably not aware of.
First off, it's free to sign up on these platforms as a course creator, you don't need to pay anything. Just provide the required information needed and voila! you become eligible to publish your courses on the platform. 😉
They take care of the promotion and marketing. So, you need not bother yourself about that. They already have a pre-built audience they sell to.
All that is required from you as a course creator is to create and upload your courses on the platform. Then sit back and allow the platform to market your courses to millions of students signed up on their platform.
Of course, it's not that simple and there are a lot of things you should be aware of, but that is the overall idea. The platforms have a built-in audience that you can tap into to start growing your audience over time.
Here are some articles you also want to read on some of the most popular platforms:
Another advantage of publishing your courses on these marketplaces is that they don't have exclusive rights to your work. This means that you can sell the same course on more than one platform.
For example, Udemy alone has more than 35 million users, Skillshare has over 12 million students. And there are many other platforms you can try to publish on.
Now, imagine having your course on all of these platforms.
Online course marketplaces are one of the best places to establish and build your brand as a beginner course creator. The only downside here is that you don't have access to your student's data. Information like their names, emails and phone numbers is not made available to course creators.
However, there are ways you can promote your brand on these platforms, depending on their rules and terms of service.
For example, you can decide to include your website link on your teacher profile on all the platforms you have published your courses if it's allowed.
Aside from your website, you can also add your social media handles to your profile. For example, Skillshare and Udemy allow this.
Another way to grow your audience and market your online course when using marketplaces is to self-promote in your videos.
Again, this can only be done in certain situations and depends on the platform. This is usually allowed in your introduction and conclusion videos.
You should be careful here though. These platforms have rules in place regarding self-promotion that you need to be aware of. In each platform, you need to know exactly what you can and can't do, and never cross that line.
But the bottom line is that online course platforms have huge pre-built audiences, so they are some of the best places where you can promote your online courses.
Usually, you don't have to pay anything to publish your courses, and you will even earn some revenue in the process.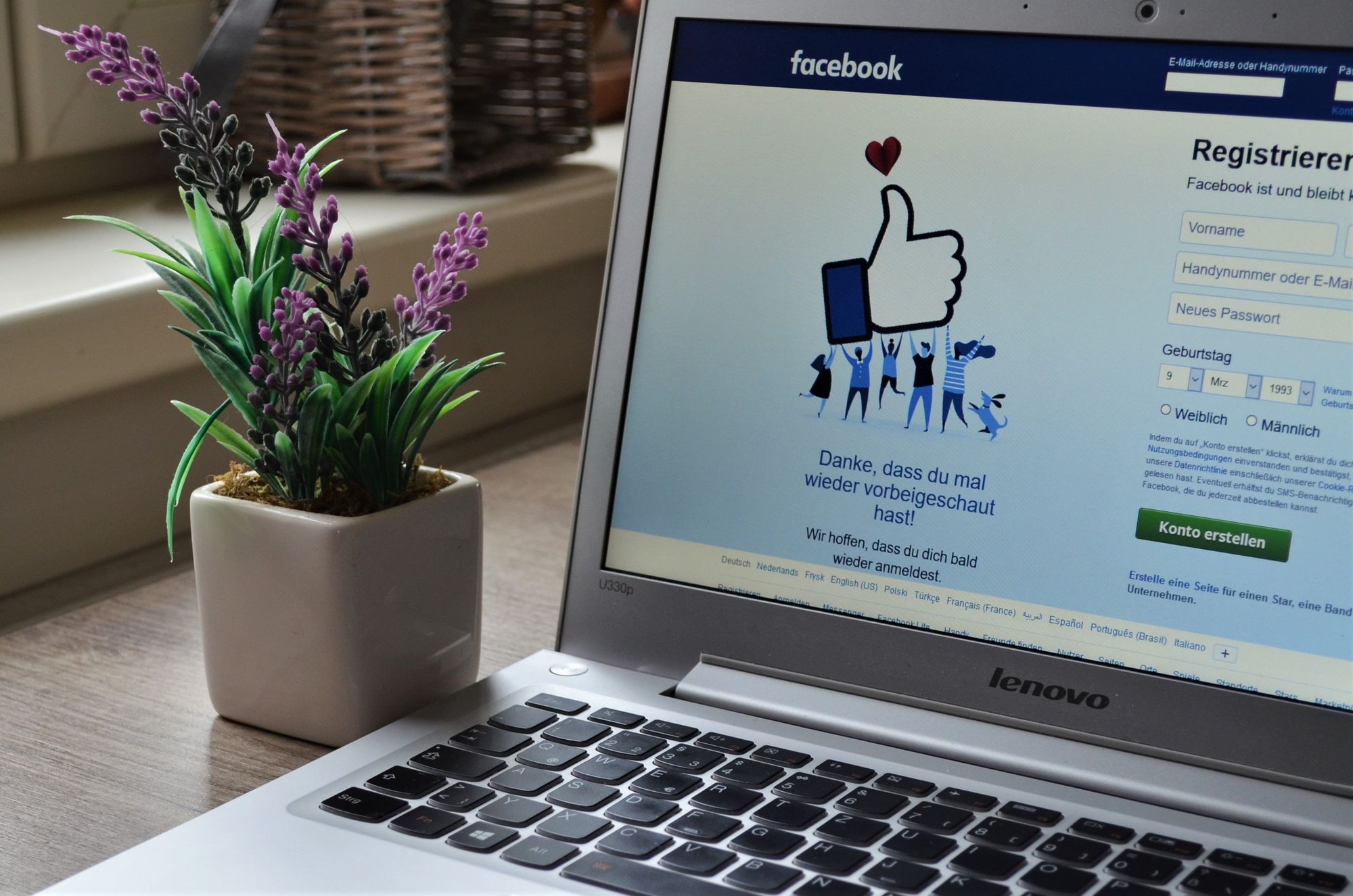 Create a Facebook and LinkedIn Page For Your School
Facebook and LinkedIn are professional social media platforms with hundreds of millions of users. Having a Facebook and LinkedIn page for your online school will not only promote your courses but also help attract more sales as well.
Aside from giving you the freedom to post snippets of your online courses and blog posts, these pages also provide insights to help you evaluate your posts, followers, and promotions.
You get to know the number of people that viewed your posts, reactions, comments, and shares. You will also know the number of people who clicked on your link if any were attached to the post.
Insights like these help you determine which type of posts get the most engagement and then focus on creating such content.
When creating your business page on these platforms, ensure that you properly optimize it for search engines.  So, how do you set up your Facebook and LinkedIn Page for your online school?
Choose the right page name and custom username. While your page name represents the page title, the username appears directly under the page's name and in the URL. Because it's the name people will remember when they visit your page, it should be catchy, memorable, represent your brand, and most of all tell the visitors the value that they will get by subscribing to the page.
Below is a screenshot of my Course Creators Academy  Facebook Page: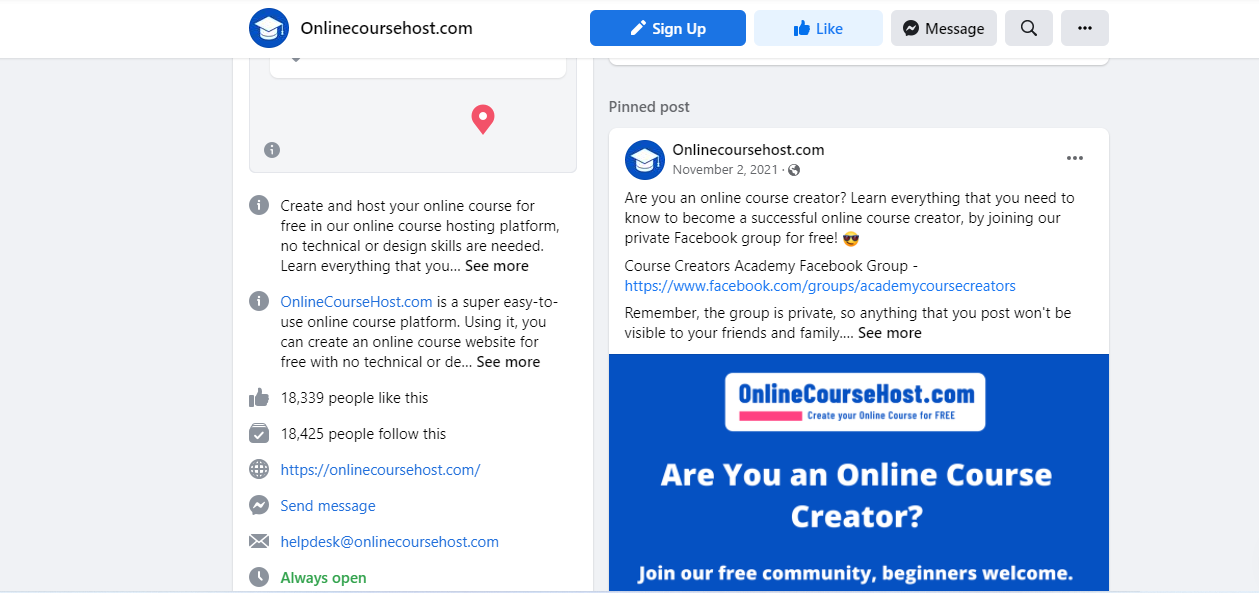 From the screenshot above, Onlinecoursehost.com is my Page Name while @onlinecoursehost is my username.
Carefully fill out your profile. You should choose a category that best fits your brand. It will help people find your page in the search result. Since yours is an online school, it best fits into the "Education" and "School" categories.
You should add your website link, a clear and high-quality profile, and a cover photo. Other details include your business location, email, phone number, and hours available.
Also, include a Call to Action Button directing your audience to your course website. Your "About Us" page should have your main keywords strategically mentioned across it.
Publish a couple of posts about your online school, your courses, and the courses you have created before inviting your friends to like and follow the page.
You can post tips, advice, motivational quotes, reviews, and testimonials from your previous students.
The good thing about Facebook pages is that you can easily share the posts to groups that you belong to or even your page. You are not only marketing your course but your pages as well.
Promote on Relevant Facebook and LinkedIn Groups
Facebook and LinkedIn groups are highly beneficial and can work very well when selling an online course.
Joining groups related to your online course exposes you to a better chance of identifying and interacting with your target audience.
Search for and join these relevant Facebook and LinkedIn groups. Most of them have a large number of members. You should join as many as possible, and get familiar with each group.
While in the group, familiarize yourself with other members, and share helpful information. When someone asks a question in the group, give them a well-detailed answer.
You don't even have to mention your courses, and maybe it's better not to do so, as that would be considered self-promotion.
The aim is to establish yourself as an authority in that niche and build trust. But the goal is also to get to know your audience better and understand what they are looking for.
The stronger your relationship is with your group members, the easier it becomes to convince them that you know well your topic and eventually sell your online courses to them.
Of course, this will require a lot of time and commitment but it's a long-term marketing strategy that will eventually pay off.  
This is an ideal thing to do at the beginning of your online course business, when you are still growing your following, and have a lot of time to invest in this task.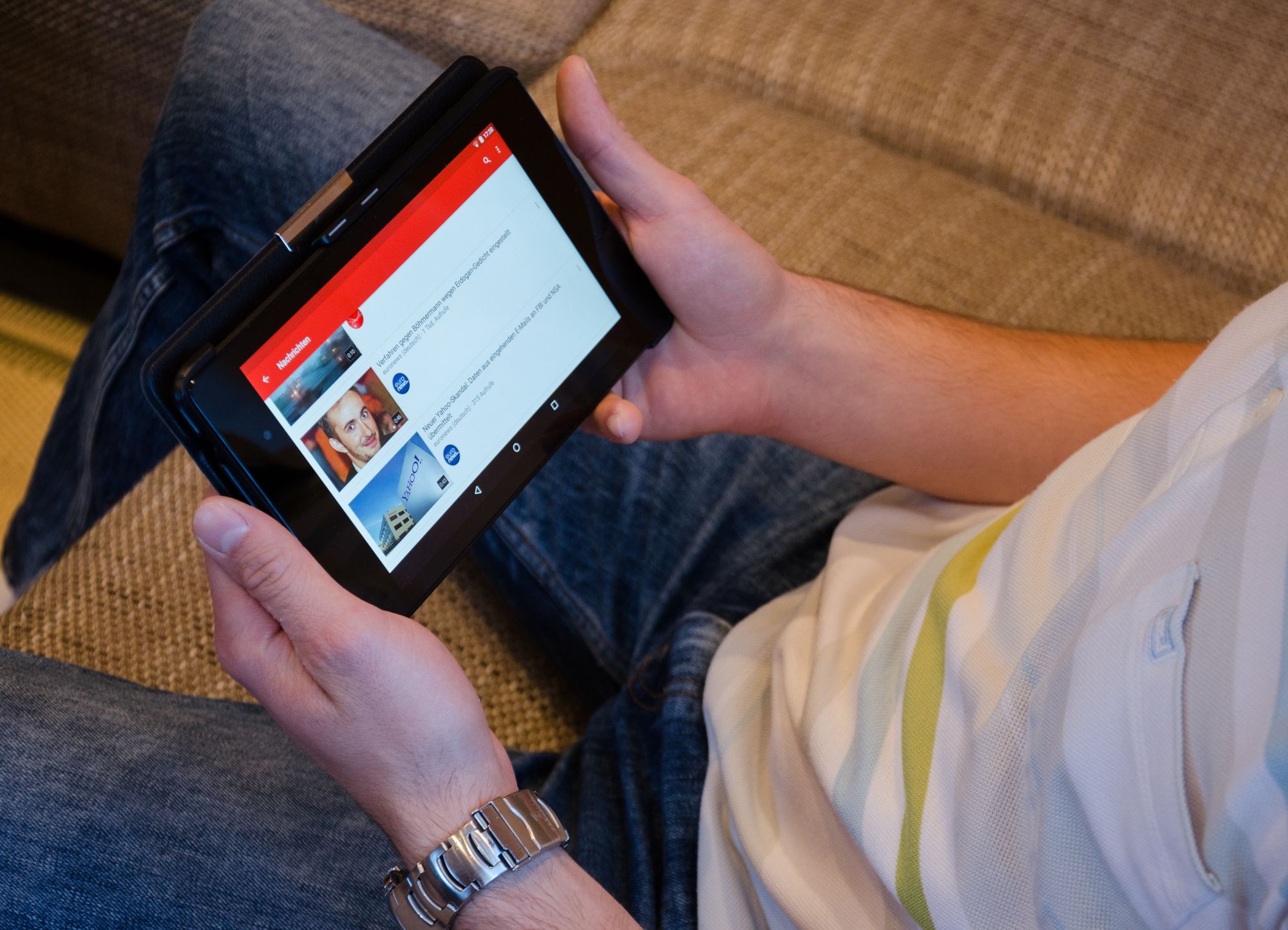 Create a YouTube Channel
YouTube is one of the most visited websites worldwide. A lot of people have developed their skills from tutorials they watched on YouTube, including me.
YouTube is an ideal platform to promote your online course because it's also video-based.  Many of your potential students are already on YouTube, looking to learn about your topic via instructional videos.
YouTube is free, so many of its users would not consider paying for a course. But the good news is that many would be willing to pay for a high-quality course, it's just that they haven't found it yet.
So, how to market your online course using YouTube?
To promote your courses, you can share short video clips of your courses, and include your website URL in the video description.
Make sure that you use a popular keyword in your video title and description so that your prospective students can easily find your videos.
Your video should provide valuable insights, and be useful and helpful on its own. But if your viewers want more in-depth training on the topic, then they can visit your website and purchase your courses.
And those viewers that won't purchase a course from you will still be able to help you, by giving you views and social proof that will then result in more sales.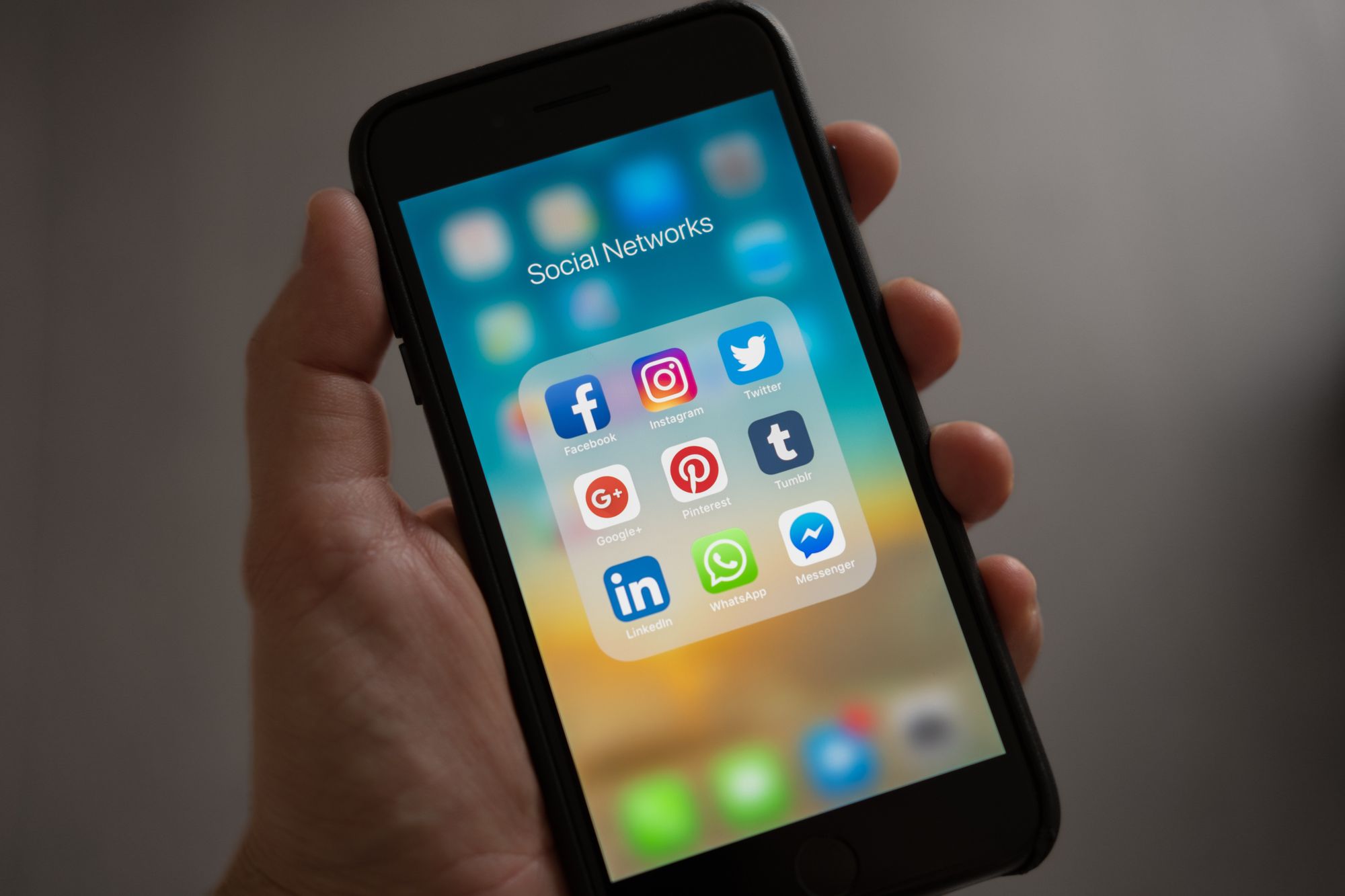 Use Social Media Platforms
We all have accounts on different social media platforms - Facebook, LinkedIn, TikTok, Instagram, Pinterest, Twitter, and many more.
Though it makes sense to share your online course on your personal social media media, your friends or followers are likely not your ideal audience.
Also, not all platforms will make sense for your course topic. Usually, only a couple of platforms will make sense, and that will depend a lot on your topic.
So, how to promote an online course on social media?
You should first pick the right platform. The best way to do this is to understand your audience and their interests. That way, you will know which social platform they use the most.
For example, if your online course is on Fashion & Design, Pinterest, Instagram, and TikTok will be a better choice. But if the course is on Software development and the likes, LinkedIn, Facebook, or even more Twitter is the ideal platform to market your course.
However, do not limit yourself to one platform. If possible, try several of them, and spread your wings. You need all the visibility you can get at this stage.
Pro Tip: TikTok is currently one of the most engaging social platforms. A lot of businesses and companies leverage it to build their client and customer base in recent years.
So check it out, because it might work great for your online course category.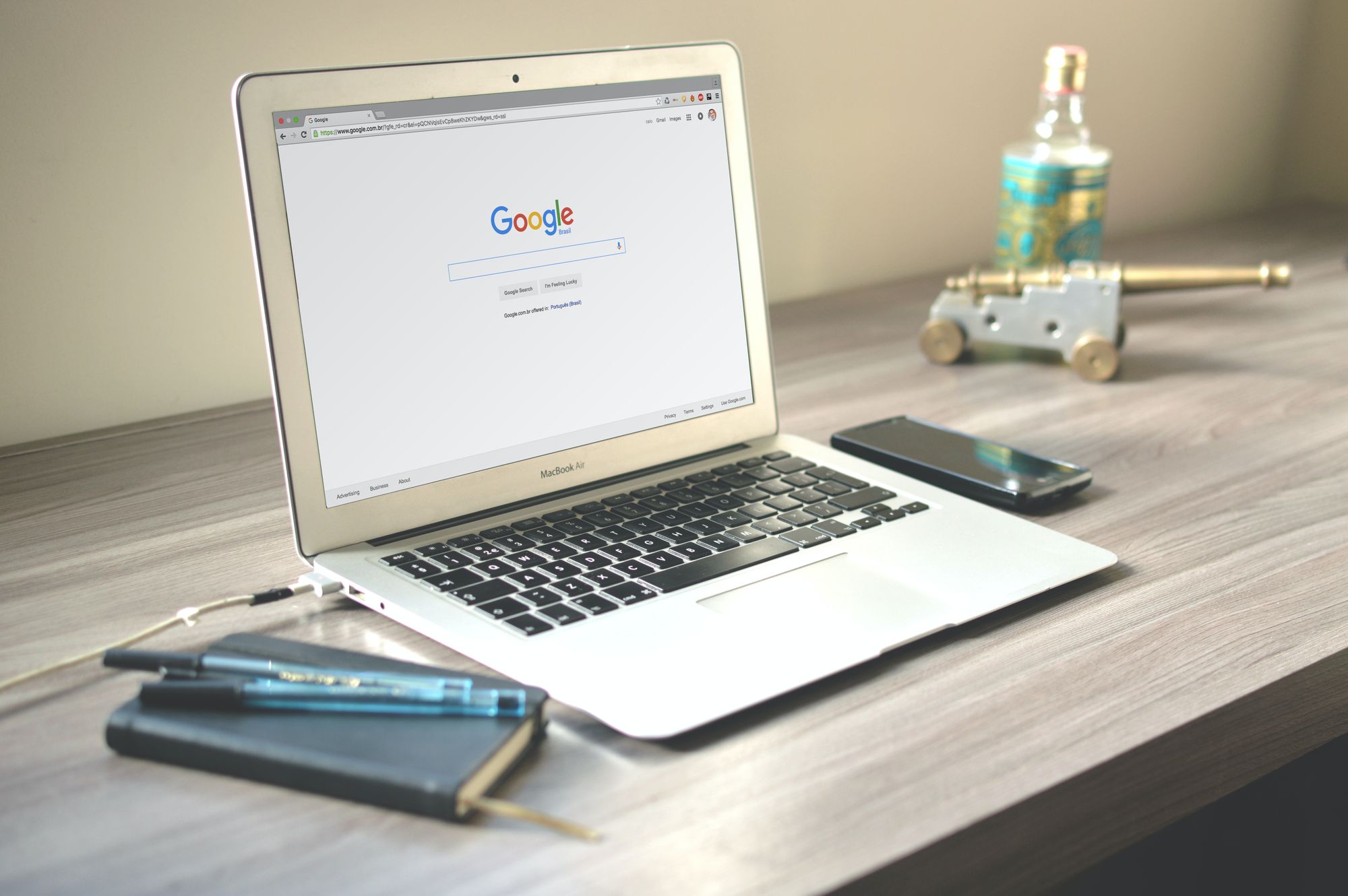 Optimize Your Courses For Search Engines
Search engine optimization simply means employing the right tactics to increase your site traffic and get it to rank higher on Google search results.
It's okay if you are not an SEO expert. As long as you have high-quality content on your website and that content matches what people are looking for in your niche, you are good to go.
So how to promote online courses for search engines?
Follow these strategies:
Choose targeted and high-volume keywords that relate to your course. Tools like Ahrefs and Ubbersuggest will be of great assistance. You can also type your course topic on Google and use the "People also ask" section to know what your target audience is searching for.
Strategically place the keywords on your "About Us" page, "Course description" and the "FAQs" page.
Create a blog linked to your course website and consistently publish high-quality and valuable articles.
Ensure that your website is responsive and properly structured. Categorize the pages, and avoid using large images. This will make your website easy to load and navigate.
Bear in mind that this is a long-term online course promotion strategy. You will not see the results overnight, as the average age of a first-place result on Google is 3 years.
It takes time to grow an audience organically with a blog, but it's still the best way.
If you follow these tips, and create content around popular and relevant keywords, in time, your ideal students will easily find you.
Write And Publish High-Quality Blog Posts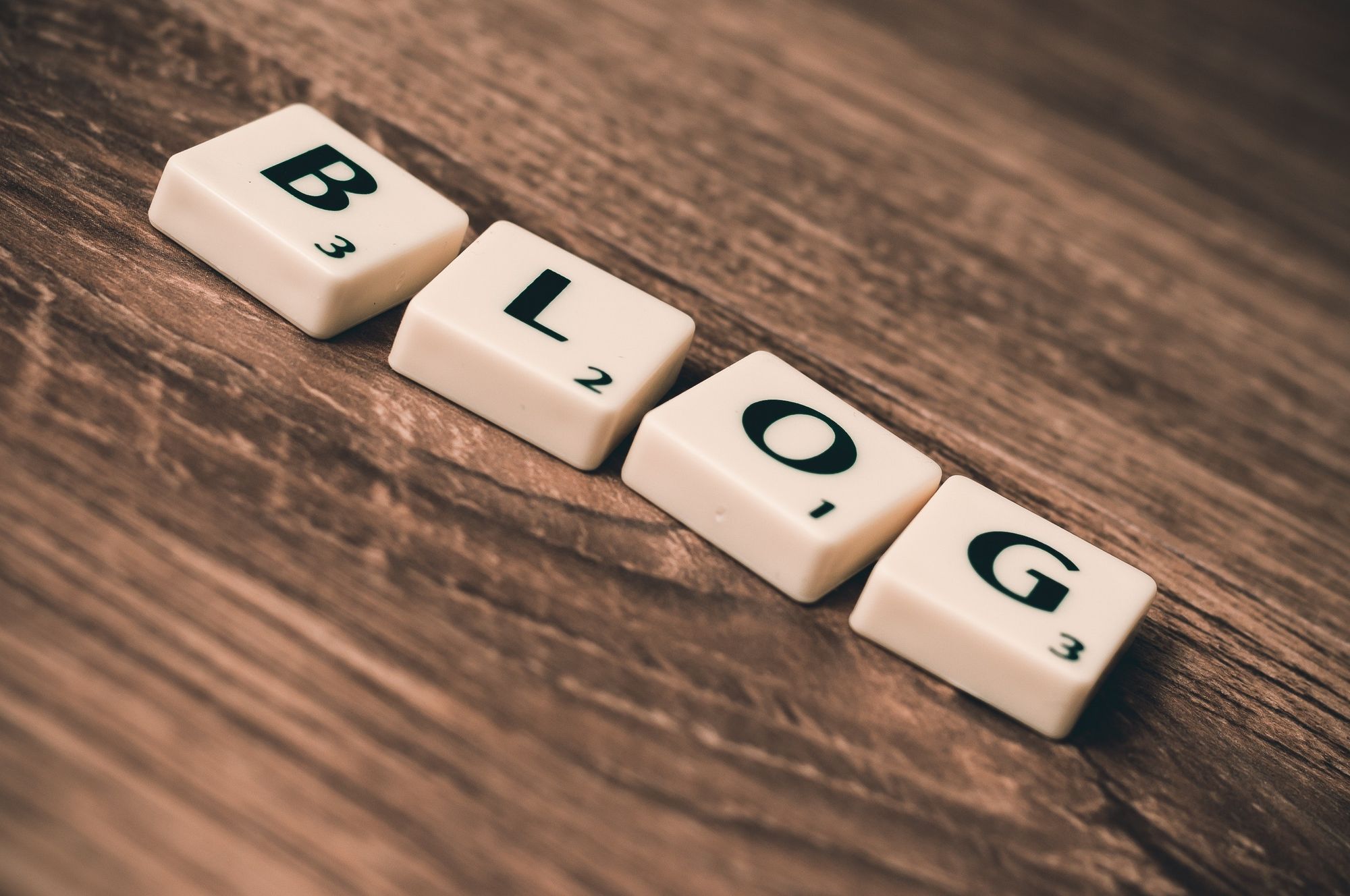 Wondering how to advertise your online course using blogs?
Integrating a blog into your online course website and consistently publishing valuable articles is one of the things that will help increase your sales. It's also one of the best ways to market your online course for free.  
I know that because the main source of traffic for my online courses comes from my programming blog and I'm not spending a dime on it.
As much as this strategy is very efficient at no cost, be sure to choose the topics you blog on carefully. You should focus on topics that are an intersection of what you would like to write about, with things that people are searching for.
There are a lot of keyword research tools that will help you figure this out. They include Semrush, Google keyword planner, Ubbersuggest, Soovle, Ahrefs, and many more.
Also, study and monitor your competitor's site to see the topics they have covered. Then, ask yourself, "How can I improve on this topic?" Work towards that and schedule an article to get published on your blog.
Another way to use blog marketing to increase your online course sales is to write guest posts for other bloggers.
Research and find out the most popular blogs in your course niche. Study their websites and find out topics that their target audience might be interested in that they are yet to cover.
Send an email pitching these topics to the website owners. Ask them if you can write on the topics in exchange for a link to your website. Also, being an expert in your niche means you have valuable insights to offer to your readers.
This is an amazing way to market and sell your online course. Most of these blogs have thousands of readers from across the world that could turn into potential students.
Cross-Promote Your Courses With Other Course Creators
Cross-promotion is another online course promotion strategy that allows you to tap into an already established audience to market your product or services.
This strategy consists of contacting other course creators in your niche, and asking for them to allow you to present yourself to their audience, in exchange for them to do the same with your audience.
Even if you don't have a large audience yet, this could work extremely well. You just have to create high-quality content first, and then link to the content in your initial contact with the other course creator.
Many of them will be willing to collaborate with you and cross-promote their courses with yours.
Most course creators are continuously struggling to find new content, and new topics to write about. If you serve them a solid piece of content ready to be published on a silver platter, they will likely take you up on it. 😉
Create a Lead Magnet to Build Your Email List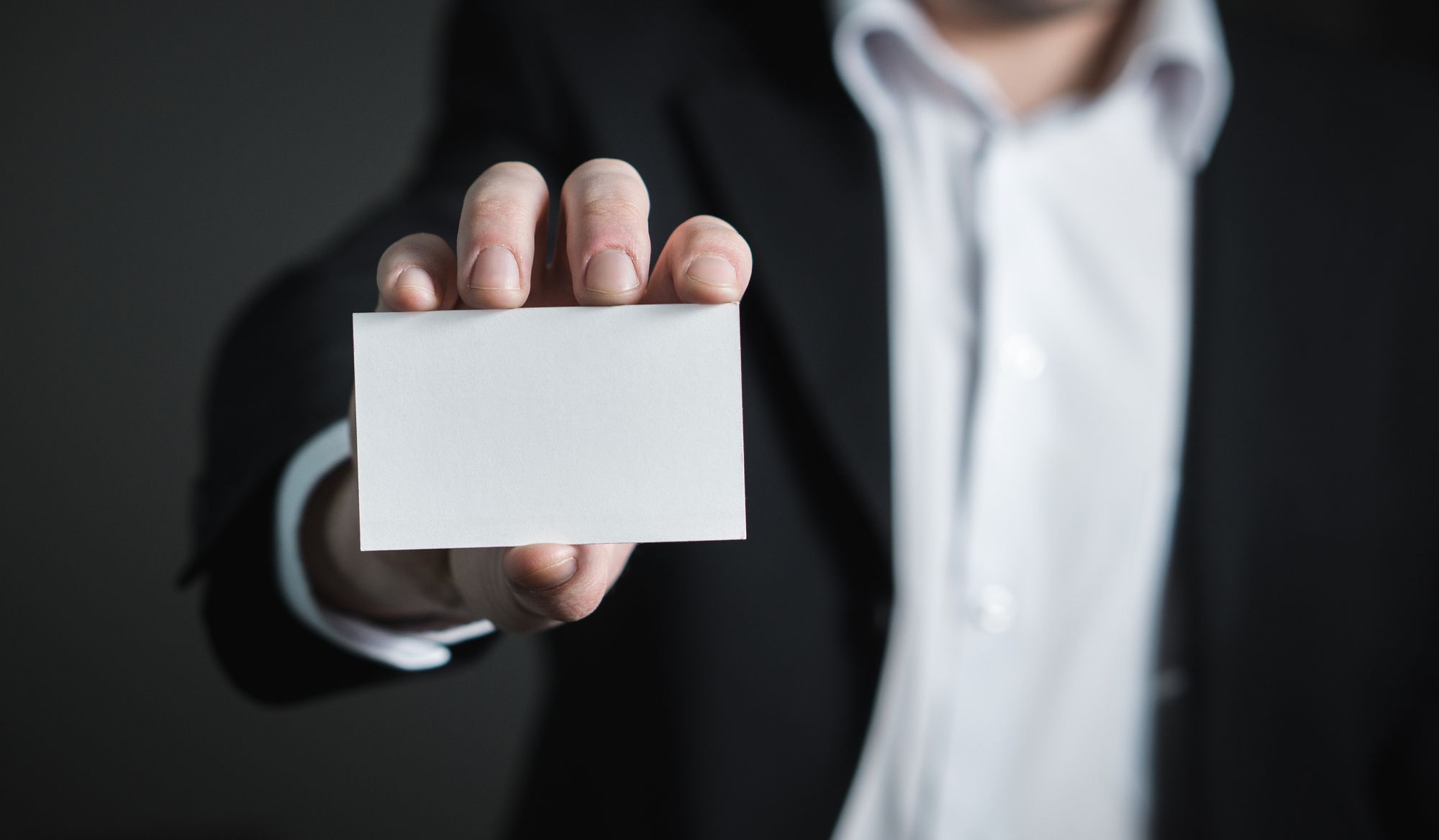 Lead magnets are digital or physical items given for free with the intent to collect prospects' contact details like names, emails, and phone numbers for future promotions.
Creating lead magnets is a smart marketing strategy for selling online courses. People love freebies and will easily subscribe when they see one. To make your job easier, you need an email platform to make your work easier.
Mailchimp is a good option. You can integrate the platform into your website and use it to capture emails. It also allows you to send bulk automated emails and receive messages as well.
So, how do you create a lead magnet for your online course?
An excellent strategy is to create a free mini-course to tease your target audience and give them a sneak peek of what you will offer them in your full course.  
You can also create eBooks, PDFs, or worksheets and give them out for free. Though it's a free product, ensure that it is value-packed. But be careful not to give away too much information.
It should be enough to trigger your students' interest to check out your full course. But this may not happen immediately which is why you need to follow up on them through the emails they signed up with.
Partnerships With Other Course Creators
Partnering with other course creators in your niche is another brilliant way to market your online courses for free. Because these creators are already serving a target audience similar to yours, it will be easy to drive sales from their website.
Go on, do your research, find other course creators in your niche, reach out to them and propose having your online course on their platform, and allow them to sell your course on your behalf.
You can also propose to co-create a course together and share the profits.
You can also propose c0-creating courses with them for FREE and offering them to their students as a "Special Package". That way you are exchanging publicity with value.
Affiliate Marketing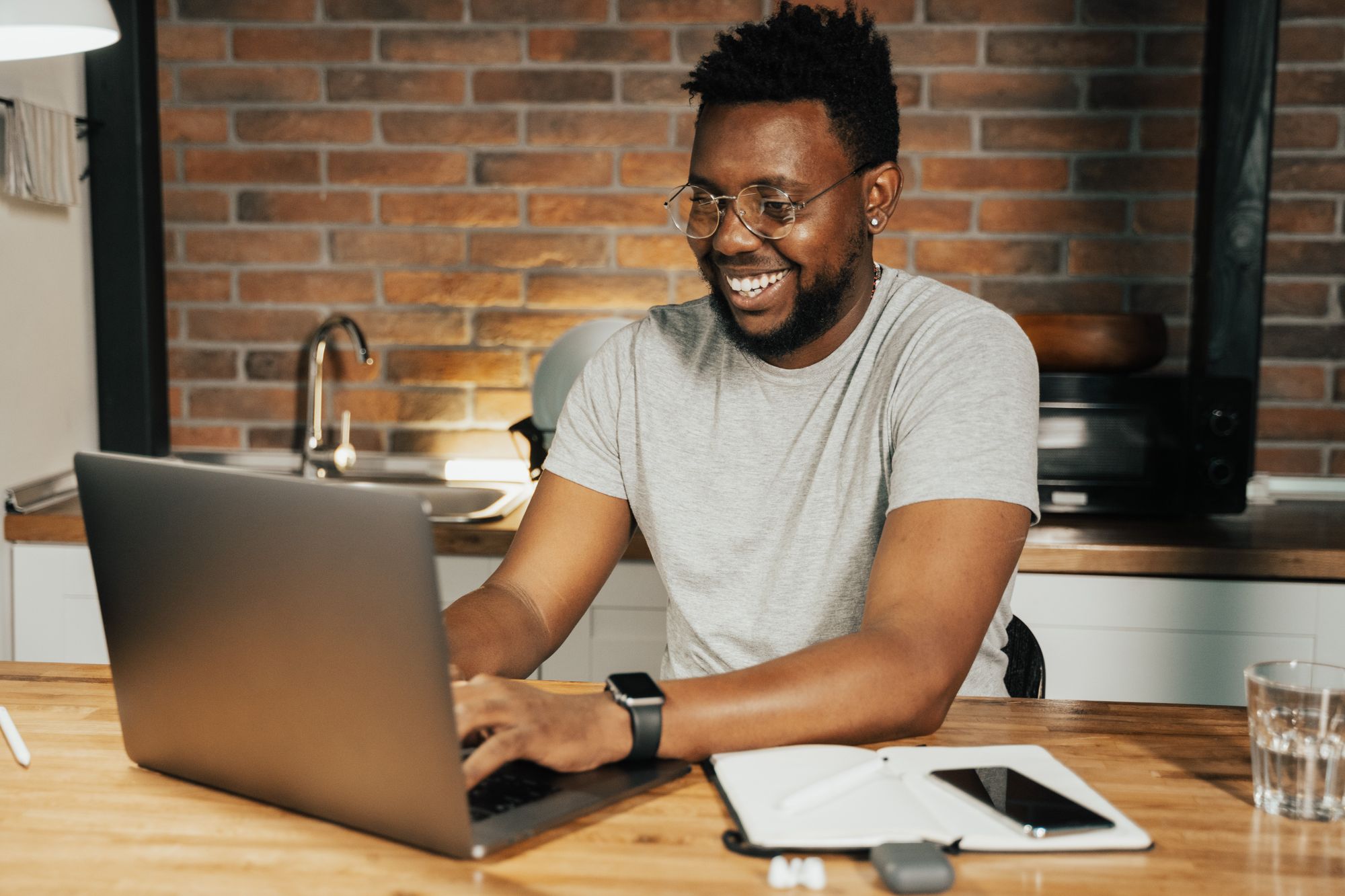 Creating Affiliate Programs is a popular marketing strategy online course creators have adopted over the years and has proven to increase course sales with the speed of the wind.
Affiliate marketing involves recruiting influencers to market the course and earns a commission for each student they recruit.
For example, you can reach out to YouTube creators, social media influencers, or people good at marketing products, ask them to sell your course to their audience, and take a certain percentage per each sale they make.
They can either write blog posts, advertise them on their social media platforms, or create video content.
Also, to reduce the stress and time spent looking for affiliates, you can have an affiliate page on your course website. People are constantly looking for extra income streams and affiliate marketing is one of them. Make it easy for them to reach out to you if they are interested.
You can as well announce your social media pages. One of the ways to attract affiliates is to offer a high commission.
Since you are offering digital products and don't need to purchase materials or pay for shipping, you should be able to offer your affiliates at least a 40% commission easily.
But that's just a start. As your audience grows, and your credibility increases, you are free to bring down the commission.
In the end, it's a win-win for both of you. While you are providing an extra stream of income to your affiliates, they are getting your online course out there.
One of the advantages of this marketing strategy is that you don't need a budget to start. Rather, you pay affiliates when a sale is completed.
Offer Discounts
Offering discounts is another way to promote your online course for free especially if you are relatively new in the online course creation industry.
That's because, in the beginning, a lot of students may be skeptical about paying for your course. Offering discounts make them feel like they are not taking much risk purchasing your course.
You can offer discounts to early birds, people who have constantly engaged on your platform, and those willing to share your course reviews.
You can use all sorts of discounts, for example, percentage discounts, discounts on your yearly subscription, and discounts on your Lifetime plan.
You can also offer discounts on course bundles, offering a group of related courses at a large discount.
You shouldn't overuse discounts, but if you do them the right way they will give a huge boost to your online course business.
A very effective of doing discounts is to take advantage of the usual times of the year when discounts are available and people are in a shopping mood, like on Black Friday or the New Year.
You can also add another yearly event to your discount cycle, like for example your company birthday.
Social Media Paid Ads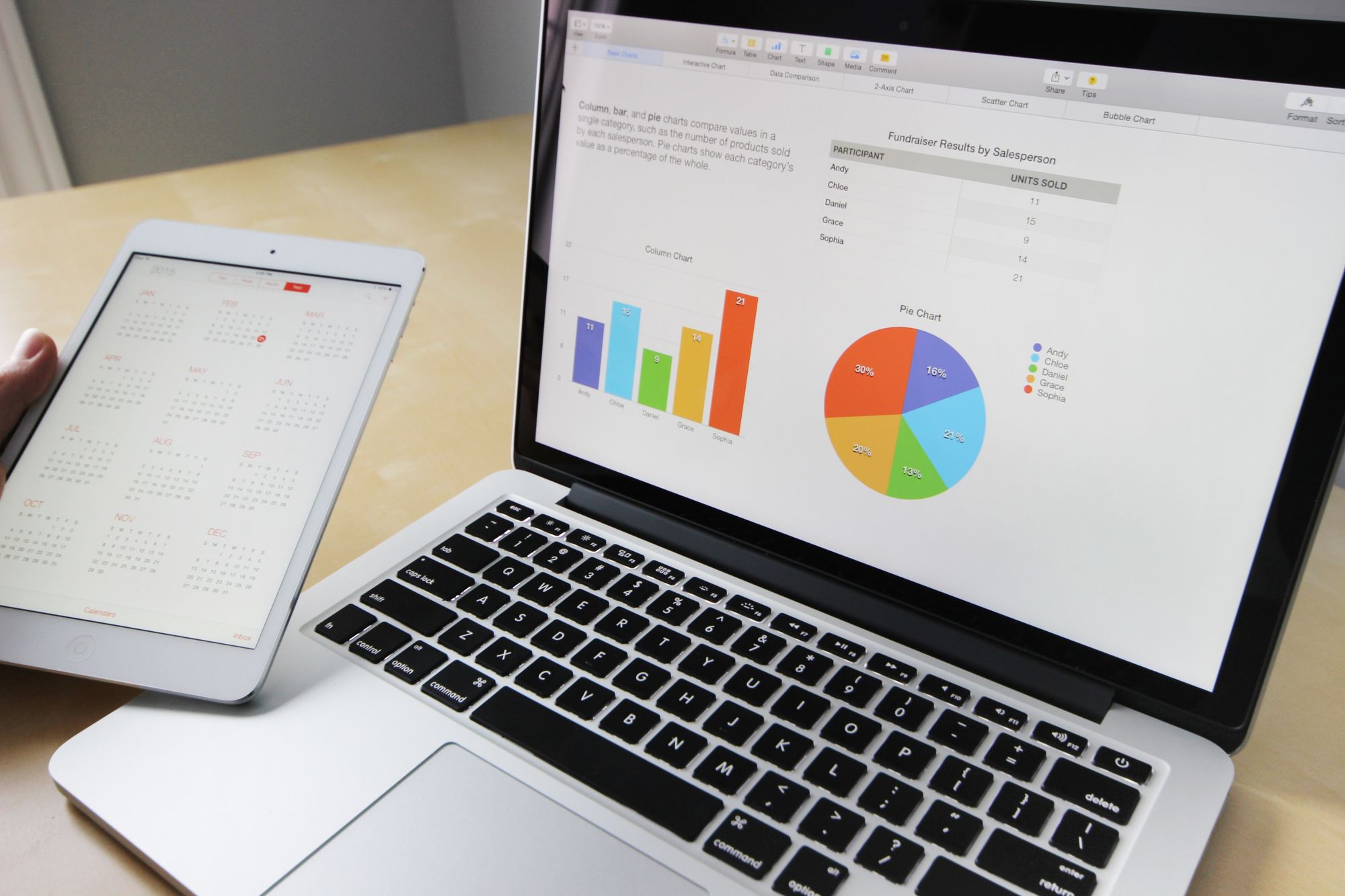 Facebook, Twitter, YouTube, Instagram, and even LinkedIn are major social platforms that allow for paid advertising.
The good thing about paid social media marketing is that it can be achieved with any budget. There is no specific budget to run social media paid adverts. However, the bigger your budget, the higher your audience reach of course.
But running ads on a small budget can also be very beneficial, especially for product validation, and to generate your first few sales and kick-start your audience growth.
Also, instead of leaving your online course promotion to chance, you can choose to be deliberate about it. Your goal could be to increase your website traffic, social media profile visits, or post engagement.
While increasing your page visits or post engagement are valid choices, increasing your web traffic is an ideal option especially if you are just starting. You need people to check out your courses, on your website directly, and ads are a great way of doing that.
You can set your ads to target a preferred niche. You can specify the location, interest, age, behaviors, demographics, and many other criteria. Your ads will be shown to users who match your description.
Pro Tip: Another way to increase your ad's conversion rate is to retarget them to interested users. To achieve this, Facebook has available the Facebook Pixel, a small piece of code placed on your website that helps you to track your users as they interact with your business online.
Also, make sure that your landing page matches your audience's current stage in your funnel journey.
Google Ads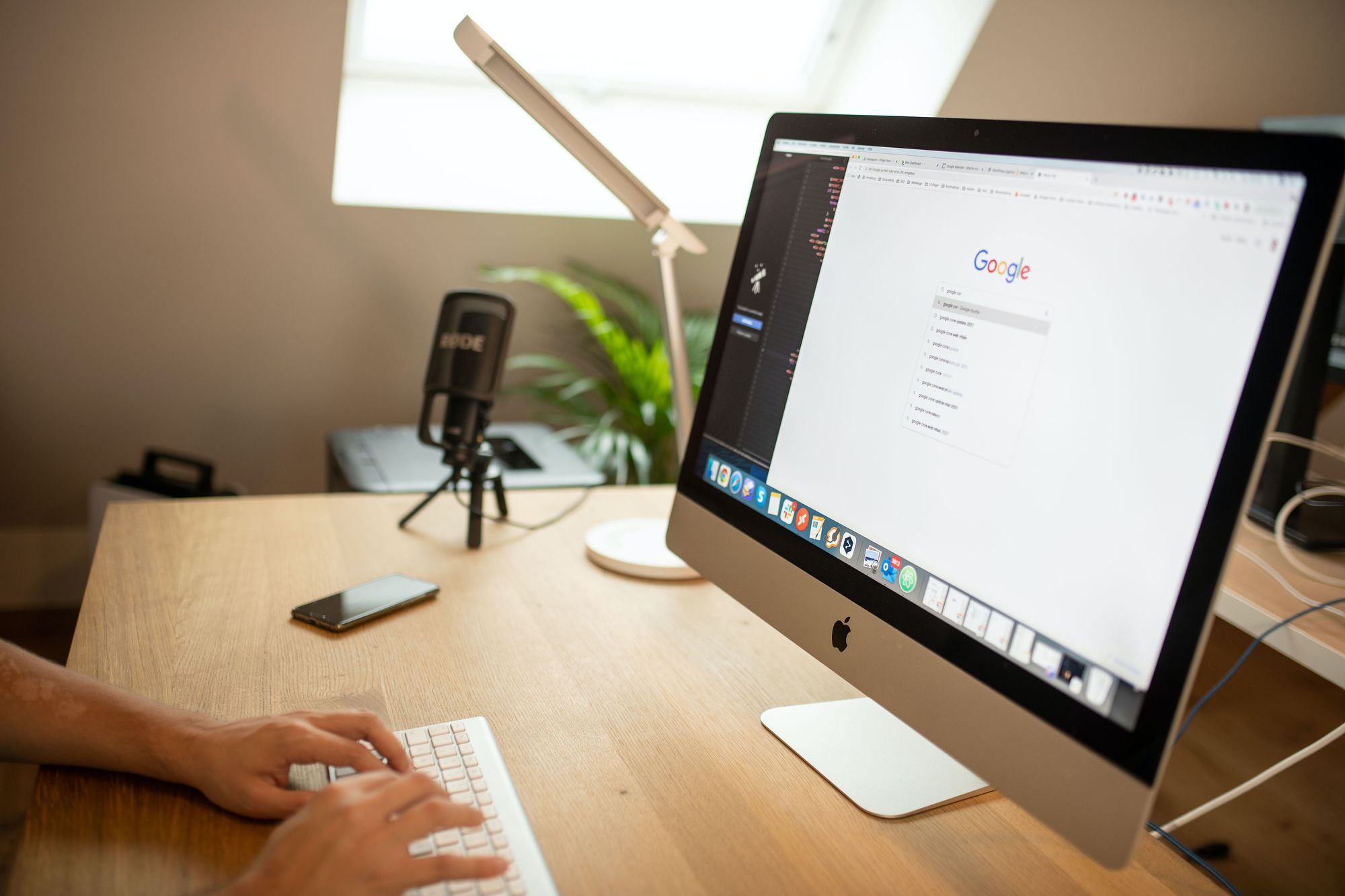 Google is currently the most visited platform and promoting your online course will undoubtedly yield positive results.
So, how to advertise an online course using Google ads?
Just like social media paid ads, Google Ads allows you to configure your ad to reach a certain demographic such as location, age, gender, and interests.
You should also research and choose relevant and high-ranking keywords. Look at your competitor's website and see what keywords they are ranking for.
You can either use keyword research tools or use the "Related searches" section on Google to find competitive and high-ranking keywords for your online course. For example: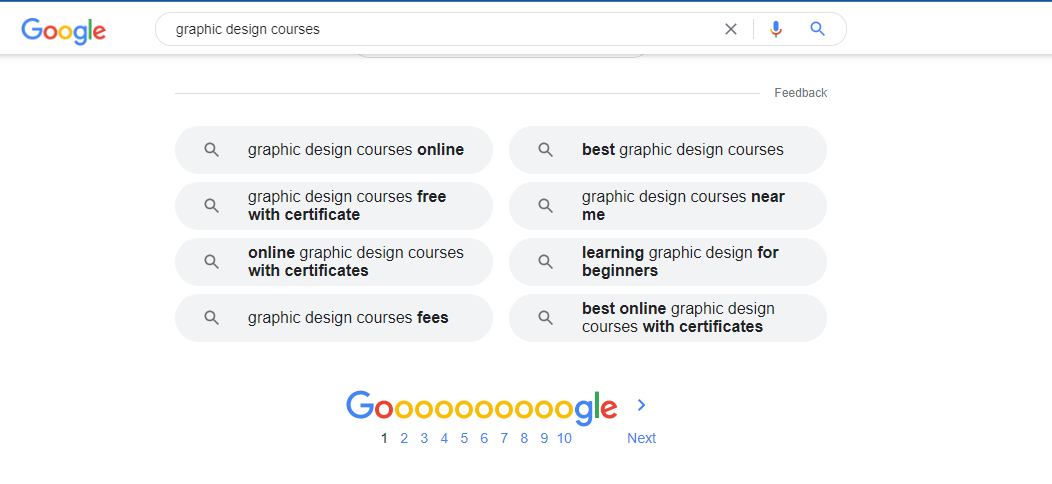 When a user searches for any of your keywords, your website will appear on Google's first page. Your ad will also be available on Google's partner sites such as blogs, YouTube channels, or mobile apps.
Google offers three ad models - CPC (Cost-per-click), CPE (Cost per engagement), and CPM (Cost per impression).
With CPC, you are charged anytime a user clicks on your ad. CPE charges you only when the user engages while CPM charges for every thousand impressions.
CPC (Cost-per-click) is an ideal choice to start selling online courses. Later, you can switch to cost per conversion and use that to grow your business.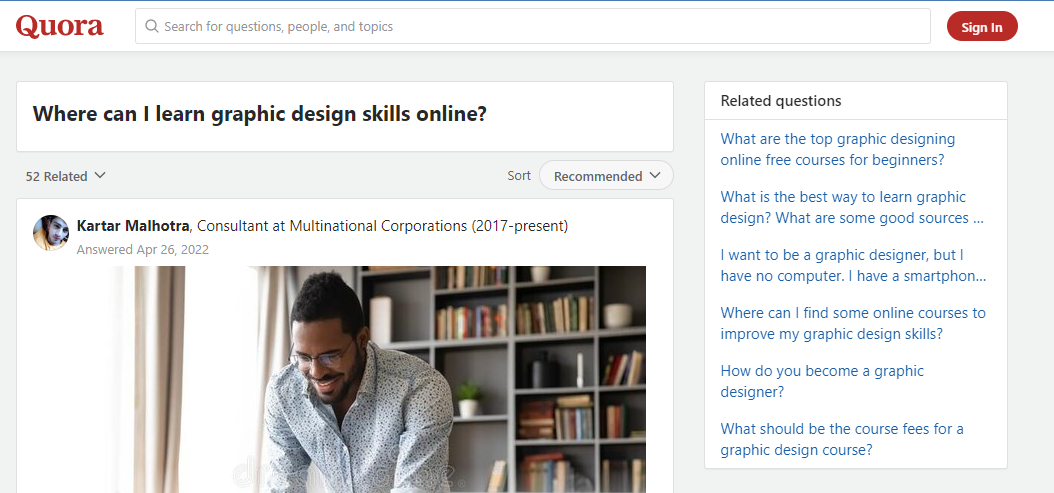 Answer Relevant Questions on Forums
This is another very underrated way of marketing online courses for free!
People join forums such as Quora and Reddit to either ask questions, share their experiences or discuss topics of mutual interest. Answering questions in these forums will boost your reach.
In addition, you are also building credibility and learning about the specific areas of interest that people tend to ask more questions about.
This will give you a ton of insight into how to write copy to better reach your audience, both with ads and content.
And on websites like Quora or Reddit, you can even link to your courses when appropriate, as long as you don't exaggerate. But much more effective is to instead link to a blog post that you wrote, to which you can add an email capture form.
You should answer check out related questions and answer them. Make sure that your answers are well-tailored to the question. Don't copy and paste.
Try QR Code Marketing, and other real world marketing tactics
If a part of your course business involves anything other than pre-recorded courses, such as for example:
seminars
in-person workshops
conferences
Or anything else that takes place in the real world: be sure to try this out.
One of the things that you want to do in your marketing material, is to give people a web link to your courses.
You want to do this in an easy way and so that they don't have to memorize your web address.
QR codes do a fantastic job of getting the offline audience online and onto your landing page.
You can place QR codes in strategic locations in your workshop or seminar material.
Combine this with a killer call to action, and for sure you are going to get some leads that you might have otherwise missed.
The best part is that you can generate QR codes for free and place them in as many physical locations as you want.
Conclusion: How To Market An Online Course?
So, what is the best way to promote an online course?
A couple of ways stand out, some short-term and others long-term. However, the best long-term promotion strategy for online courses is by far to create a blog.
But I'm talking long-term here, meaning that you should see most of your results 2 to 3 years after starting your blog. On the other hand, that's the best source of traffic available on the web, with the highest commercial intent and the highest volume, so it's well worth the effort.
Another great way to promote and sell an online course is on YouTube. There you can get some results in less time, maybe around 1 to 1.5 years.
If you want some short-term results and are willing to spend some money on it, then Facebook Ads or Google Ads still work extremely well. Facebook Ads are still less expensive right now, and they are a great way to build your email list so you might want to try them out.
Another great way to market your online course is to create affiliate programs and recruit influencers, either bloggers or YouTube creators under your niche to market your course and earn a commission for each sale.
Offering discounts and payment plans will also help to increase your course sales.
But to leverage most of these marketing tactics, you really want to make sure you publish your courses on your own website, besides publishing on marketplaces.
That is why I recommend to course creators a mixed publishing approach, as a talk about in this post: Where Should You Publish Your Online Course? (Self-Hosting vs Marketplaces).
However, leveraging many of these marketing features in some course hosting platforms might require that you subscribe to their most expensive plans, and that can mean upwards of $100 per month.
But what if you're just starting as a course creator, and you are still on a tight budget?
How can you set up your own course website and be able to use all the marketing strategies that you need like Facebook Ads, and try out all sorts of different types of discounts?
I understand this dilemma because I've been there too. I'm a course creator myself, and I understand what it's like to have to grow an audience from scratch.
This is why I founded OnlineCourseHost.com, an online course platform that is way less expensive than others, super easy to use, and gives you all the marketing features that you need to sell your courses.
The platform even comes with built-in email marketing features such as bulk email.
But more than a platform, we want to give you all the information that you need to grow your online course business successfully.
That's why we have created the Course Creator Academy where you can find everything you need to become a successful online course creator all in one place for free.
To get notified when new content is available here at the Academy, you can subscribe here to our weekly newsletter:
If you are looking to ask any questions on online course creation, you can reach me here on my Facebook group:
Join the Course Creator Academy Facebook Group
Ready to learn how to launch your first course on OnlineCourseHost.com? Here are the helpful guides for you to check out:
I hope you found this post helpful, let me know in the comments below what other topics you would like me to cover, or any questions that you might have?
Thanks for reading… and enjoy the course creation process! 😉
---
Vasco Cavalheiro
OnlineCourseHost.com Founder & Online Course Creator