What Is The Best Way To Learn How To Create Online Courses?

Platform Review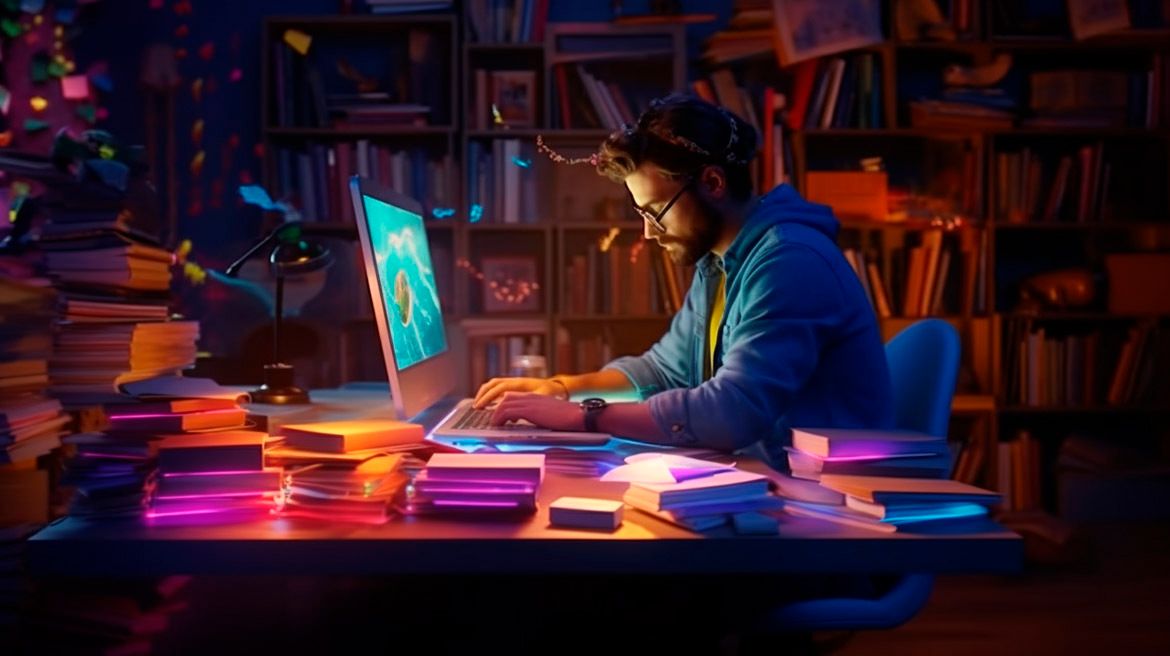 Discover effective ways to learn how to create online courses, from seeking mentorship from established course creators to following course creation experts.
It's one thing you have a wealth of knowledge and expertise in a particular niche and it's also another to know how to put together an online course on the topic.
As a beginner course creator, I understand how overwhelming it can be to venture into this business. You don't know anything about course creation, or maybe you have read a lot about the process but still don't understand how or where to start.
So, what is the best way to learn how to create online courses?
Here are the five effective ways to learn the necessary skills needed to create engaging and impactful online courses:
Follow online course creation experts
Seek mentorship from established course creators
Enroll in online courses in your niche
Read books and articles
Practice, and experiment
I am going to explain each of these tips and how you can navigate the ropes to gain more insights on how to create an online course.
I love that you're seeking this clarity before venturing into this business. Rest assured that at the end of this article, you'll know the best route to follow if you want to learn about online course creation.
You can also check out all the free guides available at the Course Creators Academy.
Let's get started!
So, what is the best way to learn how to create online courses?
Follow Course Creation Experts
For every field, there are people who have been in the game for a long time. Now, rather than jump in and navigate the process with little or no guidance, it's best to sit with the gurus and learn from them.
You'll know what worked and didn't work for them, then repurpose your strategy.
That's why I usually tell beginner course creators, to seek knowledge from these specialists and watch what they do. It's an effective way to learn how to create online courses.
A lot of them have blogs, podcasts, or YouTube channels where they share resources to help new course creators get started with creating their own online courses.
By constantly reading from the experts or watching their tutorial videos on YouTube or other streaming platforms, you'll gain insights into what works and what doesn't when it comes to course design, content creation, marketing strategies, and student engagement.
In fact, this blog is a good place to start. I have been creating online courses since 2016 and currently sharing all the tips I have learned in the process. You can read all about that on our Course Creators Academy page.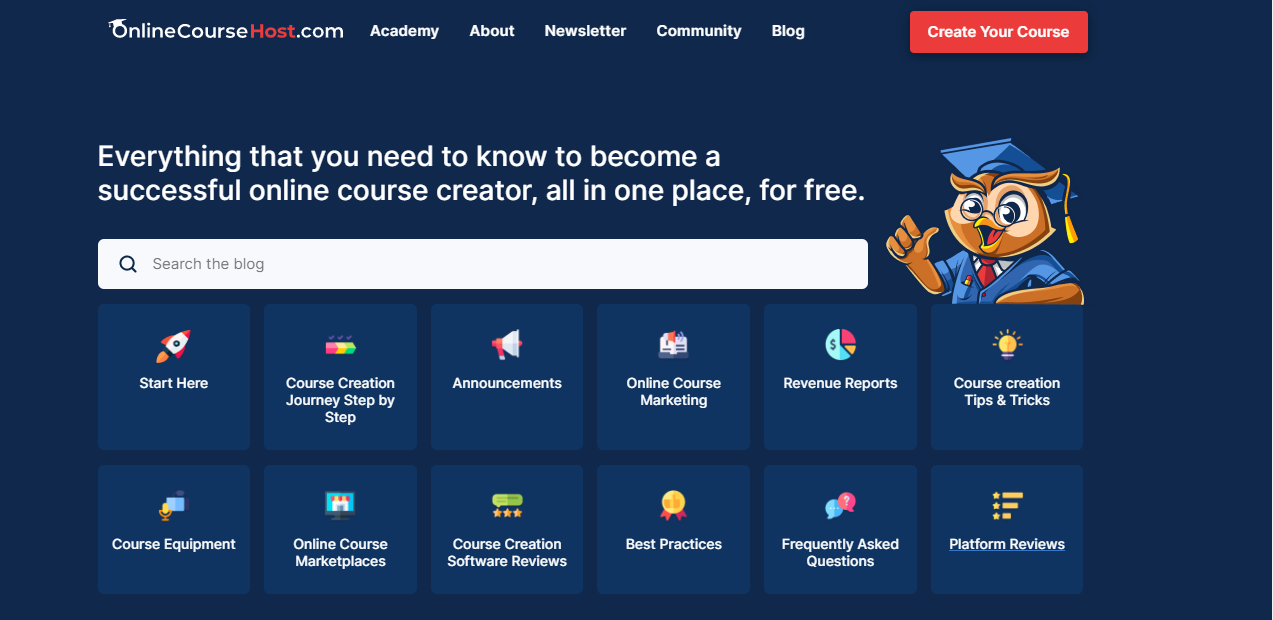 The page has everything you need to know to become a successful online course creator from course creation, equipment use, online course marketing, and platform reviews.
Sarah Cordiner is also another great course creation specialist you can check out. She has a blog filled with resources that will help you learn the ropes of online course creation.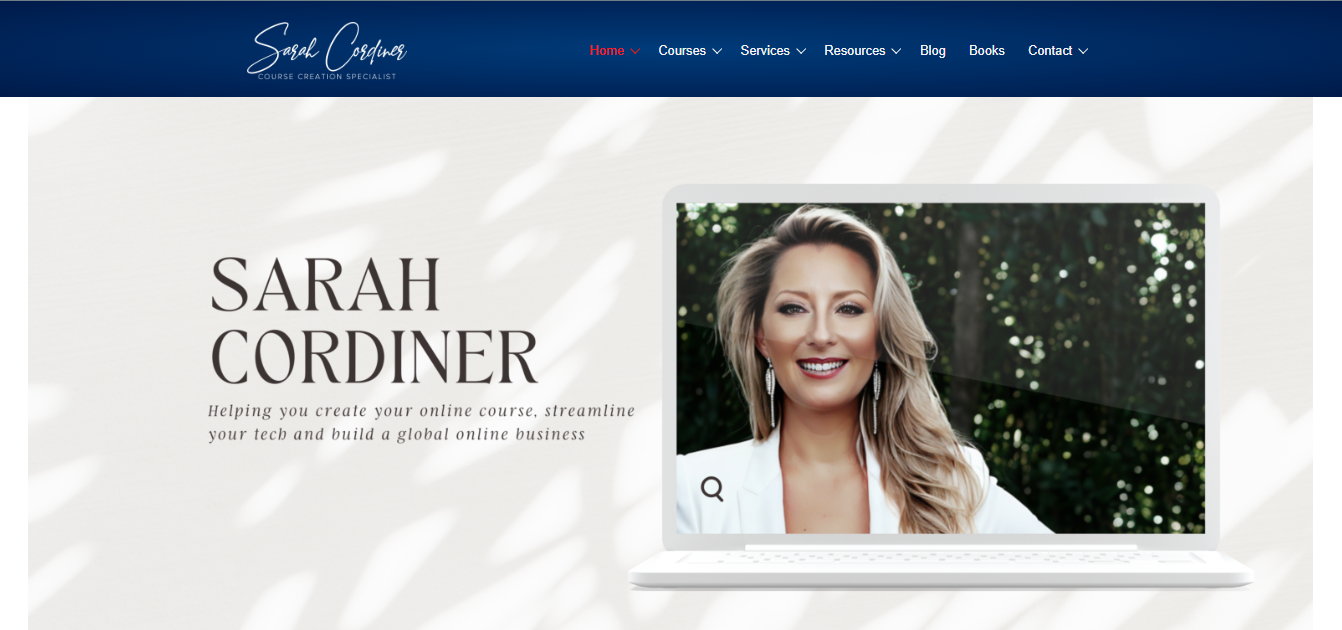 Some of these specialists also organize workshops and conferences specifically geared toward online course creation. Just keep an eye out for conferences like these. It's an opportunity to learn from experts in the field.
Seek Mentorship From Established Course Creators
Maybe you're not only interested in learning how to create an online course but the intricacies involved in creating a course in a specific niche. In such cases, you can look out for established course creators in your field and approach them for mentorship.
For example, if your niche is software development, health and fitness, or photography, you can research expert creators in that area.
Of course, you might need to pay to receive their mentorship but if you can't afford it, you can always study how they curate their courses and learn from it.
As mentors, they will give you more guidance, support, and feedback as you're working to create your courses. It will also help you to avoid common pitfalls and mistakes they made while creating their courses.
You can also join communities and forums for online course creators where you can ask questions and receive feedback, advice, and encouragement from other course creators.
For example, Online Course Creators Academy (FREE Creator Support) is a Facebook group where members both beginner and established course creators ask questions on topics related to online course creation.
From questions on how to choose a course topic, how to record an online course, online course equipment tips, and how to market and sell online courses, you'll surely get an answer.
Enroll In Online Courses In Your Niche
This is another brilliant way to learn how to create online courses. And this is especially useful if you're confused about how to analyze and put together content for your course.
In this case, search for courses with the same topic you're working on and enroll as a student. You'll gain first-hand experience as a student and learn how the course creator structured their courses and delivered their content.
You'll see how the courses were arranged in modules, including the quiz, and the assessment method.
There are a lot of online course marketplaces for you to check out. There's Udemy, Coursera, and Skillshare.  
You'll also see how these instructors are pricing their courses and their marketing strategies.
Read Books And Articles
There is a lot of information hidden in books and online articles. So if you want to stay on top of your game as a course creator, it's essential that you read lots of books on the subject.
You'll find most of these books on Amazon. But there are a lot of them and the best way to make the best pick considering the sea of books on course creation from Amazon best sellers is through personal recommendation.
So, I'm going to list some of the books that provide great insight into how to create and market your online course.
Some other recommended books are "Design for How People Learn" by Julie Dirksen and "The Online Learning Idea Book" by Patti Shank.
Check out some of these books and see which works for you. Read as many as you can including blog posts and articles about course creation.
As mentioned before, Course Creators Academy has lots of written resources and practical guidelines on how to create and sell online courses.
Practice, And Experiment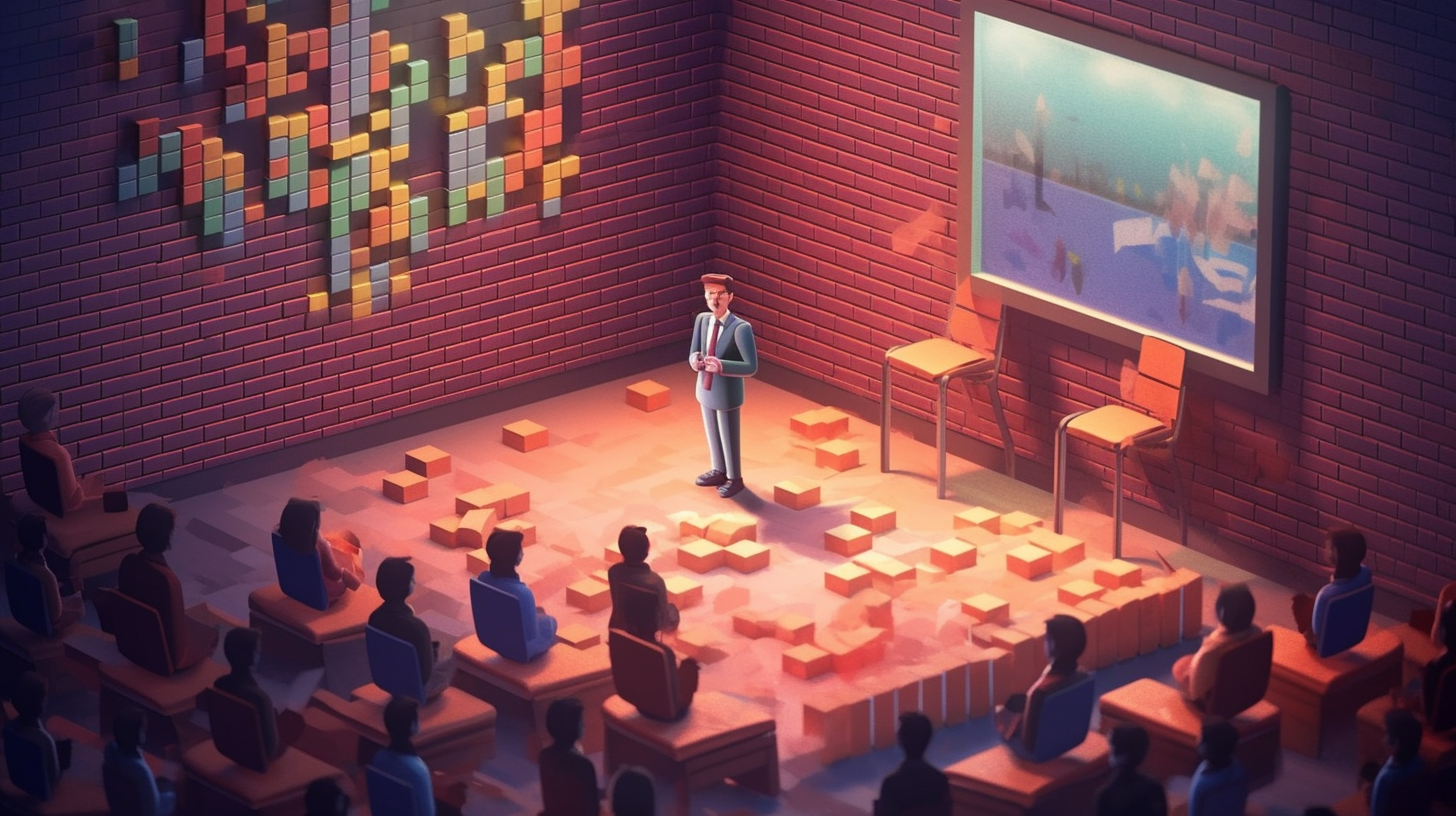 There's a popular saying that goes, "The best way to learn is by doing." As you're reading, observing, and learning from experts and fellow course creators, it's also important that you put those lessons into practice.
You don't have to create a grand course in the beginning. Just start small. You can even create a mini online course to test the waters.
You can also create a pilot course just like Television producers usually release a pilot episode of a TV series to gauge the audience's reaction before going all out.
With this pilot course, you'll test your knowledge of audience research, course design, and structure, setting up your course website, and how to price and market your course.
You don't even need to have all the equipment to start. You can simply screen record your computer screen and attach a voice-over.
To get started on this course creation journey, read the following guide:
Conclusion
Hopefully, this article answers your question on how to learn how to create online courses. The best overall way is usually is pay attention to course-creation experts and see what works and doesn't work for them.
Learn as much as you can by also reading, attending workshops and conferences, and listening to podcasts. Then, practice and experiment with what you have learned.
Don't get overwhelmed by the whole process. You can't learn everything at once. Even the most established curse creators are also seeking knowledge on how to create better courses.
So, see it as a journey that you'll continue to get better with each course you create. For now, make Course Creator Academy your go-to resource center for any question or inquiry you have about the course creation process.
And when your online course is ready, you need a simple-to-use hosting platform like OnlineCourseHost.com to host your course and start selling.
Our platform also has the best marketing features like email marketing, Facebook ads integration, and built-in lead generation.
To get notified when new content is available here at the Academy, you can subscribe here to our weekly newsletter:
If you are looking to ask any questions on online course creation, you can reach me here on my Facebook group:
Join the Course Creator Academy Facebook Group
Ready to learn how to launch your first course on OnlineCourseHost.com? Here are the helpful guides for you to check out:
I hope you found this post helpful; let me know in the comments below what other topics you would like me to cover or any questions that you have.
Thanks for reading… and enjoy the course creation process! 😉
---
Course Creators Academy, a community by OnlineCourseHost.com
Founded by Vasco Cavalheiro
Online Course Creator