9 Essential Skills You Need To Succeed As An Online Course Creator

Platform Review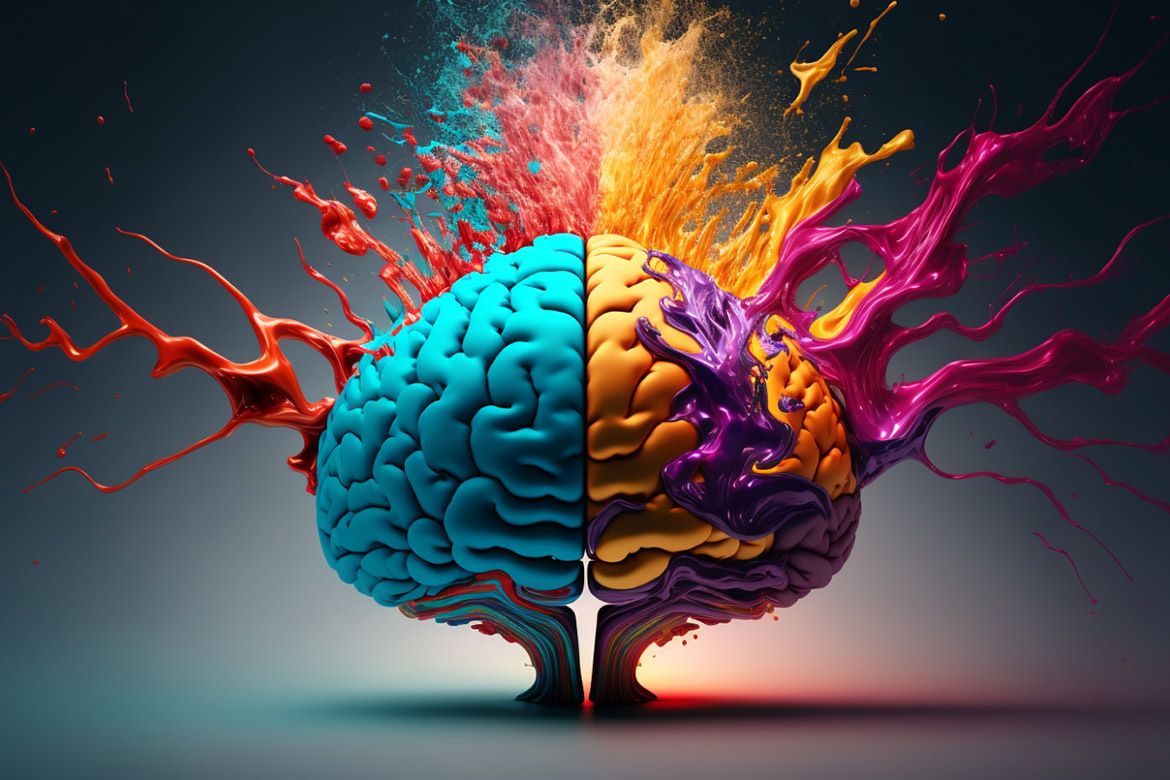 Learn what are the most important skills that you are going to need to be successful in the online course creation business.
So, you have decided to create a digital source of income by sharing your knowledge with your students through online courses.
Before you embark on that journey, you should know that there are some skills that you really need to be successful in course creation.
If you want to succeed as an online course creator, the truth is that you need to wear many hats at different times.
I have been running my course business since 2016, and I can tell you that there were periods when I had to wear many different hats to make it work.
Knowing these skills has helped me in navigating my course creation journey and they will undoubtedly help you as well.
So, what skills do you need to succeed as an online course creator?
The 9 skills you need to stand out in the online course creation journey are:
Content Creation
Online Marketing
Video Recording and Editing
Copywriting
Graphics Design
Research Skills
Communication Skills
Management Skills
Financial Literacy
I am now going to explain in detail what each of these skills entails and how you can integrate them into your course creation business.
I will also suggest helpful platforms where you can learn these skills if you're yet to.
So, make sure you read to the end.
So without further ado, let's dive right in. 😉
You can also check out all the free guides that you have available here at the Course Creator Academy by clicking on the Academy link on the top menu bar.
If you are looking to learn how to sell online courses, the natural follow-up to this article is: How to Sell Online Courses? The Ultimate Guide
Content Creation
Every online course creator needs to first know how to create content. And that's because the whole process of putting together a course is basically just you creating content.
As an online course creator, you need to write blog articles, shoot and edit course videos, write a bunch of emails and copies on your social media pages, and design and provide materials for your course landing page. All these are contents.
So, at every step of your online course creation, you're producing content whether written or visual for your target students to consume.
As you're shooting those course videos, and writing the blog posts, emails, and social media copies, your paramount focus is on your audience and how they will receive your message.
That means you must first understand who they are and what they are looking for. When you're armed with this information, you can create contents that are specifically valuable to them and that they can relate to.
That's what makes you a good content creator. And when you're good at this skill, it becomes much easier to create and sell your online courses.
Online Marketing
Online marketing is also another required skill for every online course creator. And that's because online course creation and marketing go hand-in-hand.
You are not just an online teacher, you are also an internet entrepreneur and marketer, whether you realize it or not.
When creating an online course, you should incorporate some marketing tactics that will increase sales when the course is finally released.
For example, before you set up the camera to record your course, you should first pre-sell it to your target audience to validate the course idea. If you don't, you'll be producing the course blindly.
And even when your course is ready, you'll need to use tactics like email marketing, search engine optimization, social media marketing, and affiliate marketing to get it in front of your target students.
You need to understand how each of these marketing tactics works and how to best apply them in promoting and marketing your online courses.
Video Recording and Editing
This is an obvious skill you need to learn before kicking off your online creation journey. The platforms and tools you'll need to master all depend on your course niche and mode of delivery.
For example, if your course involves step-by-step tutorials on software development, video editing, or anything else done with a computer, you might consider screencast recordings.
In that case, it's essential that you learn how to use video recording and editing tools like Screencast-O-Matic, Camtasia, Screenflow, and Snagit.
You don't need to know how to use all of these tools, you just need to pick one and master it very well. Thankfully, these software programs are intuitive and easy to use.
I use Screencast-O-Matic to create my programming courses, and it's super easy to do.
In the same vein, if you are taking a Dance class or any other type of class that requires a live demonstration, you need to learn how to use a camera and video editing software like Adobe Premier Pro.
You don't need to be a pro though.  As long as you know the basics of recording, editing, and exporting videos with a particular tool, you're good to go.
If you want to learn more about some of the video recording and editing tools, check out these detailed guides I wrote:
Copywriting
During your course marketing stage, you will be writing tons of copies to promote and sell your online courses on different platforms.
First, you need a high-converting sales page that will capture your student's attention and compel them to purchase the course.
That means your marketing message must be top-notch. And rather than hiring a copywriter to write the landing page's content for you, you should do it yourself because no one else understands your target audience better than you.
Learn some simple but effective copywriting techniques and use them to write your landing page.
Aside from your landing page, you'll also be doing lots of email outreach and setting up Facebook and Google Ads to market your course.
Graphics Design
Before setting up your online school website, you'll need to get a logo, banner, and also a thumbnail for your landing page. These are necessary for branding.
Aside from that, you'll also need other promotional graphics, and infographics to publish across your social media handles. And most of all, you need to design completion certificates for your students.
A good knowledge of graphic design will go a long way in ensuring that you get all these sorted out.
You may not need to be a pro in graphics design to get started but you should at least know the basics.
Thankfully, there are a lot of tools online that have made it really easier for beginners to design their works. Some of them include Canva, Easel.ly, Pikochart, Looka, and Google Chart.
Though my favorite tool is Canva. The platform is pretty easy to use and it comes with pre-built templates that you can easily customize to your taste.
Research Skills
Research is the first and most important process when creating an online course. It is from your research that you're able to determine whether a topic is commercially viable or not.
You also need to study your competitors and understand their course creation and marketing strategies.
Most of all, you should know your audience, find out who they are, where to find them, and their deepest needs. It's also important to gather materials that will aid your course presentation.
To cover all these, your research skills should be top-notch. You need to know the right places to look for, extract, and evaluate the information such that it's relevant to your course topic.
Communication Skills
As an online course creator, it's also important that you develop your communication skills.
And it doesn't matter whether you appear in front of the camera or not, you must be able to communicate lessons to your students in a clear and coherent way. You don't want to sound boring while presenting your course.
Aside from oral communication, you must also know how to communicate in writing.
You'll be doing lots of writing, communicating with your students via emails, replying to inquiries, as well as negotiating with potential partners for your online course business.
Management Skills
Part of your success as an online course creator is creating more courses and having more students in your school, hence, the need to work on your management skills.
You need to learn how to organize and manage tasks, certificates, tests and assignments, and surveys effectively.
This skill is important to help you keep track of the progress in your business such as the number of students that have enrolled in your school, certificates given, and courses sold.
A well-managed online course business not only guarantees happy and satisfied students but also increases your brand awareness through testimonials and recommendations.  
Financial Literacy
As course creators, we tend to be more creative than analytical. So, I understand why you may not want to discuss money, finances, and taxes.
However, if you want your business to progress, you need to brush up on your financial literacy and this entails developing the right skills, attitude, and knowledge needed to make sound financial decisions in your business.
You should be able to keep track of your finances, like the total number of course sales, and balance it out with the amount spent in creating the courses.  
Tracking your finances will help you determine whether you are making profits or losses in your business.
Conclusion
As you can see, your success as an online course creator depends on your ability to step into different shoes - content creator, marketer, social media manager, accountant, copywriter, and designer.
I know it seems a bit overwhelming having to combine all these skills but it's doable.
As I stated earlier, you don't need to be a pro in all of the skills to start creating your courses.
It's okay to just know the basics.
In this era of remote learning, you can easily take online courses in those areas to sharpen your skills and start building your online course business.
Your success in this business also depends on where you decide to host your online course.
As a beginner online course creator, I understand that you need a platform that wouldn't cost an arm and a leg and one which is super easy to set up.
OnlineCourseHost.Com ticks all these boxes.
Not only is the platform affordable and easy to use but also has everything you need to sell your online course.
But more than a platform, we want to give you all the information that you need to grow your online course business successfully.
That's why we have created the Course Creator Academy where you can find everything you need to become a successful online course creator all in one place for free.
To get notified when new content is available here at the Academy, you can subscribe here to our weekly newsletter:
If you are looking to ask any questions on online course creation, you can reach me here on my Facebook group:
Join the Course Creator Academy Facebook Group
Ready to learn how to launch your first course on OnlineCourseHost.com? Here are the helpful guides for you to check out:
I hope you found this post on online course creation helpful, let me know in the comments below what other topics you would like me to cover, or any questions that you have?
Thanks for reading… and enjoy the course creation process! 😉
---
Vasco Cavalheiro
OnlineCourseHost.com Founder & Online Course Creator