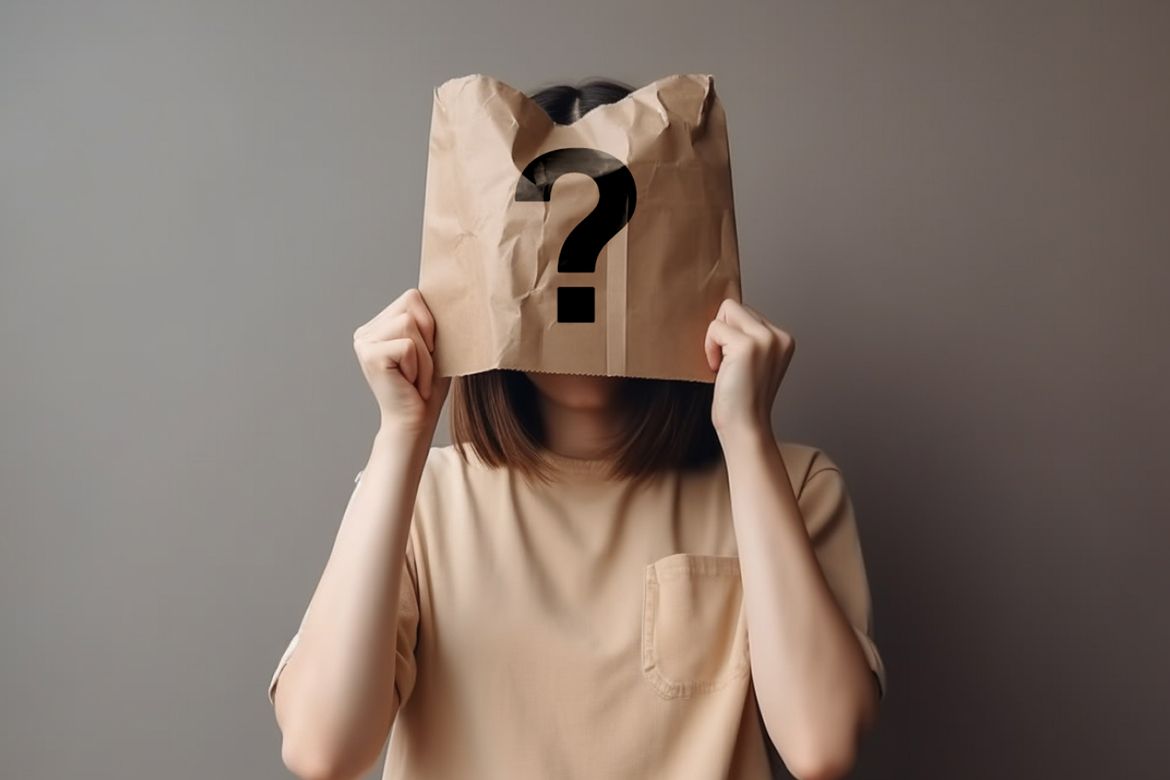 Learn what are the main advantages of owning an online course business, from freedom of location, to the revenue margins, and the absence of certain expenses.
If you are thinking about creating online courses, you are probably wondering: Is selling online courses profitable?
The answer is an absolute: Yes!! 😉
In fact, selling online courses is one of the best businesses you can have, period. I would know that because I've been running my online course business since 2016.
You can read all about my story here: How I Made $1,615,000 Selling Online Courses.
Online course creation doesn't just provide you with a great source of income but it also affords you an opportunity to share your knowledge and passion with the world.
The most interesting part is that you don't even need to be a world-class expert in your industry to create online courses.
You only need to know a lot more than your students and have insightful information to share with those in the same position that you were when you first started learning.
But that is just skimming the surface because there are just so many benefits and advantages that an online course business has when compared to most other businesses.
So, in a nutshell, what are the benefits of creating an online course?
Here are the 9 top advantages of creating and selling online courses:
Low startup capital
No physical products needed
High-profit gain
Opportunity to create something you're passionate about
No transaction fees on your earnings
Offers geographical flexibility and convenience
Guaranteed brand growth
Easy start-up process
Opportunity to position yourself as an authority
Now, let's look at these benefits one after the other.
In the end, I will give you a  quick summary of the main advantages of owning an online course business.
So without further ado, let's dive right in.
You can also check out all the free guides at the Course Creator Academy by clicking on the Academy link on the top menu bar.
If you are looking to learn how to sell online courses here is my most detailed guide on it. In it, I talk in detail about all the strategies that have worked for me:
How to Sell Online Courses? The Ultimate Guide
You might also be interested in these other posts, where I talk about how to market and sell online courses:
Low Startup Capital
One of the setbacks a lot of people face in making an online business is the capital needed to start it up. But that's not the case with creating and selling online courses.
In fact, in most cases, you don't need almost any capital.
The biggest investment needed is the TIME dedicated to creating and putting your course together.
If at all there's a monetary investment, that will be primarily needed in getting the required equipment to record and edit your online course.
You might need a camera, a functional laptop, and a microphone.
And you probably already have a computer, and a camera in your phone that will work just fine, so you really only need a microphone.
And they don't need this to be high-end equipment.
Also, you can even choose not to record yourself if you're not so natural on camera, like me.
After all, the most effective and simplest method to record and produce an online course is to film your desktop and record your voice with the microphone.
If you are looking to purchase your course creation equipment, check out this guide that I wrote: Affordable Online Course Equipment.
Setting aside money to host your videos on a course creation platform is also another monetary investment required.
Thankfully, there are super affordable platforms out there that you can start with.
A great example is OnlineCourseHost.com.
Not only is this platform super easy to use but highly affordable as it was created with beginner course creators in mind.
There's a free trial that you can explore before moving ahead with the paid plan.
You might also consider an advertisement budget, but it's okay if you can't afford that at the moment.
There are free platforms like Facebook Groups, Quora, and Reddit, where you can advertise and sell your online courses when it's ready at no cost.
Alternatively, you can even pre-sell your online course. It simply means selling your course before it's even created.
Interestingly, this is currently one of the best ways to create online courses that sell.
Aside from the revenue generated upfront, it mostly helps to validate your course idea.
I wrote an in-depth guide on How To Pre-Sell Your Online Course (3 Effective Options)
All in all, online courses make money and they don't require much start-up capital as opposed to many other online or physical businesses.
For example, if you're to set up an eCommerce store, you might have to invest at least some money to buy the products, ship them and market them.
But when it comes to online courses, unlike any other business, there are hardly any upfront costs at all, other than your own time.
No Physical Products Needed
Another interesting aspect of selling online courses is that you don't need to have any physical products to kick-start your business.
Because online courses are digital products, you don't have to worry about investing so much time and money in finding a supplier or manufacturer for your own goods.
Also, there are zero shipping and handling costs involved!
You also don't need to worry about where to store the goods or deal with stocks and returns.
Nor do you need to bother or stress yourself with manual paperwork, everything is automated.
With online courses, everything is done online. You simply create your courses, upload them on your website, and manage them from your course platform.
A platform like OnlineCourseHost.Com has simplified the process more by providing you with all the tools that you need to create and build your online school from scratch, all in one place.
There are marketing tools like discount coupons, email marketing, Facebook ads integration, and many more marketing tools geared toward driving more sales to your online courses.
Then there're branding tools to enable you to upload your content and customize your website appearance.
High-Profit Gain
Another great reason for starting an online course business is the extremely high-profit margin involved, which is unlike any other type of online business.
With online courses, you have very few expenses involved, other than paying for the occasional software that you need.
This could be a video recording application or an online course platform for example.
But other than that, an online course business has almost no expenses, compared to a traditional business, or even to other online businesses.
Because the product is digital and it only costs your time to produce, the profit margins are huge.
Your biggest expense will be by far your own salary, and that is pretty much it. All other costs are negligible, so you can keep most of it as profit.
But after a while, I do recommend that you spend a bit of the revenue to further optimize your business, by hiring a video editor for example.
Opportunity to Create Something You're Passionate About
There are so much more benefits to creating an online course, that don't show up in your business bank account.
You just can't put a price on the happiness that comes from dedicating your time to teaching others a topic that you so deeply care deeply about.
The thing about creating online courses is that:
If you have a skill, you can teach it!
If you have unique expertise or insight, you can share it!
If you have a hobby or interest, you can build upon it!
The best courses that will make you money are those you're highly interested in, by far.
In fact, most successful online course creators today are creating courses they are deeply passionate about, and care about.
You wouldn't invest so much time creating content on a topic or niche you're not interested in, because it just takes so much time and energy.
Sometimes you will spend months preparing and recording a course, and working on it the whole day. The only way that you can spend that much time creating educational content is if you really care about it and enjoy the topic.
And you know what they said about doing something you're passionate about? Aside from the sense of fulfillment it brings, there are also much higher chances of becoming successful at it.
If by nothing else, because you like it, you will keep going when things get tough because it matters to you.
All businesses have their trying times, and if you're not passionate enough, you'll give up before the journey even kicks off.
No Transaction Fees on Your Earnings
Another beautiful benefit of selling online courses is that you're not entitled to pay any commission from your sales.
This is only true if you sell your courses directly on your own website though. If you sell your courses in online marketplaces, they will take a cut out of the sales price.
For example, if you build an app, you'll have to pay up to 30% commission to the app store for any paid download.
For this reason, I recommend publishing your courses on your own website, on a platform that doesn't charge any transaction fee for your sales.
For example with OnlineCourseHost.Com, there are no hidden fees or commissions attached.
You have instant and full access to your funds as soon as your student pays. And you can withdraw the full amount anytime you want.
This is as opposed to online course marketplaces, which make the sales themselves and take a cut that can be up to 75% or more.
But it's still worth it in many cases to publish in marketplaces. If you are wondering if you should publish your course in a marketplace or not, check out this guide that I wrote: Where Should You Publish Your Online Course? (Self-Hosting vs Marketplaces)
Work Remotely From Anywhere
Course creators make money selling online courses right from the comfort of their homes.
You only really need a laptop, a microphone, and a steady internet connection, and that's it!
Also, since there's no physical product involved, you're not worried about shipping fees or times. You can reach as many students as you want from different parts of the world.
Working and earning at your convenience without needing to commute to work every day.
That's an awesome level of freedom that most people don't have. 😉
But don't get me wrong. Creating online courses to sell still requires a lot of dedication and hard work.
However, when done right, it will fuel your personal freedom in ways you never imagined.
The best part is that your courses are selling even while you sleep!
And most of the work is done upfront when the course gets initially created.
With this freedom of location, you can create your courses from anywhere, even while traveling.
Just think about it: the possibilities that this level of location freedom gives you are endless.
Super Easy Start-Up Process
If you're looking for an online business that's super easy to start, online course creation is by far your best bet.
As I stated previously, you don't need much capital. You can even create your first online course almost at no cost at all!
Also, you don't need to hire anyone, you can do everything yourself from the course preparation to the recording, editing, publishing, and promoting.
You only need to be as passionate and committed about sharing your knowledge; have a profitable and popular course topic, a functional laptop, and a microphone to record the classes and then a practical way to reach your students.
How many other types of businesses, both online or offline can be started that easily? Not that many, if any at all.
And the process of creating a course is quite straightforward, once you know it. You read all about it in this post that I wrote: How To Create an Online Course? (Complete Guide, includes Free PDF)
Bear in mind that your course creation journey doesn't end with creating just one course.
You can create as many as you want, and bring them all under your online school, and sell them separately, or even offer a subscription that gives access to everything in one go, which is what I do.
Opportunity To Position Yourself as an Authority
Aside from generating direct income from selling online courses, just by publishing them, you can prove your authority in your chosen field.
In fact, a lot of executives, consultants, entrepreneurs, and influencers are tuning into this concept to become a go-to authority in their niche.
They publish a book or online courses and try to promote them as much as possible.
And by promoting their educational content, they can get contacted to give conference talks, they can get job offers that they would not otherwise get, and they can be offered collaboration opportunities.
Just getting your name known in your industry can open so many doors for you.
Publishing online courses not only gives you direct sales revenue and helps you build an audience, but it also brings you so many other professional opportunities that would otherwise not have access to.
And this all comes from the perception that you create by having an online course: you are automatically seen as an authority on your topic.
Summary and Key Takeaways
As you can see, you certainly can make money selling online courses.
And even quite a lot of it, if you chose the right topic and have the right audience size.
But aside from the financial rewards,  creating online courses gives you much more freedom to live your dream life, while also growing your career and proving your authority in your chosen industry, as well as helping thousands of people to improve their lives along the way.
So, how do you teach online courses and make passive income?
You should choose a profitable online course topic, validate the idea by pre-selling it, dedicate enough time to researching, shooting, and editing the course, brand your online school then upload your courses to a good course creation platform.
You can read all about how to create an online course in this full guide that I wrote: How To Create An Online Course (Complete Guide, PDF Included).
Regarding the choice of platform, some platforms take a large commission from your course sales, while others are way too advanced for the average user.
So, which is the best platform to create a course?
OnlineCourseHost.com is the best platform to create your online course, especially for beginner course creators.
The platform is super user-friendly, and equally affordable, especially for new course creators working with a tight budget, but also for established professionals.
In addition, you have all the tools that you need to market your course, such as the ability to send bulk emails straight from the platform, so you don't even need a third-party email provider.
Also, there are no hidden platform commissions, so you get 100% of your sale value in your bank account (except for the inevitable Paypal or Stripe fees).
But more than a platform, we want to give you all the information that you need to grow your online course business successfully.
That's why we have created the Course Creator Academy where you can find everything you need to become a successful online course creator all in one place for free.
To get notified when new content is available here at the Academy, you can subscribe here to our weekly newsletter:
If you are looking to ask any questions on online course creation, you can reach me here on my Facebook group:
Join the Course Creator Academy Facebook Group
Ready to learn how to launch your first course on OnlineCourseHost.com? Here are the helpful guides for you to check out:
I hope you found this post helpful, let me know in the comments below what other topics you would like me to cover, or any questions that you have?
Thanks for reading… and enjoy the course creation process! 😉
---
Vasco Cavalheiro
OnlineCourseHost.com Founder & Online Course Creator