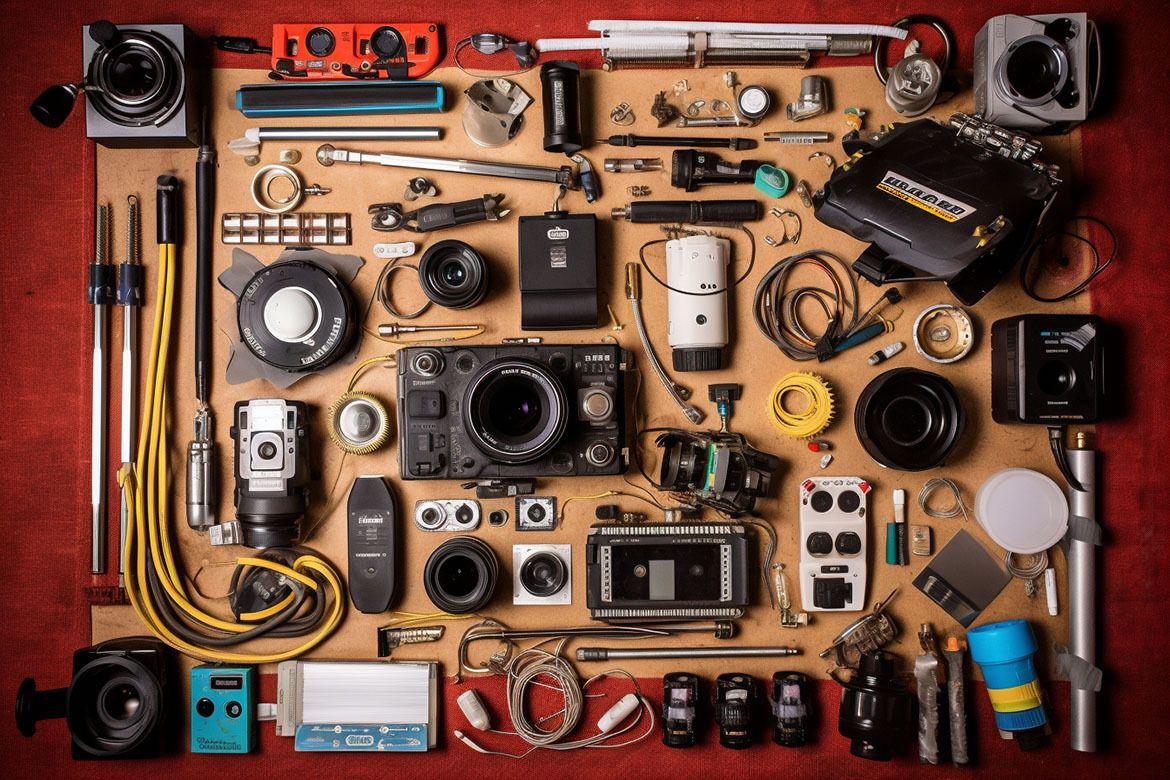 Learn from a seasoned course creator what are the best online course creation tools that you really need - just the very best and the most useful.
I am a course creator with several online courses, and have been in this industry since 2016.  And I can assure you that there are lots of online course creation tools out there, both free and paid.
And often, it can get really confusing what course creation tools you need, which ones to avoid, and whether or not you have to spend a lot of money on some of them.
The answer is: No! 😉
In fact, you can make this as complicated or as easy as you want, it's up to you.
I'll show you the best online course tools that will give you a competitive edge in creating, marketing, and selling your online course successfully.
These tools are divided into several categories, ranging from recording and editing your clips to hosting your course, creating support documents, and marketing, among others.
I don't believe providing you with a gigantic list of tools is helpful, so I'm going to focus only on the very best ones.
In addition, I'll select a winner per category to help you make a more informed and quick decision.
So without further ado, let's dive right in! 😉
You can also check out all the free guides that you have available here at the Course Creator Academy by clicking on the Academy link on the top menu bar.
Screen Recording and Editing Tools
Screen recording and editing tools for video and audio clips are essential for creating your online course.
The basic idea behind these online course tools is that you can record anything on your computer screen, and also the audio to go with it.
You can also use them to edit and trim your videos and audios and add features, overlays, and other effects.
If you are looking to learn how to create screencasts, which are highly effective and easy to produce educational videos, check out this article that I wrote: How to Screencast : The Complete Video Creation Guide
Here are my top three suggestions for online course creators and other experts who want to share their knowledge in an engaging and visually appealing manner.
This choice is based on usability, cost, and quality.
Camtasia (Best for Windows)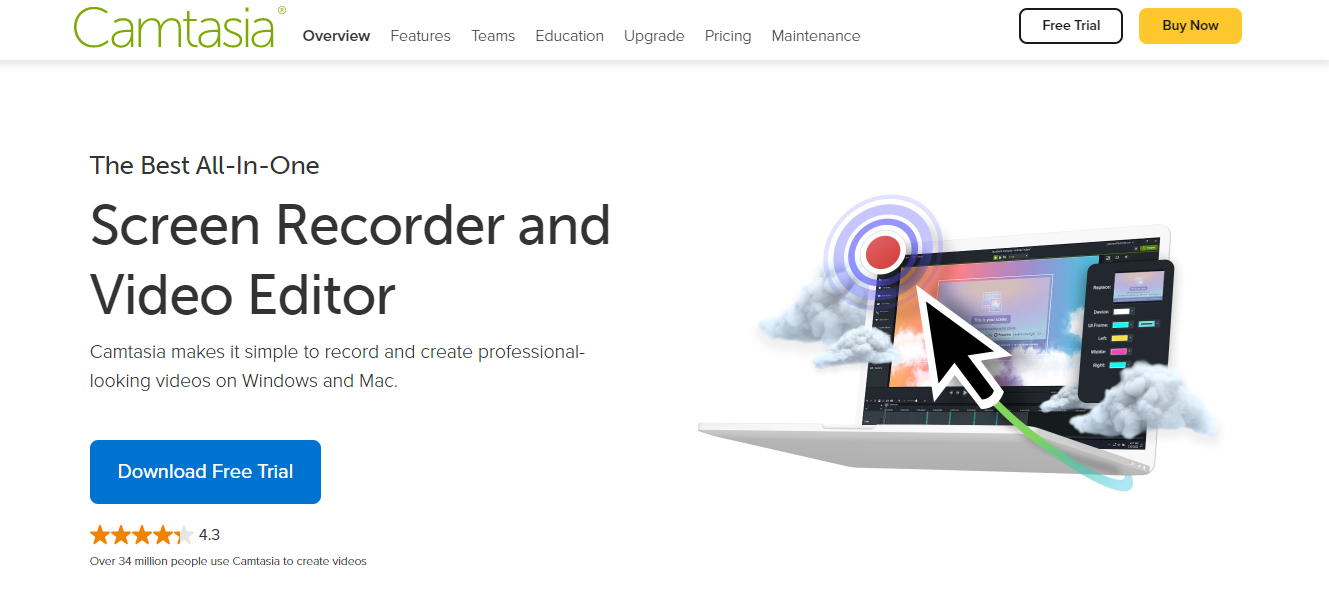 Camtasia is a popular course creation software that provides a wide range of exceptional screencasting and editing capabilities at a very reasonable price while remaining extremely simple to use.
It is compatible with both Mac and Windows computers.
Without prior video experience, you can easily add annotations to your videos, insert professional-looking transitions, interact with students via quizzes and tests, and use a variety of special effects.
Camtasia is the most expensive in this category, but it is also cost-effective. If you're not sure about spending that much on a software right away, you can use the 30-day free trial to get a feel for it before making a financial commitment.
Check out our detailed Camtasia review to learn more about this tool.
ScreenFlow (Best for Mac)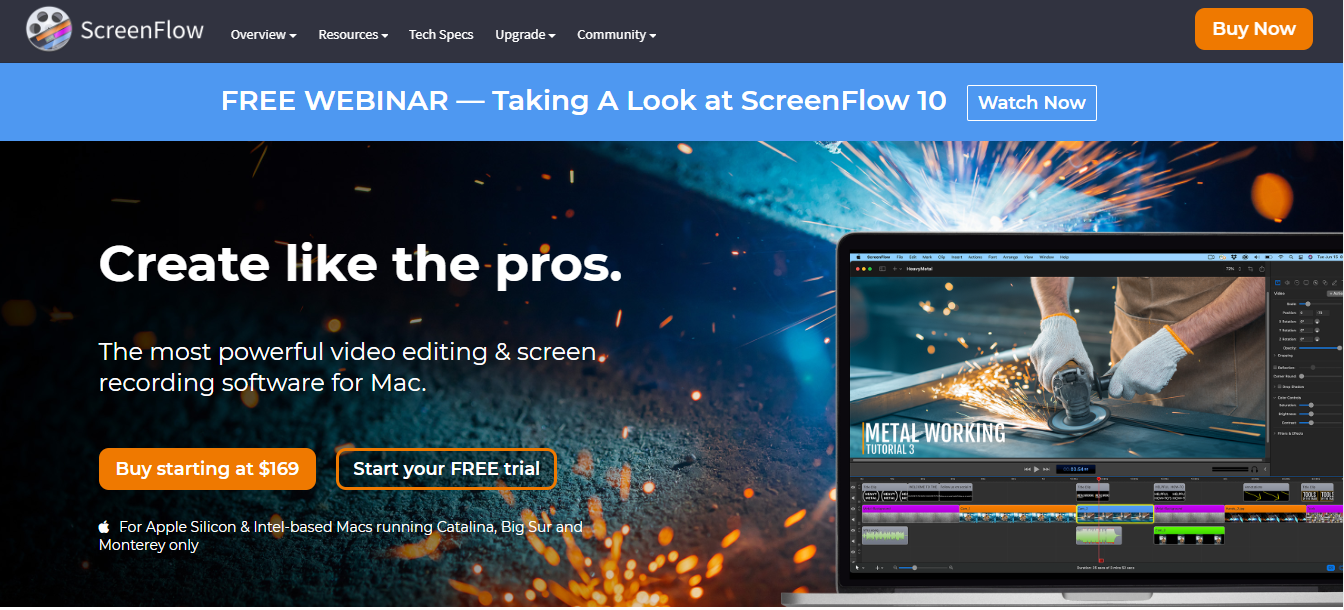 ScreenFlow is a powerful all-in-one screencasting and editing tool for Mac users that covers screen recording and editing tasks in a remarkable, user-friendly manner.
This happens to be my personal preference, and the one I use.
I'm a Mac user who has been using ScreenFlow for years to create my courses, and I highly recommend it.
It can pretty much go head to head with Camtasia in terms of features, and it has a much lower price, which is even better. This is a no-brainer if you're a Mac user who regularly creates screencasts, or other types of video.
You can get a 30-day free trial, just like Camtasia. The trial is not time-limited.
However, the ScreenFlow watermark will appear on all exported videos (during the trial).
Screencast-O-Matic  (Most Affordable)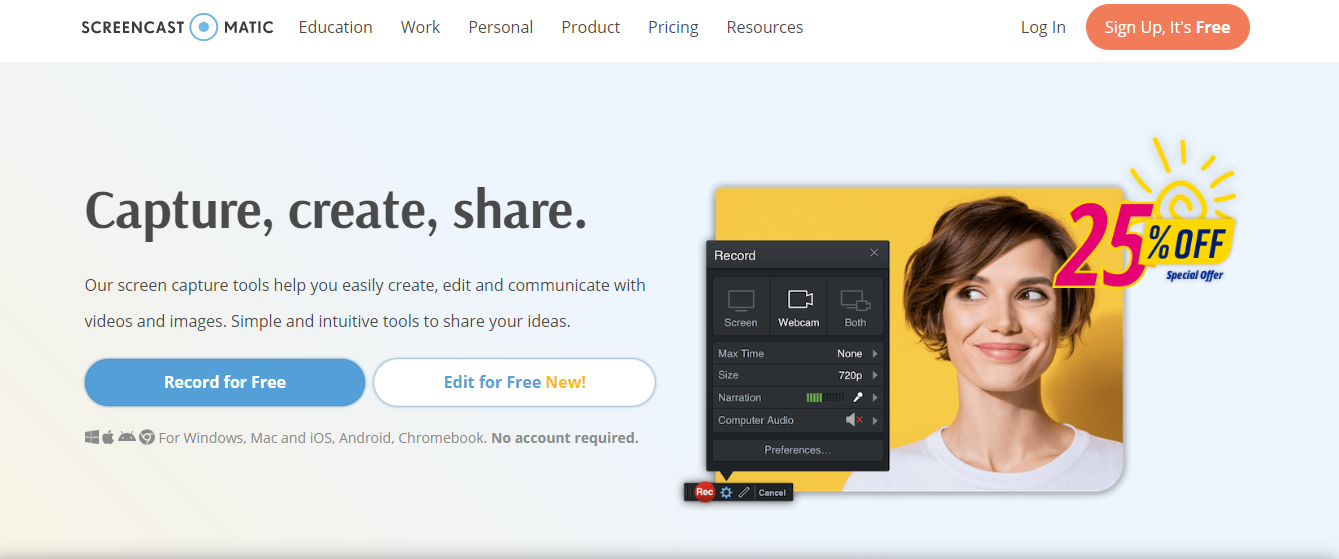 For all-around affordable screencasting software that also gives you great options for editing and managing screenshots, Screencast-O-Matic is a top choice, and it works on any computer and device.
It's a cloud-based service: once you've finished recording, your video file is uploaded to Screencast-O-Matic's server and stored there until you need it again.
It's a lightweight tool that works perfectly on Windows, Macs, iOS, Android, and Chromebook, and it's available in both free and paid versions.
In addition, Screencast-O-Matic integrates easily with many popular tools used by course creators, such as Slack, Zoom, Google slides, Gmail, and so on.
You can read our full Screencast-O-Matic review here.
Loom (Best Free Plan)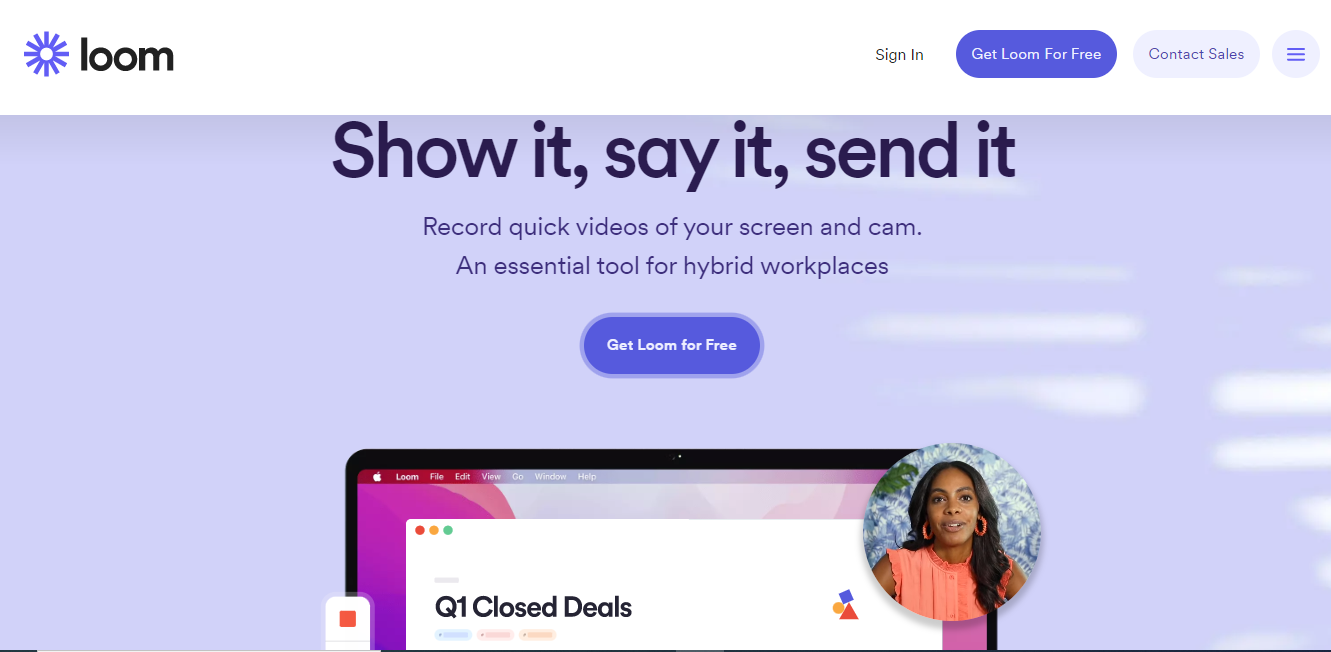 If you are an online course creator just starting out and you want to avoid purchasing commercial software just yet, then this is probably the best option for you.
Loom is essentially a screen recording tool for meetings and hybrid workplaces.
However, it also has some excellent video editing capabilities that come in handy to course creators, especially beginners.
It definitely won't give you as many options as Camtasia or ScreenFlow, but it can be a good starting point.
You can check out our blog for a step-by-step guide on how to record and edit your online courses with Loom.
Overall Winner: Screencast-O-Matic
Screen-O-Matic comes out on top, in my opinion.
It's a close call, but I'm sticking with it because it works on Windows and Mac computers, and it's cloud-based.
Not only that, it offers a free plan with extensive screencasting and editing capabilities.
The free plan does have some limitations, but none of them should be a deal breaker. Besides, you can easily upgrade to the paid plan, which is a lot more affordable than its close competitors.
Online Course Hosting Platform
There are numerous platforms available if you are looking for an online course hosting platform or a learning portal.
But I've narrowed my favorites down to the list below and explained why I prefer them.
However, if you want to learn more about this, please see our blog post below, where I have written in detail about even more platforms, and in more detail:
Best Online Course Platforms (With Category Winners)
In fact, choosing the right course platform can be so overwhelming, that I wrote an entire article on how to choose the best one for you:
How To Choose an Online Course Platform (Complete Guide)
But to make things easier for you, here are my top recommendations for course creators right now.
OnlineCourseHost.com - (Best for Beginners)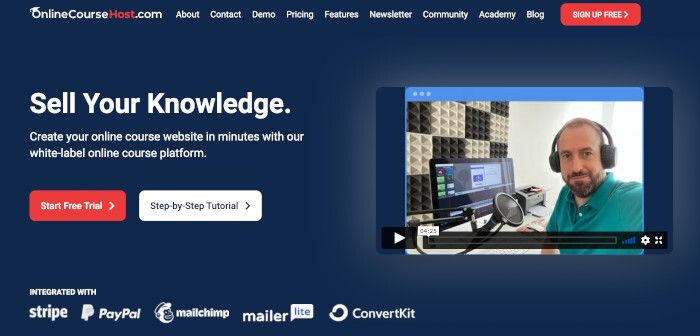 OnlineCourseHost.com is the most easy-to-use online course hosting platform that you'll find on the market today.
It allows you to create, sell and host your online courses under your own domain, and comes with built-in email marketing capabilities.
What's more?
You don't need to be a web developer or designer to be able to use it at all.
The interface is highly intuitive and easy to use such that you'll have a professional-looking course website up and running in a matter of minutes.
The platform includes key features and benefits such as:
unlimited students and courses
great course-taking experience
Powerful email marketing features (newsletters)
High affordability
Integration with Facebook paid ads
This is your best choice if you're just starting out as a course creator.
You can read more about the platform and features here.
Thinkific (Best Free Plan)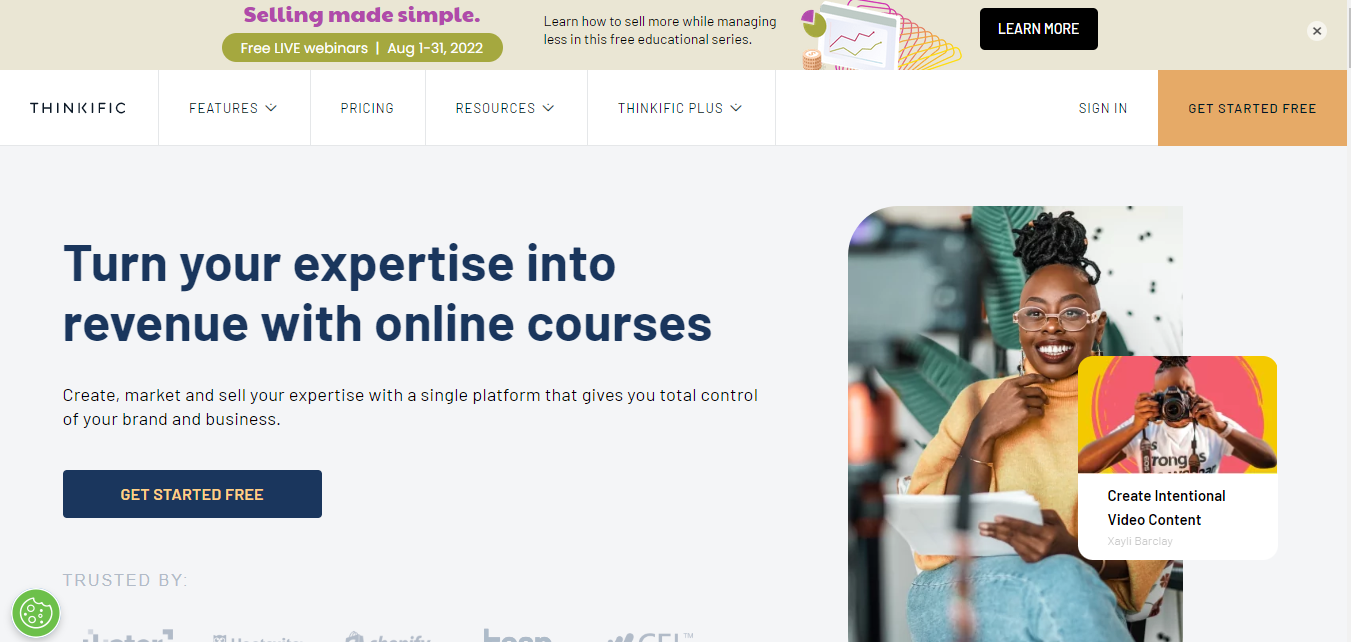 If you don't have enough money to pay for a subscription or simply want to try out a platform before committing, this is a good option.
Thinkific's free plan is super useful for creating, marketing, and selling online courses. On this plan, you can have an unlimited number of students and create one full course, and sell it.
This includes all of your video hosting needs. You'll also have access to their quizzes and surveys, templates, support, and any revenue you generate.
In addition, it is easy to navigate as a user and simple to set up.
So, you see what I mean? Even though you can't afford a paid plan, Thinkific's Free Plan will get you by until you can.
But notice that the free plan, like all free plans, is not really viable in the long term. You will eventually need features like a custom domain, discount coupons and completion certificates, to name just a few features that are not included in the free plan.
This is normal in a free plan though, and from all the free plans available out there, Thinkific is the most generous.
Kajabi (Best All-In-One Course Platform)

Kajabi is an excellent choice if you need a platform to create, manage, and sell various types of digital products (not just courses), and if you have a business that needs multiple different web domains.
With Kajabi, you can organize, showcase, and manage all of your courses, as well as other products and services such as podcasts, coaching and webinar sessions, membership programs, all from a single platform.
The platform automatically incorporates them into your website.
Although it has a huge number of features and tools that allow you to do a lot more, I think its pricing plans are a bit expensive, and aimed at established business owners with medium-sized businesses.
Kajabi, like many others, provides a 14-day free trial to test-drive before committing to a paid plan.
Teachable
Teachable offers a robust learning management system that supports a variety of content formats such as videos, audio files, quizzes, and so on, as well as unlimited video hosting and a well-designed course player.
It includes a number of useful features for marketing and selling online courses, such as the ability to create a website, create coupons, run affiliate programs, accept payments, and so on.
What's more, it is super easy and efficient to use, and you can complete your course online even if you have no technical knowledge. Teachable pricing is also very reasonable.
If you are looking for an all-in-one solution for your online course at a low cost, Teachable is a great option.
The user interface is intuitive. This makes creating and organizing your content effortless and offers tons of customization options.
Overall Winner: OnlineCourseHost.com
Onlinecoursehost.com is currently the most affordable online course hosting platform on the market, and also the easiest to use.
It is designed to assist beginners and professional course creators in launching their course creation businesses without being crippled by high hosting costs.
You can get the most amazing features of any course platform for just $15 per month.
In addition, there are no transaction fees, and it includes email marketing features like bulk emails (newsletters), which is huge.  
Most platforms charge hundreds of dollars per month for a plan with this feature alone, but not this one.
All of these benefits and more are what make OnlineCourseHost.com my overall winner.
Recording Equipment and Tools
In this section I'm going to talk about the most important equipment that you need to create a course, such as a microphone, camera, etc.
If you want to know what equipment I personally use, check out this guide that I wrote: Affordable Online Course Equipment - Complete Guide.
Microphone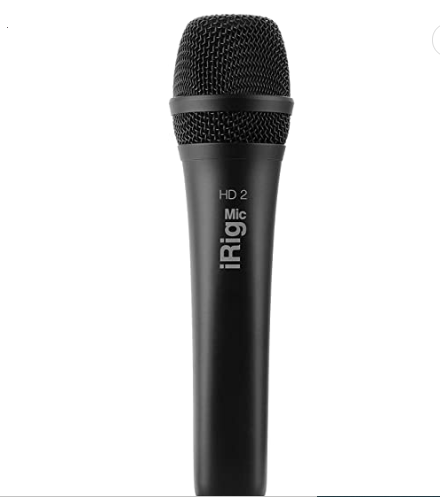 It's a fact that the success of your video depends much more on the audio quality than the video quality itself.
So, if you want to buy a good microphone, then you should put more priority on it than on the best possible camera.
People are usually very forgiving with video quality, but bad audio is usually considered completely unacceptable. So if your audio is not crisp, people will just stop watching your video immediately.
Your computer will, of course, have a microphone, but relying on that very small microphone is not the way to get the best sound in your videos.
Those built-in microphones are designed to work well in phone calls, but not to record professional-sounding audio.
To get better sound, consider using either a directional microphone that picks up only what it is pointed at, or a lavalier microphone.
You don't have to spend so much though.
A great microphone can cost you somewhere between $20-$150 and will last you for many years.
Here are some options:
Video Camera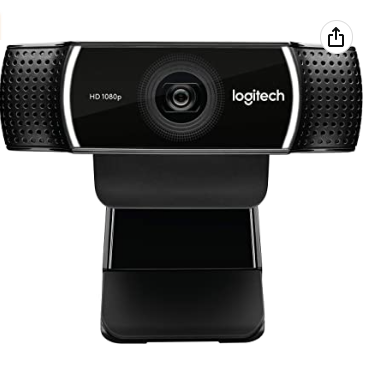 If you want to create high-quality video courses, spending a lot of money on a high-end video camera can be tempting.
Most first-time course creators believe they must use a DSLR camera to record these videos, but this is not the case.
It is unnecessary to spend a lot of money to obtain excellent, high-quality videos.
Any simple camera nowadays will suffice, and you may already have a web camera built into your computer that will work perfectly.
However, if you want to look into other options, you should consider any of the following:
Smartphone Camera (Free): This can be a good place to start. Smartphone cameras, particularly iPhone cameras, are so good at recording videos that you may not need anything else.  So, your smartphone camera should be more than adequate for your course videos, and all you need is adequate lighting and some other basic equipment, such as a tripod.
The Logitech 1080p Pro Stream Webcam ($53): If you decide to step up to a dedicated video camera, The Logitech 1080p Pro Stream Webcam is a great option. I've used this camera and can confirm that it works flawlessly, making it ideal for customizing online courses.
Canon Vixia Series: This is a great choice if you want a more expensive option. The quality is excellent, in my opinion. The Canon Vixia HF R700 is a good choice for around $300, or you can upgrade to the Canon Vixia HF G20 HD if you want to take your videos to the next level.
Lighting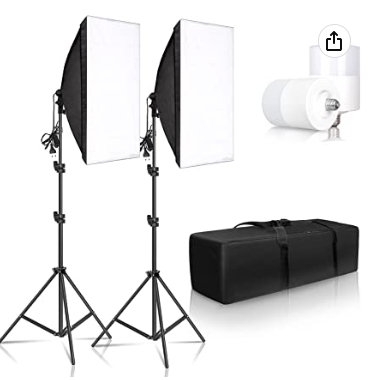 To balance the quality of your video, whether you shoot it indoors or outdoors, you will need proper lighting equipment.
Good lighting is essential for producing video courses that look truly professional.
A desk-based dual lighting setup can do a great job. However, if you want to go big and have a big budget, you could go for more professional options like:
Tripod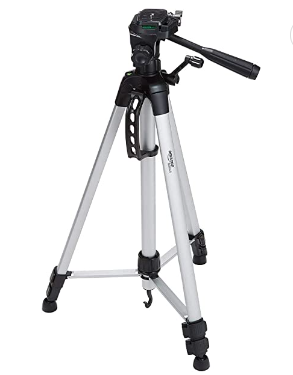 With a good camera, microphone and lighting, you're pretty much set. However, a solid Tripod is another absolutely essential piece of equipment you need.
The Amazon Basics 60-Inch Lightweight Tripod does a perfect job and comes with a carrying bag. If you're using your Smartphone as your video camera, the LOHA Cell Phone Tripod Adapter is a great choice.
Payment Gateway Tools
While selling online courses, you will need to set up a payment processor (payment gateway) to receive your money.
We suggest the following payment gateways:
Paypal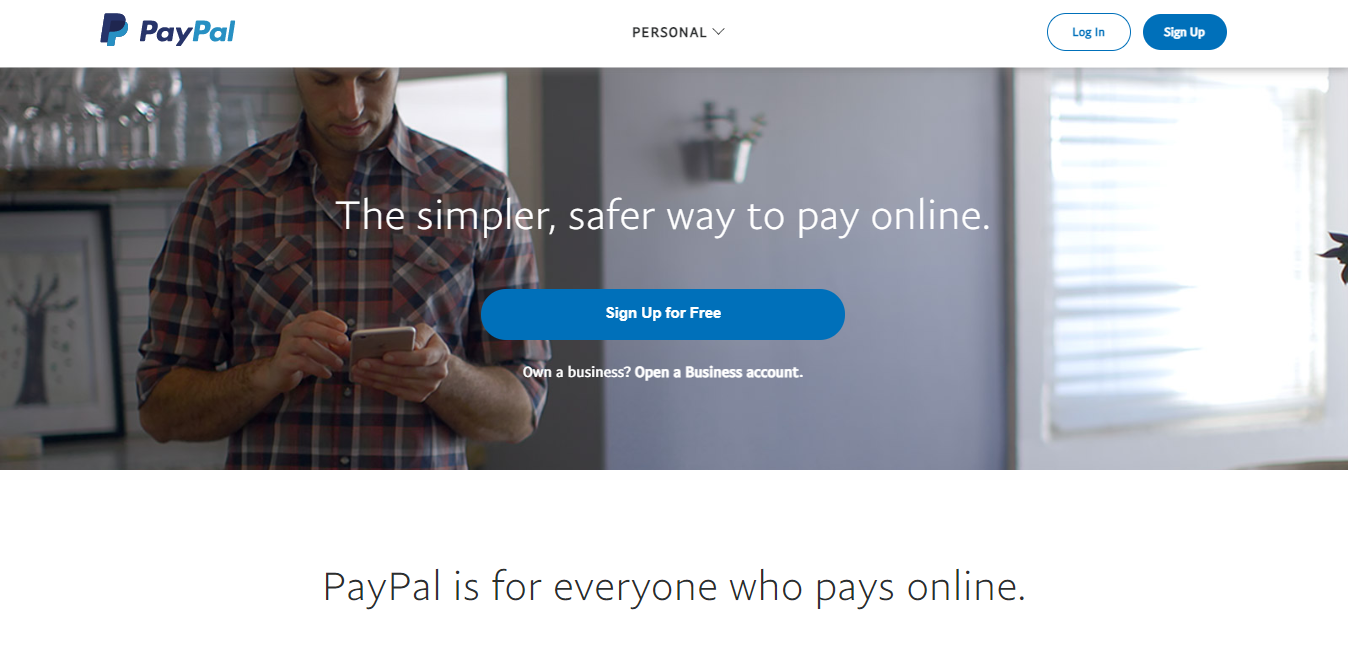 PayPal is one of the most widely used payment gateways, making it ideal for online course platforms. PayPal charges monthly fees for Pro and Advanced users. Its ease of use, as well as customer support and service, make it an excellent choice for your online course business.
While it has higher transaction fees, the flexibility and ease of integration make it worthwhile.
Stripe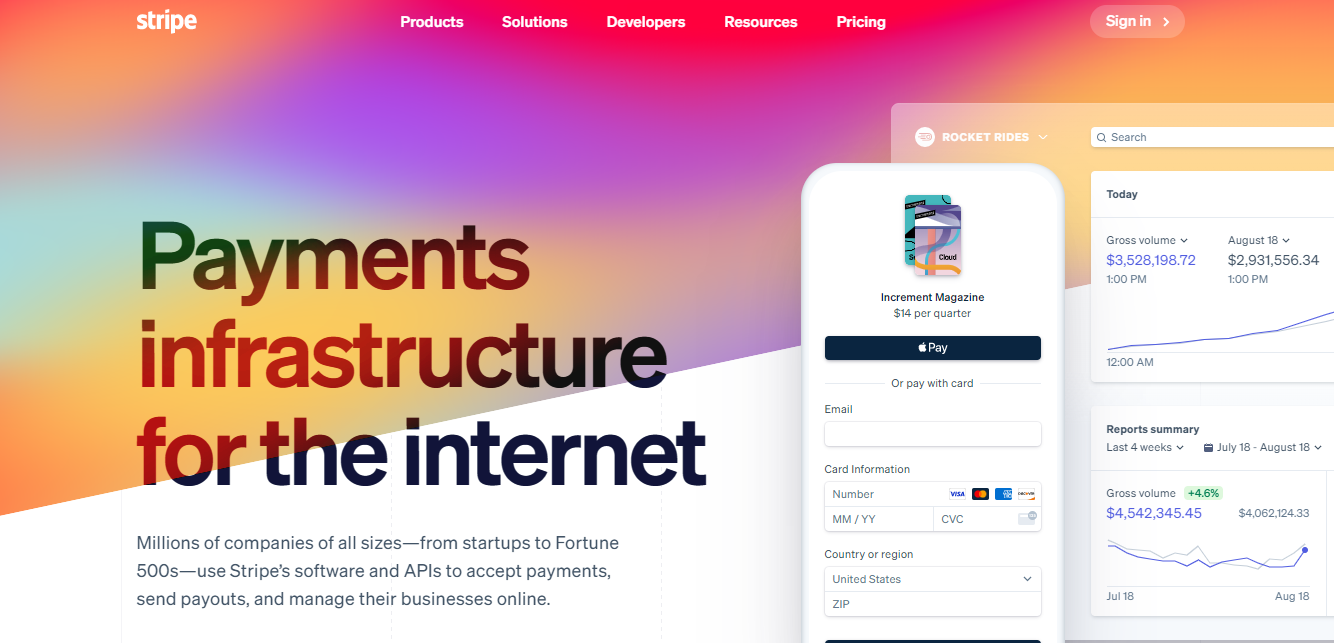 Stripe, like PayPal, provides an international payment gateway and a payment processor service. It is adaptable, quick, safe, and simple to set up. Customers can purchase your course directly from a tweet, or they can save their credit card information for one-click purchases.
Furthermore, many business owners and developers enjoy working with Stripe's platform due to its ease of integration and usability.
Its rates are also lower overall than PayPal's.
Merchant Pl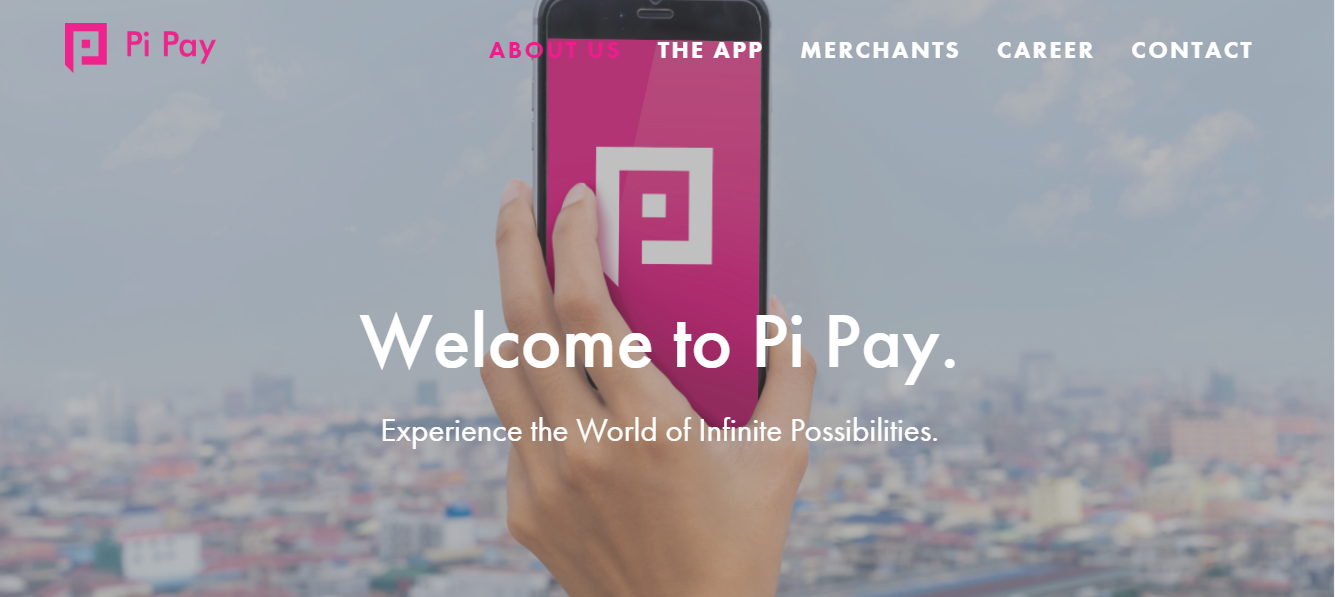 This is another excellent payment gateway. Merchant PI is a good option if you need competitive rates, advanced customer support options, and shopping cart features.
It is a great choice for e-learning professionals seeking a dependable, easy, and straightforward solution.
The credit card processing system is simple to integrate with most shopping cart software, accounting software, and web stores.
Overall Winner: Stripe
Both Stripe and PayPal are e-Commerce-friendly, and both are compatible with our platform OnlineCourseHost.com.
PayPal is a more famous brand and incredibly user-friendly, but Stripe offers a deeper feature set thanks to its powerful developer tools, including automated tax calculation, which is a huge feature.
Additionally, Stripe is cheaper than PayPal for online merchants on a per-transaction basis.
The more advanced combined with the lower costs involved makes this gateway my favorite, and I use for all my transactions in my website.
Document Editing and Management Tools.
Other essential tools for creating online training courses are document creation and editing tools, which allow you create text-based lesson content and documents to complement your video lessons.
Here are our top picks:
Google Docs

Google Docs is the most popular tool for creating text-based content for any purpose, including online courses. So you'll be using it a lot while developing your online course.
The good news is that it is entirely free. It gives you a lot of freedom to format your content whether you are connected to the internet or not, and allows you to convert documents into PDFs from within the tool.
With Google Docs, you can easily write and edit lesson texts, video scripts, cheat sheets and workbooks, and more. You can also use it to write down ideas and make a course outline.
Moreover, you can share documents on the cloud with your team members and organize your online course content in folders. Even better, each member can work simultaneously; you can see people's changes as they make them, and every change is saved automatically.
Overall, Google Docs is a pretty versatile tool, and you'll use it for various aspects of online course creation.
PDFelement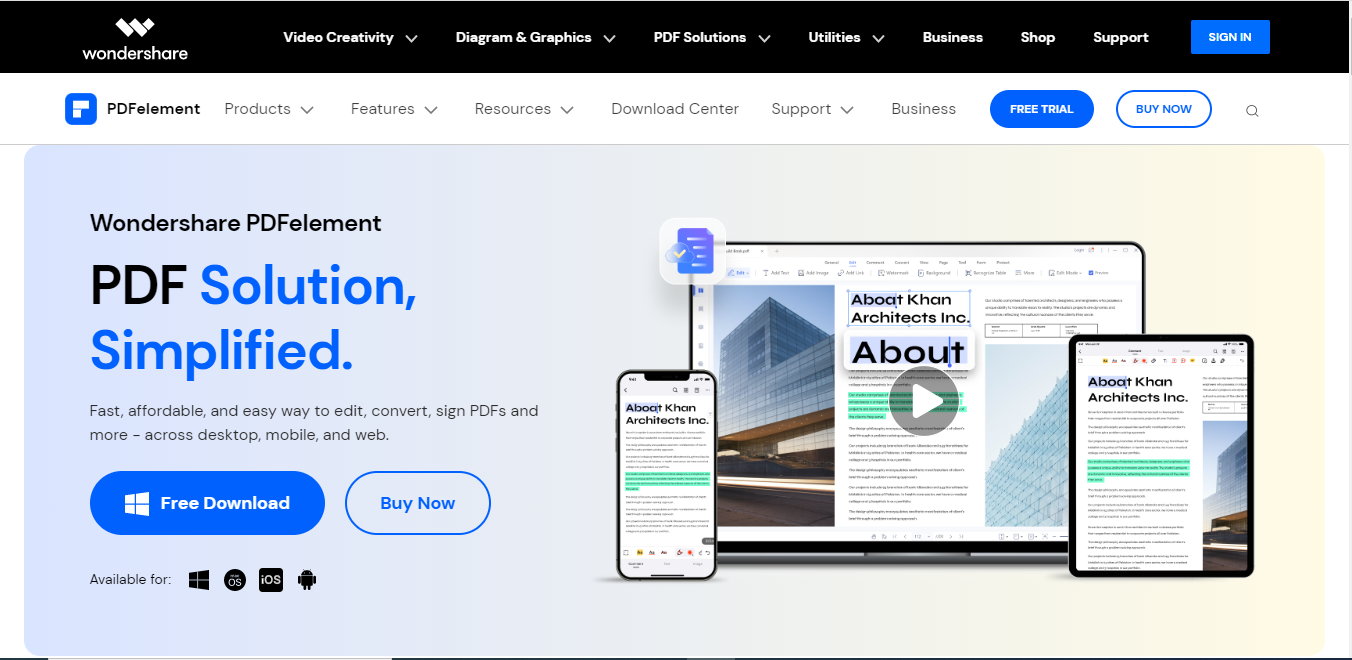 PDFelement is a perfect alternative that lets you do the necessary editing of PDF files.
It is a powerful yet easy-to-use PDF editing system with which you can create, organize and secure your text-based course content.
With its flexible pricing, fully-featured modules, and impeccable performance, the latest PDFelement version is the favorite document management system of many online entrepreneurs, as well as large companies.
Features and highlights include:
Robust editing and optical character recognition
Extracting and converting PDF documents
Creation of easily fillable PDF forms
Customization and more.
The software has a free version and supports a free trial available for Android, iOS, Mac, and Windows.
Microsoft Office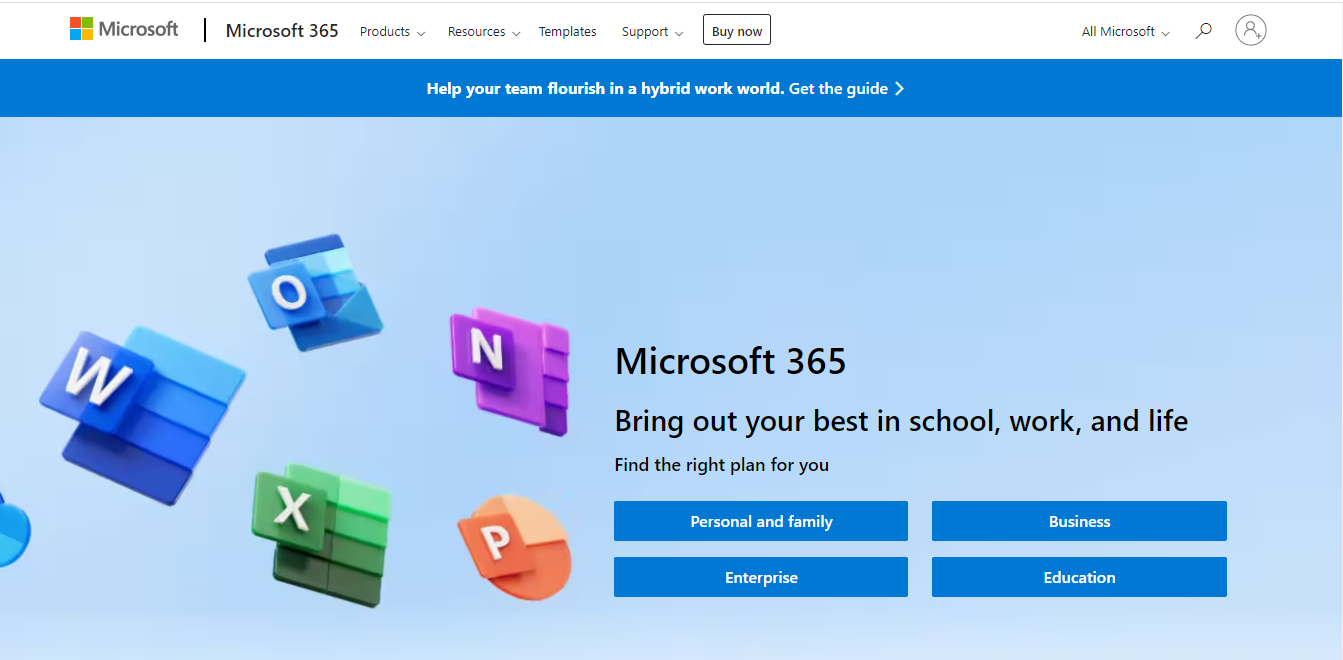 Microsoft Office is a versatile piece of software that can be used at home, in the workplace, or in the classroom. It has various pricing plans for businesses, all very affordable. Each of these plans can be tried out for free for 30 days.
Microsoft Word is perhaps the best-known of the Microsoft office tools and is the go-to word processing app for many people.
Word is still one of the best apps for writing still today, regardless of genre. It includes an extensive and sometimes overwhelming set of features, a wide range of templates, and the performance and reliability one would expect from a Microsoft product. In short, if you need to write or edit a text-based document for your course, there isn't much you can't do with Microsoft Word.
Overall Winner: Google Docs
Google Docs by far wins because it is a completely free tool with every essential feature required for your text-based course content.
It's also cloud-based, so you can also access all your documents from any device.
Presentation Tools
Creating course videos with presentation slides is a very popular course creation technique.
You can use Google Slides or Microsoft PowerPoint to create slides for your course. These are two of the most commonly used presentation tools, and you have most likely used one of them at some point in your life.
Google Slides
With Google Slides, you can create, present, and collaborate on online presentations in real-time from any device. Its rich features enable you to create beautiful presentations with text, graphics, animations, and so on while also connecting you to your other Google apps. Better yet, you can edit slides without an internet connection, allowing you to work from anywhere.
It's free to download and use on any device.
PowerPoint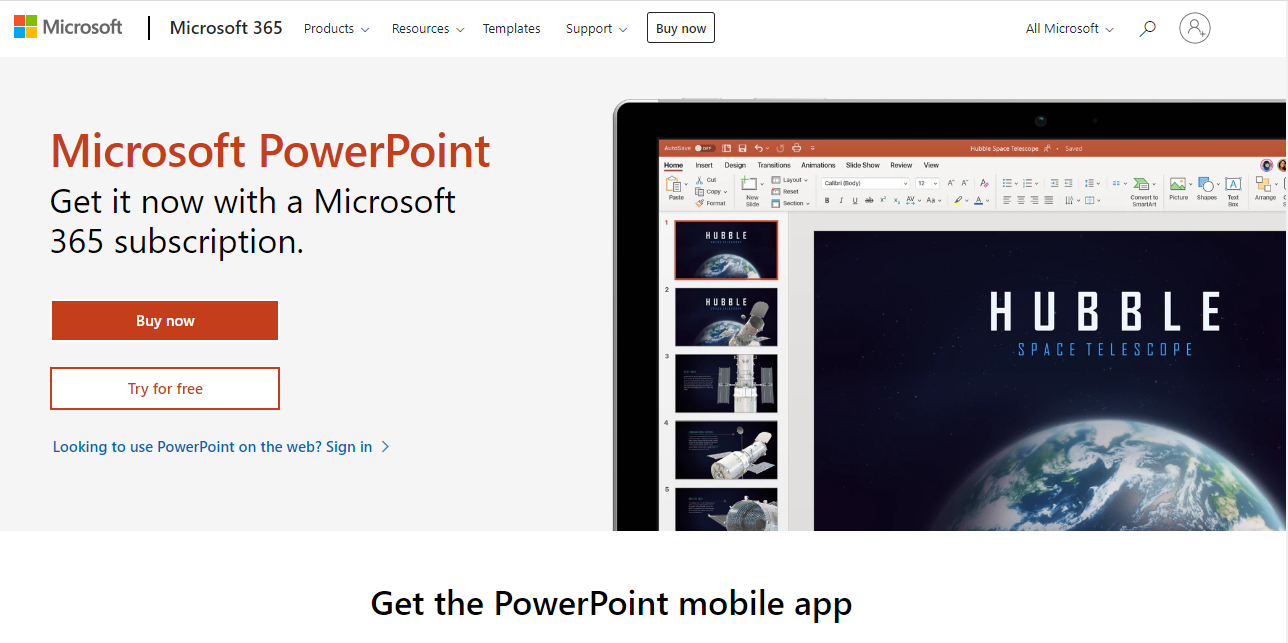 PowerPoint is another great option for presenting your course slides. You can use this to create compelling presentations with text, graphics, tables, charts, video, and audio. It allows you to add audio, create a voice-over, and add unique sound effects or other audio clips to your slides.
It is available for Windows, Macs, and mobile devices.
Winner: Google Slides
Microsoft PowerPoint has a slight advantage in terms of its ability to create animations, graphics, and so on. Still, Google Slides is easier to use and has superior template options and collaboration features.
Furthermore, Google Slides is an entirely free online course creation tool. Thus, it is perfect for anyone on a limited budget.
Graphics Design Tools
Another tool you'll need for your online course is a graphics creation or design tool. A good design is essential not only for your student's learning and engagement but also for selling and marketing your courses.
A clear and consistent design makes your product seem more professional and helps it set itself apart from the competition. You don't need to pay for graphic design because many apps are easy to use on the web and/or your smartphone.
Our top choices for this are Canva and Visme.
Canva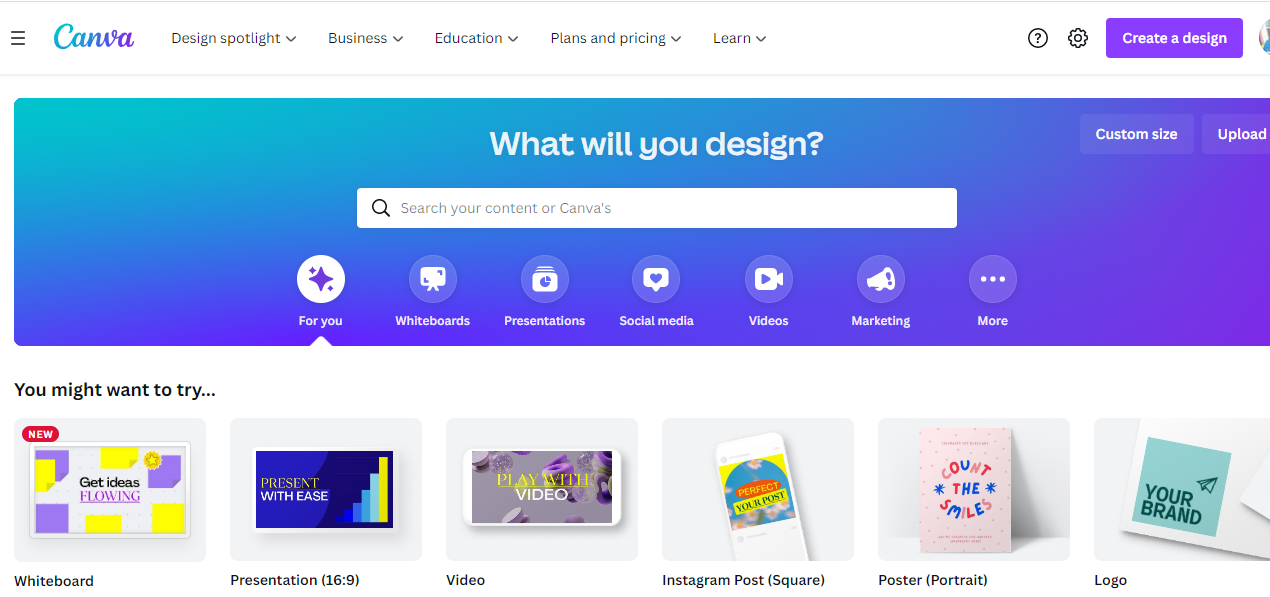 Canva will be one of the essential course creation software in your arsenal as an online course creator. It's a super simple and affordable tool. It allows non-designers to create visually appealing, high-quality graphics easily, and it should cover nearly all of your course's design needs.
You can, for example, use it to create your brand logo, video overlays, and course thumbnails. Alternatively, you can use it to create graphics for your online course page, newsletters, social media campaigns, and so on. It even has a free online video editor that makes creating short videos a breeze.
Features include:
Simple and robust design.
Pre-made templates for a wide range of applications.
Excellent organization, making it easy to find the templates you need.
In terms of pricing, Canva offers a free plan that gives you access to all its core features, and it should be more than enough for your course design.
Visme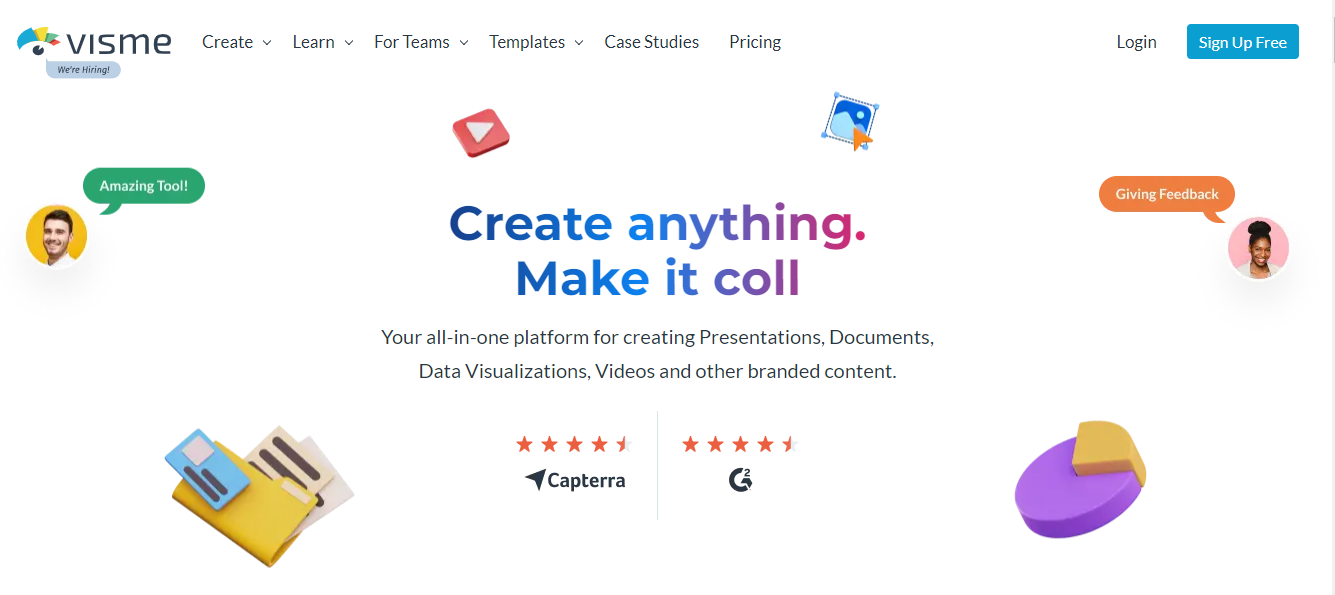 Visme is an all-in-one visual content platform that allows everyone, including non-designers, to create professional presentations, interactive infographics, beautiful design, and engaging videos all in one place.
With Visme, it's easy to create images, animated GIFs, and even shorter videos for your course. It has an intuitive interface and a wide range of pre-made templates. On top of that, it has an extensive knowledge base if you want to improve at design. So, it is definitely worth adding this tool to your course creation toolkit.
Winner: Canva
Overall, Canva is the best option for creators who want to create high-quality graphics and videos as quickly as possible.
Although Visme is easier to use and slightly more powerful, Canva is less expensive and has more robust social media sharing features.
Webinar/Live Session Tools
Introducing live sessions in your course to create blended learning experiences is an excellent way to increase student engagement.
For example, you can use live sessions to hold workshops, weekly calls, guest sessions, and so on. You can also include a premium tier in your course where you can exclusively offer these sessions.
There are tons of options available for this, but Zoom and Google Meets are excellent options for accomplishing all of the above.
Zoom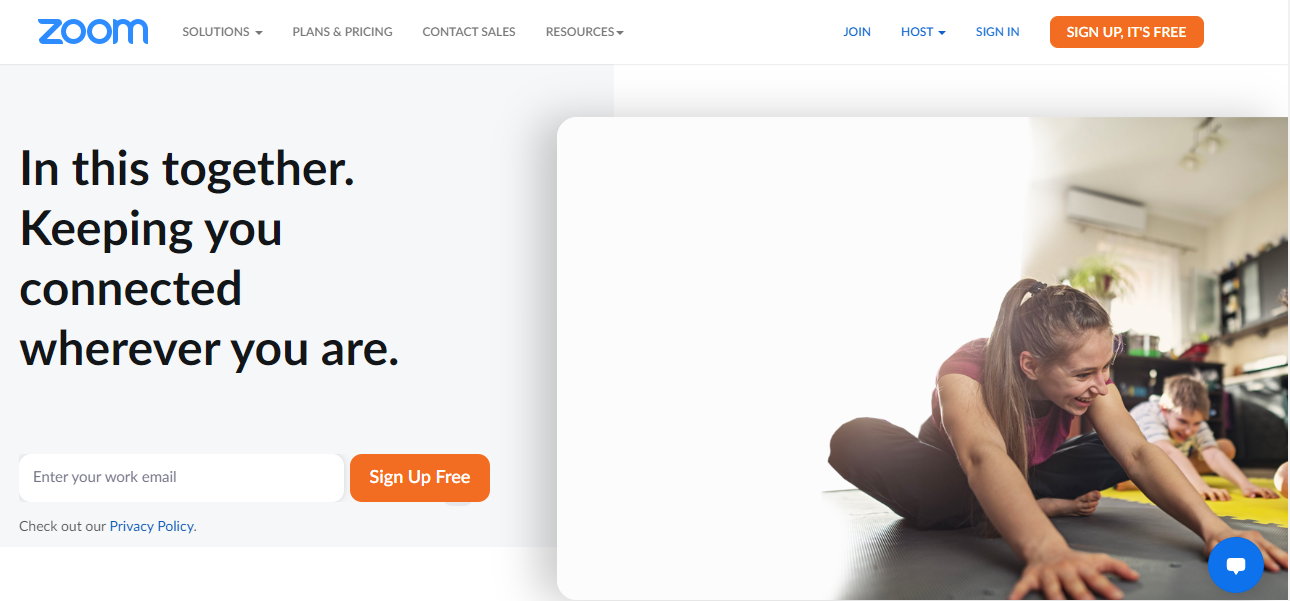 Zoom is a market leader in modern enterprise video communications. It provides a unique and consistent experience by providing an easy, dependable cloud platform for video and audio conferencing, chat, and webinars.
You can use the chat feature to engage your students and share slides as your virtual background while conducting a live session. You can also mute and unmute participants to create a distraction-free learning environment, among other things.
It provides a free plan that allows for unlimited group meetings with up to 100 participants for up to 40 minutes. If you're on a tight budget, you might not need to upgrade to a paid plan, as you can always resume your meetings whenever time runs out. If not, you can sign up for the Pro Plan, which gives you more time and options.
Overall, Zoom can be an excellent solution for your business if you need something simple but affordable.
Google Meet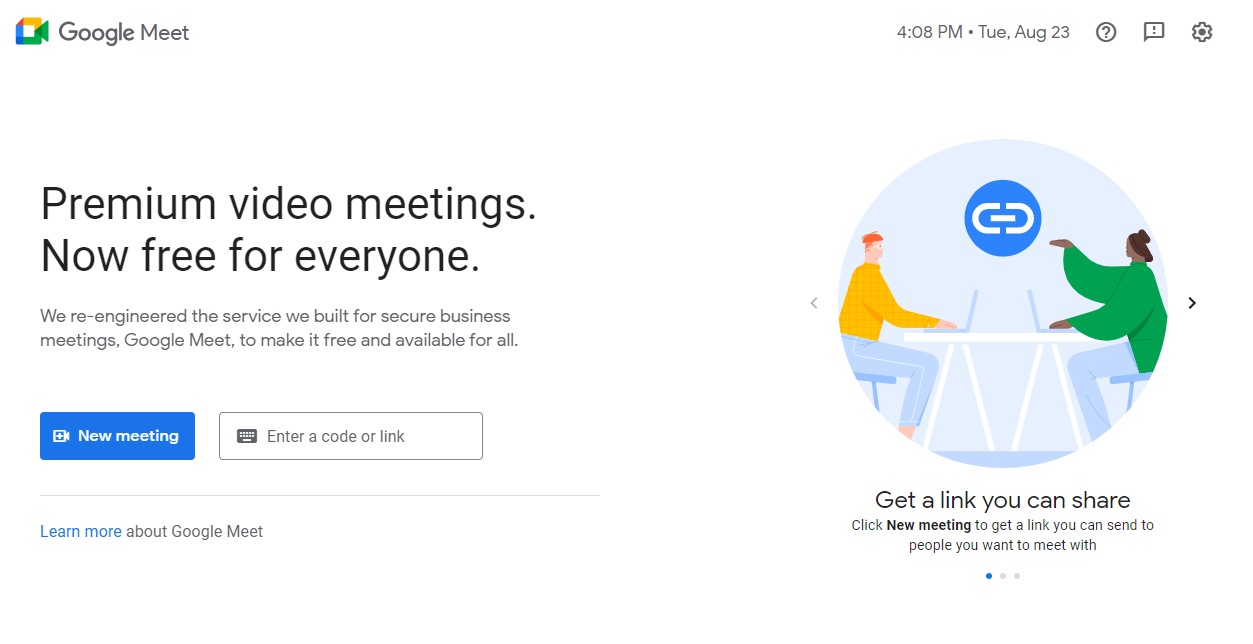 Google Meet Google is a free service offered as part of your google account. It's a video-conferencing tool just like Zoom, but easier to use and more reliable.
The free version allows you to meet with 100 people for 60 minutes which is more than good enough for most course creators. You get access to live collaboration tools and can also record your lessons and convert them into courses later or reuse the material on social media. This can be a great solution if you're starting out with a small audience and want a free or low-cost introduction to webinar hosting.
Here are some reasons why Google Meet is a great place to host your online classes.
Forever Free Plan
No Google Account Required To Join
No App Download Required
Winner: Google Meet
Both platforms are excellent choices, but we prefer Google Meet because it is simpler to use and more reliable. Google Meet makes it incredibly simple to host all kinds of live meetings and online video conference sessions, and it's incredibly well suited for online classes.
To learn how to host online classes for free with Google Meet, you can check out our blog post here.
Email Marketing/List Building Tools
Email marketing is an essential aspect of course creation and should be central to your promotional efforts. Email can be used to communicate with your audience, grow your brand, and market your courses, and you will need email marketing tools to accomplish this.
While there are several choices, below are our top three.
ConvertKit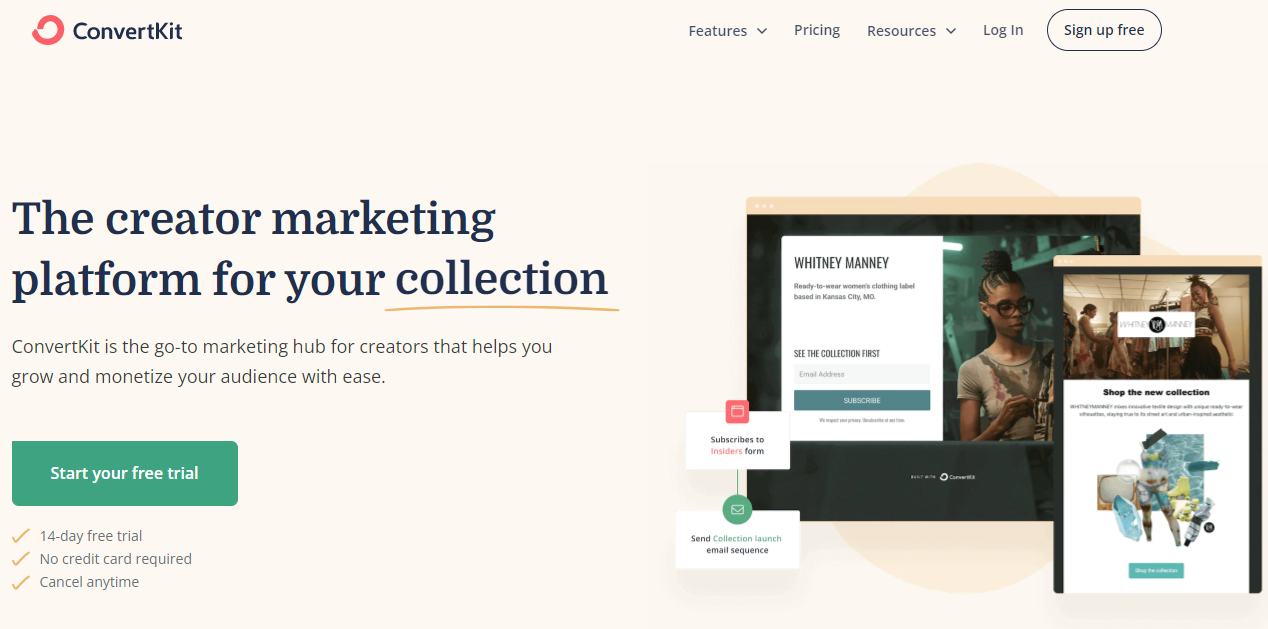 ConvertKit is an email service that provides marketing automation capabilities. It is the go-to marketing hub for many course creators to grow and monetize their audience with ease. Essentially, you can find your audience, turn them into true fans, and earn a living as a creator with this audience-building and email marketing tool.
ConvertKit offers a free plan with up to 300 subscribers. While the limit may be adequate at first, it lacks automation features. To create an automated email funnel, you can upgrade to their paid plan, which begins at $15 per month.
MailChimp

Mailchimp is an all-in-one integrated marketing tool used by millions of entrepreneurs worldwide to grow their brands and businesses. It provides a variety of simple options for designing and sending emails, as well as automation, flexible templates and AI-generated custom designs, advanced personalization, social ads, organic posting, and many other features to help you scale your business.
It also has a free plan that includes up to 2,000 contacts, and 10,000 monthly email sends. You can upgrade to a paid plan to access more advanced tools.
MailerLite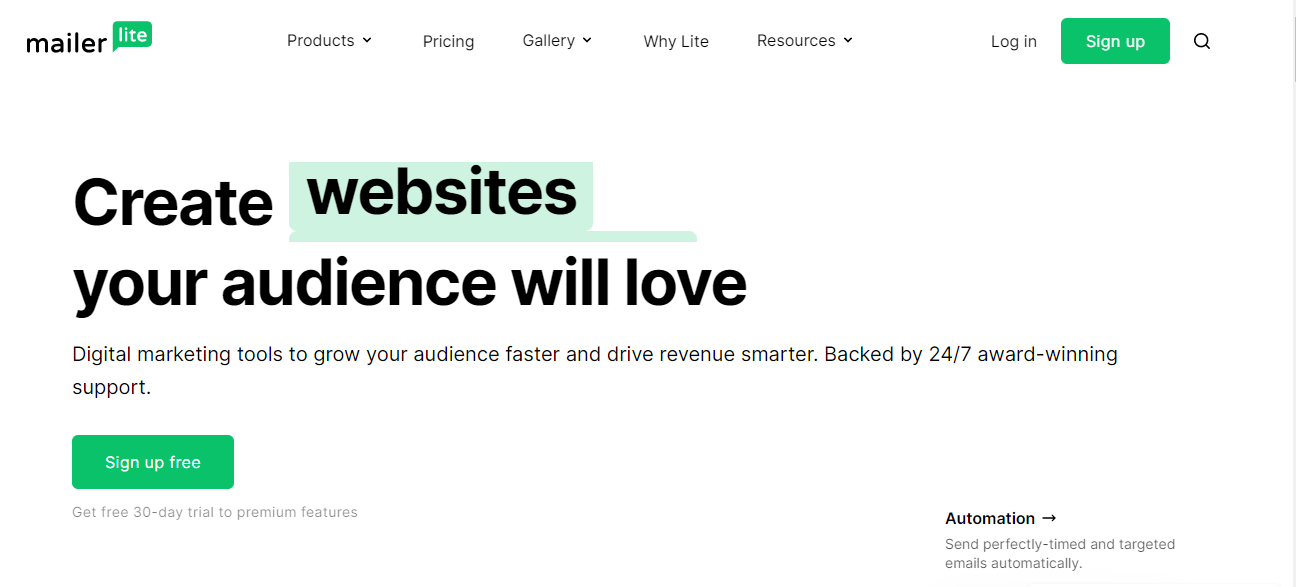 MailerLite is the easiest-to-use email marketing software for course creators. It has a drag-and-drop interface that makes it fun and intuitive to create the design you want. The key idea behind MailerLite is its simplicity which is why the software has a clean and streamlined look.
Key features include:
Drag-and-drop interface makes it easy to design emails
A free-forever plan that allows up to 1,000 subscribers and 12,000 email sends.
Email support
Lots of email templates to choose from.
If you need more bandwidth or want more advanced features (like the ability to remove MailerLite branding), you can opt for a paid plan depending on how many subscribers you want.
Overall Winner: MailerLite
MailerLite is my favorite email marketing and lead generation tool, and it's super easy to use and a lot less expensive than MailChimp. If you're a course creator looking for a simple approach to email marketing that you can master in a matter of days, this is a perfect fit. It includes all the essentials for email marketing without clogging up your system with advanced features.
Check out our blog post to learn more about Effective Email Marketing For Online Course Creators.
Conclusion
As you can see, creating online courses is a puzzle with many pieces. Many course creation tools and resources are available to you, both paid and free.
So, if you have an excellent idea for an online course or want to start monetizing your knowledge by sharing it with the rest of the world, you can use some of the best online course creation tools recommended in this article to set up a course quickly.
Of course, putting all of the content together can be time-consuming. But with these tools, you are off to a great start!
And, as your online course business expands, you can always upgrade some of the tools to gain additional features as needed.
If you enjoyed this post and want to learn more about course creation, I recommend checking out all of the free resources that you have available at Onlinecoursehost.com.
I created this platform to make it easy for new course creators to easily publish their courses on their own website, under their own brand.
It was also my intention to keep the platform as affordable as possible. No transaction fees are attached to any of the plans, and you have enough tools to make your online course engaging and interactive.
This course platform on the market also includes built-in email marketing, which means you can send bulk emails directly from within the platform without having to pay for additional email marketing software.
So, go check out OnlineCourseHost.com and let me know what you think.
But, more than a platform, we want to provide you with all the information you need to grow your online course business successfully.
That is why we created the Course Creator Academy, where you can find everything you need to become a successful online course creator all in one place for free.
To get notified when new content is available here at the Academy, you can subscribe here to our weekly newsletter:
If you are looking to ask any questions on online course creation, you can reach me here on my Facebook group:
Join the Course Creator Academy Facebook Group
Ready to learn how to launch your first course on OnlineCourseHost.com? Here are the helpful guides for you to check out:
I hope you found this post helpful. Let me know in the comments below what other topics you would like me to cover or any questions you have.
Thanks for reading… and enjoy the course creation process! 😉
Vasco Cavalheiro
OnlineCourseHost.com Founder & Online Course Creator