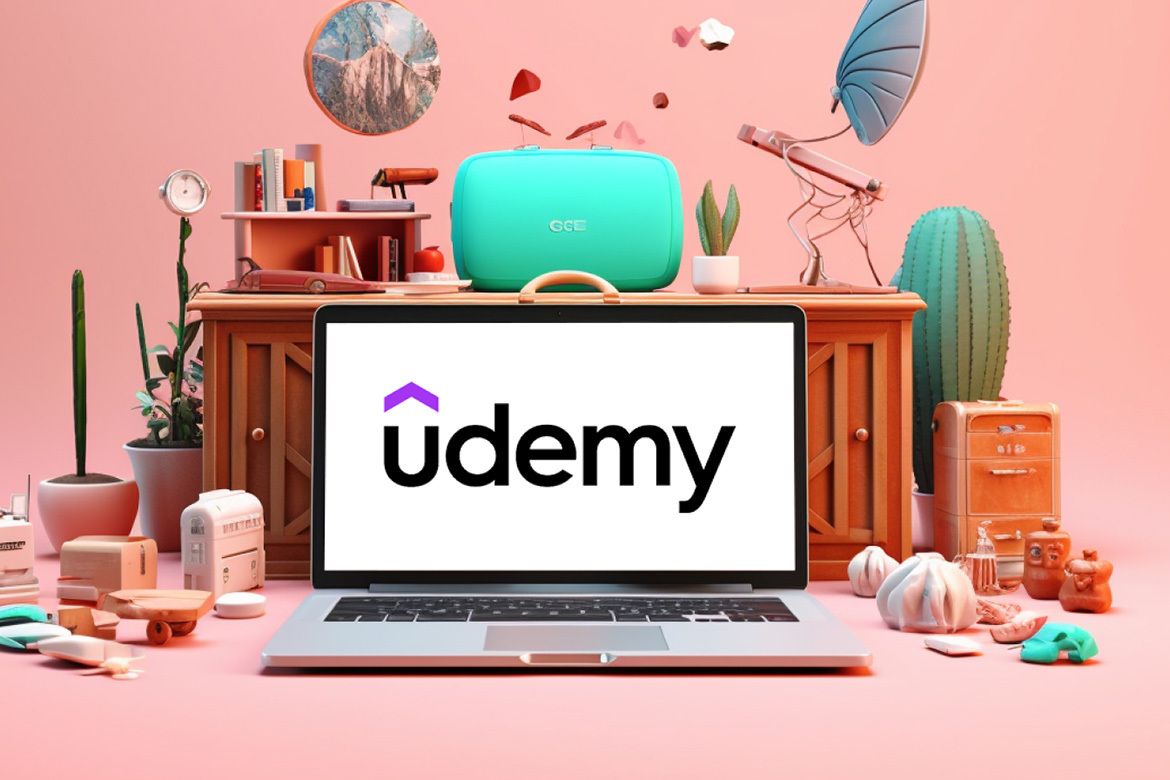 Learn what are the true alternatives to Udemy. Learn about other marketplaces thar are open to anyone to teach, are free to publish, and that will also promote your courses.
If you are an online course creator, and you already publish courses on Udemy or you are thinking about it, you might be interested in learning about what are the best Udemy alternatives for instructors available out there.
But the problem is, there are a ton of articles out there that try to provide a list of alternatives to Udemy, but end up mixing apples and oranges and comparing Udemy to completely different things, like self-hosting platforms!
But that is a bit like saying that Shopify is an alternative to Amazon when it comes to e-commerce. Yes, in a certain way it's true, but you can't really compare a marketplace to a hosting platform, right?
As an example, my course hosting platform onlinecoursehost.com is a self-hosting platform and not a marketplace. So although it can also be used too to sell online courses, it's just not the same thing.
I think that for a platform to qualify as a true Udemy alternative, it needs to match the following criteria:
it should be free to publish on the platform
it should be super easy to get accepted as an instructor. Ideally, there should be no approval process at all
the platform should be a marketplace, where your courses show up next to the courses of other instructors
the courses should be published on the platform's website, and not on your website
the platform should help you market your courses for free, via paid ads and email marketing. But the platform pays for those ads, not you
The platform should have a significant amount of traffic, meaning that it's worth your time publishing your courses there
If the platform doesn't do all of those things, then it's probably not a true Udemy alternative for instructors at all, and you would just be wasting your time on it.
So, what are the true alternatives to Udemy?
The best Udemy alternatives for instructors are:
Skillshare
Bitdegree
CyberU
Wondering why only these make the list of the true Udemy alternatives?
Don't worry, you're about to find out. 😉
We will also briefly talk about some other platforms, explain why they are not true competitors to Udemy, and give some stats for each platform, and why you should still check them out:
Coursera
Domestika
Pluralsight
Udacity
Edureka
Datacamp
GoSkills
Eduonix
Creativelive
SkillSuccess
LinkedIn Learning
Obby
Simplv Learning
You can also check out all the free guides that you have available here at the Course Creator Academy by clicking on the Academy link on the top menu bar.
Here are other Udemy-related posts that you might be interested in:
Public Online Course Marketplaces
Like Udemy, this section covers online course marketplaces where you can easily post your courses next to other course creators, without having to pass any rigid approval process to be able to teach there.
Skillshare
Skillshare is sort of like Netflix, but instead of movies, you get to share your knowledge and skills and earn from them.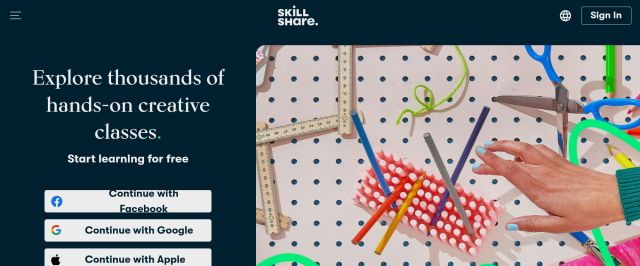 Skillshare is one of the true Udemy alternatives for instructors because it's free to join, it has no approval process for teaching there, and it will help you promote your courses.
The only catch is that the marketplace is mostly geared towards creative professionals, unlike Udemy which is stronger in other things such as programming courses.
Overall, Skillshare is much more of a niche marketplace. But if you teach in one of their most popular categories, it's a great place to publish your courses.
Here are some other posts that I wrote on Skillshare that you might want to have a look at:
So, in a nutshell, how does Skillshare work?
With 8.7 million visitors and 4.8 million unique visitors in a single month, Skillshare stands as one of the most popular online course platforms on the Internet.
The site's goal is to encourage and motivate course creators to create relevant courses for creative people to learn new abilities.
Courses in categories such as Business, Technology, Creative and Lifestyle do well on Skillshare.
As a Skillshare teacher you get paid for two different things:
Referrals: Getting other people to sign up to the platform using your links
Royalty: You get paid per minute watched.
Skillshare Royalties
Skillshare operates under a subscription model, so it's in that sense very different from Udemy, but Udemy is also moving in the direction of subscriptions.
Students pay an annual fee for a membership, which includes unlimited access to Skillshare's entire catalogue of classes and other membership features like offline viewing through its mobile app.
A royalty pool for teachers receives 30% of Skillshare's net membership revenue each month. Based on the proportion of the paid minutes watched by students each month (both paying members and those on free trials) across the site, teachers get compensated from the royalty pool.
For instance, an instructor would receive 5% of the royalty pool if their classes accounted for 5% of the minutes watched by members.
Skillshare Referrals
Every new Skillshare class you create has its class referral link, which you can distribute to your followers outside of Skillshare. Additionally, when you sign up to teach on Skillshare, you automatically receive a channel referral link that allows you to promote all of your classes at once on your profile page.
Every time someone joins up for Skillshare using your referral link, regardless of where you market your classes or channel, on social media, by email, on your blog, or somewhere else, you will get paid.
You will be compensated with 60% of the student's initial Skillshare membership subscription fee. Additionally, if accessible, new members who sign up after clicking your referral links receive a cost-free one-month trial of Skillshare.
Signing up as a course instructor
On Skillshare, anyone can teach and it is free to signup!
There is no application or approval procedure, and prior teaching experience is not required.
All that Skillshare asks of you is that you be imaginative and enthusiastic about teaching your abilities to others.
You are not required to pay anything upfront or become a paying member.
Creating courses on Skillshare is incredibly simple and intuitive, and you can get started right away.
Note that you can only upload a maximum of one class per week and each class has to be approved before it's available for students. I highly recommend that your course follows all the guidelines set for course creators carefully.
CyberU
This is an up-and-coming public online course marketplace. It's very similar to Udemy in terms of the way it works, and can be considered as one of the alternatives to Udemy for instructors. It's just that it has a lot less traffic.
With estimated monthly traffic of 33.6K, CyberU provides everything you need to create courses, including a tutor-led video engine and an interactive whiteboard tool that enables students to interact with the instructor and each other.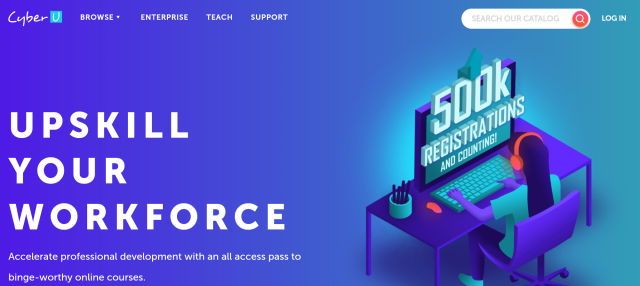 CyberU advanced course management tools help you manage student progress while keeping track of everything from enrollment status to complete satisfaction.
You can use this platform to create quizzes or assessments within your courses; embed videos into the text; add interactive elements like polls; link to external websites for additional materials; embed files like PDFs or images; embed audio clips as part of the lesson plan; the list goes on.
With over 100,000 students enrolled at 1,100 institutions across 190 countries, this company is starting to make its mark on online learning.
Signing up as an Instructor on CyberU
Like Udemy, Skillshare and BitDegree, teaching on CyberU is free, and anyone with the knowledge can teach on CyberU.
There is no application or approval procedure, and prior teaching experience is not a major requirement.
You are also not required to pay anything upfront or become a paying member.
Bitdegree
Bitdegree is an online course marketplace mostly dedicated to learning how to code and program.
It's an online education platform that uses blockchain technology to deliver quality education at scale, with a system of incentives for both students and teachers that is blockchain-based.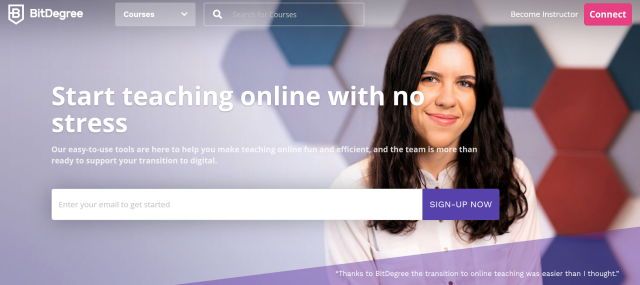 With 803.5K monthly visitors, Bitdegree stands as one of the most popular online course platforms on the Internet and is one of other sites like Udemy.
Just like on Udemy, anyone can teach there, and it's free to join. The goal of Bitdegree is to revolutionize education by making it accessible to the masses.
This platform is currently focusing on crypto-currency-related courses.
This is a growing startup, so in the future, they will likely expand into other areas and it's well worth keeping an eye on them.
So, as a course content creator, you will offer high-quality content at an affordable price point through cryptocurrency payments as well as other methods like crowdfunding campaigns or donations from users who want to help out with improving the platform's functionality.
Signing up as an Instructor on BitDegree
To become an instructor, you will have to sign up as one on the platform, then start uploading your courses while ensuring you keep to the guidelines of the platform.
Just like Udemy, signing up as an instructor is entirely free, but you are required to at least be very good in the course you have to offer. No prior teaching experience is needed.
Invitation-Only Marketplaces
So as you can see, there aren't really that many real Udemy alternatives for instructors, that work more or less in the same way.
What you have a lot of are all sorts of different types of online course platforms and invitation-only marketplaces, that although not true competitors to Udemy are still worth learning about.
You might want to try and publish your courses there, and generate some extra revenue that way.
Let's then start with invitation-only marketplaces.
On these platforms, you might be able to apply, but ultimately the platform decides if you can publish there or not.
Unlike Udemy, Skillshare, TeachLr and BitDegree, there is an approval process in place.
Coursera
Coursera offers courses in the area of business, science, management and soft skills.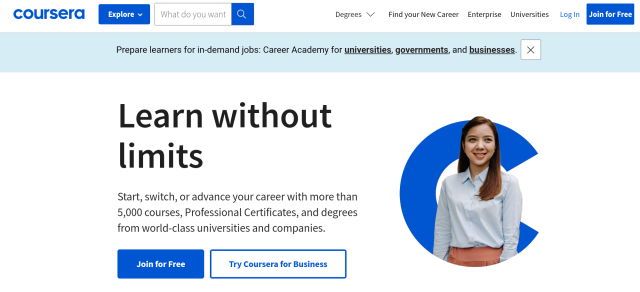 (Monthly Visit - 52.8M, Unique Monthly Visit - 22.4M)
Becoming an instructor on Coursera is not as simple as compared to Udemy. You are required to be an instructor or professor from a reputable university.
Your course must pass a quality review before it's available to students. Once it's published, you'll be able to teach students from around the world.
Coursera does not pay any money directly to the instructors or professors that teach its courses.
Instead, the revenue is shared with the institution (e.g. university) that hosts that course.
Domestika
Domestika offers courses in the area of design, illustration, photography, 3D, motion graphics and creative writing.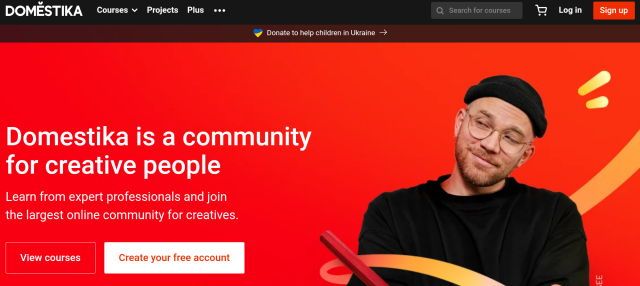 (Monthly Visit - 9.8M, Unique Monthly Visit - 4.7M)
‌‌Unlike Udemy, where instructors are responsible for every part of course creation: planning, recording, and updating and it's easy to get accepted onto the platform, on Domestika there is much more of a process.
First, you have to pitch your course idea by submitting a proposal, which is reviewed according to Domestika.
‌‌Once approved, the instructor can publish his courses on the platform. The company will send production specialists free of charge to help you film your course so it's always studio quality, while you come up with the content.
Domestika pays based on the number of people who purchased your course.
‌‌‌‌Pluralsight
Pluralsight's main focus is in the area of Software Development, Machine learning, AI, Data analysis, and Cyber Security.

Unlike Udemy, there is a strict application process with many criteria and guidelines a would-be instructor on the platform needs to adhere to.
Becoming an instructor on Pluralsight is not easy compared to Udemy.
An acquisition editor is also assigned to the instructor to serve as a guide in creating a short audition video using the Pluralsight audition kit.
This video helps Pluralsight evaluate the instructor's energy and teaching prowess.
Video course compensation is based on viewership within the platform. Pluralsight pays viewership and author payments quarterly.
The instructor's compensation is based on viewership within the platform.
Pluralsight pays viewership and author payments quarterly.
Udacity
Udacity offers courses in Business and Data Science, but Udacity is not a true Udemy alternative, because the i‌nstructors sign-up process on Udacity is very different from Udemy.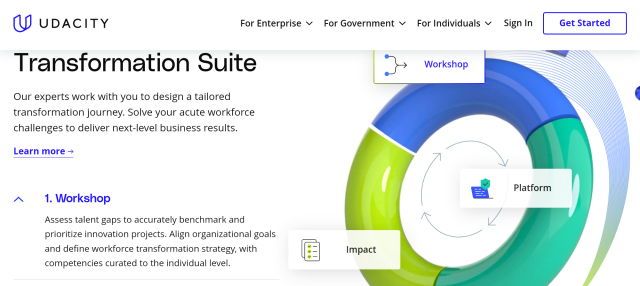 (Monthly Visit - 6.7M, Unique Monthly Visit - 2.5M)
Here, you first have to submit a request to become an instructor.
Once a program becomes available that is a good match to the instructor's expertise, Udacity will reach out to you to begin the contracting process and kick-off course development.
‌‌Even then, you will submit a Teaching Sample, which is a pre-recorded lesson that helps Udacity's team evaluate your teaching ability and expertise. Quite a long process isn't it?
‌‌When compared to Udemy, the way you earn money on Udacity is completely different also. You are compensated based on your experience, not the number of courses you sell. It is more in line with how colleges compensate their professors, bringing the traditional learning model online.
‌‌The average Udacity instructor earns $131,515 per year.
‌‌When compared to a platform like Udemy, where you can potentially earn much more if you create multiple successful courses, the ceiling is lower. It makes no difference how successful and popular your courses are on Udacity.
Your salary is determined by your skill set, demand, experience, and authority.
Edureka
As an instructor, you'll need to undergo a veto process. If you are shortlisted and finally selected, you will have to undergo training based on Edureka's Learning Methodology.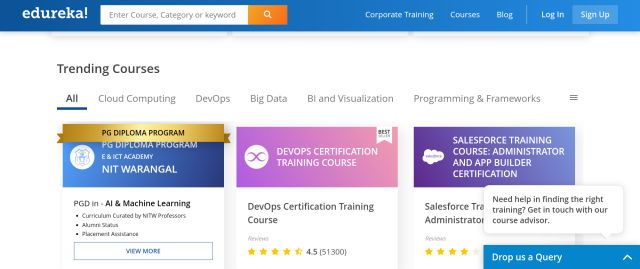 (Monthly Visit - 5.2M, Unique Monthly Visit - 3.7M)
You will also get the opportunity to co-create the content with Edureka,s content creation team.
Edureka specializes in providing in-depth IT courses led by experienced professionals. As an instructor, you earn money per hour. Instructors get paid between $100 to $300 per hour.
Datacamp
Datacamp focuses on topics related to data science and Analysis. To become an instructor on Datacamp, you are required to be a subject matter expert in Data Science and Analysis.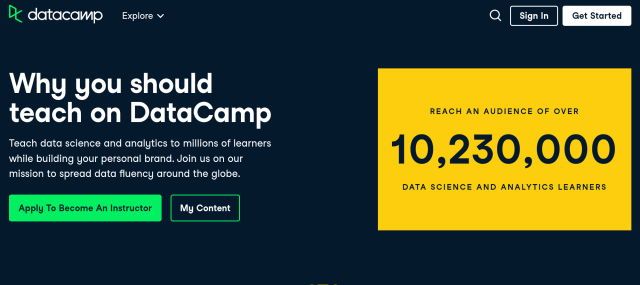 (Monthly Visit - 4.7M, Unique Monthly Visit - 2.3M)
Though you take ownership of your work as an instructor, you will have to create a short audition video with the help of a curriculum manager that will be assigned to you.
Once your audition video is approved, you still have to work with the assigned curriculum manager to determine the topic, and scope of your course and produce a detailed outline for your content.
Datacamp uses a revenue-sharing model to pay its instructors.
Goskills
As for what makes GoSkills different from the rest, they are hyper-focus on business-related skills such as administrative tools, coding languages, and management.

(Monthly Visit -   617k, Unique Monthly Visit -  440.6K)
Much like Netflix, GoSkills also utilize a subscription-based model of pricing that allows users to come and go as they please.
Goskill prefers experienced instructors, who already have their course content available. It's much better if the instructor has relevant awards or certifications. If you pass through their selection process, GoSkills will assign an editor to help with the written content and provide you with early and regular feedback.
Goskill compensates instructors based on the number of lessons created. As an instructor, you decide the syllabus and number of lessons for your course and get paid on a 'per lesson' basis. You get paid in full upon delivery of the course content.
Eduonix
Eduonix top categories are marketing, programming, Design, Music and Art, Entrepreneurship and Languages. Just like Pluralsight, there is a strict application process with many criteria and guidelines a would-be instructor on the platform needs to account for.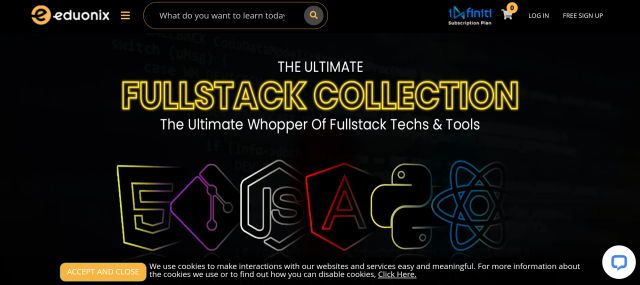 Eduonix provides instructors with the tools and will guide them all the way to help create engaging content.
Creativelive
You need to create a proposal, including what you would want to teach, links to any websites with your work, social media sites or even a video of you leading instruction, and submit it on Creativelive to be considered for an instructor position.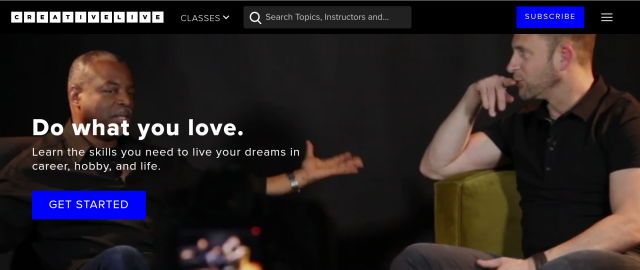 From there, the Production Team would be in contact with you directly, if they are interested, with any questions or follow-up items.‌‌
Skillsuccess
When a course instructor signs up on Skillsuccess, the Skillsuccess Content Team will guide him through the process, making sure all requirements are met, before being accepted as an instructor onto the platform. The content team also helps curate and helps improve courses.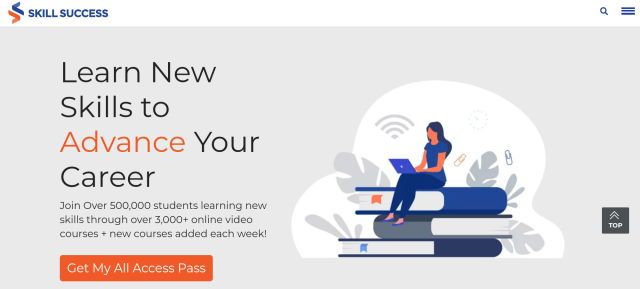 Instructors on Skillsuccess determine the cost of their course and get between 15% and 40% as royalty.
LinkedIn Learning
LinkedIn focuses on courses in Management, Software development, Marketing, Engineering and soft skills.

Usually, LinkedIn will reach out to find and discover the top instructors they want for their platform, especially ones with deep expertise on a particular subject matter.
LinkedIn prefers experts who are practitioners or well-known thought leaders in their space. There's also a form on their website where you can submit a proposal, but it's not going to be easy.
Royalties are paid to instructors in two ways; Course instructors receive payments for their courses each month based on a certain percentage of revenue that their courses generate, or the option of receiving a Royalty Advance, which is kind of like pay-day loans without interest. You get them before you generate income for LinkedIn, and you "pay it off" as your courses make them money.
Obby
Obby offers a huge variety of in-person and online classes, from pottery to salsa dancing, and life drawing to french. There is no end to the topics that instructors can cover.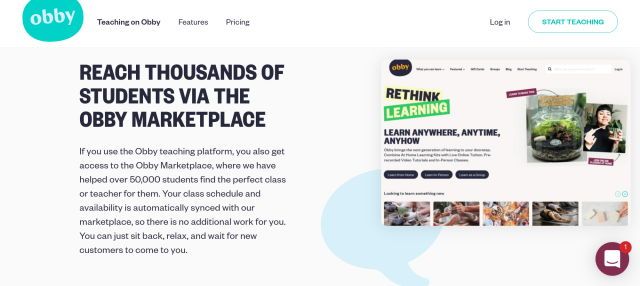 Obby is different from other platforms considering that it also offers in-person teaching. The platform has a veto process in place that determines if an instructor will be accepted or not.
Simpliv Learning
Simpliv Learning publishes a wide range of courses from photography to Management.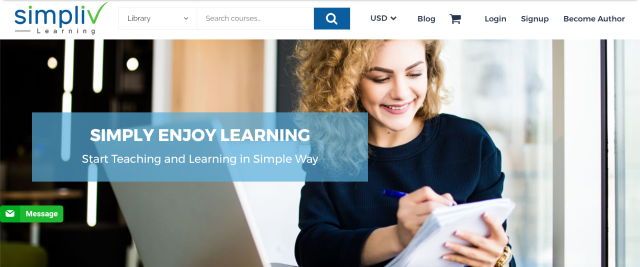 As an instructor you are responsible for, and own your course creation process from beginning to the end, but Simpliv learning owns the right to accept or reject your application.
Summary - The Bottom Line
As you can see, we have covered a lot of platforms on our quest for the true Udemy alternatives for instructors.
The bottom line is that although there are many similar platforms in the online education space, almost all are not a real alternative to Udemy.
There are only a few of them that match all the criteria: have enough traffic, are free to join, anyone can teach there and they will promote your course for you.
The biggest alternative by far is Skillshare, but that's about it.
And even Skillshare is highly specialized in creative courses, unlike Udemy.
Udemy has a wider variety of course categories that are popular on the platform, and they don't market themselves as specialized in a particular course category.
The other platforms we have mentioned are interesting to know about, worth checking out, and many are worth your time to try and publish there.
But right now, they don't come close to Udemy in my opinion, so that is why I publish there myself, in complement to self-hosting my courses on my website.
If you are a course creator looking to publish your courses on your website as well, check out my self-hosting online course platform OnlineCourseHost.com.
OnlineCourseHost.com is a white-label online course hosting platform that allows you to easily create and sell your online courses (videos, E-books, and other assets), and comes with email marketing capabilities included (newsletters).
Besides the platform, we also provide a series of in-depth guides on everything related to online teaching, as well as a free community of online course creators, for exchanging experiences with like-minded creators and for helping each other out, together with our support team that is very active in the community.
If you are looking to ask any questions on online course creation, you can reach me here on my Facebook group:
Join the Course Creator Academy Facebook Group
Here are some helpful guides for you to check out:
I hope you found this post helpful, let me know in the comments below what other topics you would like me to cover, or any questions that you might have.
Thanks for reading… and enjoy the course creation process! 😉
---
Vasco Cavalheiro
OnlineCourseHost.com Founder & Online Course Creator