Is your course content messy? Learn how to use an LMS's powerful features to manage and organize course content better.
Picture this: One of your students/employees asked you to send a webinar you recorded last month on personal branding. You opened your training folder but can't find it anywhere. Instead, you find a messy folder with hundreds of files you don't remember adding.
Scary, is it?
That's one reason you need an LMS to host your course material. It helps you organize content and provides you with a centralized management system so you keep track of everything from one dashboard.
You can also check out all the free guides available at the Course Creators Academy.
Let's look at a few ways to manage content in an LMS.
#1: Centralized Management
Let's face it: traditional methods of collecting data weren't very great.
You'd often lose out on essential files even if you're using computer folders to organize content. There was no way to keep track of your courses' responses from your students.
But with an LMS, you get to organize and keep track of your course material in one place.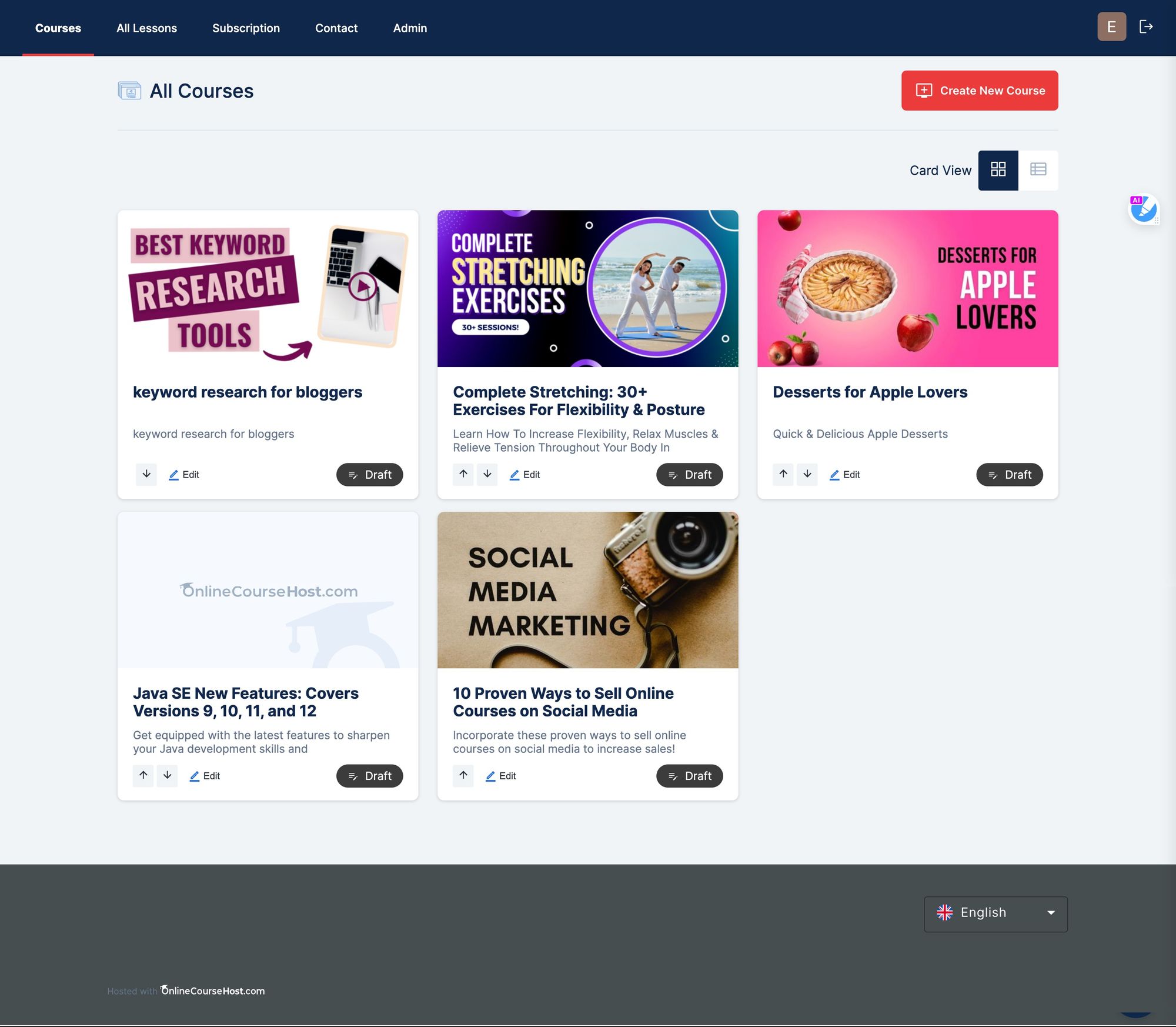 A good LMS should provide a dashboard to view all your published/unpublished courses. It should allow you to create different categories and organize material based on that.
For example, separate categories for managing students, emails, assignments, courses, lessons, bundles, subscription models, coupons, and more.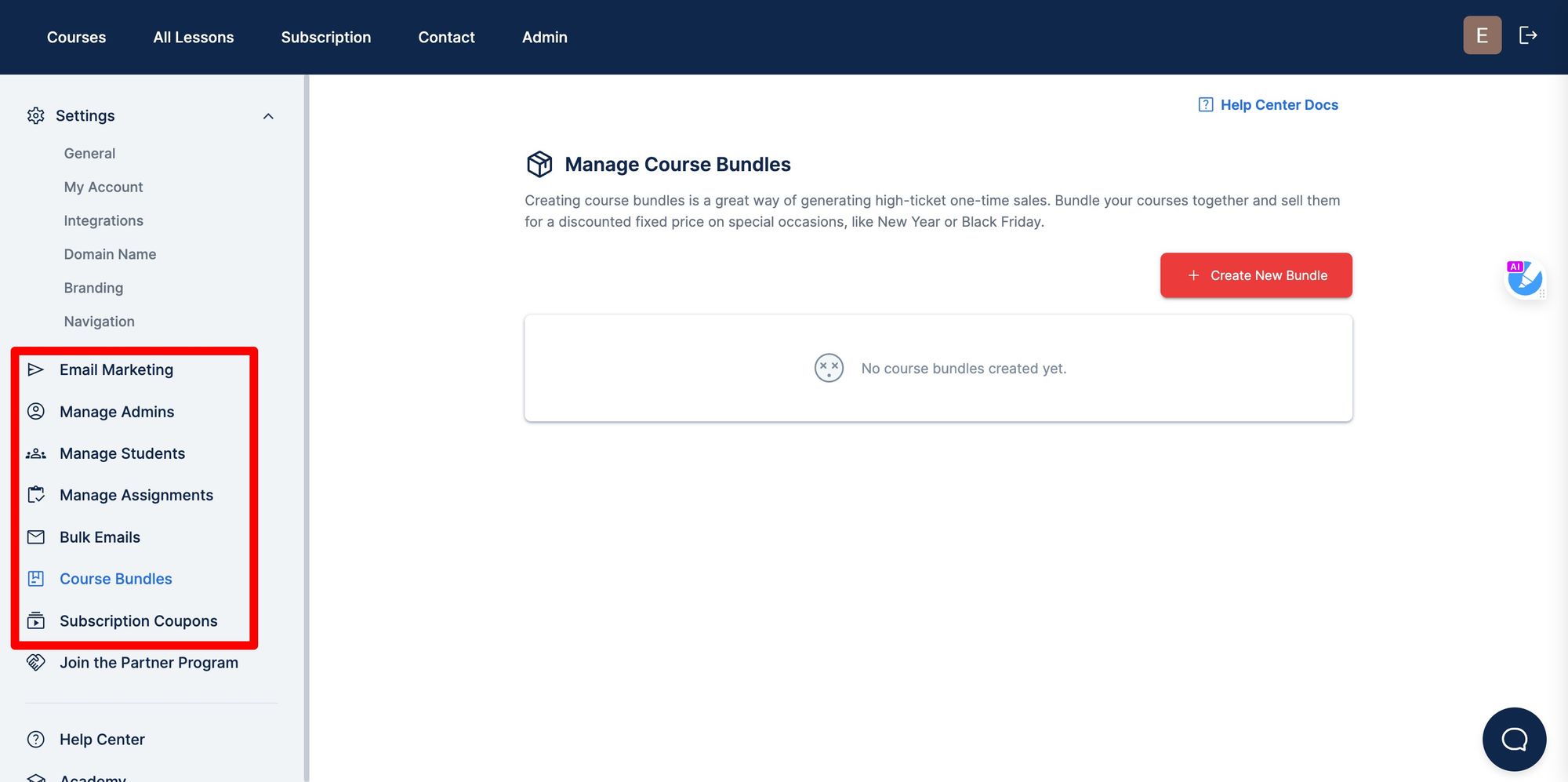 And there should be a way to view insights about your course performance. This way, you can see which of your courses are doing well and which aren't — so you can improve those that aren't.
#2: Organize Course Material
Your LMS as a course hosting platform should give you multiple content formats to include in your course. You agree that nobody wants to learn by reading a wall of text, right?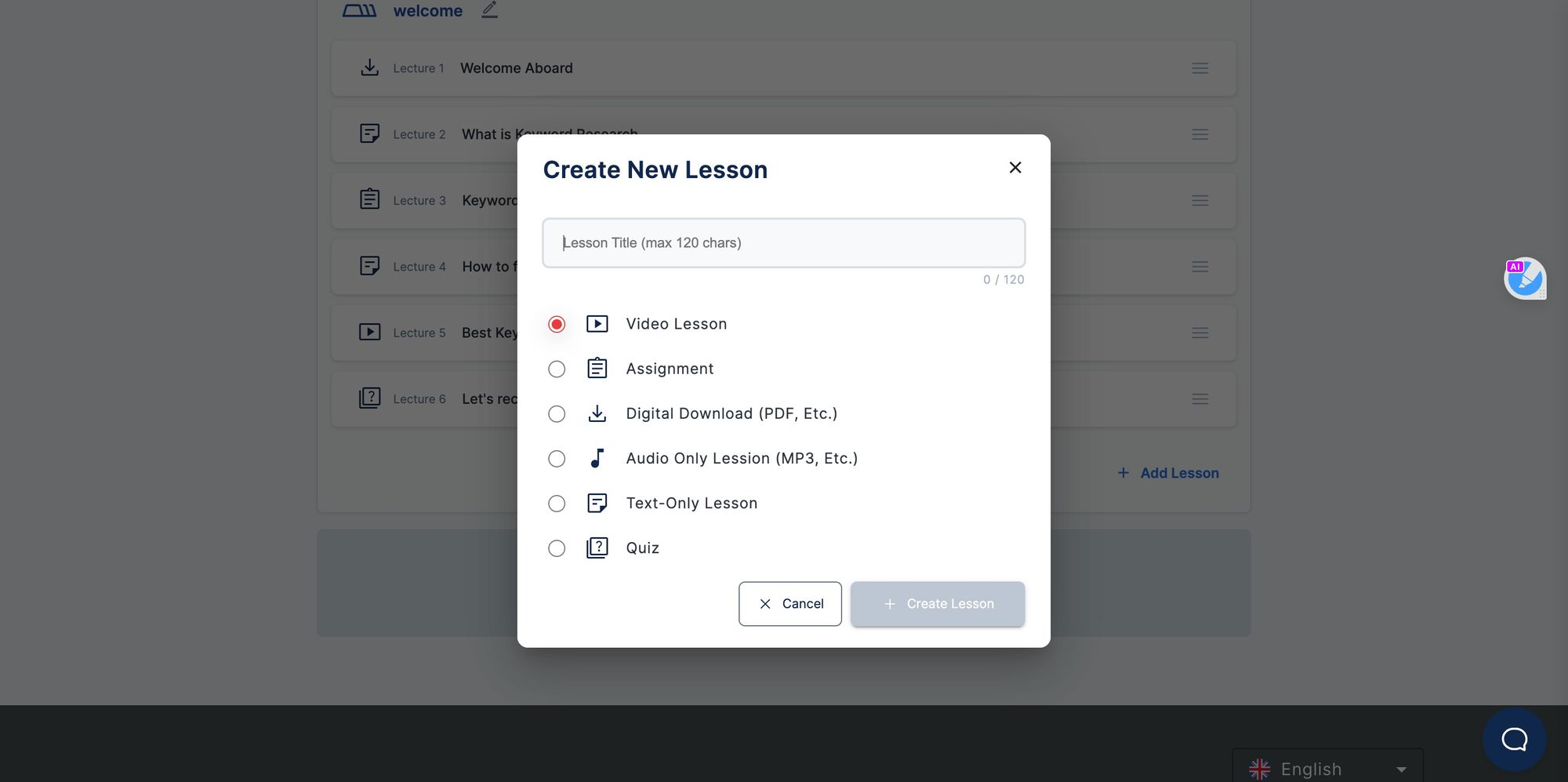 Including multiple content formats in your course makes it more engaging and interactive. For example, by including a quiz, you can analyze if students learned what you taught in a course.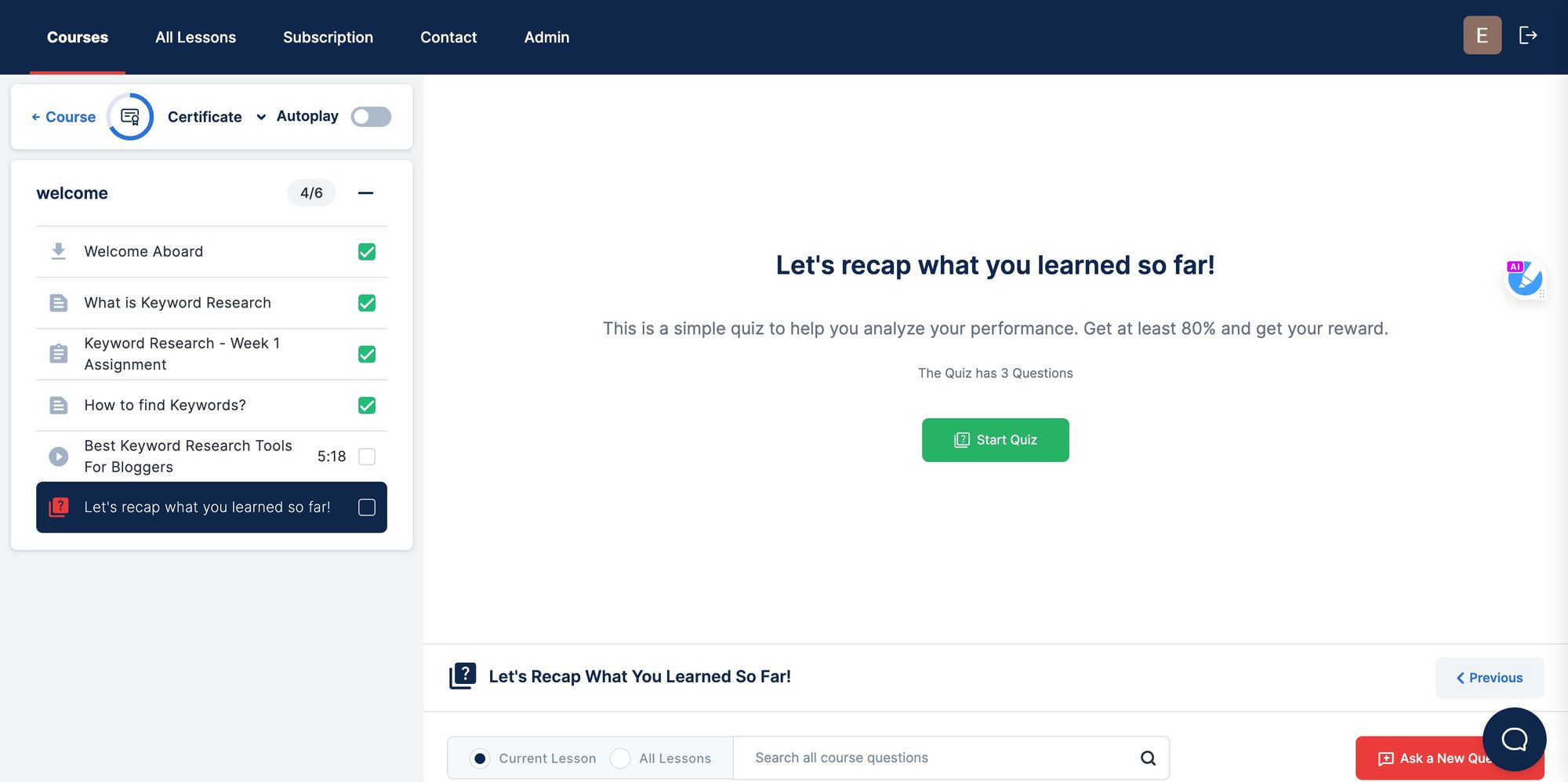 A good LMS simplifies organizing all these content formats in a course. You get to arrange lessons logically by creating an outline. You can create sections to categorize materials.
OnlineCourseHost.com makes it easy to organize lessons into different sections. On your course editor window, you can create new sections with a click of a button.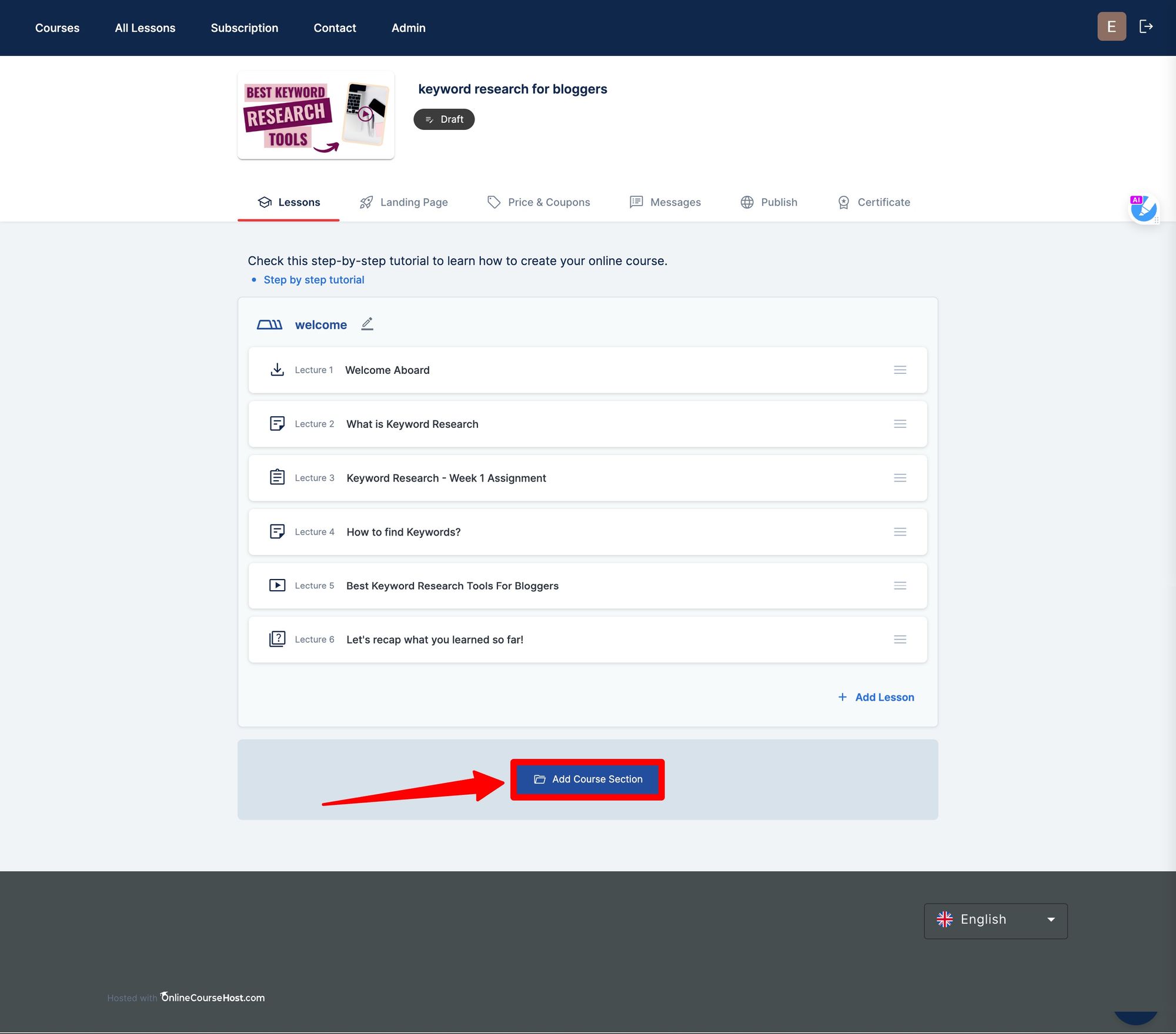 #3: Separate Assignments
It would get overwhelming if you use traditional ways to keep track of your student's progress, and often there would be an error.
Assignments get lost, some students don't submit them, you can't remember each student's progress, assignments get mixed with other materials and many more reasons.
Using an LMS lets you view all your student's assignments in one place — categorized by courses.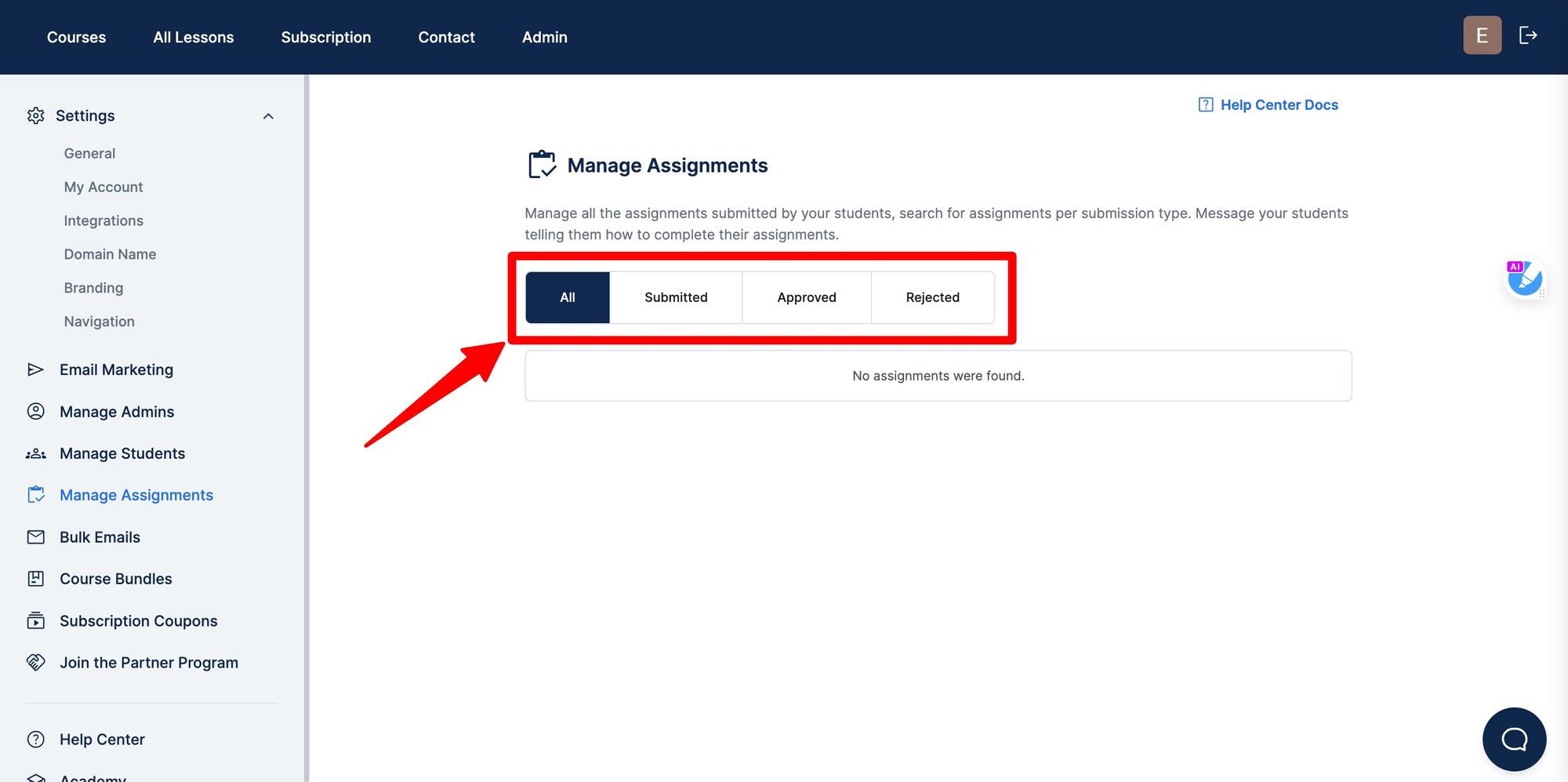 You can review each assignment, approve/reject them, and work closely with the student to understand their progress. You can even ask them to redo the assignment.
#4: Separate Email Marketing Messages
If you leverage email marketing to attract more students or nurture existing ones to convert them into buyers, you should track your email campaigns in one place.
By viewing how each campaign performed, you can optimize them better. But as they differ from course materials, you would want to keep them separate.
A good LMS will let you organize email marketing campaigns separately.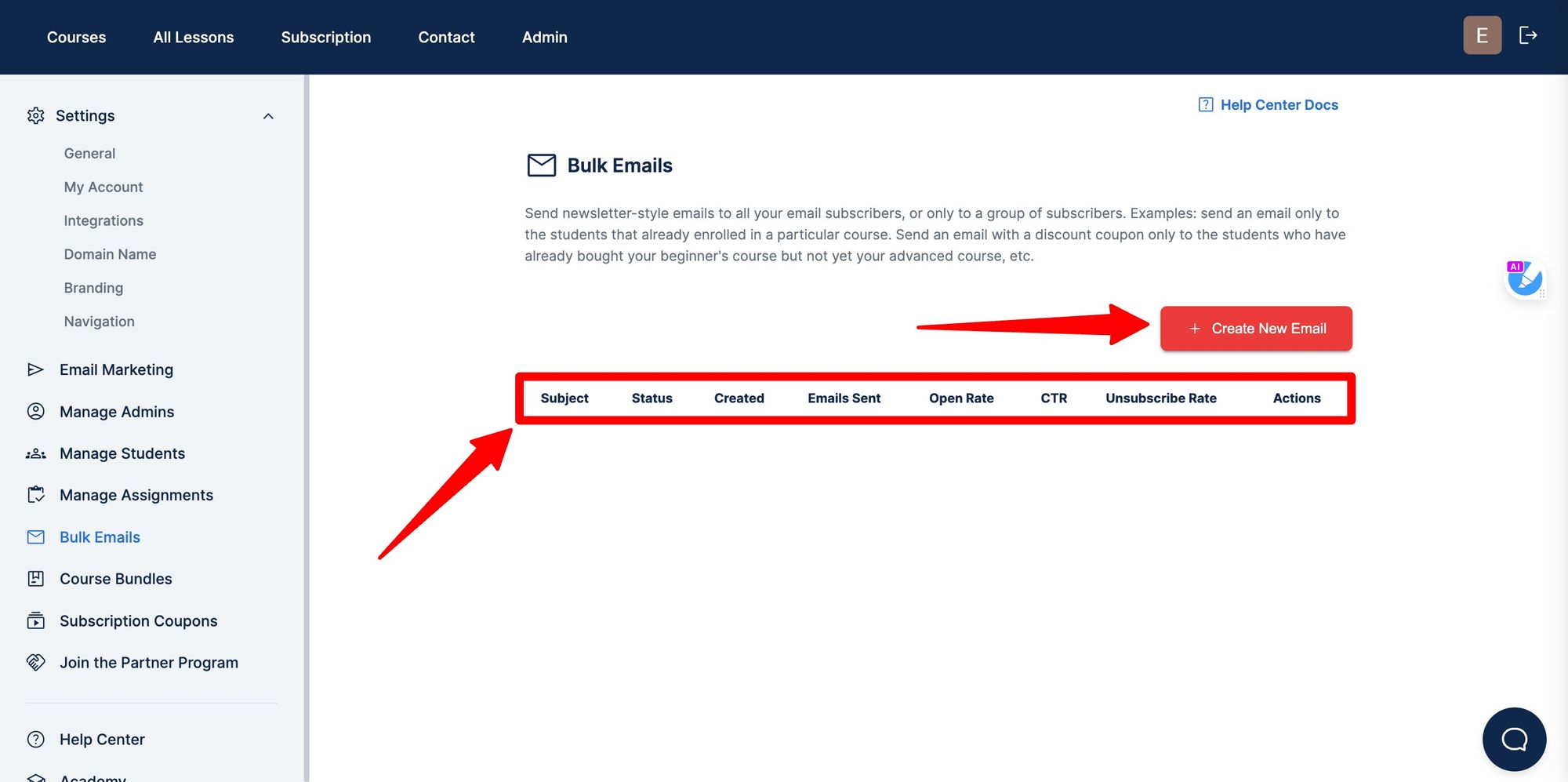 You can create email campaigns and send them to all of your students. It should also display stats of each campaign's performance. For example, you can view which subject lines got you the most CTRs or unsubscribes.
Conclusion: Manage your Course Content Using an LMS
Organization is a necessary skill for course creators looking after hundreds of students and course materials. If an LMS can help you simplify this process, there's no reason why you shouldn't use it.
The better organized your data is, the easier it will be to find and use it. OnlineCourseHost.com allows you to organize your course content based on different categories.
It gives you all the necessary tools like email marketing, Facebook ads, Zapier, and Pabbly integration to centralize management in one dashboard.
Plus, we have an invaluable resource library: Course Creators Academy, to help you design engaging courses.
We publish helpful guides and tutorials on our blog to ensure we're helping new course creators. Join us to become the first to know when a new post goes out:
If you want to ask any questions on online course creation, you can reach us on our Facebook group:
Join the Course Creator Academy Facebook Group
I hope you found this post helpful. Let me know in the comments below what other topics you want me to cover.
Have any questions about choosing the suitable LMS for your business? Leave your questions below!
Thanks for reading… and enjoy the course creation process! 😉
---
Course Creators Academy, a community by OnlineCourseHost.com
Founded by Vasco Cavalheiro
Online Course Creator