Revitalize Your Online Courses: Discover How an LMS Can Supercharge Your Design Efforts

Platform Review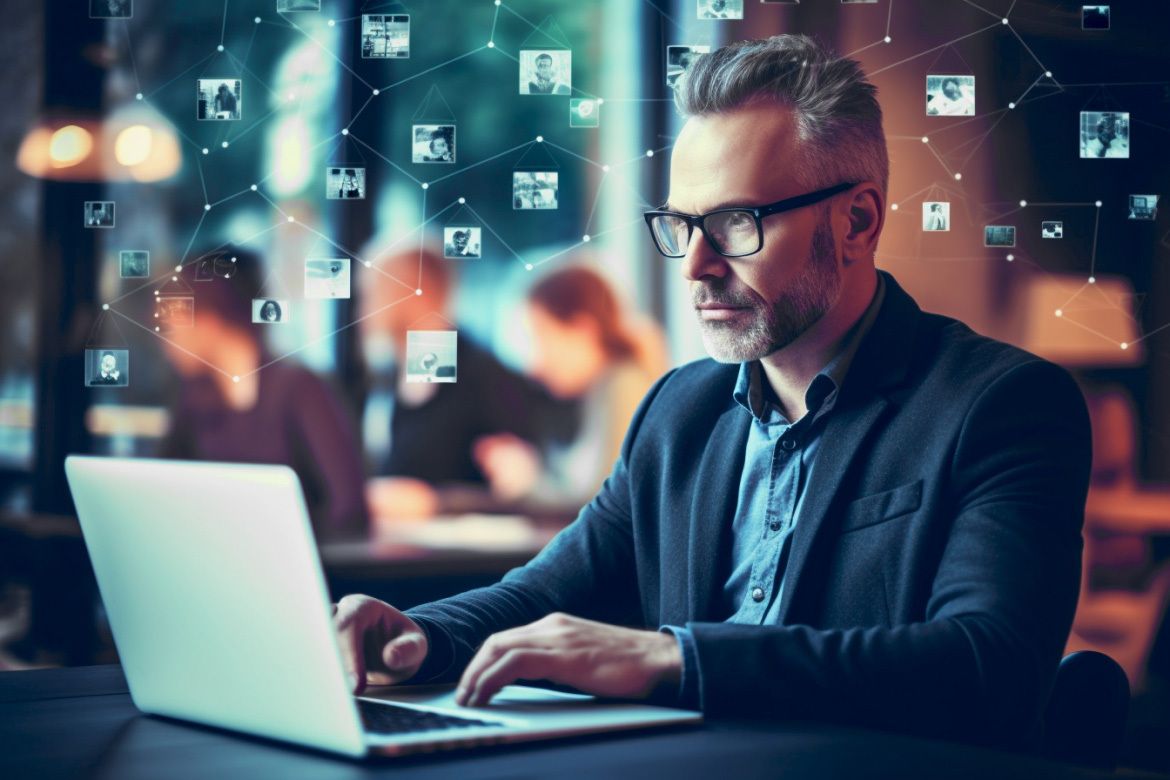 Not sure if you need an LMS? Learn how an LMS can help you design interactive training programs for your employees to upskill them.
Savvy employers know their employees must be trained to use their procedures to deliver impressive work. That's why their focus on employee training is always designing high-quality courses.
However, many employers don't realize the importance of choosing a suitable LMS for hosting their training sessions.
When chosen right, an LMS can increase productivity, save time and upskill employees faster.
But when done wrong, it can lead to frustration, waste of resources, and an unskilled workforce.
This post will show you the benefits of choosing the right LMS in designing excellent courses and a skilled workforce, such as:
Centralized management
Multiple content formats
Accessibility anytime and anywhere
Enhanced communication
Assessment and feedback
Tracking and analytics
Time-saving and scalable
Easy to update
And try to convince you why your company needs an LMS to host your employee training sessions.
You can also check out all the free guides available at the Course Creators Academy.
Let's begin.
What is an LMS?
An LMS (Learning Management System) is a software or platform that allows you to organize, manage, and keep track of your online courses. It's like one place for all your course-related requirements.
For example, OnlineCourseHost.com is an LMS. It provides a website, a course hosting platform, a community builder newsletter, marketing tools, and integration methods to connect other services.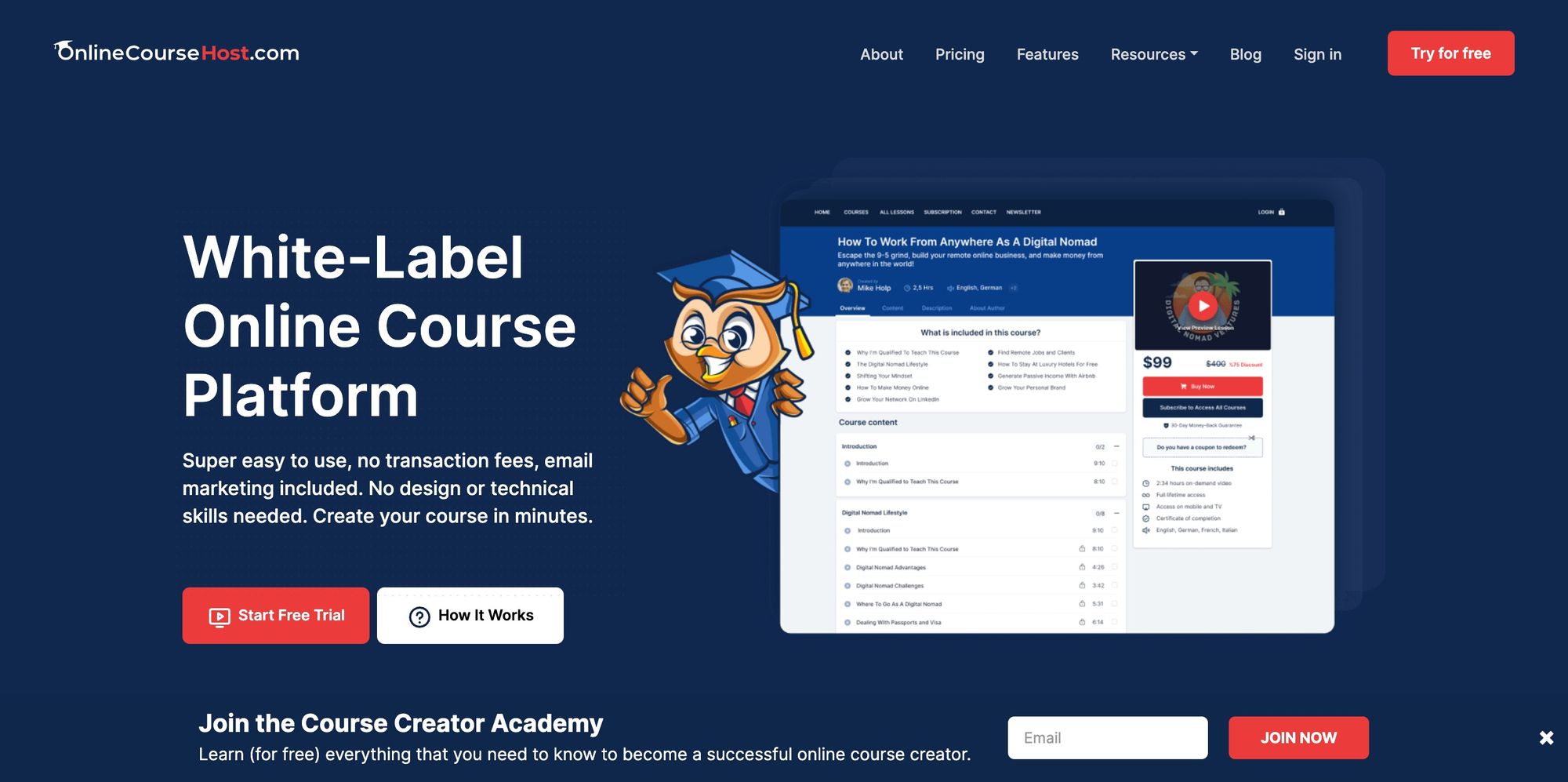 An LMS makes your life easier by giving you all the necessary tools and features in one place so you can focus on building helpful courses.
To learn more about LMS and why your company absolutely needs one, check out our detailed post on what an LMS is and why you should care.
8 Amazing Benefits of Using an LMS to Design Effective Online Courses
If you're still doubtful about whether you need an LMS to train your employees or not, I've listed some great benefits of having one:
#1: Centralized Management
A good LMS is your go-to place for all course-related things. It's your platform to:
Create, launch, and manage courses
Host course content
Track employee learning progress
Analyze how they're engaging with courses
Review assignments
Communicate with learners effectively
If your employee training is not hosted on an LMS, tracking all these things at different places could get confusing. And management could turn messy when the company grows and you hire people at scale.
A good LMS can save you from overwhelm by providing a dedicated space to review everything and keep things organized.
#2: Multiple Content Formats
Another significant benefit of having an LMS to design high-quality courses is its ability to provide multiple content formats. You can use text, videos, audio, quizzes, PPTs, GIFs, etc., to make learning fun and engaging.
In fact, you would have noticed how boring reading a wall of text could get and that you learn nothing even if you force yourself to give it ten reads. Your employees are the same.
Surprisingly, only 29% of employees are satisfied with the training provided. Reasons? They're boring, not online, and out-of-date.
Therefore, it's time you do things differently and incorporate multiple content formats to engage your employees in effective learning. Having an LMS can simplify your job; you can:
Use videos to explain complex concepts.
Add quizzes to encourage involvement.
Provide reading materials for extra learning.
Gamify the learning experience by giving them extra bonuses.
OnlineCourseHost.com provides you with multiple content options to include in your courses. It lets you create a perfect course that motivates learning.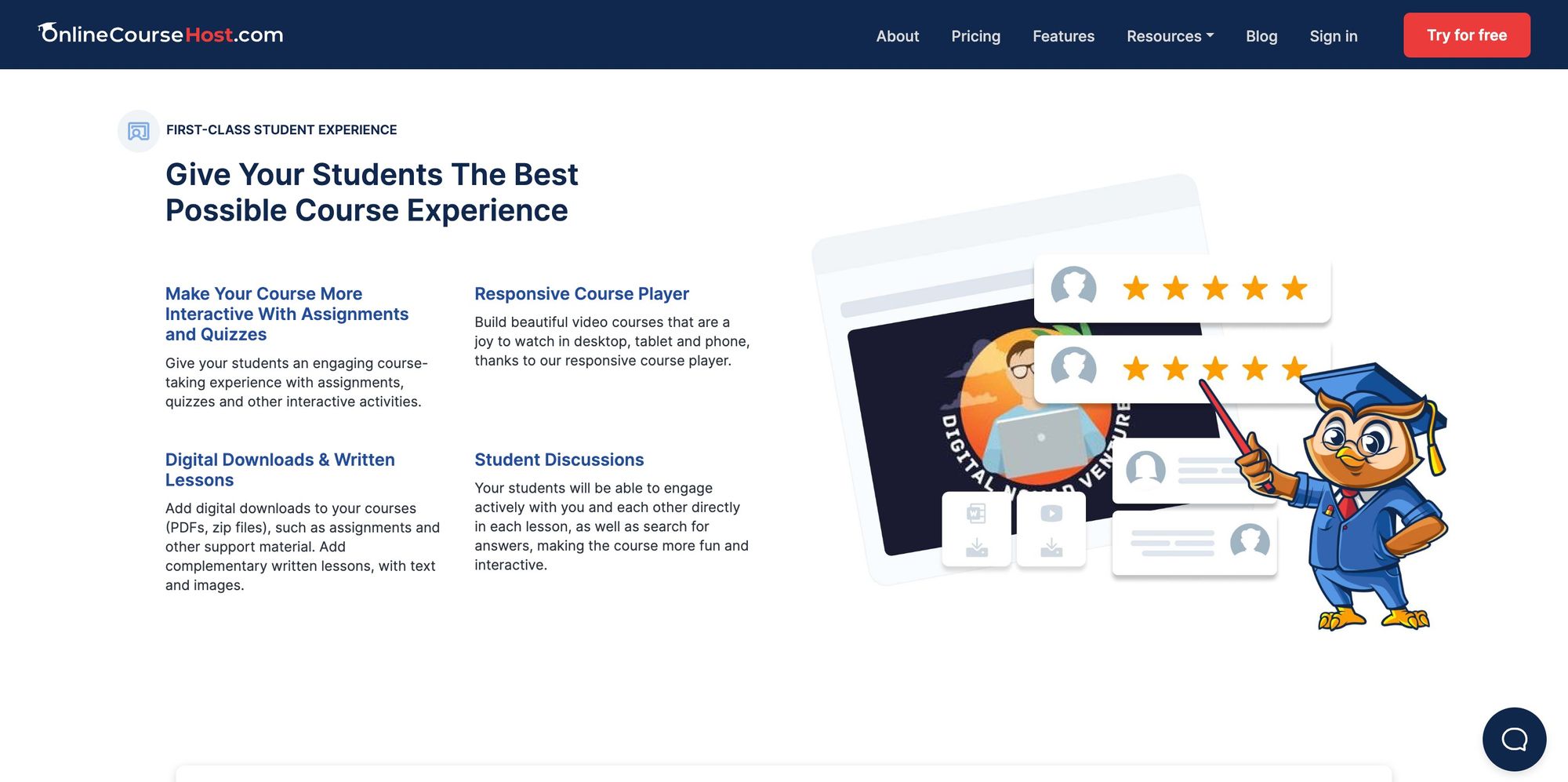 #3: Accessibility Anytime and Anywhere
Research by FinancesOnline states that nearly half (49%) of employees want to learn anywhere and anytime.
The signals are clear: employees don't want to be forced to learn like they did when they were kids. They want to upskill themselves when they feel like it.
That's why, if you've noticed that your employees lack the essential skills despite providing brilliant training materials, it's because of this.
It's time you move your training materials to a reliable LMS that always provides a fantastic user experience. So, employees can simply log in whenever they feel like learning.
PRO TIP: Choose an LMS that never crashes and provides service 24*7 because you don't want your system to be stuck every time a learner opens it.
#4: Enhanced Communication
The best benefit of using an LMS is increased (effective) communication. Good software provides many communication tools like discussion forums, chat features, and email integration.
These tools encourage employees to clear doubts, engage with instructors for better learning, and engage with one another. For example, OnlineCourseHost.com provides email marketing and community-building features to help course creators build a thriving community.
We also encourage the importance of community building and learning. That's why we've provided many resources for everyone who wants to create practical courses.

#5: Assessment and Feedback
The biggest help you can provide your learners is active involvement during their learning journey. Learners crave a teacher who would answer all their questions, and yet many companies ignore this.
Many employers don't even update their training materials and leave their employees to figure it out on their own.
However, a good LMS that allows learners several points of contact with their instructors can help you provide a wonderful learning experience.
LMS provides chat and community sections to ask doubts and lets you include quizzes, assignments, and tests throughout the course so you can analyze your students' performance.
OnlineCourseHost.com has a separate section for managing assignments. You can review each learner's answers in this section and review their performance.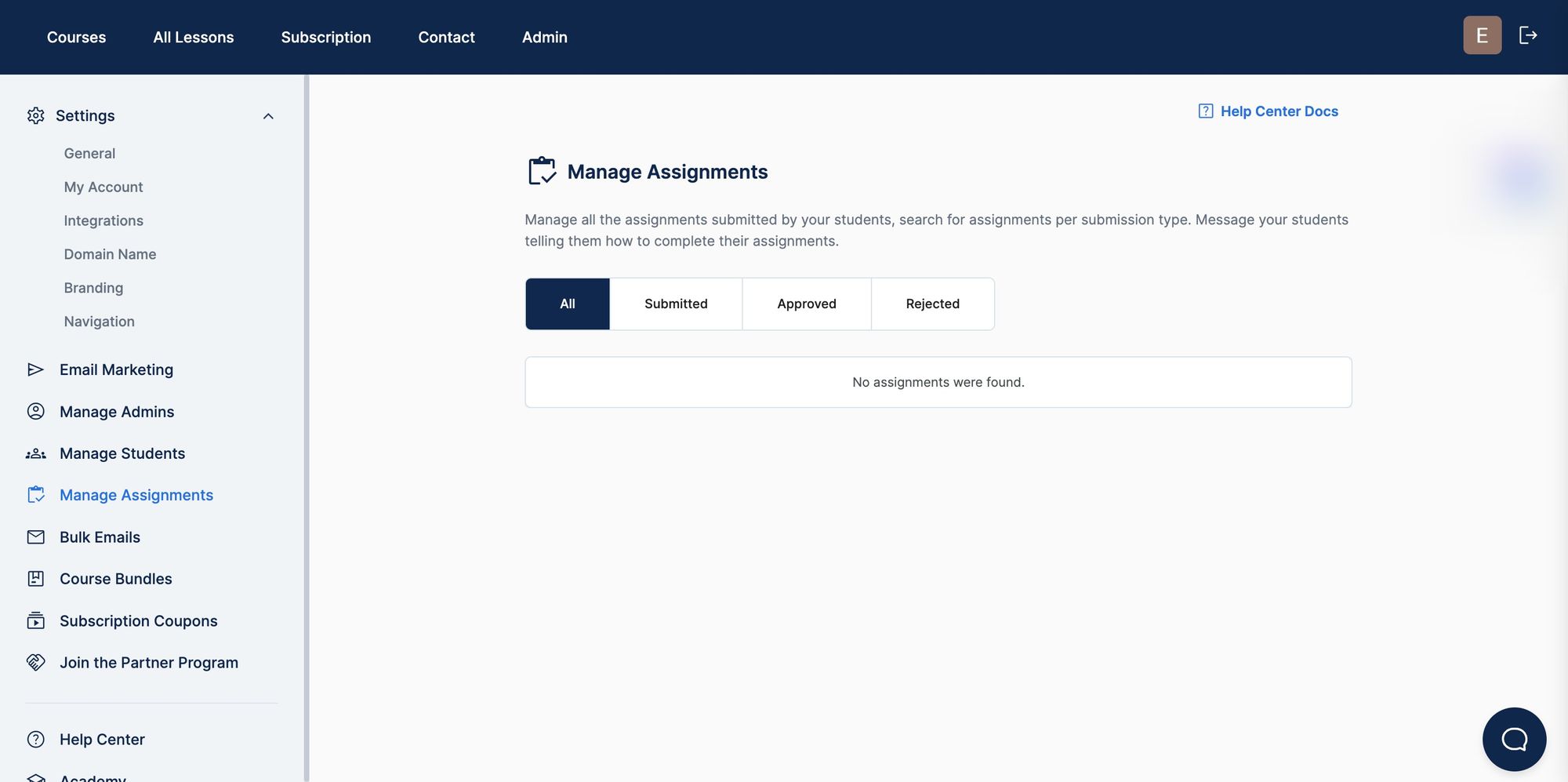 #6: Tracking and Analytics
Traditional training methods like in-house sessions won't let you track crucial KPIs like:
How long do your learners stay connected?
How often did each student view the training session to learn the skills?
How many students took the training?
That you can just guess because you can't certainly analyze every learner's expression while taking a session, and when you don't know where your students start getting bored, you can't improve that part.
Here an LMS can provide you the information about how your content performed. You can track all these KPIs in a detailed analytics section.
By diving deep into the analytics only, you can figure out what parts of your training materials need to be improved and which sessions are doing better.
And by looking at the average time play duration, you can determine whether your students are engaging.
#7: Time-saving and scalable
This might be the most obvious, but most employers ignore this benefit: LMS saves time.
How? Let's look at the scenario when you're using traditional methods.
Suppose you're providing in-house training and study materials to both new and old employees.
You provide 3-day training to each batch of new hires (hiring happens twice a year.)
And you organize a new session every three months. To prepare for all these sessions, you take three days before the session.
Do you know that you're wasting half a month just in preparation?  
That could be put into other parts of your business that needs your attention. And let's not talk about how boring and repeating your life will be if you provide all this training by starting from scratch.
By uploading your training sessions once in an LMS, you can just send the material to your new hires or employees. You can also hire another person to resolve your students' doubts. Not only do you save time, but you save yourself from stress.
You also eliminate major logistical challenges like limited training room size and scheduling constraints.
#8: Easy to update
Good LMS providers consistently update their software to add new features and functionalities so you deliver great content to your employees.
Traditional training methods can stop you from adding new resources, which might make your sessions boring, outdated, and repeated. Updating your course content in a good LMS is easy because you can access all the latest tools and technologies.
Updating employees' training material benefits by ensuring relevance, improving performance, complying with regulations, enhancing engagement, fostering adaptability, boosting retention, and driving organizational success.
A good LMS keeps employees knowledgeable, skilled, and motivated while aligning the organization with industry trends and technological advancements for sustained growth.
Conclusion: Benefits of Using an LMS to Design Effective Online Courses
Overall, there are many reasons why you need a learning management system.
Centralized management
Flexible content delivery
Accessibility
Effective communication and collaboration
Streamlined assessment and feedback
Robust analytics
Scalability
Regular updates
It'll help you systematize training, upskill your employees, and grow your business.
If these are also your goals, you must check out OnlineCourseHost.com - a perfect LMS for companies that value training their employees.
It's a user-friendly platform that provides incredible learning experiences to employees and extraordinary management to employers. You also get marketing tools to attract the right talent to your company.
Plus, we have an invaluable resource library: Course Creators Academy, to help you design engaging courses.
We publish helpful guides and tutorials on our blog to ensure we're helping new course creators. Join us to become the first to know when a new post goes out:
If you want to ask any questions on online course creation, you can reach us on our Facebook group:
Join the Course Creator Academy Facebook Group
I hope you found this post helpful. Let me know in the comments below what other topics you want me to cover.
Have any questions about how to choose the right LMS for your business? Leave your questions below!
Thanks for reading… and enjoy the course creation process! 😉
---
Course Creators Academy, a community by OnlineCourseHost.com
Founded by Vasco Cavalheiro
Online Course Creator