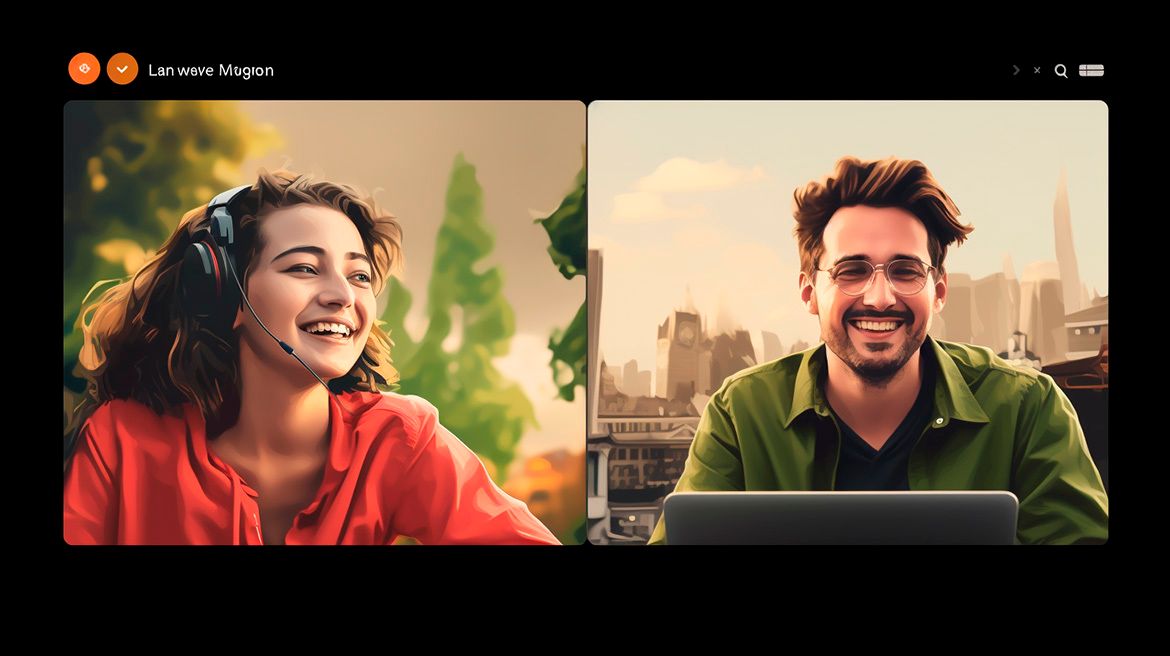 Learn the proven strategies to get clients for your coaching business.
Picture this: You launched your online coaching business three months ago. So far, you have tried any strategy you found online to get clients. You even swallowed your pride and asked your friends if they needed your services. But nothing has worked, and you're having second thoughts.
Dreadful right?
Most beginner online coaches fall into this dead hole. But many skip this phase by following the right strategies consistently.
I contacted successful online coaches and asked how they get clients for their coaching business. In this post, I will share some of the most effective strategies, how to leverage them, and why they work.
You can also check out all the free guides available at the Course Creators Academy.
Let's get started.
1. Get referrals from past clients
Getting new work from people you've worked with is the easiest way to attract new clients — your past clients.
Why? Because you have worked with your clients before — they already trust you enough to refer you to others who might need your services.
According to Props.co report, 90% of people trust people over brands. It's clear that by getting your past clients to bring you new clients, you'll have more success than reaching out yourself.
Rafael Sarim, a business consultant and founder of Zendog Labs, suggests building a referral system. He says, "When clients find value in your services, their testimonials become a powerful magnet for prospective clients."
Rafael further adds that establishing a referral program helps. It comprises three critical phases:
Building a branded coaching referral program
Integrating it into your operations
And consistently promoting it
Using platforms like Referral Factory can simplify the process greatly, Rafael says. The software allows you to build your referral system in clicks using pre-built templates.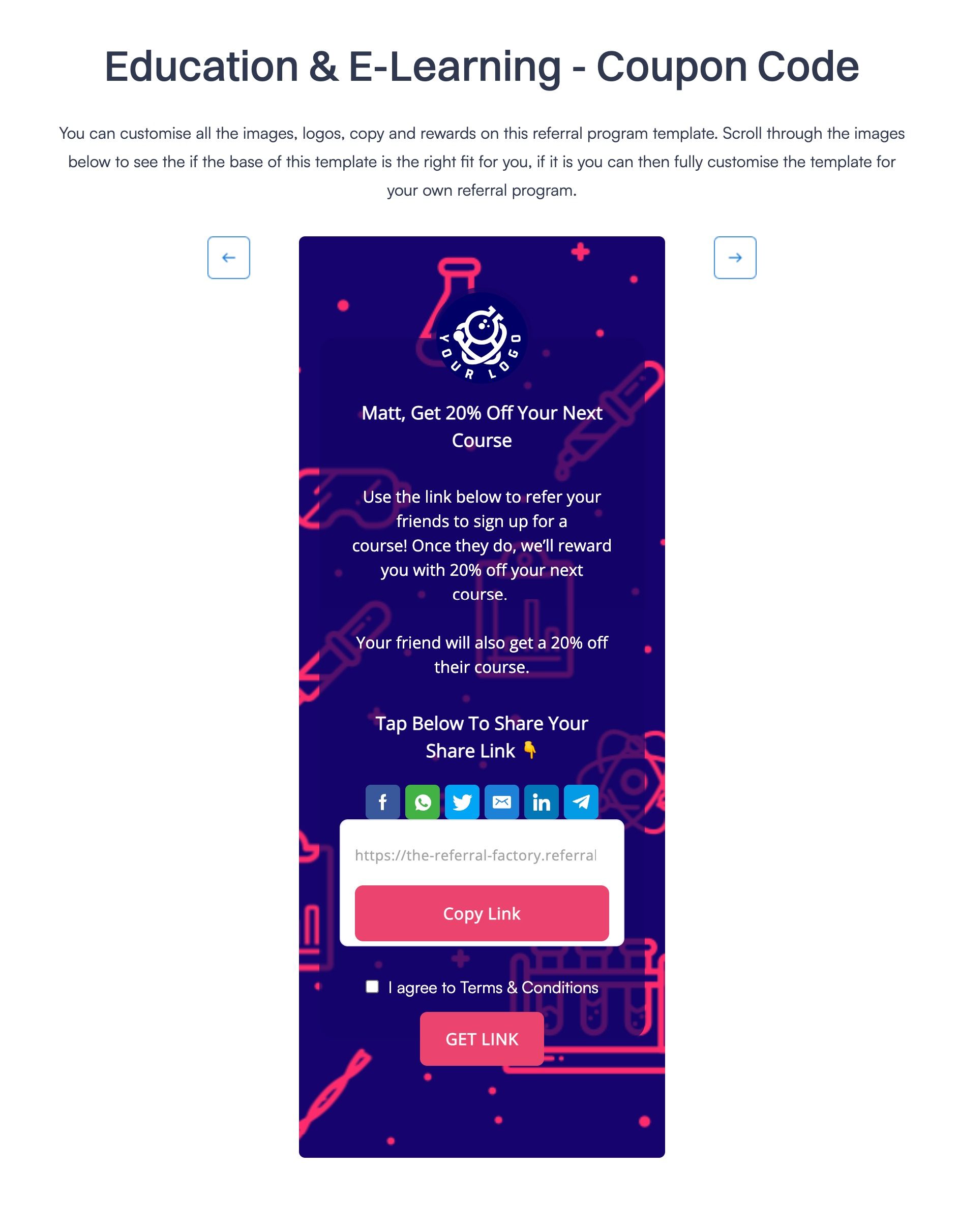 He further shares the story of Mary, a career coach whose client John, was so impressed with the coaching that he recommended her to his friends and colleagues. This referral translated into three new clients within a month.
Adding small incentives helps in motivating your customers to send more referrals. Sarah Watson, a certified coach and COO at BPTLAB shared, "Offering small incentives for referrals has led to a 15% increase in my client base annually."
So, the first thing to do is set up a referral system and ask your past clients to refer you to their network. Similarly, you should do this with each new client you onboard.
2. Offer free consultations
Offering free consultations enables your potential clients to test the waters. Before committing time and money, they want to understand whether you can help them.
Riva Jeane, a PR coach, and coordinator at Nadrich & Cohen, says, "Offering free consultations a no-risk opportunity for prospects to experience the value of my coaching firsthand. During the free session, I address their challenges, offer specific rather than generic insights, and showcase the benefits of working together. This builds trust and often leads to them becoming paying clients."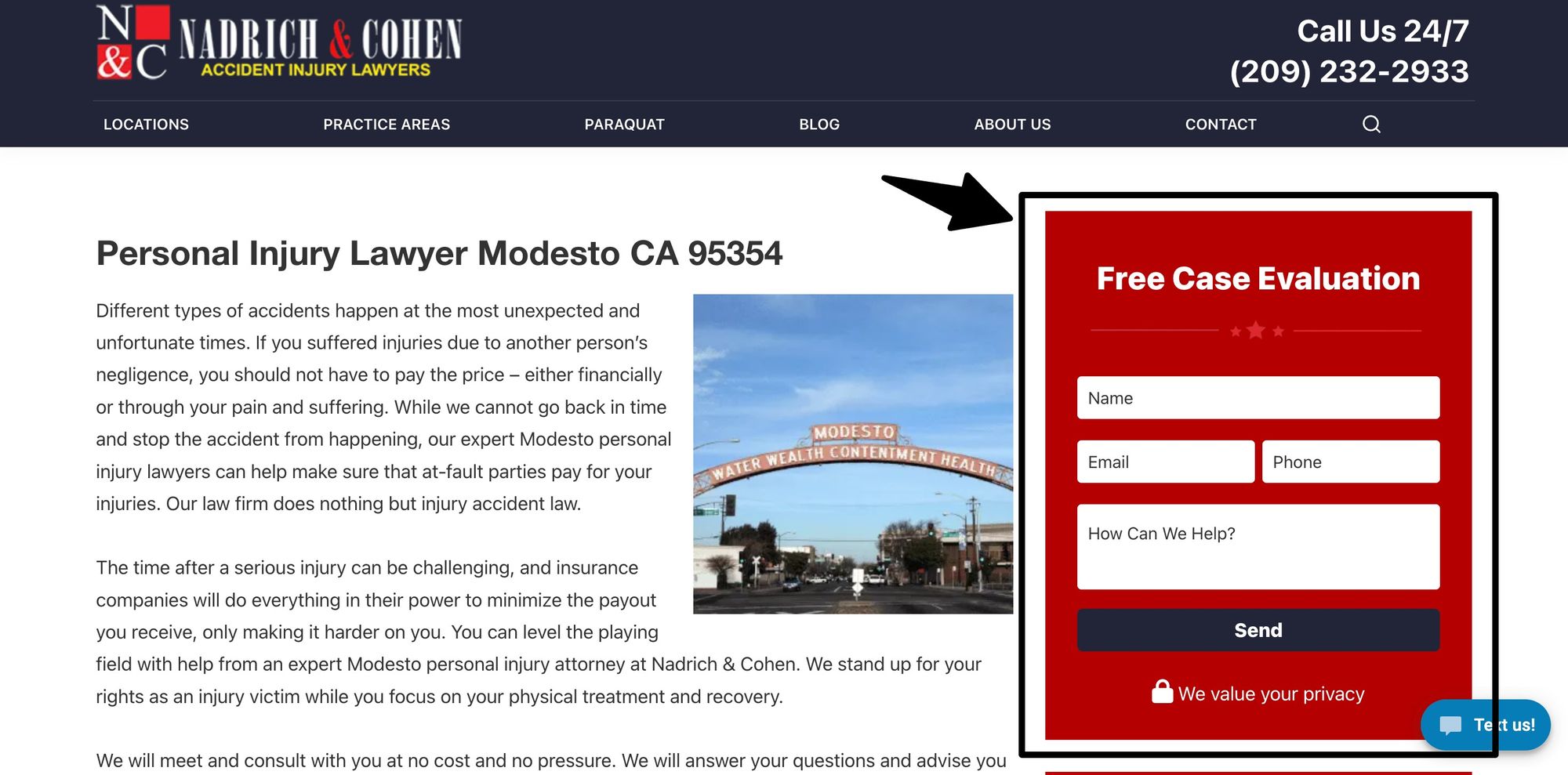 Riva further shares her experience with a small business owner who wanted to improve their media presence:
"I offered them a complimentary session to discuss their specific PR challenges. We delved into their target audience, messaging, and media opportunities, where I provided personalized tips to improve their PR efforts. Just like that, they were thrilled with the value they received in just one session."
This helped her onboard them as an ongoing client, as she says, "After implementing my suggestions, they saw a significant increase in media coverage and brand visibility. Impressed by the results, they became a long-term client and signed up for ongoing PR coaching services."
3. Create a professional website
Want potential clients to discover you instead? A mix of active and passive methods to get clients for your coaching business is always a good idea.
Ask any successful coach, and they'll tell you how many valuable clients they've got via their business website—for example, Issac Robertson, a fitness trainer and co-founder of Total Shape.
He shared their process, which involves establishing a solid online presence. He's what he shared:
"We focus on creating a professional website showcasing our expertise, testimonials from satisfied clients, and detailed information about our coaching services. The website is designed to be user-friendly, with clear calls-to-action and contact forms to capture potential client information."
A website is not enough because there are billions like yours. So, to expand online reach and get more organic traffic, Issac suggests implementing a digital marketing strategy.
"We employ a comprehensive digital marketing strategy. This includes search engine optimization (SEO) to rank higher on relevant search results, content marketing to provide valuable information through blogs and articles, and social media marketing to engage with our audience and share valuable insights and success stories."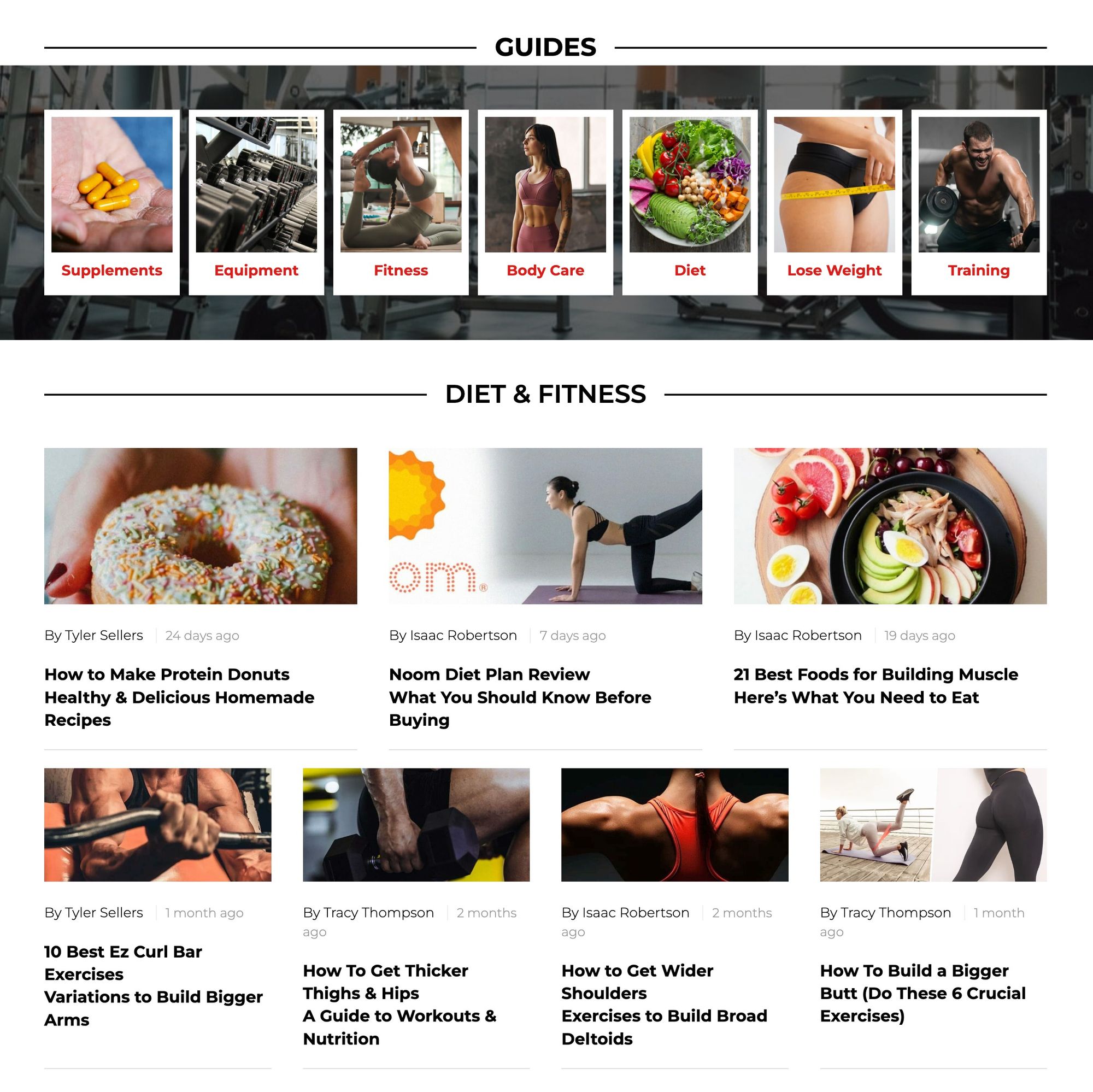 They regularly publish new content on their blog and update old posts. By working on increasing their organic traffic, Issac stated seeing a 30% increase in leads generated through online channels.
4. Leverage email marketing
While talking about building a professional website and content marketing, Issac Robertson also pointed out the importance of email marketing and how it helped them get more clients for Total Shape:
"Another key aspect of our client acquisition strategy is email marketing. We utilize email campaigns to nurture leads, provide exclusive offers, and inform clients about upcoming coaching programs and events. Maintaining regular communication builds trust and credibility with potential clients."
One critical part of successful email marketing is choosing the right lead magnet. Total Shape did it perfectly — to collect subscribers, they leveraged a curiosity-generating quiz, which makes visitors interested by showing the number of people who have taken it.

Then after you fill in your details, they give you a personalized workout program based on what you want to accomplish — lose weight or gain muscle.
Issac shared, "Our email marketing campaigns have a remarkable open rate of 25% and a click-through rate of 15%, indicating that our content is engaging and resonating with our audience."
5. Attend networking events
No matter how famous you're online, if you're a fitness coach, you would want other fitness enthusiasts in your area to know about you and your services. Because if people around you don't know what you do for a living, you're doing it wrong.
Keirnan Sheridan, a fitness and physiotherapy expert and founder of GulfPhysio, says:
"For me, the most effective strategy for getting clients for a coaching business is to put myself in front of as many people as possible. I know it's not always easy to find the time to do this, but if you don't have any clients yet, it's important to get out there and meet people."
Most people feel terror when they hear networking. It isn't that difficult, as Keirnan adds, "It doesn't have to be high-pressure sales tactics; just show up at events where your ideal client is likely to be and be yourself! You don't need to sell anything or even network—just talk about your passions, ask questions about theirs, and get to know them."
Never go to networking events with the intention of getting clients. Go there to get others to notice you and build personal connections.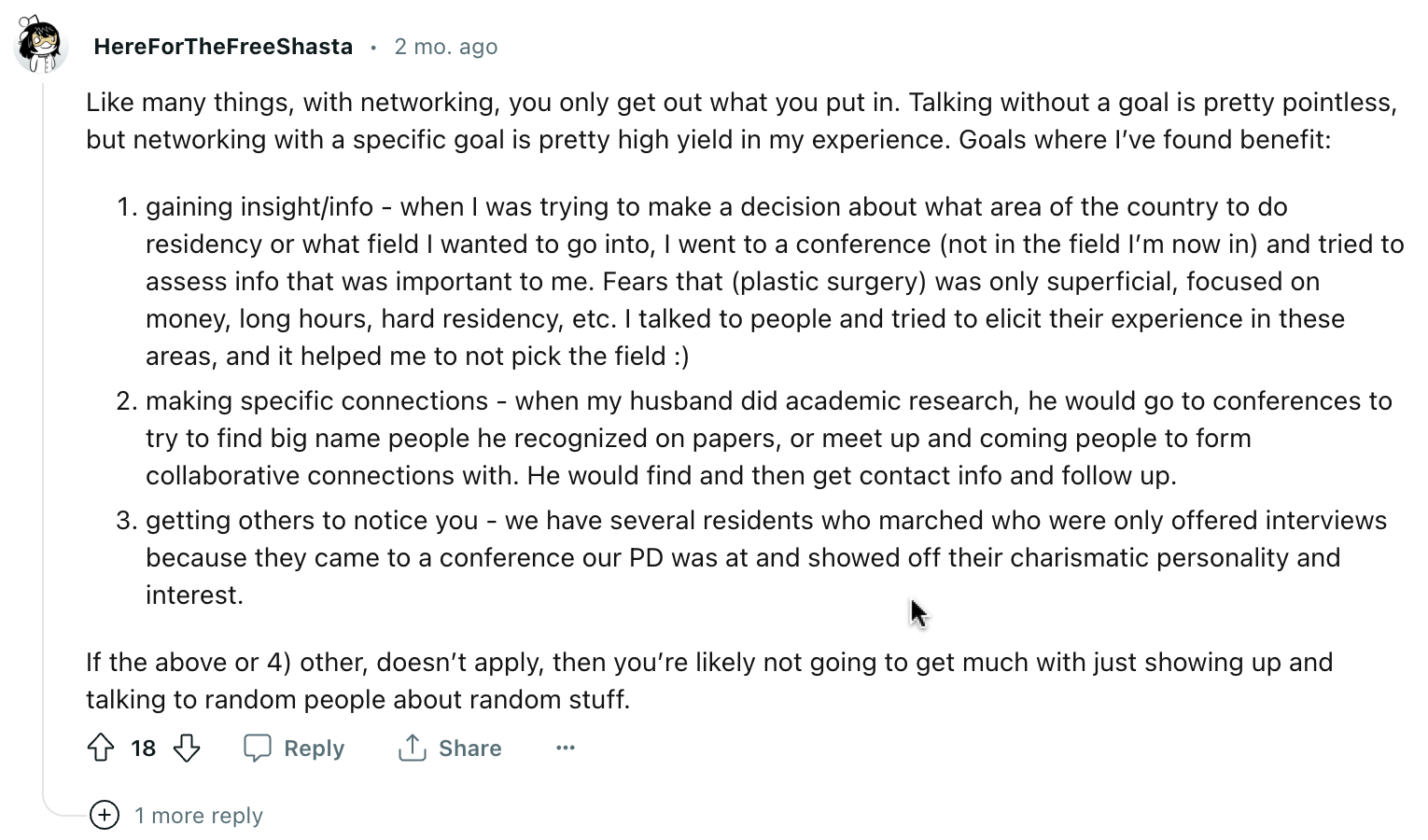 Isaac Robertson from Total Shape backs up this claim by saying, "Personal interactions help establish trust and rapport, making it more likely for prospects to choose our coaching services."
The same is true for online networking. You network and build connections with potential clients — who will choose you if they need your services.

6. Organizing free webinars
According to Thrive My Way, "The lowest registrant-to-attendee conversion rate is 30.79% for education-oriented webinars."
That's self-explanatory — webinars will attract interested prospects to see what you offer because they'll be more invested in listening to you than any other marketing medium or content format.
And according to a survey conducted by Convertkit, "Attendee to conversion average is 15%."
Again clear cut — out of those 30% attendees, 15% will convert into paying clients. So, if you were to organize two webinars every month, you could convert 2-3 clients every month.
But the results depend primarily on many factors:
How valuable was the session?
How engaged was the audience?
Did they learn something new?
How many people attended?
How many people registered?
And while you can't control most of the aspects, there are certain things you can do to ensure the few who attend are engaged and interested in your services — giving away everything you know.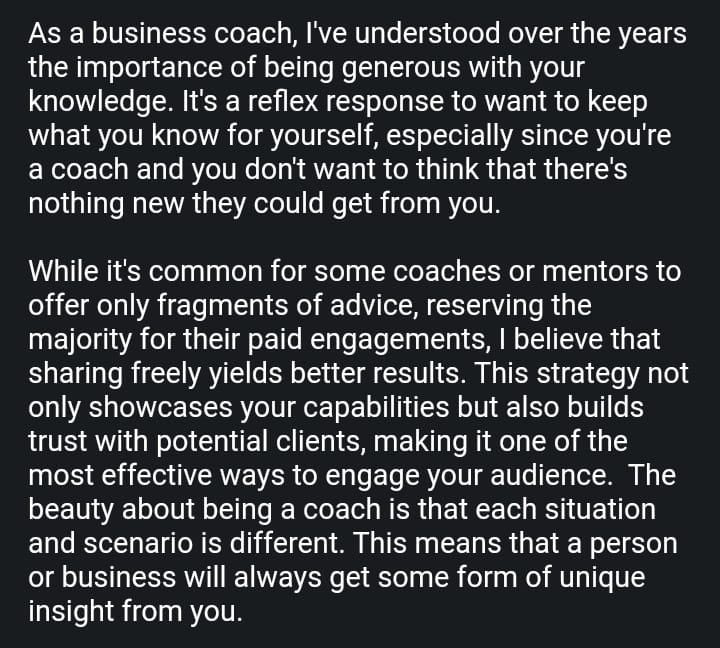 As the business coach and CEO of Founding Guru, Matt Haycox, puts it:
"The process of coaching extends beyond merely dispensing advice. It's about personal interaction, understanding individual contexts, providing tailored guidance, and helping clients to discover their insights. So even when you share your knowledge generously, clients will still greatly benefit from personalized guidance."
7. LinkedIn networking and outreach
Go to any expert coach you look up to and ask what's their favorite platform to build a personal brand, and they'll say LinkedIn. Why? Because LinkedIn is different from other social platforms.
(Hint: it has a highly targeted and engaged audience.)
That's right, LinkedIn outreach and networking are two powerful ways to get new clients for your coaching business.
By being active on the platform, sharing valuable content, and engaging with your ideal customers, you build an excellent presence that helps you get business.
Normand Chevrette, a mentor, and CEO of CME Corp, shares:
"With over 2000 followers and a vast network of connections, I have successfully built valuable relationships on the platform. As a result, almost 75% of my coaching clients have come through LinkedIn referrals, significantly increasing my revenue compared to other methods. I also consistently share thought-provoking content and engage with my audience, resulting in a 25% higher engagement rate than industry benchmarks."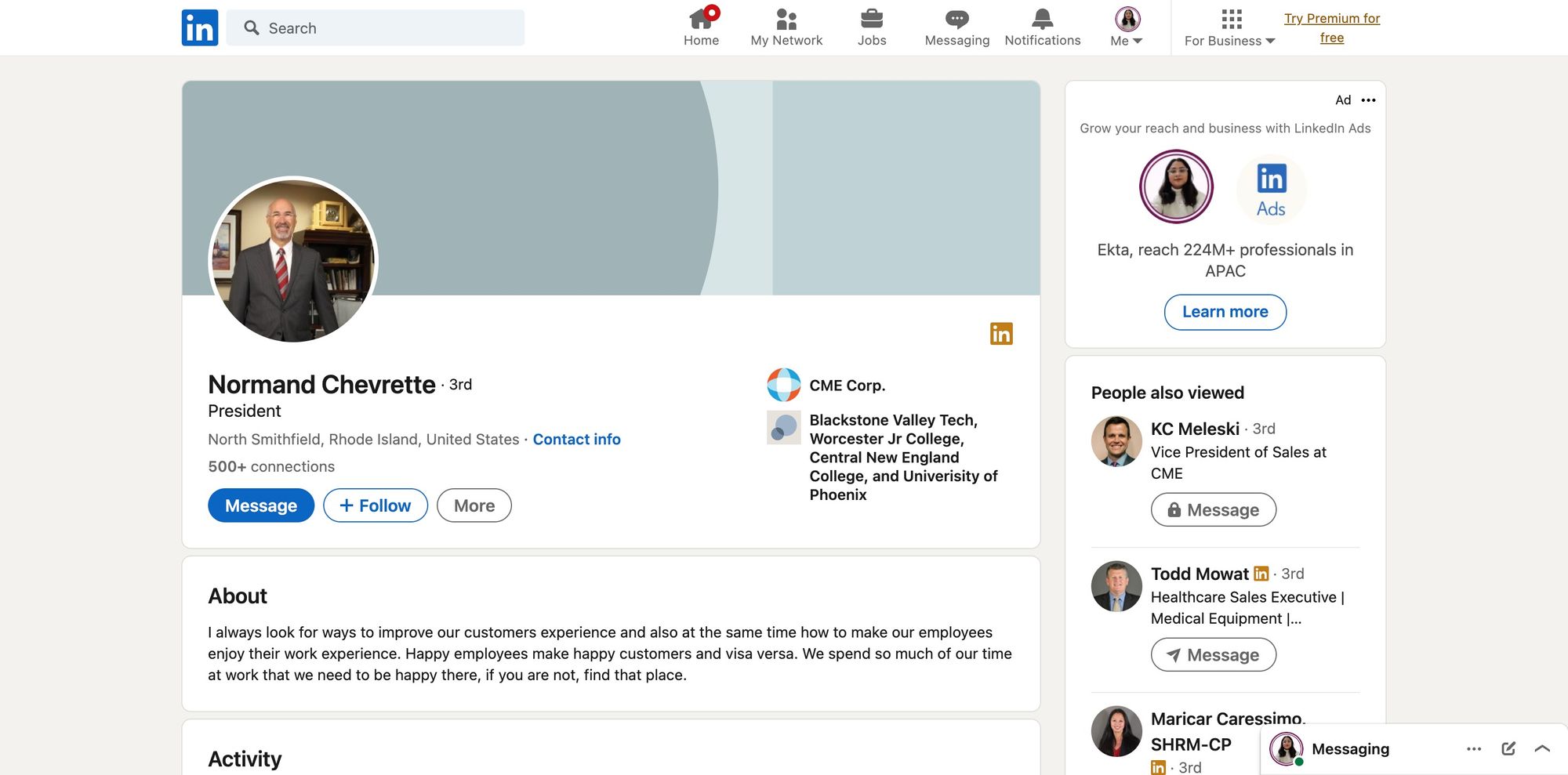 Outreach is ideal for coaches who offer coaching services as a side hustle. Tom Golubovich, a part-time coach and Head of Marketing at Ninja Transfers, says, "For someone who is not a full-time coach, I consider LinkedIn third-party sourcing and automation to be a wonderful strategy that helps save time and resources and which still leads to dozens of leads each month that turn into coaching clients."
He also shares his strategy of getting clients solely from LinkedIn outreach:
"I like to set up an automated LinkedIn outreach campaign to reach hundreds of potential clients weekly and discuss my options with them. I use third-party lead sourcing to research and gather potential leads for me, and then I set up an automated outreach campaign to reach out, test the waters, and book discovery calls with interested people."
If you don't want to set up automated systems, you can use LinkedIn filters to handpick each prospect you reach out to: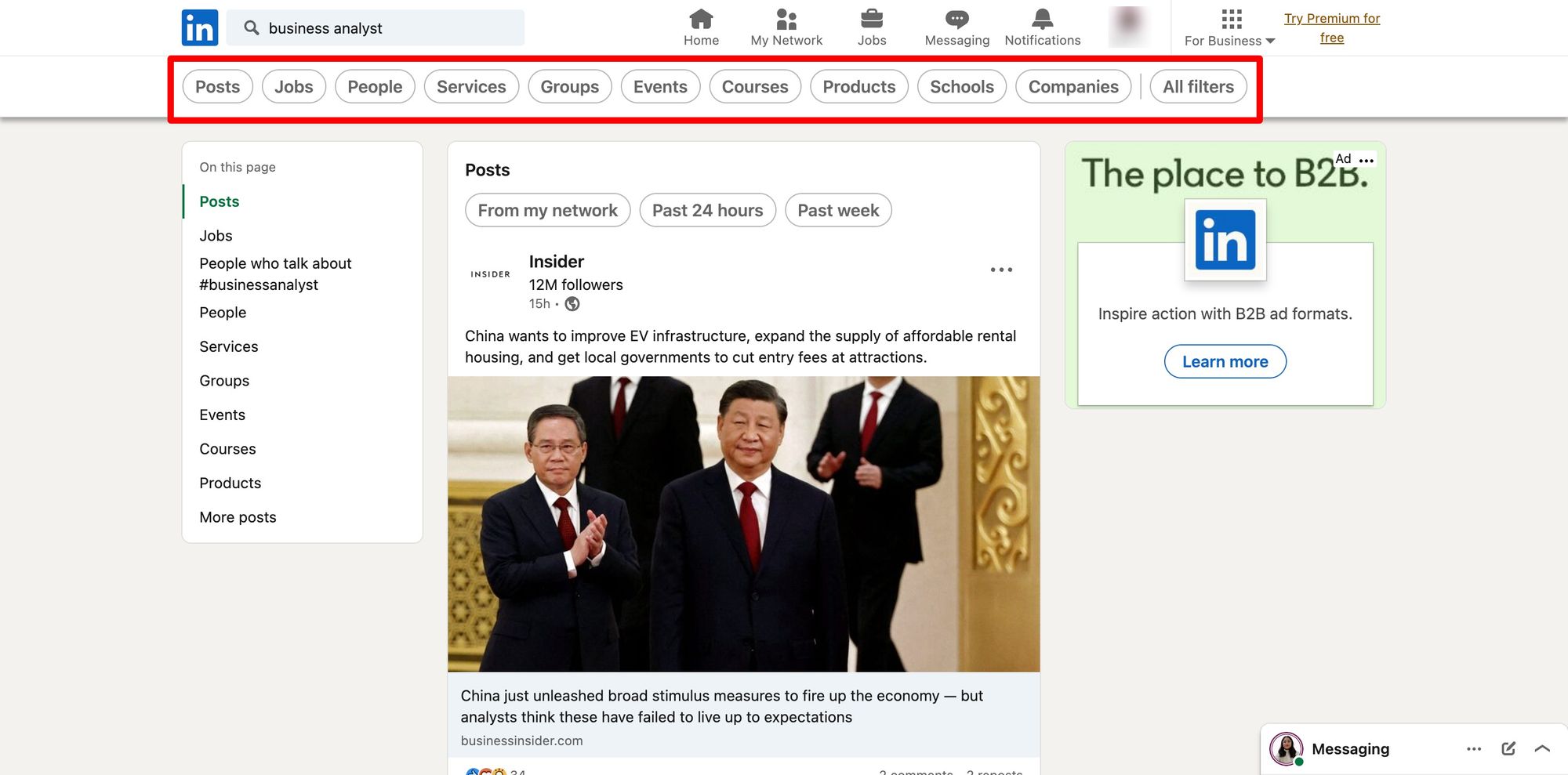 8. Sharing client testimonials as social proof
Your competitors can create a similar coaching business but can't copy your expertise — the results you got for your clients, testimonials, social proof, and happy client stories.
So if these things set you apart from others, don't you think sharing them as much as possible makes sense?
Also, sharing client testimonials also puts you in front of a potential client's mind — as they now know you're one of those who gets results.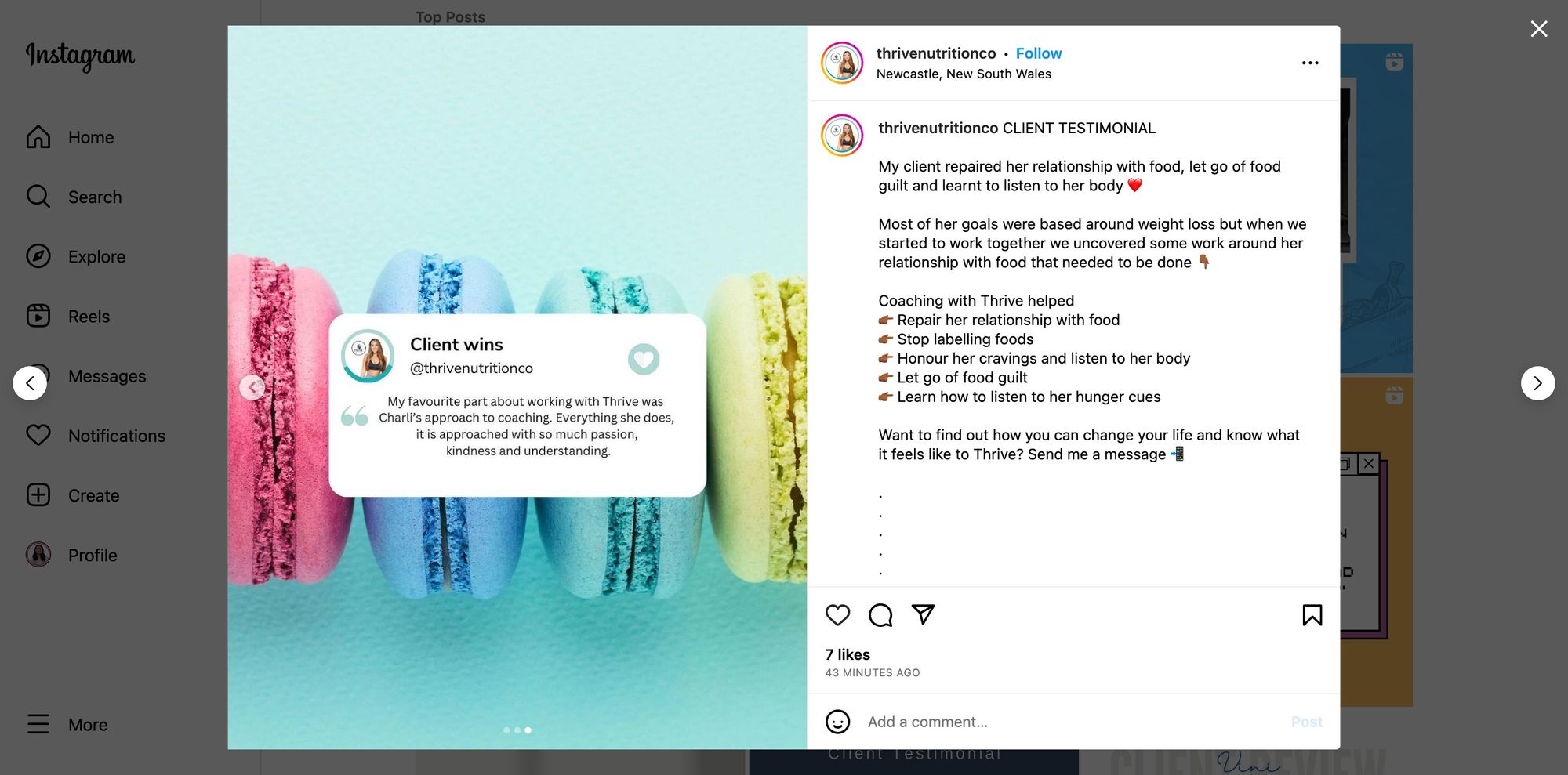 But what for beginners who just started? New coaches can publish helpful content on their social media profiles to build authority.
Shelley Hancock, the founder of Shelley Hancock Consulting, says, "We use social media to promote our experience in the industry and connect with potential and existing customers."
She further encourages others to share valuable content on social media to build authority, "For example, Q&As provide a first-hand look at our knowledge of esthetics; prospects can get a feel for our approach through each answer."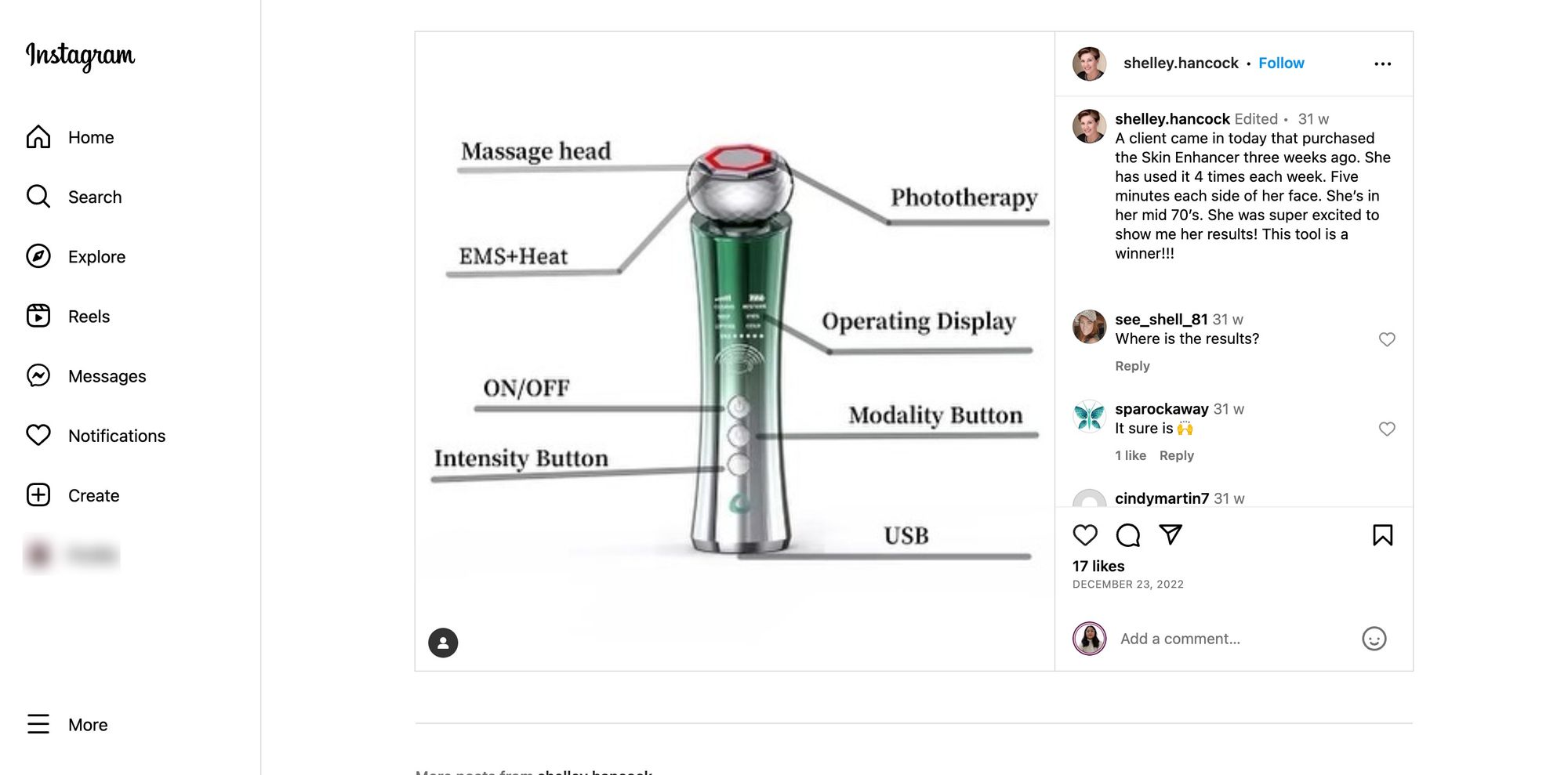 An effective acquisition strategy will help you onboard more coaching clients.
Getting more clients for your coaching business requires an effective strategy and a consistent approach. You shouldn't try hundred different methods you find online but stick to the few that work.
So, create a new strategy and add methods from above. Be consistent with them, and you'll start seeing results.
If you need any help, feel free to reach out.
We also publish helpful guides and tutorials on our blog to ensure we're helping new course creators. Join us to become the first to know when a new post goes out:
If you are looking to ask any questions on online course creation, you can reach me on my Facebook group:
Join the Course Creator Academy Facebook Group
I hope you found this post helpful. Let me know in the comments below what other topics you want me to cover.
Have any questions about how to start an online coaching business? Leave your questions below!
Thanks for reading… and enjoy the course creation process! 😉
---
Course Creators Academy, a community by OnlineCourseHost.com
Founded by Vasco Cavalheiro
Online Course Creator